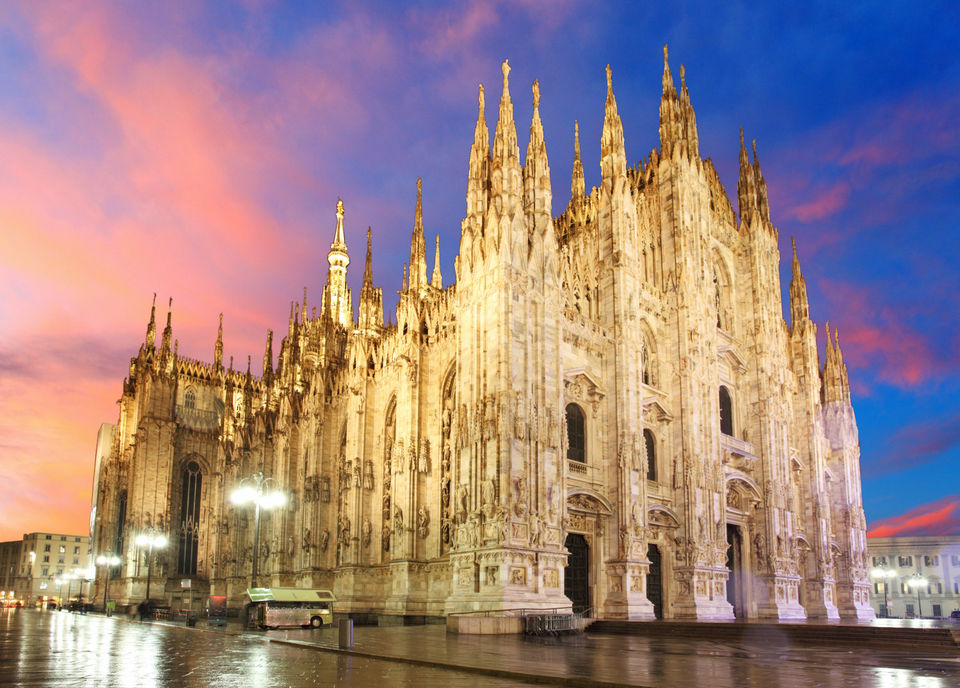 (continued) Check part 8 here
On the last day of our trip,we had our flight back to India.But before that, we stopped for lunch in a city called Milan, for an hour or so, as part of the last leg of our Eurotrip.
We got off at the Duomo di Milano Church in Milan. Also known as the Milan Cathedral, it is the seat of the Archbishop of Milan and also the largest church in Italy. The white marble facade of this huge church makes it a top tourist attraction. You can take the elevator or stairs to get to the top and enjoy a panoramic view of the city.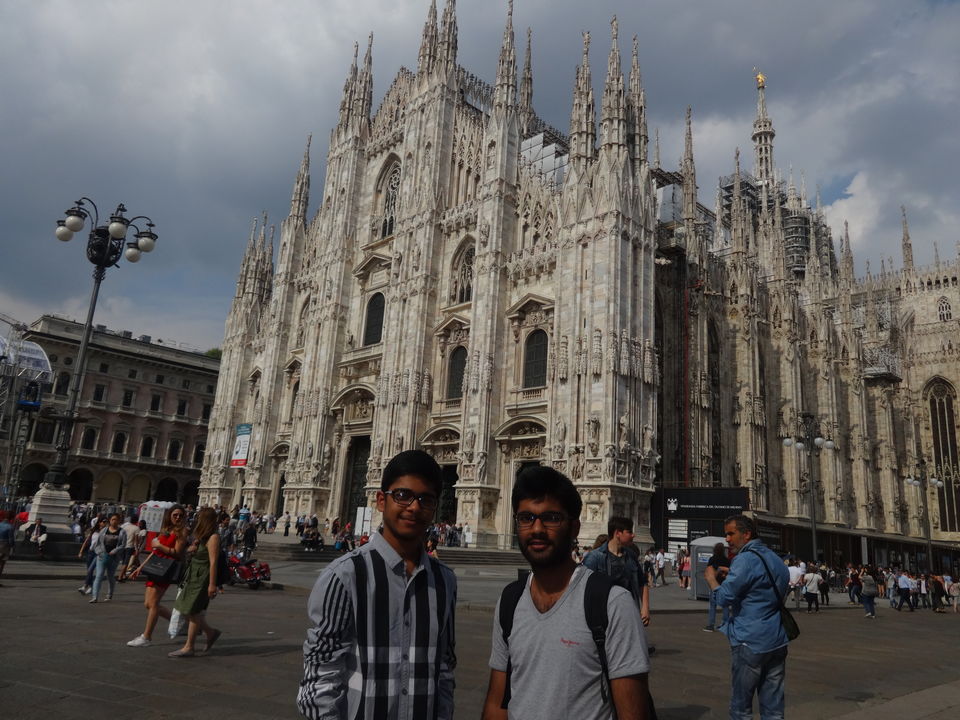 The square in front of the church is usually buzzing with concerts, festivals and other activities. Remember, Milan is a fashion hotspot, apart from having a great culinary culture. The area around the church is developed into a great shopping complex stores and showrooms of brands from all over the world. Ferrari, Calvin Klein, Valentino, Prada Armani, etc. whatever comes to mind, and more will have a store here.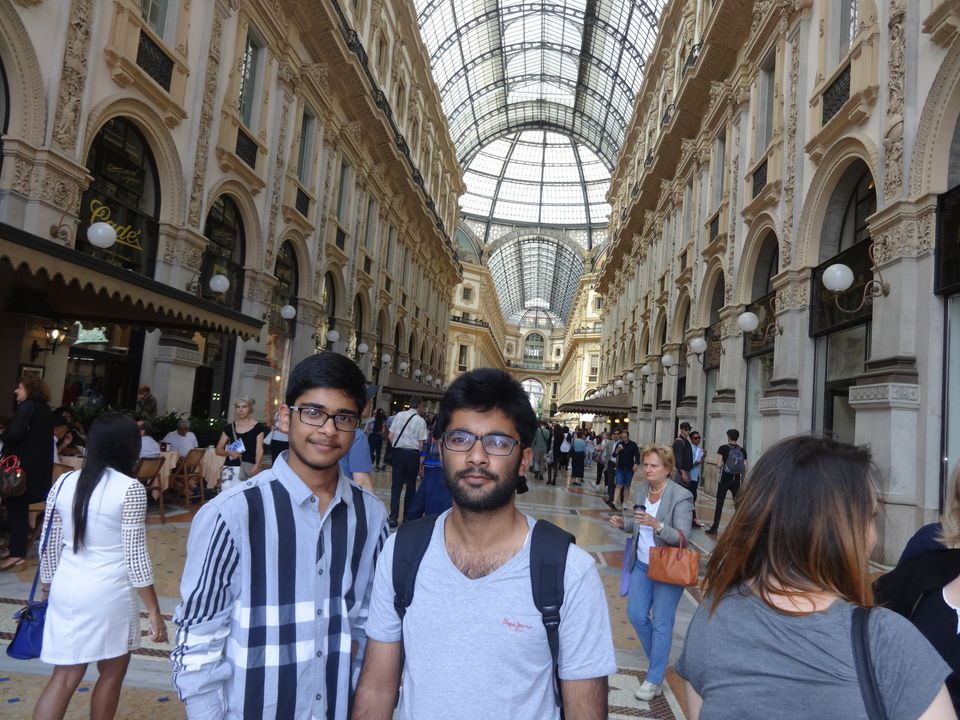 After spending about two hours in Milan, we went to the Milan airport and bid adieu to the such a beautiful and unique continent called Europe.
Tips:
1. Metros like Paris and Rome are notorious for their high crime rate. Keep your documents safe, especially passports. A family from our group got pickpocketed in the Colosseum and lost their passports. Needless to say, they had a harrowing experience arranging for a temporary one by visiting the Indian embassy.
2. Though we tried to remain within the budget, we did splurge once in a while, which is very important on any trip, especially a foreign one. Most experiences in Europe are unique and worth the money spent. You'll be left missing out on a lot if you keep converting euros to rupees.
3. Though this was a family trip, a place like Europe is best visited with friends, or alone. Every second in Europe feels vastly different from India. Every pixel in your field of vision will give you a moment worth remembering, enough to keep you busy whether you have someone with you or not.
4. Don't worry if you miss out on something during a trip. A continent as diverse as Europe cannot be experienced fully in one go. In fact, no one goes to Europe just once.