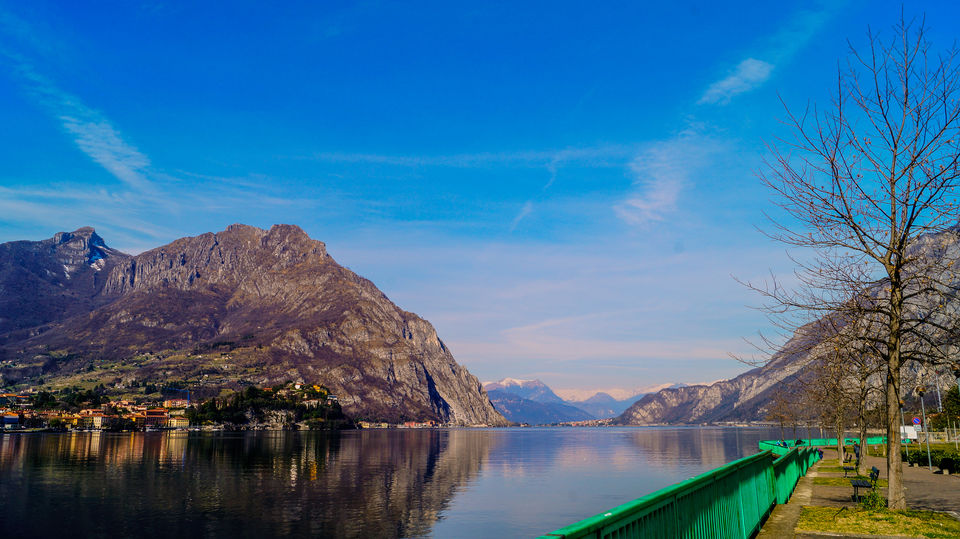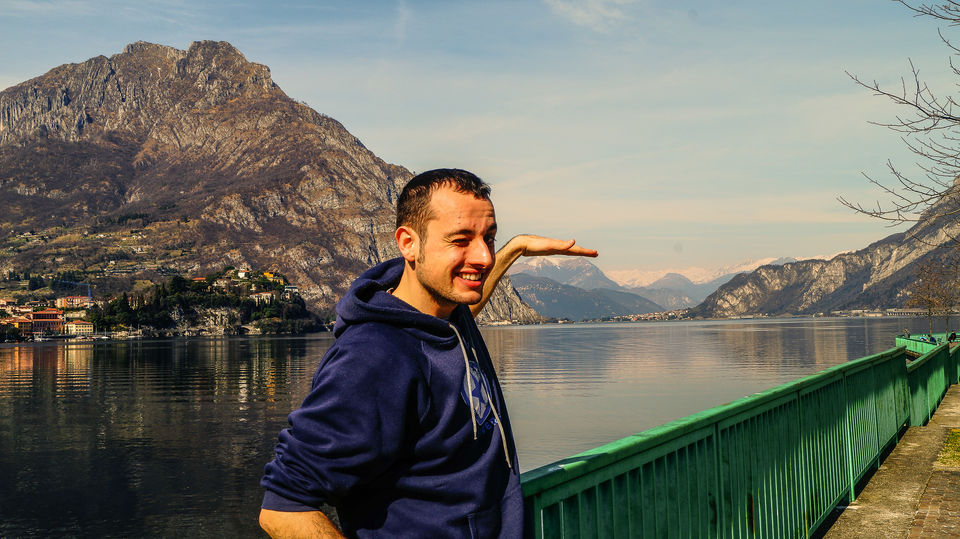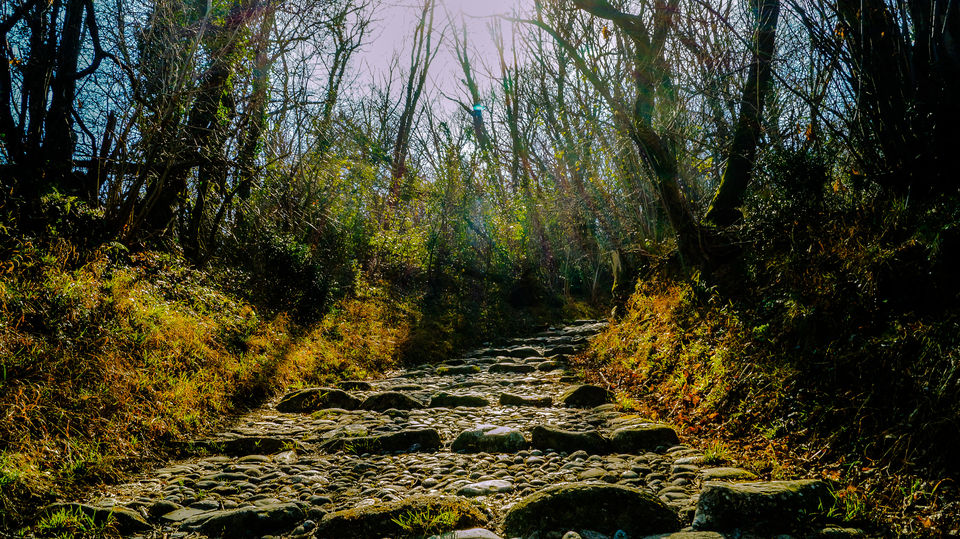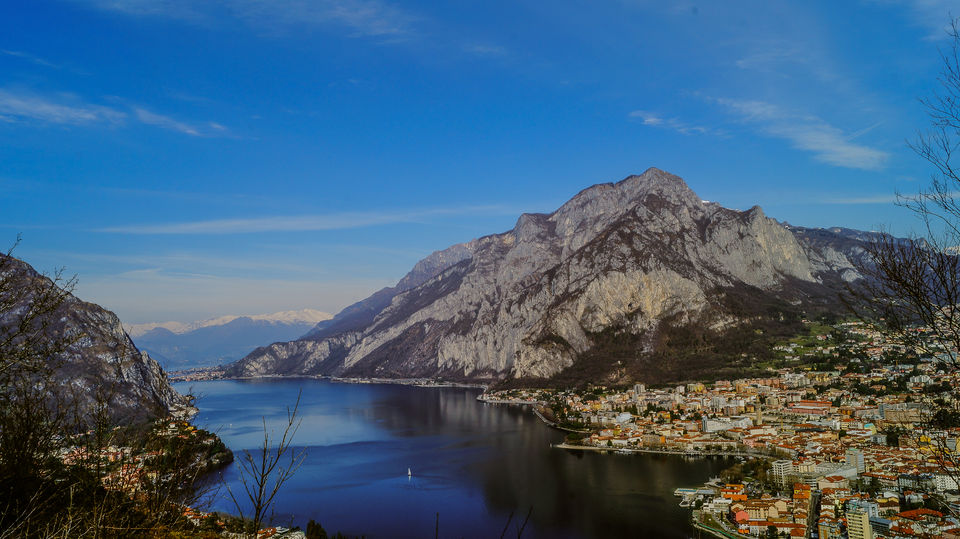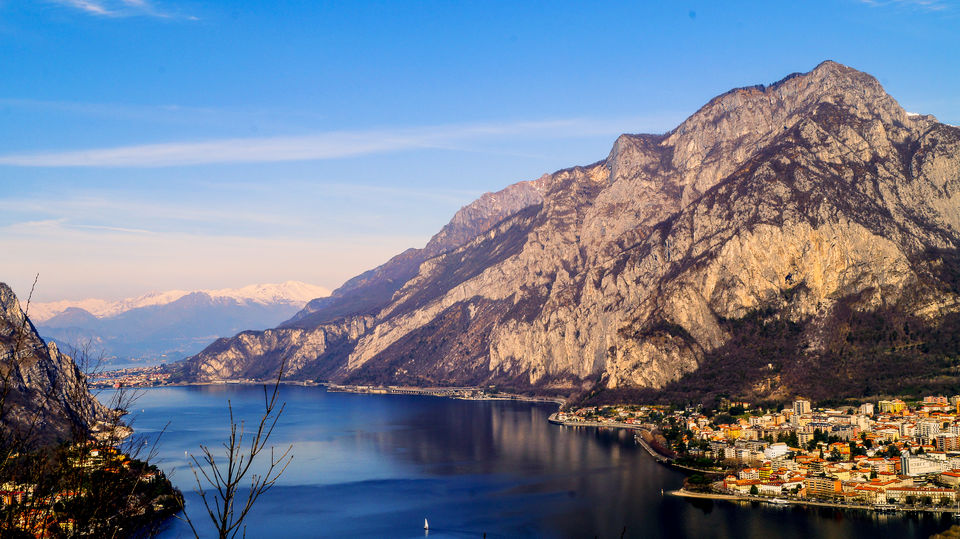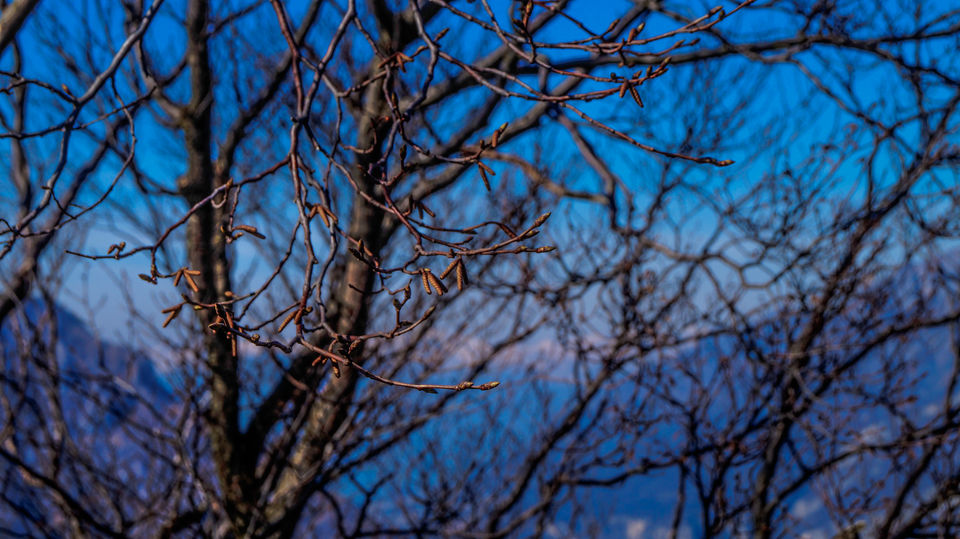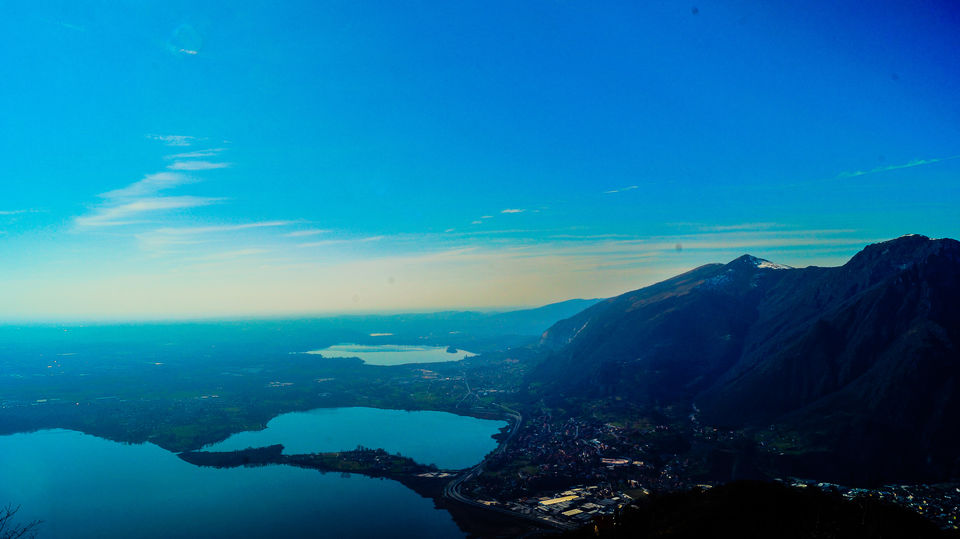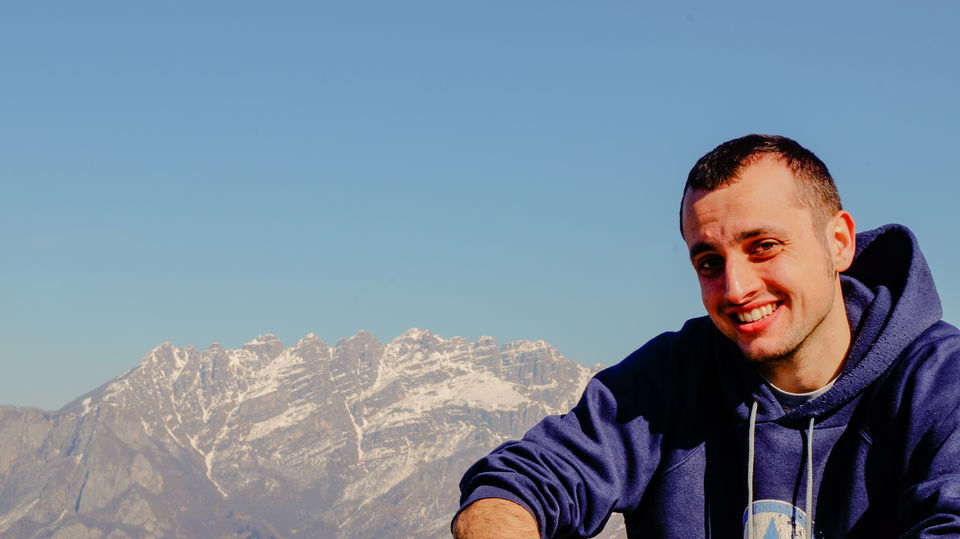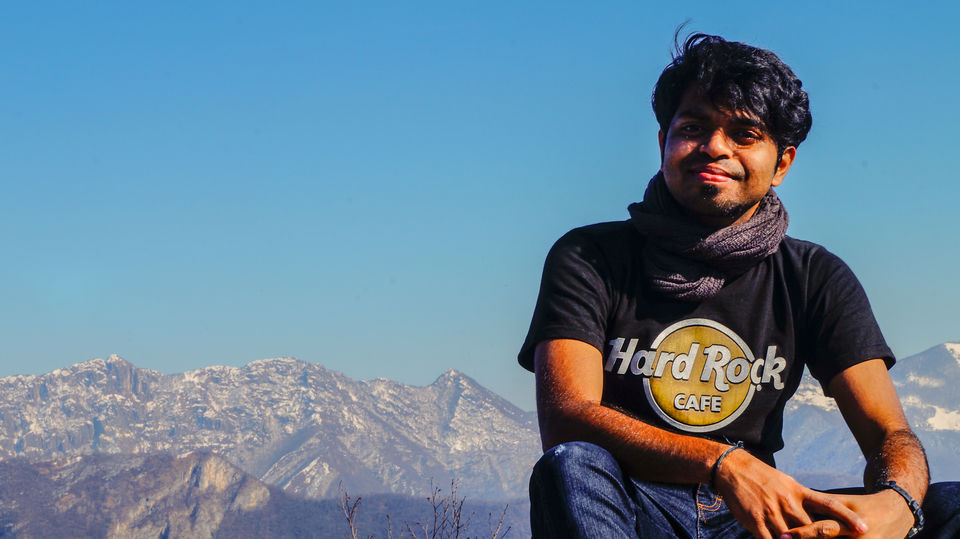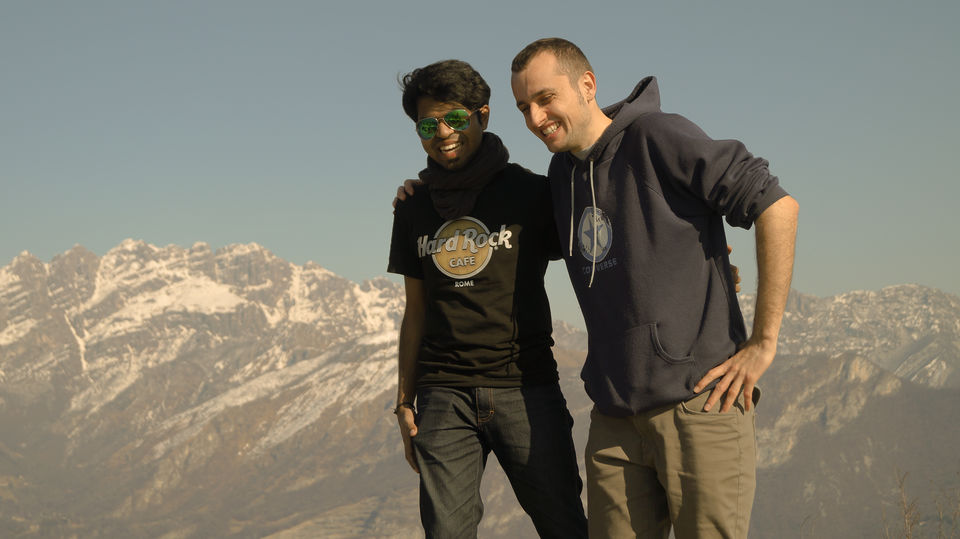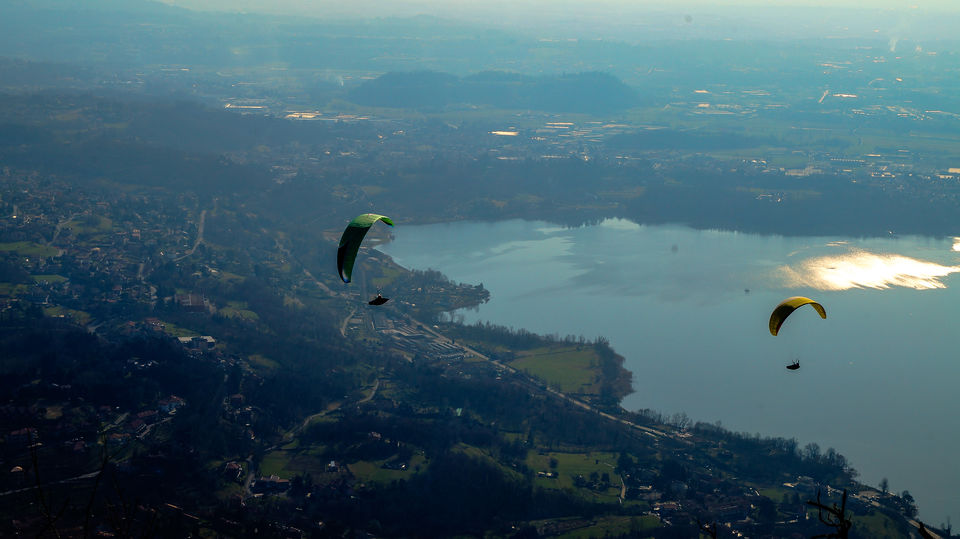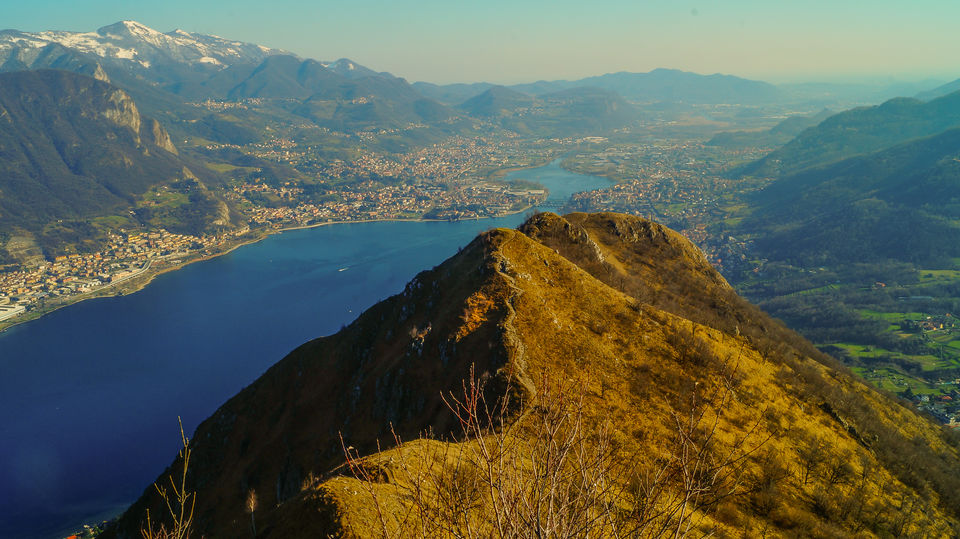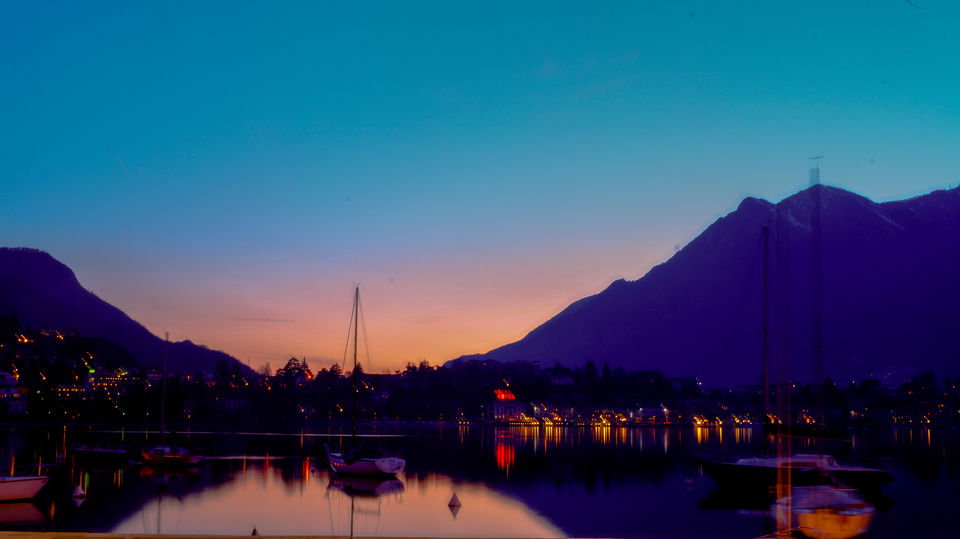 How would you like to spend your weekend post a gruesome semester? Look no more, think no further, if you are from Milan,
pack your bags , clean your hiking shoes and set your heart to travel a bit north to the city of Lecco. 
An amazing European hill city, located at a distance of 64 km from Milan. Coming here would give you a very different experience and vibe which is not exactly like the classic Italian. The trip was decided by my friend Matteo , a classmate of mine in my university.  Checking for a nice sunny day, clear skies and storing up
as much energy from the lip smacking margheritas , we set climbing the mountain at around 12 pm by the clock from the base . 
With stoned pathaways in the first half and a high varying ascent with every passing step, we were struggling with our breaths in no time (Me to be honest).
But the heart is stronger than the body and in 2 hours with small stops, we were there on the top of Mt.Barro at 940 metres of apline trekking . 
The experience was amazing and the view was breathtaking. Having had our lunch on the peak and overseeing the amazing scenic beauty of the lakes and the surrounding mountains , made me realize the Italian phrase of " La Bella Vita ". A panini, a banana and lots of water was enough to make our lunch a heavy one and in
some time after resting in the top for more than 2 hours and basking the sun, we set foot for our descent.
The descent was pretty tricky and was longer than the climb but still the views encountered on the way was captivating.
We reached the train station from the foot of the mountains in 15 mins of walking , while having a small evening snack of the classic Italian Cannoli by the lakes, and  was just in time to catch the train back to Milan.
The whole experience was amazing and i hope the picture speaks more than my words described here.
Of to you guys to decide.