Also known as the shopping capital of the world, Milan is not a place for just a shopping spree. The culture, people and food in Milan are to die for! And because its a part of Italy, it has got really detailed artwork on a lot of walls and Buildings. On the top of what I loved was a train, carrying the shoppers from store to store! Good going Milan! You convert the non shoppers into shopaholics! What I also loved was a mesmerising experienece of attending an opera show at the theatro alla scala! This place is lavish!!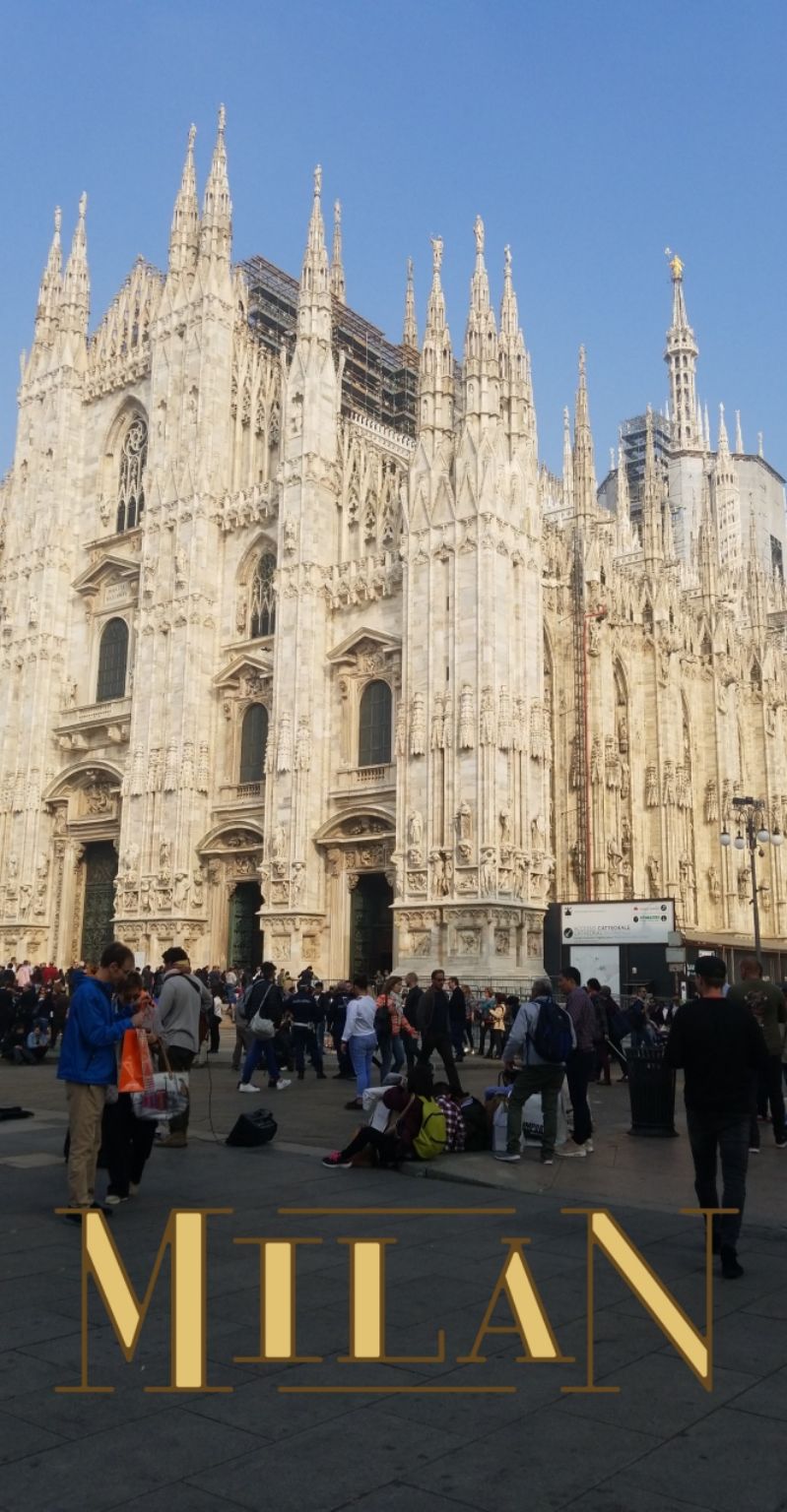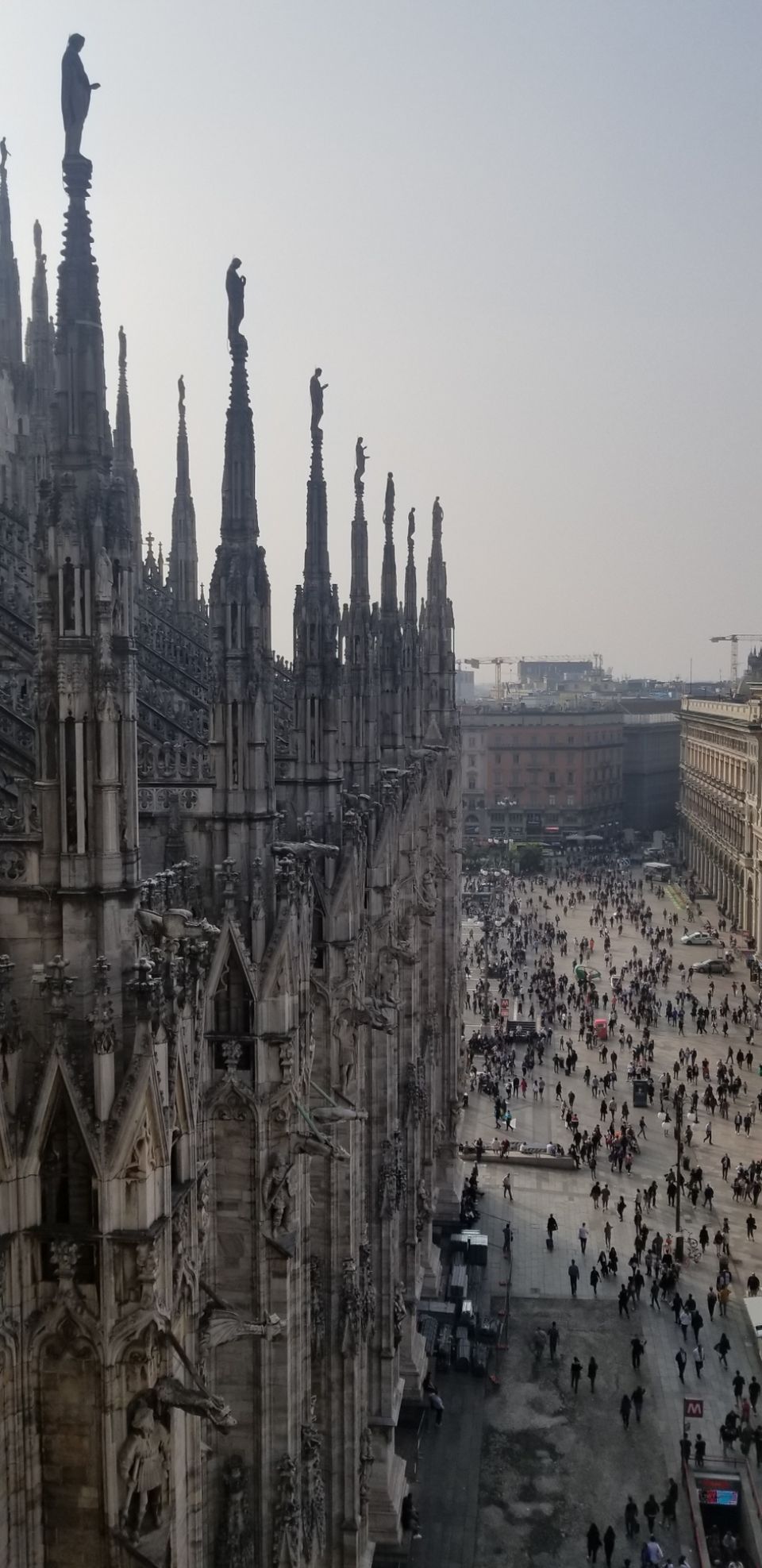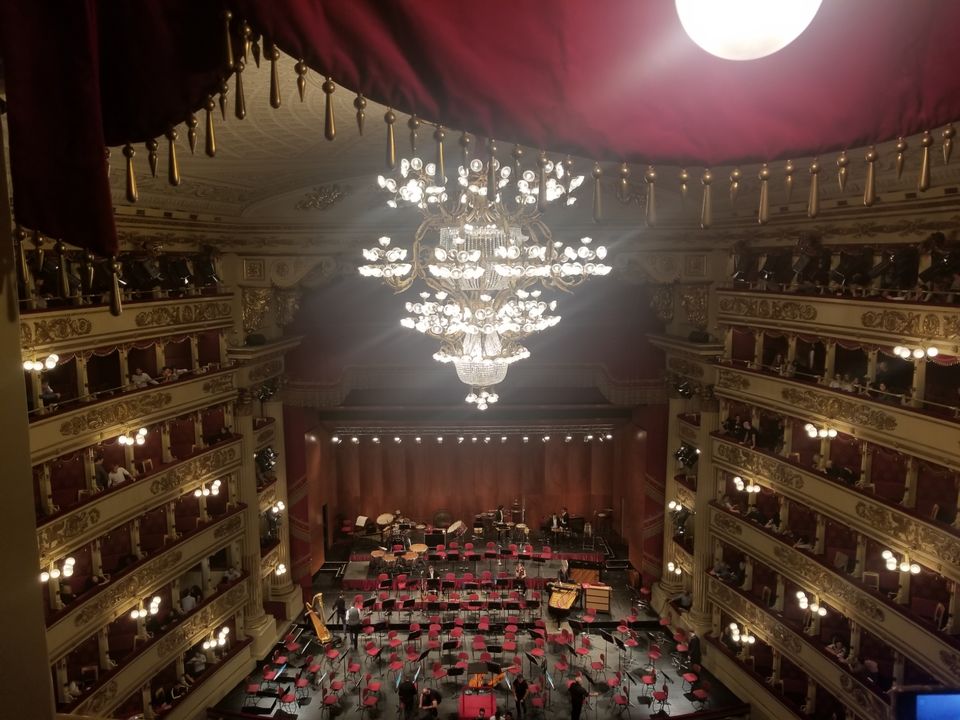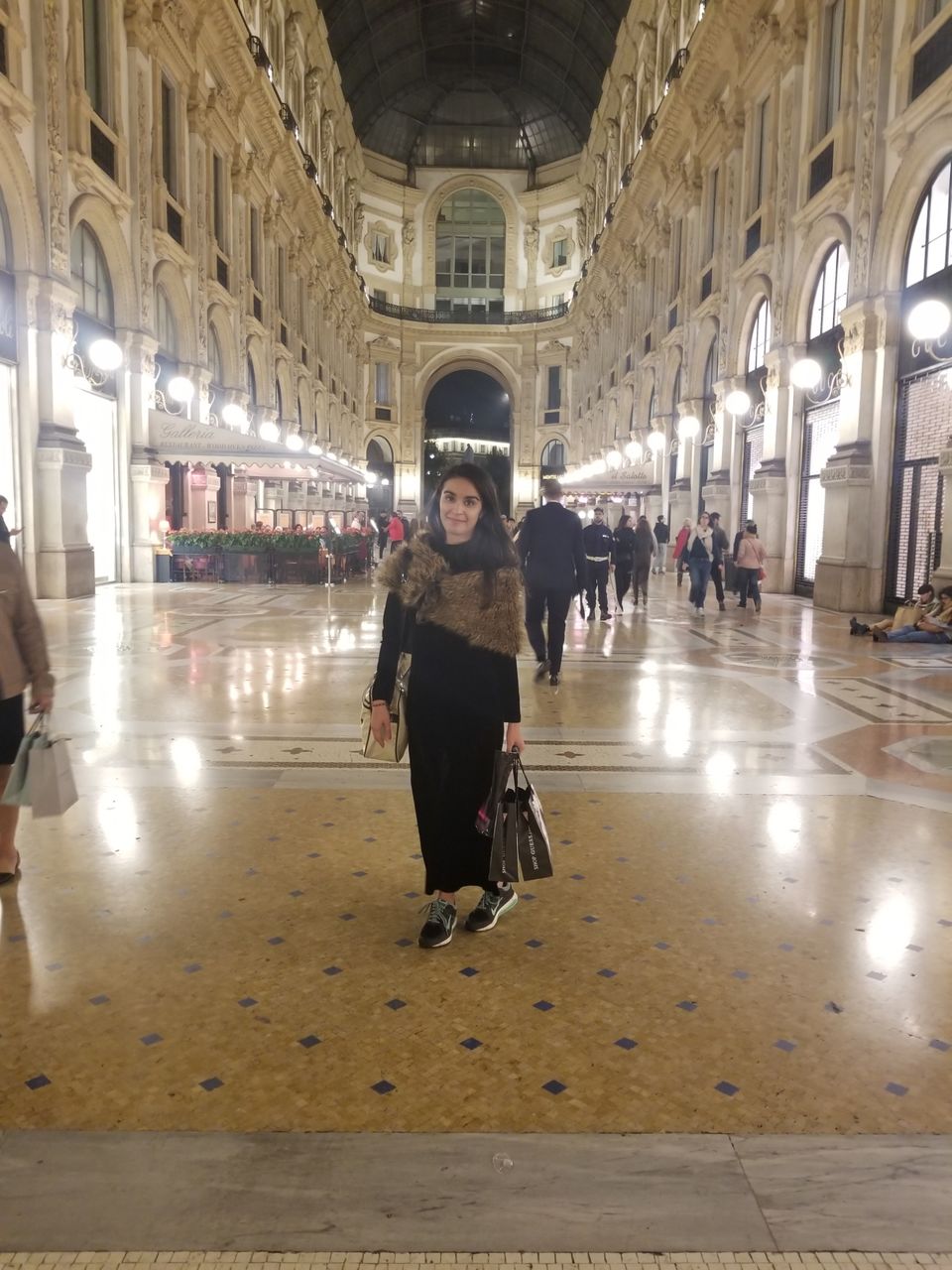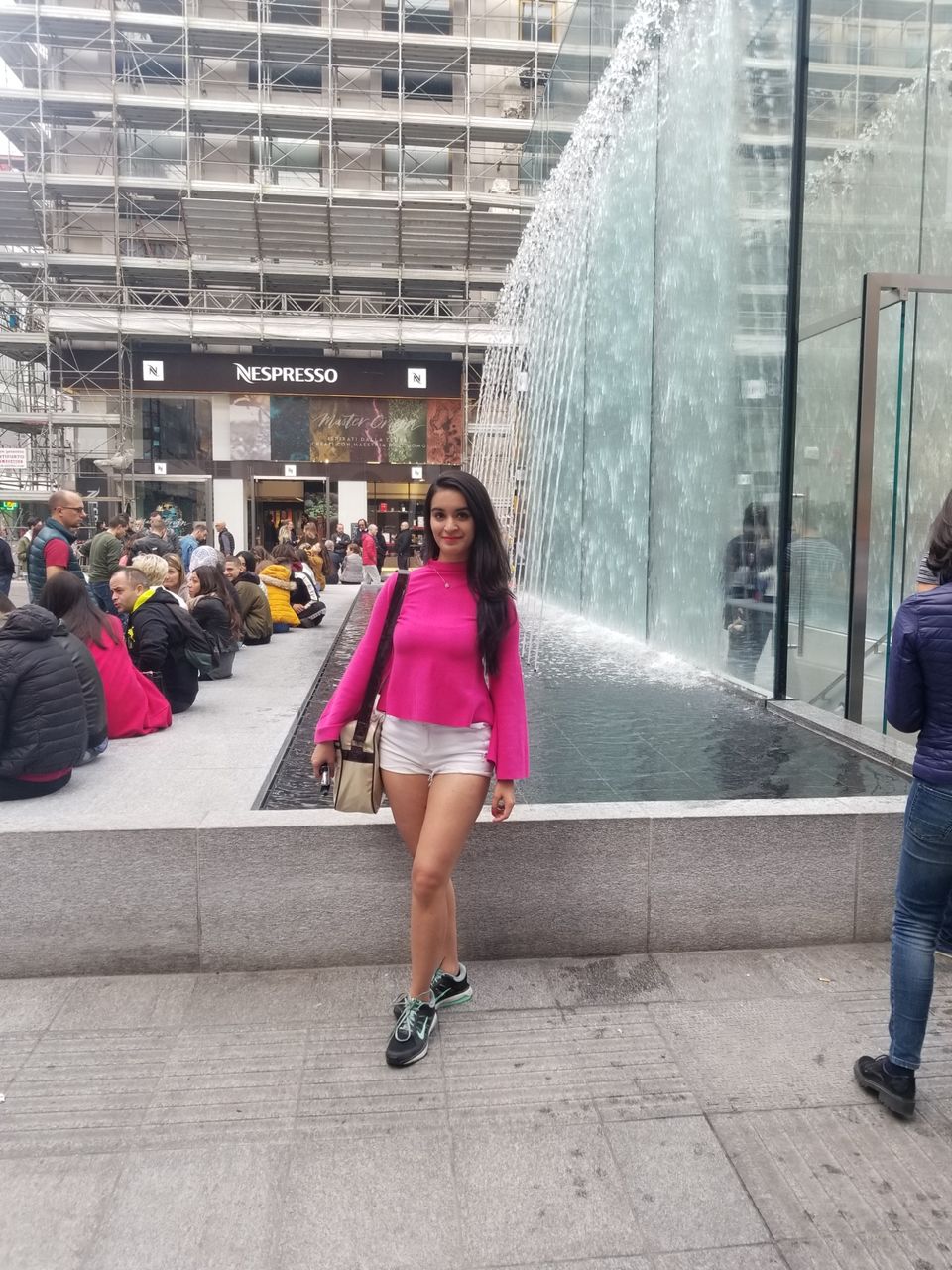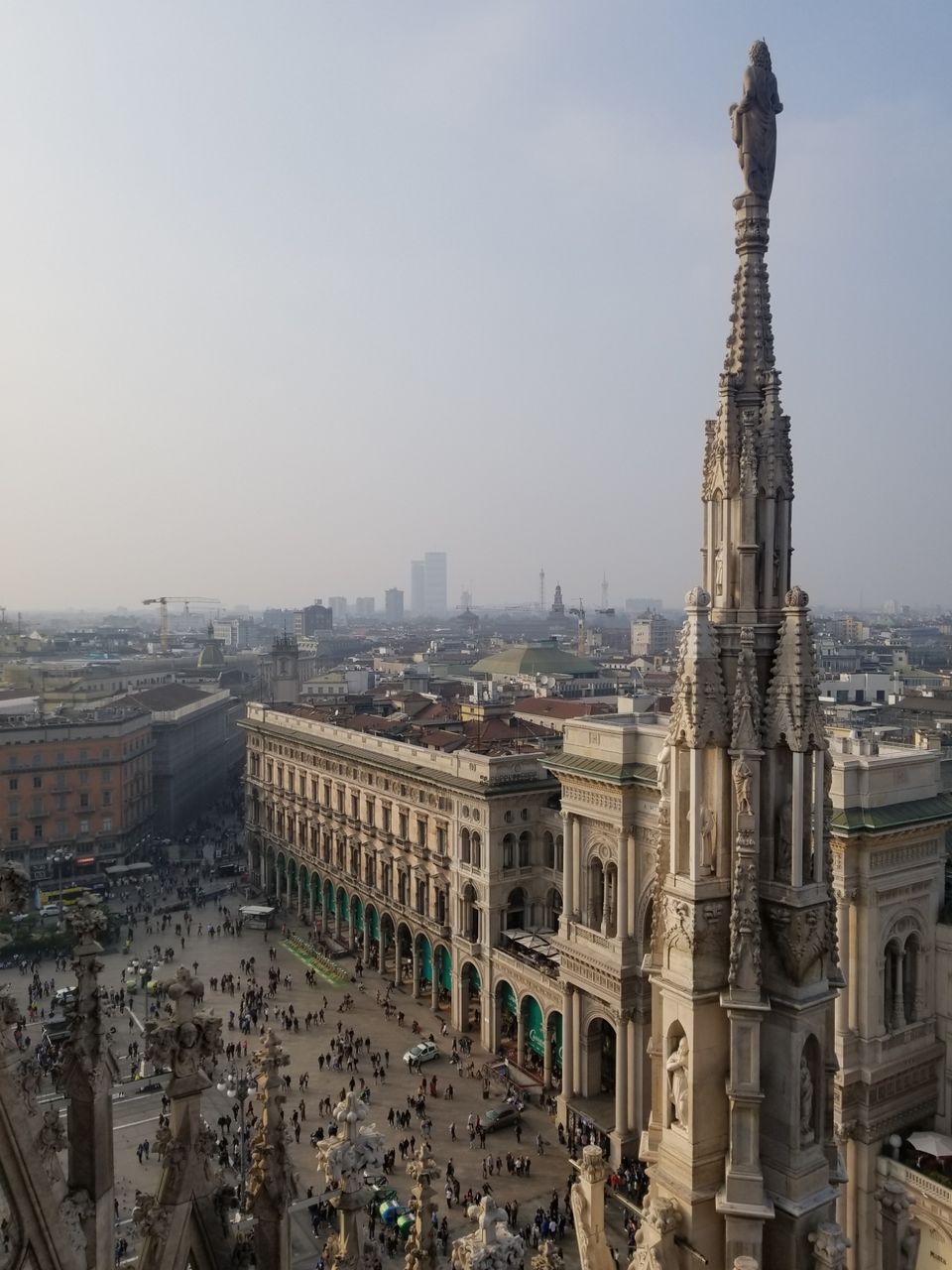 From Milan, I took a flixbus to the beautiful city of florence. Now this was a place based on the river Arno, and that's a good reason explaining why people love to cycle around it! It has got a lot of classic bridges because of the river. Its majorly famous for its leather and jewellery. Got a lot of Museums. It is such a sweet and small city that one can cover almost all of it on foot, which you never realise because taking a stroll around this city is an experience to never ever forget. I hiked up a bit to go uptown and the view of the city and the river is amazing! Adding the lovely gelato to the view would enhance the experience;) They also got a rose garden which makes you wanna live there.
PS- Its a windy city, one must carry a jacket along!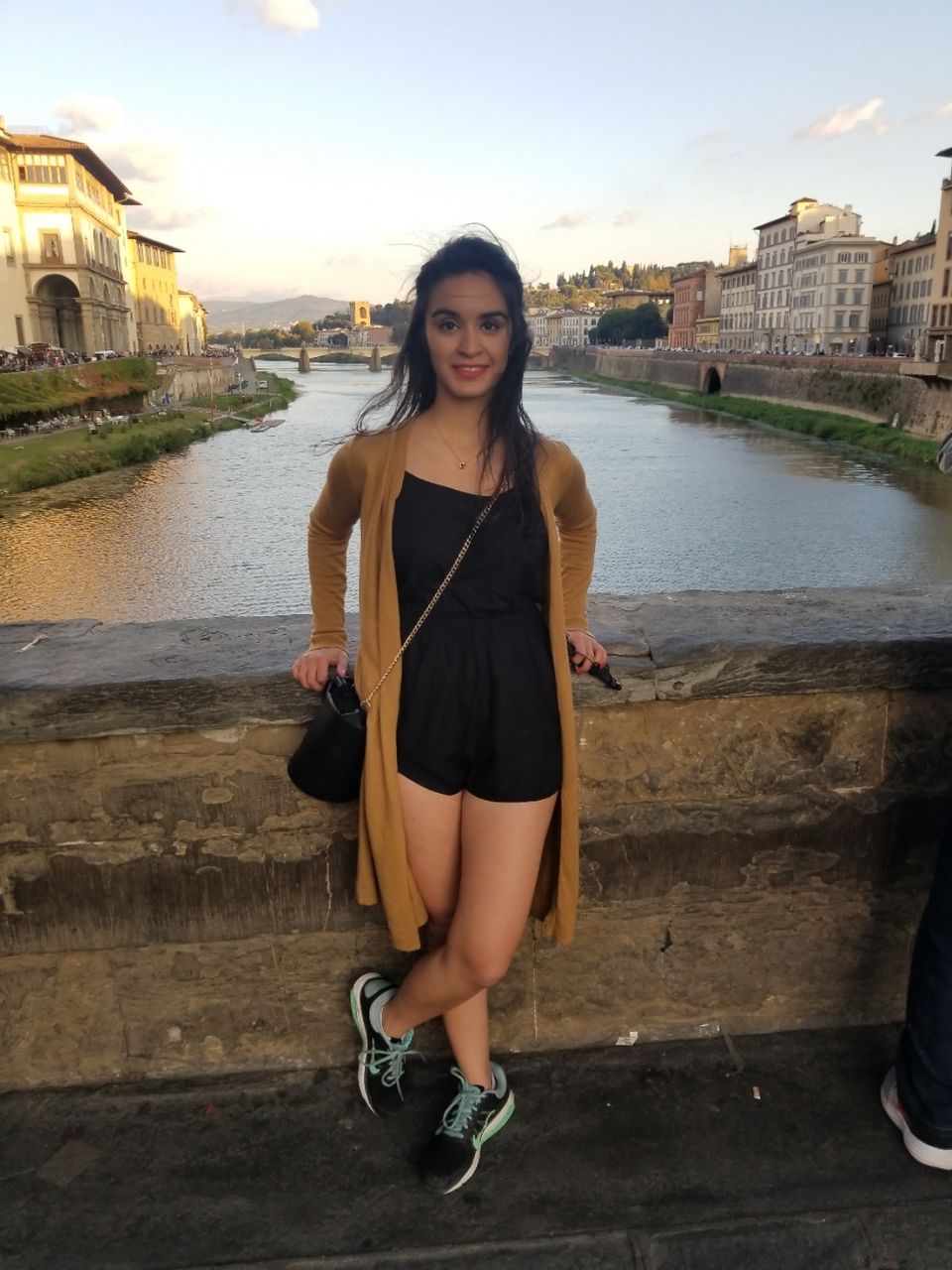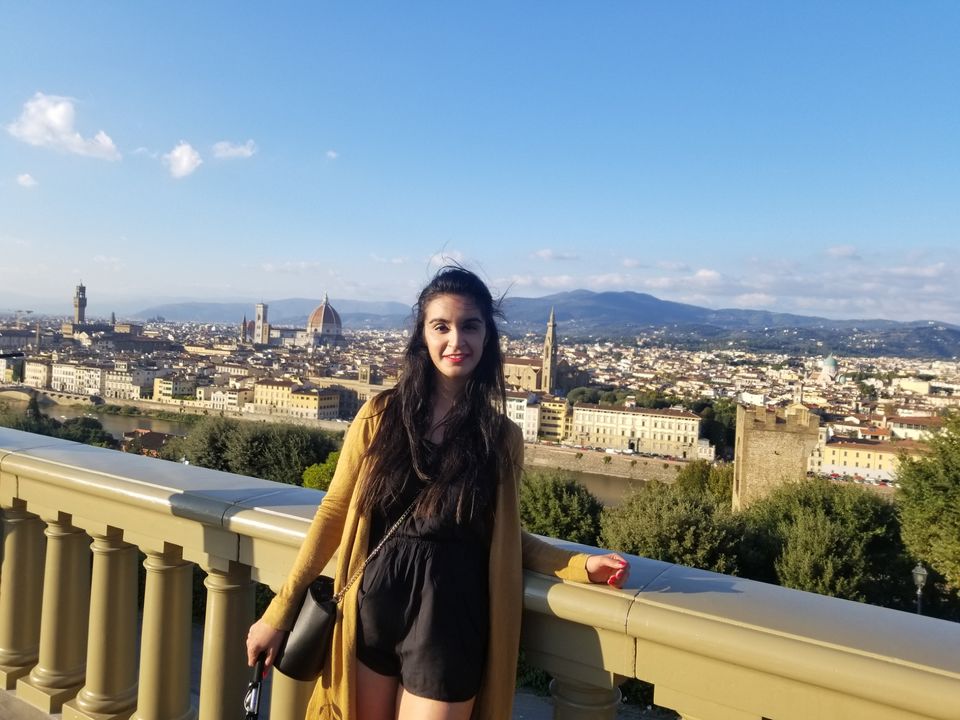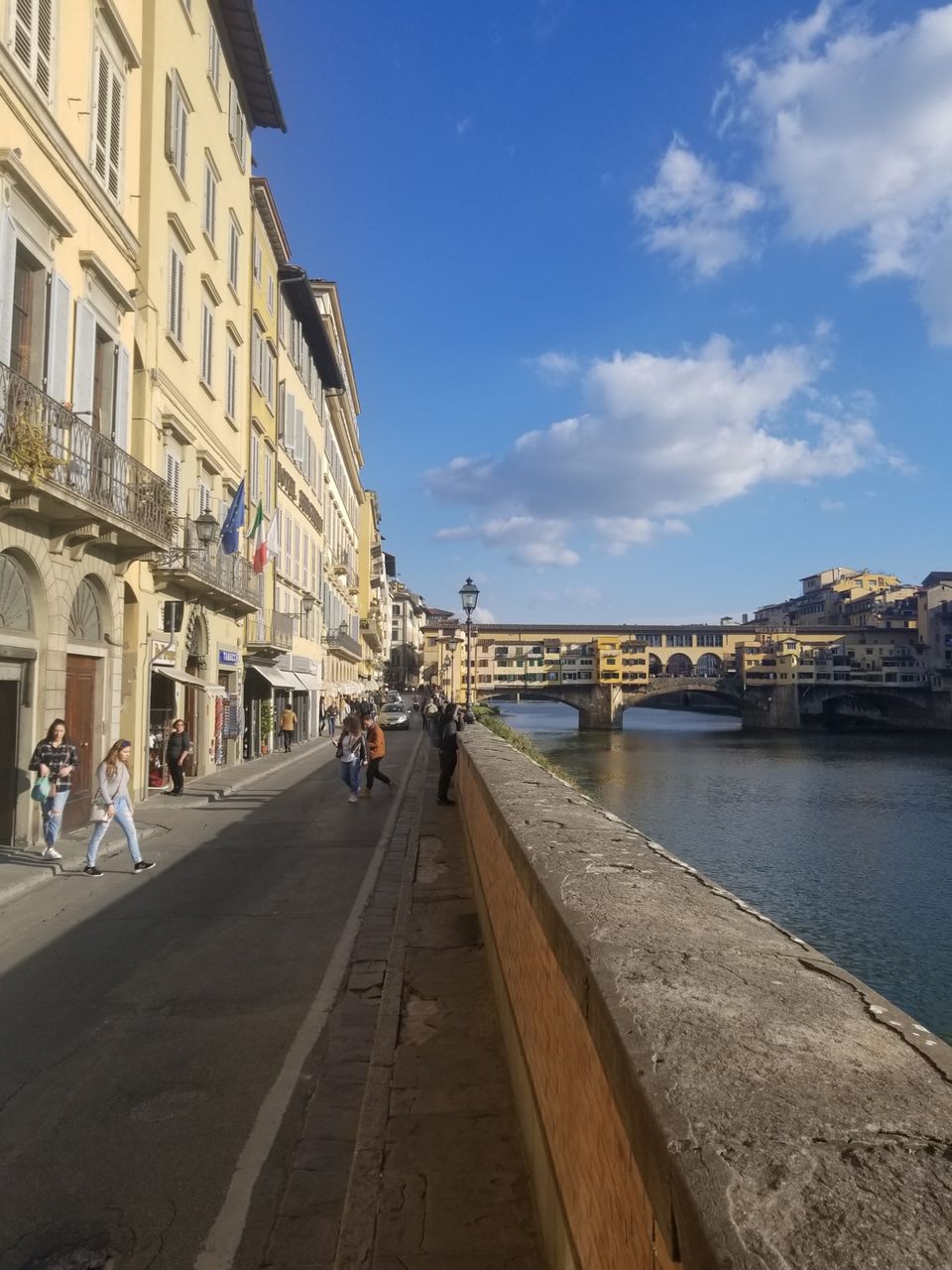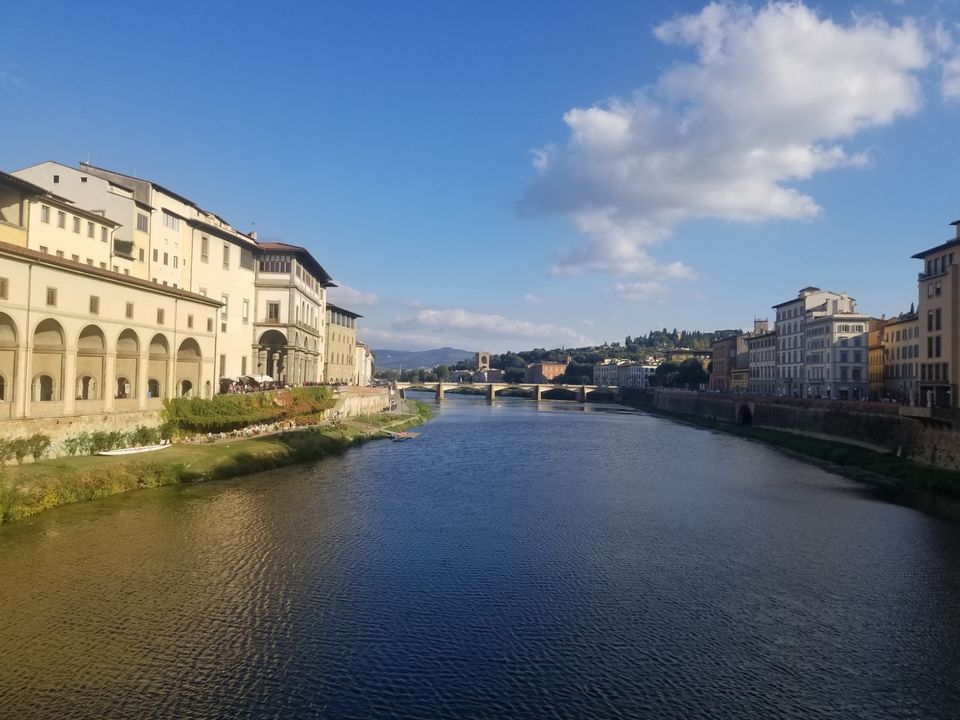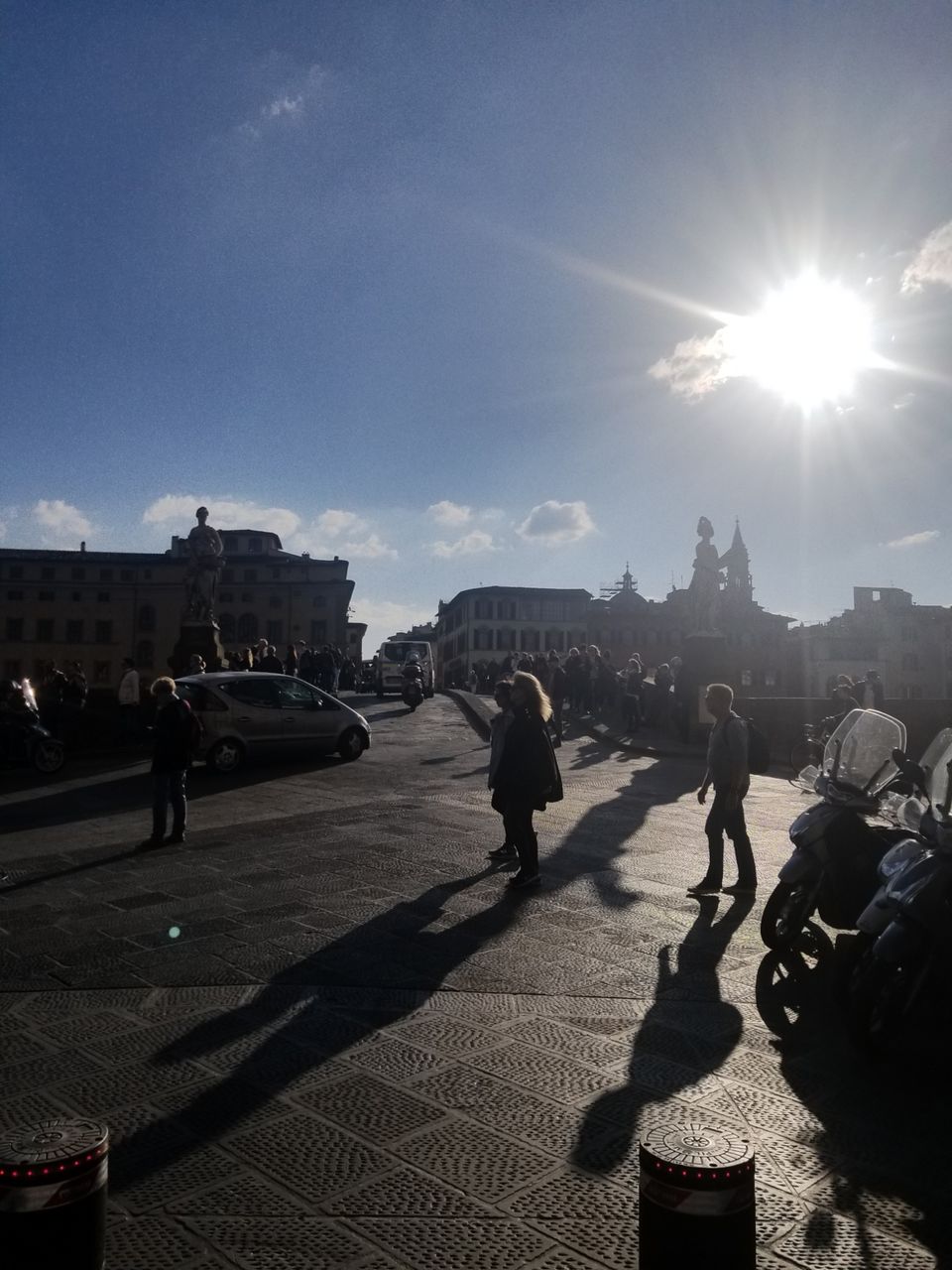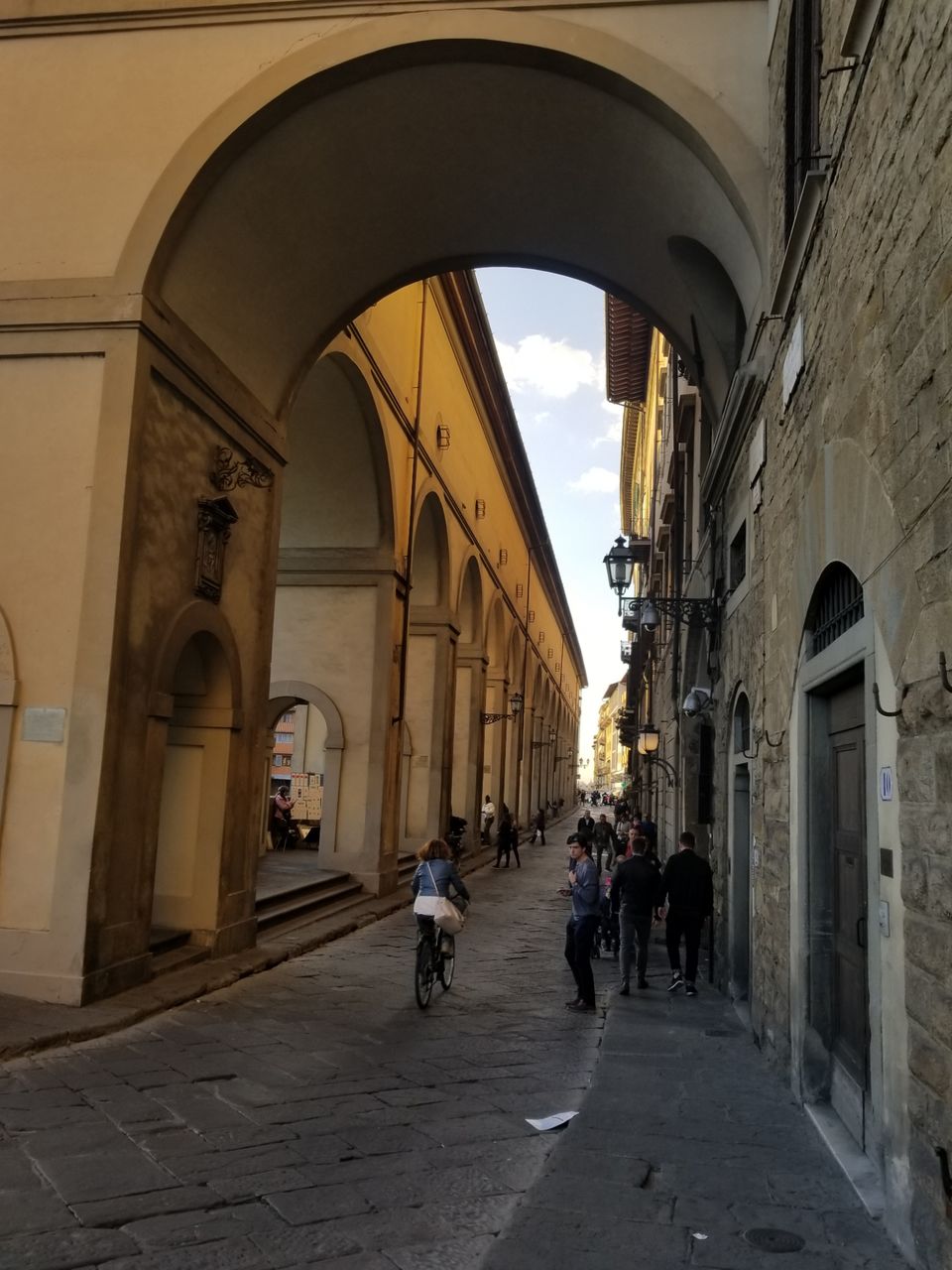 Then I went to the historical city of Rome (again through flixbus). This is the most visited city of Italy because of the vatican and one of the seven wonders of the world- the colosseum! Now this is a proper city where one can party, eat the best pizzas and gelatos. I would agree that I had the best Pizza of my life in Rome! Now the colosseum is always full with like thousands of people during the day. So I took a guided tour which starts in the evening and explains the history of the city of Rome and why the beautiful sculptures and ancient buildings surrounds the colosseum. Trust me, roman history makes everyone cry. Then we went into the colosseum at 2100 hours. It just consisted of 100 people that time! We also got a Chance to go into the dungeons down there. Explored every bit of it with an archaeologist! It was worth experiencing!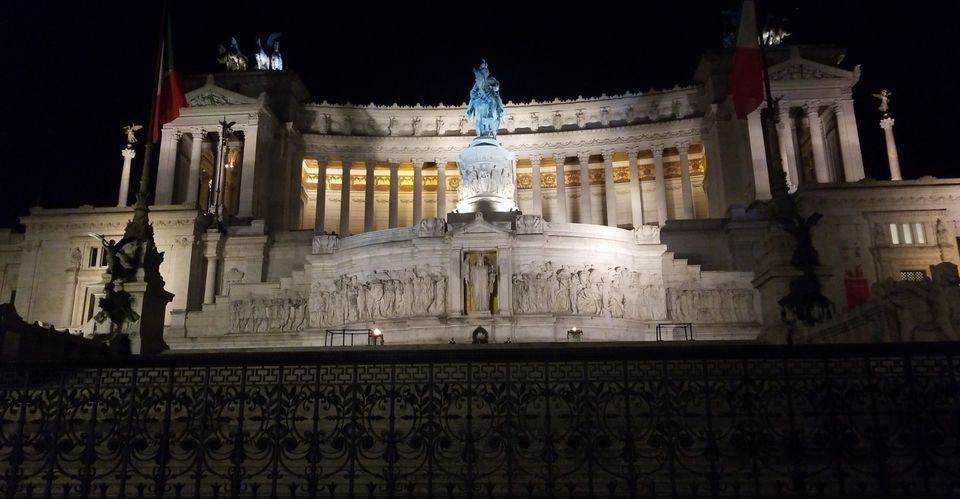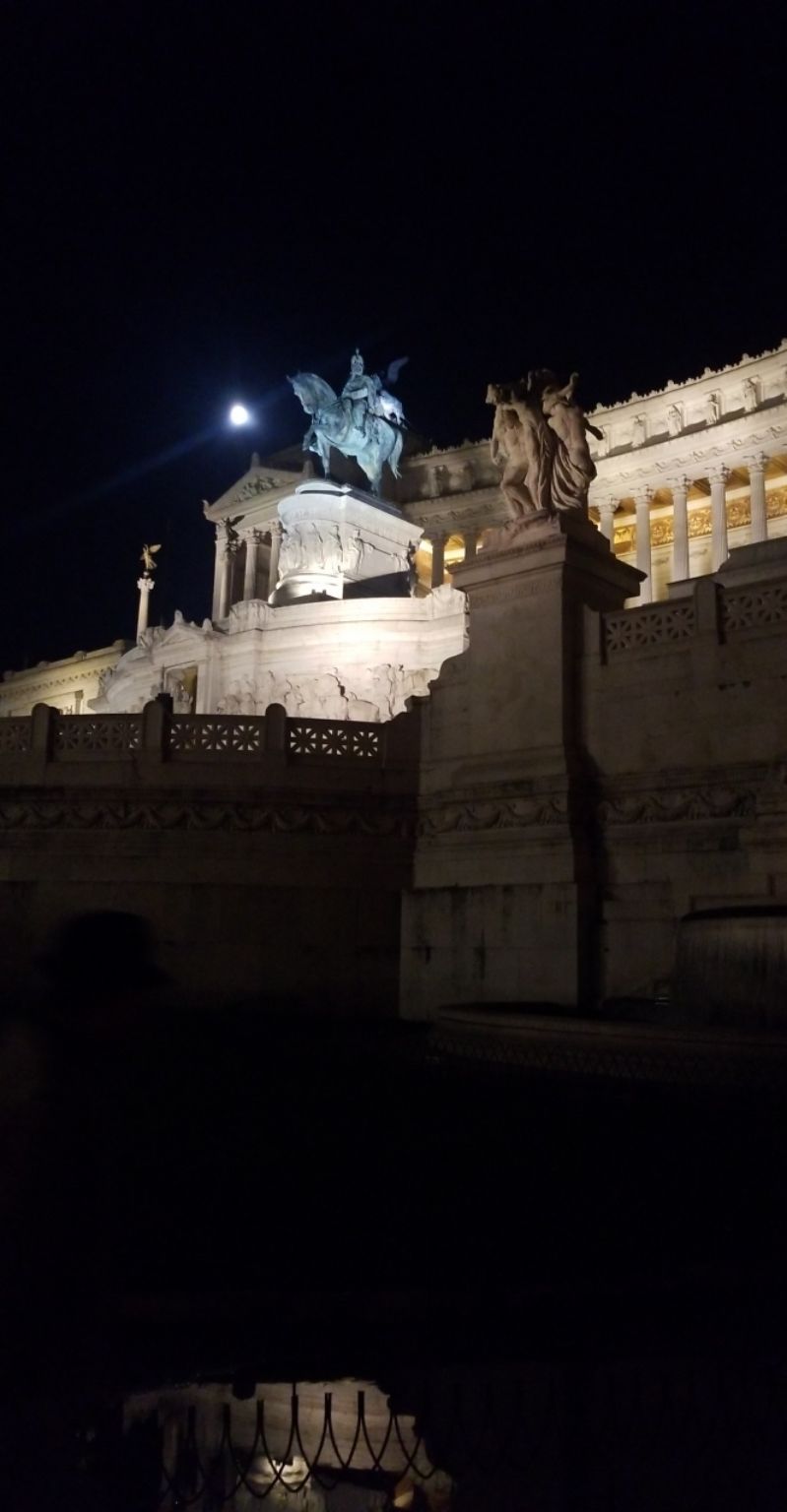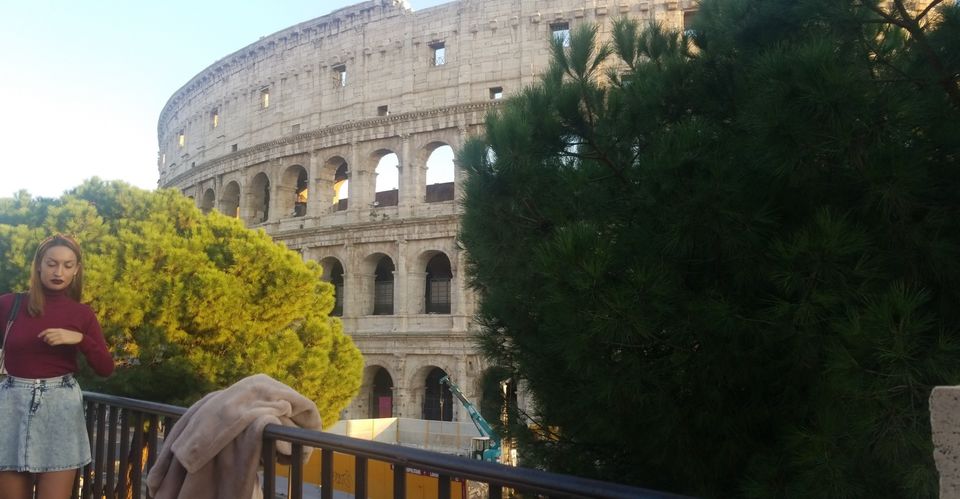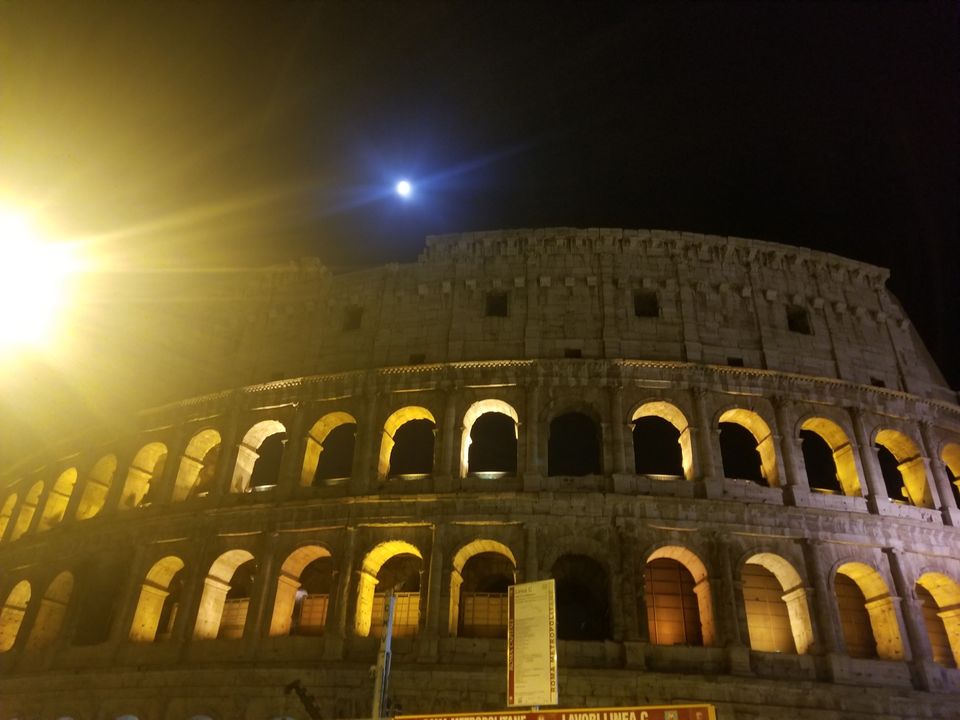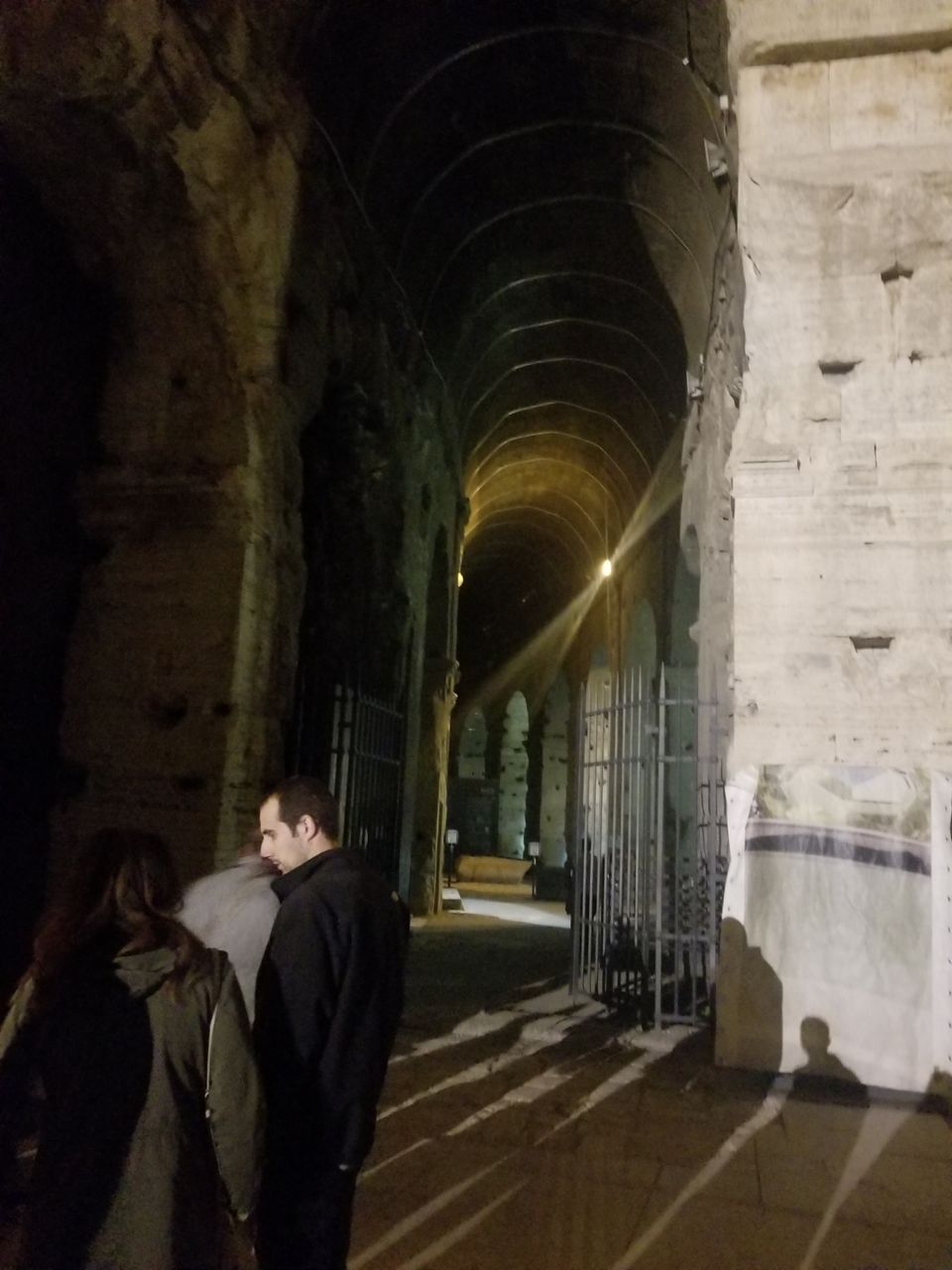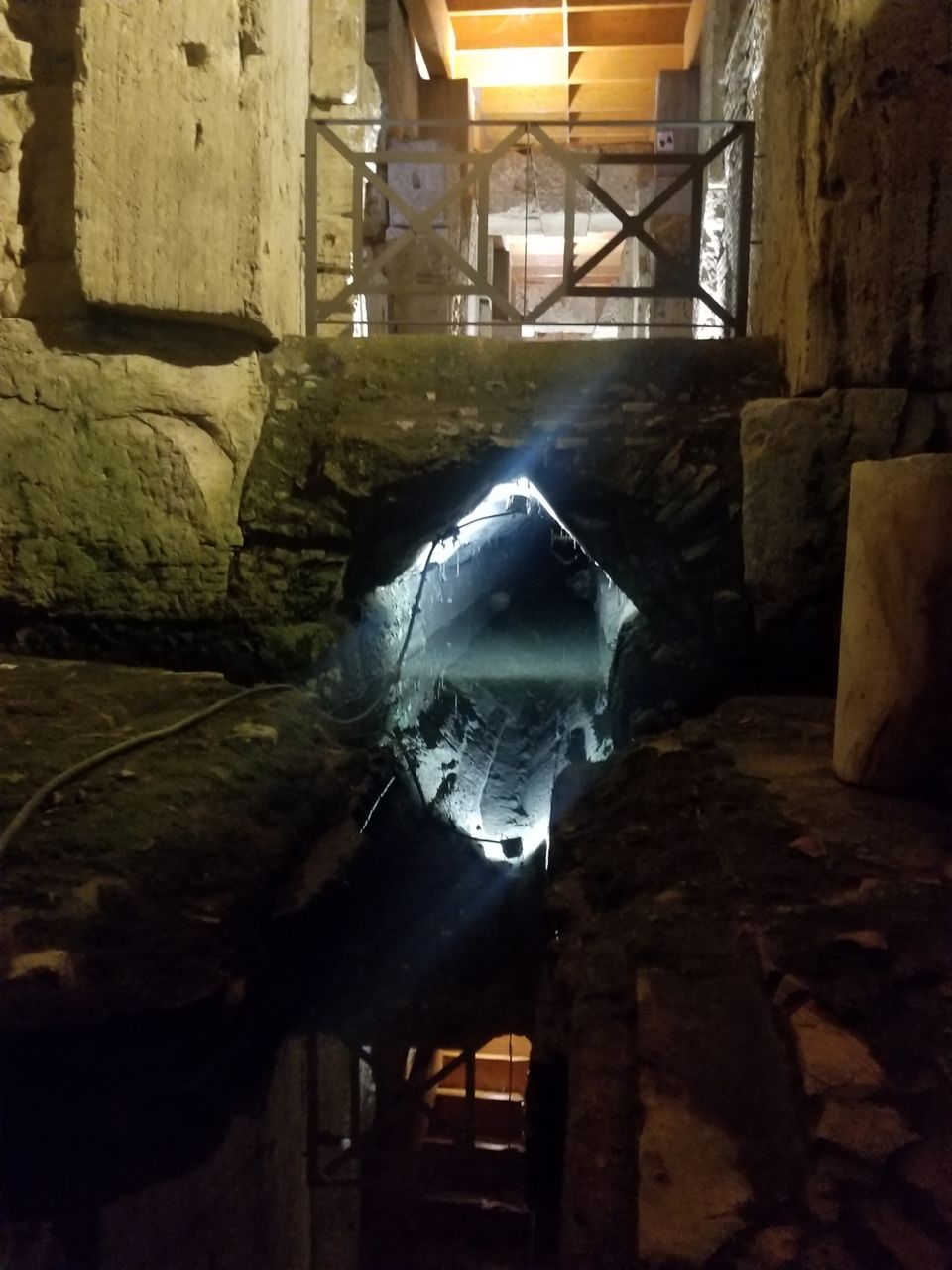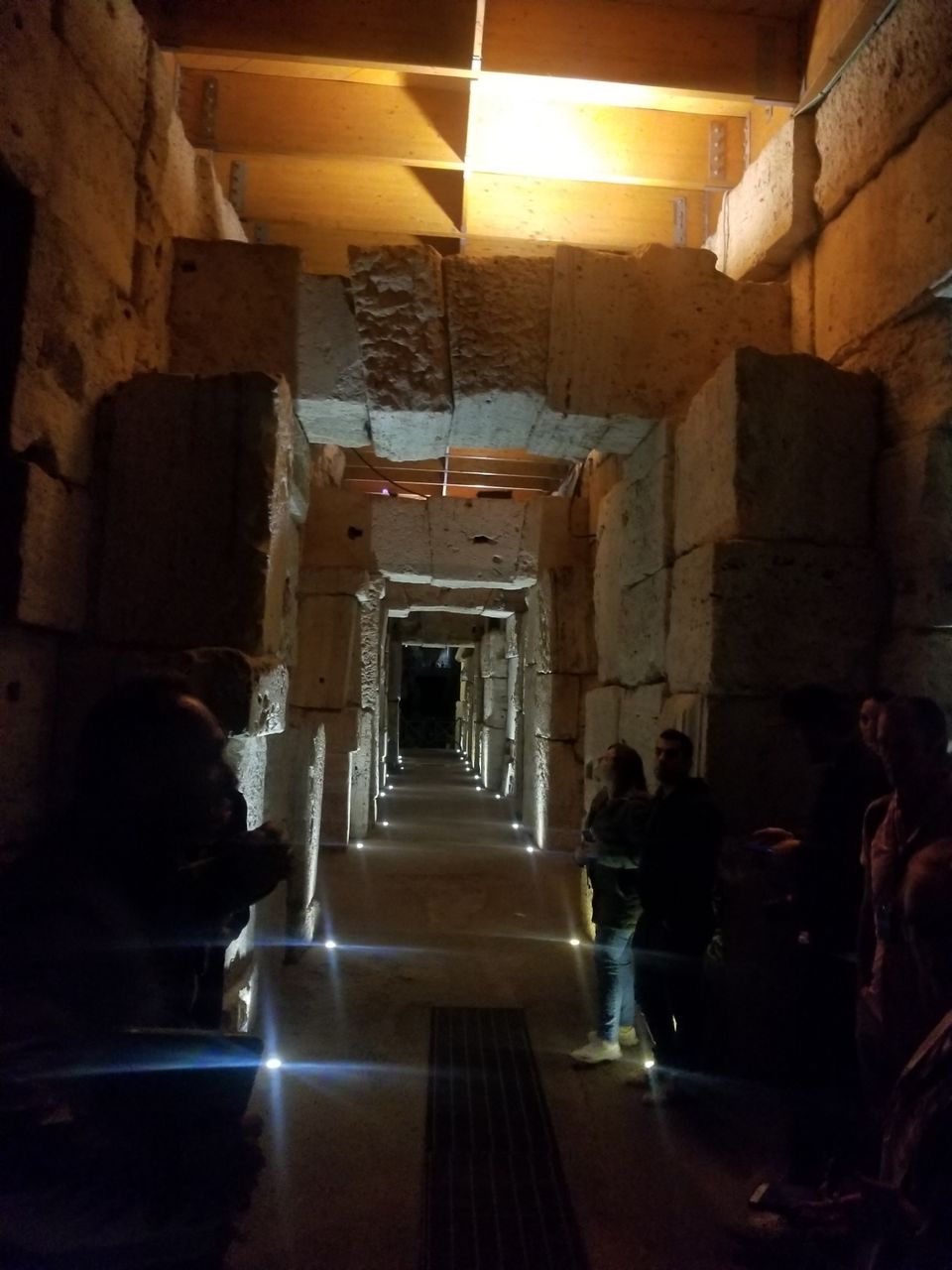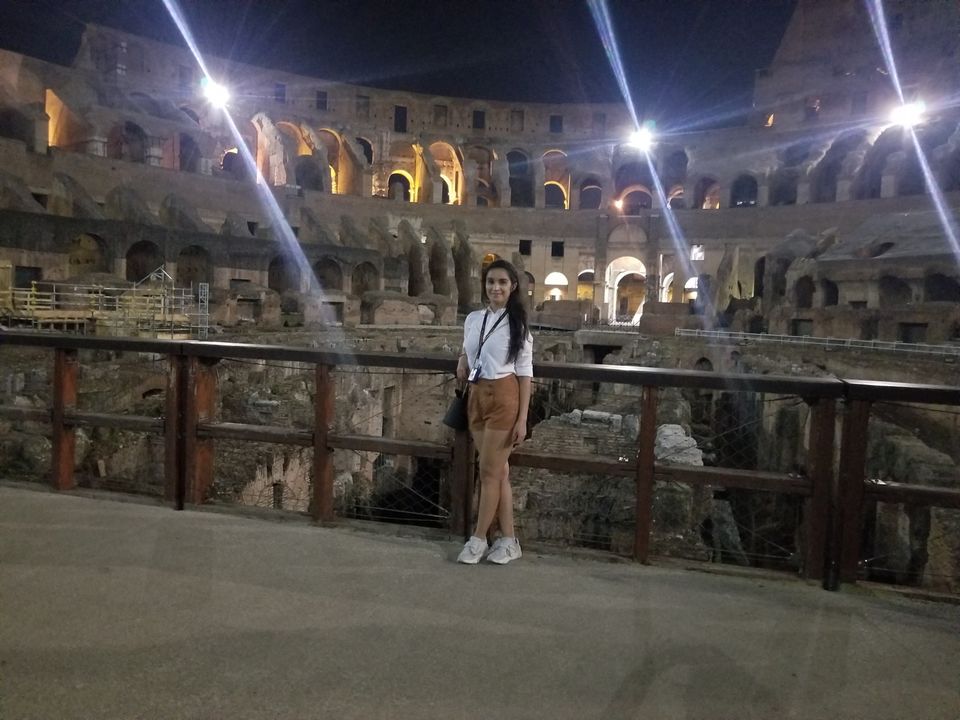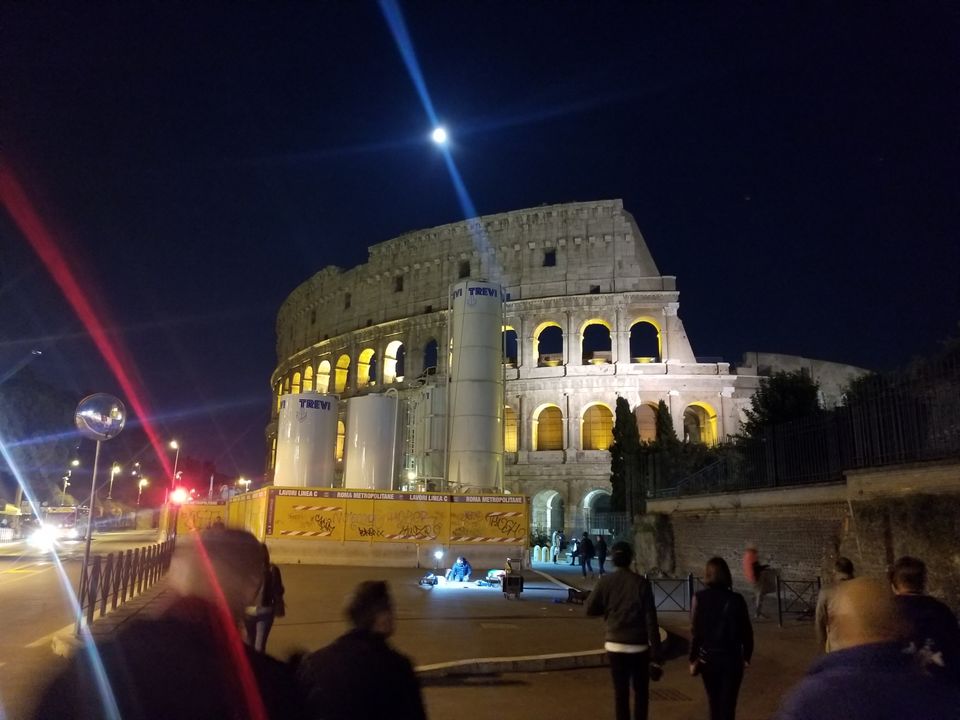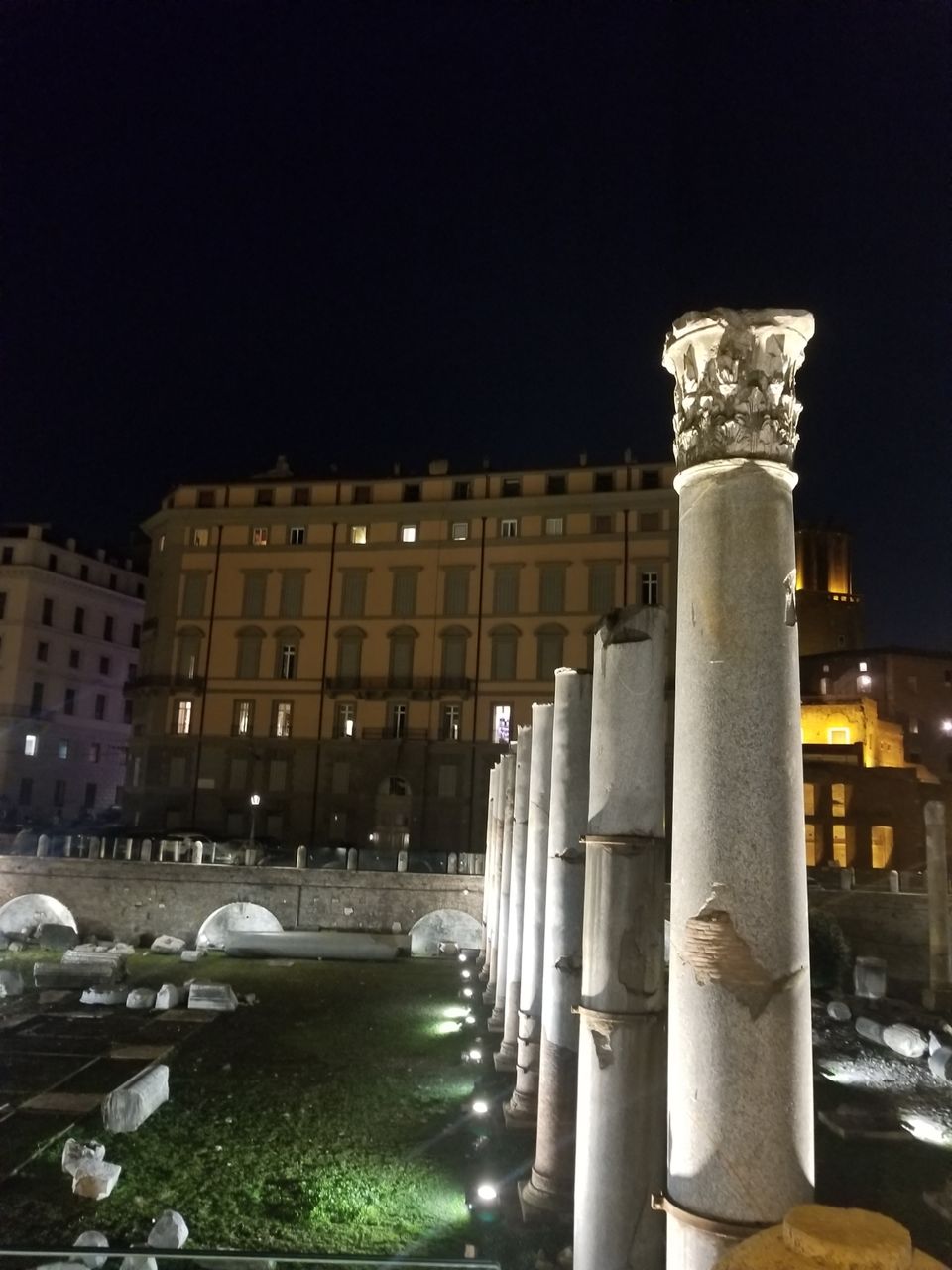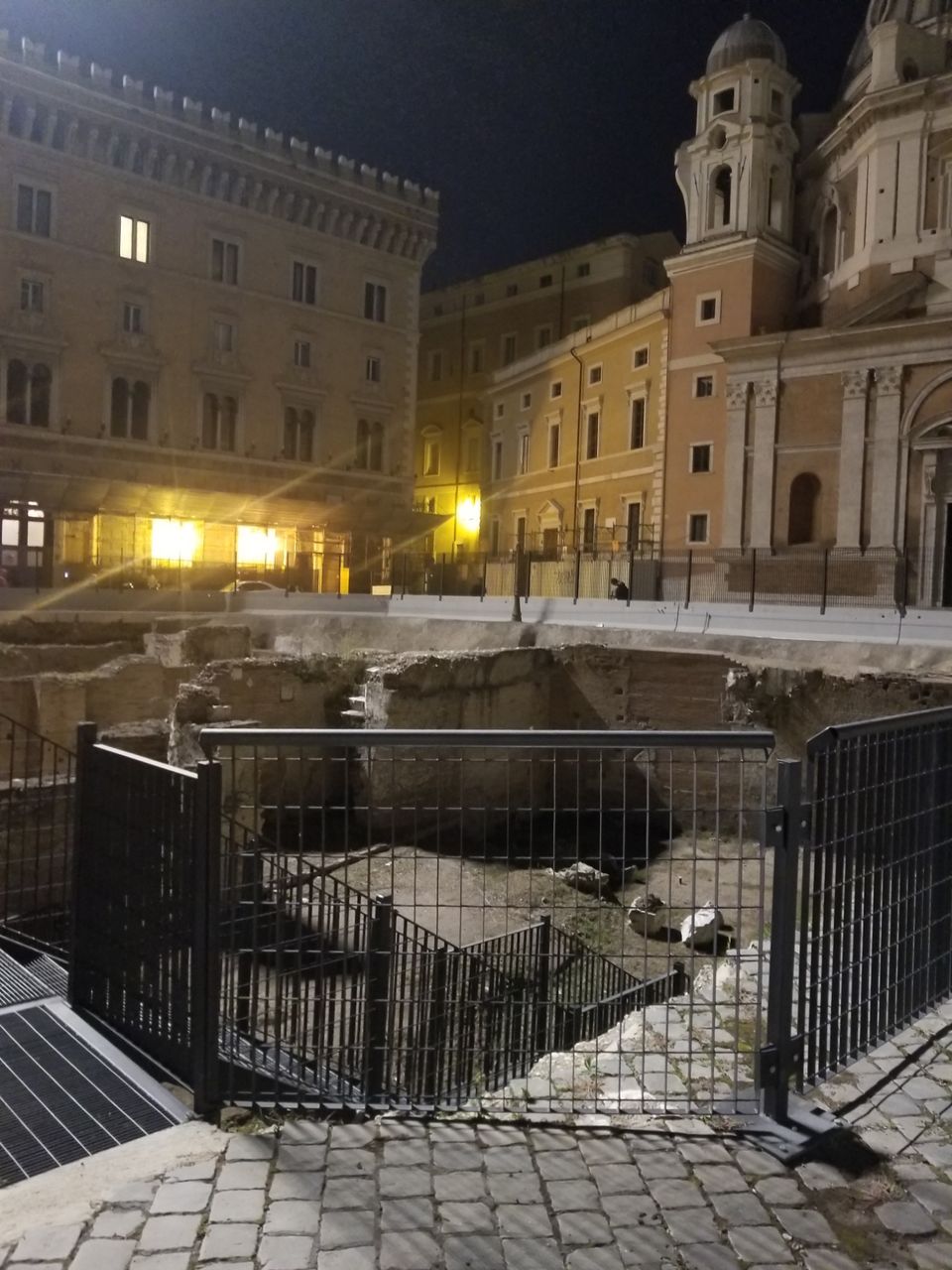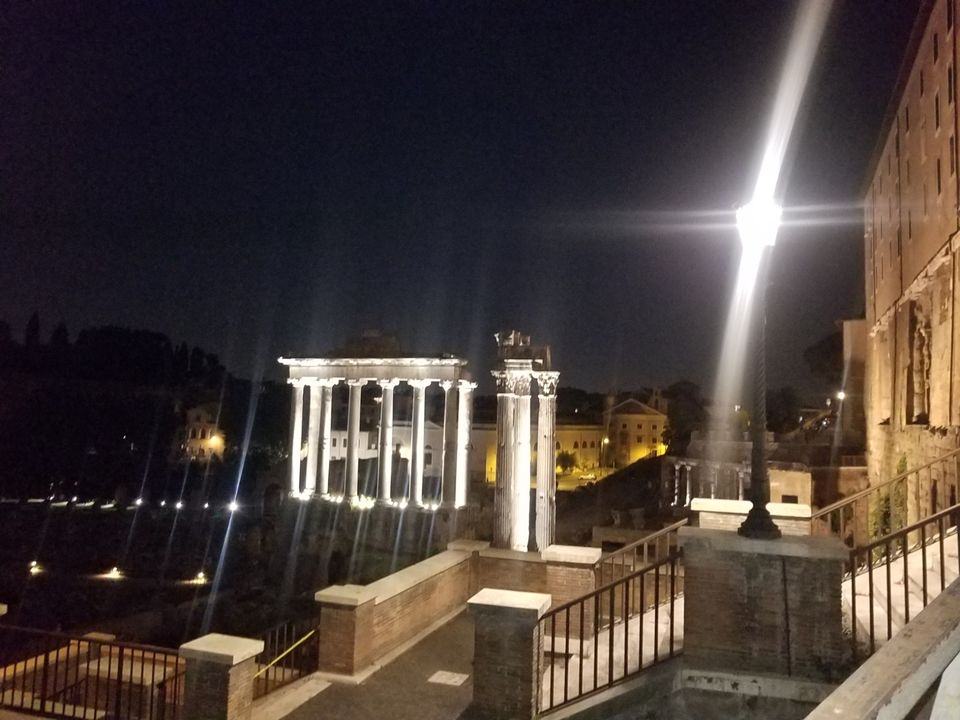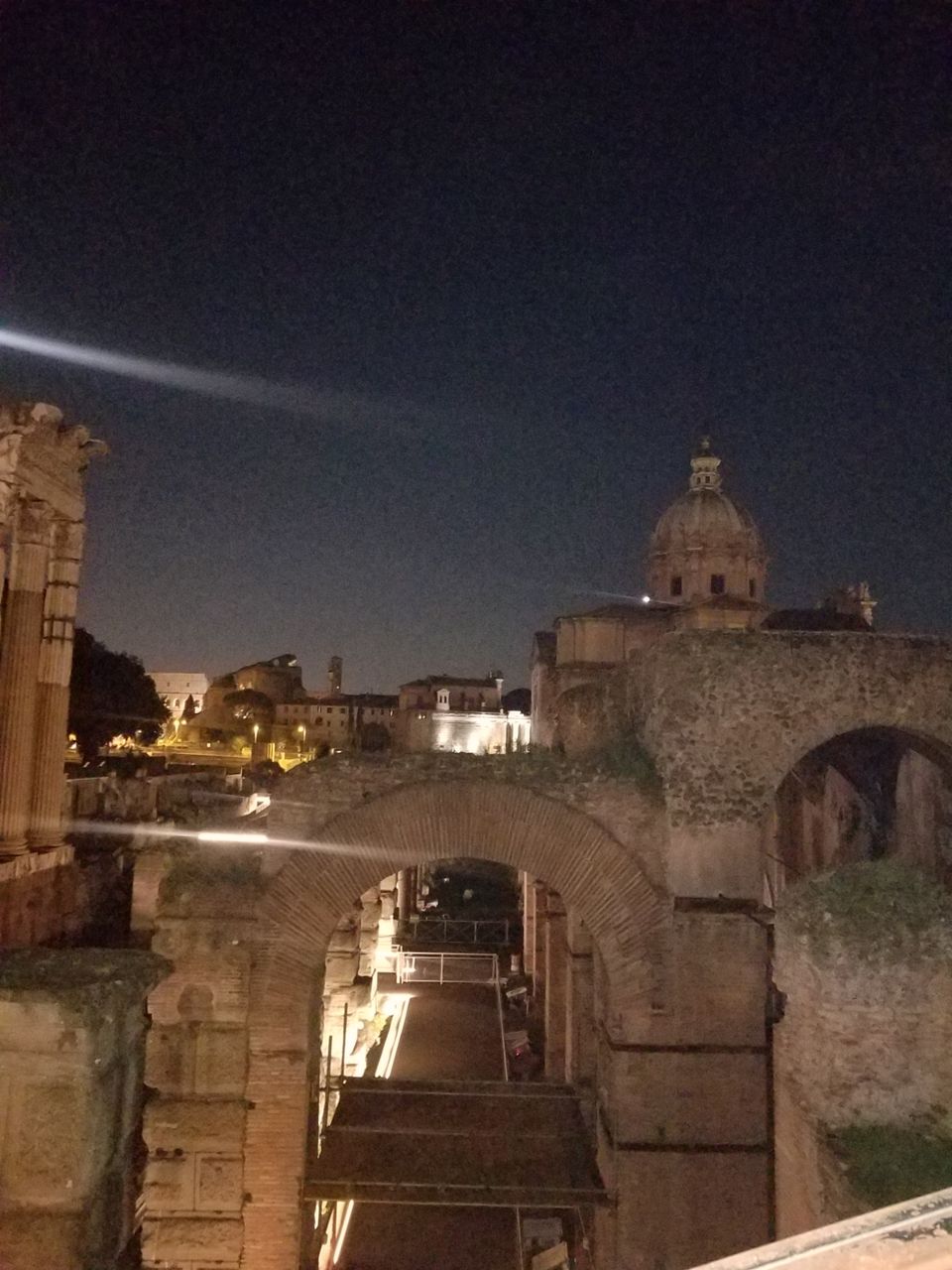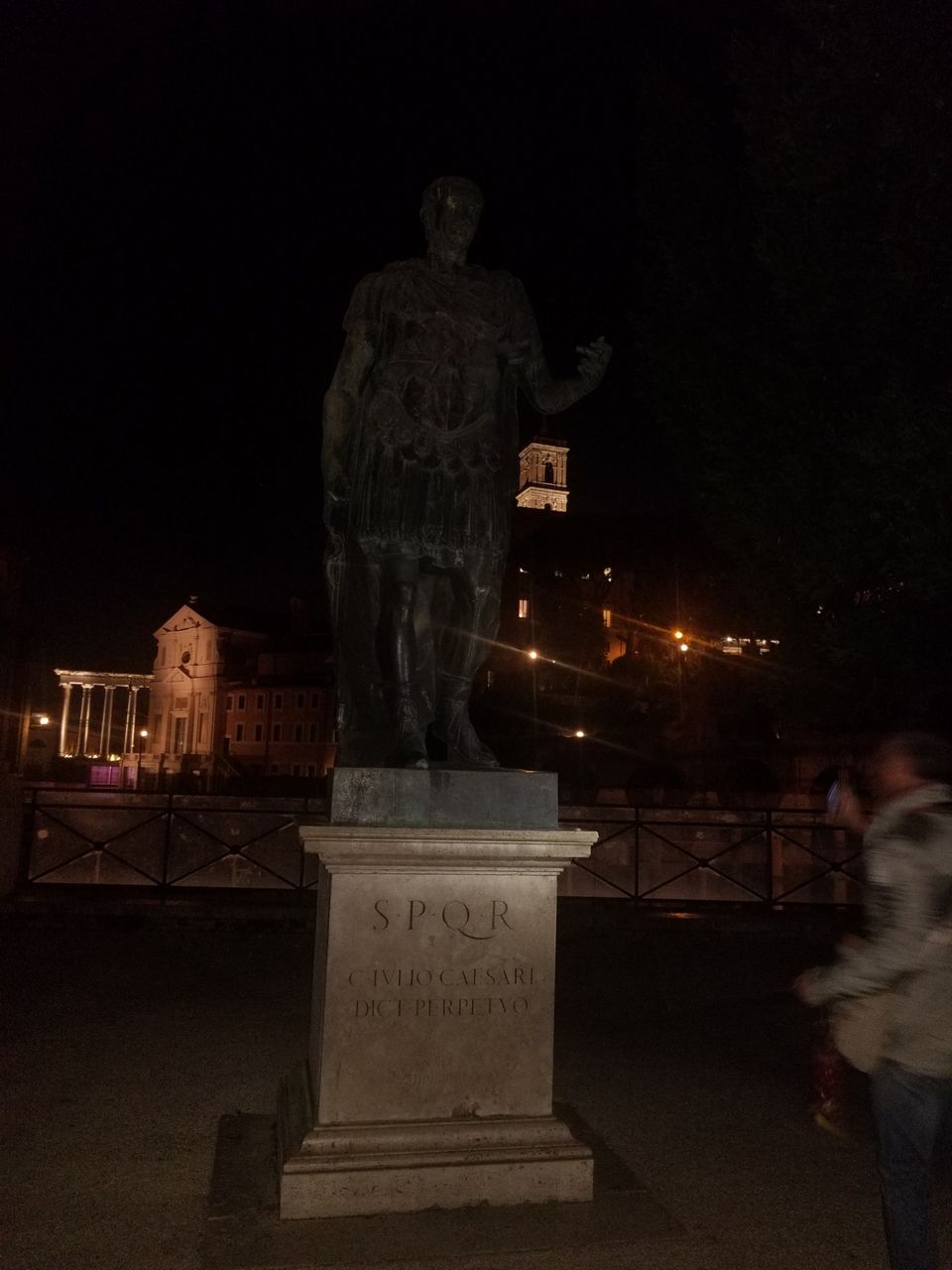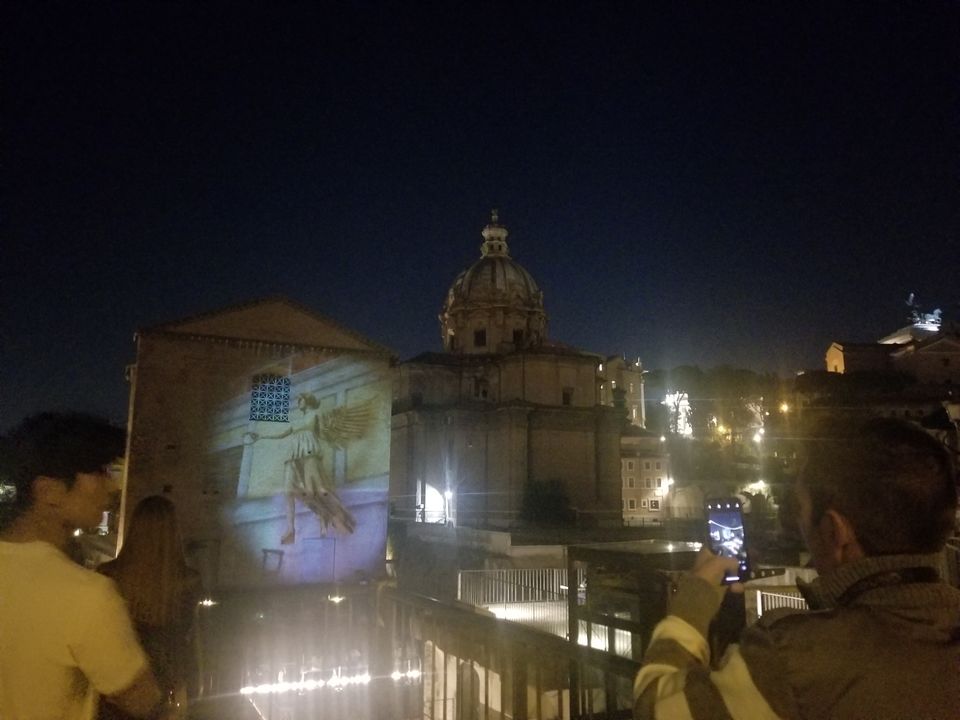 After a shopping city to a small water based town to a historical town, I just wanted to relax by the bay. So I went from rome to all the way to Amalfi Coast. That place was covered with mountains and beaches!! That's like a dream come true!! I sat seaside, had some beers and pizzas, and made friends with a dog. This places gives you chills! Its luxurious and relaxing.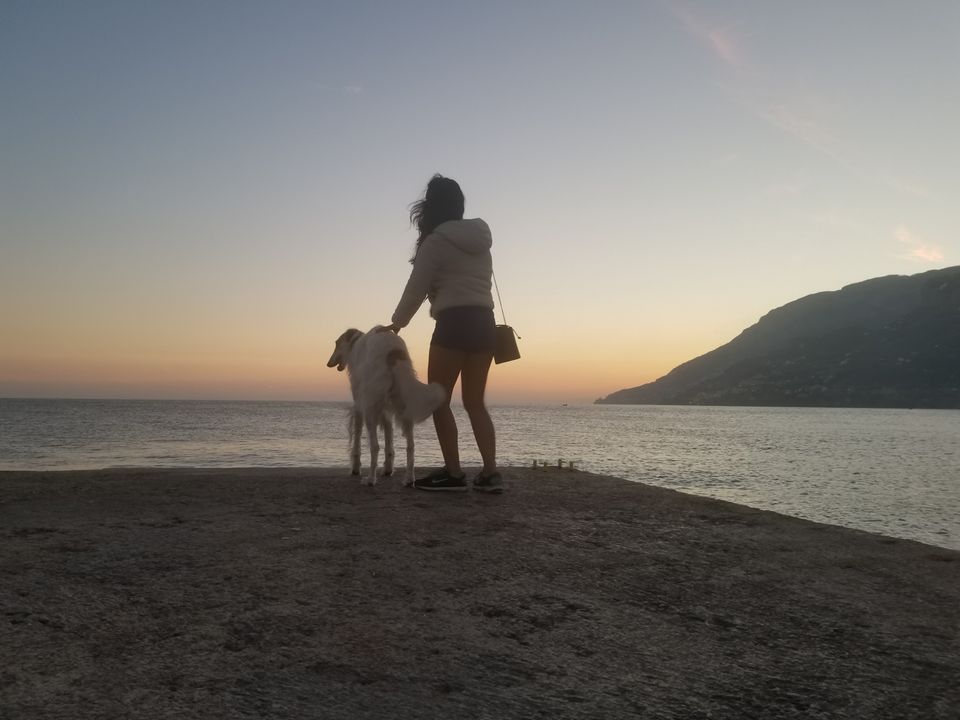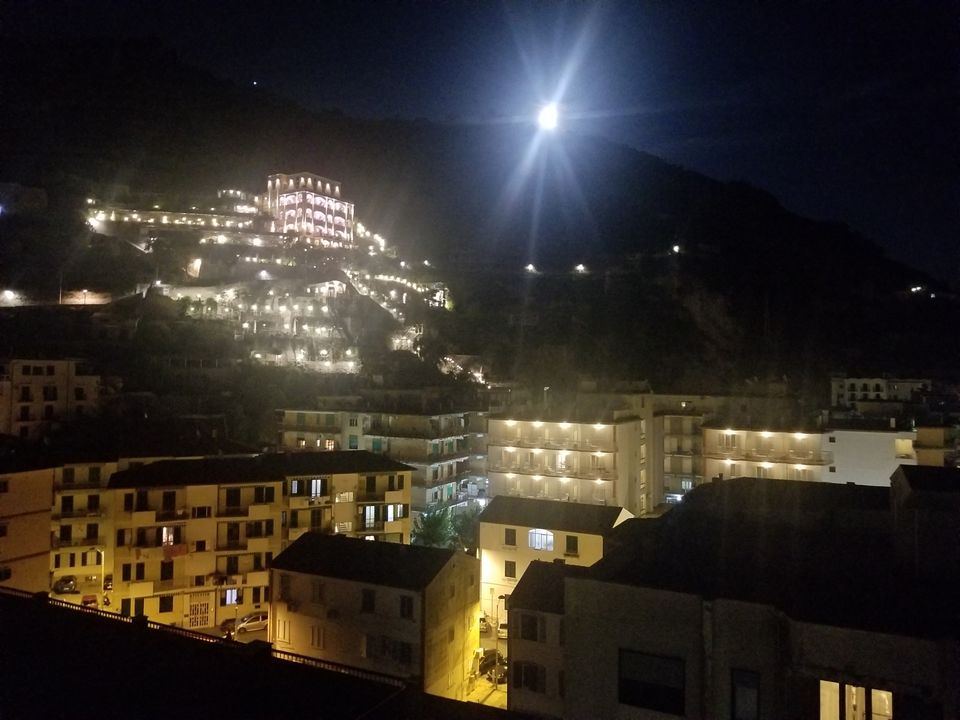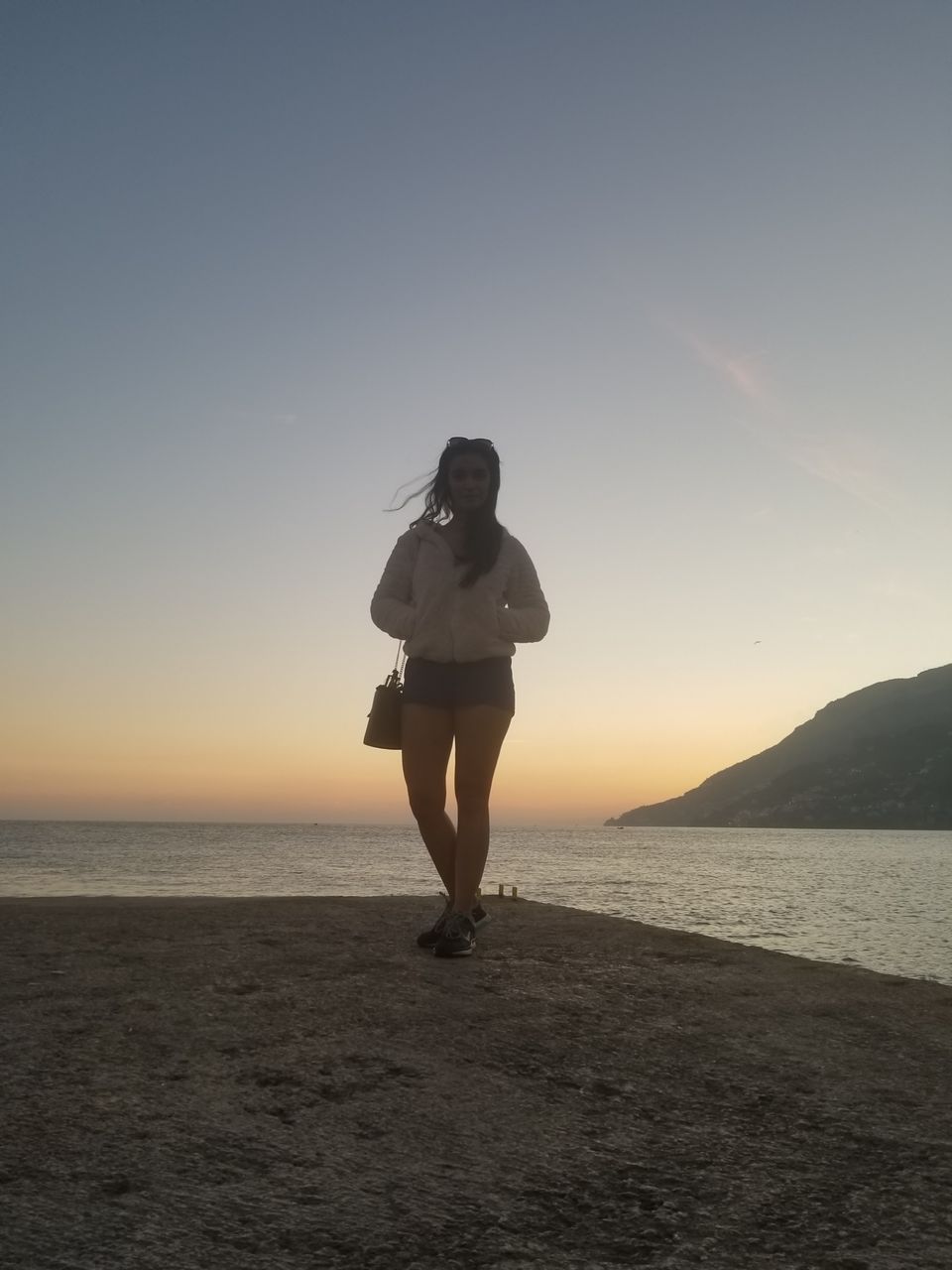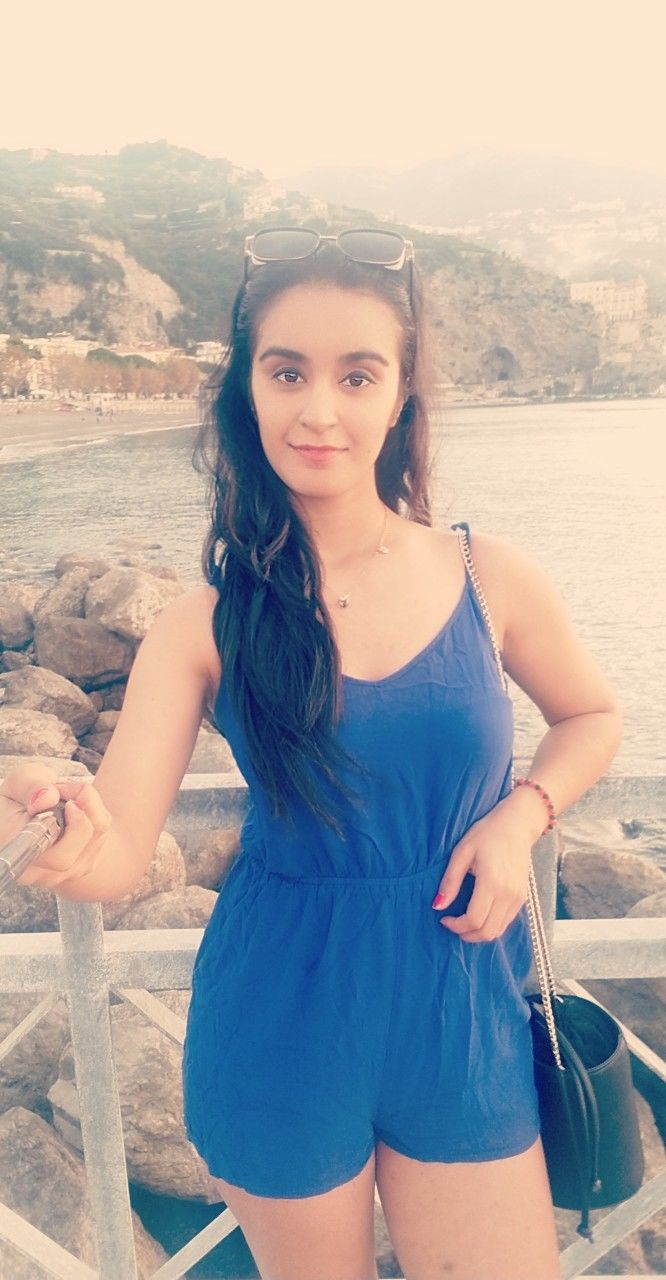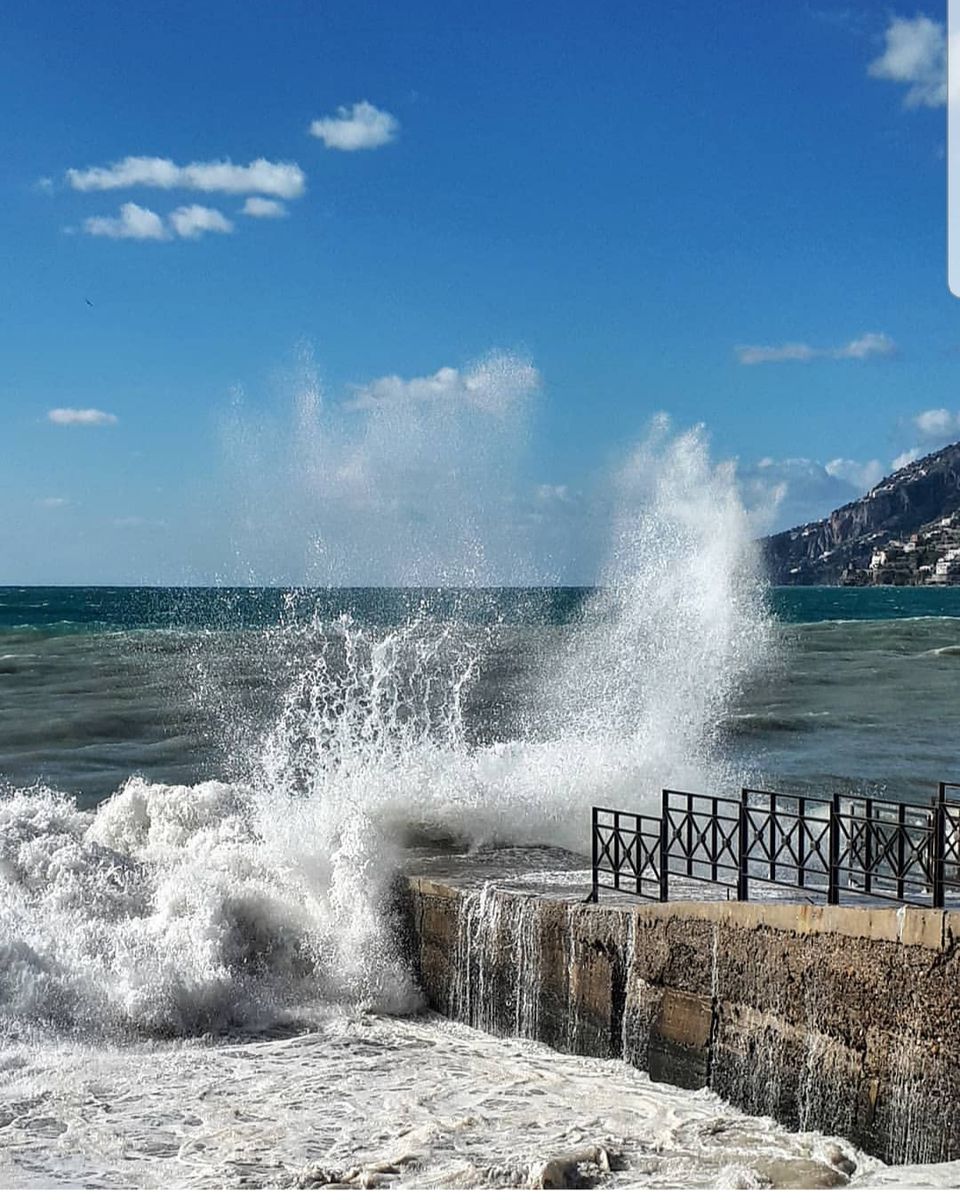 This was the day I have been waiting for since 6 months. This was the reason why I chose to travel to Italy. This was the day when I was gonna travel to the Capri Island. So I took a 2 hour ferry from Amalfi coast to the island. And in those 2 hours, I saw the most beautiful landscapes, wonderful clouds and never ending fresh air. That was what made me realise how its gonna be to live in the lap of mother nature. Where the nature was untouched. And as soon as we reached the island,  I felt the vibes of a small seaside village. It had small Souvenir shops, capri bells and small italian cafes. We had to then climb up to the capri town where we can roam and have beautiful views from a terrific garden. Later, we went all the more higher to anacapri, where one can see the greek stairs taking down all the way to the blue grotto and chair car taking all the way uphill to relax. This is by far the bestest and awesomest day of my life.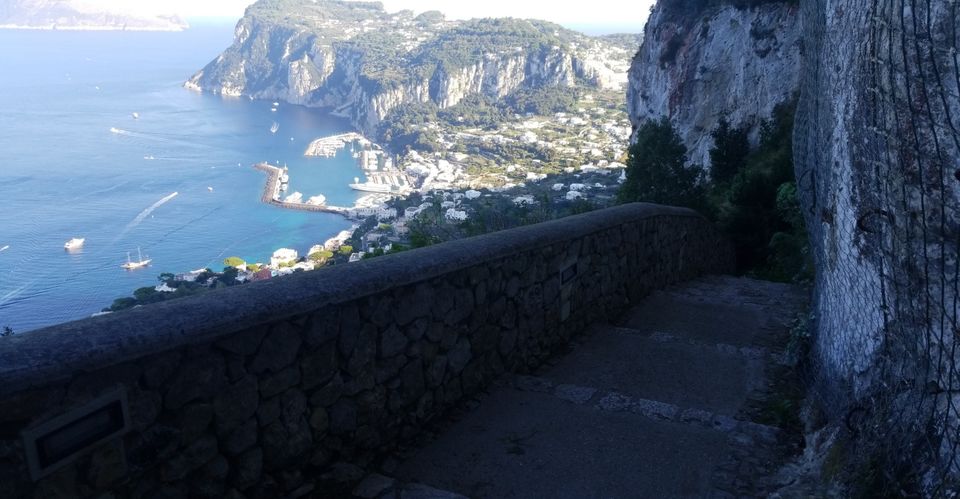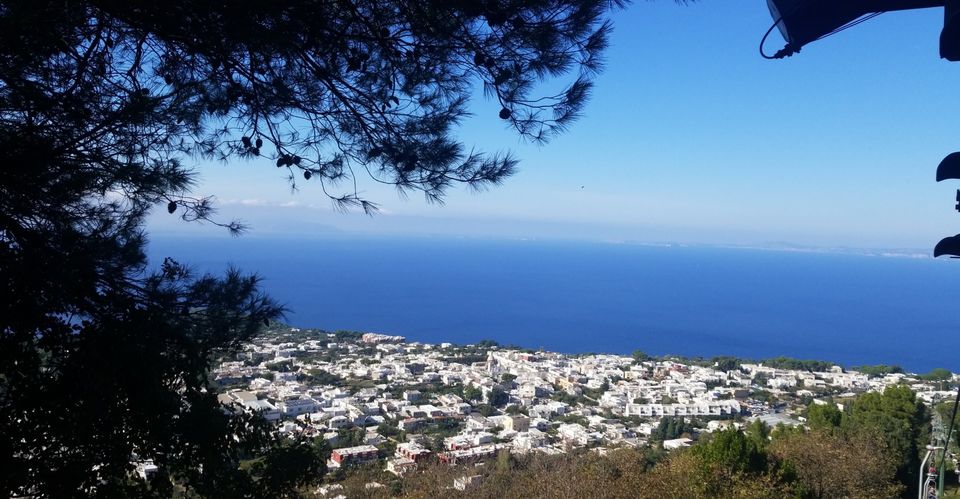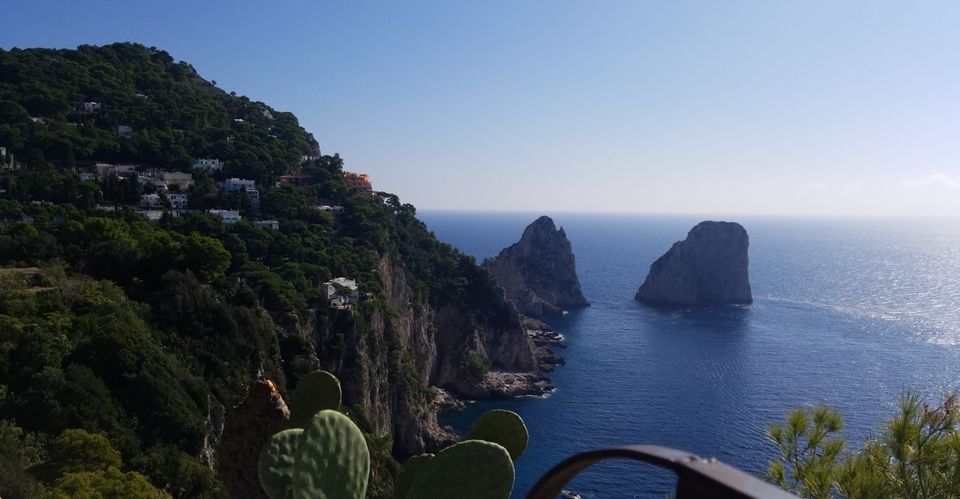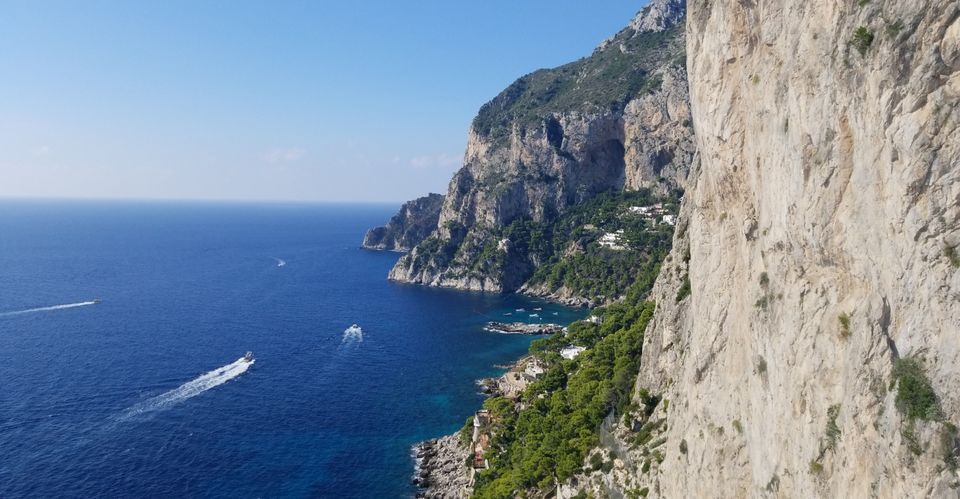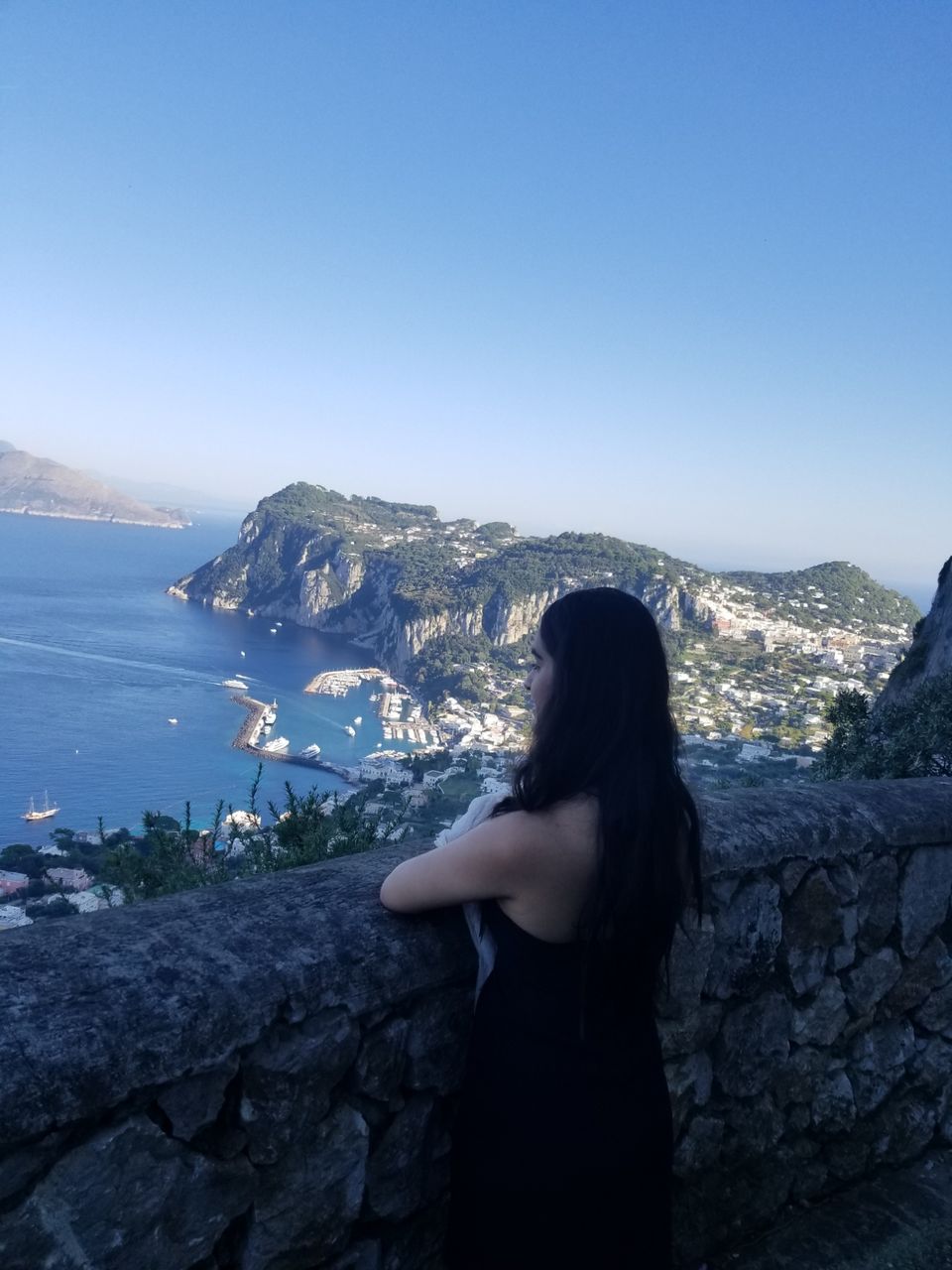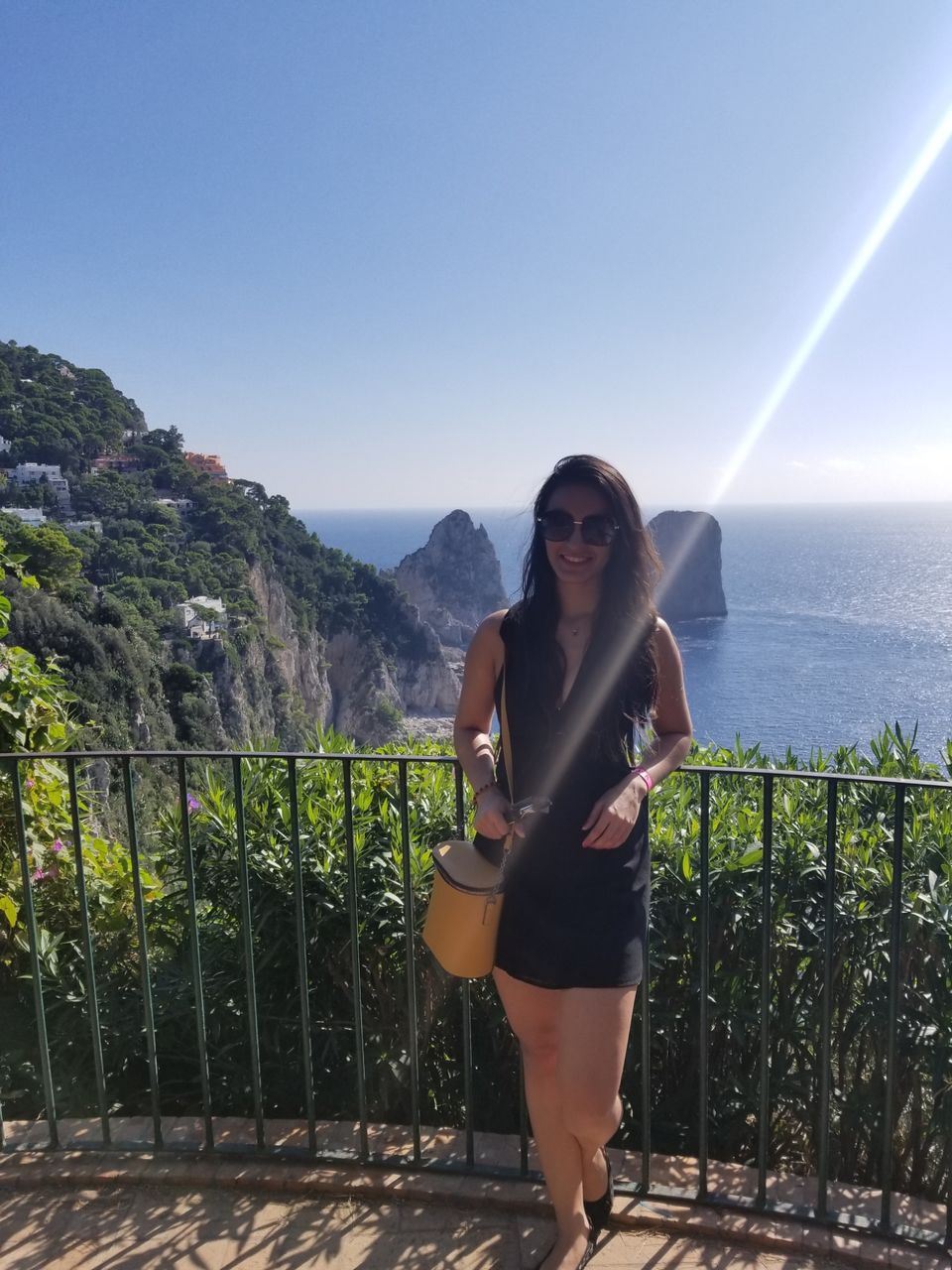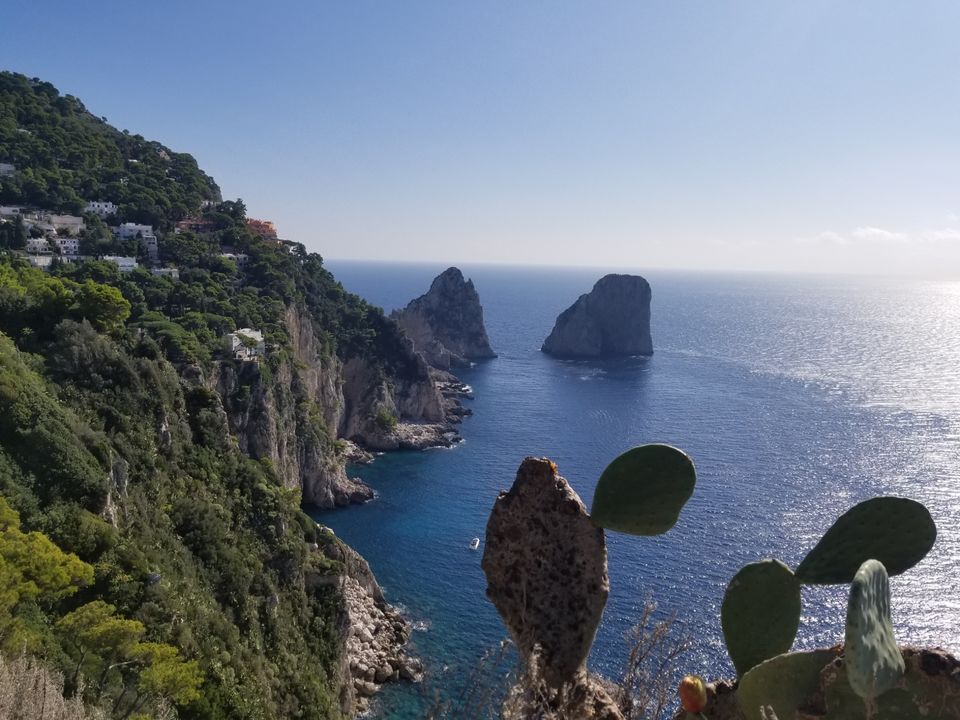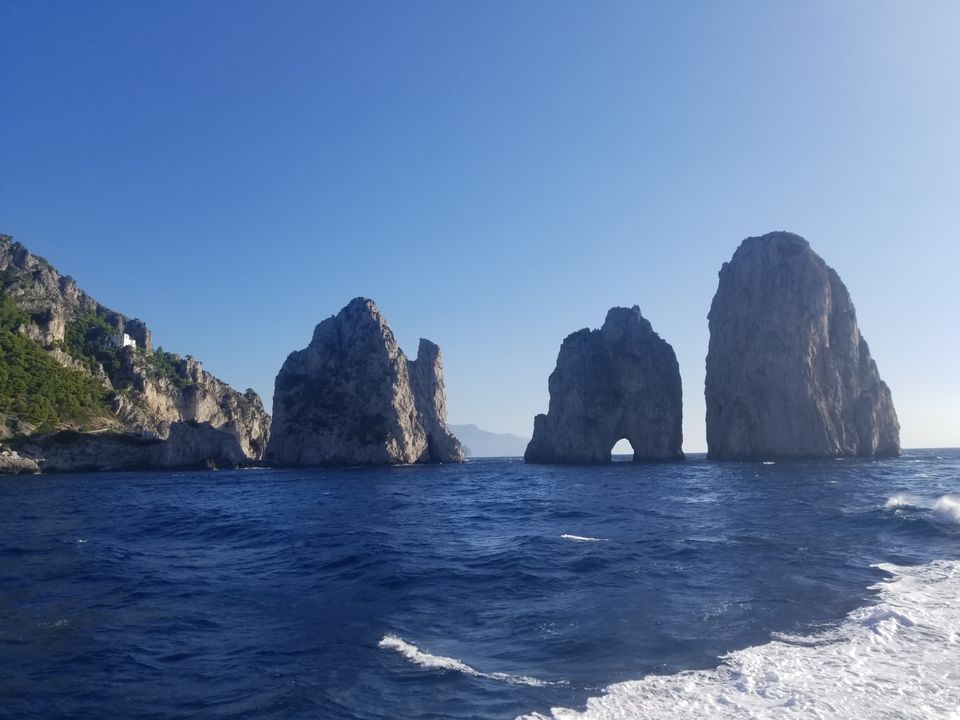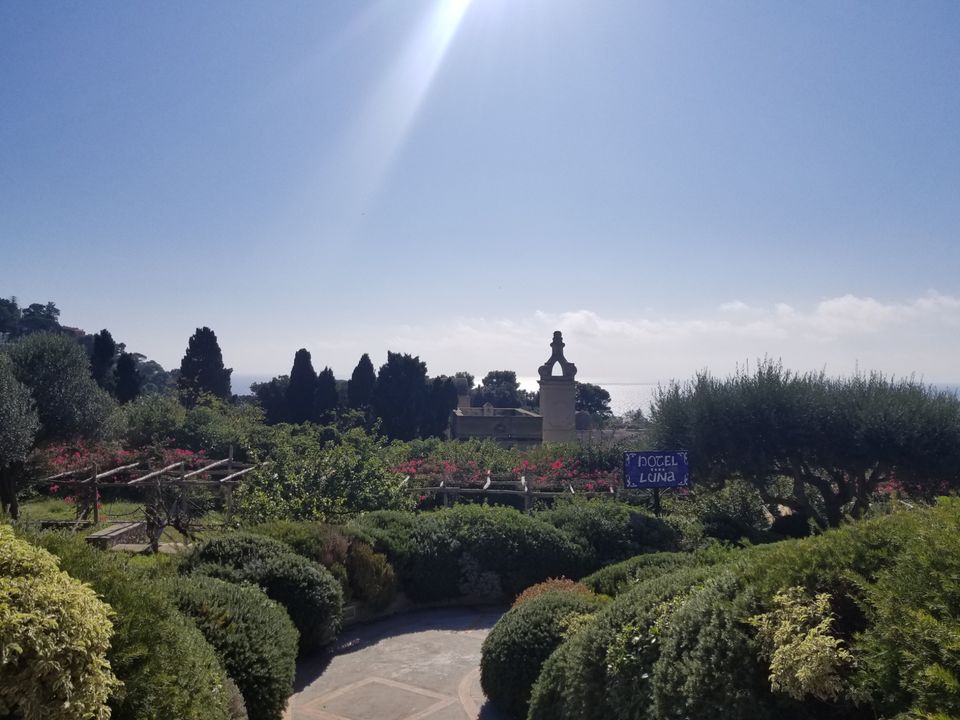 Visiting Amalfi Coast in not worth it when you don't visit the village Rufollo and Ravello. One can hike up till there or take a bus. Now I agree  taking a bus is an easy option but hiking up with the seaview all along is a breath taking experience (literally too! 😜) Uphill is a small town with Pizzerias, gelatorias (imagine its a concept in Italy), churches, shops, spas and what not! Then is a beautiful hotel which lets you in as a Visitor to have a look at the spellbounding views and get pictures for lifetime!! Italy is indeed rich in natural beauty, pizzas, gelatos and giving its tourist a lifetime of experiences.