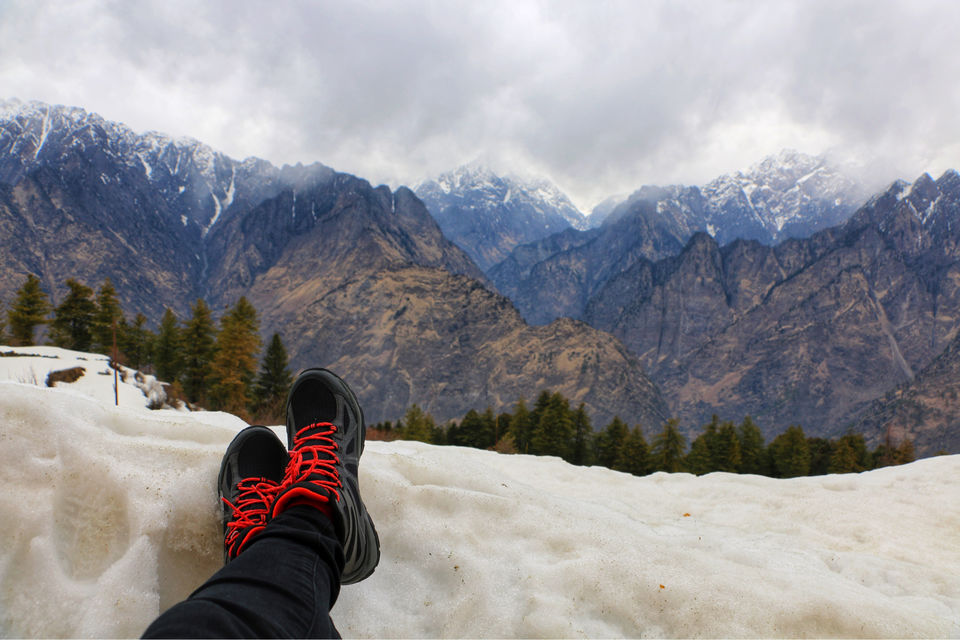 When I was told that for the Tungnath Chandrashila trek I needed to buy trekking boots I did not know how important it was to get the right gear for a trek.
Considering it was required for the trek, I got the Columbia Quick Dry trekking boots..And I'm so glad that I bought the trekking boots coz I did see people with sneakers struggling in the snow, these boots they are not only Comfortable for walking but also can be used for walking in snow as it is equipped for snow too..
Couple of tips when you buy your trekking boots;
One - Always get a shoe size bigger, it is more comfortable and in cooler climates you can wear woollen socks..(Try buying it wearing 2 socks)
Two - Always pick quick dry boots coz you will walk through snow sometimes through streams and it helps if it is water proof or quick dry
Three - once you buy the shoe use it for couple of days before your trek to break in the shoe so this way you avoid blisters and you also get comfortable with the boots..
Four - Do not pick heavy boots, it's better to have light weight boots, one it is lighter on feet and also on your backpacks if you need to put them in..
So these were my tips that I feel need to be considered before buying those so important trekking boots..And for those who want to know which boots to buy, well I am no expert but from my fellow trekking buddies I've been told that
Decathlon Forclaz 500 is good and reasonable Woodlands and Columbia have some really good options too..
The most important gear for a trek is your trekking boots Do invest in a good pair so you have a good trekking experience...