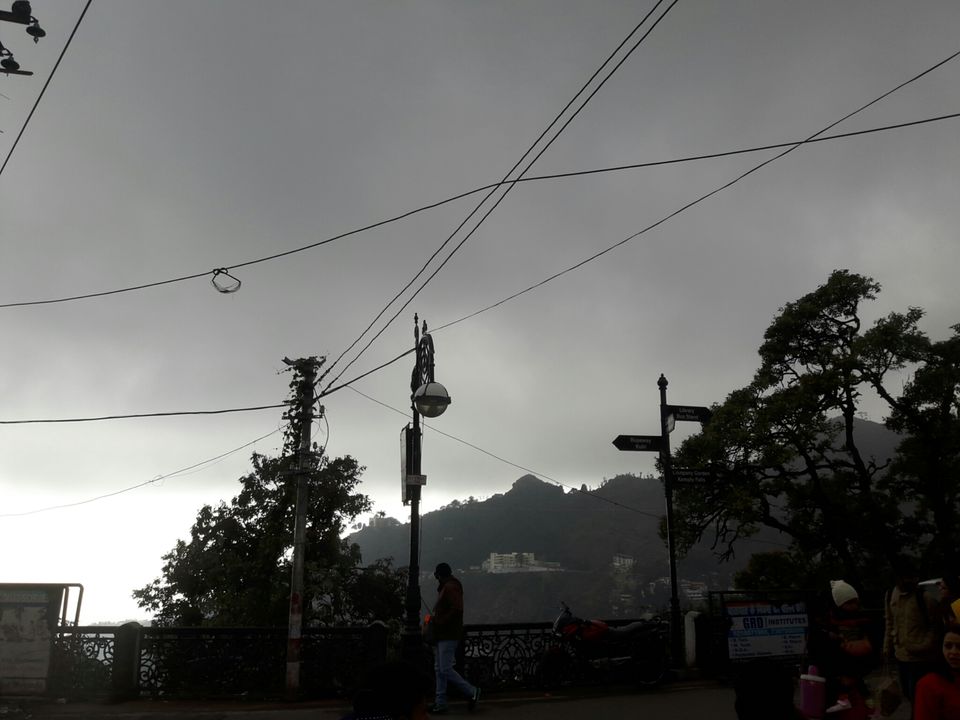 It was a sunday in Dehradun like no other. The heavy rainfall made everyone creep into their beds and the lazy sunday became more lazier. Now, you will agree with me if I say that such a weather is perfectly complimented by a cup of tea and a bowl of Maggie but if you live in a hostel you will never get what you want. So as random as a plan can get, we decided to quench our cravings for the cup of tea and visit Missouri. The entire state at the moment was in red alert due to the heavy rainfall yet with a little bit fear we decided to continue with the plan. Leaving Dehradun was looking like a mammoth task as everything was basically under water but by gods grace as soon as we stepped in Mussorie the rain stopped completely. Although the entire town was covered in a thick blanket of mist and everything around us covered with layers of water but it was all enjoyable.
Without much ado we bought corn for us, which by the way is the best companion for such a weather.
You must have seen a place thousand times but sometimes a small change gives it a different texture. This was the case with us too. Being so close to the place we have visited it a number of times but this time it was way different. It was not packed with the usual amount of tourist, like it always is, nor there were too many side stalls. Just us three friends, the perfect nature and the steaming hot tea in our hand.
It started drizzling in between but at the end of the day it was all worth it.