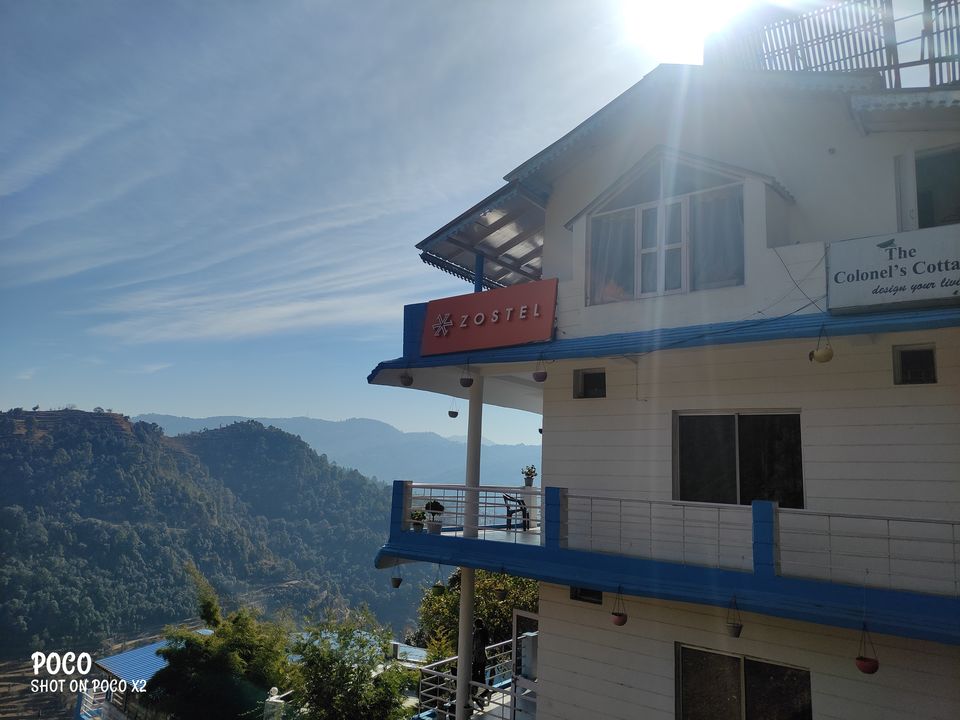 The beauty of staying in Delhi is the accessibility to fabulous locations in the hills. So, it was a no-brainer when it had been a while since we travelled and we really needed a break; that the mountains were calling for a relaxing weekend in the lap of the nature.
This time we planned for short duration budget trip. We were 2 couples and planned to self drive car on our trip to mukhteshwar. We started our day at 5:30 am. We stopped at bikanerwala at the highway.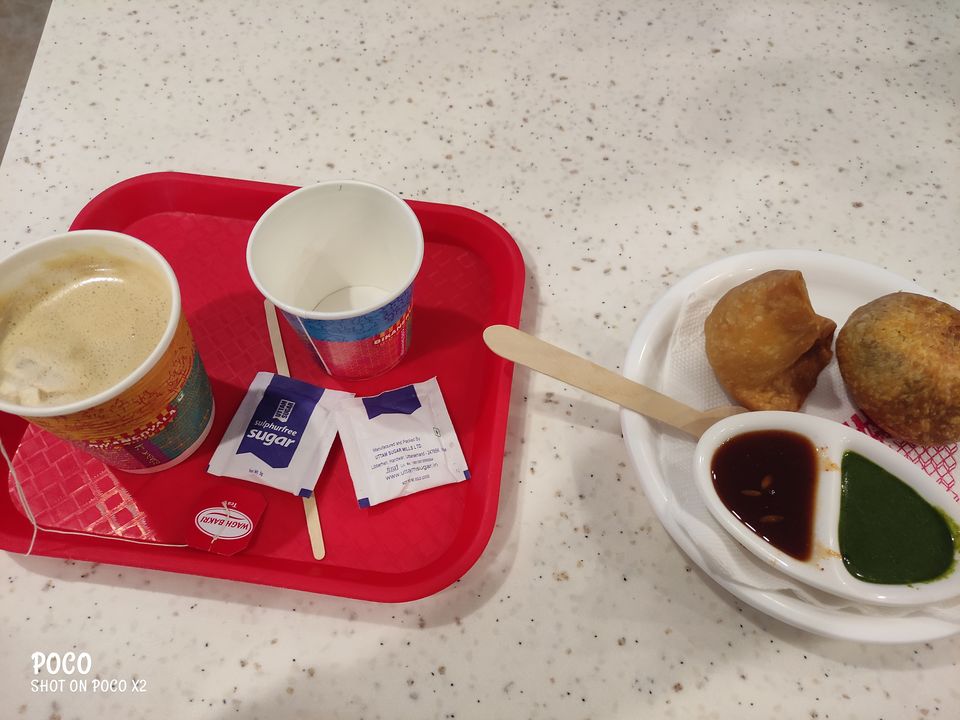 Bikaner doesnt have options at 7 am so we decided to do the breakfast at other place. We stopped at roadside dhaba where we had pakoda and tea at ramnagar area.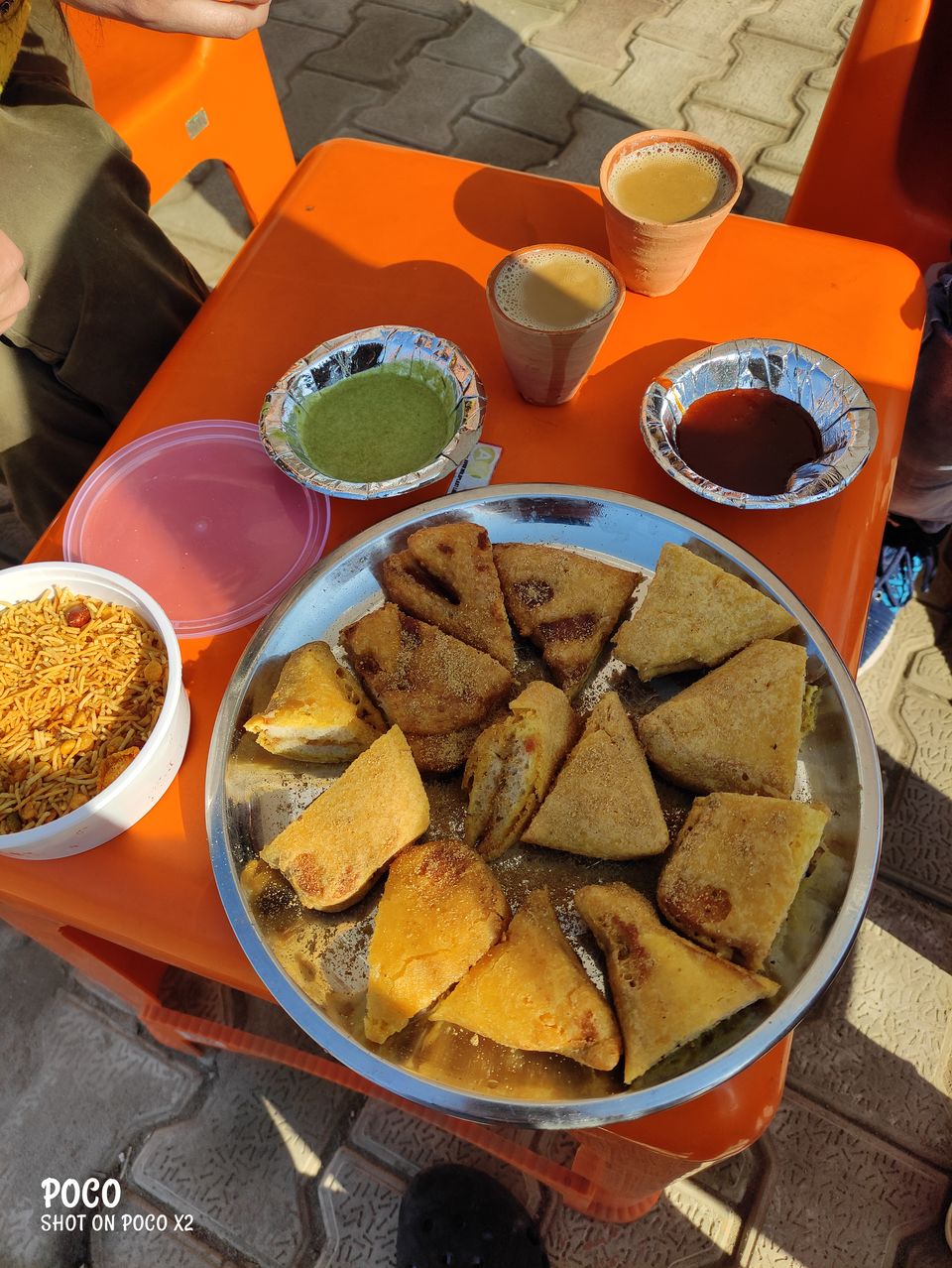 We reached nainital at 12:30 pm. We searched hotels for an hour and we booked Hotel Ahuja at 1000 for night stay. We parked our vehicle at 120 for 1 day at mall road parking.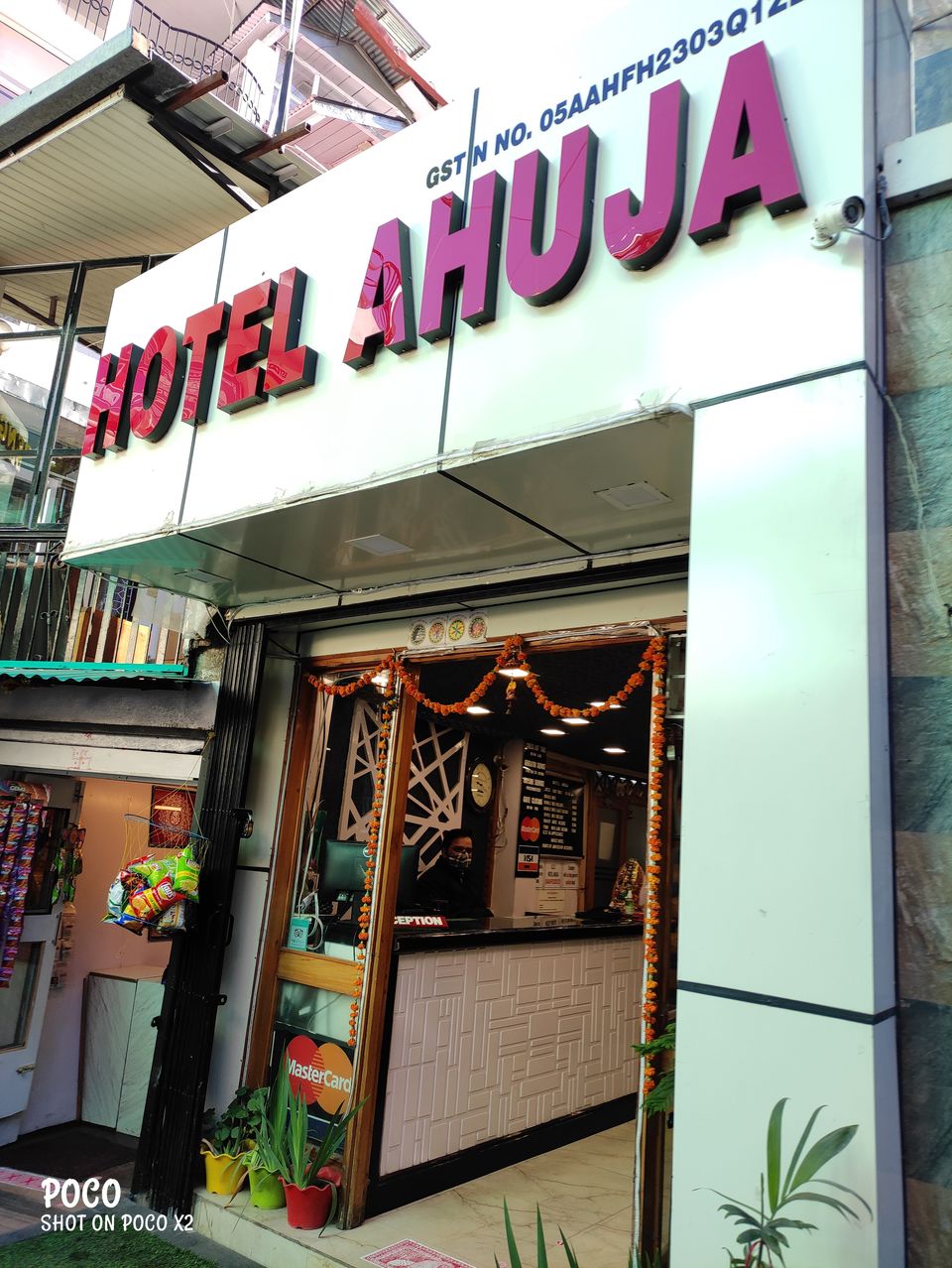 We visited Naina Devi Temple which gives positive vibes.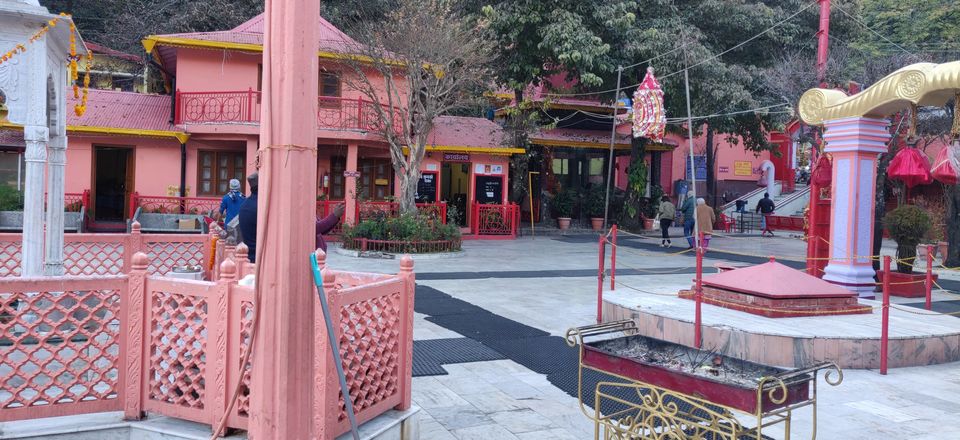 We had lunch outside this temple and the lunch was bad.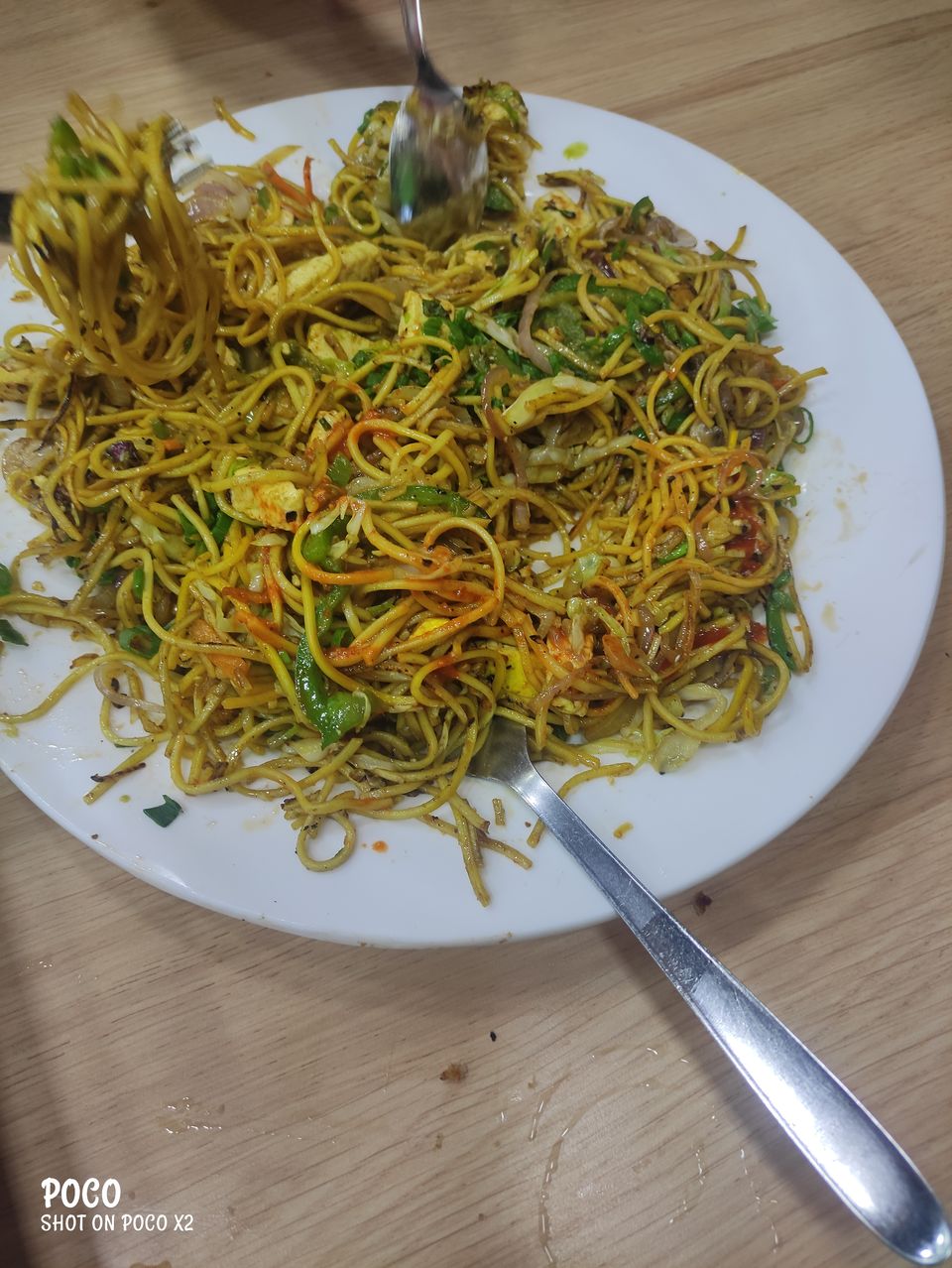 Ropeway was closed due to COVID. However boating was open in the Naini Lake.
One of the most beautiful lakes of the country, Nainital lakes is known for its exquisiteness. It is one of the four lakes of Kumaun Hills which includes the Sattal Lake, Bhimtal Lake and the Naukuchiyatal Lake besides the Nainital Lake. The famous lake finds its mentions in ancient scriptures and many poems by prominent writers. Naina Devi Temple is situated on this lake where it is believed that Sati's eye's fell to earth after her act of self-immolation.
The lake is surrounded by the green hills which give the town a mesmerizing landscape. Being a natural freshwater lake, all nature lovers find the lake a charming site to sit, relax and spend some quality time either by oneself or with their loved ones. Lately, environmentalists have cited worries regarding the health of this lake and preservation measures are gaining momentum to save this natural treasure.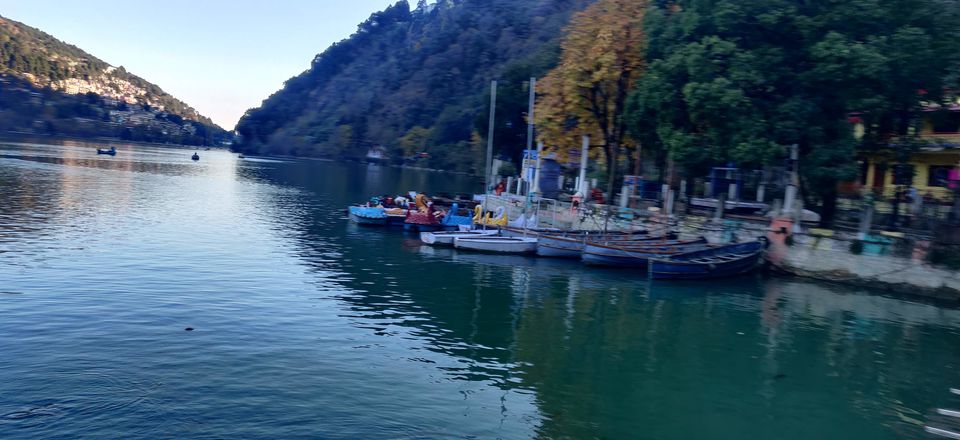 We roamed in the market area and mall road in the evening. After some rest at the hotel we had dinner at Giannis.
https://www.zoma.to/DDPodqm
After dinner we roamed at Mall road during evening.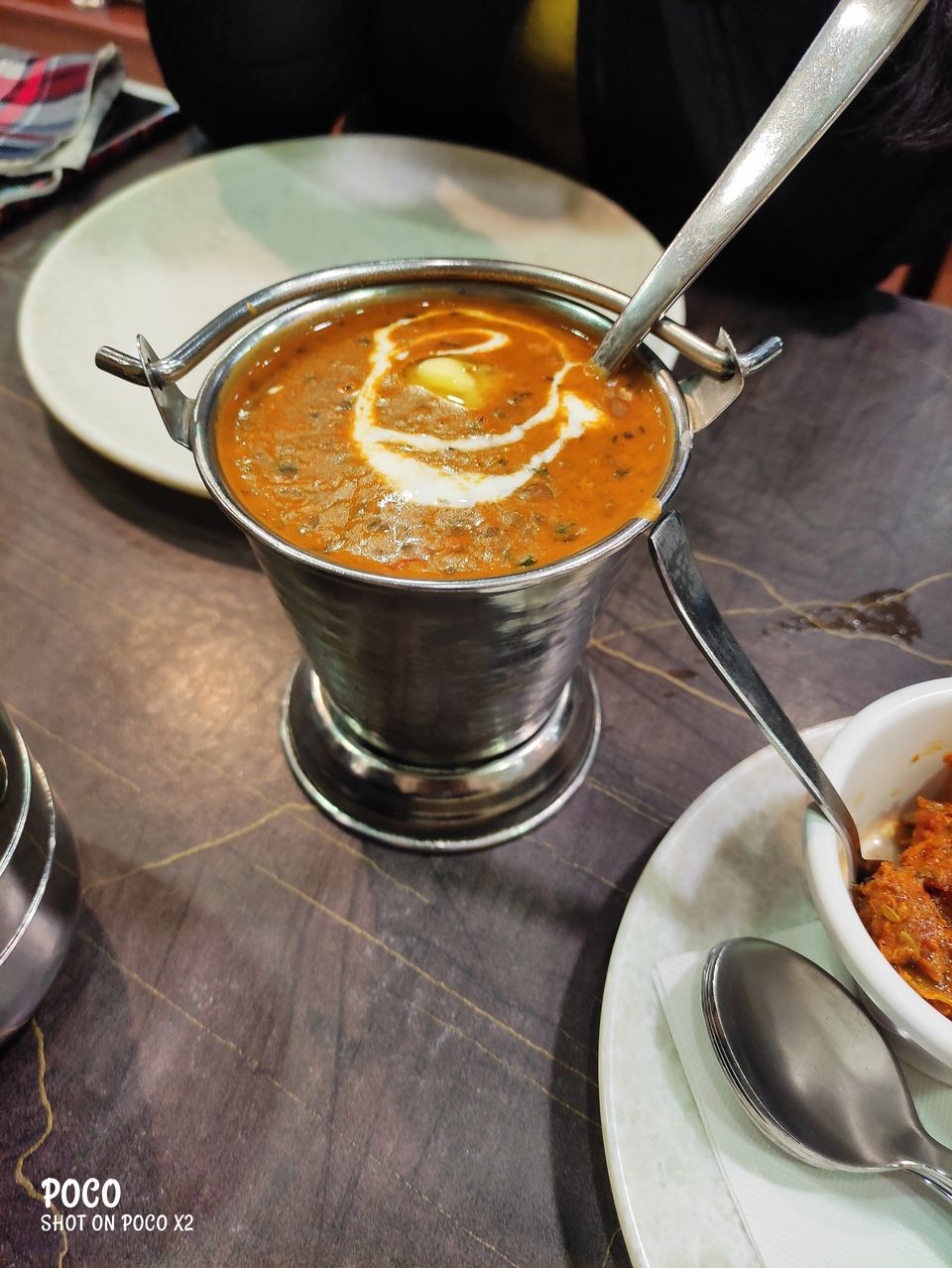 Mall Road has a number of hotels, travel agencies, banks, showrooms, department stores, shops, restaurants and cafes. You will find some of the best hotels and restaurants of Nainital located on the Mall Road.It is one of the busiest and crowded during the day time. Parking is prohibited and the road is closed for vehicles during the peak seasons so that the tourists can easily walk besides the lake on this famous road in Nainital.
With the cool wind blowing over the lake through the road, a night walk around the mall has its own particular appeal. It is a famous shopping center among tourists and provides a splendid view of the Nainital Lake. Some specialties which you can find here include unique candles in different shapes and sizes. Wooden artifacts and locally produced handloom products are also popular among the tourists.
Next morning we had breakfast at Purohit Restaurant which was a bad experience.
https://www.zoma.to/XBqPzaX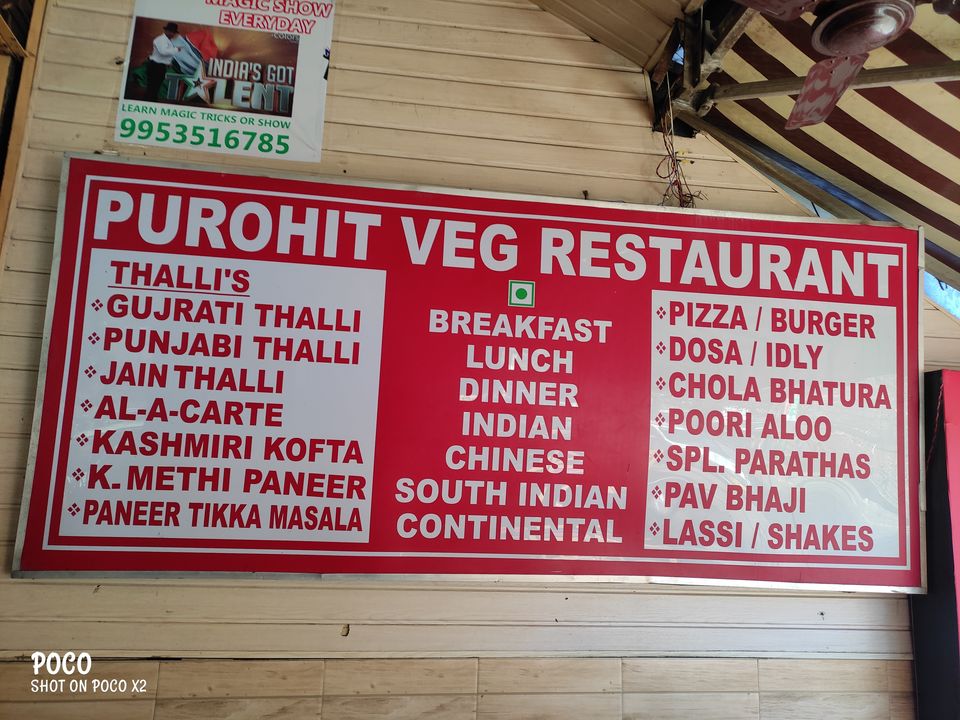 We booked zostel at 2000 per night. We reached this place at 1 pm which is 2 hrs away from nainital. The place has very beautiful location at very good cost.
Zostel Mukteshwar is a backpacking hostel in the Himalayan mountain range. Overlooking a vast expanse of hills in a secluded and peaceful area, it is a rejuvenating hub for travellers who love getting away to the mountains. With 2 common areas looking out at the scenic mountains, 2 terraces for hanging out,, Zostel offers the most eventful stay to travellers in Mukteshwar. The rooms here are clean and spacious, designed to embrace ample sunlight, with balconies tagging along to all of them. At the in-house café, you can enjoy the serene vibes as you munch on freshly prepared home comfort food.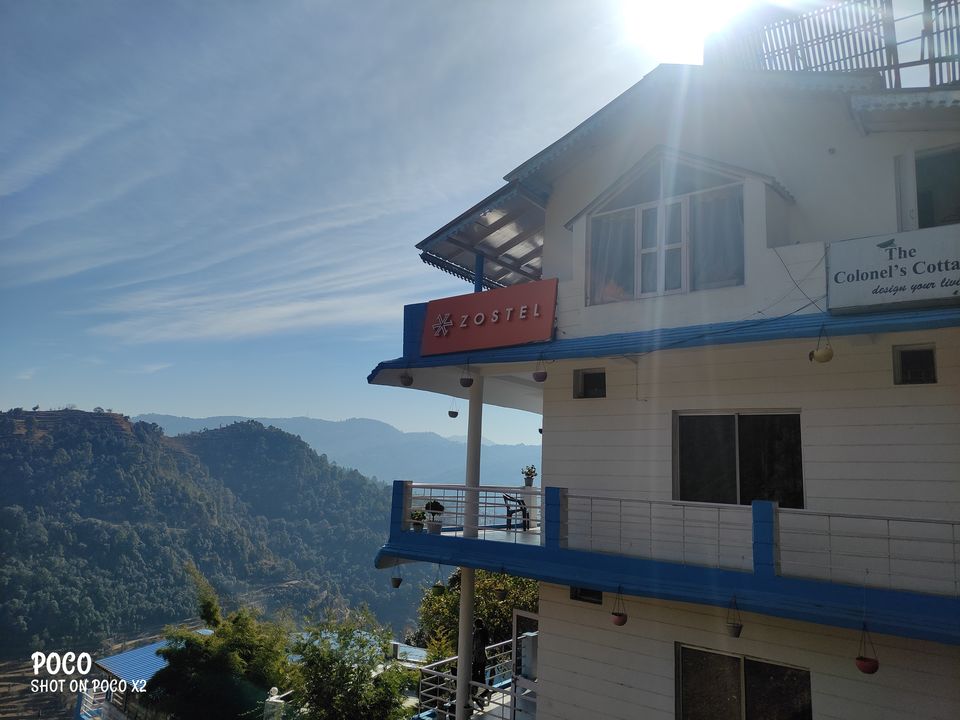 We reached this place at 2:30 pm. The place has entry charges of 20 and had a 2 km trek.
Bhalu Gaad Waterfalls is a newly discovered tourist place in Mukteshwar. Being a new place to visit in Mukteshwar, the falls are less touristy and hence cleaner than other falls around the state. It is a 60 ft high waterfall with an undiscovered source and takes a mixed shape of a horseshoe while plunging at the end. The waterfall is said to have a continuous flow of water throughout the year and therefore can be visited in any season.
The place is a beautiful sight and a paradise for bird lovers as well. Anyone who loves a hike and enjoys nature's beauty will find it enthralling to visit this place. At the bottom of the waterfall emerges a rainbow, therefore giving it the name Rainbow falls amongst the locals.
Location: The waterfall is at a distance of 10 km from the main town of Mukteshwar. One has to park their vehicle at Dhari, a place 2 km away from the waterfall. The 2 km trek is a scenic walk with ascents and descents throughout.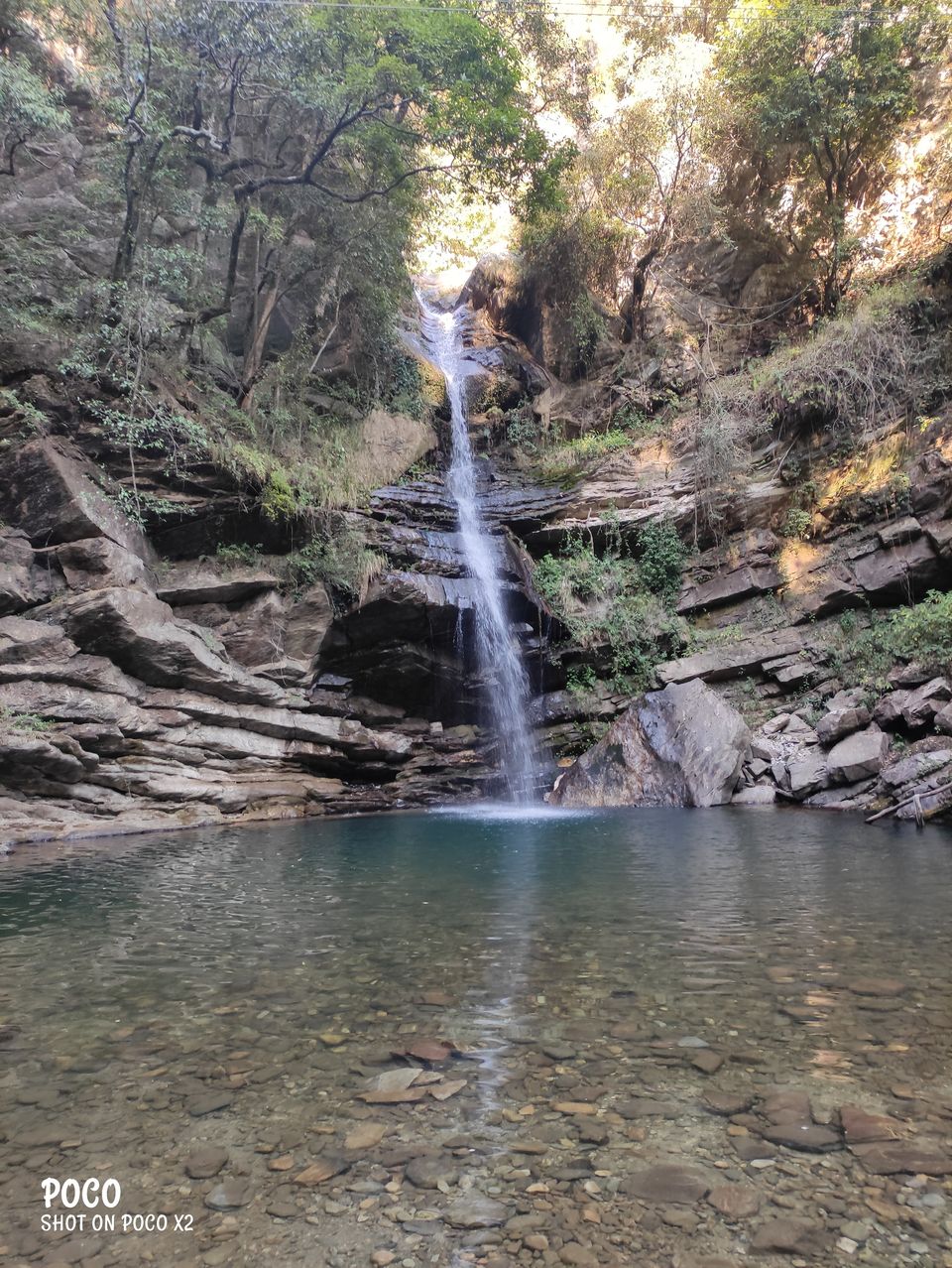 After this we visited Mukteshwar Dham Temple.
The town gets its name from this Lord Shiva Temple which his 5500 years old and, is one of the most ancient places to visit in Mukteshwar. The temple has an amazing landscape view and an even better tale about its history. It is said that the temple was built by the Pandavas during the 12 years of their exile life.
The temple top is reached by finishing a scenic and peaceful trek, with beautiful deodar and pine trees on the sides. Or you can also choose to climb 90 steps, whichever path suits you the best.
Location: The temple is 1.5 km from the main market and near to Chauli ki Jali, which is another one of the important tourist places in Mukteshwar.
Entry fees: The entry to the temple is free.
Timings: Gates are open for visitors from 6 a.m. in the morning to 8 p.m. after sunset.
View from top of the temple was amazing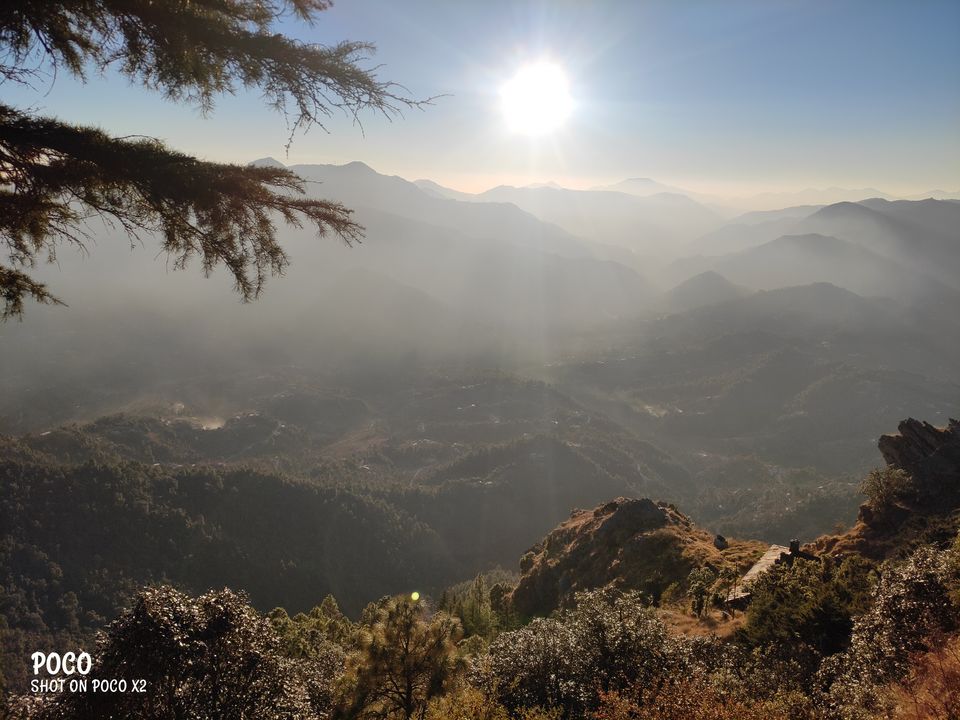 We had maggi and tea outside the temple for our lunch.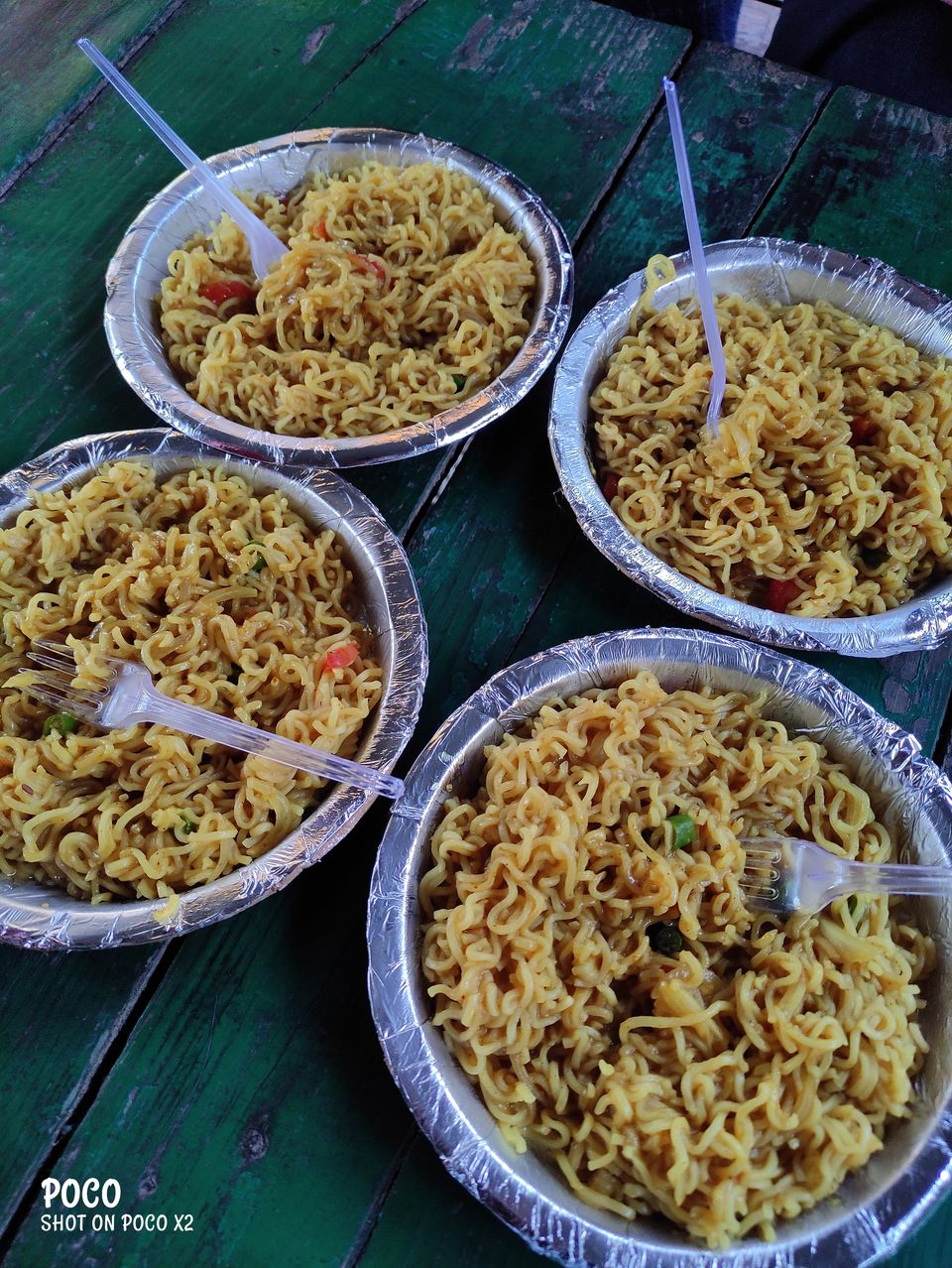 We reached back to zostel at 6 pm . We played indoor games at there activity area.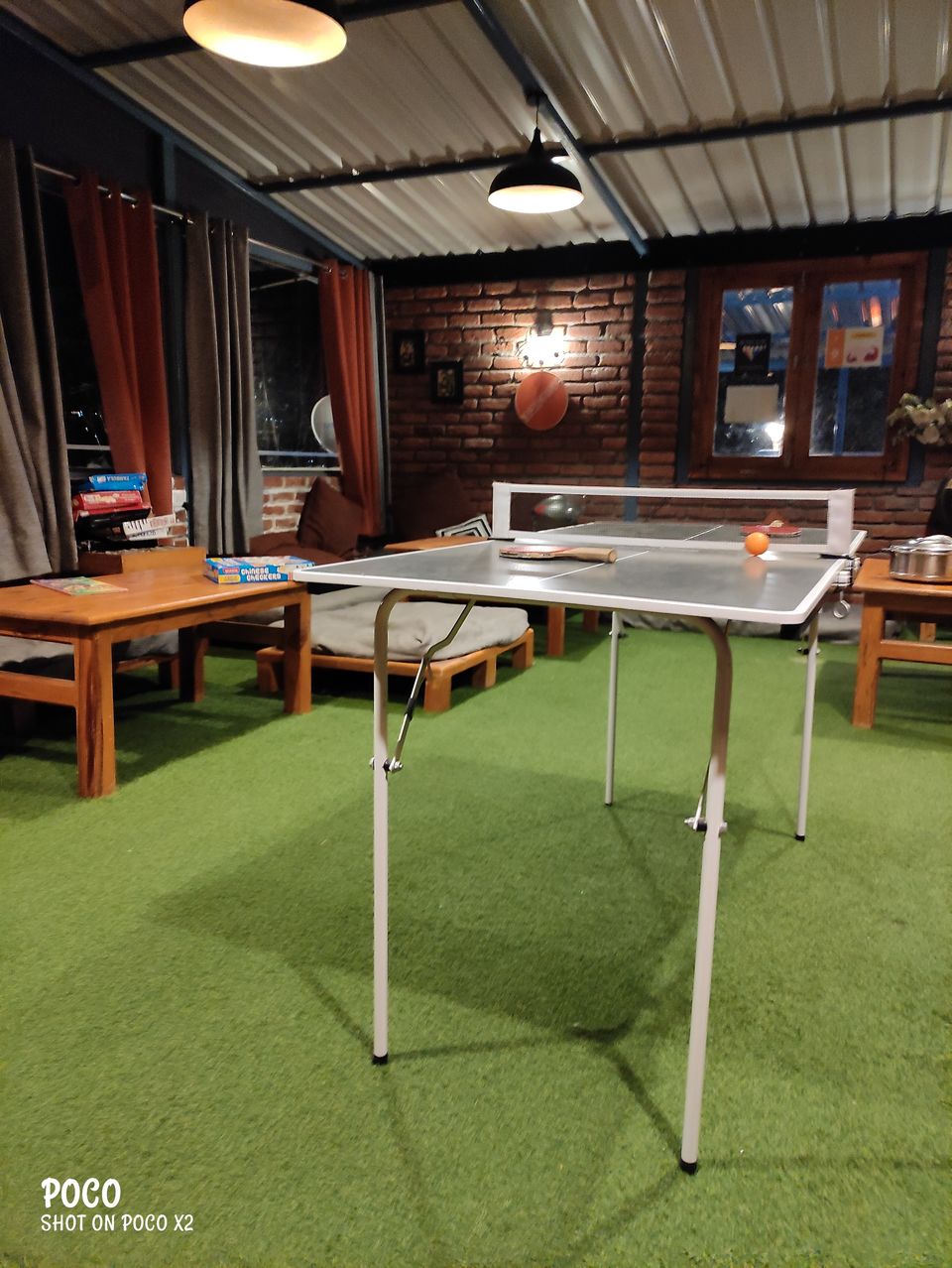 We had dinner at zostel which was not good.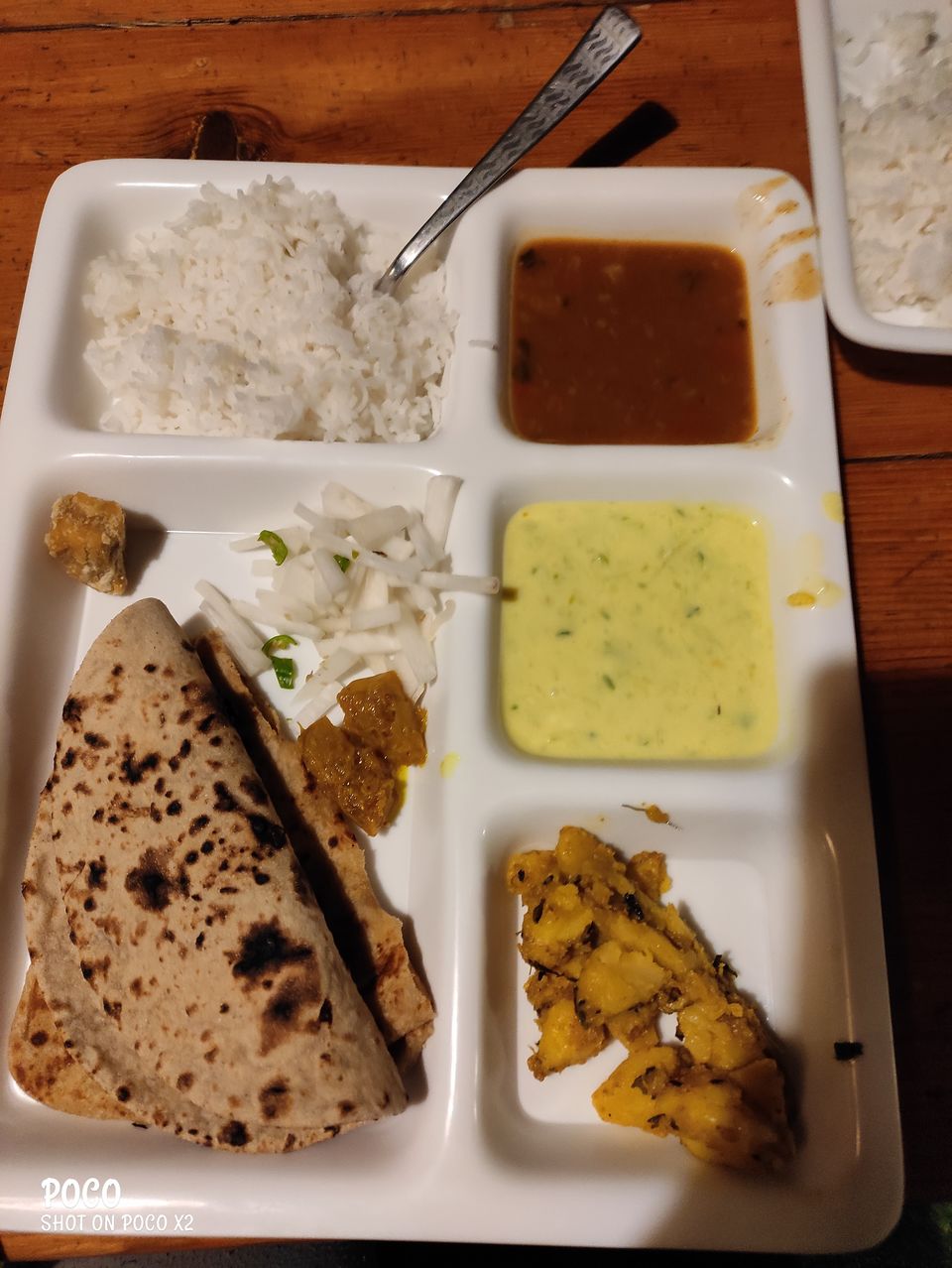 The morning sunrise view from zostel was amazing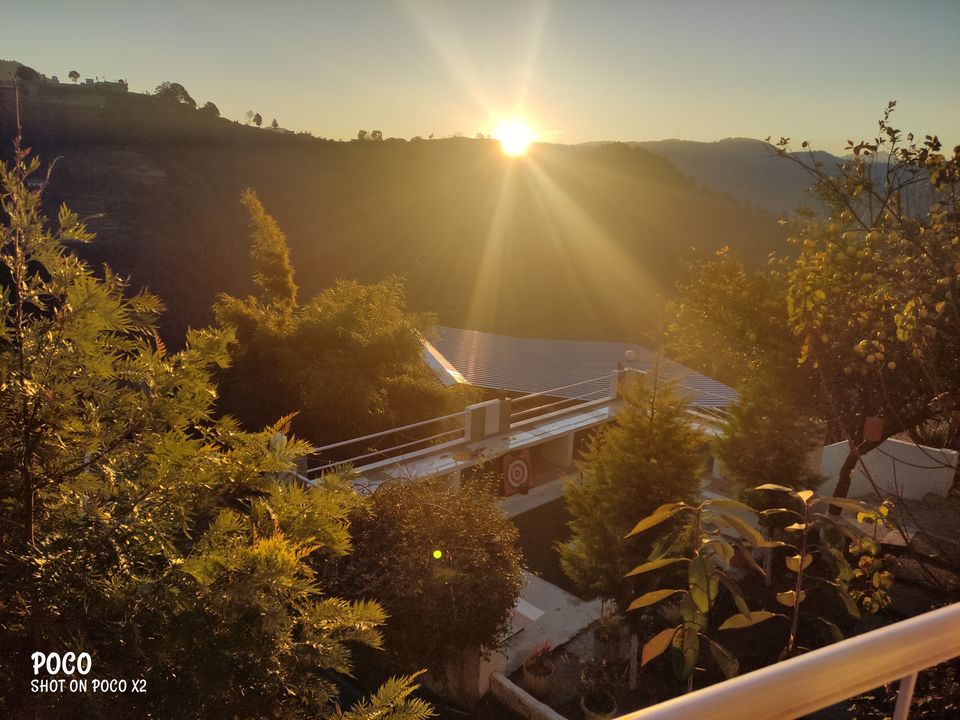 We had breakfast at zostel itself. We left the place at 1 pm for delhi.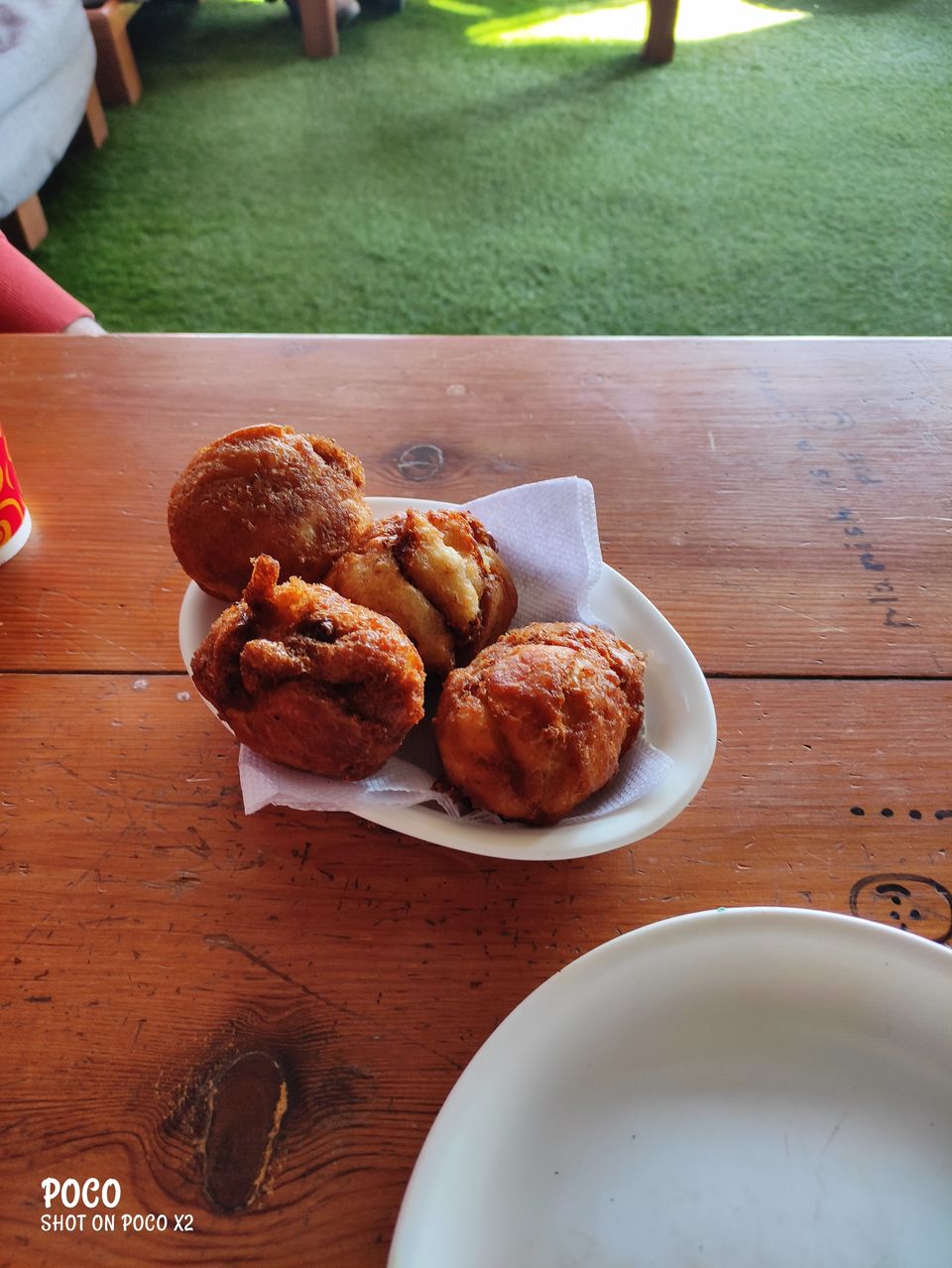 We reached Hanumangarhi at 3 pm.
Situated at an elevation of 1950 meters, Hanuman Garhi is one of the most important religious places to visit in Nainital. Around 3 kilometres from the centre of Nainital, the temple is dedicated to the Hindu Deity, Lord Hanuman, the God of strength and energy, who is often believed to be a reincarnation of Lord Shiva.
Constructed in 1950 by the extremely revered Neem Karoli Baba, the temple's centrepiece is a massive statue of Lord Hanuman with an image of Lord Rama in his chest cavity. As per Hindu mythology, Lord Hanuman was an ardent follower and the most trusted friend of Lord Rama, and he also helped Lord Rama to win over Ravana. The temple is especially busy on Tuesday and Saturday as these two days of the week are dedicated to Lord Hanuman.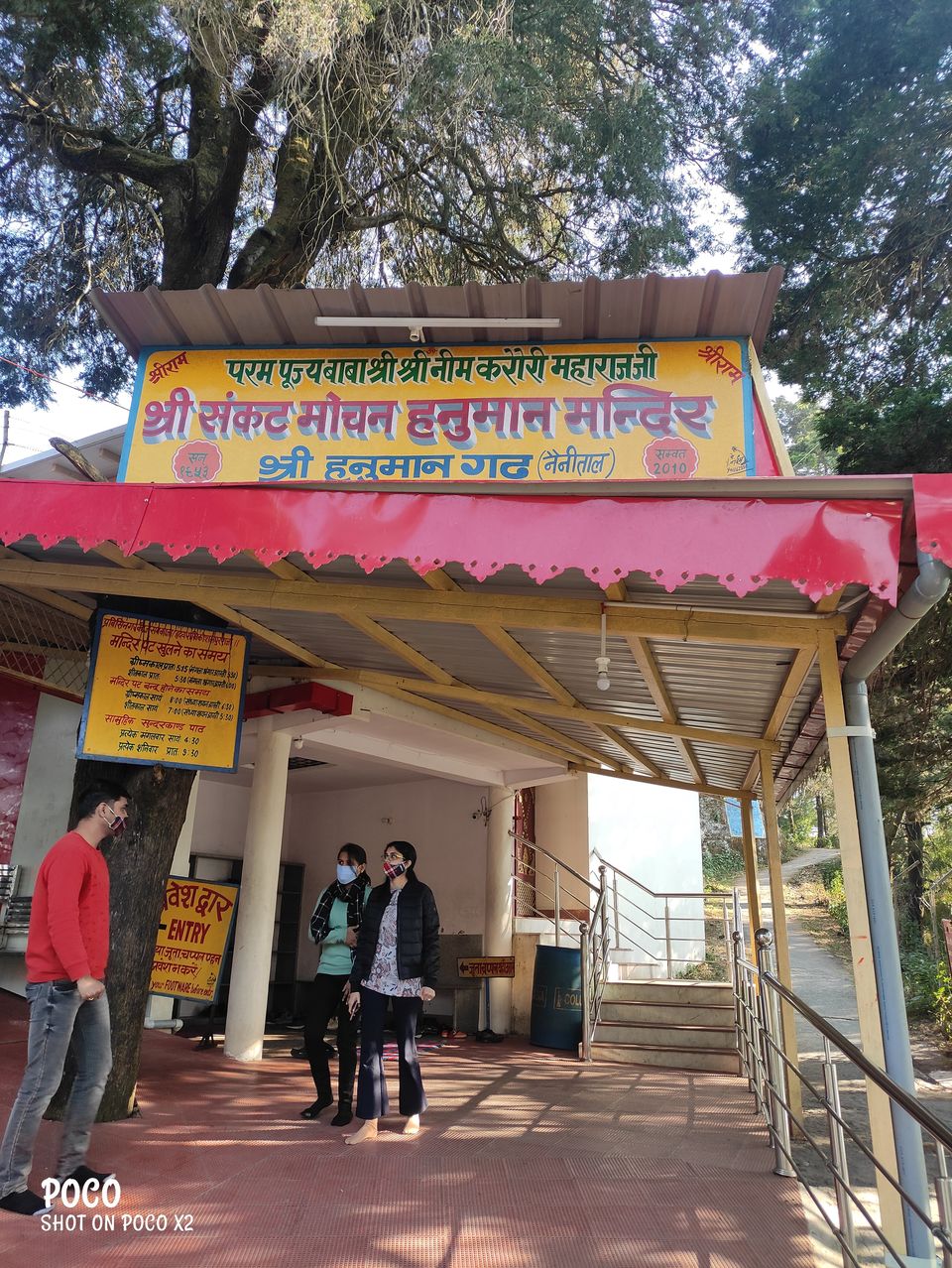 We had lunch at maggi point on or way to ramnagar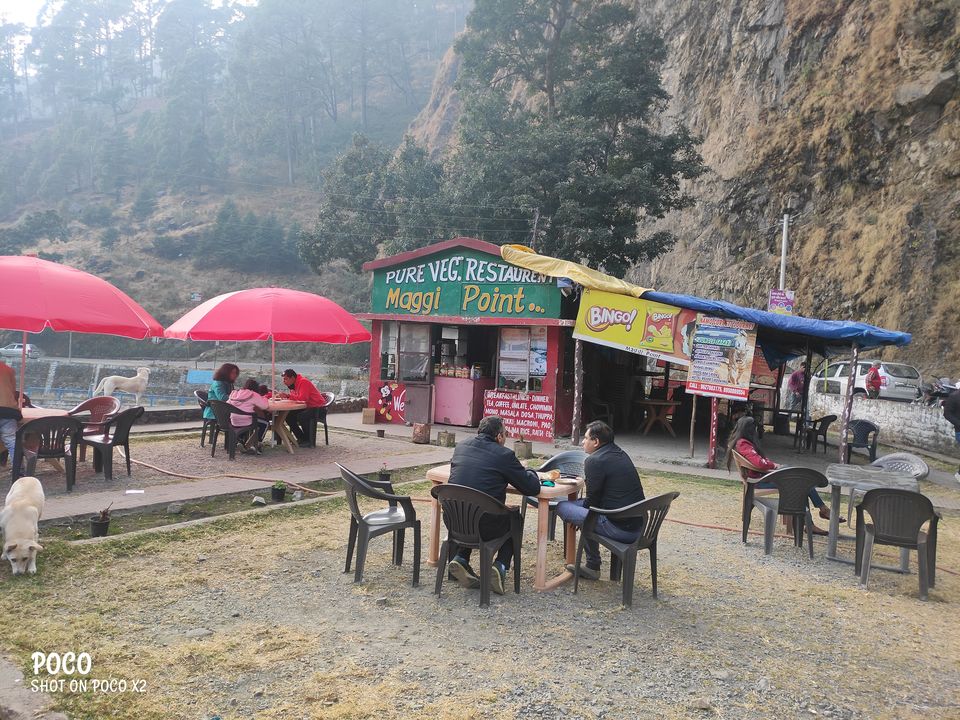 We left for delhi with memories.