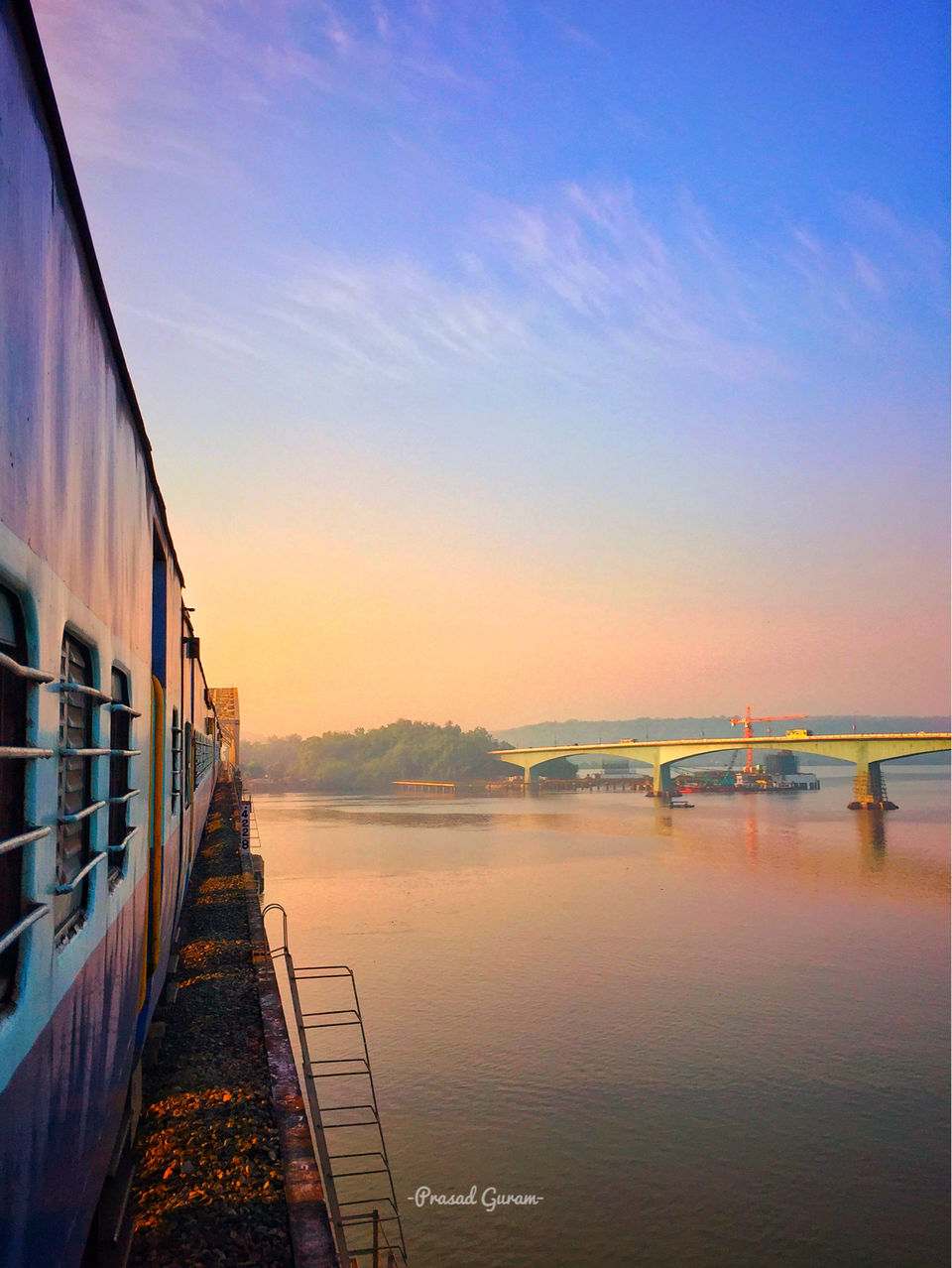 Train Tales...
My traveling plan starts with ticket booking. I've never traveled in airways so my all preference is to Railways. And when it comes to commute through western ghats I blindly come down in favour of Indian Railways. The route becomes incredibly scenic during and after monsoon. One can just take the window seat and complete the journey just by admiring the beauty around.
The route that connects Mumbai and Goa is one that gives an equally stunning experience running between the Sahyadri hills on one side and the Arabian sea on the other. Cruising through 92 tunnels and on 2000 bridges, this route gives you postcard-worthy moments every five seconds with endless stretches of water, paddy hues and villages under shades of coconut trees.
The best view can be experienced at golden hours during this journey. That's the most glamorous time to please your eyes. So just pack your bags, book the ticket, keep all your worries aside and go for this mesmerising jaunt. Trust me you will also have some unforgettable moments during this journey.