I unapologetically accept. I am a 'SoBo' person and I always will be. More often than not, the South Bombay clan is trolled for its larger than life uptight mode de vie (lifestyle) and is essentially considered to be the one that is far away from a true Mumbaikar.
That is NOT TRUE. And I will again, unapologetically affirm the famous saying, "Once you live in SoBo, you do not like it anywhere else!"
That is legit true and not just because South Bombay is awfully expensive and 'RICH' and sets you on a one way path of lavish living but majorly because it beholds the real essence of the yesteryear Bombay. A testament to this is one of the most famous areas of SoBo, Colaba.
I have lived in Colaba for quite a while and I can assure you one thing: To acquaint yourself with the essence of SoBo, you need to ditch the mundane and soak in Colaba's colonial vintage vibe which is utterly nostalgic but at the same time, fresh, fast, yet slow and serene.
Almost like a 21st century girl with an Elizabethan Era soul.
To peel a slice of the SoBo life, you need to get over with typical touristy things and walk around the dreamy lanes, pick legacy restaurants, interact with those who've been there for ages and drop down the glasses that can only see what everyone else sees.
So here's a simple but fabulous itinerary to explore South Bombay like never before in just one day:
First things first, say SOME OTHER TIME to Gateway of India, Museums or Gallery, churches and buildings, Girgaon Chowpatty, Haji Ali Dargah, Leopold Café, Khotachiwadi and Causeway shopping because that is what everyone does!
This time, seek experiences and not places.
THEN WHAT IS IT THAT YOU DO?
Start with a power-packed breakfast at Kyani & Co.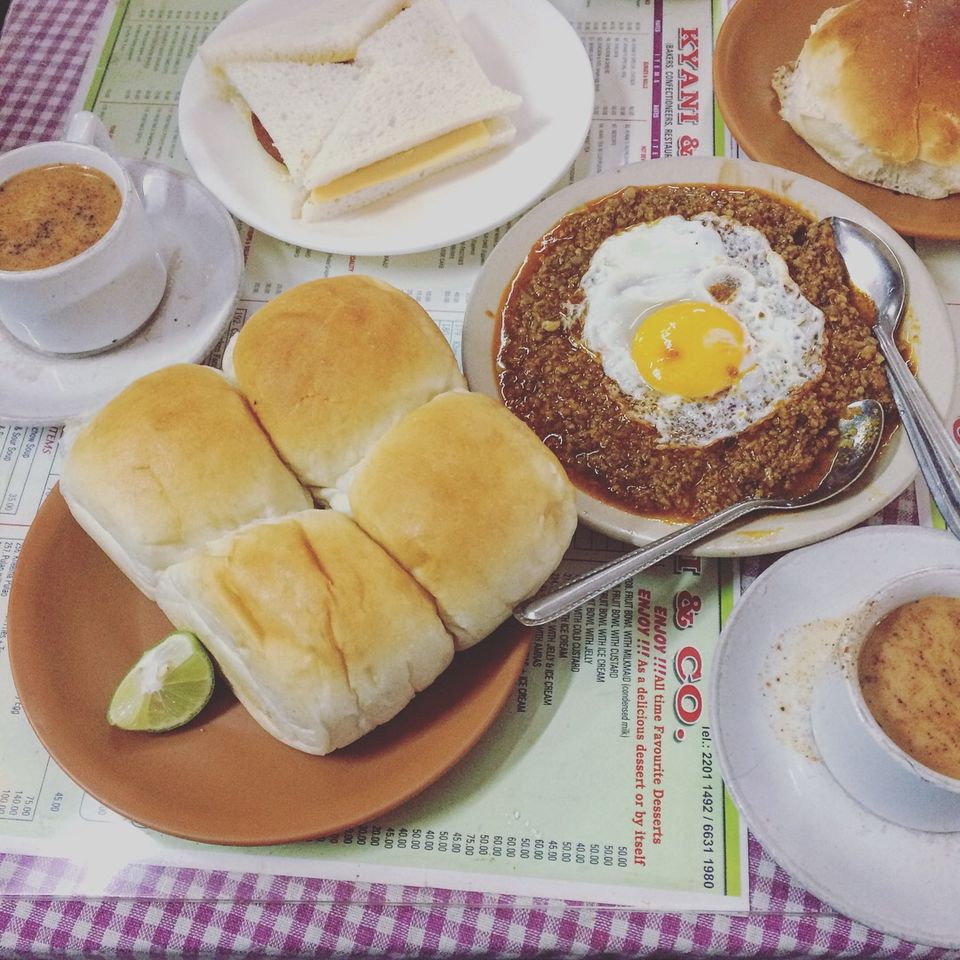 No place like a vintage place that has been ruling the hearts of South Mumbaikars since 1904. This culinary delight on Marine Lines is one of the oldest Irani cafés in Mumbai and serves delectable food to make your day. With its rustic chairs and colonial décor, it sends out classic vintage vibes. Order their Irani chai with bun maska, Parsi delicacy Akuri and Kheema Pav to sort your breakfast scenes under Rs 100!
Book a morning show at Metro Cinemas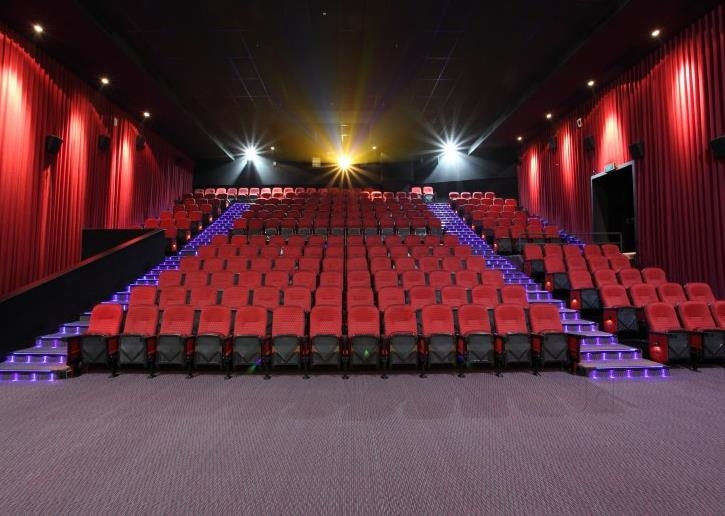 This time, spend not for the movie but for the experience! Just as you come out from Kyani, walk a few steps and enter this heritage theatre built in 1938 by the famous Metro-Goldwyn-Mayer (MGM) Hollywood studio. Holding the pride of hosting the very first Filmfare Awards in 1955, this theatre, its seating and décor takes you on a trip to nostalgia and fills your heart with abundant joy! Bollywood's most famous red carpet theatre, Metro Cinemas is now a multiplex equipped with all the latest facilities but it still retains the original art deco interiors which is exactly why you should go there.
Dive in words and words and words
Next on the list, visit one of my favourite book stores, Kitab Khana to delve in books and brush through an exclusive collection of literary classics. Every book lover's delight, this place in Fort, has a vast collection of books spanning across several languages and genres. You can either buy or sit there and read your pick in silence and peace. They also have an in-house coffee shop where you can choose to spend the whole day if all you wish to do is caffeinate and read.
Crave your lunch hunger at Britannia and Co.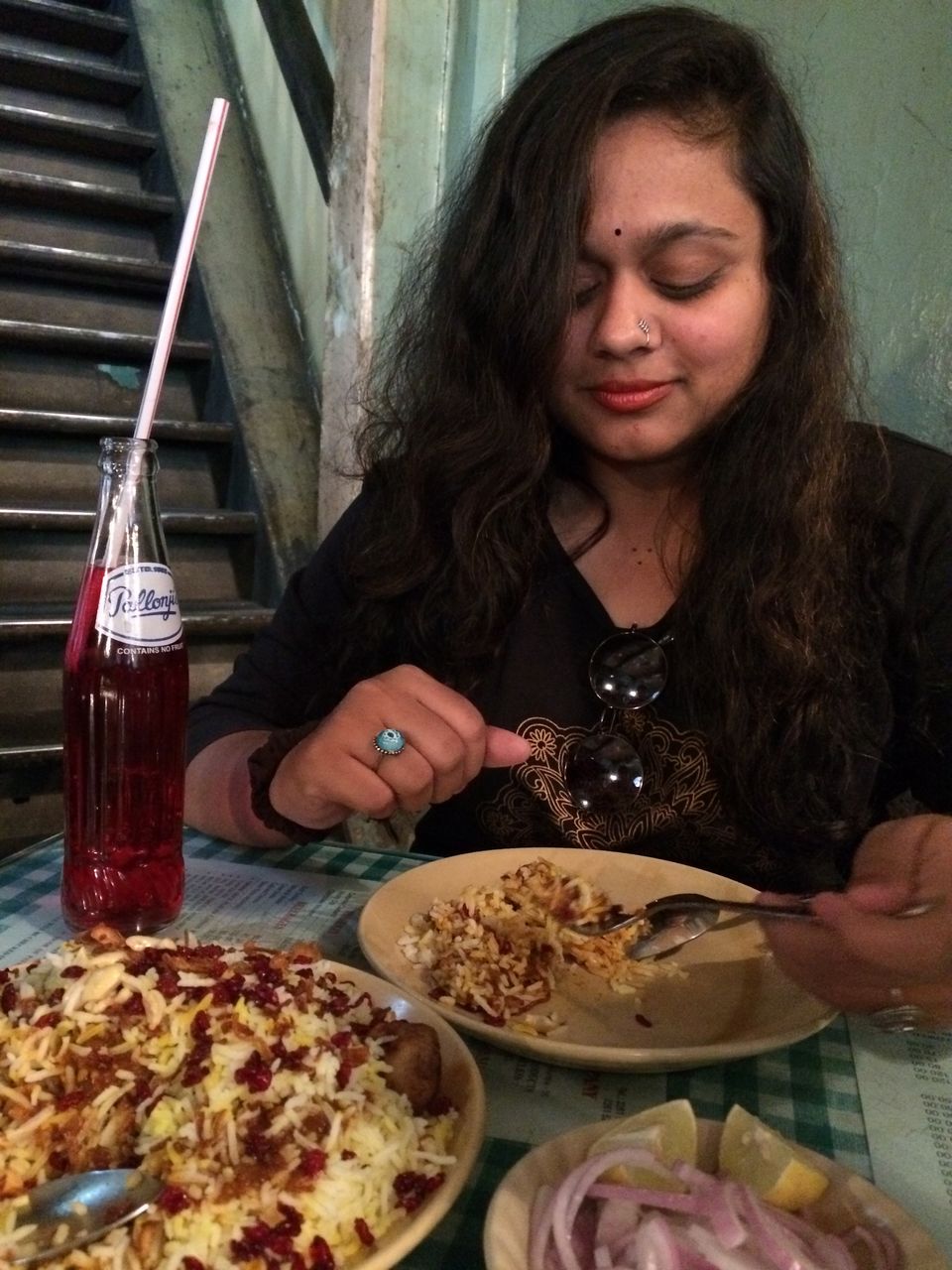 When and if you are done with reading, head straight to this another amazing vintage Parsi restaurant in Ballard Estate, Britannia and Co. With its simple colonial décor and strong English vibes, this place and its owner, the jolly 96-year-old Boman Kohinoor, completely manage to impress you. Without looking at the menu card, just order their classic Chicken Berry Pulao, a Parsi delicacy and Pallonji's Raspberry drink. And if after this appetizing meal, you get a chance to talk to Mr Kohinoor, do not miss it! You sure will come out with a wide smile.
Time for some Chor Bazaari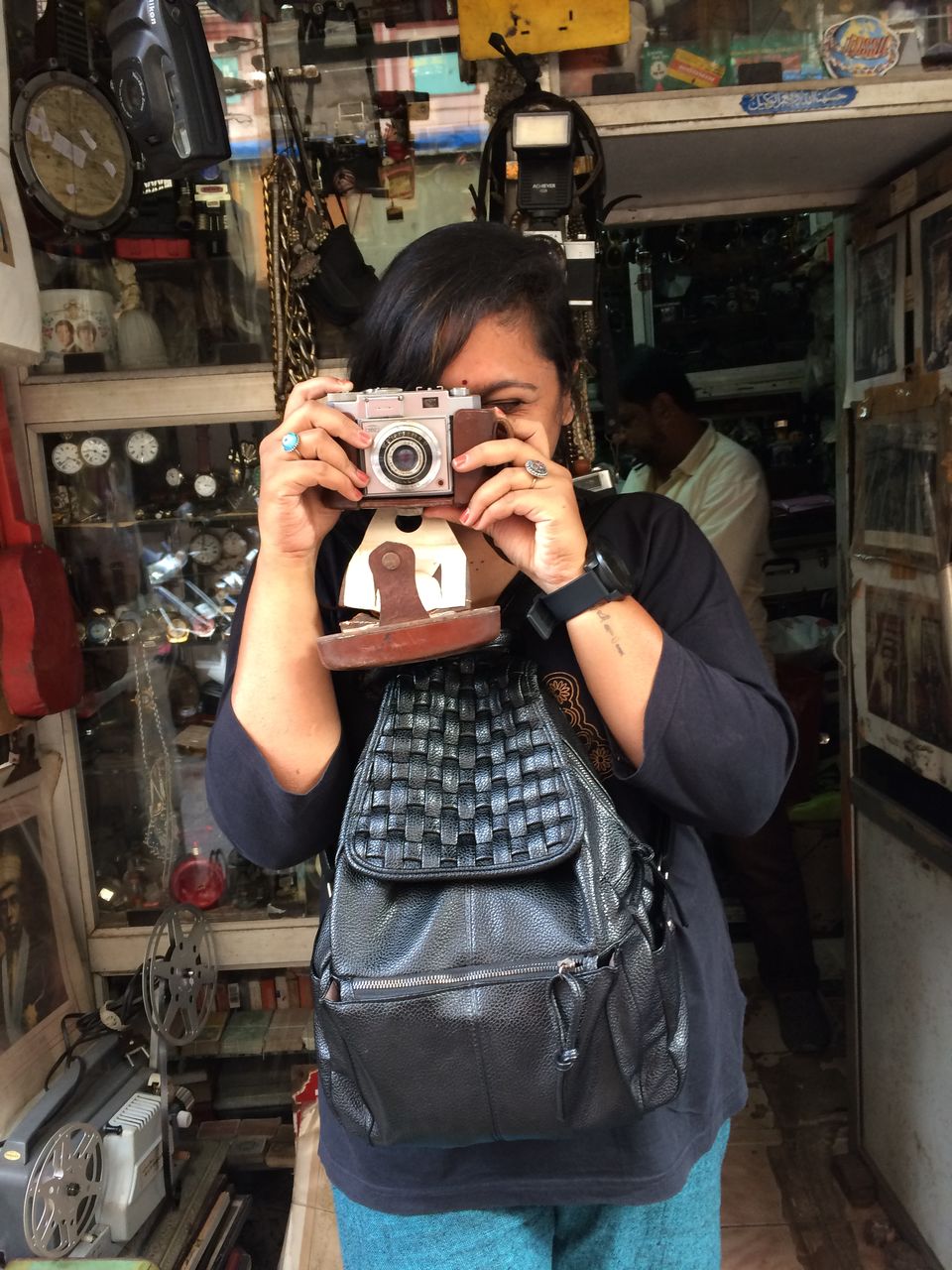 Next stop for you, if you are like me, an old soul with deep inclination towards everything old world, Chor Bazaar is for you. Take a taxi and visit this paradise of everything vintage and old right from typewriters to polaroid, old fuel cigarette lighters to lights, compasses and scrap. Walk around its small crowded lanes with tons of shops selling crazy stuff and pick what you wish to own.
Pro tips: Keep your valuables safe and be alert all the time. After all, it is CHOR bazaar. And bargain as much as you can. I bought a vintage working typewriter at less than a 1000 bucks!
Roam around the streets of Colaba
Spend your evening simply walking around the dreamy streets of Colaba and Kala Ghoda, admiring the antique and rustic structures, observing every little thing around and sinking in in the colonial vibe. And then if your legs hurt, stop at this amazing Café Basilico near Causeway and try their Black Bean burger which is actually black in colour. A tad bit expensive but worth it!
Go for cheap drinks and good food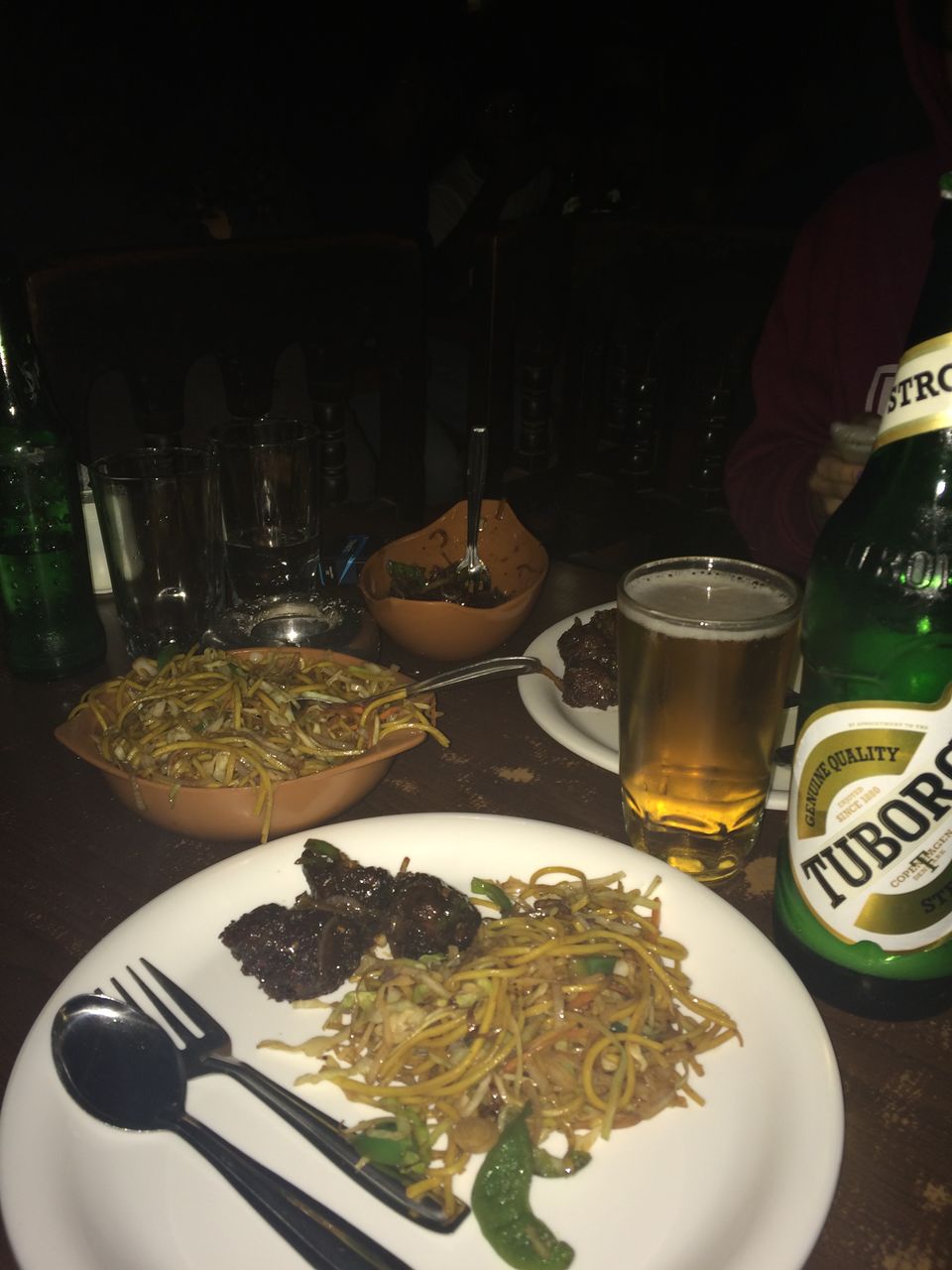 Despite the fact that Leopold Café and Café Mondegar are best places to chill and drink in Colaba, they are expensive and too crowded. So keep those for a one time experience and go straight to this old, shady but safe bar Gokul. It is the perfect place to linger around and laugh over cheap drinks with your buddies as also relish great food. It can become your go-to place without a doubt. It is mine!
Call it a night at Marine Drive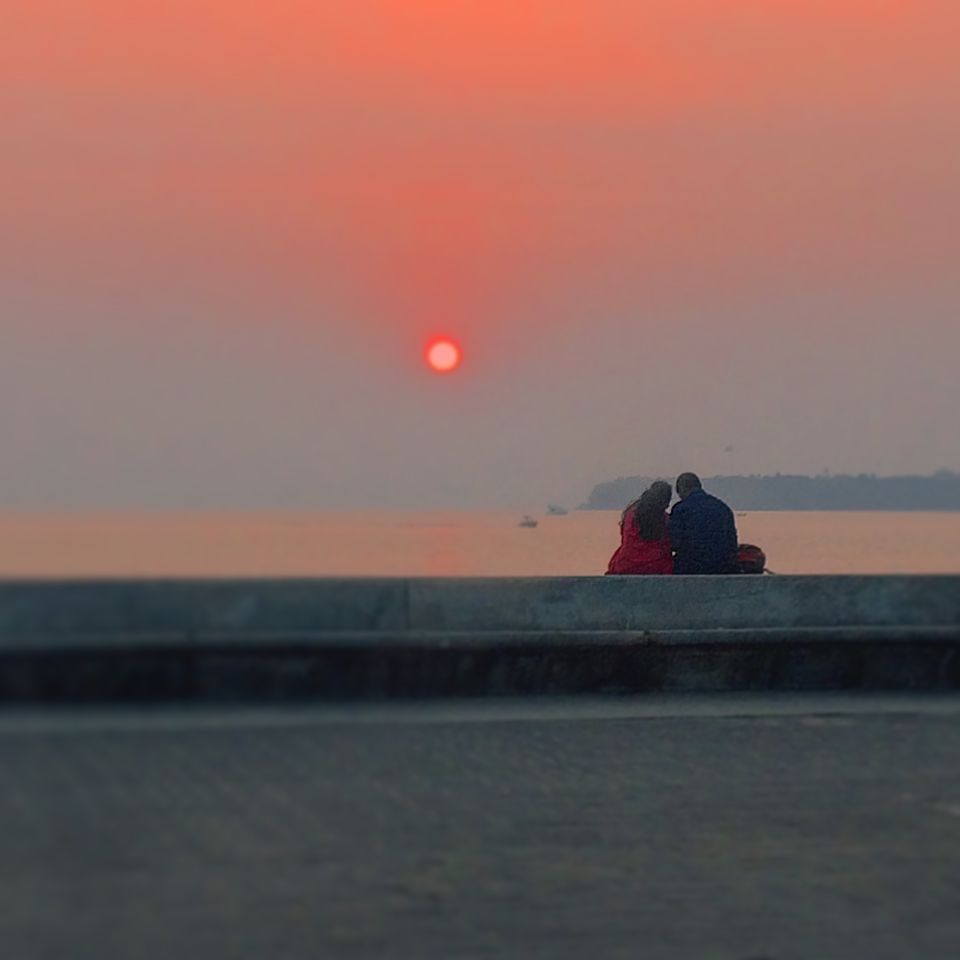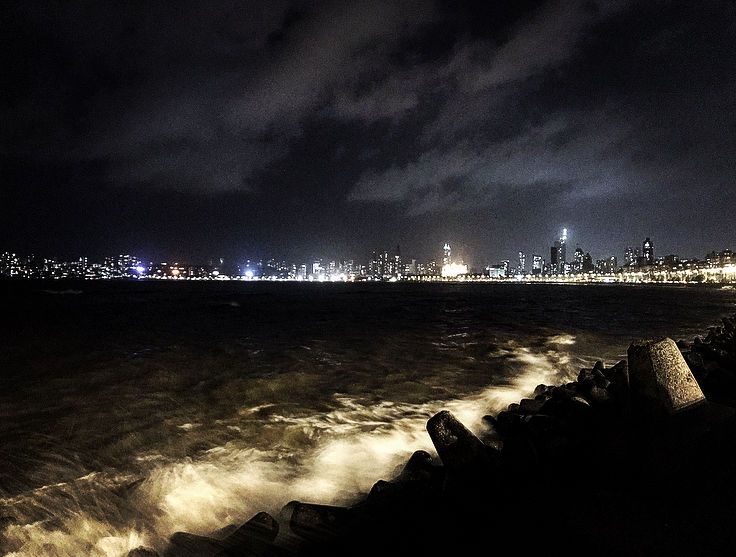 Marine Drive is an exception to the 'everyone does it' list because even if you've been here a 100 times, you'll feel equally elated and at peace even the 101th time. Reach there late night, post 11 or right when the sun is setting and just sit and watch the beautiful Mumbai skyline whilst listening to the waves and breathing the purest air you ever could. It is one place where external commotion soothes and silences your internal voices and where you are among a thousand people, yet all by your own! Meek yet strong and every time you get up to leave, you leave as a better and a happier person.
So when are you planning this trip? Make it soon please.