Mumbai's fond minority community has had a deep social, cultural, and gastronomical impact on the city. Ananya Bahl buys a ticket to a Parsi life and makes wonderful discoveries.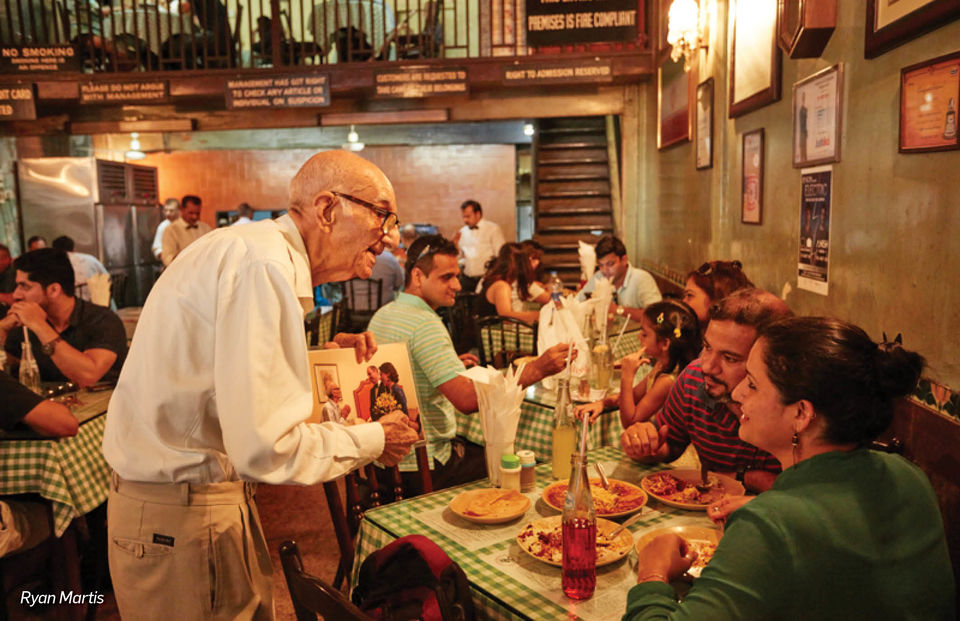 Nice To Know
Forerunners in many fields, it's no wonder that Regal Cinema, the country's first air-conditioned theatre—a feat recorded in the Limca Book of Records—was built in Mumbai by Framji Sidhwa, a prominent member of the Parsi community. The institution attracts movie-goers even today and stands tall at the junction of the Gateway of India and Colaba Causeway.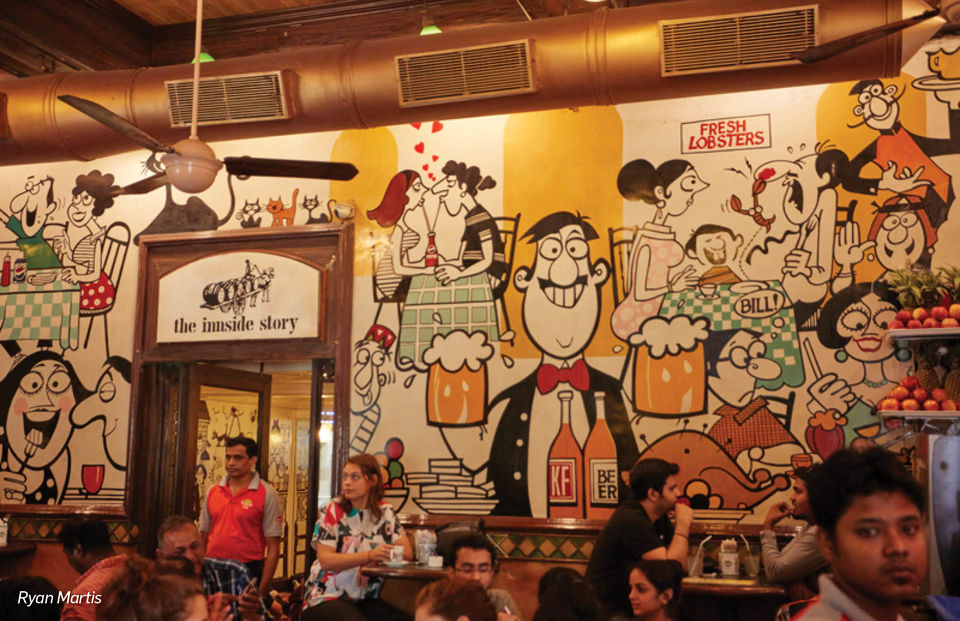 An American journalist once asked me for my berry pulav recipe. I told her, 'First, you give me the recipe of your Coca-Cola.' When she said it wasn't possible, I too, said it isn't possible," quipped Britannia & Co's Mr Boman Kohinoor, as he peered at me through his thick-rimmed glasses. Even at 94, there's a sharpness in his gaze as he pours over—and proudly flaunts—news clippings about his iconic restaurant. His attentiveness towards every customer, amusing conversations, and blessings for the young guests reveal a joie de vivre that is innate in every Parsi.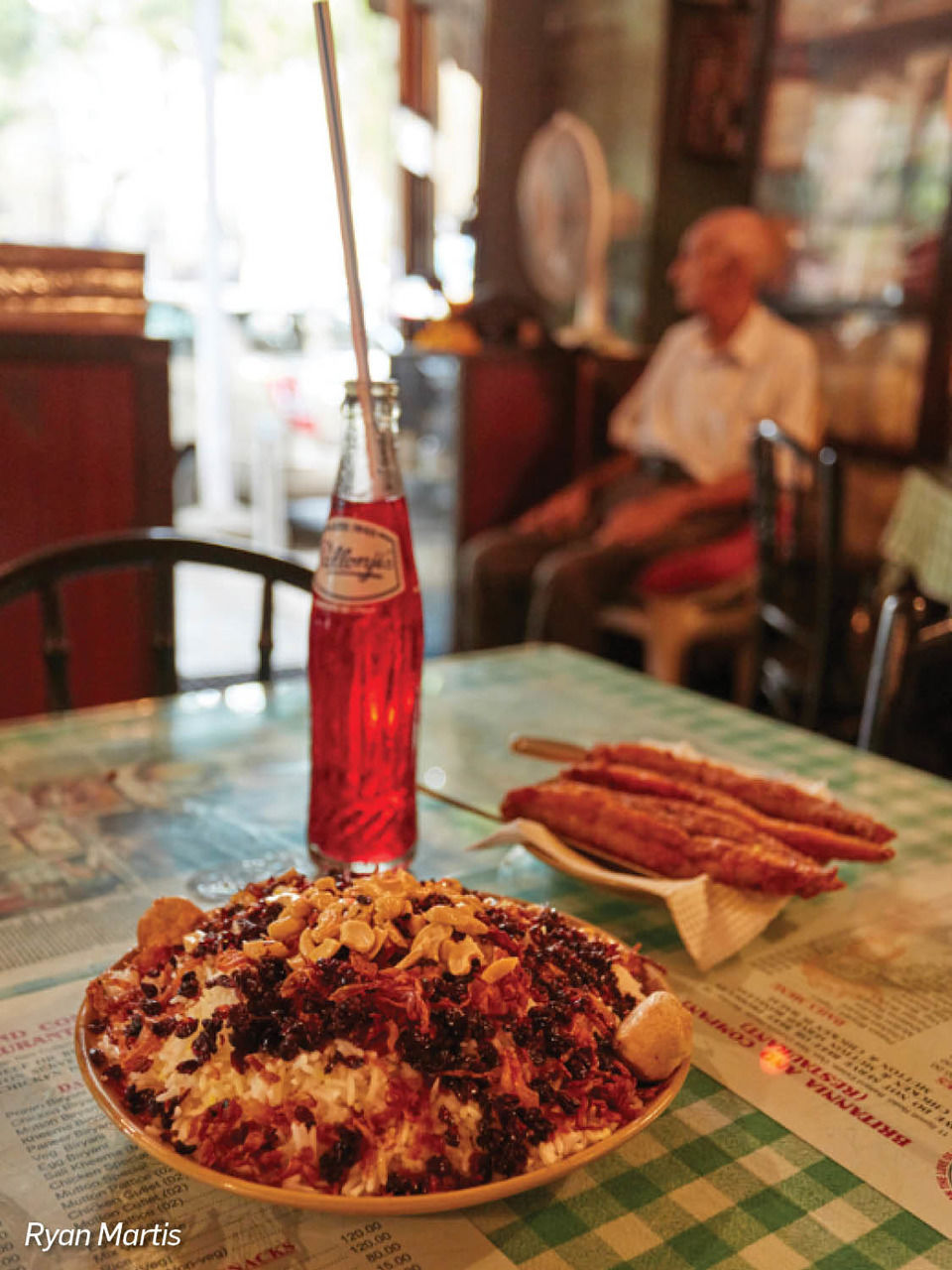 The Qes.s. a-ye Sanjān recounts the Persian invasion of India between the 8th and 10th centuries. Then as late as the 1750s, the community began to migrate from small towns and village in Gujarat to Mumbai for work, establishing walled residential complexes or baugs. The largest complex and the only one sans any physical fencing, is the Dadar Parsi Colony. Charming threestorey buildings resembling villas line its streets, interspersed with five lush gardens built by Mancherji E Joshi, the colony's founder. This area, called 'Five Gardens', is an oasis offering respite in an otherwise bustling Dadar. Another is Colaba's Cusrow Baug, a posh Parsi residential complex where the architecture is unique in its white-washed block apartment buildings alongside a sprawling football fi eld, a community centre, and an ornate agiary. On a balmy Sunday, a stroll in the baug unfolds delightful scenes of bawa-style bonhomie with middle-aged couples bonding over chilled beer amidst Gujarati chatter, boys roughing it out with a game of football, and devotees walking piously in and out of the agiary.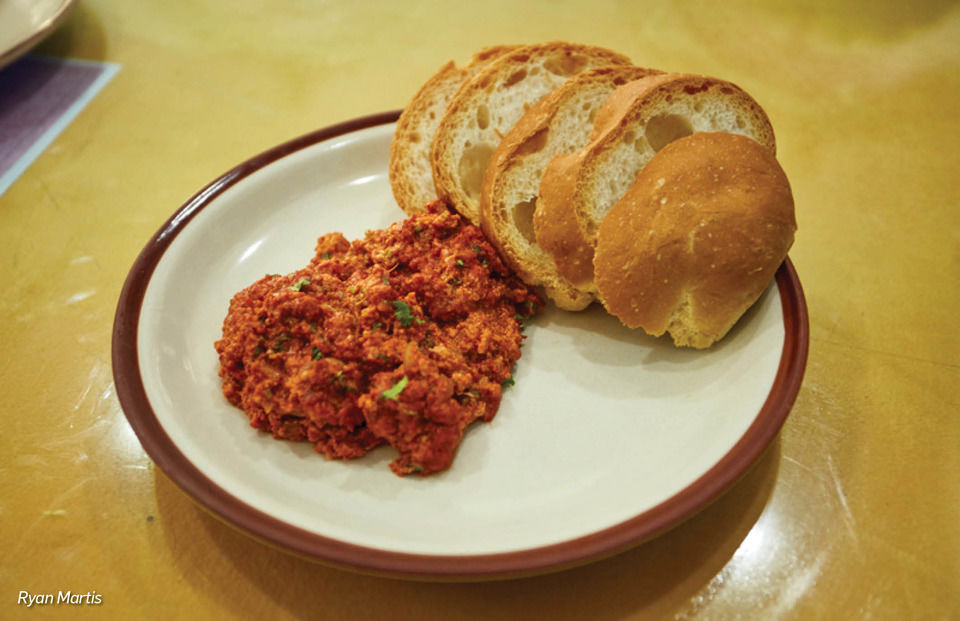 Delectable food, a relaxed vibe, and an old world charm help Mumbai's Irani cafes hold their own, despite growing competition from fast food chains. Britannia and Co is famous for its chicken berry pulav and bombil fry, Café Military in Fort for its sali boti and caramel custard; Jimmy Boy for keema pav and saas ni machchi; and Kyani & Co at tea time for bun maska, akuri, and Irani chai. Raspberry soda—unique to these establishments—is a must-try. If you do get lucky to be invited to a Parsi wedding, expect a lavish sit-down wedding feast, lagan-nubhonu, that includes multiple courses served on a banana leaf; dhansak, chicken farcha, patra ni machchi, and lagan-nu-custard among others. Colaba Causeway introduces gourmands to a different side of Parsi hospitality. Café Mondegar, known for the Mario Miranda cartoons on its walls and Café Leopold, a chic Iranian café, are institutions in themselves, serving contemporary bar food to be washed down with towers of draught beer. Down the road is Café Churchill known for its lasagnes, steak, and sublime Kahlua torte. All three attract hordes of Mumbaikars, expats, and foreign tourists.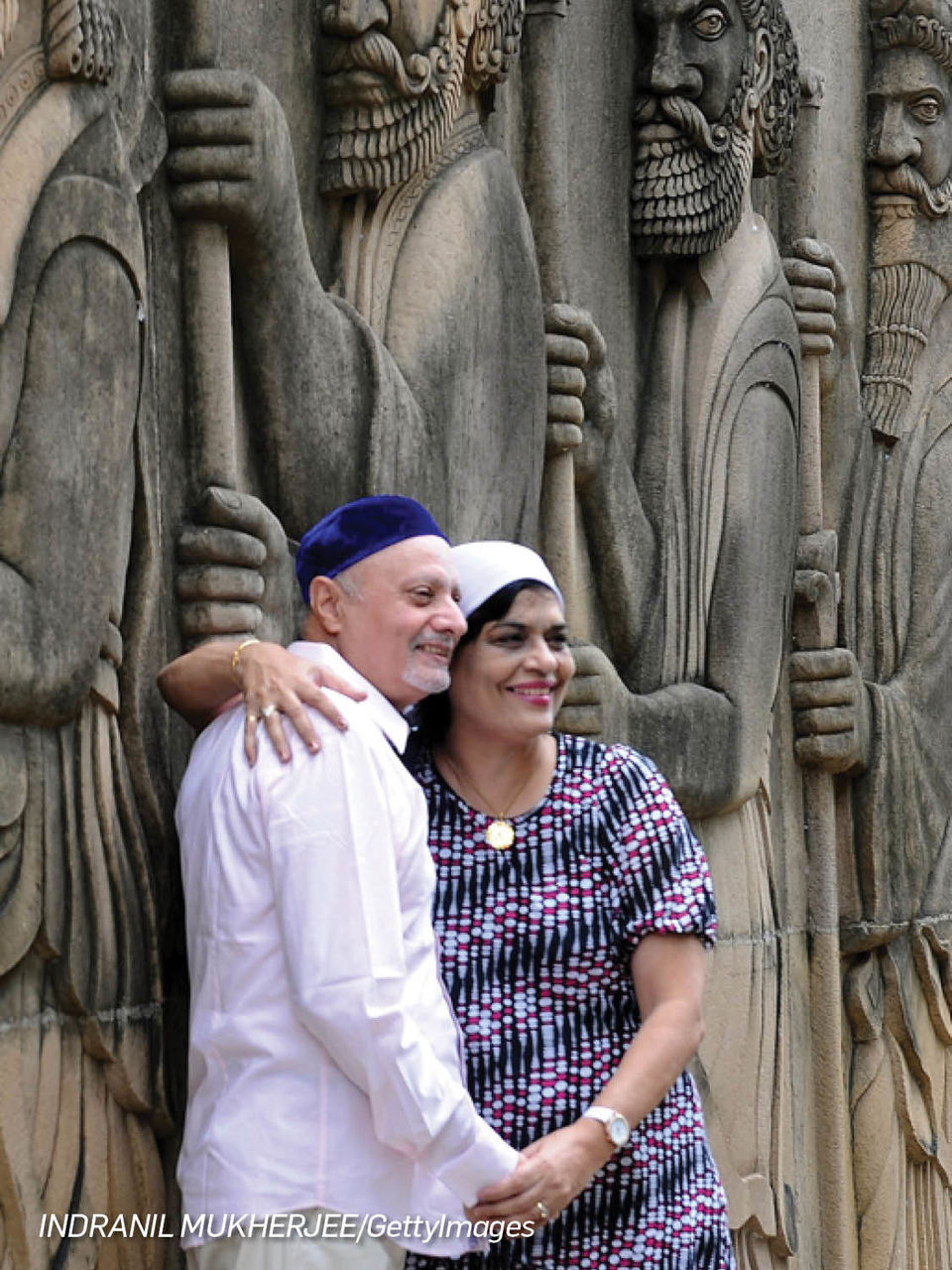 A Play On Pateti
Pateti is the day before Navroz, the Parsi New Year, that usually falls in August. On this day, members of the community flock to the National Centre for the Performing Arts to watch Gujarati plays that focus on Parsi culture. Other venues include YB Chavan Auditorium, Birla Matoshree, Sophia Auditorium, and Rangsharda.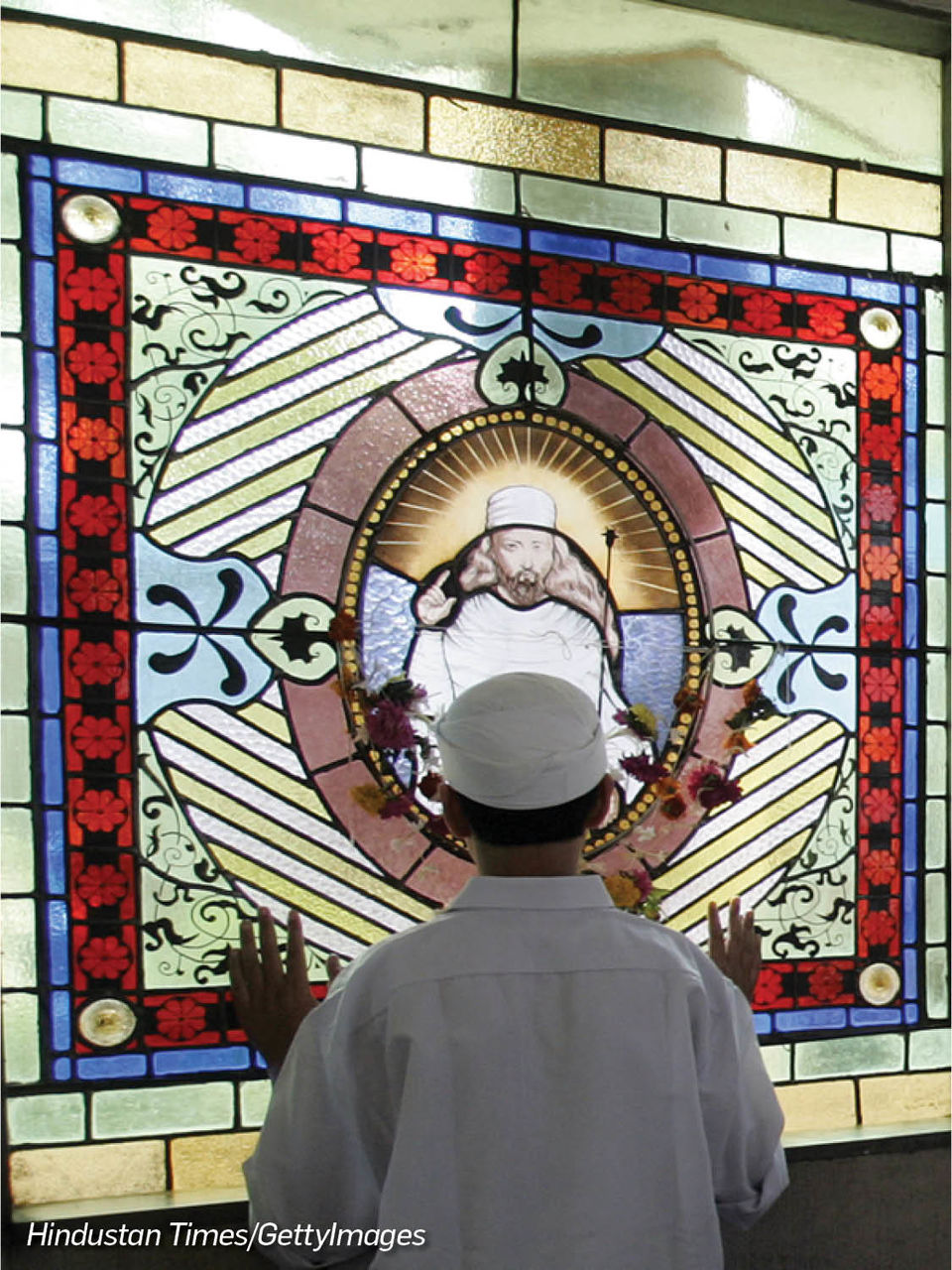 The Grandiose Gara
For authentic Parsi buys, Mumbai locals have depended for years on these popular stores.
Is credited with reviving the Gara art in the mid-80s using quality fabric to produce intricate hand-embroidered heirloom sarees. Now, her daughter carries on the legacy, visiting India thrice a year to handle the business. `70,000 upwards; najudaver.in
On Hughes Road sells hand embroidered pieces and assists in preserving existing ones. `50,000 upwards; +91-22/6623- 6969. Shree Pushpam on Grant Road sells affordable machine-work Gara sarees. `15,000 upwards; +91-22/2385-3228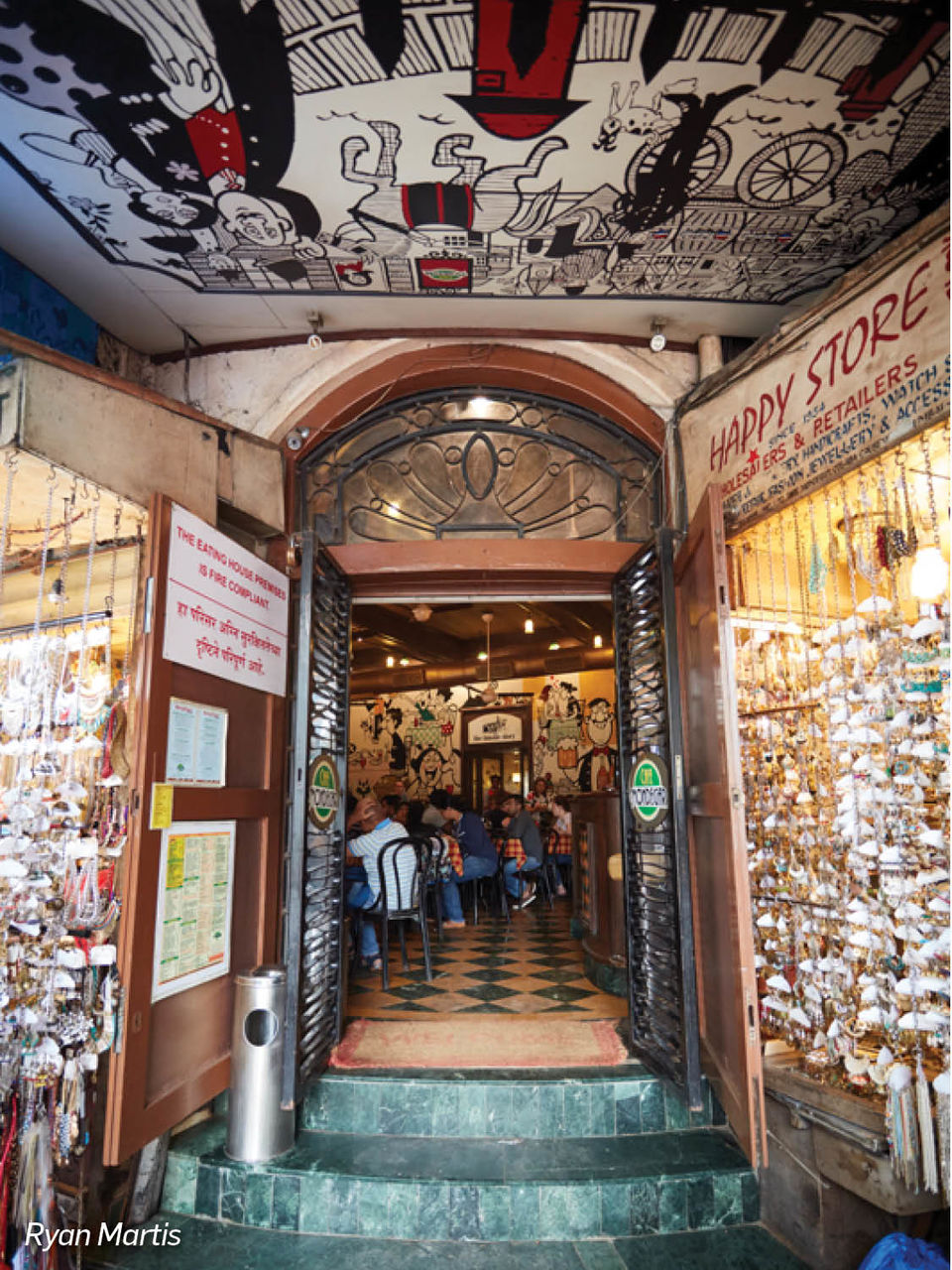 Mumbai has the largest Parsi community in India, and therefore the largest number of Atash Behrams, the Zoroastrian place of worship. The Wadiaji and Anjuman Atash Behrams in Marine Lines are two prominent ones whose fires are said to have been brought in directly from Iran. At Churchgate, the Bhika Behram Well, founded in 1725, is known for its sweet water despite its coastal location, drawing worshippers in large numbers.