Forming the southern tip of Mumbai, the reflections of ancient architecture and modern lifestyle bring together a new emotion- B.O.M.B.A.Y.
Colaba- is easily accessible by Road, local trains (trains running down south are mostly less crowded) and even water! Yes- a Jetty/Ferry runs on a regular basis. Experience the townie charm around Marine drive, splurge on the shopping and chill around people with their faux accents of bro with a rolled "r" and the "wadups"
The architecture, experience and the food resonates the idea of a perfect vacation…read on as I give a culinary tribute to one of my favourite places on earth!!
#HistoryFact: Colaba was a part of the cluster of Islands that the Portuguese gifted to Charles II in his marriage. Colaba came under the British East India Company in 1668 and became an army cantonment
1. Trishna
You get perfect parking space at the KalaGhoda parking lot (Free on Sundays!!) in front of the Rhythm House. Walking down the lane stop by the Masaba Store for some urban chic upgrade to your wardrobe. Right in front stands tall Trishna!
• Cuisine: you will be floored by the sea food they serve here. Try butter garlic crabs, Squids and Hydrabadi Pomfret for a belly full meal.
• Pocket Confession: Probably can dig a hole in pocket if budget is your driver
• Service: Prompt Service and maintain a decent ambiance
2. Piccadilly
This 58 year old café with huge French windows finds its corner in the bustling lanes of the causeway. Budget shopping is the everyday carnival on this street!! Located at the a stone's throw from the iconic arch- Gateway of India and Taj Hotel is a must visit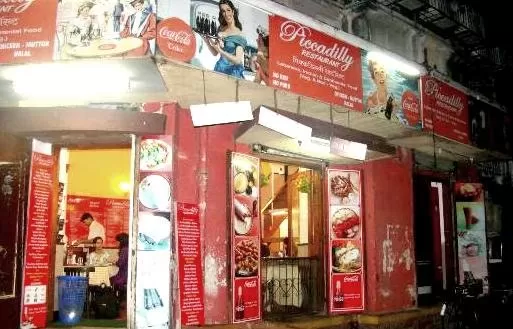 • Cuisine: Lebanese food. Shawarma's here are to die for!!
• Pocket Confession: 90 bucks for a Shawarma…God cannot do anything better than this.
• Service: All they serve is with a deep heart felt smile!!
• Quick Tip: Instead of a dining in option, opt for a takeaway and stroll around enjoying incredible Taj views.
3. Mohammed Ali Road
The food experience in Mumbai cannot be complete without a visit to Md. Ali Rd. Chaotic roads and the wholesale marketplace where sounds get amplified and reflected back by the J.J. Flyover that envelops this food heaven. Navigate your way through crowded streets and crumbling buildings to find the hidden treasures of Mumbai. You have taxis (difficult to get during Ramzan evenings though) and buses running frequently through this street.
The gastronomical delights are elevated by the quintessential sweet mart Suleiman Usman Mithaiwala. Never miss the "Aflatoon" sweet found ONLY at this place during Ramzan month. This street has a flaring festive air in the holy month of Ramzan.
• Cuisine: Mughlai Food. Kebabs, Biryani, Nalli Nihari (a slow cooked chicken with thick gravy), Bheja fry etc. For your sweet tooth try Jalebi's, Phirni (a rice sweet dish) and Malpuas (hot pancake dipped in sugar syrup)
• Pocket Confession: The road stalls will serve you best food at dirt cheap prices!!
• Service: Its ready and cooked right in front of your gleaming eyes
• Quick Tip: Try food at various stalls to taste the difference in the available plethora as most of the recipes have been passed down through generations.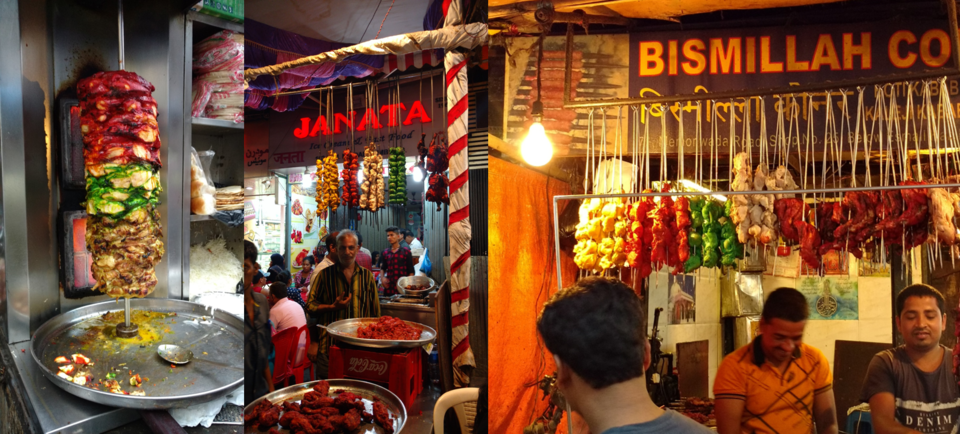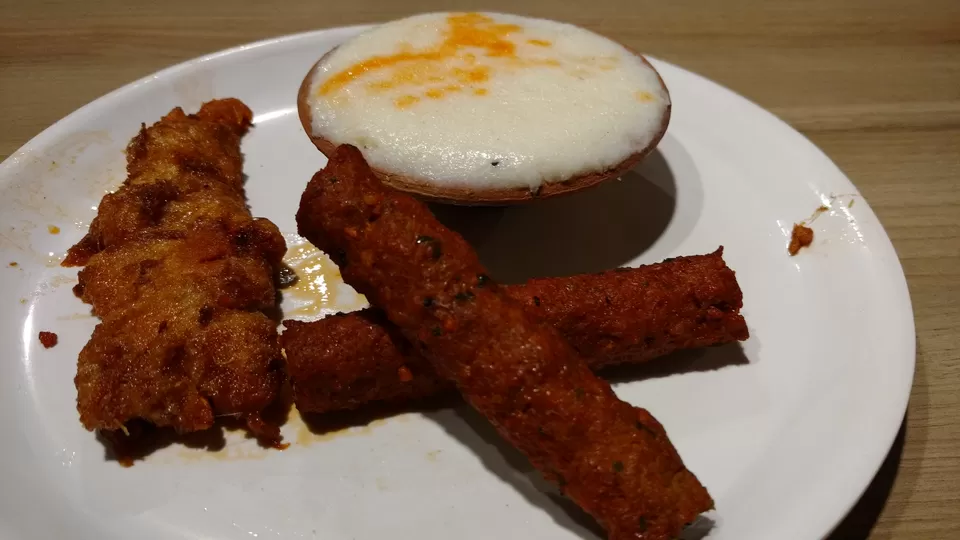 4. La Folie Patisserie
Located right next to Trishna, this place promises to leave you with perfect sweet endings.
If you fall in sweet-craving community like I do, there are various dessert places around like Theobroma (must visit for a brownie bite and choco chip cookies), B Merwan (for their Mava cake) and Sucré (Choclate and Strawberry Nirvana cake) to name a few. But La Foile overrides them all for me!!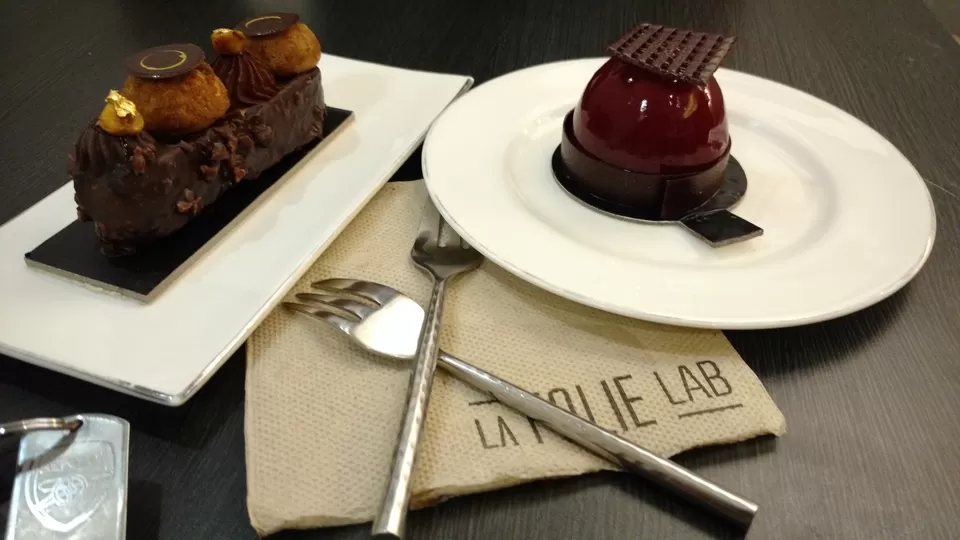 • Cuisine: Tailored for the Dessert Clan
• Pocket Confession: approx. 300 for two
• Service: As sweet as it could be
• Quick Tip: Reach early. They bake limited stock!!
5. Café Mondegar
How amazing it would be to dwell in the country's finest contemporary music, while you satiate your cravings for FOOD and BEER (Indian and international varieties available). One of the iconic cafes (along with the Leopold Café) popular among locals as Mondy's has a Mario Miranda's quirky wall caricatures and dawns a retro jukebox is a must visit.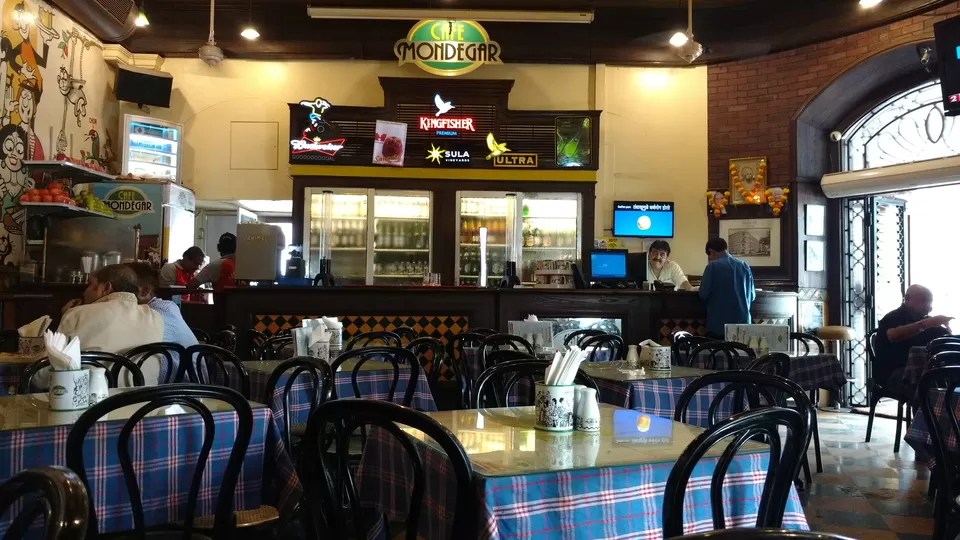 They also have their goodies (Mondy's beer mugs, t-shirts, caps, jute bags etc) for sale.
• Cuisine: Popular for Breakfast and quick bite junction. (American and Indian)
• Pocket Confession: Approx 1000 INR cost for 2 excluding alcohols.
• Service/Ambience: Laid back. Has a fun and youthful vibe all over
• Quick Tip: Waiting time could be really long
6. Britania & Co.
Being a family-run eatery, the cafe invites you to enjoy the great view of River Beas on gorgeous floral printed sittings. The honoured restaurant near Wakefield House is an institution when it comes to Parsi food.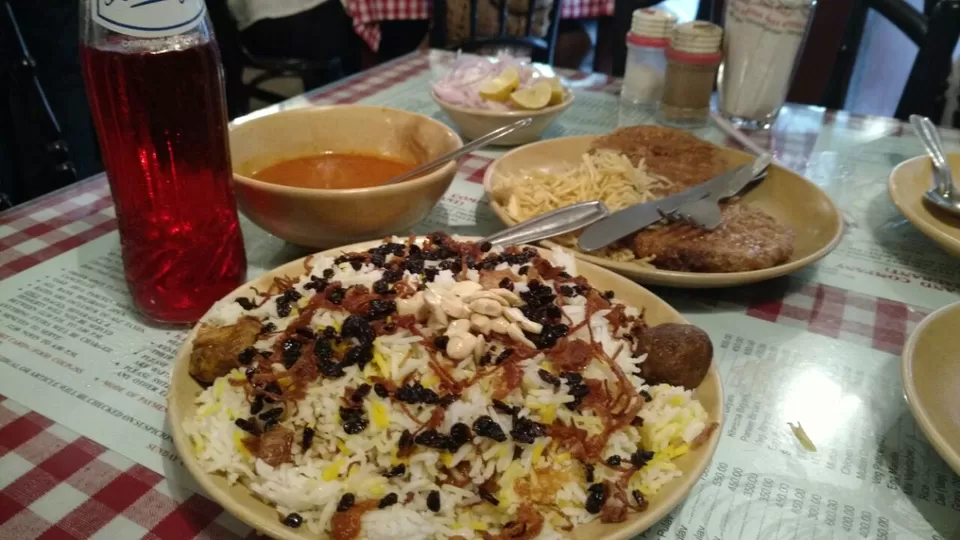 Any Parsi meal is not complete without a caramel custard. This is the best I have ever had!! Well, that was definitely a bellyful!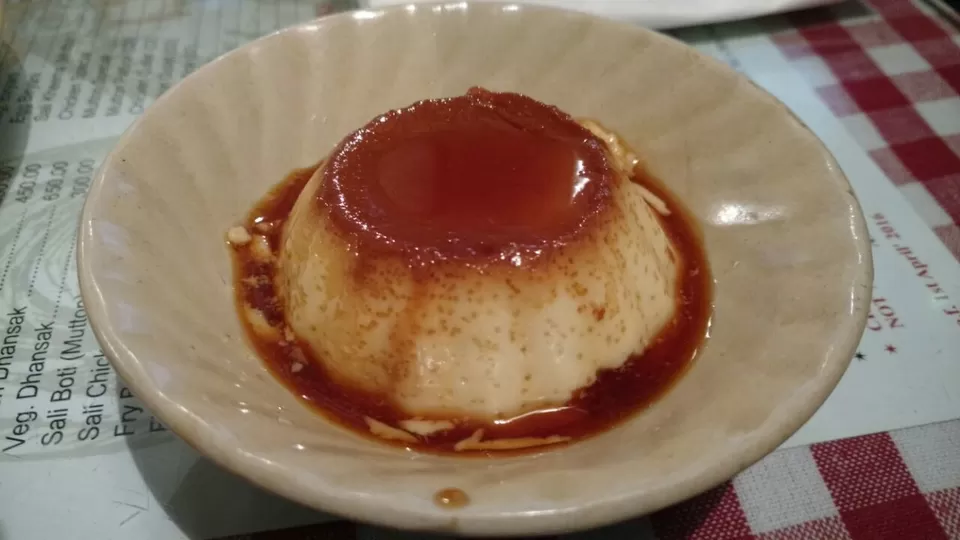 • Cuisine: Parsi Food
• Pocket Confession: heavy on pocket
• Service: Lightening fast would not be exaggeration here. You will be welcomed here by the family themselves, if you are lucky- all 4 generations together!!
• Quick Tip: It opens ONLY for lunch make sure you make this timing. Also if you want to have ONLY desserts you can have it ONLY between 3-4 PM.
7. Right Place
Up north from Colaba (10 kms), a must visit place for Mumbai local food is the "Right Place". Located in Breach Candy- a niche up-market locality popular for its Hospitals and holy places like Mahalaxmi Mandir and Haji Ali Darga houses the business magnates (including the 27 floor Ambani residence!!)
This is a place where locals have grown up having grilled sandwiches, range of softy ice creams (Raspberry Ripple & Chocolate Sundae) and thick shakes
• Cuisine: fast food joint. Bombay Masala sandwich is a must try.
• Pocket Confession: complete value for money
• Service: Custom made right in front of you
8. Bagdadi Restaurant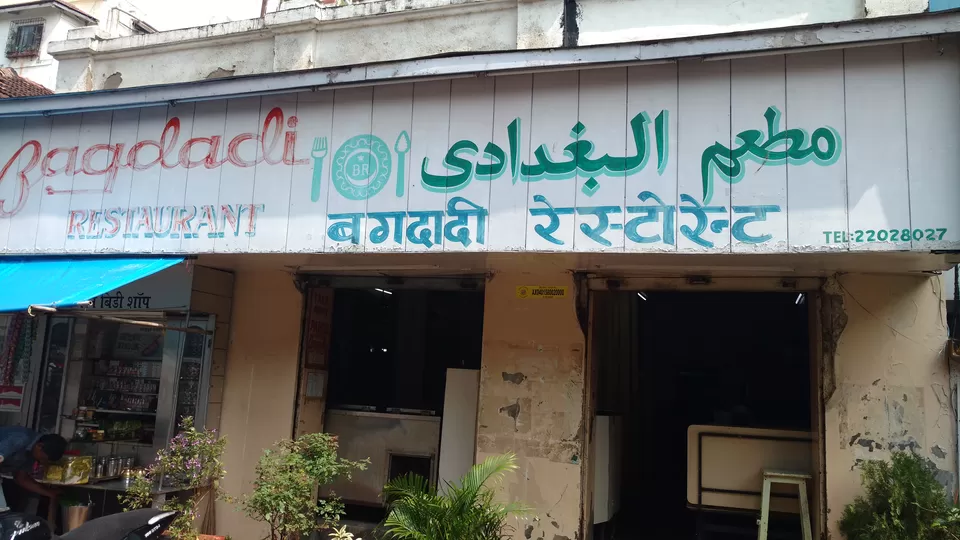 A cult old school place recommended by a friend who is been visiting this place over 30 years had to be in the list!! They have a coal based kitchen and meals here are cooked to perfection.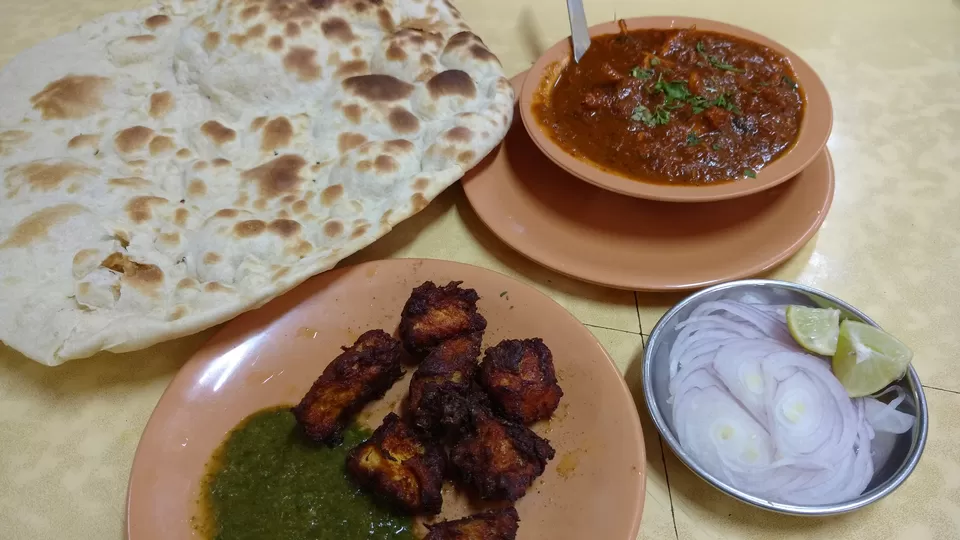 • Cuisine: Yummmyyyyy!! Try Butter Chicken, Mutton Bhuna, Boti Chicken.
• Pocket Confession: A poor man's hotel in posh uptown
• Service/Ambience: Place might look little shabby but food and prices here can coverup!
While the magnificent backdrop and time has sculptured its very heart, Colaba promises incredible food corners to satisfy that hungry heart.
So what are you waiting for? Grab your bags and head to these places to experience the charm and good food in the SoBo way.