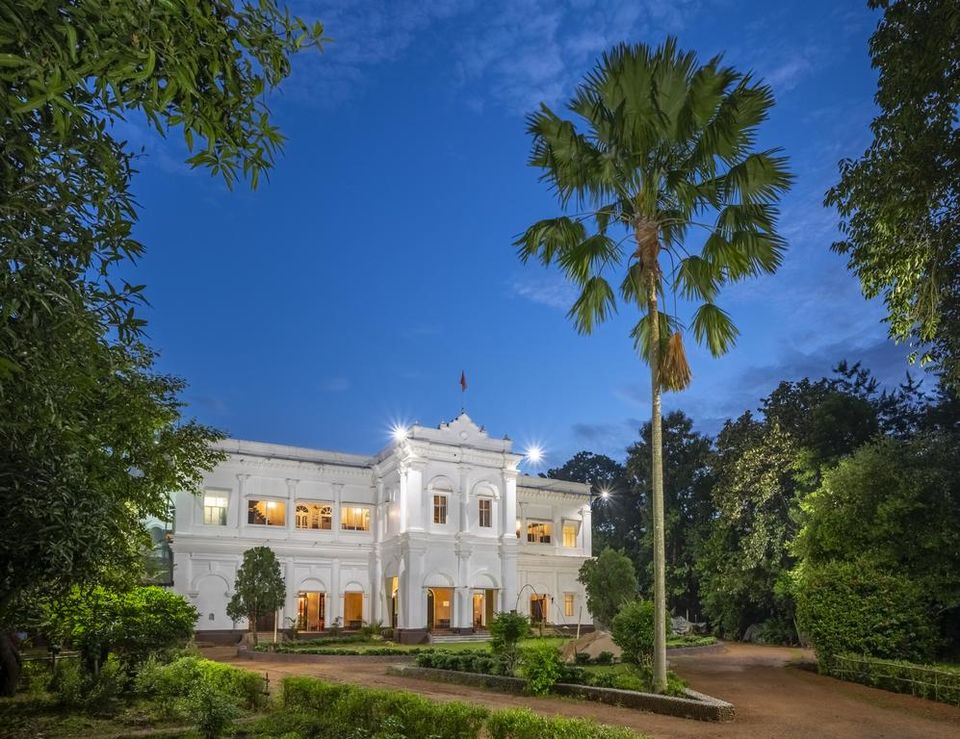 An 18th-century Victorian brick-built double-storey, The Belgadia Palace is nestled amidst lush green hills and cascading waterfalls in Odisha. The palace is built in the classical Western style of Doric-Corinthian column which is an amalgamation of Greek and Victorian architecture.
Where
Mayurbhanj, Odisha.
Ideal For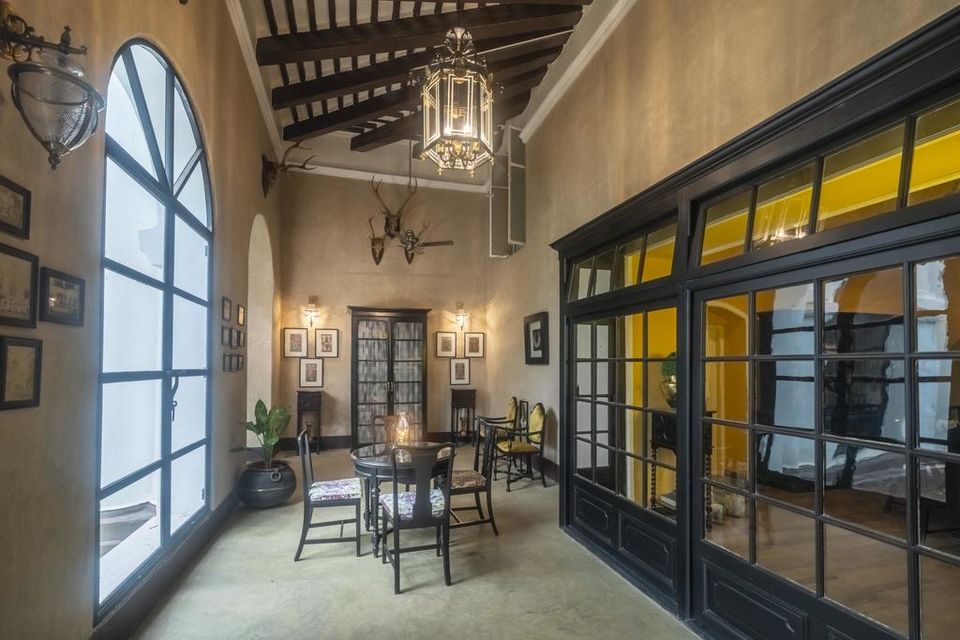 Set in off-beat location, this property is a perfect accommodation option for nature lovers and adventure enthusiasts as it is located just a few hours from Simlipal, an Elephant and Tiger UNESCO Biosphere.
About Property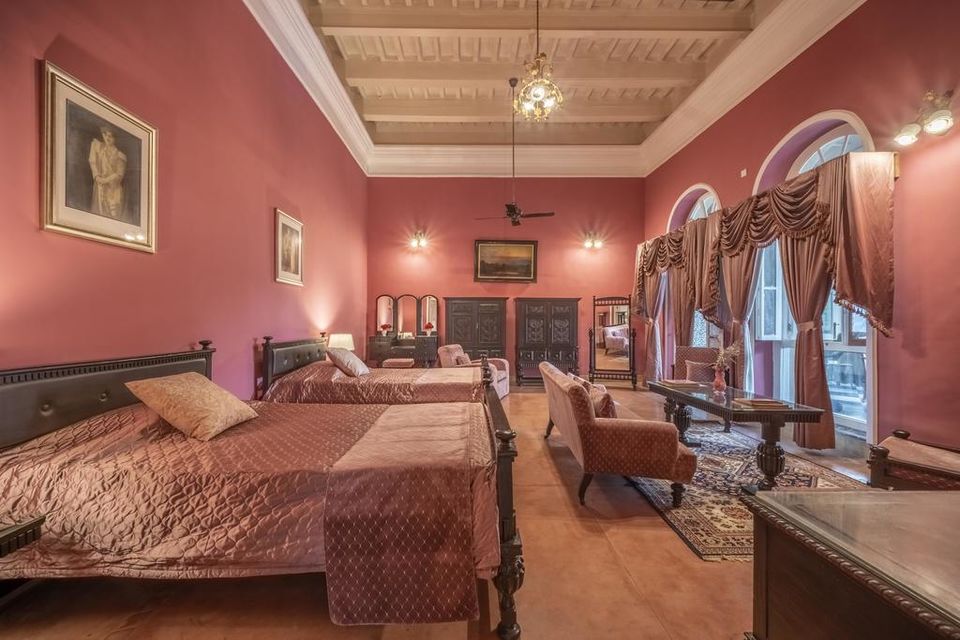 The homestay used to be home to the erstwhile royal family of Mayurbhanj and makes the guests understand and feel the history better. Not only that but the property allows an opportunity to engage with local tribal community and hence introduces the idea of purposeful travel. Curated tours are offered to help you truly explore the state of Odisha.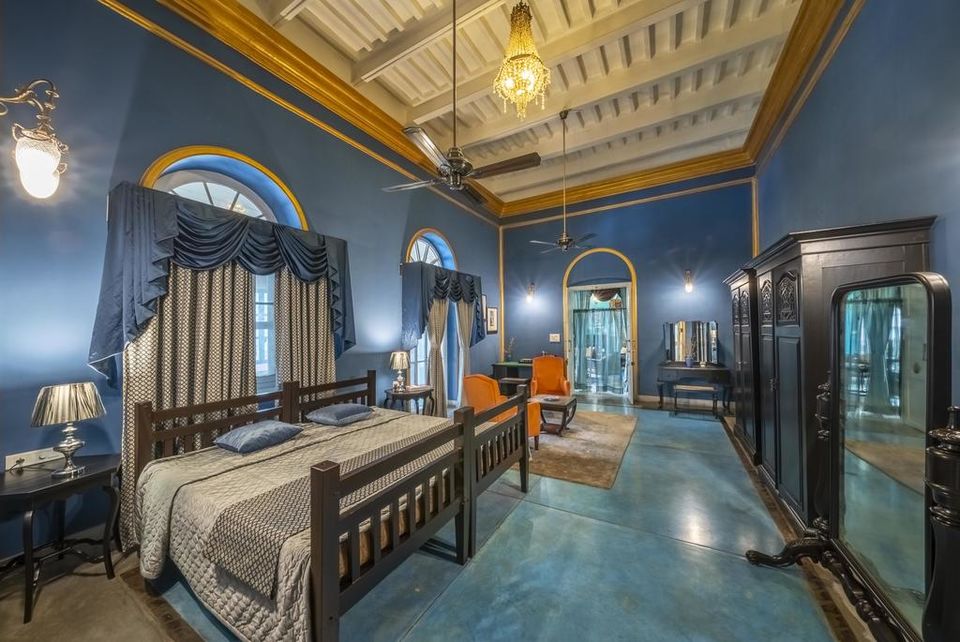 When the restoration of the palace was done, it included landscaping of its surrounding and fruit and flower orchards. It also included an organic farm which provides raw material for fresh array of local cuisines served on embossed cutlery.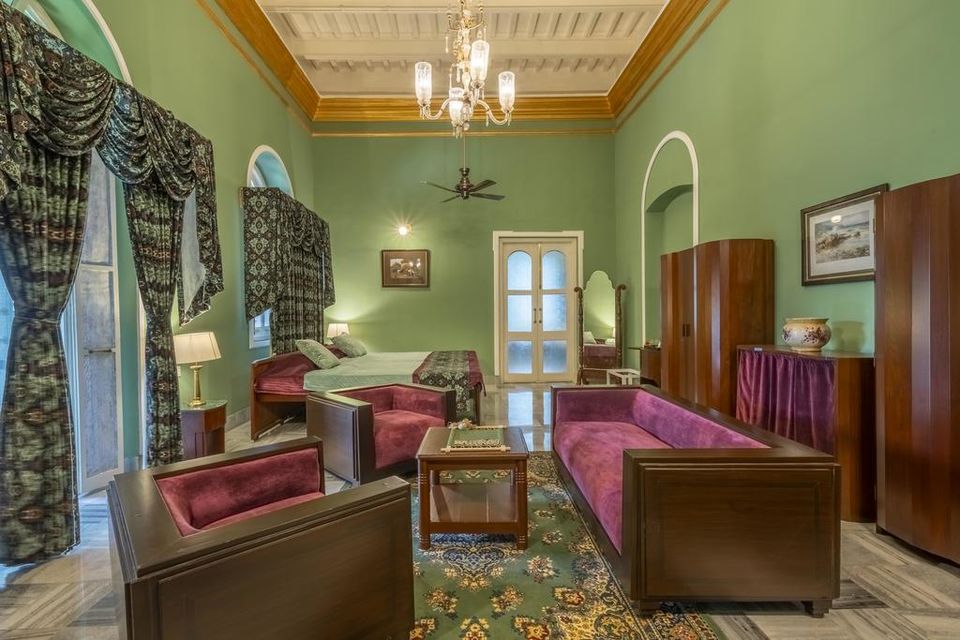 The interiors were redesigned and renovated so as to maintain the unique furniture pieces and handcrafted furnishings. Each room displays antiques and collections of artwork that were brought by the royal family during their travels around the world. While the ancient architecture and unique furniture retains old world charm, the modern and lux design is replete with all the amenities.
Food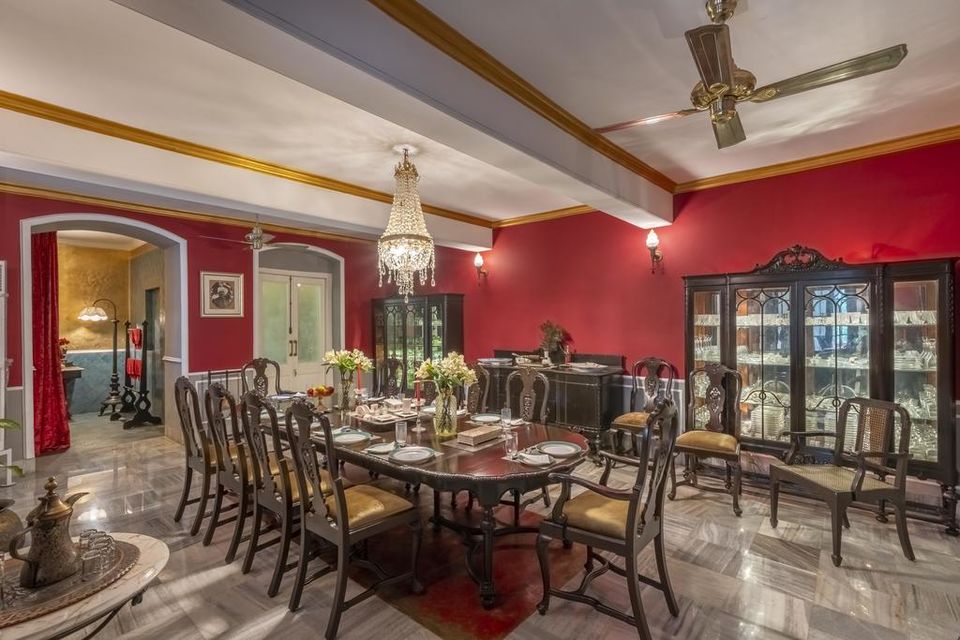 Continental and buffet breakfast options are available daily. There is a huge dinning area which makes you feel no less than a royal.
Things To Do
The Belgadia Palace Mayurbhanj has the following tours to offer:
Tribal Tourism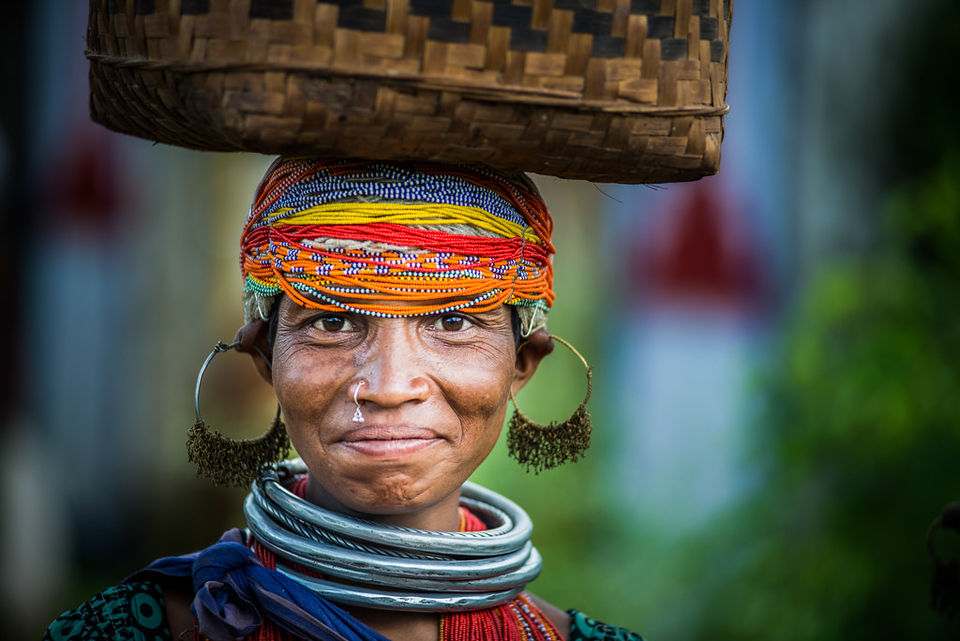 Under this, you get to visit a tribal village to witness the old art of Odisha and you can also learn arts such as chhau, which is martial arts dance form.
Art Tourism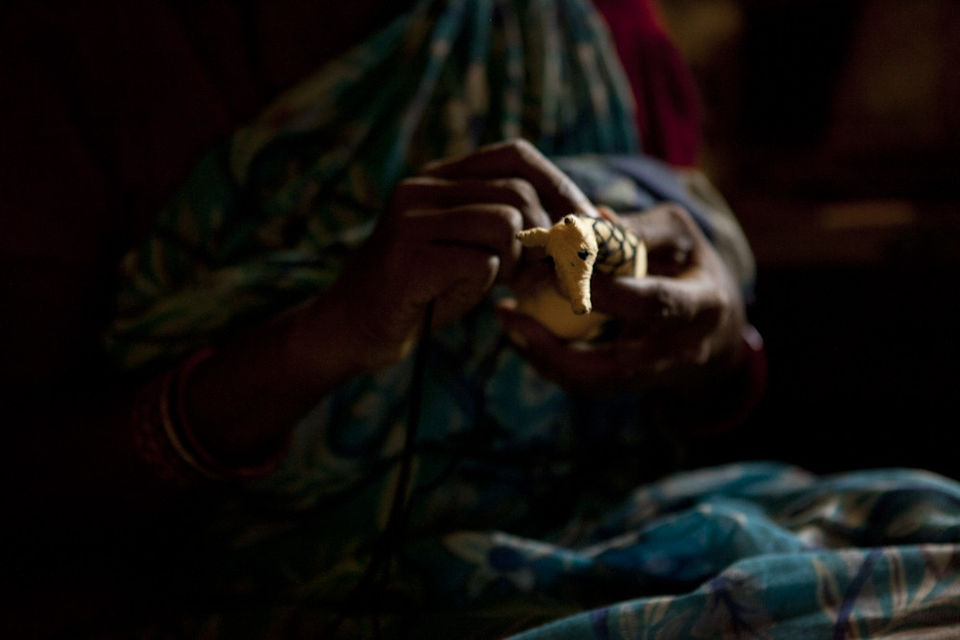 You get to learn different art forms in the beautiful villages of the state. It also includes visit to famous temples to see the intricate architecture. The Kichakeswari temple in Khiching is known for being built entirely of chlorite slabs is unique of its kind in the country.
Wildlife and Nature Tourism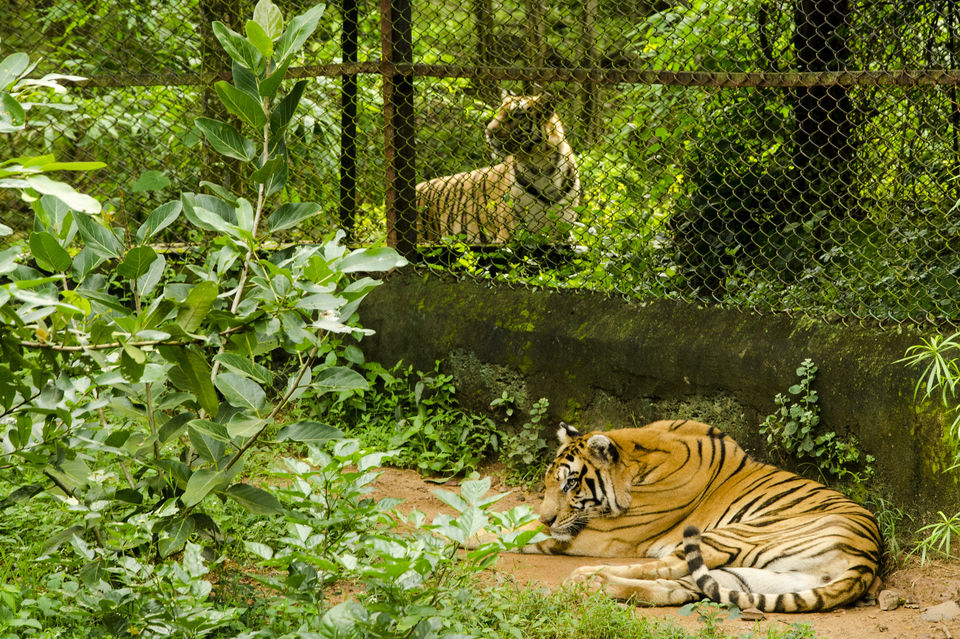 If you are a nature lover then this one is certainly for you. It includes visit to Barheipani Falls, Simlipal National Park, Jaranda Falls to name a few. This allows you to witness intensively dense forested lands, green vegetation and unique wildlife.
Colonial Heritage Tourism
Visit the ancient architecture that was constructed before the British entered India. You also get to visit Rani's Dharamsala, a palace temple built in the 1930s, original royal palace with a 106 rooms and multiple courtyards and Haripur.
Cost
Private room start from ₹7000
Share your travel experiences with Tripoto community here.
Frequent Searches Leading To This Page:-
Diamond Triangle of Odisha, Affordable Golden Triangle Tour Package in Odisha, puri holiday package, Budget tourist packages of odisha, Puri Tour Package at affordable price