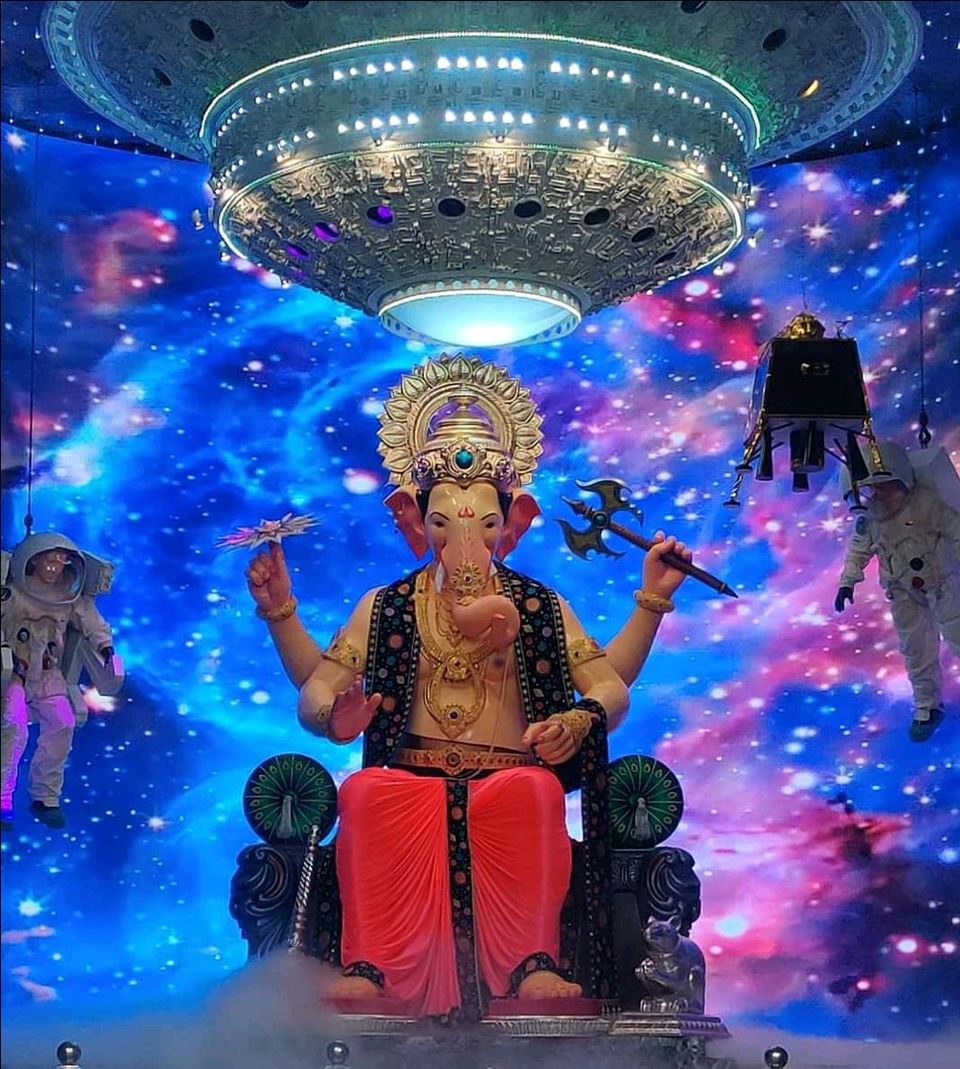 As Mumbai is very busy metropolitan city ,but it gets free to welcome Lord Ganesha every year .
This city glows more with lights and flowers in Ganesha festival rather than Diwali .
When this festival started ? Not very clear ...though !
A story behind this festival or we can say bringing Ganesha to home, was started by Lokmanya Tilak ji ,an Indian freedom fighter due to a ban in Hindi Gatherings by British Government in 19th century ,which helps to do get-together in form of festival .
But another very nice logic is , we bring Ganesha to bring positivity and remove all our pain and worries .
So by this we start our trip ...
Every one should visit once Mumbai in Ganpati Festival . These 11 days you will feel positive and good vibes around you . You will find Ganesha idols in every 2 or 3 KMS where ever you go .
In entire city ,there are lots of famous Ganesha idols pandals like Andheri cha Raja , Girgaon cha Raja , Khetwadi Ganraj,GSB Kings circle,Dongri etc . having their own historic means .
But ,out of these I love and visit every year Lalbaug Cha Raja , Ganesh Galli and Chinchpokli Cha Chintamani .. and obviously Siddhivinayak Temple .
Best time to Visit :
FOR LALBAUG CHA RAJA :
It's best to visit it in the starting days of Ganpati festival till 5th day of festival ,because post to that so much crowd and rush and long waiting lines .
Also , I like to go in the evening to get a glimpse of lights and festival feelings .
*Take a local to Chinchpokli and get down there ,post to that just follow the crowd .You will see lots and lots of people are going in same direction .
* Take care of your belongings.
* Ask police security guards about the correct line as there will be two line
1. Mannat Line : those wants to touch the feet of Ganesha and puts the wish to get fullfiled go in this line . Waiting time of queue is 15 to 16 hours sometime 20 hours too .
2. Mukh Darshan : It has a different queue where you won't be able to touch the feet but yes get a good glimpse of Ganesha .
3. Vip Line : pay the price and visit in just couple of minutes .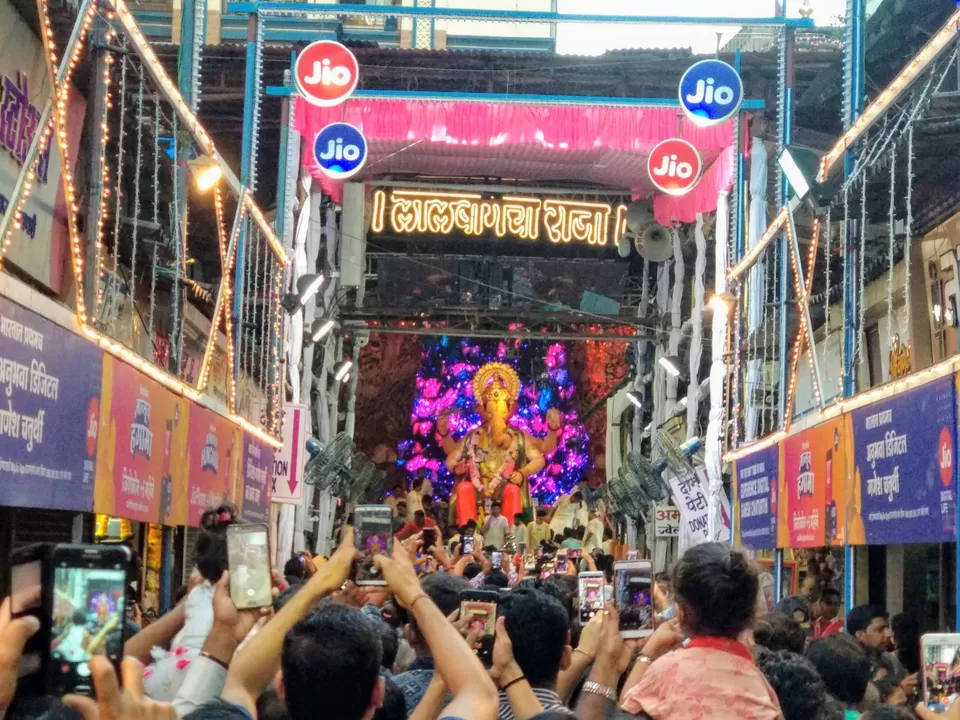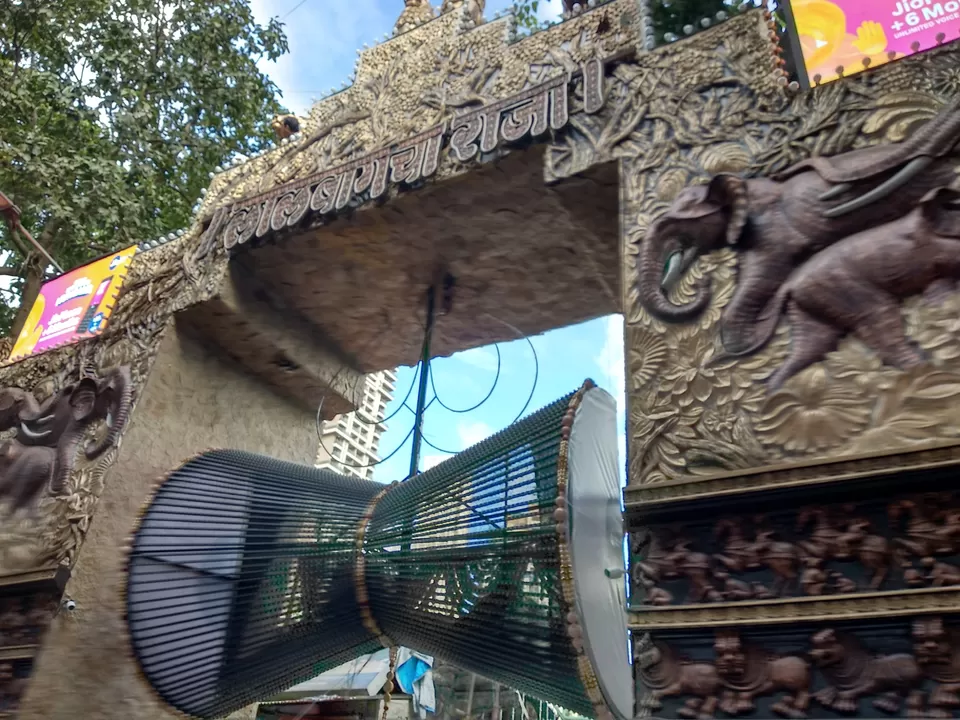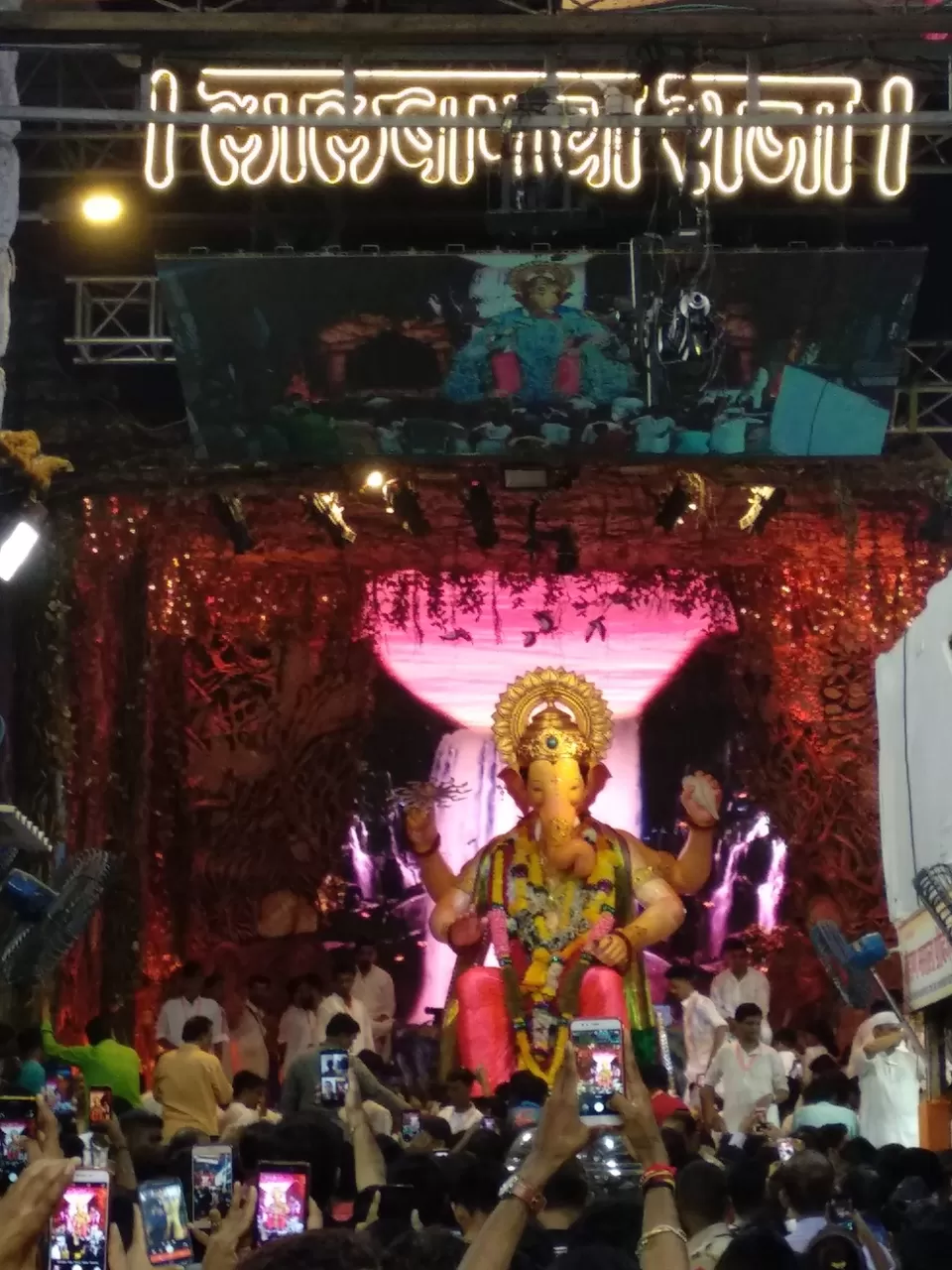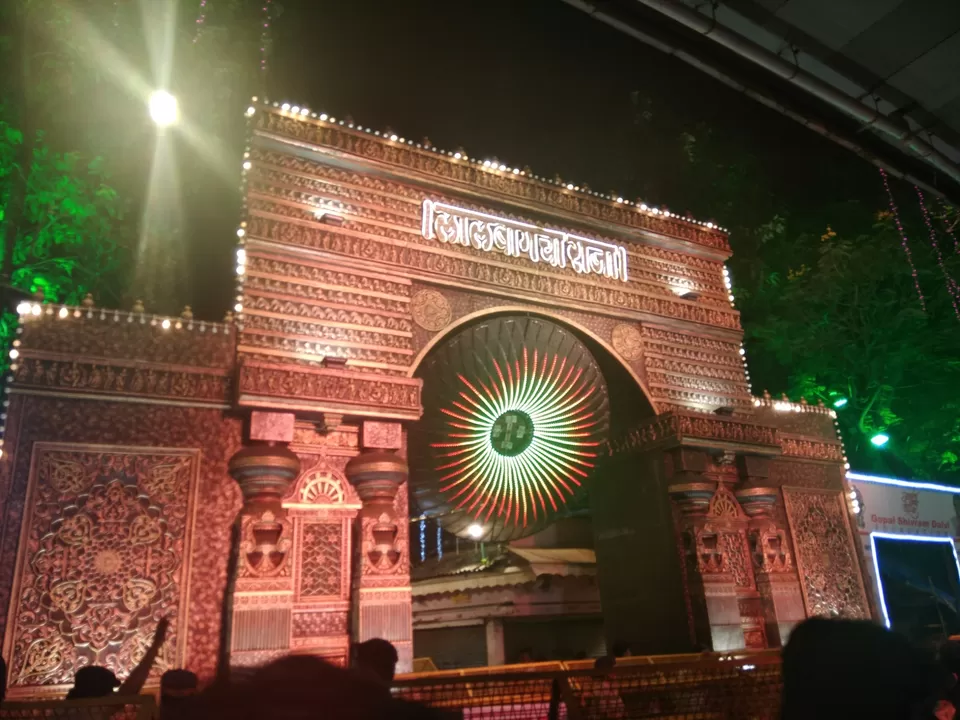 -- GANESH GALLI.CHA RAJA
&
-- CHINCHPOKLI CHA CHINTAMANI
These are also one of the famous and old pandals which can be visited and it also have huge fan following .
Especially Chinchpokli cha CHINTAMANI has a history of 100 years old .
Best time to visit :
When you visit Lalbaug , just while exiting you can visit these near by in a single day .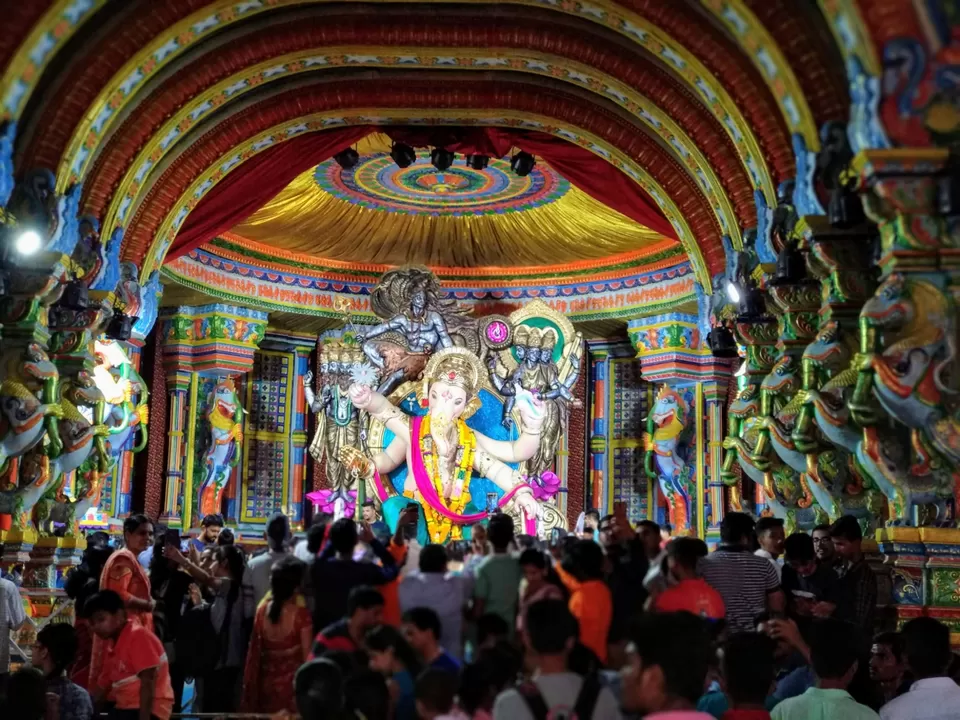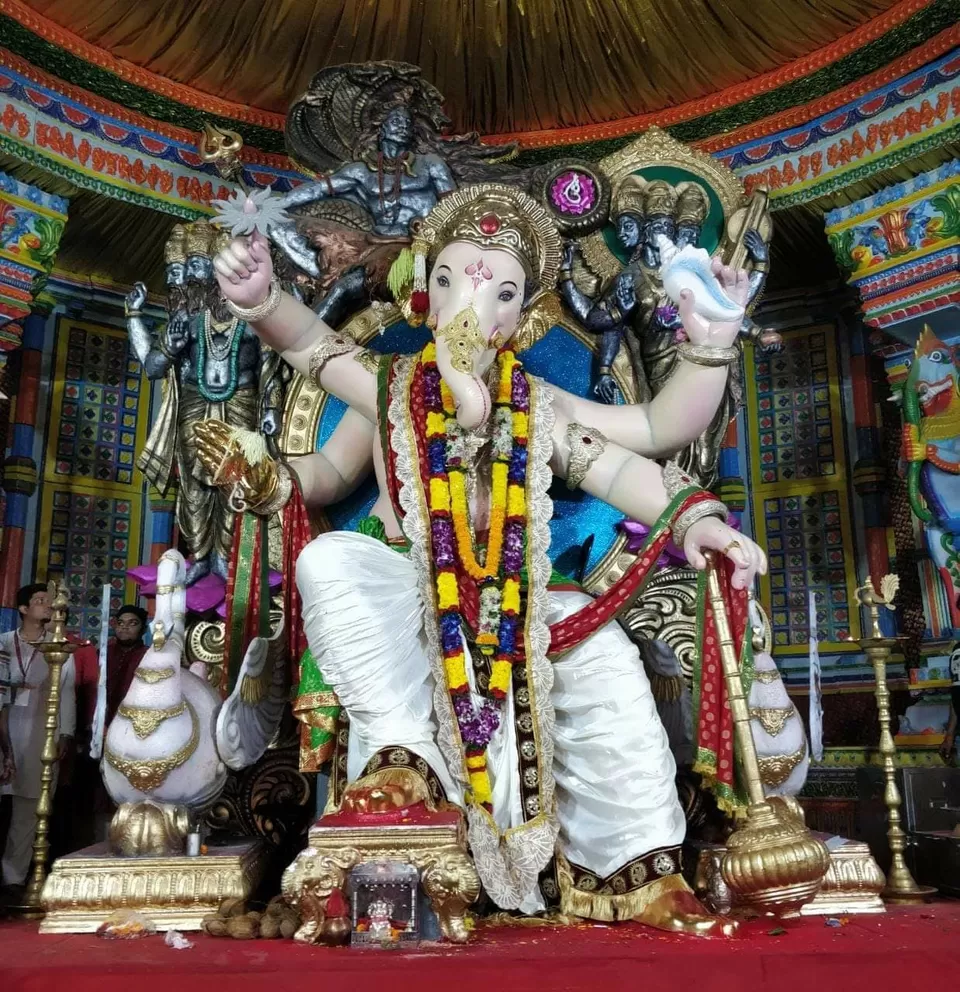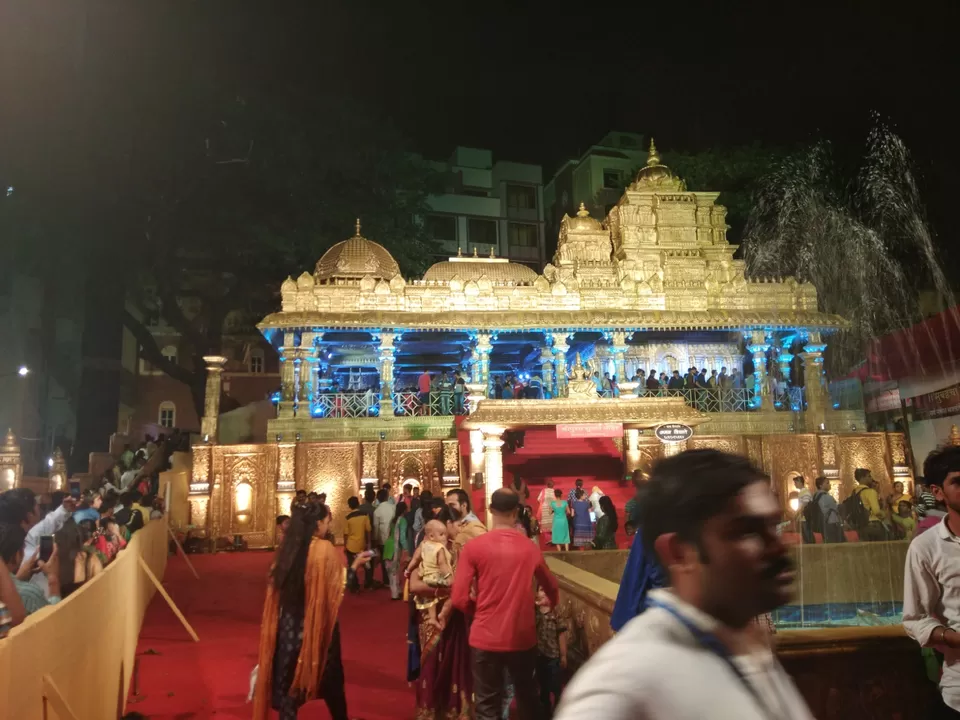 SIDDHIVINAYAK Temple :
Considered to be the oldest and one of the richest temple of India .
During this Ganesha Festival many of the Bollywood stars visits and offer prayers here .
Here ,anyone get amazed by the beautiful decorations throughout the temple which attracts and nobody can stop themselves for clicking pictures with a nice background .
Huge size Modaks , colourful flowers ,Dryfuits and Fruits Ganpati idols can be spotted .
Best Time to visit :
Anytime in between 11 days .
Picture Courtesy of Cover pic : From Facebook Photos . Fisrt Glimpse of 2019 Lalbaug Ganpati .
Thank you 😊