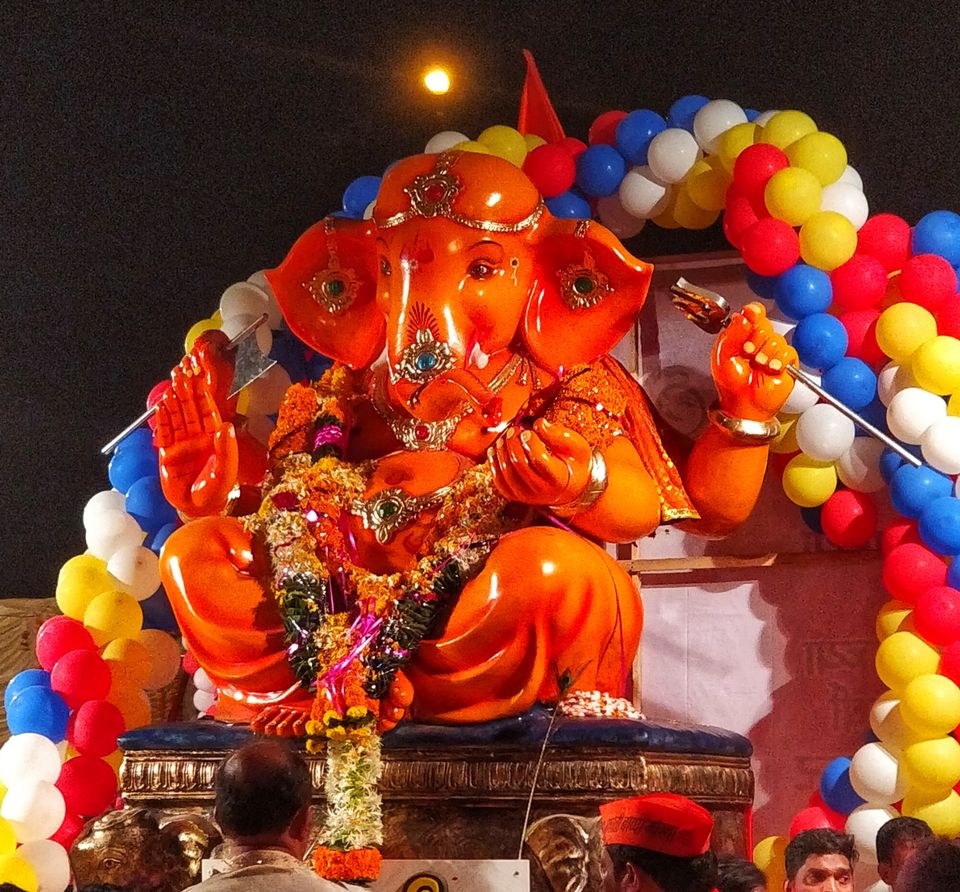 Remembering about this, as not sure if this year Mumbai will be able to celebrate the largest and the most important festival of Maharashtra - The Ganpati Festival"
Being born and brought up in one of the India's small town, and seeing the glimpse of Mumbai's Ganpati festival in television ever since I remember, one of my dreams was to witness Mumbai's Ganpati festival live, once in my lifetime. The dream came true, when we decided to move to India and to Mumbai a year back. The first thing came to my mind was, wow I would be able to see the festival in full swing and live!
So, that was the background. Now, people who have already seen the festival in Mumbai, would agree with me that it is not an easy task with the crowds and endless queues in Pandals along with the killing humidity of Mumbai. You can easily be standing in hours of queue if you want to go for a darshan of famous pandals like Lal Baugh cha Raja or Dadar cha Raja. There are some vip queues, which are shorter, however you can only get the passes if you have some powerful connections.
I usually don't shy away with the crowds and don't mind standing in queues (have done so many a times in famous temples as well as queues for the rides in the theme parks 😜), however standing in queues for Ganpati darshan in peak humidity in Mumbai, is a different ball game altogether.
So, we tried to act a bit smarter or I would say different by deciding to go and witness the procession on the roads and the immersion process in nearby lakes like Powai and Vihar lakes. Anyways, my interest was always in seeing those gigantic and beautifully carved idols than the superfluous Pandals; hence it served the purpose well. Seeing the idols during processing and immersion was like seeing those idols in thier most crude form.
The only downside was witnessing the process of letting them go, which personally I don't like. We used to bring Ganesha during these days at home but stopped doing that as I use to feel very bad when he was taken away at the end. So, later we decided to do all the festivities with the permanent Ganesha we have at home, only change being we don't take him away at the end ❤️
Nonetheless, we headed to Powai lake by our car at around 9:00 pm on the day of main immersion. Now different pandals do emersion on different days, like 3rd, 5th or 9th day depending on their own rituals and calculations and you can actually go to see the emersion on any of these days. Usually it is better to go on the last day, as most of the big ones are taken on the last day.
All the way along, we saw many idols being taken with music and lights, creating a bit of traffic, but that is what we needed. To move slow was a bliss as you get a chance to see these processions and the idols for a longer period and anyways we were out on the road for that purpose only ☺️
What I loved the most was, the enthusiasm of the people, chanting "Ganpati bappa morya" and distributing prasad to each and everyone on the go while moving!
We moved slowly and took around an hour to reach Powai lake, which is hardly a 20 minutes drive from our place. It was extremely crowded around and we took some time to find a parking, especially because most of the parking spots were suspended to manage the traffic. We parked our car a bit farther and started walking towards the designated emersion area on the Powai lake.
During our short walk, we stopped every minute to take a darshan and prasad of atleast 10 Ganpati which were queued for their turn for the emersion process. It is so easy and peaceful to do a darshan as long as you wanted! I know you would laugh, when I say "peaceful" amidst all the crowds; but trust me peaceful is the apt word here, as you won't have anyone asking you to move forward every minute to allow others in the queue to take a darshan, which is what happens when you visit Pandals!
After reaching the final location of emersion, we gave ourselves a break and found a place to get ourselves seated for a while, just witnessing the whole process of final emersion wherein they hook and lift up the large idols of sizes upto 30 to 40 ft and final leave them in the middle of the lake. The smaller ones are taken on a boat and emersed at an ideal depth by the volunteers.
I certainly enjoyed the whole process and witnessed close to 100 idols that day of all sizes and came home fully satisfied and happy 😊
If you get a chance, please do visit and witness this biggest festival in Mumbai. I promise this would be one of the highlights of your journey in incredible India!
On that note, I will take a pause and let you enjoy some pictures I took during my journey to the Ganpati immersion in Mumbai!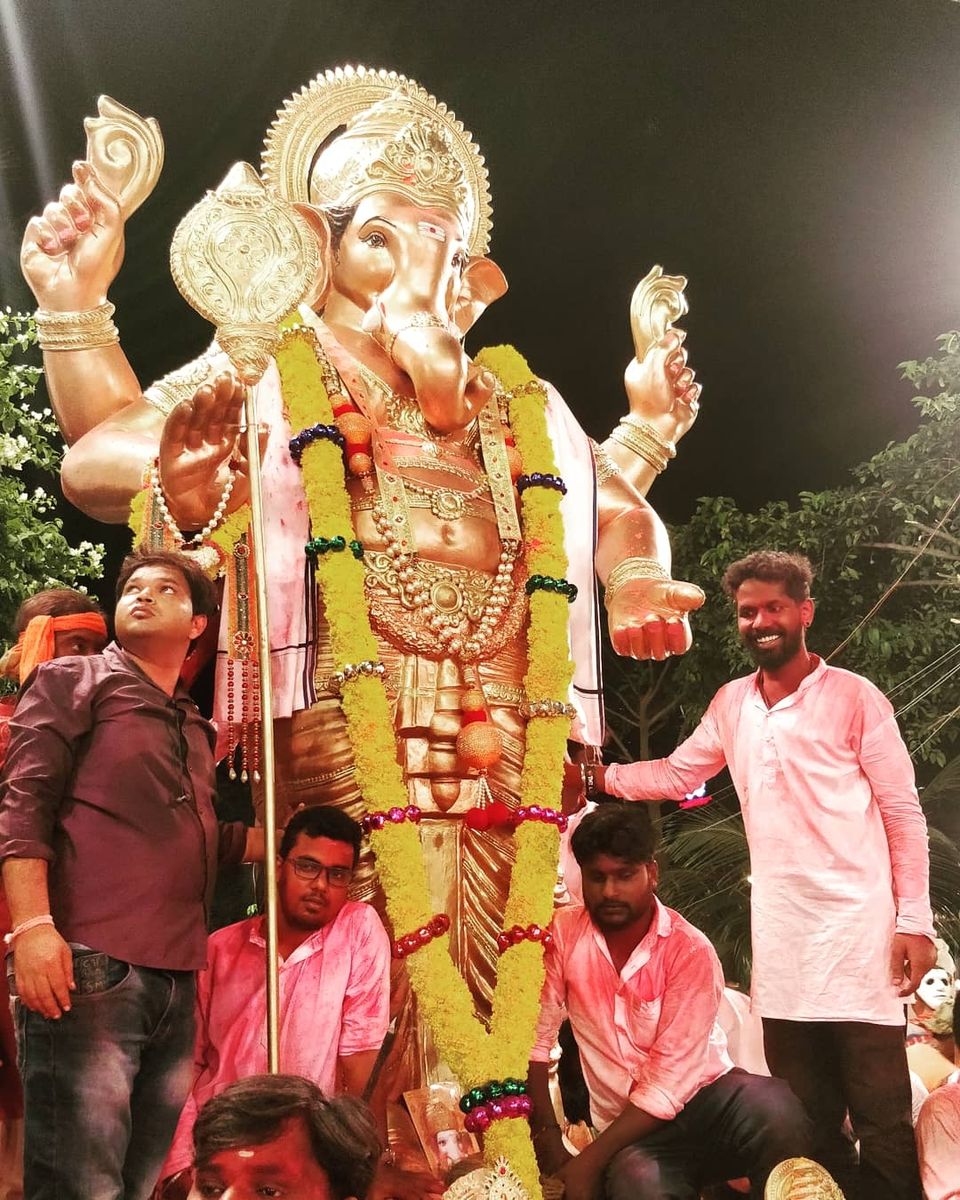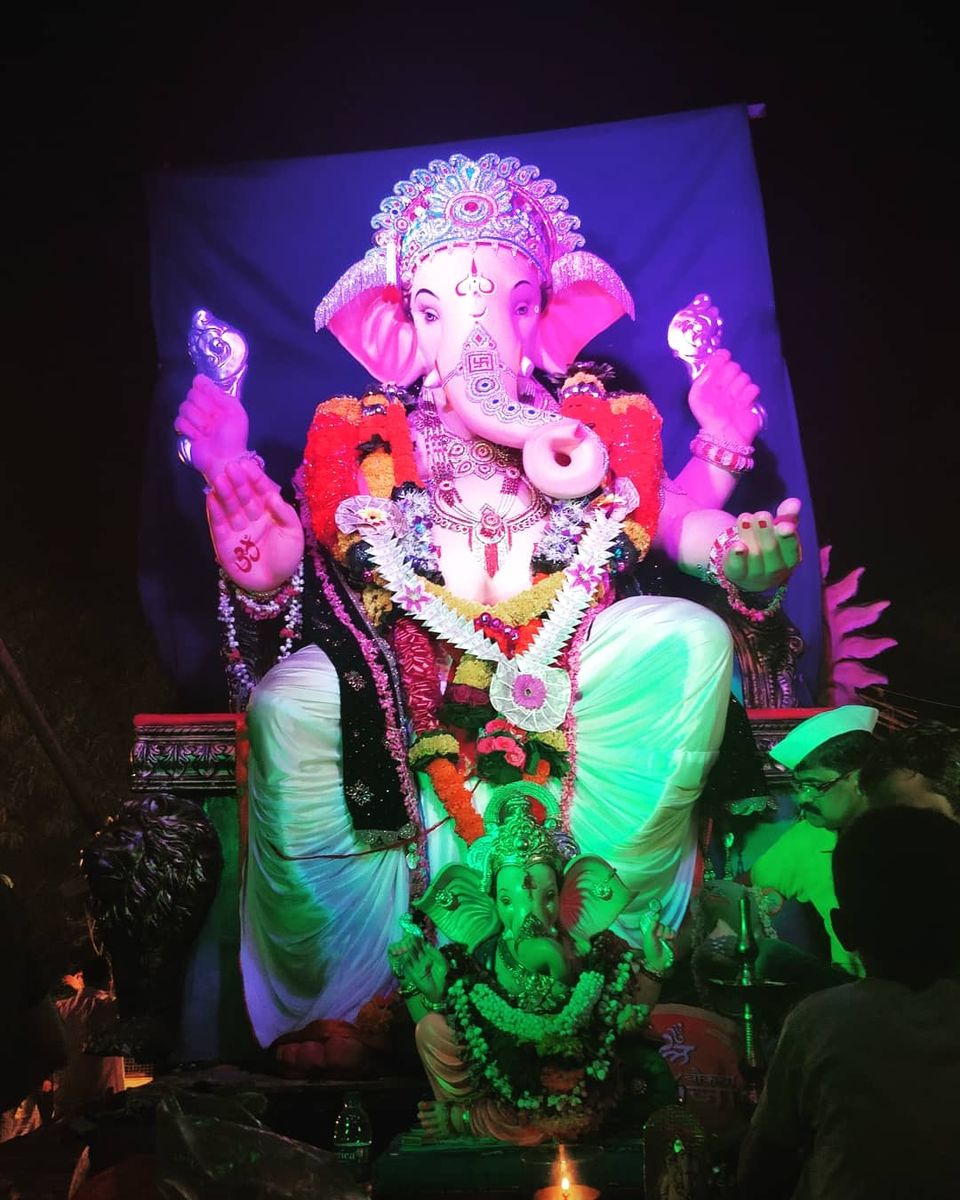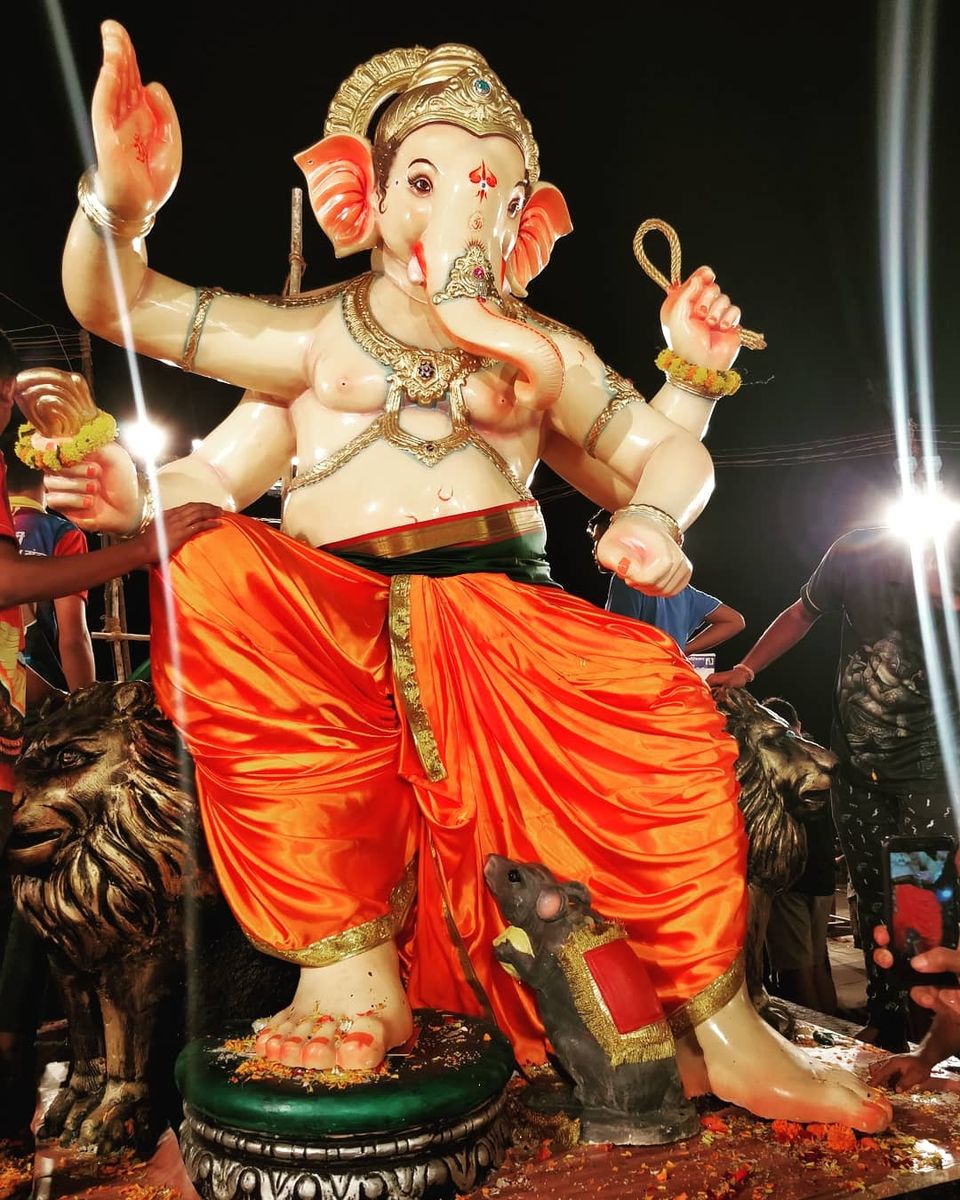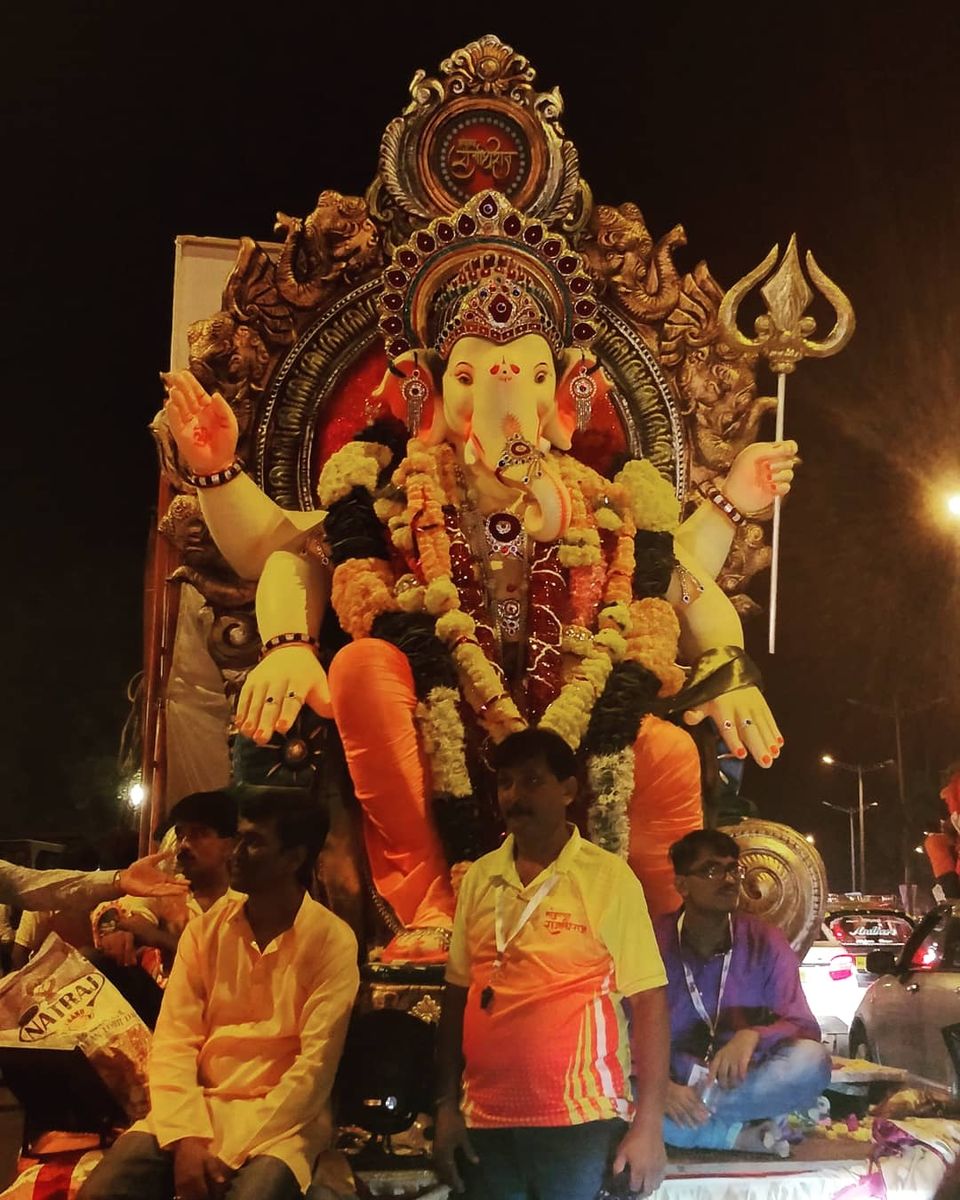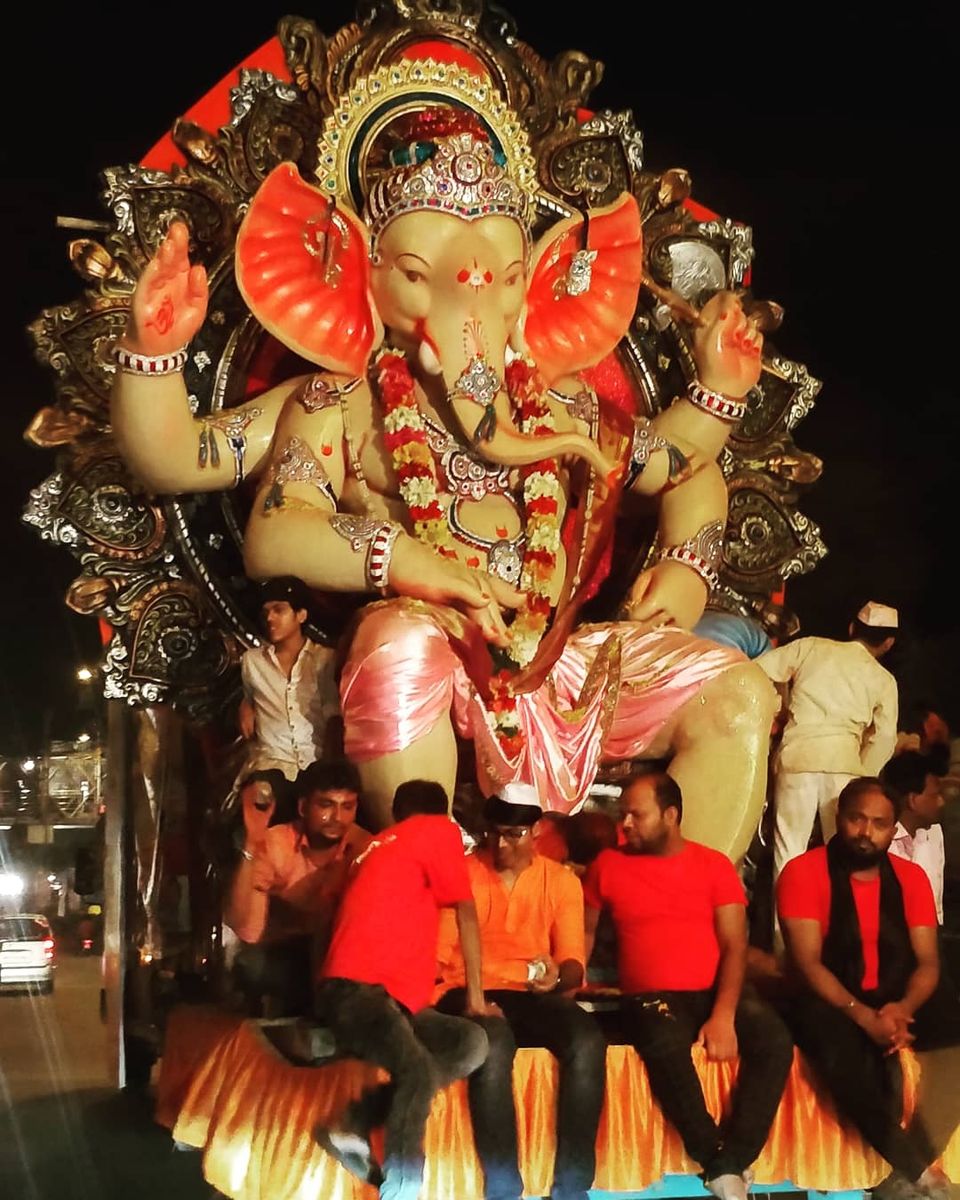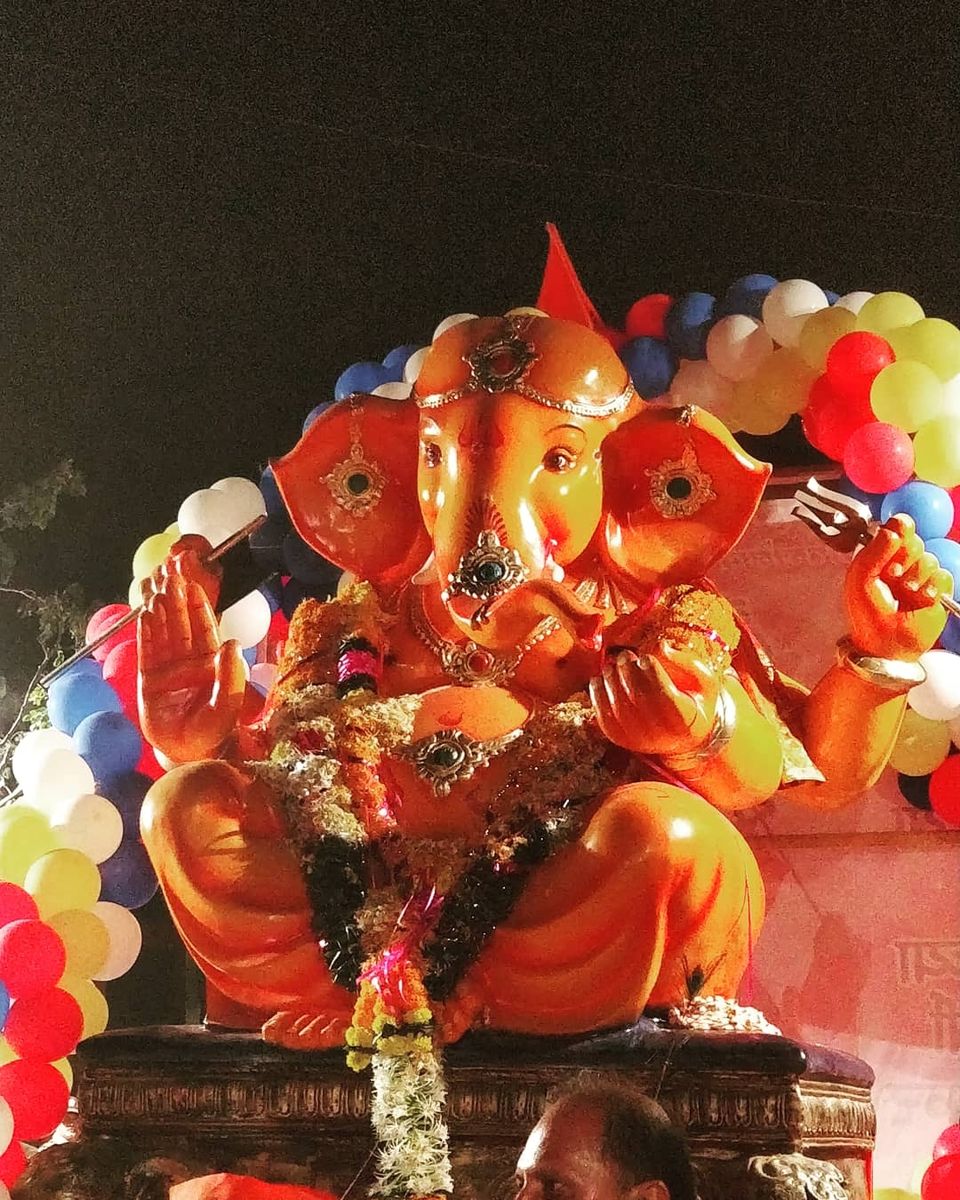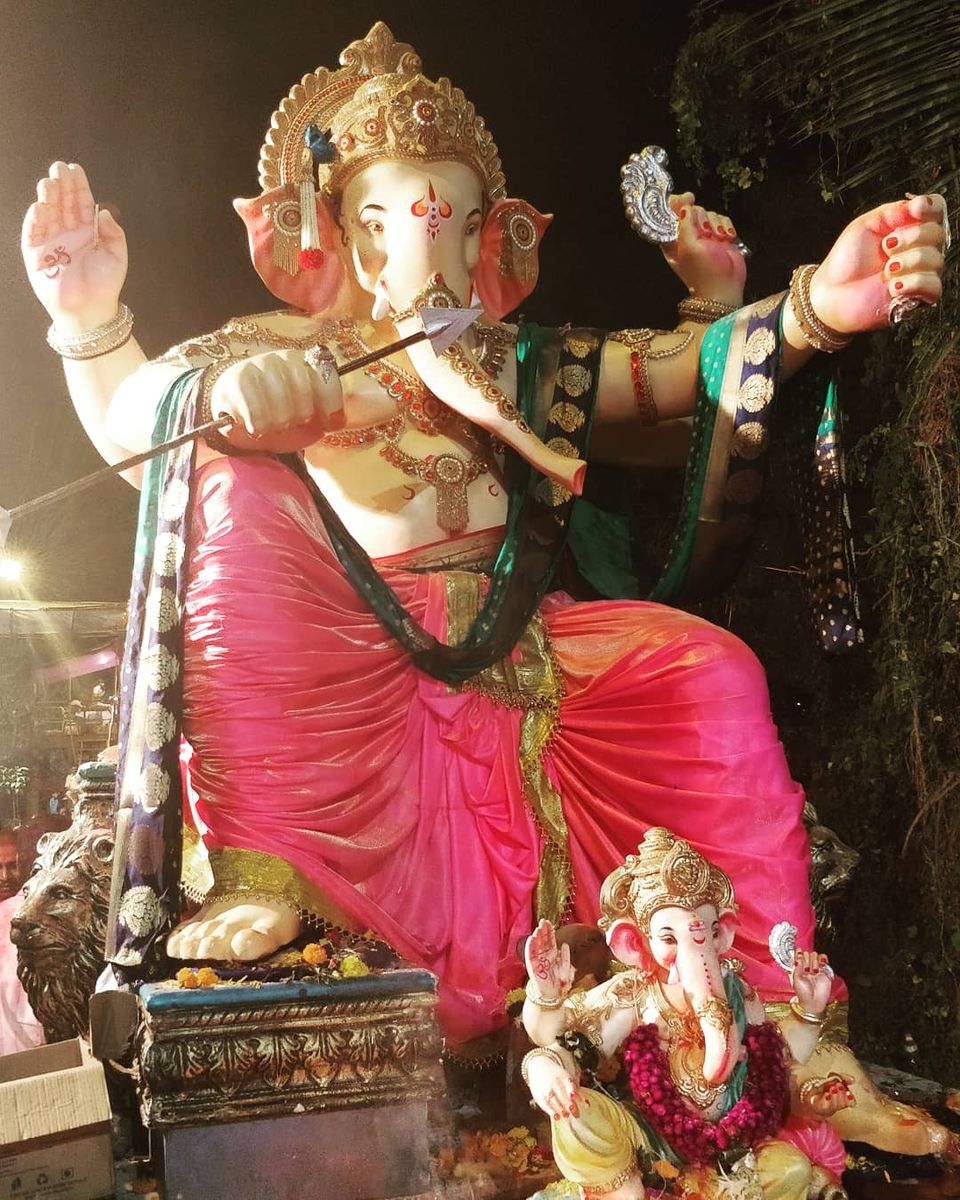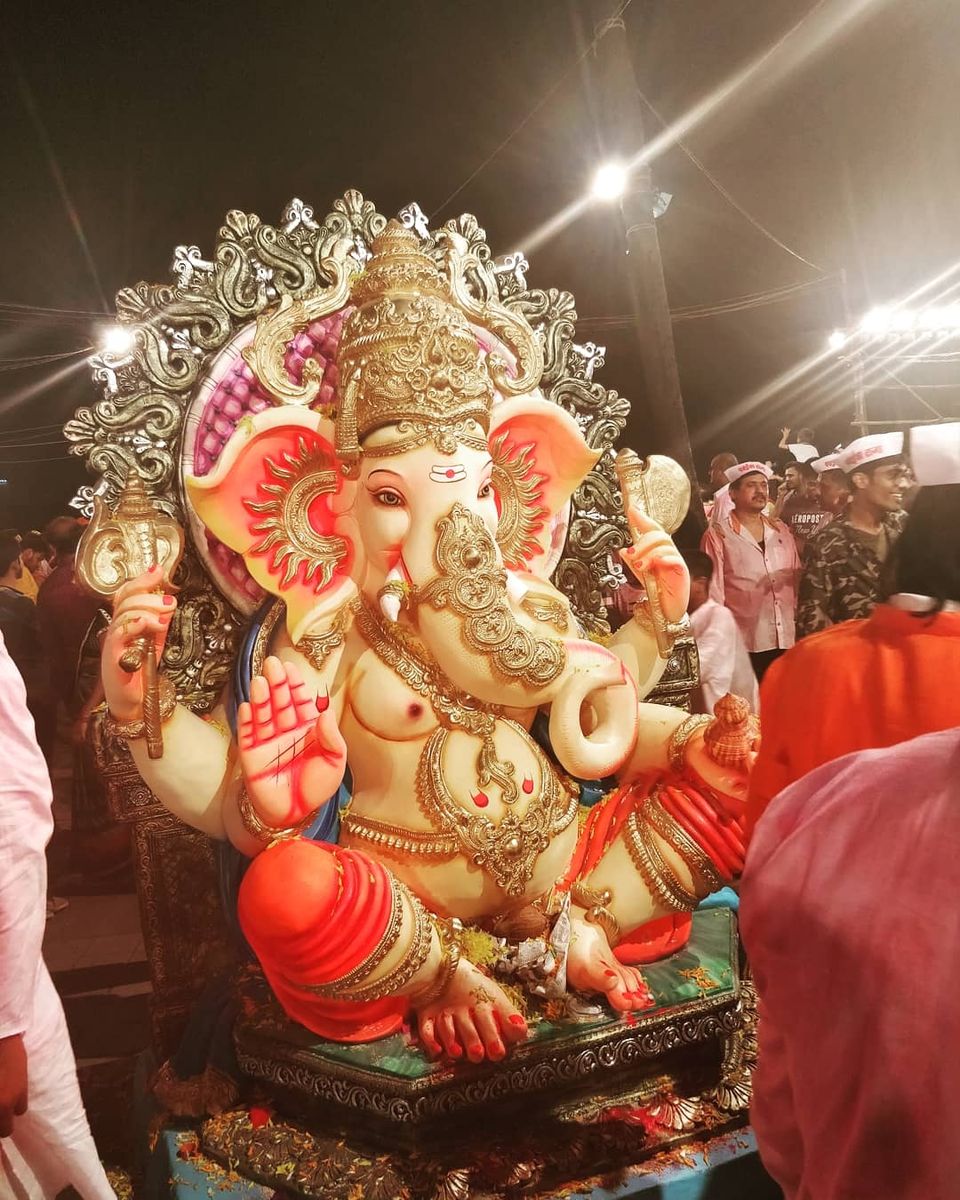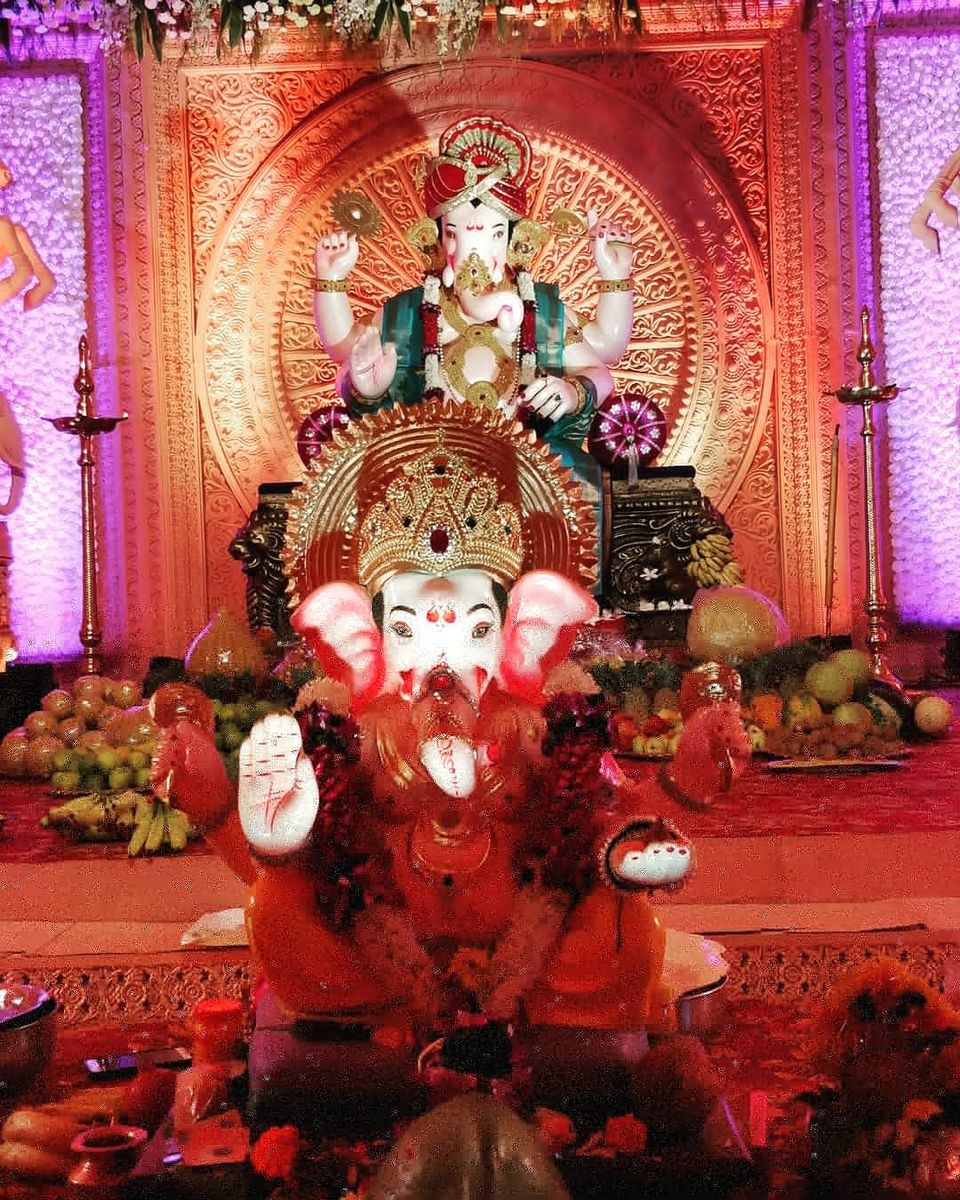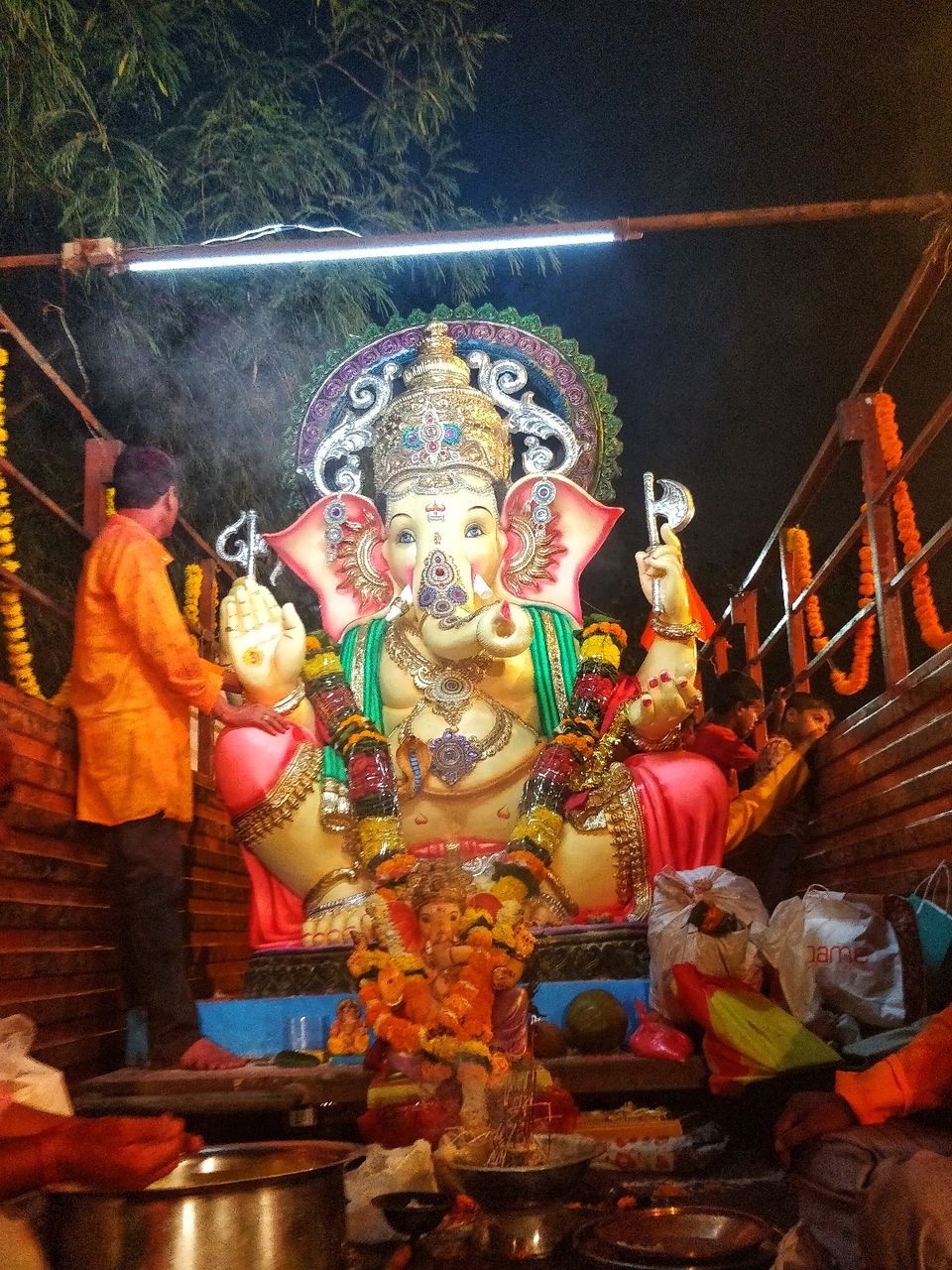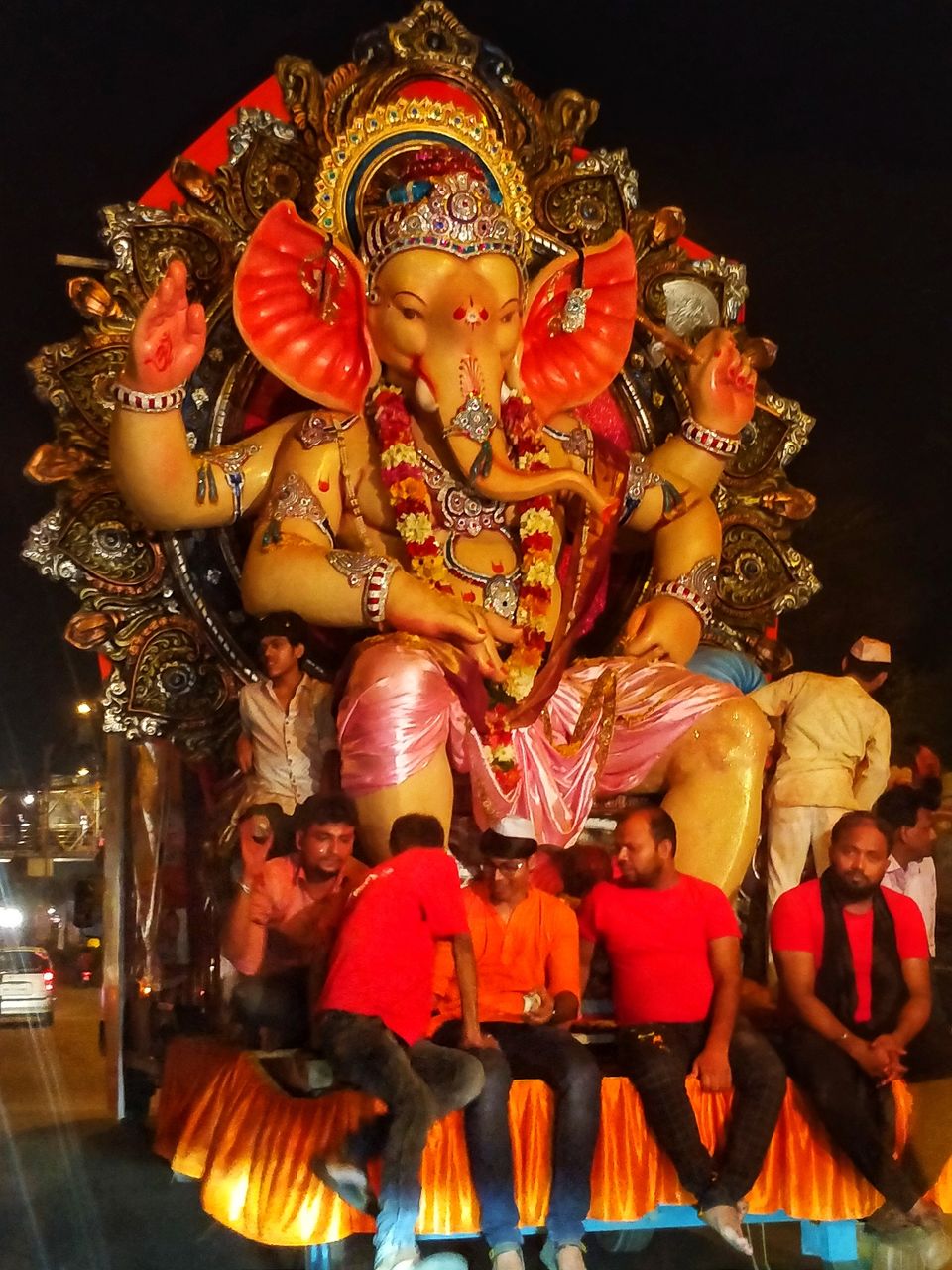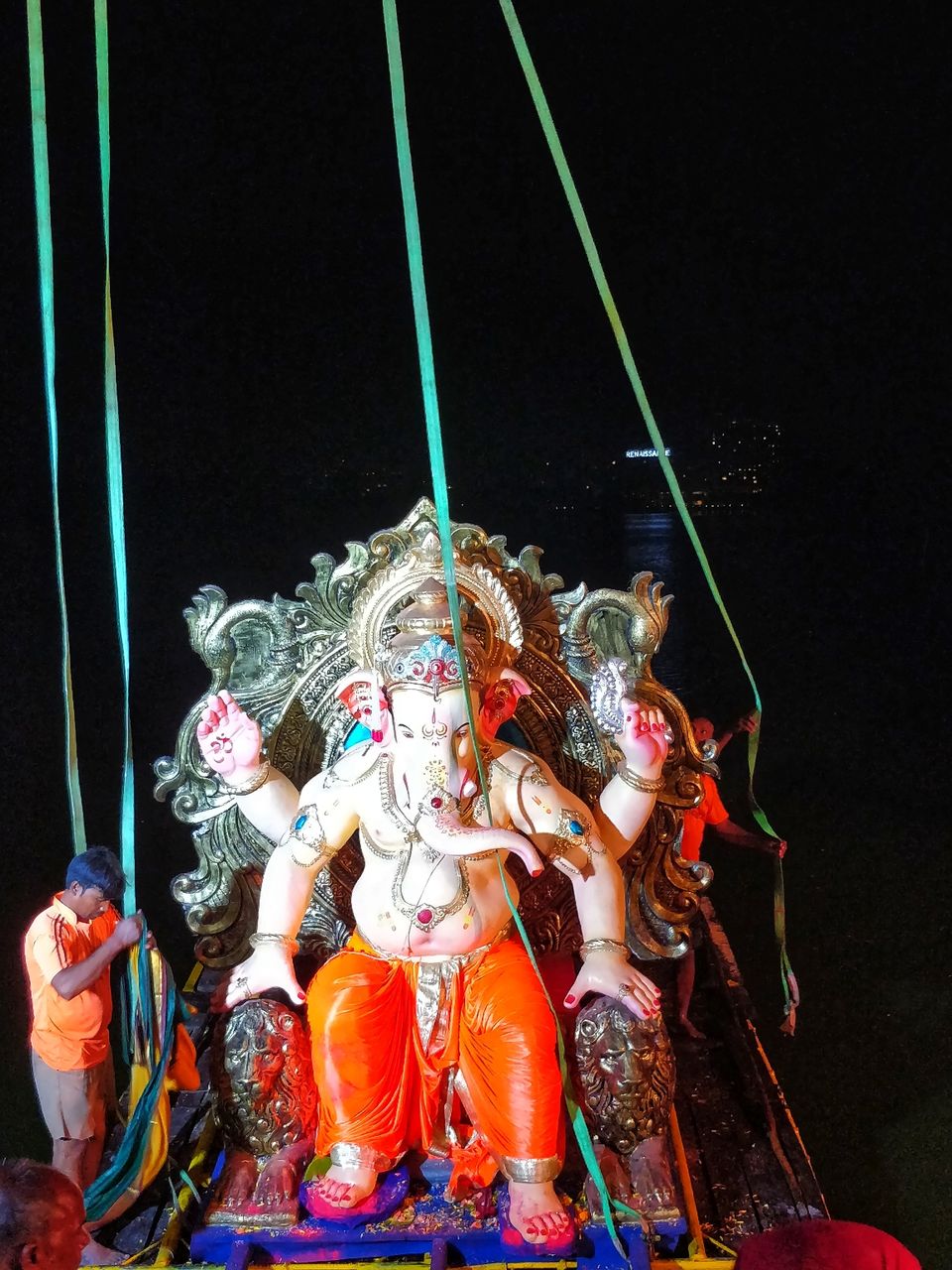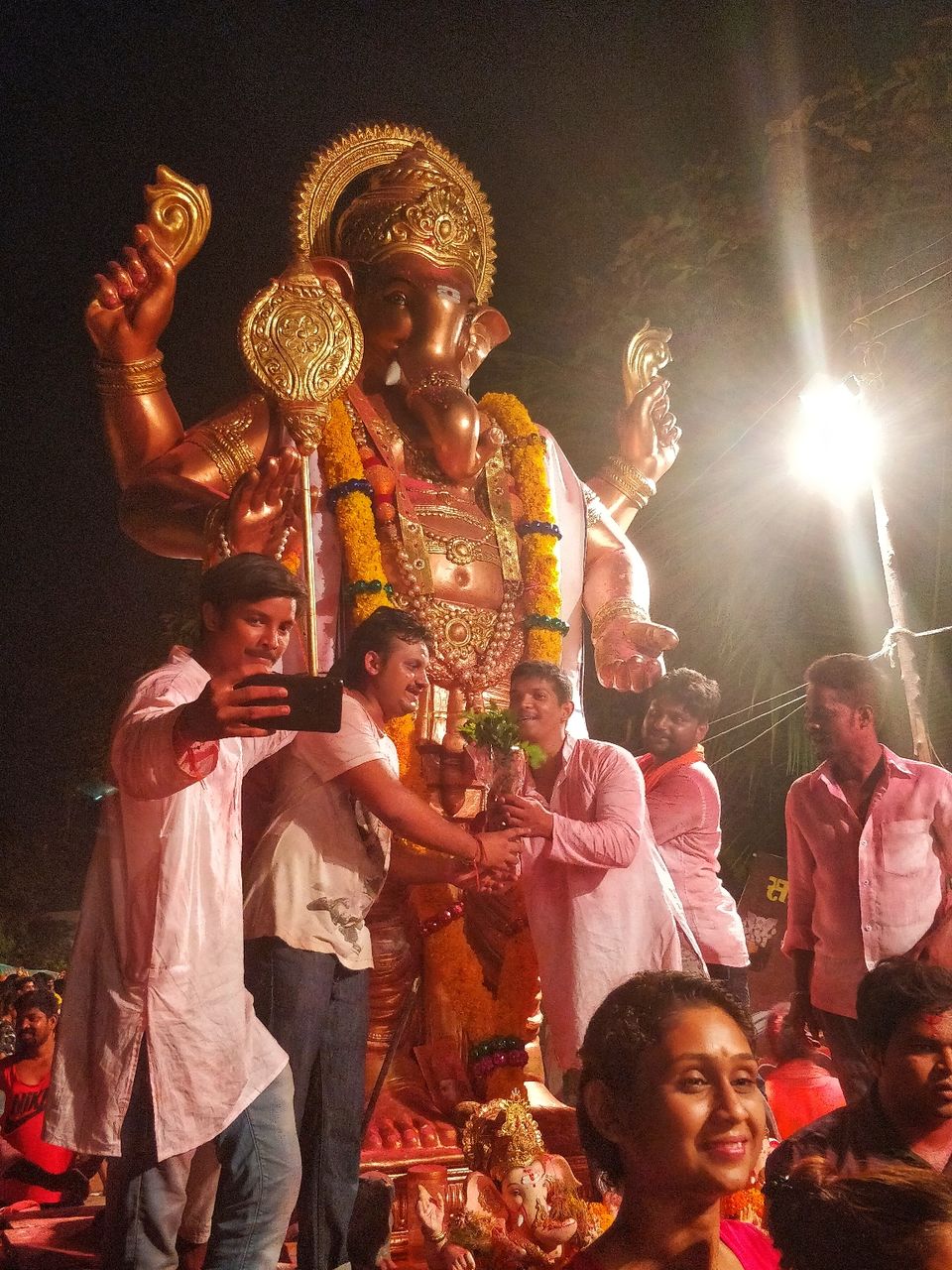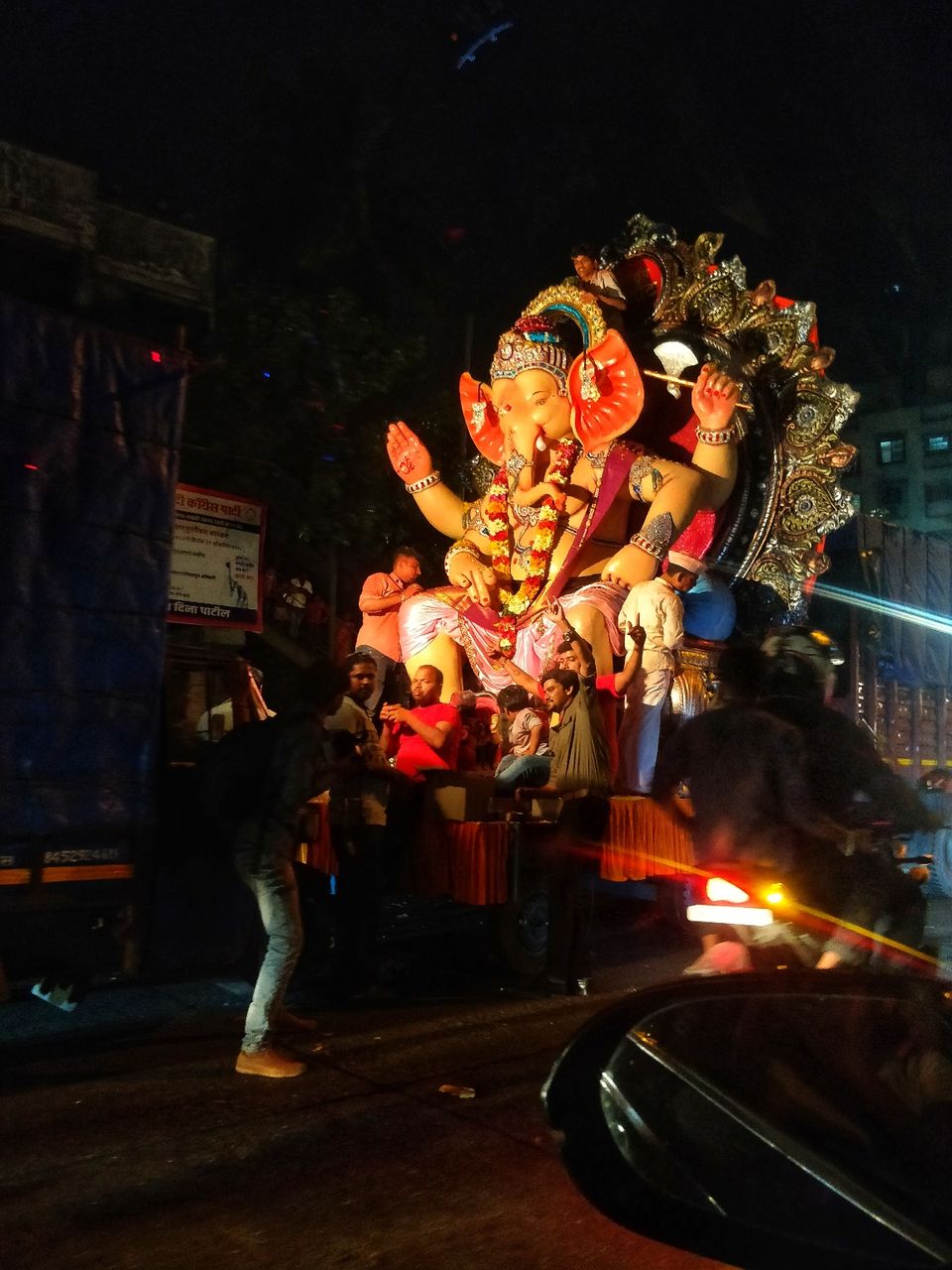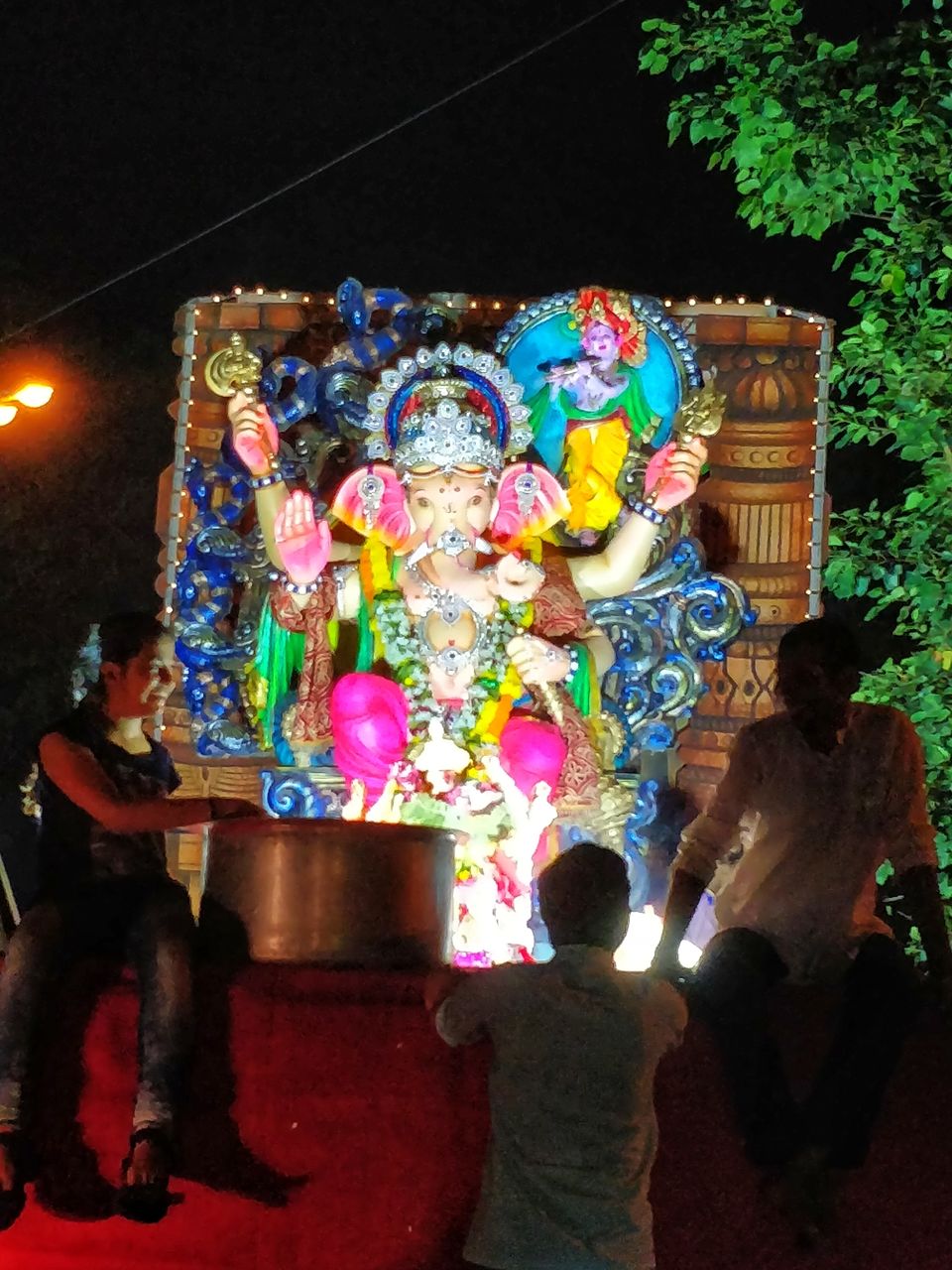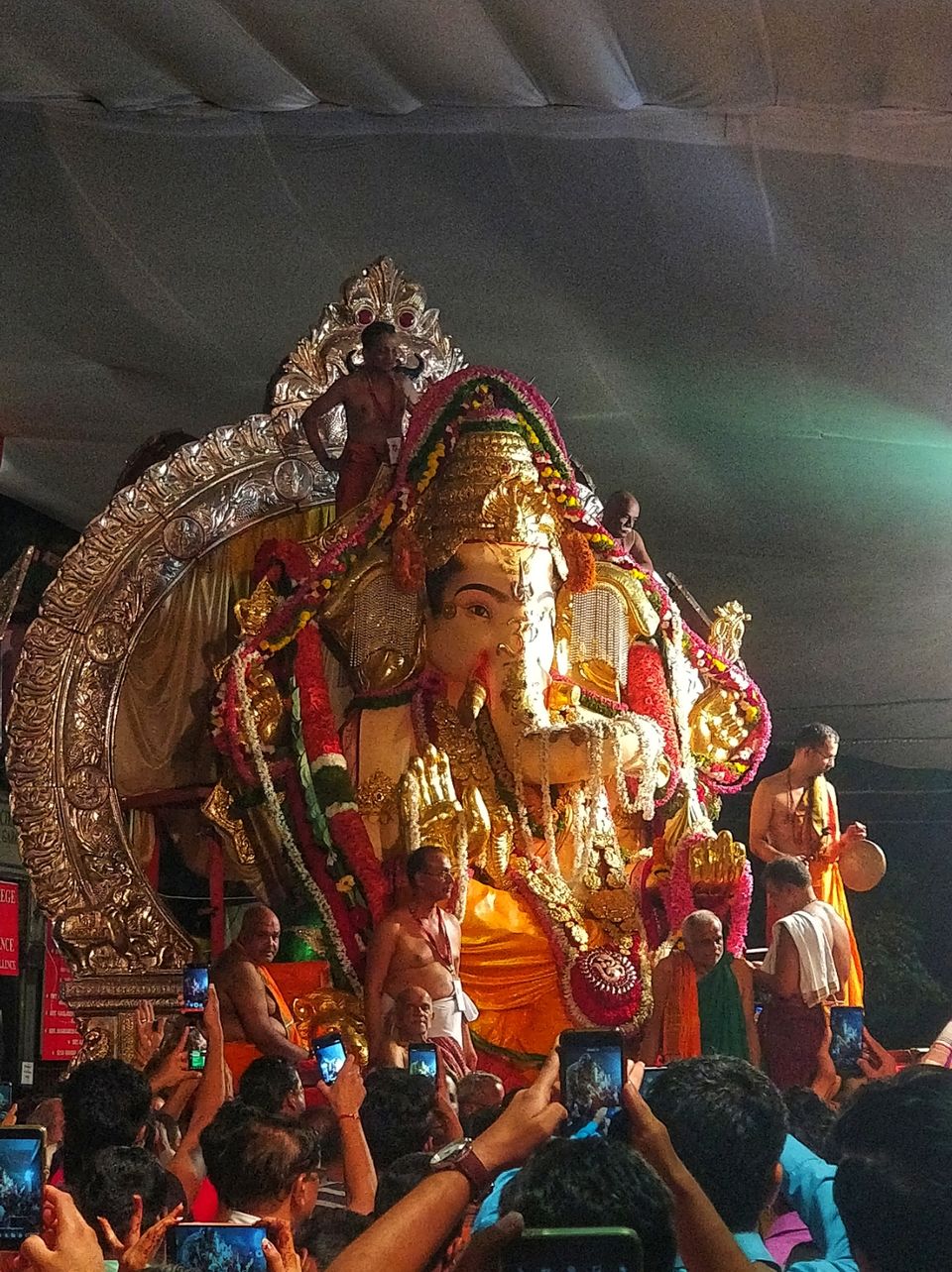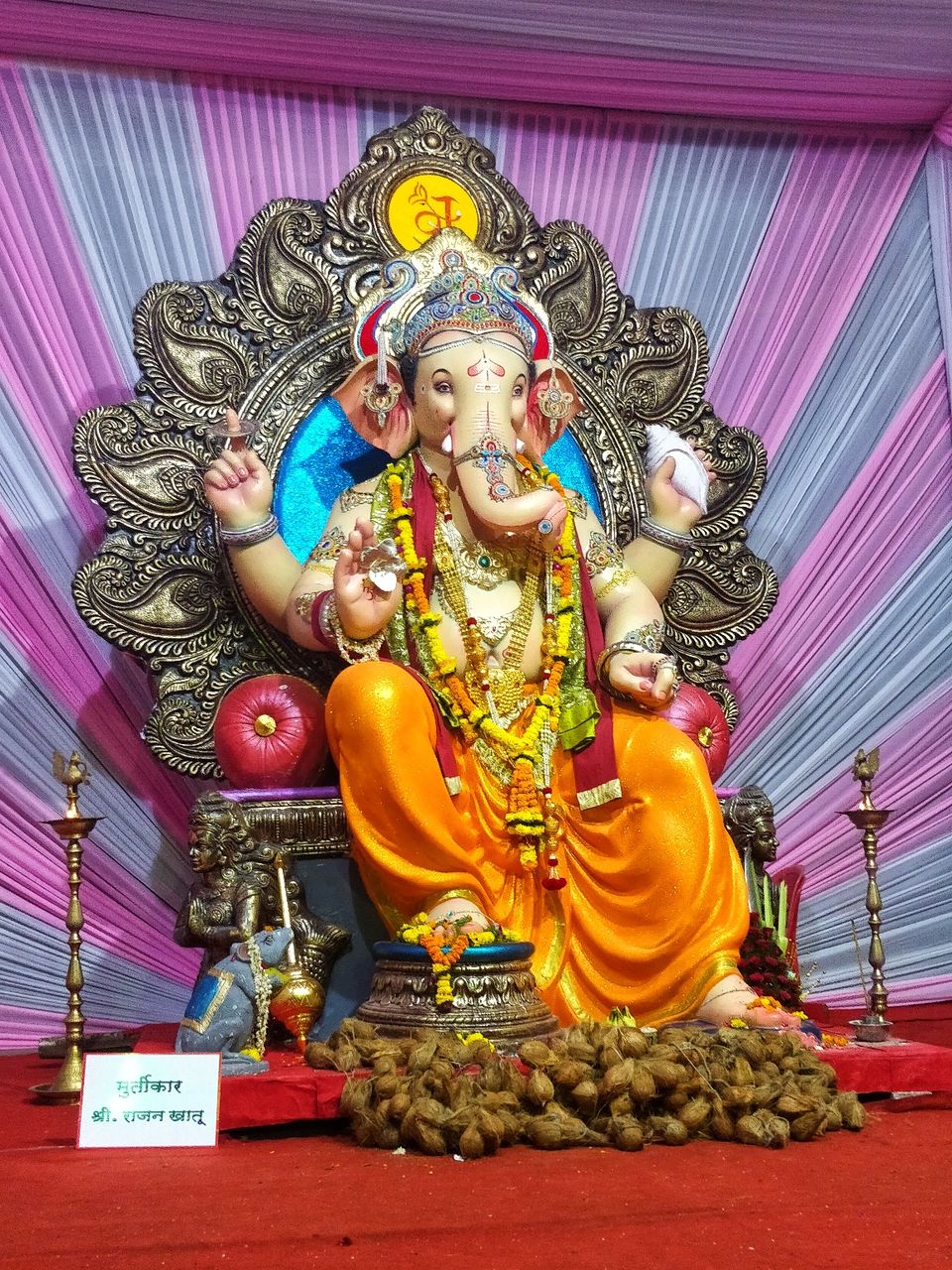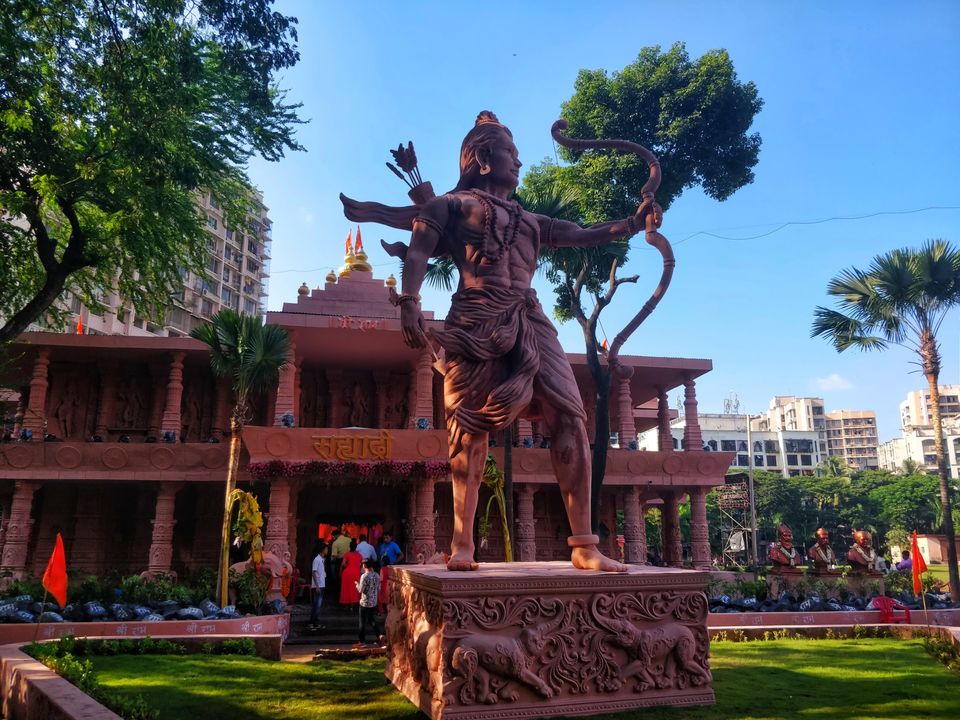 Have fun and feel free to drop me a comment or questions you have.
Till then, keep exploring!!!