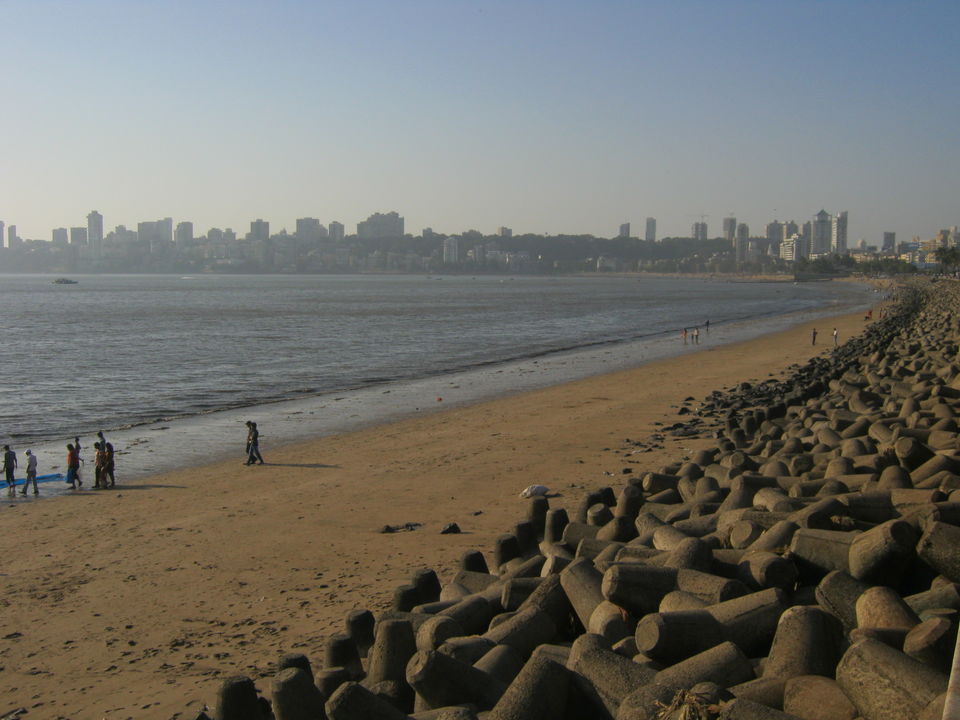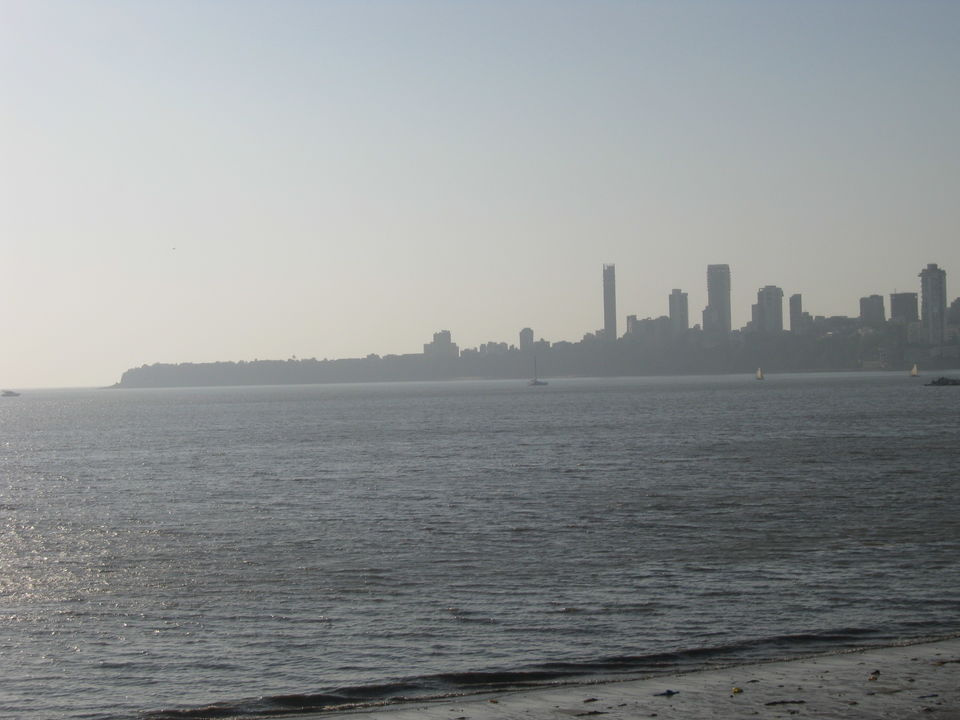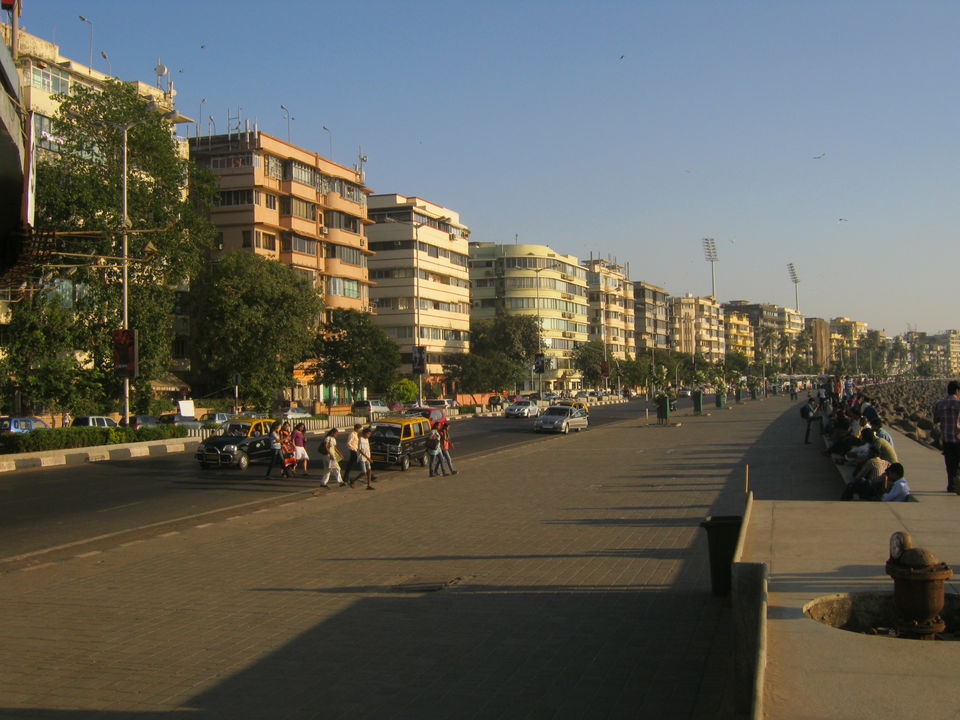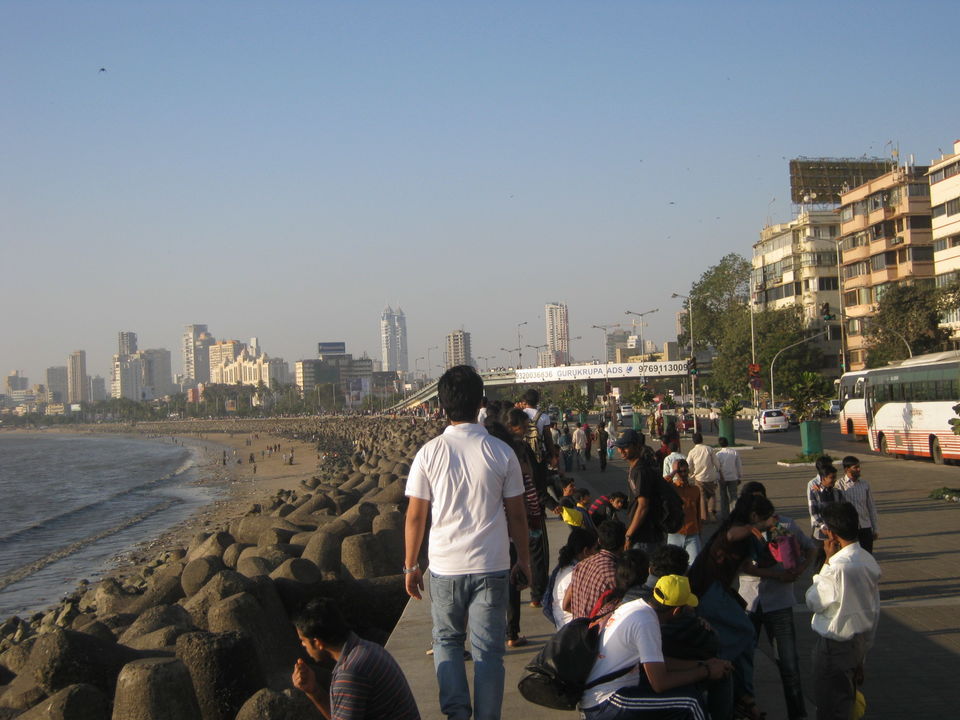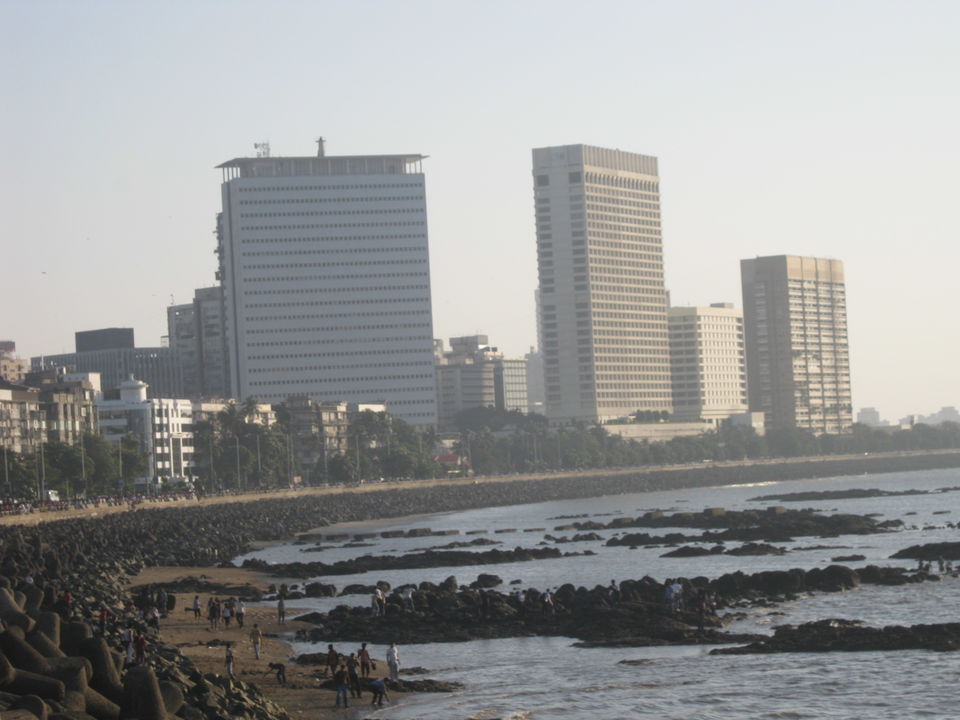 Marine Drive and Chaupati Beach are one of the most famous places in Mumbai, whenever one visits Mumbai, this is a place one can never miss visiting as the place is a cynosure in the many places of the city. The Marine drive is a 4.3-kilometer-long pass in South Mumbai. It is a 'C'-shaped six-lane road along the coast, which is a natural . The road links to Nariman Point ( one of the costliest streets in the world). Marine Drive is also famous because it has a special feature attached to it, in the night when the drive is viewed from a point which is above the normal height, the street lights look like a illuminating necklace, as if there are a lot of pearls which are attached to a single thread.
The Marine drive is a point where people from all walks pf life can be seen, it is almost like a melting pot which engulfs almost everyone who visits the place to enjoy what it has for its visitors. The Drive is famous for the shooting of famous bollywood movies, just to mention, the famous movie of actor Sanjay Dutt, 'Munnabhai MBBS' has a scene in which the Marine Drive is filmed.
The Chaupati Beach which lies alongwith the drive is one of the famous beaches of Mumbai. It has the been awarded with the tagline of beating heart of the City of Dreams. Take a stroll down the clean beach, get a head massage and relax, experience the tangy Bhelpuri, Paani Puri and Paav Bhaaji or simply walk on the wet sands with waves caressing your feet every second.
The beach takes on an all new life during the celebrations of Ganesh Chaturathi, when almost all of Mumbai gathers to immerse idols of Lord Ganesha into the sea. The environment then is very lively and invigorating, something you must not miss if you are here during this time. There are beating drums, processions and a wave of pious energy in the air, all contriving to make a heady atmosphere. Choupati is also one of the places where Ramlila is performed every year. At the conclusion of this ten-day dance drama, an effigy of the demon lord Ravana is burned at the beach.
Take the word, don't miss out the experience of Choupati on your trip to Mumbai. The beach is enjoyable for kids and adults alike and a great place to get some great pictures of you and your loved ones.