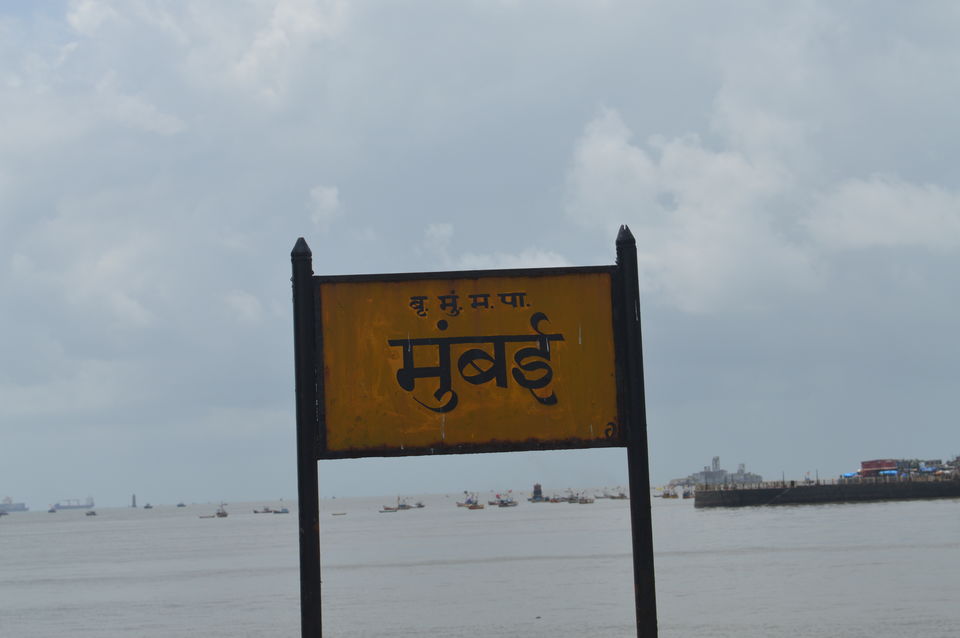 In this article, I'd like to bring our Mumbai to you folks. Probably, in a way I have seen it in past 15 years.
My intention is to make you familiar with my city and show what it is known for. But before that I think you should know little bit about me.
I am a born and brought up of Mumbai. For the first 15 years, I was busy growing up, learning, schooling and playing. Mostly under the guidance of my elders. This period was spent under a protective layer with few instances of exploring things on my own. Going to school from 07th Std was common ritual among things I did alone. In fact, it was the only practice. I use to take a walk and the places I came across were gardens, bus stands, fish market, hospitals etc etc. Some times, took lift from folks riding the bullock carts carrying kerosene. This would be my first experience as a short distance traveler.
After 15 years, my college happened and the real exploration began. Most common was going to college, alone.
Hahahahaha !!! Please bear, this my kind of comedy.
Comparing with school, I was traveling extra 9 kms to college and that too in our cities so called Lifeline - Mumbai Locals.
This gave impetus to my bunking sessions. I had lots of excuses to throw at my mother and she would believe it. She was just happy that her son was going to college. I skipped lectures like no one. I had already earned Masters degree in the field of bunking. My professors knew me by my name without seeing me, my class mates knew me and I didn't know anyone. Such was my fame.
Though today, I completely do not agree with skipping lectures. I do strongly believe that there needs to be some limit in whatever we do. No one told me that ten fifteen years ago. I am telling you. You can thank me later for this.
But, I am happy that I have memories and get nostalgic when I pass by those lanes. But sadly, they don't make me earn (missing winking emoticon)
I did bunk college but I went to places around the city. I am happy that I did this activity. It is from here, I have got this habit of exploring. And I am thankful to myself to some extent. I should've managed my studies as well with this activity. I could have learnt managing myself well. No complains, I think every one learn their lesson in their own unique way.
Better Late than Never - I have learnt to manage things and I am still learning many aspects on the way.
Traveling has taught me more. More than my textbooks. Exploring brought me closer to places which I saw in my textbooks. I memorized my lessons from the textbooks. From traveling, I never felt the need to memorize. My eyes started to capture those surrounding, so explaining them turned way too easy for me. In return, it improved my language. In Mumbai (anywhere) - काम नहीं आएगा चलेगा, ज़बान साफ़ होना चाहिए ! It doesn't matter if you don't know your work, but you should be clean in your thoughts and talks.
It taught me more about taking care of my belongings. Breaking Stereotypes. The silence satisfaction of coming home. I am sure, you must have experienced this feeling, if you travel.
Okay. I think, I have bored you enough. So without further adieu - I'd like to share some places that you should visit when you're in Mumbai.
1) Queen's Necklace - I am talking about Marine Drive. This spot is the major highlight of Mumbai. It is called Queen Necklace because of its shape which resembles a neck. Queen may be, because of its Victorian past. Ahh !!! So much of Colonialism. But its fine, history is history, good or bad - happy or sad, reality should be acknowledged. This place is a common joint for college goers and I was one of them.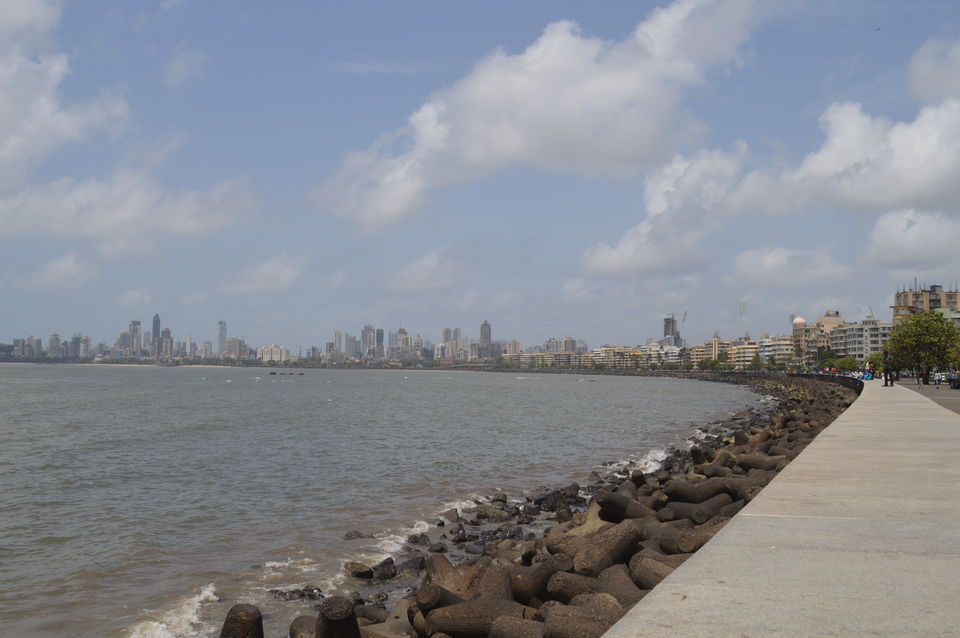 Lets start from one side of the necklace and go towards the other. Starting from Nariman Point, NCPA, Oberoi & Trident Hotel, Brabourne stadium, The Ambassador Hotel, Jai Hind College, Churchgate railway station, Wankhede Cricket stadium, Hindu & Police Gymkhana, Tarapore Aquarium, Wilson College, Girgaon Chowpatty, ISKCON Chowpaty, Babulnath Temple, Eco Park, Hanging Gardens & Kamla Nehru Park, Walkeshwar & BanGanga.
i) Nariman Point: This is the southern tip of Marine Drive. You must have seen many times in our Hindi Films. My favorite scene is from the movie Munna Bhai MBBS or my favorite song from the movie EMI - "Akhon hi Akhon main yu khoye rahe" sung by Mohit Chauhan.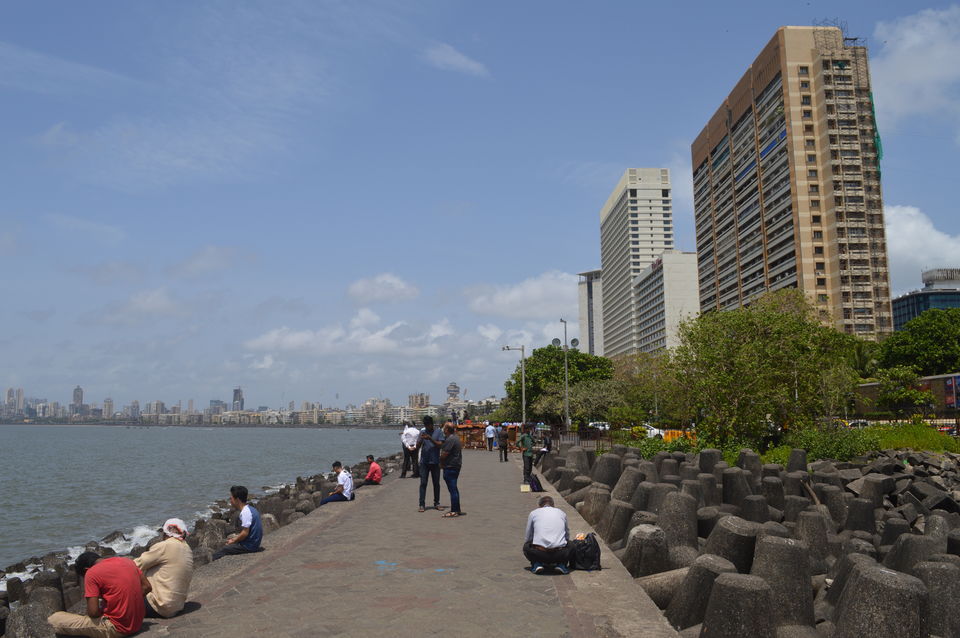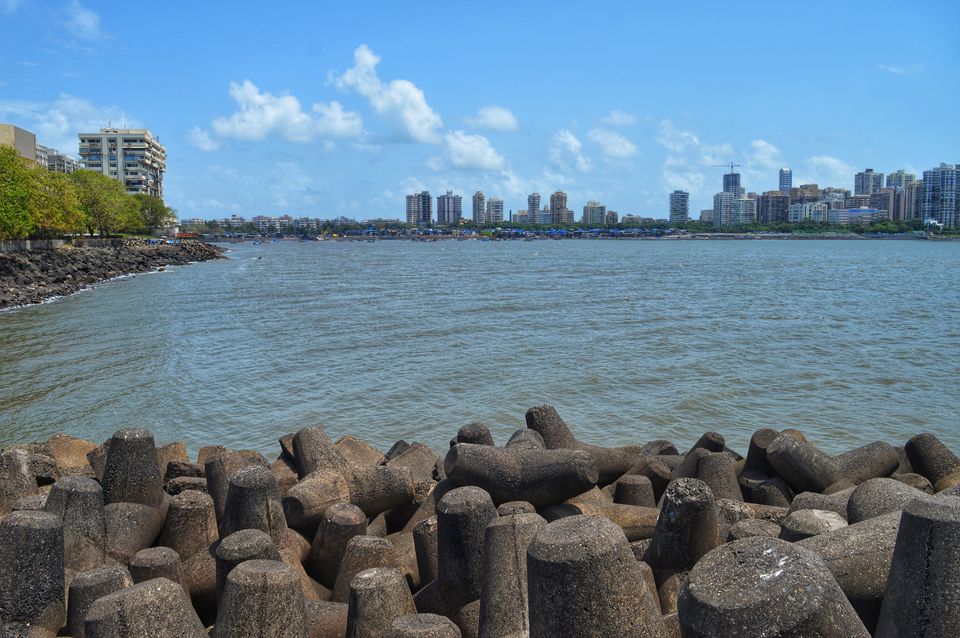 I am standing at Nariman Point. A similar strip can be seen on the other side which is restricted. Remember 26 / 11 Mumbai attacks, the terrorist came in a boat passing through this gap and landing at Back bay area.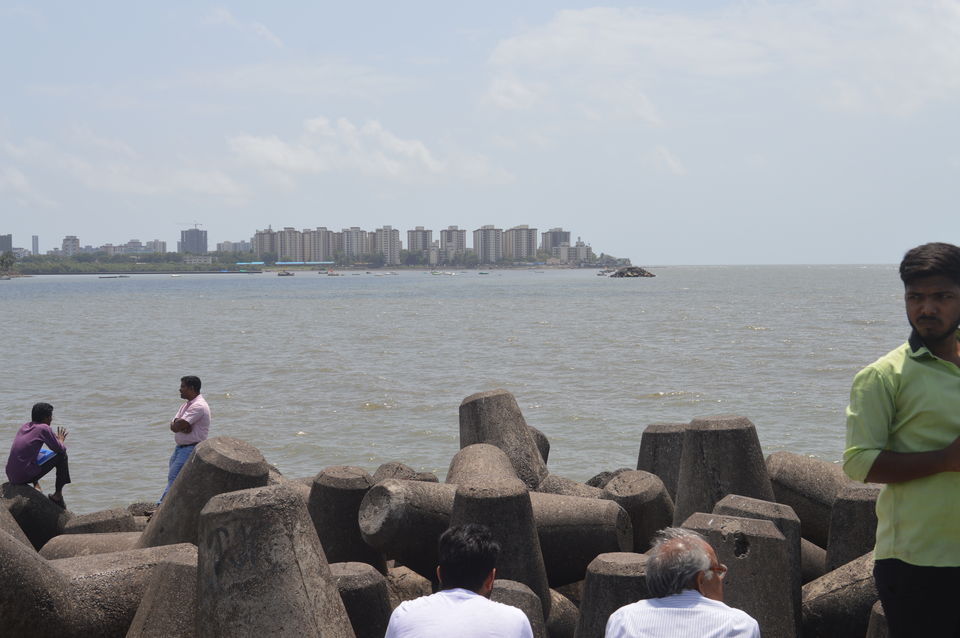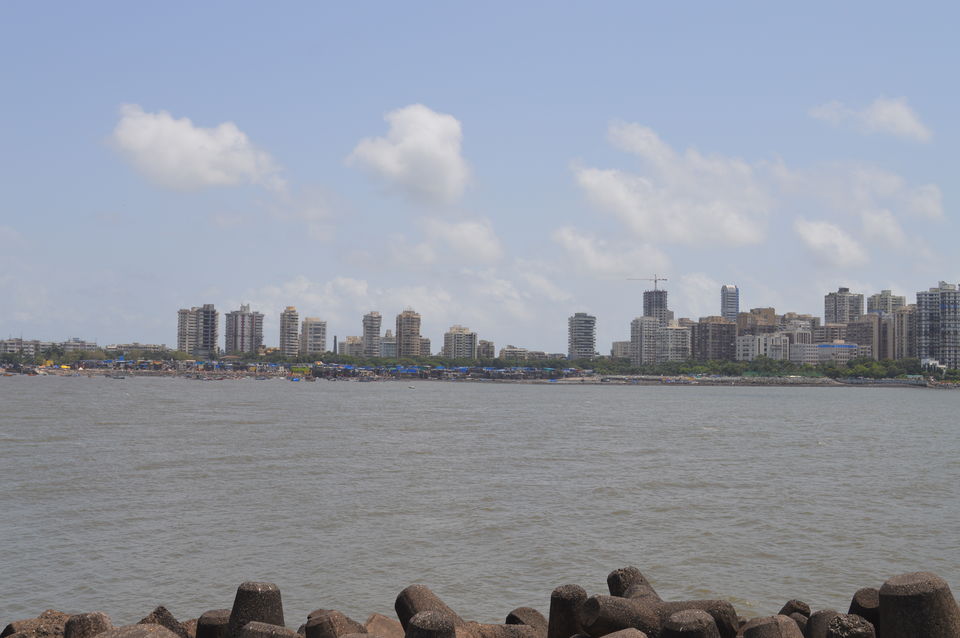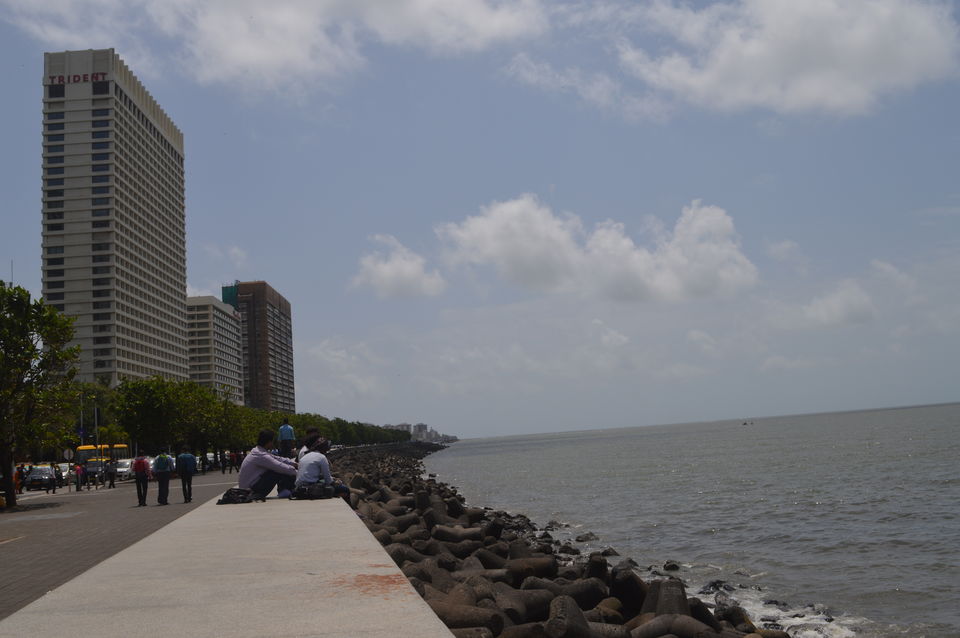 I suggest you to take a walk to the Northern tip of the Necklace. On the way, you will find The Ambassador Hotel, Wankhede Cricket stadium, Hindu & Police Gymkhana, Tarapore Aquarium, Wilson College, Girgaon Chowpatty, ISKCON Chowpaty, Babulnath Temple, Eco Park, Hanging Gardens & Kamla Nehru Park, Walkeshwar & BanGanga.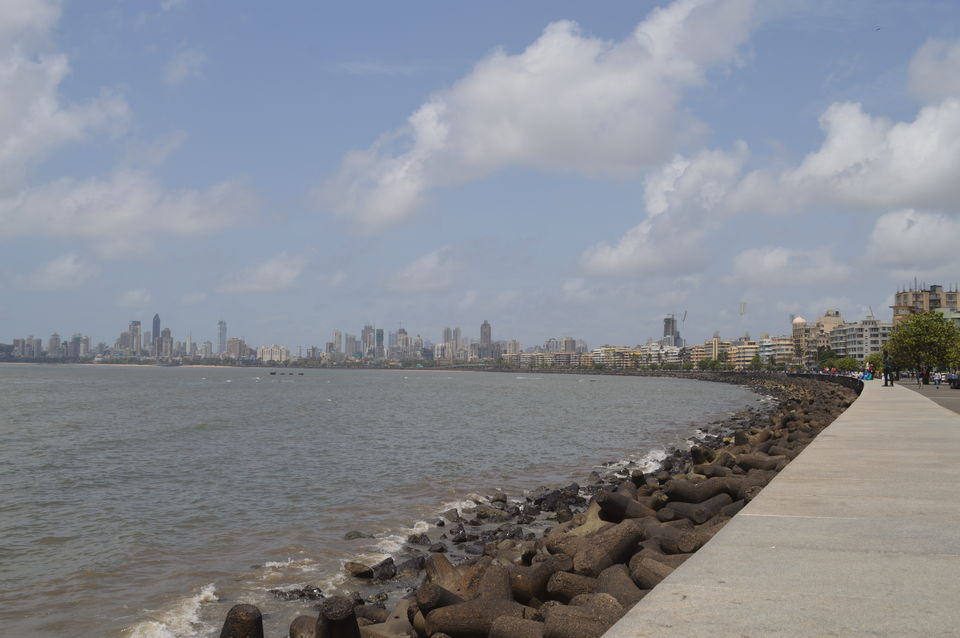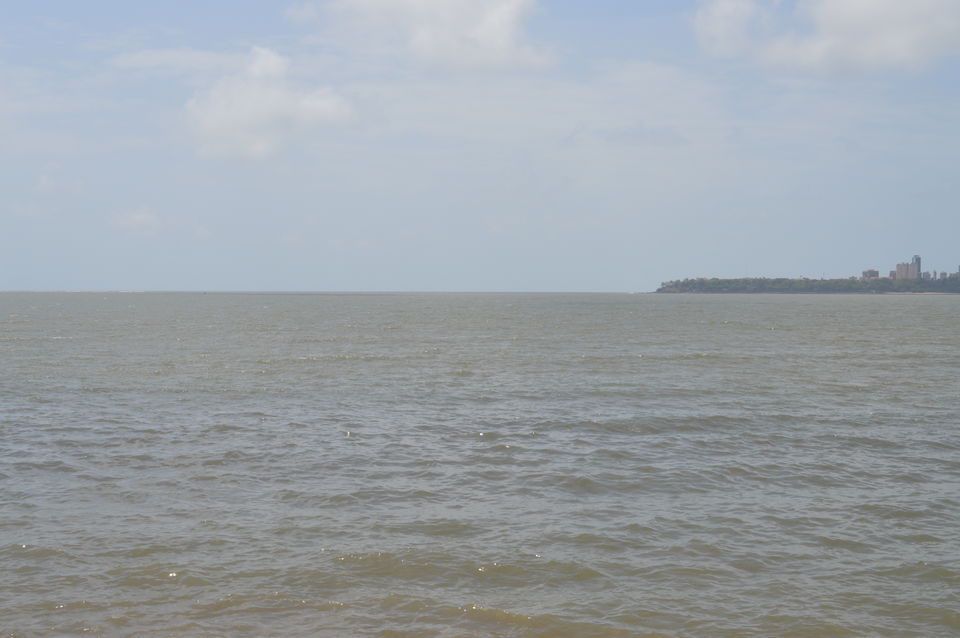 I am sorry for not sharing the pictures of the other spots around the necklace as mentioned. I think they got deleted as I am unable to find them in my hard disk. All of them are near to Marine Drive. The Gymkhanas and Tarapore Aquarium are right in the front of the drive. You will find them on the way towards Girgaon beach.
It is my humble request that you visit Babulnath Temple - dedicated to Shivji. From here, you can walk to the Kamla Nehru Park and Hanging Gardens - known for the Boot House. This park is common for school picnics. We were brought here so many times.
Walk further to reach Walkeshwar - Ban Ganga. Ban Ganga is believed to be constructed by Pandavas. They have erected a pole in the middle of a pond - I guess by Bhim, its a tall lumber. I felt like I have come to mini Varanasi. It gives you the feel of Banaras in Mumbai.
I so want to share the picture of Ban Ganga as it is my favorite. I am unable to find them in my folder.
For a minute, I felt like sharing a picture of Ban Ganga from net with credits. But, I have strictly refrained from using someone else's picture in my writings. Don't want to get in to copyright infringement. Seriously, I am disappointed with myself for not keeping the pictures safely. We always had great time here. During monsoon, the pond area gets flooded. We never went to resorts during our college days for two reason. One, we had Ban Ganga. Two is, we didn't have money those days. I got some Rs.50 as a daily wage from my mother and my friends also received some what the same amount. Born with Less, but still Precious - Ah ha haaa!!! (Line from a rap song by Biggie Smalls)
2) My city has a sea Link: Bandra Worli Sea Link - I've shut lot of my colleagues with this. At my work place, I had co-workers traveling to Mumbai for meets and training. They boasted way too much about their cities. I never understood their pride for their cities. Some bragged about Pune, some jazzed about Bangalore weather, one was from Jaipur and so on. They use to find gaps in conversation to divert the topic towards their city. I never understood this. I mean, I am proud of being an Indian. That too, now-a-days I have different way of looking at it. I think, I need to do some thing to make my country proud. Then it makes sense. Otherwise, whats the point being proud of its landscapes, rivers, nature - when we don't do a bit to keep it clean. The day we learn to keep our cities clean. From that day, I will feel proud of it.
Okay, where were we. Right - Bandra Worli Sea link. So when these folks talk a lot. I simply ask them one thing, whether their cities has a sea link or not. And they go crazy. Because cities such as Pune & Bangalore can never get a sea link. They may get a bridge over lakes or river, but not sea link in this age at least. I never found this point getting older. I use it repeatedly and mock their disappointed face. Now Mumbai is set to get another Sea link and an underground Metro. Also underwater Bullet Train High Speed Railway network. O ho, how could I forget Chhtrapati Shivaji Maharaj statue and coastal roads. Ha ha ha ha. I have so many points to pound them in future. Certainly, my future is full of laughter. By the way, I am eagerly waiting for the coastal roads.
Bandra Worli sea link is ideal if you enjoy driving. Even Lewis Hamilton drove his F1 car on this bridge.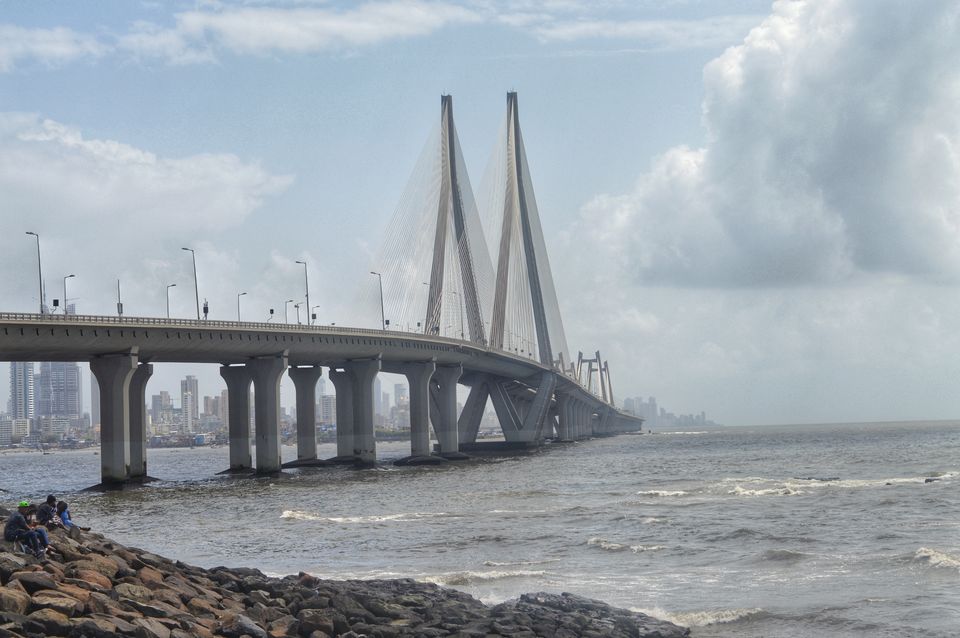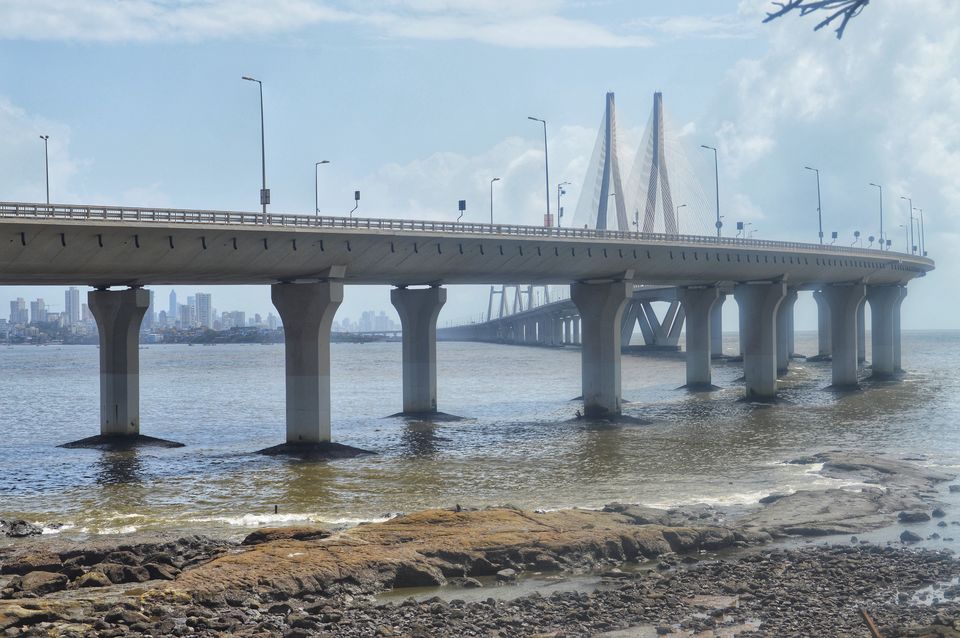 This picture is taken from Bandra side of the sea link which will end on the Worli fort side.
I am standing at Bandra fort near the exotic Taj Lands End. A five star luxury property facing the Arabian sea.
I always felt, the B in Bollywood stood for Bandra. I couldn't think of Bombay, as I grew up calling my city as Mumbai.
Bandra fits well because some of the movie celebrities stay here. Salman bhai and Shahrukh bhai are the two big shots I know. It wouldn't be wrong if Salman is called as the king of Bandra. Few years ago, I saw a news which said that Salman own maximum real estate plots in this area. Didn't verify it, though. But, I think, he would. If he's not then who would?
Both the stars are loved by our people and you will find crowds outside their houses. One day, a family in an auto rickshaw stopped and asked me about Salman's house. To be honest, I didn't know at that time and also the rickshaw driver had no clue. I admire them but never stood in front of their houses waving at them. Mumbai is so fast paced that who has time for all these activities. A true Mumbaikar will never waste time on celebrities. It is the excitement in the hearts of the small towners who go berserk at them. I never did. I only have one picture clicked with Vidya Balan that too with her permission which she denied at first. After walking several steps, she halted and asked her sister to click the picture. So generous and kind of her to do that. I was overwhelmed. Thanks to her.
Bandra is the coolest place to hangout for most. I personally, connect with South Mumbai - Marine Drive and Colaba.
I usually visit Bandra for Band stand and Mount Mary. You can also visit the Bandra Reclamation and Carter's Road. Carter road is also known for Celebrities.
Recently, I went to the church after a decade for the feast. It brought back beautiful memories of our childhood.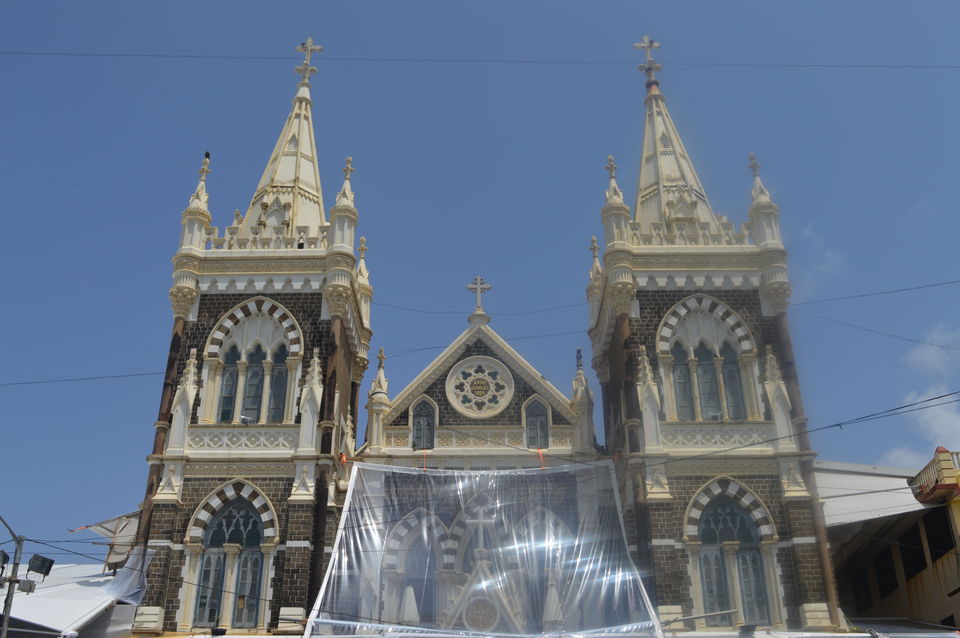 This church is one of the most revered in Mumbai - dedicated to Mother Mary.
Mumbai has three divine women - Mumba Devi - Mother Mary - Mahalakshmi looking after it. Also some others too, which I will share in the later part of this writing.
If you're in the city, note that the church celebrates the feast of Mother Mary in the first week of September. They organize a fair (Bandra fair) and people from all religion flock to take blessings. The best time to be in this place.
There are many places in Bandra to roam around. But for shopaholics - Bandra's linking road would be a fairy's world. I see those rich kids bargaining with the stall owners. Which I, a middle class is bad at. I am happy with the online retail e-commerce sites. I've got no skills in this segment.
From here, you can visit the Gaiety Galaxy Cinema hall, now called as G7 Multiplex. I don't know why it has been named this way. May be, the owners attempt to go with the trend of multiplex culture. There are few cinema halls who have retained the theatre culture of the city. I know, the Arora theatre in Matunga famous for South Indian films, Chitra Theatre & Plaza Theatre at Dadar (Hindi & Marathi films) and then this one. These ones have that old school charm.
3) Worli: From here, I'd like to take you to Worli. Another great stretch of the big shots. It is known for housing Singhanias and Ambanis - JK House of Raymond's owner & Antilia of Mukesh Ambani.
Worli is also facing the Arabian sea, therefore it also has the same feature like Bandra Band stand. Mahalaxmi Race Course, Haji Ali Dargah, Mahalaxmi Mandir, National Sports Club, Nehru Planetarium are some of the famous spots here.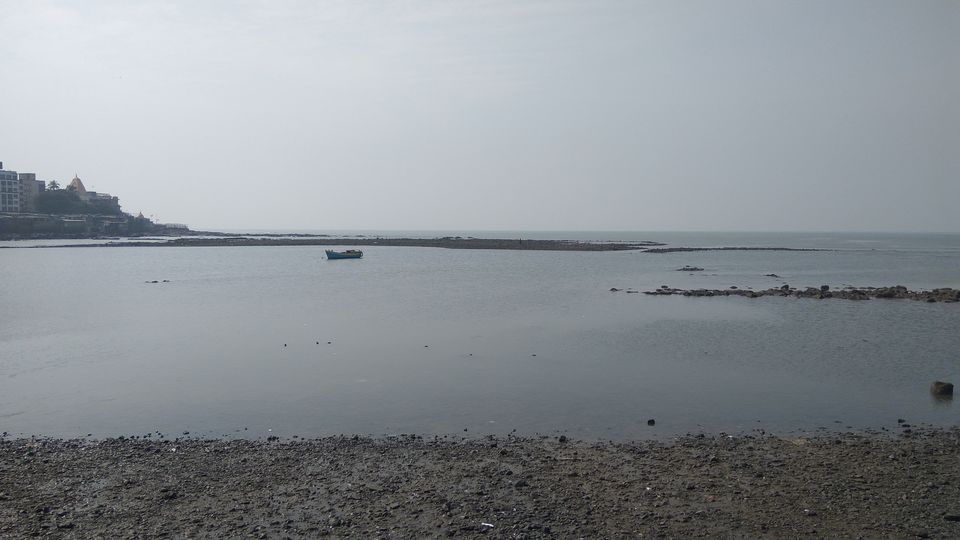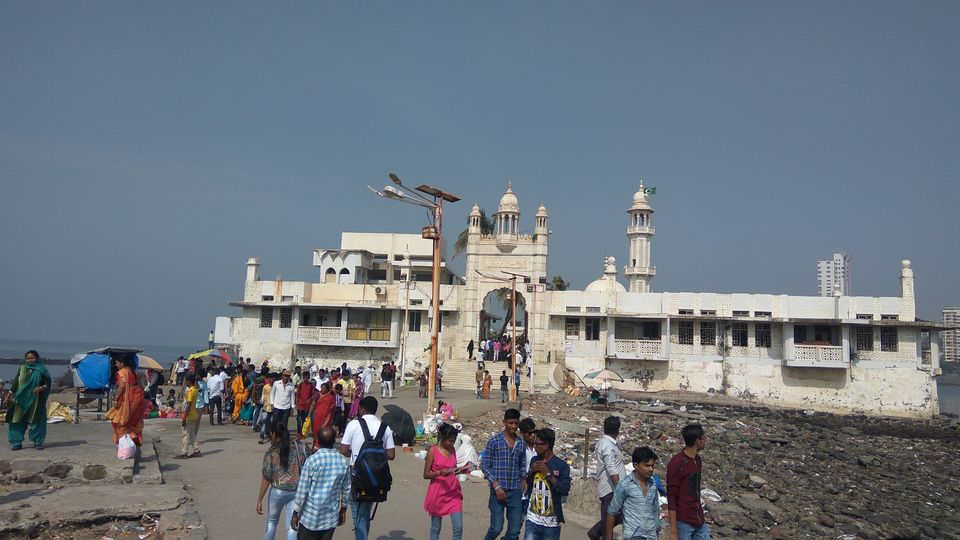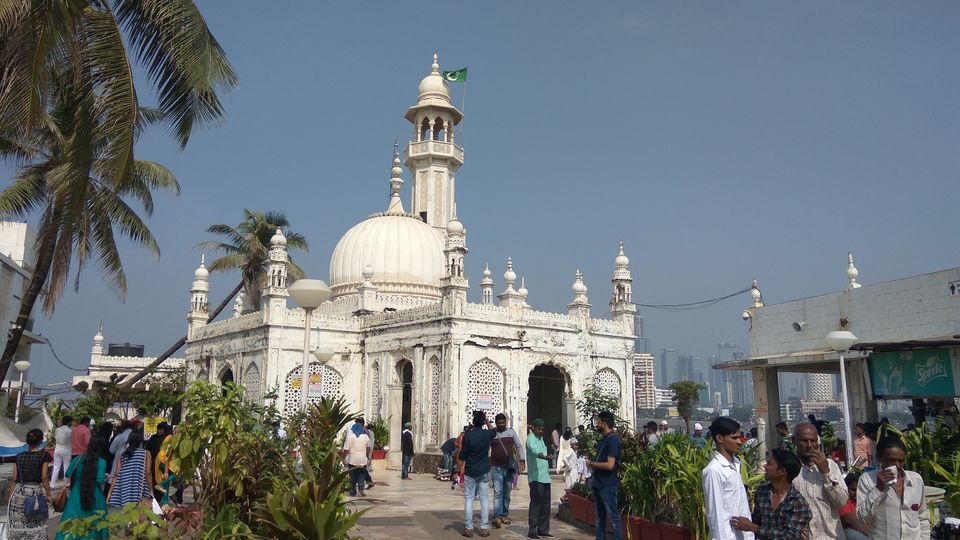 The climax scene from the retro movie Coolie starring Amitabh Bachchan is shot on top of the minaret.
4) This one is my favorite. South Mumbai. I have spent most of my time in this area. My college is situated in this area. My friends are mostly from this area. I partied here be it any occasion or situation. Some places are restricted due to security. For it to remain that way, I will not share any details on them. But there are lots of spots for public to cherish. Number one -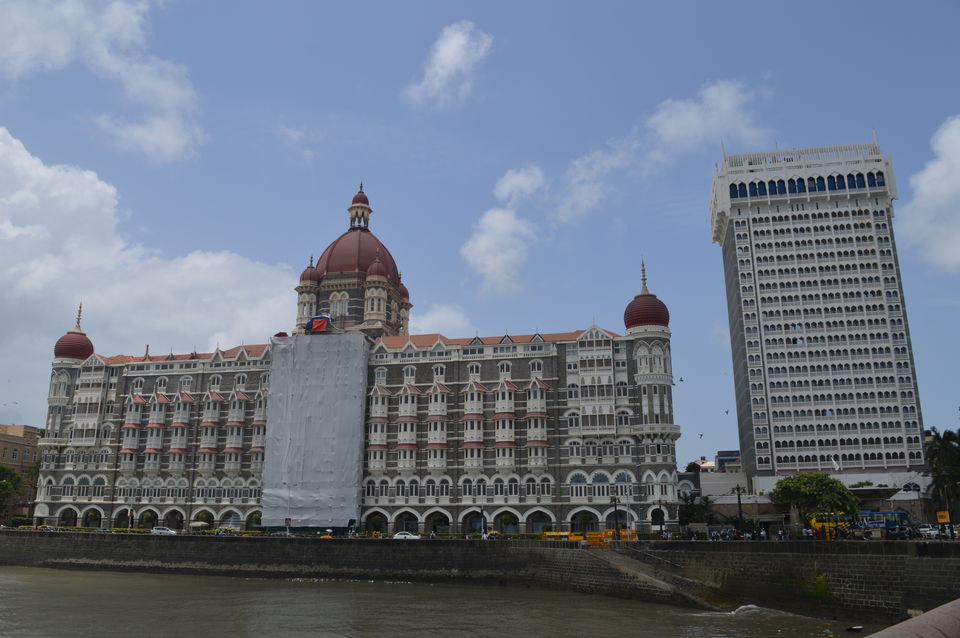 I have always admired Ratan Tata who stays nearby in this area. I will not tell you where.
I have never entered this hotel. May be someday or may be never. But, I'd like to thank, the TATA family for gifting Mumbai with a royal masterpiece. It is not less than a monument. It stood for a century and will continue to stand for years to come. We are grateful to Ratan Tata for the support he offered to the people affected on the 26th Day of November 2008.
From here, you can buy ferry tickets for Gharapuri island. This island has recently received electricity. I guess, in 2017 or 18. Archaeologist excavated caves in this island which makes it well known.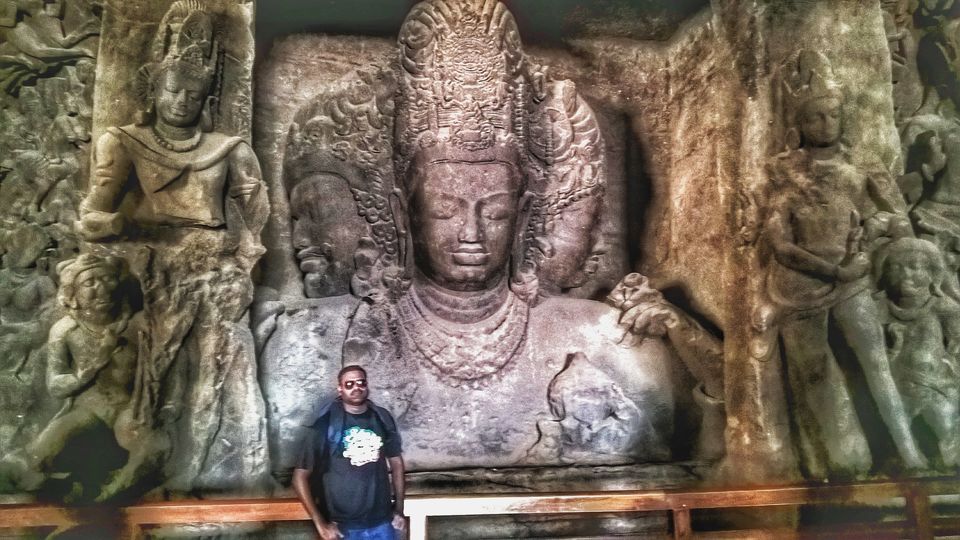 Isn't this statue of Trimurti splendid. When I came here some years ago, I was awe struck. The first impression is always the best.
You can also travel to Mandwa from the Gateway of India. Mandwa serves as a joint which connects to Alibag city. Alibag is known for its beaches and water sports.
For history nerds, Chhatrapati Shivaji Maharaj Museum has lots to offer. This museum is close to the Gateway of India.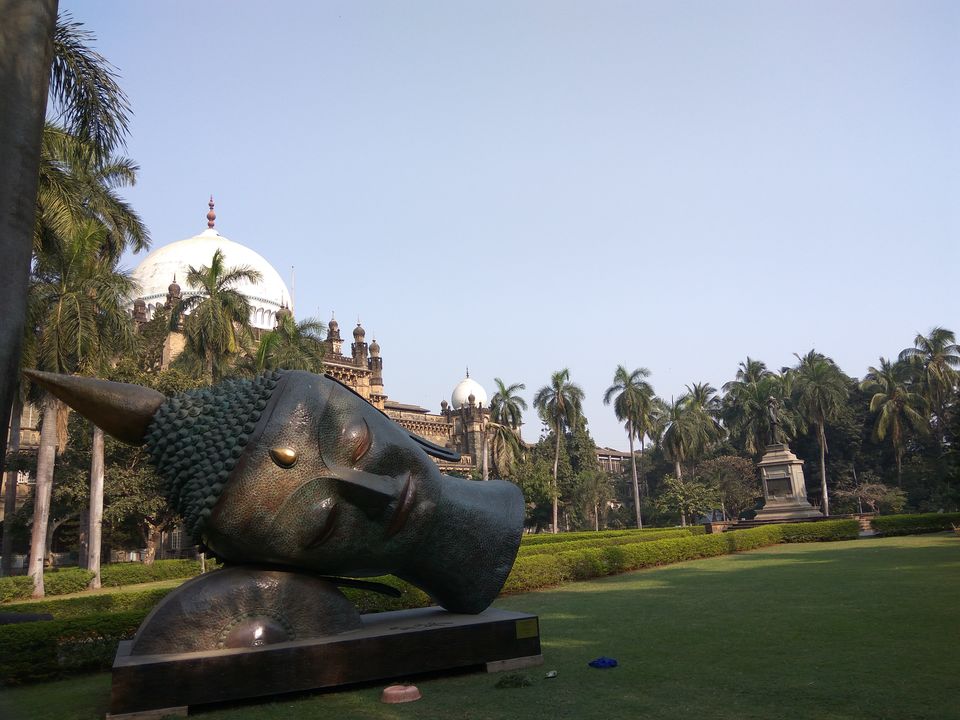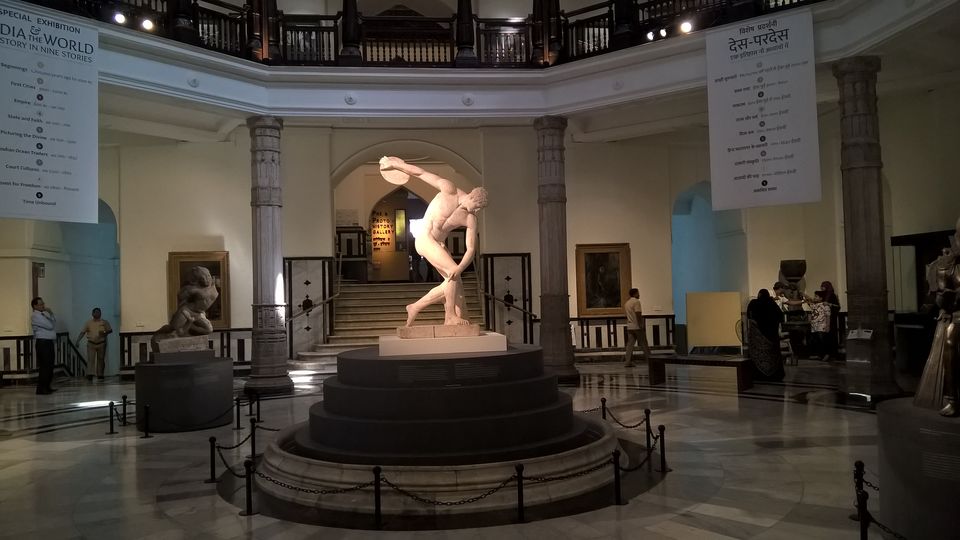 The National Gallery of Modern Art is right opposite to this museum. People with liking in fine arts will enjoy it to the fullest.
Well, with fine arts, I almost forgot to tell you about the "Jahangir Art Gallery"
This gallery host painters and helps them display their work to the commoners. You won't be charged a penny to enter this premise. It is adjacent to the Chhatrapati Shivaji Maharaj Museum. There are self taught painters earning their bread near the gallery. They charge a decent amount to make your portrait. I have made several portraits of mine. Their work is extra ordinary too but they lack the degree.
To earn a degree in Fine arts, you can enroll yourself in the Sir J J School of Art. Students & Alumnus of this Institute get to display their work at this gallery. I guess, they have a tie up with the institute.
There are several places such as Mumbai University building and the Rajabhai Clock Tower overlook the Oval Ground. Then, the Asiatic Library and Horniman Circle.
I am sorry that I do not have pictures of them to share it with you. Hence, skipping them.
I have shared 4 places with you. I think, I should end this piece with the fifth point.
5) Global Vipassna Pagoda: The temple for Vipassna Meditation practitioners. Vipassna is a way of meditation done by the Buddhist Monks. A gigantic Pagoda has been constructed in the island of Manori near Borivali.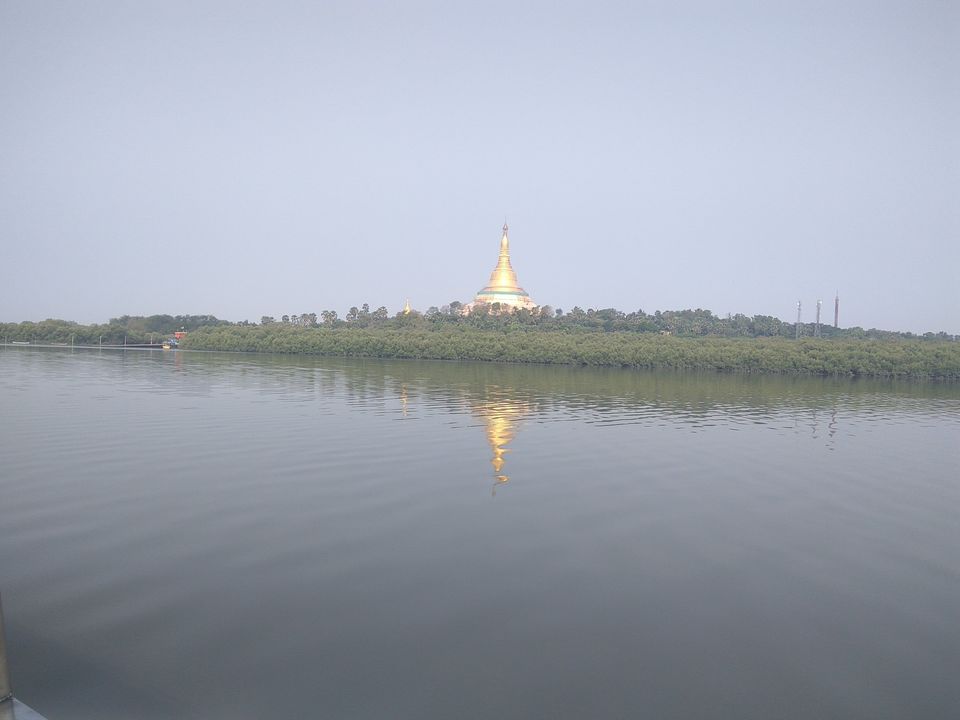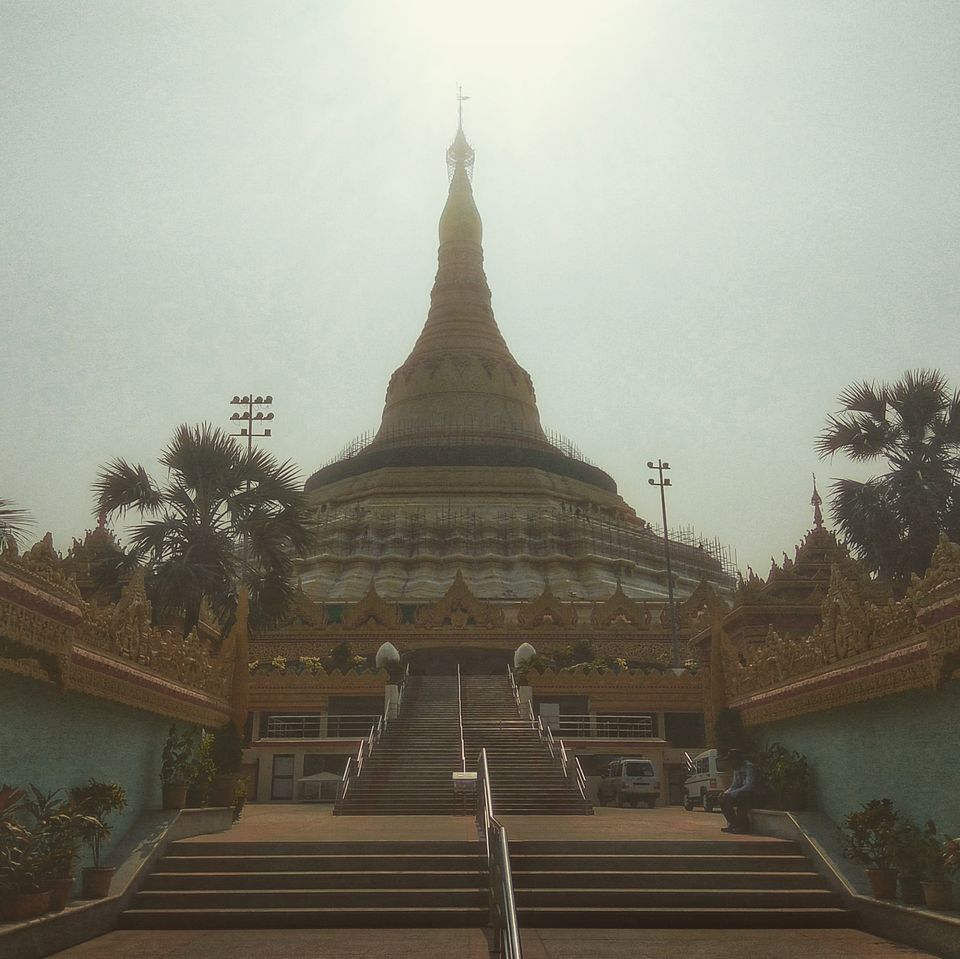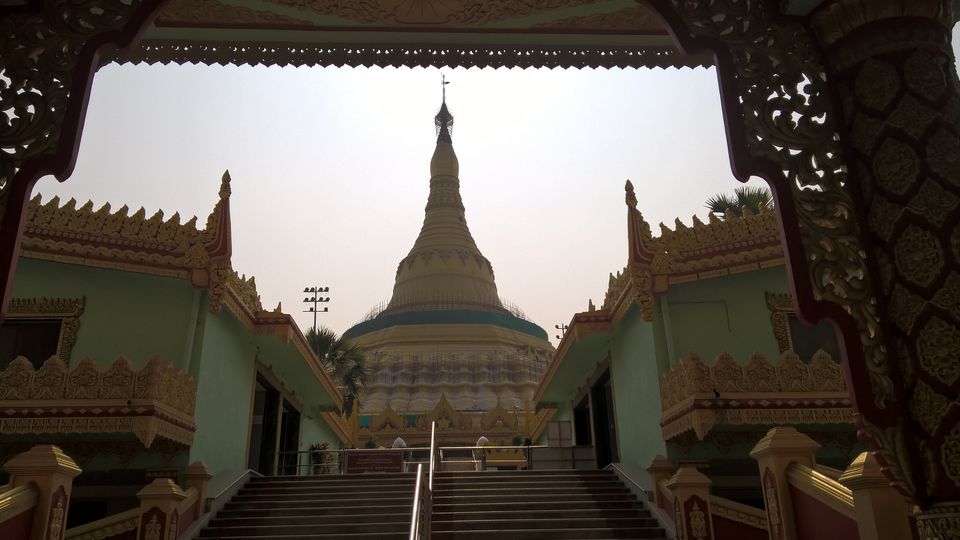 After the hustle and bustle of the city. Please come to this place to fulfill your desire of being mindful.
One day visit to this sanctified temple can calm you down for days. It is next to a Water theme park however its aura remain untouched by the noise.
They do offer stay options. You can opt their Vipassnas program and spend some quality time meditating under the Pagoda.
Borivali is very well known for Sanjay Gandhi National Park. The park is home to leopards and black panthers. It is also home to few Buddhist caves. You can go around the park in the bus operated by the government. When I went last time, our bus was chased by a tiger. Don't worry, the bus is covered with iron railings.
If you're looking for beaches, you can go to Malad from Borivali. Malad has nice beaches in proximity. I've been to Dana Pani beach, Aksa Beach. I am not sure about the condition of these two beaches, how are they now. You can search on the net and give it a try.
I think, this article has become too lengthy. I always avoid writing such lengthy piece of information. But, Mumbai is so vast and diverse, the lengthiness is bound to occur.
I have skipped numerous places due to lack of pictures with me. However, I have covered most important points in this article. I intend to write more on my city. May be I'll cover other parts in those articles. I have also written few more article on Mumbai. Please do go through. I hope you enjoyed reading this write up.
Thank you.
Regards,
Bonny
insta: oldskool_indian
Twitter: oldskool_indian
Frequent Searches Leading To This Page:-
weekend destinations near mumbai, places to visit near mumbai for weekend,one day getaway from mumbai,luxury weekend getaways from mumbai, budget weekend getaways near mumbai