The foundation of modern Mumbai's eating out culture is believed to have been laid when the Irani cafes were set up a century and a half ago. The 'cabin' restaurants of Kolkata came up roughly around the same time and some would say that they play a similar role in the development of Kolkata's restaurant scene.
These restaurants were referred to as 'cabins', pronounced as 'ke-been' in Bengali, after the plywood partitioned curtained cabins which they contained. This was at a time when the Indian society was quite conservative and when 'respectable' women were not meant to be seen in public. These cabins enabled women to eat out with their families and yet be away from the public eye. The cabin concept was not unique to Kolkata and other cities including Mumbai had them too.
In their heydays, the cabins in Kolkata were also known to be quite popular with folks who would come to watch theatre in places such as Bhowanipore in South Kolkata and Haathi Bagan in the north. Most of those theatres do not exist anymore and the cabins of Kolkata are dwindling in number too.
One of the reasons given for the cabins shutting down over the last few decades is the fact that couples spent hours there over one soft drink or a shared biryani/kobiraji which was not good enough for business. After all, these places didn't have the mark-ups that coffee shops have today.
While some cabin restaurants like Malancha, Miloni Sangu Valley and Sukti have shut their doors, others like Bonophool and Manorama Cabin are struggling with the vagaries of time.
While some still retain the word 'cabin' in their names, most of these restaurants do not have actual cabins any longer. The cabins have been removed and the seating has been made open. These restaurants are small places which are not air-conditioned. If you are alone, you might have to share a table with a stranger which is a great way of meeting fellow food lovers. Don't expect to find a toilet and definitely do not look for free wifi!
Till date it is only and only yummy taste that has been the driving force for these Kolkata cabin restaurants. The high turnover of diners ensures that the quality of what you eat is dependable despite the humble surroundings and the food being so affordable. You do not go here looking for gluten free, vegan, keto-friendly or oil-free food. The high turnover of diners ensures that the quality of what you eat is dependable despite the humble surroundings and the food being so affordable.
I have picked up a few crumbling yet existing cabin restaurants of Kolkata for this post. Take a close look at them and of course do try their age-old delicacies whenever you can.
#1. Anadi Cabin
This 92-year old establishment was founded way back in 1925 by an individual named Balaram Jana. It is said that Jana named the food joint after his son Anadi. You can visit this cabin restaurant for typical Bengali jolkhabar (morning or evening) or snacks. While the interiors of the restaurants are truly very basic - wooden tables and chairs placed against an equally crumbling ambience, but the food is definitely worth it.
Once at Anadi Cabin do remember to try the traditional Moghlai Parantha-flattened square-shaped paranthas stuffed with minced meat and egg. Do remember to try the chops and cutlets-be it chicken cutlet or fish chop, the yummy taste is bound to leave you asking for more. While the customer base for Anadi Cabin is limited, it is frequented by some loyal customers, and occasionally you would also find some youngsters coming here to grab a quick bite.
Address: 9A, Jawaharlal Nehru Rd, Dharmatala, Kolkata, 700013
#2. Dilkhusha Cabin
Dilkhusha - the term literally translates into 'happy at heart' or a 'happy heart'. While I don't know why the owners chose to name it so, but this one happens to be one of the oldest running cabin restaurants of Kolkata, standing at 115 years' old. Founded way back in 1902, the food joint is currently run by the fourth generation of the original founder. Interestingly, though the restaurant did away with its cabins back in 2011, it continues to cater to a substantially large number of clientele that ranges from students from the nearby colleges (including Presidency), and the local booksellers and sari-shop owners to the older generations.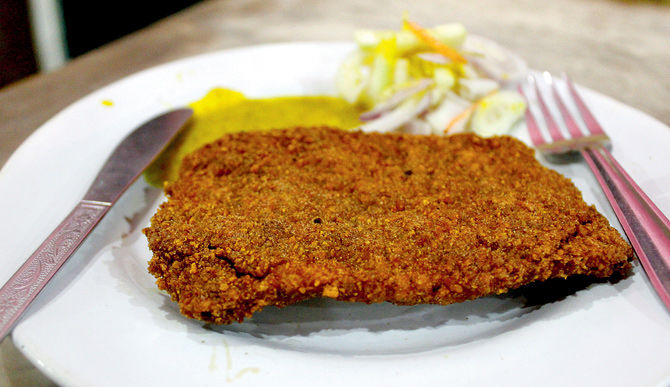 One of the must try dishes here happens to be the doi chicken (chicken in curd gravy). On the other hand, the traditional cutlet, kobiraji and devil continue to strike a chord with young food lovers as they did a century ago. These customary dishes continue to be served with kasundi or the Bengali version of the English mustard sauce. Vegetarians can choose from the vegetable chop, vegetable cutlet, chowmein and fried rice.
Address: 88, Mahatma Gandhi Rd, College Square, Kolkata, West Bengal 700009
#3. AD Cabin
Another traditional cabin restaurant that is already facing stiff competition from its modern day competitors happens to be AD Cabin. If you are anywhere in Manicktola and that too near Sukea Street and want to grab some quick bites, then you must step into this age-old AD Cabin. Operational for decades now, AD Cabin continues to be a popular hangout joints for the old age people of the nearby localities. Unfortunately, once frequented by college students, AD Cabin has somehow ceased to lure today's young crowd.
However, that does not mean AD Cabin is not worth visiting. The restaurant is definitely a must-visit especially if you want to sink into the nostalgia of north Kolkata's past.
While the traditional Bengali jolkhabar (snacks) fast food like kabiraji chop, cutlet and fish fry are available, AD Cabin is famous for its chicken stew. The stew, prepared with carrots, raw papaya and potato is simply delicious. The interiors of the restaurant are shabby and almost crumbling at places. However, the delicious and pocket-friendly dishes make up for all the inconvenience.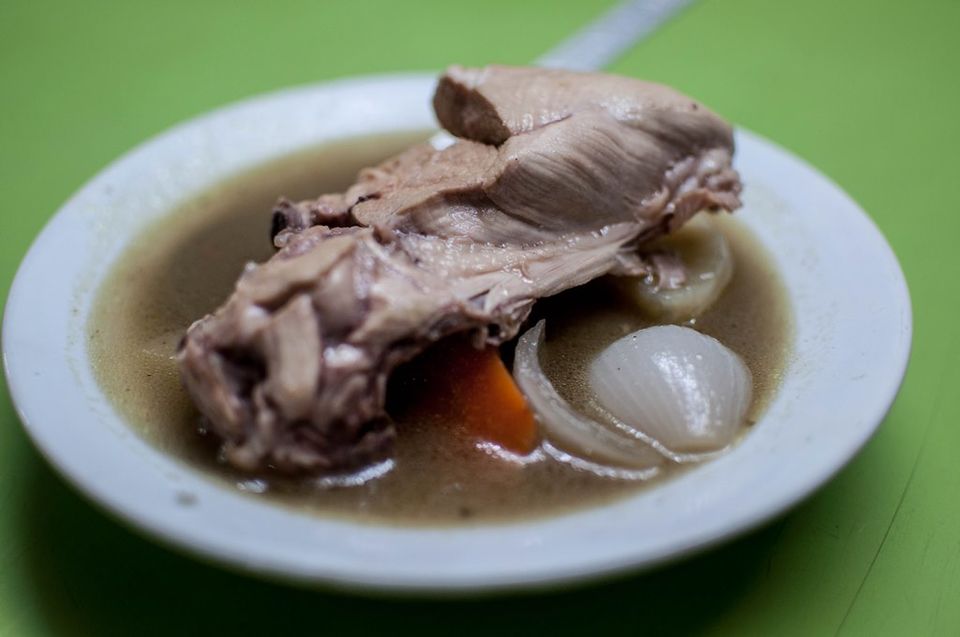 Address : 23A, Mahendra Sreemani Street, Kolkata, 700009
#4. Allen's Kitchen
Founded roughly 132 years ago, Allen's Kitchen supposedly dishes out the best prawn cutlet in the city. Originally located in Chitpur, it is said that this famous cabin restaurant was founded by a Scottish gentleman named Allen who later passed on the business to a Bengali bhadralok named Jibankrishna Saha who shifted it to Sovabazar, its present location. Started way back in 1885, the food joint is still run by Saha's descendants.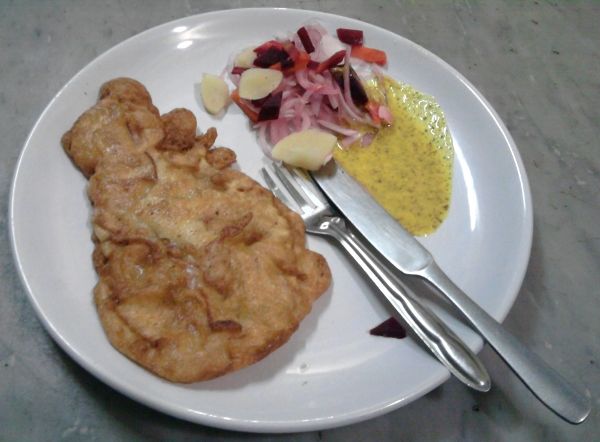 Usually open from 4pm to 9pm, the menu is somewhat limited as compared to other cabin restaurants. Nonetheless, the menu is definitely worth a shot. Once at Allen's Kitchen, you must must try their famous Prawn Cutlet. When you enter Allen, you walk past avuncular chefs who have been working here since their childhood. You will see them frying the chops and cutlets that would then be served to you on marble topped tables in a tiny room inside.
Address: 40/ 1, Jatindra Mohan Avenue, Kolkata, 700006
Source: NDTV and others.
To be continued in Part II.