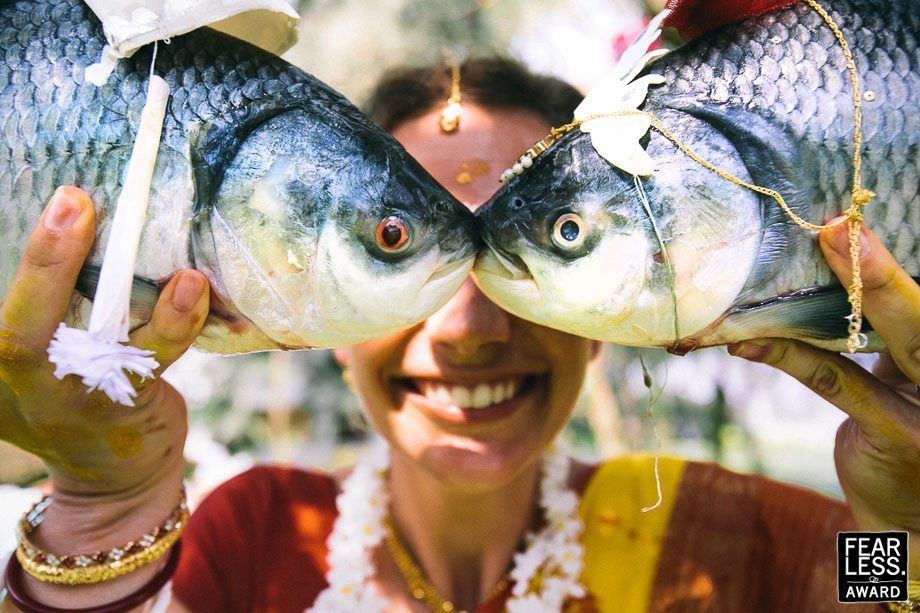 Kolkata is literally a basilica of cultures. This quality is best accentuated in its rich culinary traditions, which has been culled through the ages and inspired by several migrations and invasions! From its mouth-watering Mughlai cuisines inspired by the Mohammedan-community and authentic Haka Chinese food brought in by it's Chinese Immigrants to its indigenous cuisines and British-style bakeries which dates back to the Pre-Independence era, the City of Joy is a perfect haven for the foodies!
With the City Map continuously getting enriched with more and more eateries, the list is never-ending when it comes to the special cuisines of the City! And that compelled me to divide the food-story into Parts!
Part 1: Bengali-Mughlai-Chinese
Here is a humble list of some of the hot tables of the town segregated according to the nature of the cuisine-
Bengali Cuisine:
1. Bhojohori Manna
One of the oldest in the town, with its menu chasing the seasons and festivals. This place was established with the objective of preserving Bengal's rich gastronomical lineage in the guise of a budget hotel that is affordable by all. Despite the years that have elapsed since its inception, the restaurant has retained its old world charm, which effortlessly conjures up scenes from a bygone era.
Specialties: Daab Chingri(prawn cooking inside a coconut shell), Mutton Dakbangla(A rich spicy mutton curry with eggsas add-ons) and Hilsa paturi(Steamed Hilsa in Banana Leaf which is a seasonal favourite)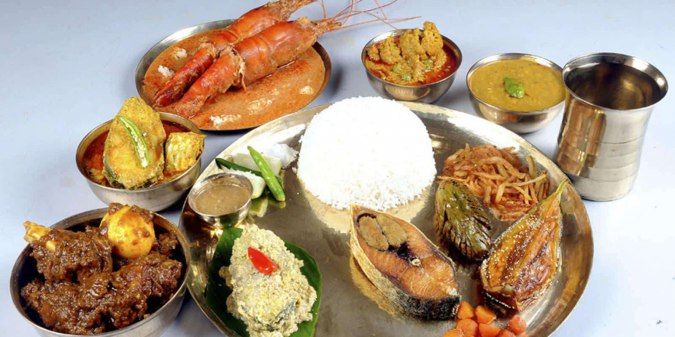 2. Aaheli – The Peerless Inn: Step into the place for a firsthand experience of Bengali warmth, hospitality and sumptuous food. Located in the heart of the city on Chowringhee Road, Peerless Inn provides a world class lodging experience for the discerning traveler.
Specialties: Bengali Thali(platter), Betki fish curry, mutton curry, and prawn malai curry.
*Luchi is a deep-fried flatbread made of wheat flour that is typical of Bengali, Assamese, Maithili and Oriya cuisine and Kosha Mangsho is a very hot and spicy mutton curry
3. Koshe Kosha: Relatively new in the city, this place serves authentic Bengali food with a sophisticated touch.
Specialties: Polao and Kosha Mangsho(Sweet scented rice served with spicy hot bengali style mutton curry)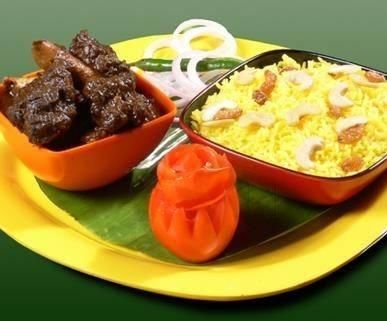 4. Kewpies, Elgin Road:
Kewpies is the place to go to for an authentic Bengali meal if you don't have someone who can treat you to a home-cooked meal.
Specialties: Served in terracotta utensils, feast on the absolutely traditional Mangsho (mutton curry) and Malai curry chingri (prawns in spicy cream sauce)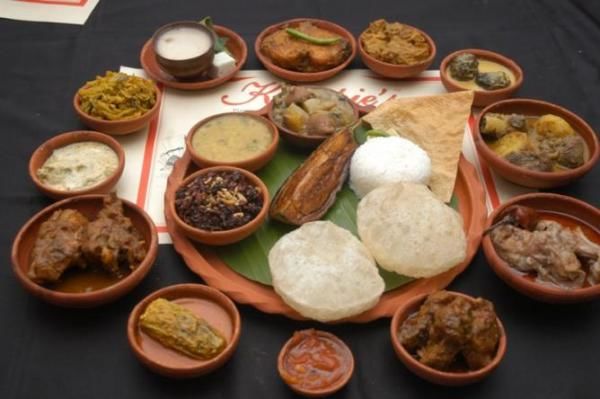 5. 6 Ballygunje Place:
Another Authentic Bengali Restaurant in south Kolkata, the place serves awesome Bengali style fish curries. They have both the options of A-La-Carte and Buffet meals.
Specialties: Try out any fish specialties, it wont disappoint you.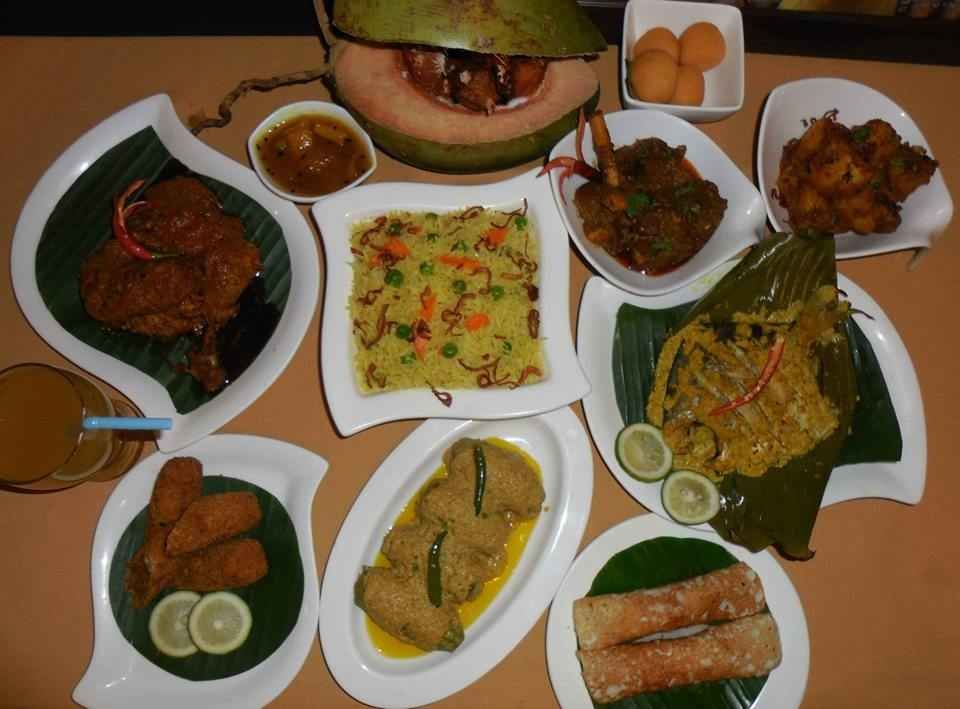 Chinese:
1. Tiretta Bazaar, Sun Yat Sen Street
Momos, dimsums, strings of Chinese sausage, fishball noodle soup, pao and various other delectable treats are hawked by immigrant Chinese vendors to make your breakfast experience memorable. It's best to come early in the morning before everything is sold out.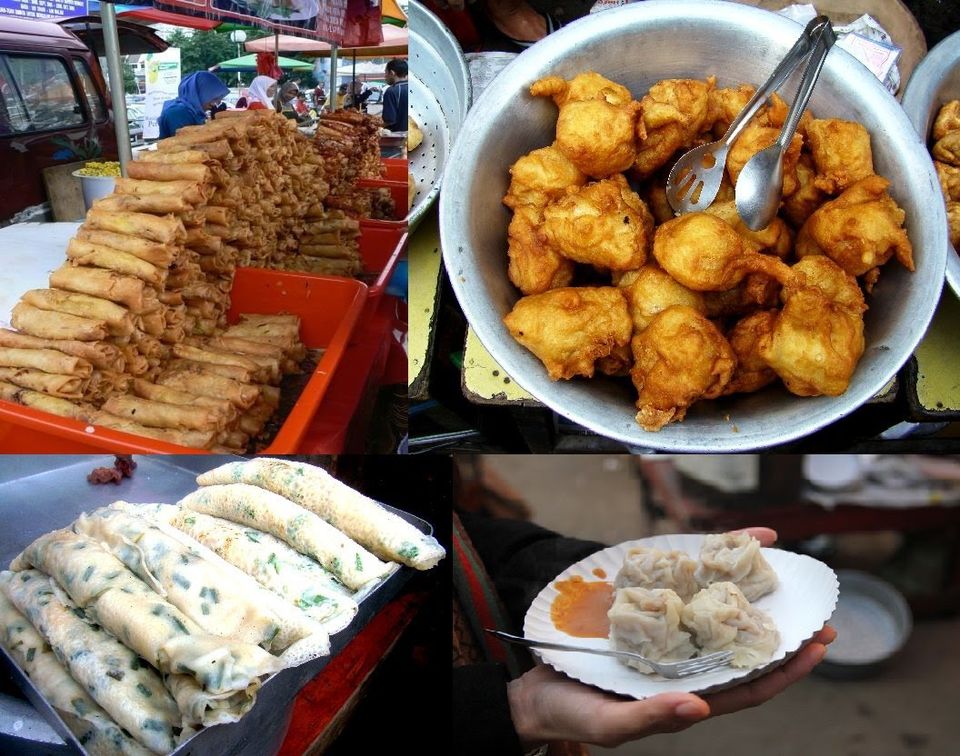 2. China Town, Tangra:
The waves of Haka Chinese immigrants who moved to the city during the Sino-Indian war, brought with them delicious recipes of authentic Haka Chinese food. Their ingenuous recipes, combined with the local herbs and spices have become a distinguished brand today, popularly referred to as "Indian-Chinese" food. The place has bountiful number of Chinese restaurants almost all of which serves delicious Indo-Chinese delicacies at a very affordable price.
Kim Ling, Big Boss, Beijing and Golden Joy are the notable ones.
Look for the Hakka Noodles and golden fried prawns at any of the places. Alcohol and Breezer at a cheap price will complement your meals.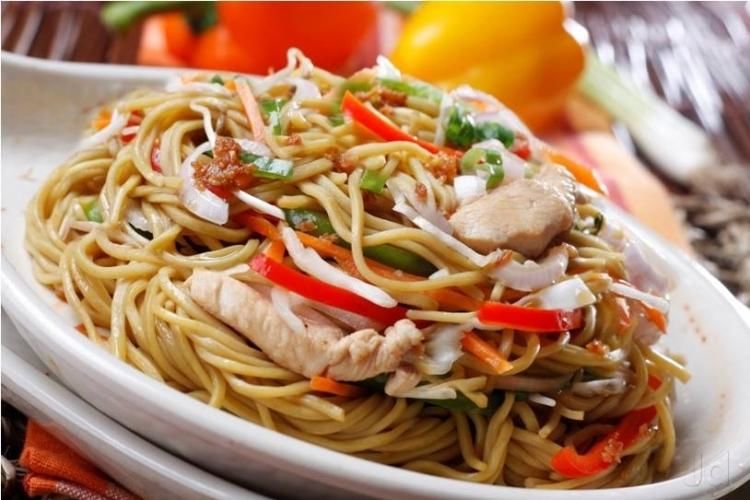 Mughlai Cuisine:
Back in May 1856, Wajid Ali Shah, the 10th Nawab of Oudh, came to what was then Calcutta with much disquiet in his heart. The British had confiscated his lands, his treasury , his comfort -indeed, they had even banished him from his beloved Luc know. So what was he left with? On the outskirts of Kolkata, in Metiabruz, the Nawab rebuilt a repli ca of his beloved capital, complete with grand Islamic structures, his beloved parikhana of damsels, a zoo of exotic animals, kite-flying, kabootarbaazi and yes, food from the royal kitchen.But the purse strings had been tightened. The table was set, but the grandiose banquets were un der quite a bit of financial strain.
So the Nawab's enterprising chefs thought of an ingenious way to deal with the shortage of meat. They added potatoes and eggs to the royal repast -and thus was born the mouth-watering Kolkata biryani!
Jotting down some of the best Mughlai joints of the Town-
1. Arsalan: Best in the metro for Mughal Cuisines, the place has multiple outlets scattered all over the city, Park Circus being the original one.
Specialities: Mutton Biriyani, Reshmi Kebab, Firni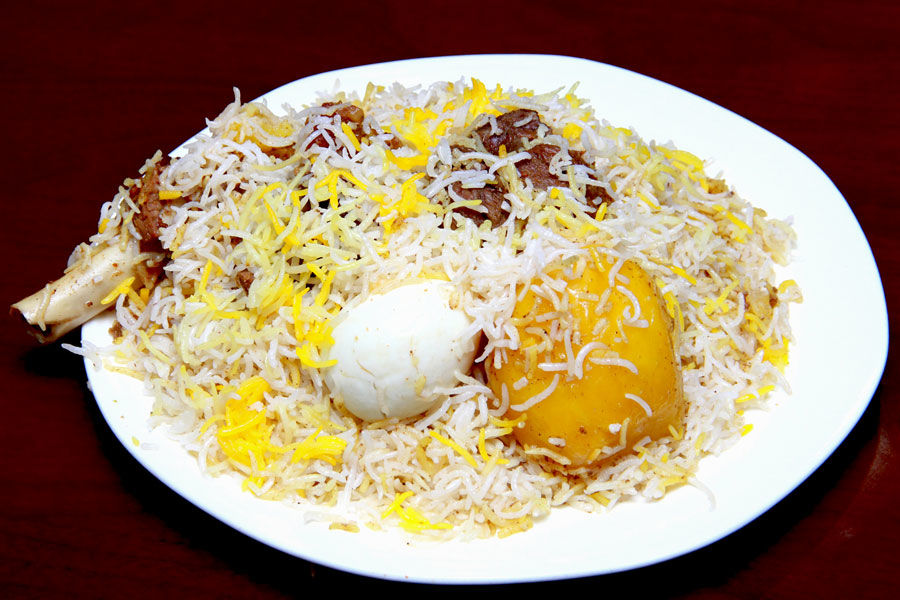 2. Oudh, 1590:
A new addition in the list of must-try reastaurant, this vintage restaurant serves traditional royal Awadhi dishes and cauldron-cooked curries. Decorated in a Mughal-Style, the place sets the tone for having an impeccable Awadhi cuisine.
Specialities: Raan Biriyani and Galouti Kebab.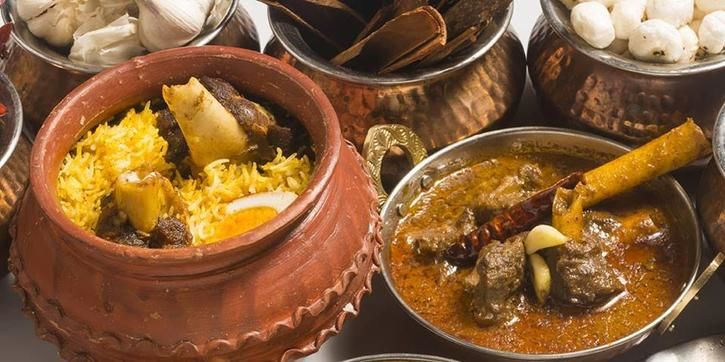 3. Royal Indian Hotel:
This is the oldest of all and the place has successfully maintained its tradition till today. This vintage place has currently opened up multiple outlets, the Chitpur one being the oldest! Legendary actors like Raj Kapoor and Bengal's own Uttam Kumar were among the long list of Royal loyalists.
Specialties: Mutton Biriyani and Chicken Chaap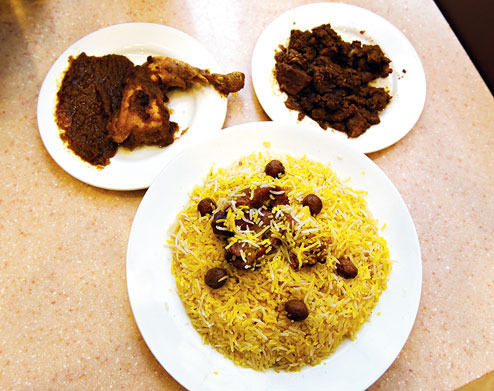 4. Shiraz:

One of the oldest in the town, it's multiple outlets serve delicious Biriyani in the City's unique style.
Aminia, Zeeshan, Naushizaan, Alibaba, Haji Saheb restaurant and Hanglatherium are also some of the notable biriyani selling houses of Kolkata.
5. Nizam's :
A premier restaurant in Kolkata, Nizam may be famous for their innovation, the kati rolls which the Bengalis swear by, but their Biryani isn't something to ignore! Cooked to perfection, Nizam's Biryani tastes the best when had with their delectable kababs.
If you have beef, then you must have their Beef Biryani for it is simply what Nizam is famous for. A meal for two here will set you off by 550 bucks at the most! So, enjoy the meal!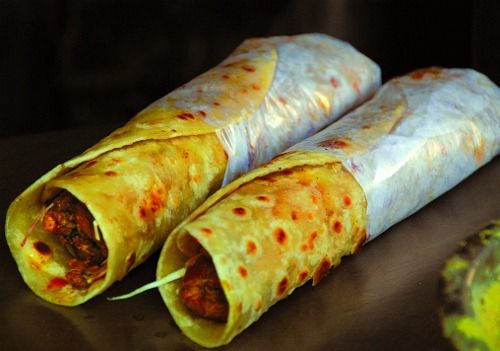 6. Mitra Cafe:
Head out to the place for Mughlai Paratha. This one is Kolkata's oldest and most loved fast food joint in north and the most authentic one.
Specialities: Fish Cutlet, Foul Cutlet, Mughlai Paratha.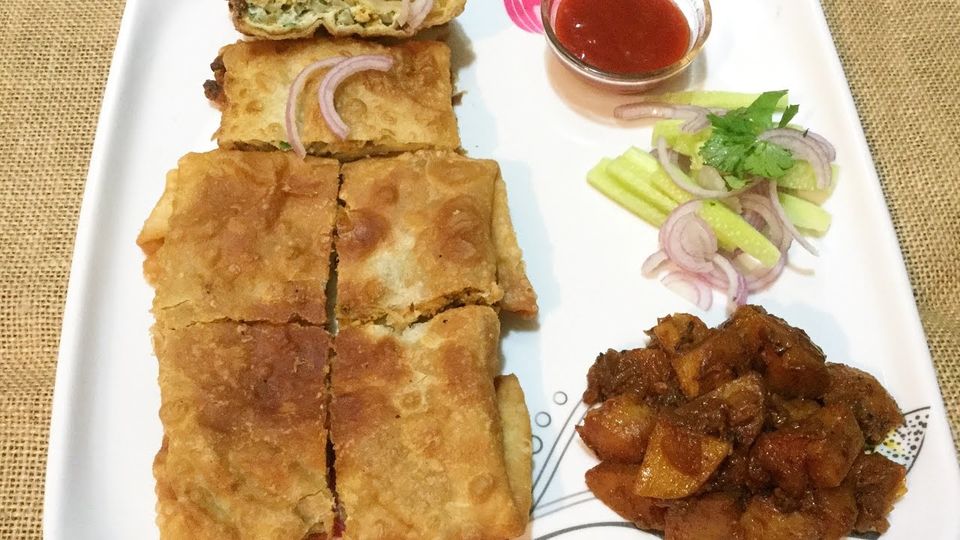 Are You Feeling Hungry??? Me Too!!!