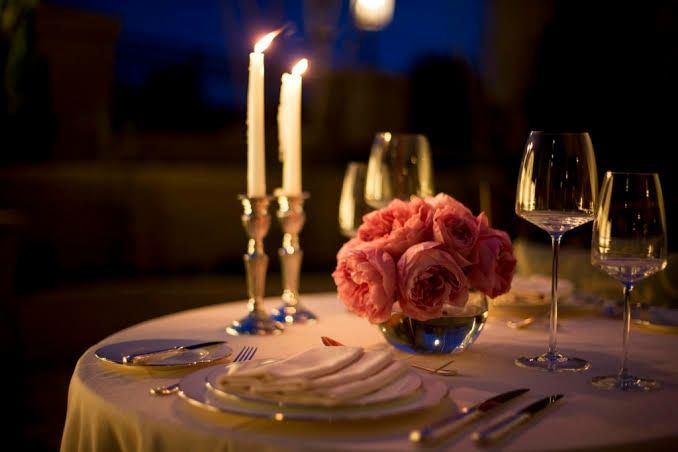 It's almost Valentine's Day and love is surely in the air. While the romantic in us is excited about surprises from our significant other, the glutton in us even more enthusiastic about the numerous offers that have been tailored especially for Valentines Day. After all, if there's one thing that's better than love, it's food! Whether you're single or in a relationship, these amazing offers in Mumbai have got you covered.
Old Wild West
This fairly new bar and restaurant which has been making Mumbai's foodies sit up with its Tex- Mex fare and mechanical bull is conducting two events this season. Traffic Light bar night is happening on 13th February. In this event, all couples will be given red bands to wear, signifying their couple status and they will get to spend some quality time with each other. On the other hand, singles will get a green band, giving them the chance to meet other green band wearers and bump into love!
On Valentines Day, for Rs 3000 a couple can enjoy a four course meal and unlimited cocktails and sangrias from 12 am onwards.
Ellipsis Bakery
While Ellipsis, a popular fine dining restaurant in Colaba, will be hosting a Sunday Valentine's Day brunch spread, its bakery in Worli (Ellipsis Bakery) will be dishing out a High Tea Experience where love-birds and singles can enjoy whoopie pies and hot chocolate. Yumm!
Koldplay Cremerie
It's always a great idea to indulge in the best ice cream flavors for Valentines Day. Koldplay Cremerie will be serving a special sundae made from their creamy chocolate silk ice cream, strawberries and magic pops this Valentine's Day.
Hoppipola
In the directory of the love-struck, V may stand for Valentine's Day, but at Hoppipola, V is for vodka! For once, instead of boring, old red hearts, you will find black hearts aplenty dangling from the ceiling! You can crash at Hoppipola a day prior to Valentines Day i.e. 13th of February for their Anti-Valentines Day bash to celebrate your singlehood. "We know love stinks, let's get lucky with drinks," reads one of their promos.
For the party-animal couples that are on a budget, they provide you with a pitcher of Kingfisher Draught Beer (1 litre) and starters just at Rs. 649.
The Leela
Le Cirque Signature and Citrus, The Leela's fine dining restaurants are hosting special Valentine's Day dinners to mark the romantic day. At Le Cirque Signature, you can treat your special one to a four-course dinner (it will cost you around Rs. 10,000) and the dishes would include crab parmanteier, truffle fondue and champagne risotto along with wines from all around the world. If you don't want to spend so much money, you can also enjoy a dinner buffet at Citrus with a live barbeque grill and a range of themed desserts at just Rs. 1895.
Brewbot
Brewbot is offering a special brunch menu as well as a four-course set dinner on a day prior to Valentine's Day. On the menu, you will find dishes like candied bacon baguette, eggplant involtini, mushroom risotto and chicken ravioli with roasted shiitake mushrooms. For dessert, you can enjoy Brewbot's special stout and chocolate fondue, as well as unlimited craft beer throughout the meal.
Yauatcha
Not just on Valentine's Day, Yauatcha is offering a special menu throughout Valentine's weekend. They will be serving a four-course Pan Asian meal including dishes like Asian green soup, prawn and chive dumplings, red snapper in Assam sauce and crunch caramel for dessert. This menu can be availed at only Rs 2100 per person.
Tilt All Day
Well well well! Tilt All Day will be serving a special Valentine's Day brunch with dishes like bacon wrapped prawns and salmon pipilote. Tilt All Day is an all day and late night eatery that, along with its house cocktails serves some exciting, delicious food. They've recently released a new brunch menu that makes a visit to the Kamala Mills even more tempting.
Asado The Cocktail Street
Asado The Cocktail Street has put together a special cocktail menu just for you on Valentine's Day. You will find a lot of special food items and drink on the menu. Relish cocktails like Dark Satisfaction (spiced rum and vodka), the Soft Love (cherry brandy and vodka with banana fresh cream), and mocktails like the Love@FirstSight (orange juice, grenadine and ginger ale) and Kiss on the Lips (Peach Pomegranate and Mango).
We hope this list helps you celebrate Valentine's Day like never before, whether you are single or taken. Let's raise a toast to love of all kinds!
Ready to travel for free? Earn credits and redeem them on Tripoto's weekend getaways, hotel stays and vacation packages!
Explore the best of travel inspiration on Tripoto Instagram!