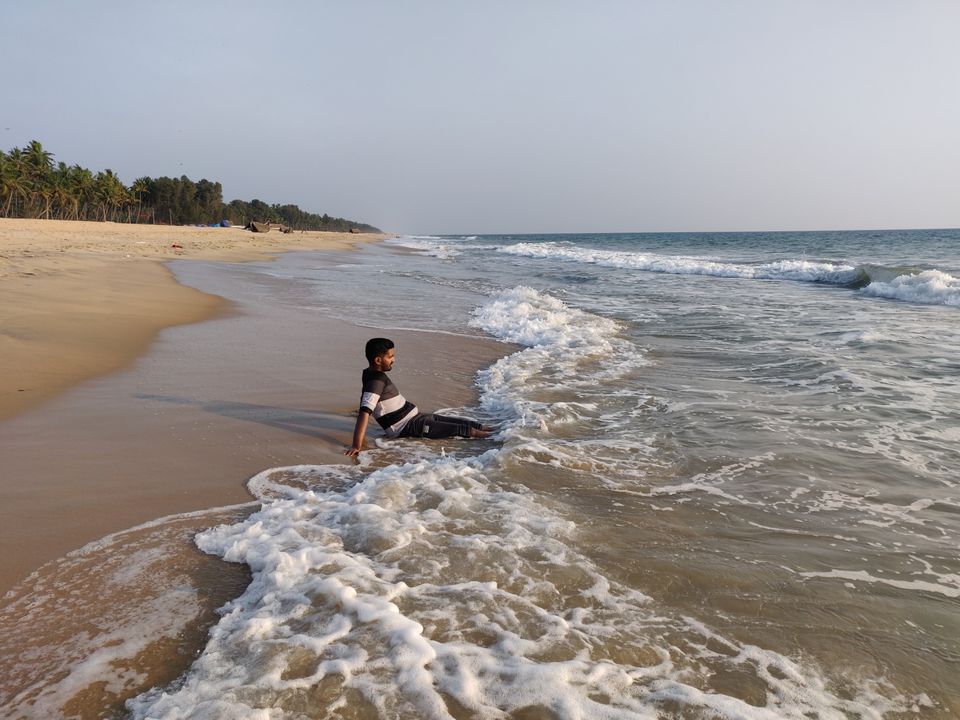 Day 1-Start from chennai
I remember how it was to be in Munnar which was my first trip without family and to a Hill station. The greenery  everywhere. When I went in 2010 ending.
This time also it is not less and it is even more definitely. One could see never ending sea at one side and lakhs of Coconut trees on the other side. Credits to west coast line..
One way sea and other way back water. And a place where there is hardly 10 feet distance between them.
The clean water of sea which made me go in the water after so many years. The possibility of opening eye under sea water. Flying on surface without drowning with the help of life jackets in back waters and sea.
Never used the life jackets this much effectively.
The bike ride in the local place.
Another light house to the list
Seeing Jelly fishes
A lucky day where sky was 90% covered with clouds giving little bit sunshine through gaps which helped us in enjoying in the back waters at the noon time.
Putting the efforts in ensuring that we fell off of Banana boat
An hour of Kayak without being able to see anyone near by
The body surfing boat where they created the waves with boat in back waters
Feeling that I got that I did swimmig because of help of life jacket
Small raft in beach
Different shapes of houses all along
So many mosques and churches
I don't know that there were so many foreigners in Varkala
The cliff area for food
The morning view in the cliff area where foreigners are doing Yoga and we don't do it at all.
Requirement to climb down steps to go to beach
The sunset in a beach. Normally I tend to see sun rise as I'm in east coast line.
More than 30 hours of train journey for around the same time to stay in a new place.
A vedio prepared by the travel group Navigoto with whom I went to Varkala for two days. Nicely captured. You can see why it is not simply a beach place.
https://youtu.be/0czKw5jt_o0