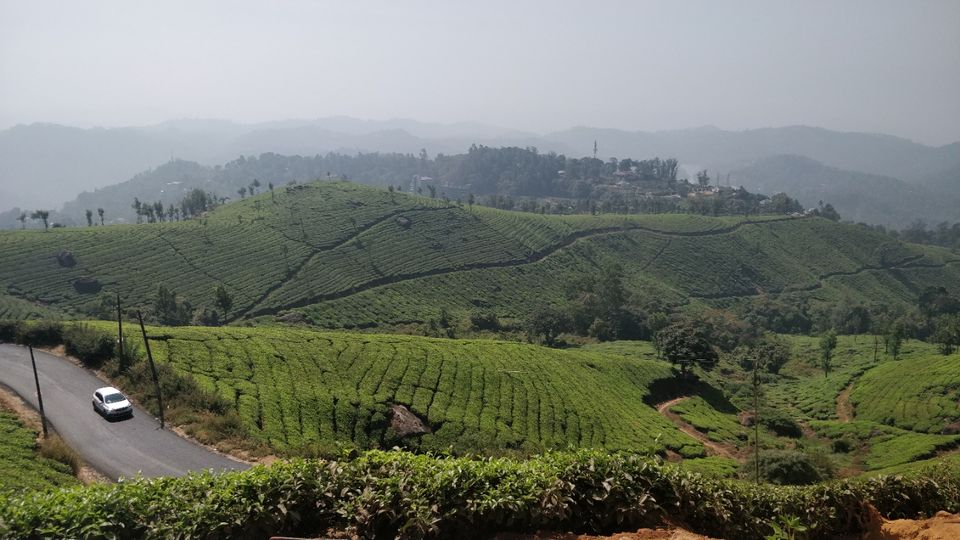 Been in munnar is always about Tea museum.
Always heard tea plantation never die and that's make this a unique thing.
HOW TO REACH, TICKET PRICE ETC...
We were staying at falling waters and had booked a car for whole trip of kerela and reached this museum within an hour.
And the way reaching there is completely surrounded by lush green flaura and fauna with pleasant nature!!
We parked and ticket price to enter the museum where we can actually understand, watch, shop how tea leaves is crushed and finally made in salable condition.
The price is 200 per person which include so many stuff like documentation (showing history of tea plantation with Tata and individual shareholder), machine which actually make tea powder and also one can shop.
The whole place is situated between surrounded by tea garden all over the place.

We entered the garden and directly went to watch the documentary. And the documentary describe the whole history how Tata tea plantation took over the British control and after that to individual shareholder.
Also this documentary show how munnar recover from the flood damage which is done to this garden.
A perfect documentary which explain the history.
After that documentary one is supposed to visit the machine which manufacture tea leaves with around 10 to 12 machine steps.
We also shop there for like an hour as there are so many different variety of tea powder, green tea specifically bottle and so more to go..
Guys the unique thing is before buying there products one can taste the tea from that powder only as there is a small canteen over there.
We did a wow shopping there with so many variety.
OVERALL EXPERIENCE..
Guys it's a daily routine to have tea at our house regularly at morning, evening and so on... But seeing through our eyes how they are made up of is one of the most beautiful and knowledgeable experience one can have in there life.
A must visit place as one can actually understand the overall usage of these tea leaves and how much time is spent in making one kg tea powder and so more to go...
My personal experience will always ask you guys to surely plan kerala once in your life as its a worth watching place!!