How about wrapping up an year with a bang
And yes! This took me to Gokarna, definitely a paradise for nature lovers.
I started my journey with a trekking group heading to gokarna on last Friday of 2019.
A group of 19 people, without an idea of how amazing the trip is going to be, started off our journey through a private travels around 10 pm in the night.
Reached Hubbli around 7:30 am and had an yummy breakfast next to VRL travel office.
Boarded our hired vehicle to reach Viboothi waterfalls😍
And then here I'm walking through the lush green forests surrounded, the sounds of the waterfall calling towards it. Ain't this feeling amazing 👌
Started off to beleken beach around 5 pm for sunset and camping.
I still remember the camping and star gazing at beleken.
Listening to my favorite music standing in the beach while the cool waves of sea striking my feet, woww 😍 that was an amazing experience for lifetime.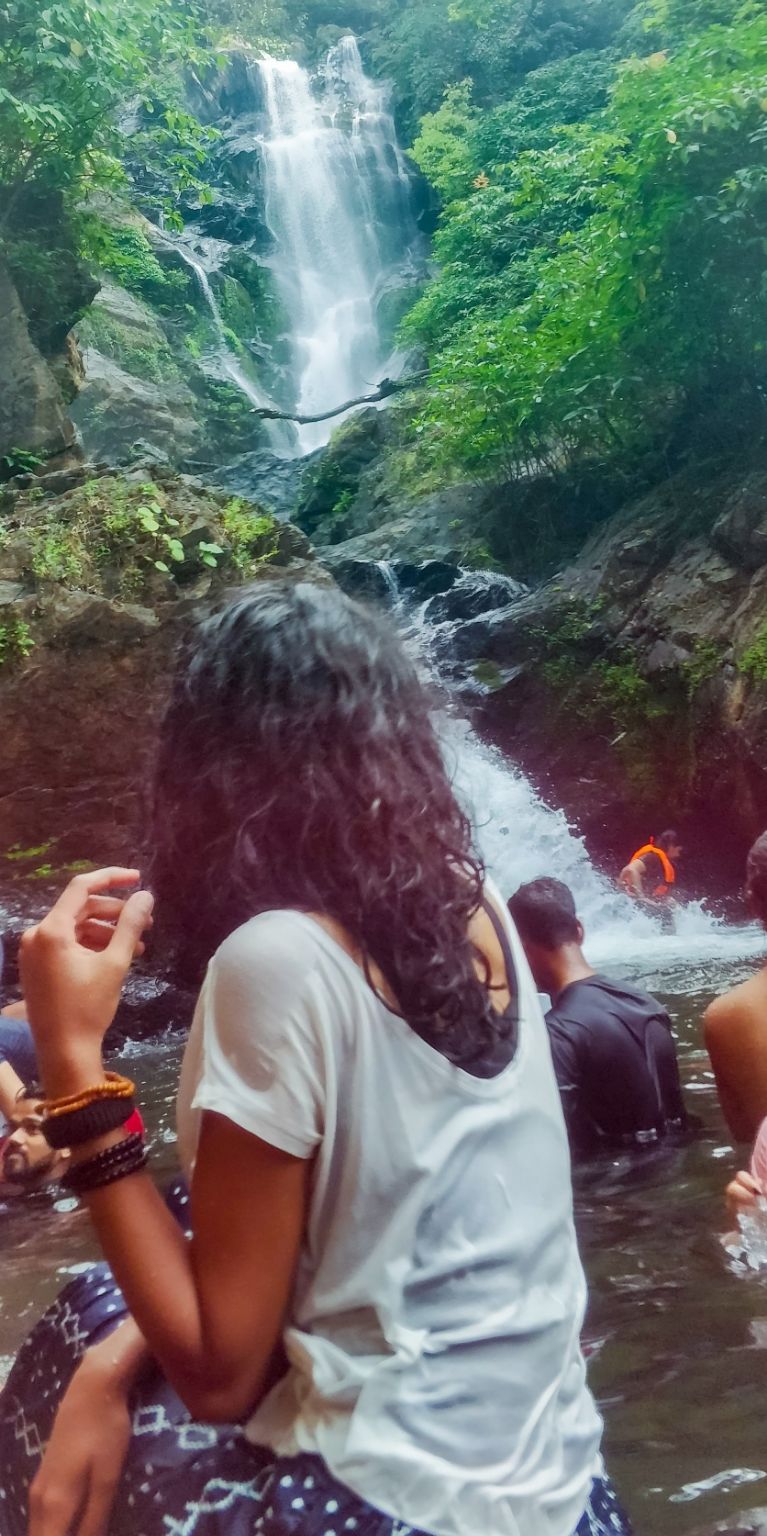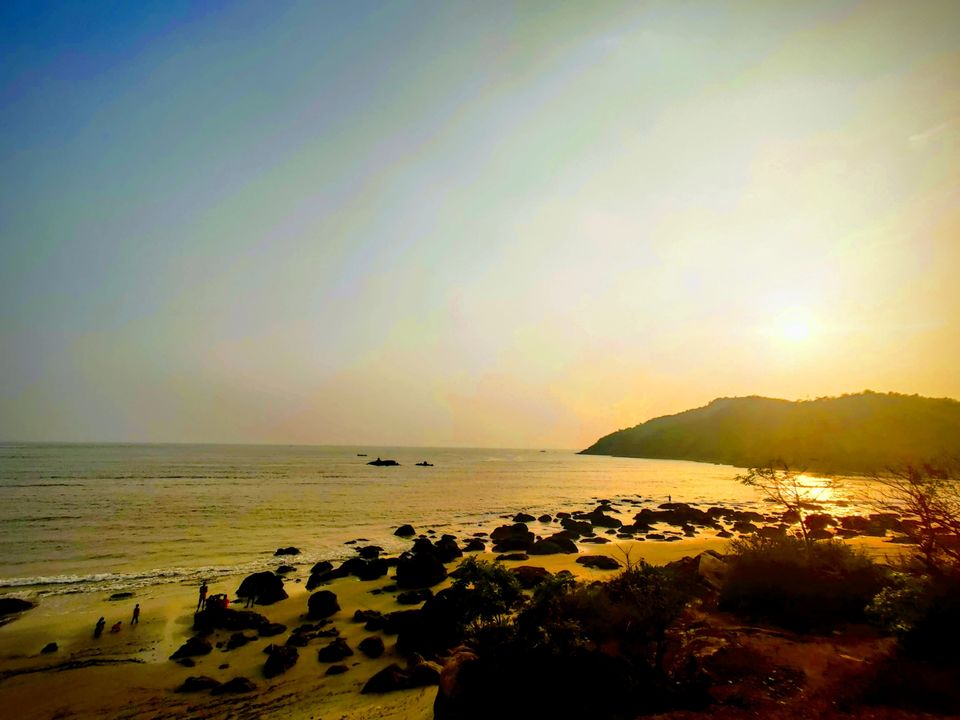 Wake up call😅
Woke up at 4:30 am and started to trek towards Om beach.
The sunrise that I couldn't remember forever, the calmness that stays in hearts.
We kept walking in Beach and captured the beauty of nature not only in our phones but also in our hearts.
And it's time to head towards Murudeshwar, the temple with a breath taking scenic view.
(Avoid on holidays as it is too crowded)
Will share a short video of our trip to Gokarna 😉 its fun