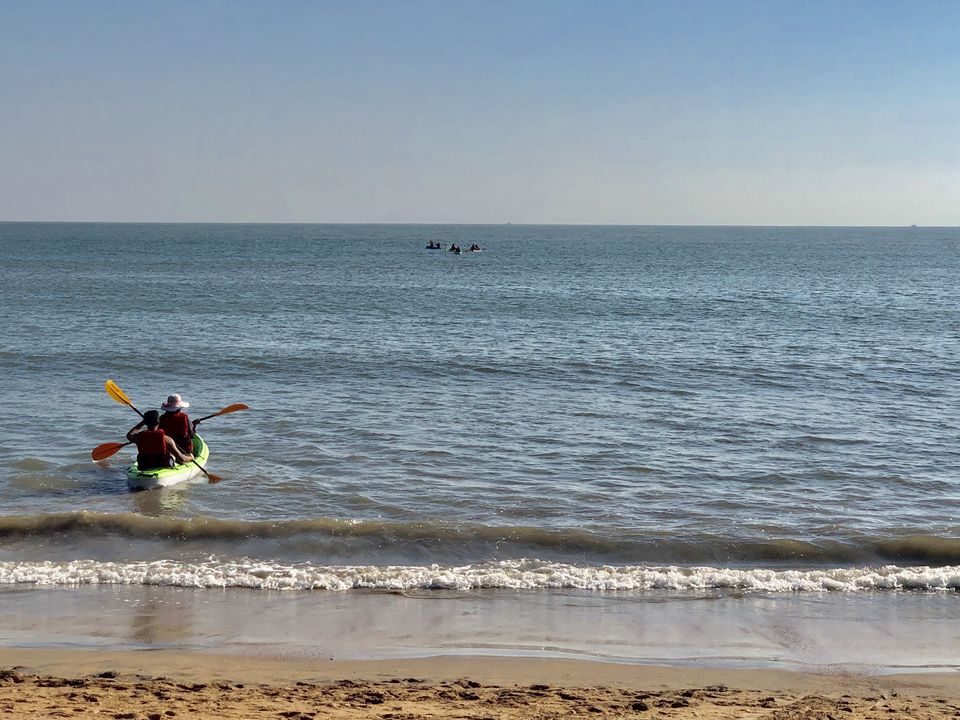 How exhilarating would it be, to spend time with your friends, on the beach, sitting around a campfire along with music!
I had the feeling of being on a slice of paradise while I was strolling along the beach watching the lovely shades of the setting sun over the ocean. I loved the cool breezes passing through my hair and my sandy toes fiddling with the waves. I'm a big fan of beaches (no surprise!).
Here's everything about our super fun weekend at Gokarna!
GOaKARNA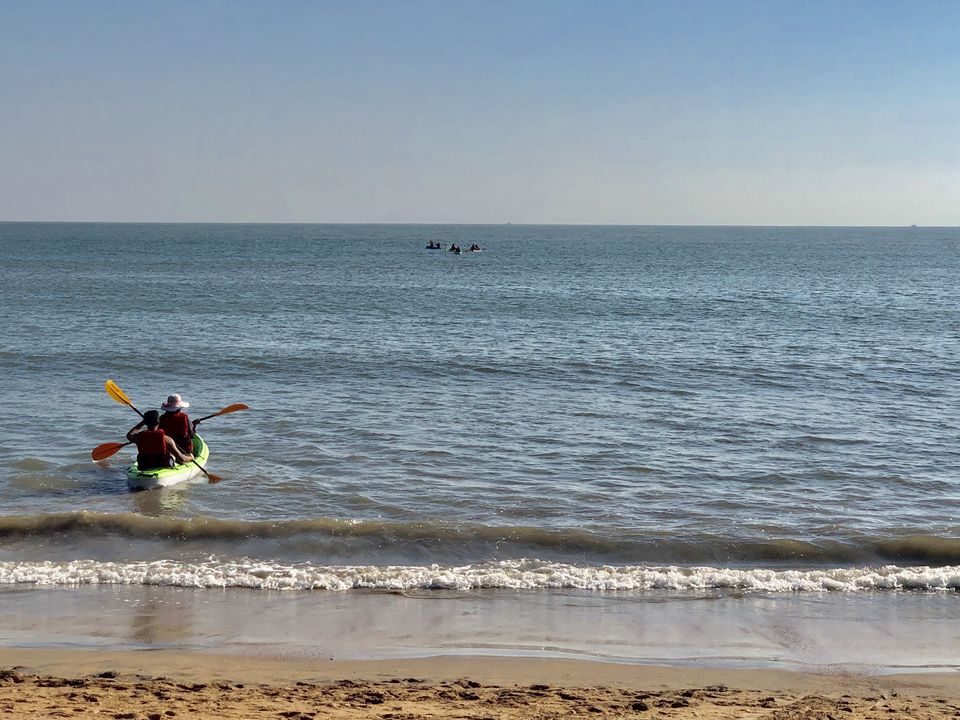 No wonder Gokarna can definitely be called the next Goa, as it too offers the stunning views and beaches all around. One can experience a tranquil beauty of the bare beaches and streets here unlike the overcrowded Goan beaches.
Gokarna is undoubtedly the best place to experience a beach stay if you're looking for one.
This is how it all began:
We were a group of 21 frolleagues who actually made it to Gokarna! We share a lot in common; our thirst for travel, chill out vibe, and above all we are all equally crazy.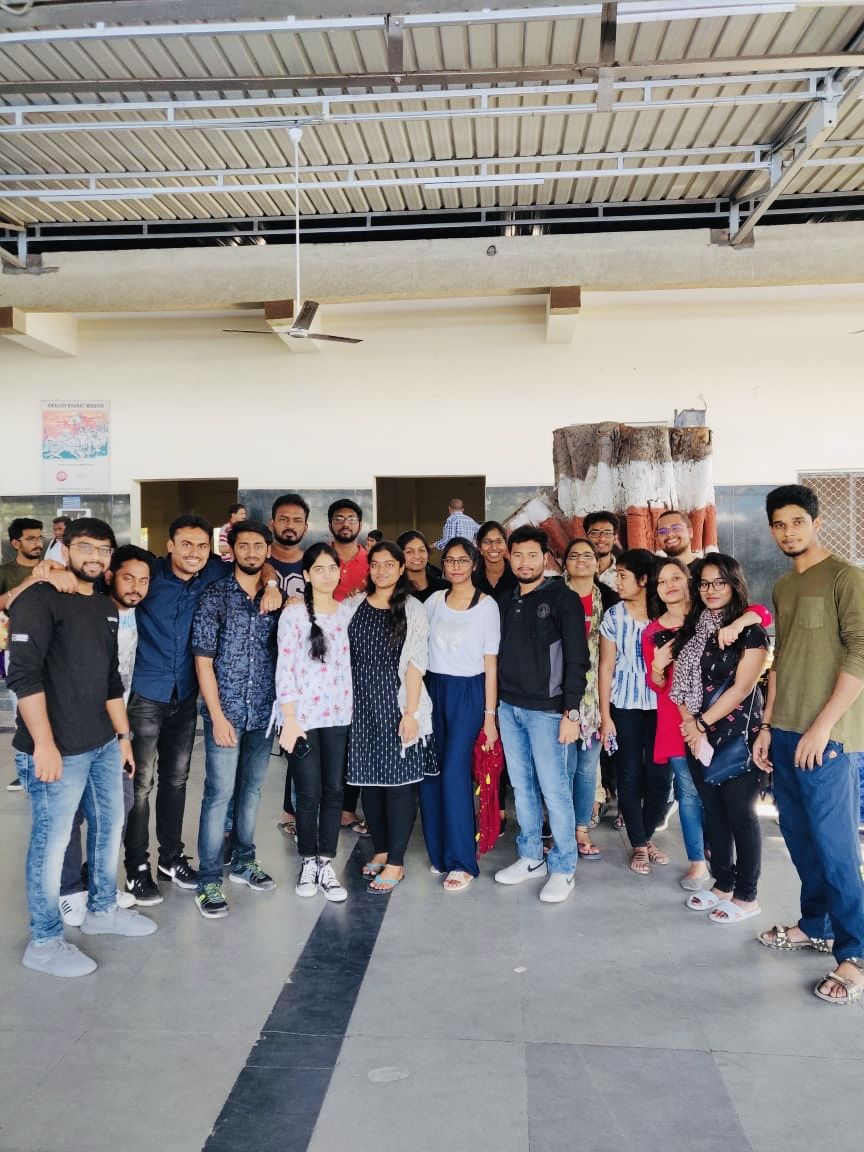 Getting There:
By Road:
You can plan an overnight journey to Gokarna from Hyderabad, Mumbai, Pune, Bangalore, Chennai. There are a good number of bus services available to Ankola, which is under 30km from Gokarn.
By Air:
The nearest airport is Goa. Gokarna is just about 3-4hr drive from Goa.
By train:
Only a few direct trains are available to Gokarna (from Mumbai/Bangalore). But you can travel to Hubli (Hubbali JN) and then reach Gokarna in about 3hrs.
NEVER-ENDING JOURNEY Vs EVERLASTING MEMORIES
We started our trip by booking train tickets from Hyderabad to Hubli. Ah! It was a huge task indeed. All thanks to Leela and Revanth who did it effortlessly. The journey went on with silly conversations, loud music, good food, games and unlimited fun. We were excited to spend the weekend on the sands of Gokarna beach, camping all night.
We hired a bus to take us from Hubli to Gokarna(via Vibhuthi waterfalls). Anjana, the multilingual girl made it really easy for us, by conversing in Kannada with the locals over there.
You can pretty much enjoy the sight of the waterfalls if you travel in monsoon. Even in February, the falls didn't disappoint us!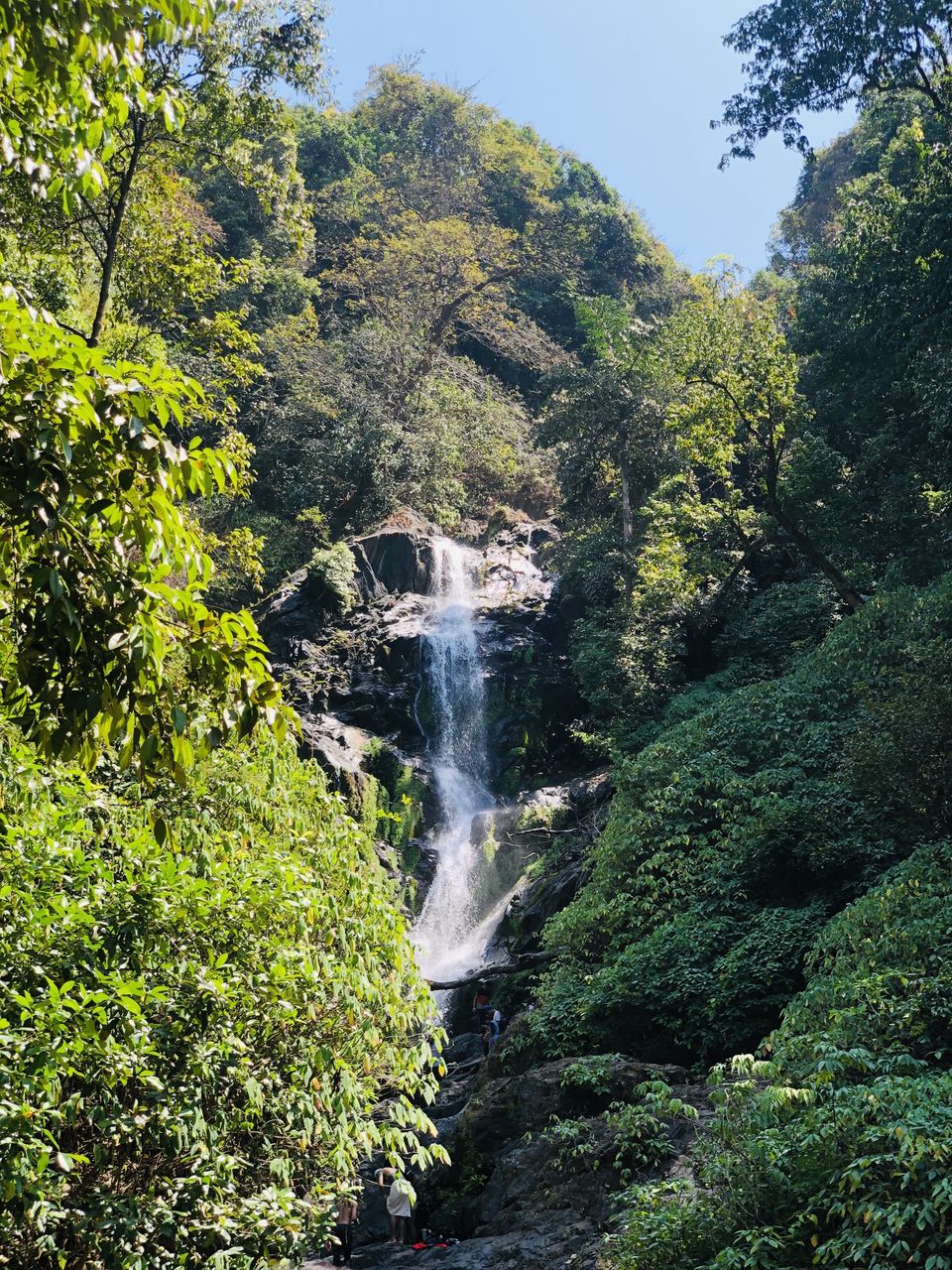 It was a 3hr drive from Hubli to the falls. Passing through the roads and circling around the hills especially with that crazy bunch of people was wonderful!
We had to take a strenuous hike (of about 2km) to reach the waterfalls. Everyone of us was exhausted but to our rescue the water was super cold.
CAMPING AT GOKARNA
It was around 5:30PM, we reached Gokarna beach at the perfect time, the sunset was exquisite so we had an impromptu golden hour photo shoot.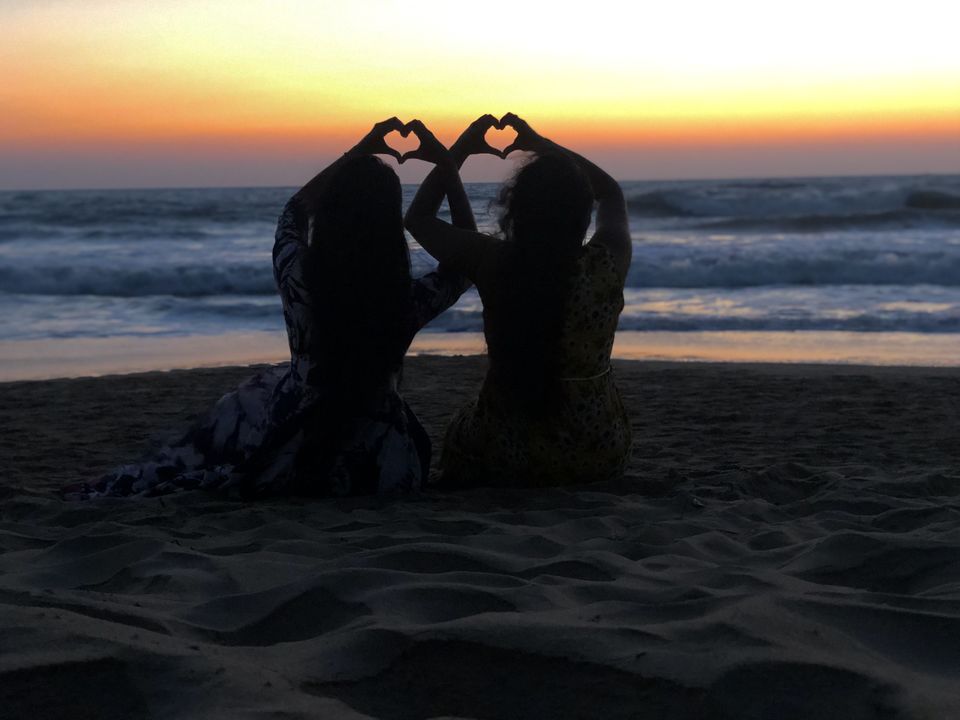 Meanwhile, our camping site was made ready and we even made a campfire which was the cherry on the cake.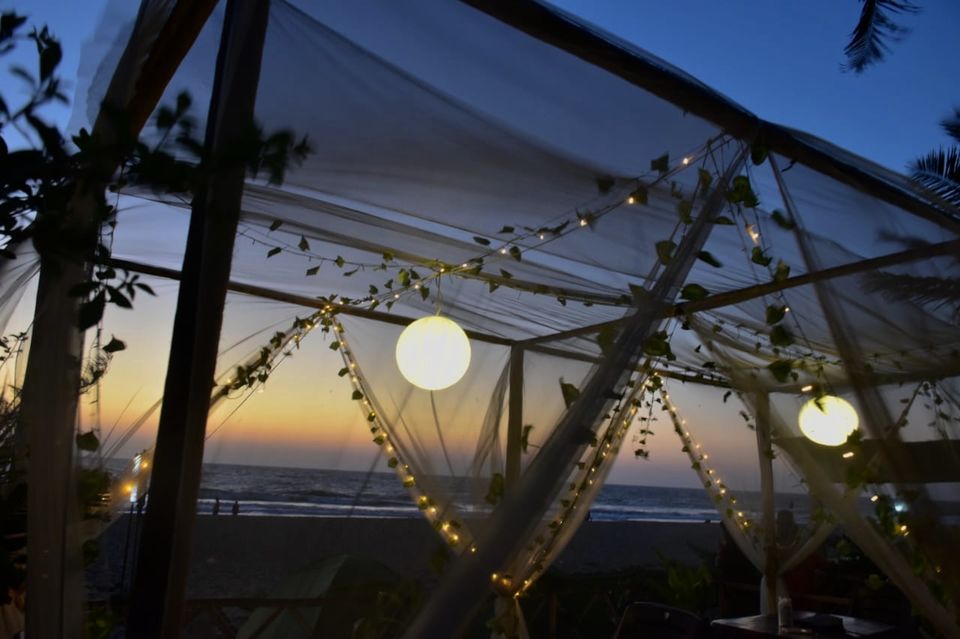 The night was spectacular, the moon, the beach, the music, the zephyr everything was on point! I couldn't have wished for a better beach stay!
Phytoplankton!
I couldn't believe my own eyes when I saw phytoplankton that night on the waves!
CAMPSITE:
You can book a campsite online at just 800-1500 per person based on your requirements.
It was my first ever camping experience! The tents were well equipped with blankets, pillows and it was super cozy inside!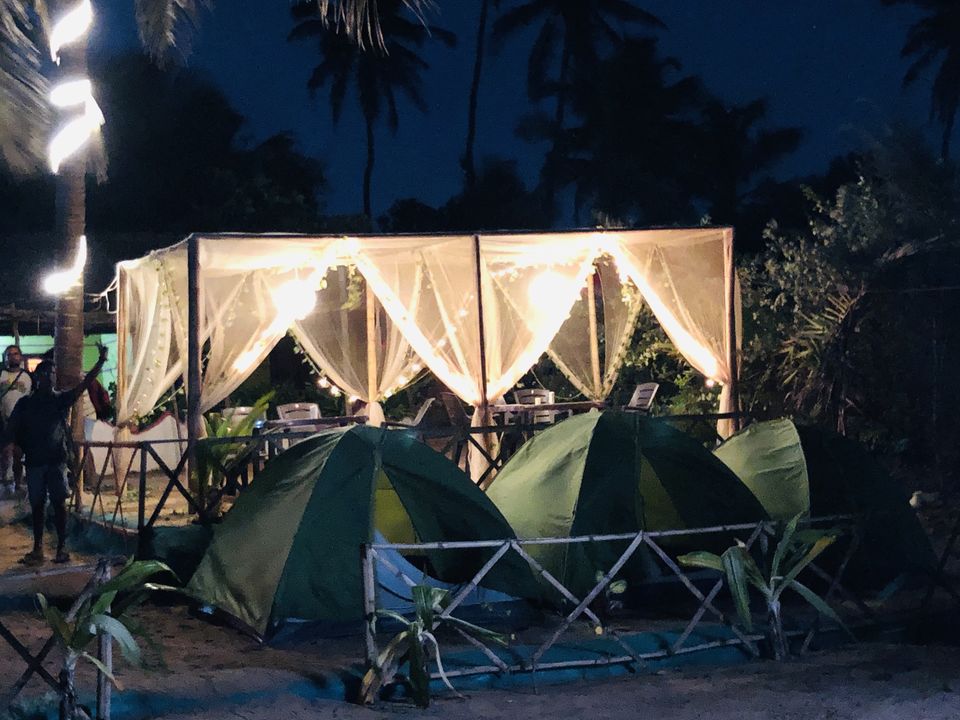 The next morning, when we were clicking photos, I saw a foreigner gazing at me! I stroked a conversation with her and she said, "I find your dress so pretty and it's something which I wouldn't be able to find in my country in general. I'm from Moscow, Russia and it's my 14th visit to India and I find it really safe and good here at Gokarna", she added.
It's so nice to hear such words from foreigners about India!
BEACH HOPPING:
You can rent bikes to travel through this small town but the beaches in Gokarna, can be best explored by trekking. You can start from Kudle beach to Om beach via Honey beach/Paradise beach/Half-moon beach. (We were short of time and so couldn't cover all of these!).
It's a rocky beach with pretty huge red rocks and a number of coconut trees along the coast line.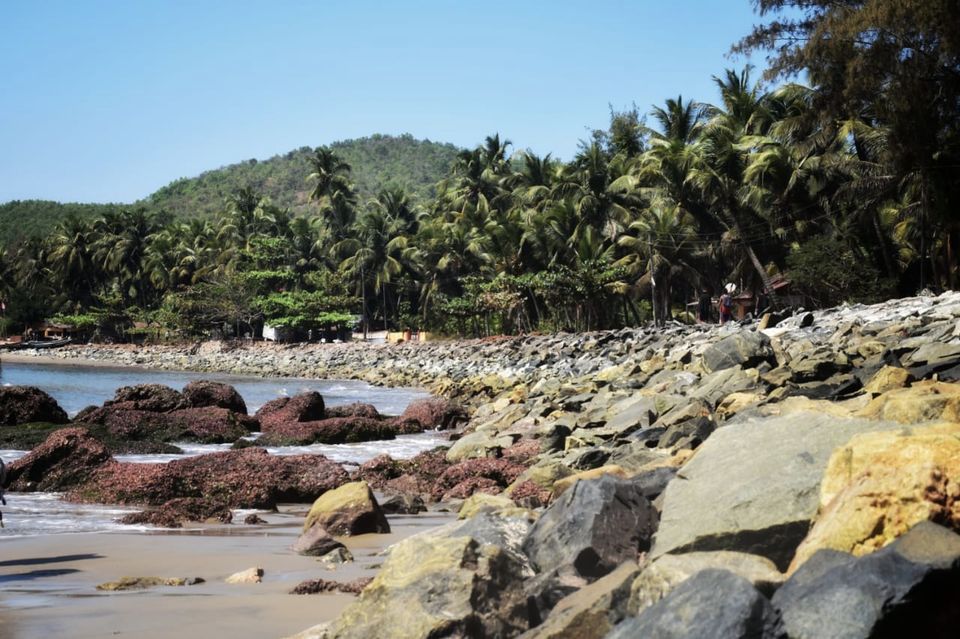 It is a must visit place for clicking Instagram worthy pictures!
The interesting factor about this beach is, it is in the shape of "OM" (and hence the name!). It's the most happening place of Gokarna with a good number of tourists and cafés.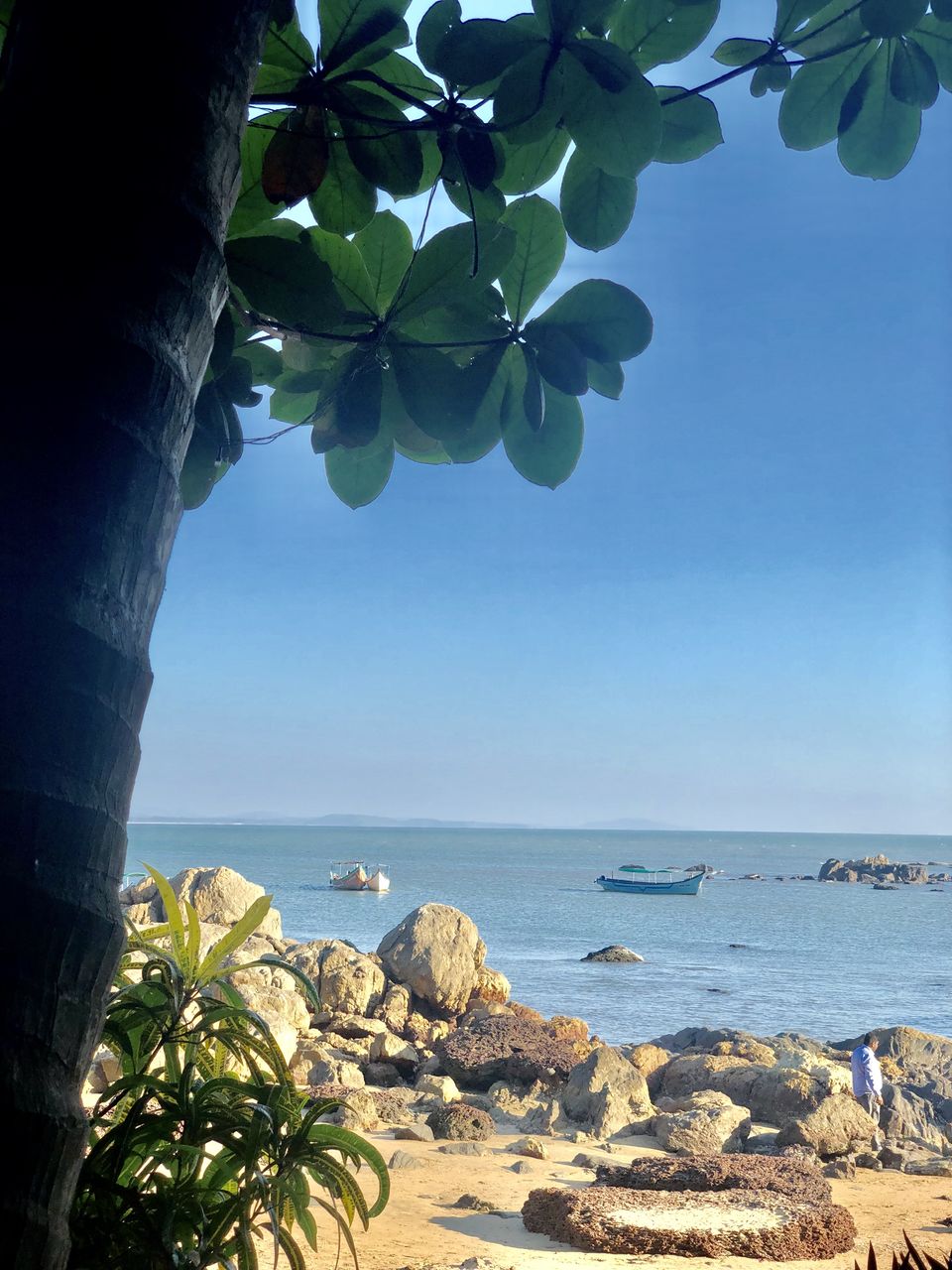 I found many foreigners here, basking in the sun while we couldn't even bear the heat for a while! It was bizarre!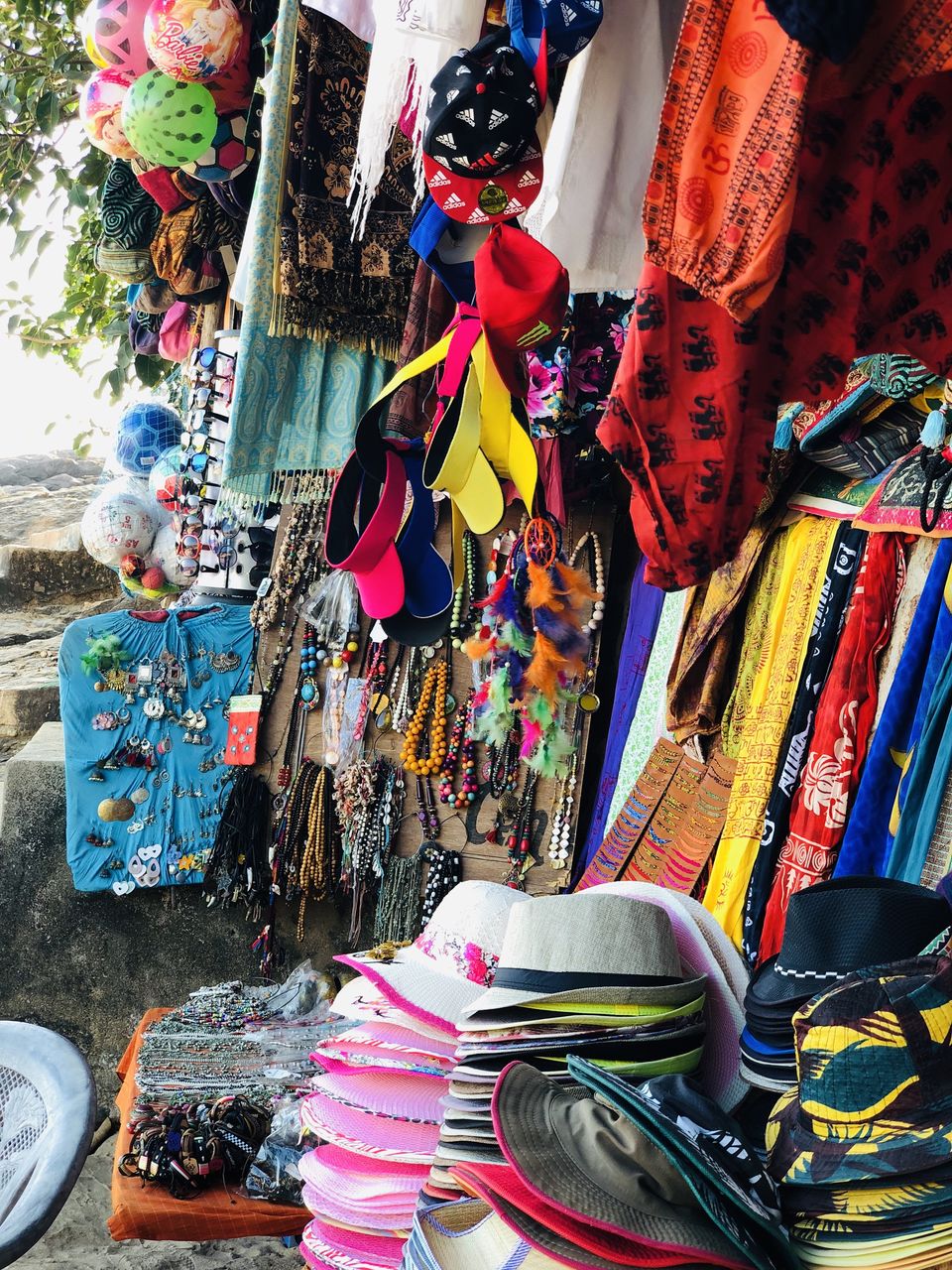 Only thing I regret is I couldn't get a bird's eye view of the beach.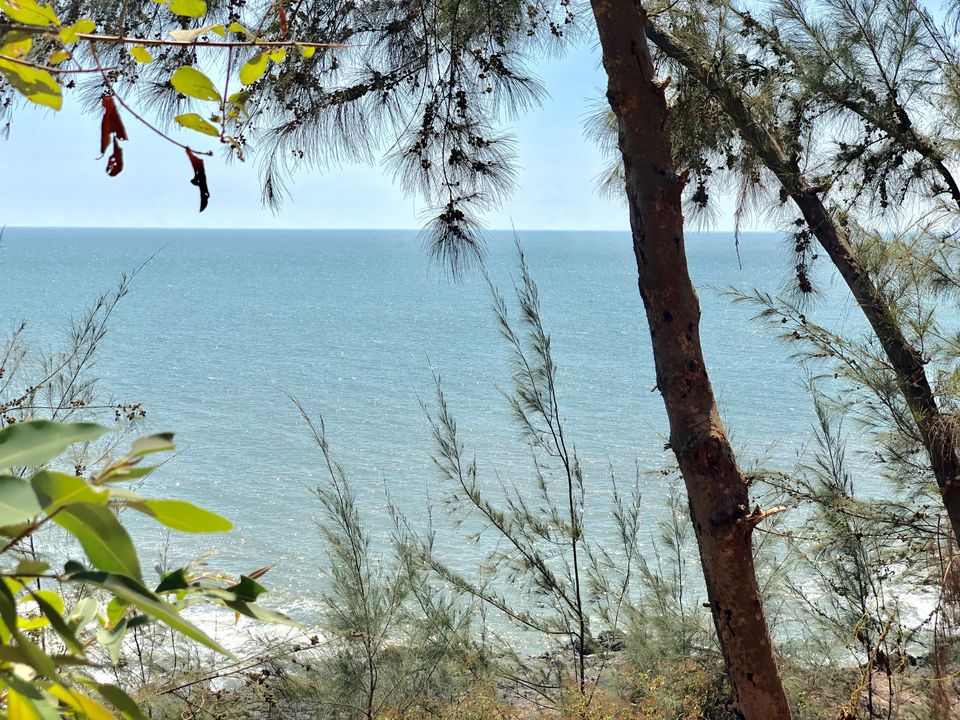 While returning to Hyderabad, unfortunately our bus broke down at around 12 in the midnight and they made us wait till the next morning to get us into another bus! We were frustrated by their pathetic service.
But then we recollected the last 2 days' experiences and made ourselves free from the worries.
We thus had a tiring yet memorable (Never-Ending) journey of 24 long hours from Gokarna to Hyderabad and a bag full of gratifying (and Everlasting) memories!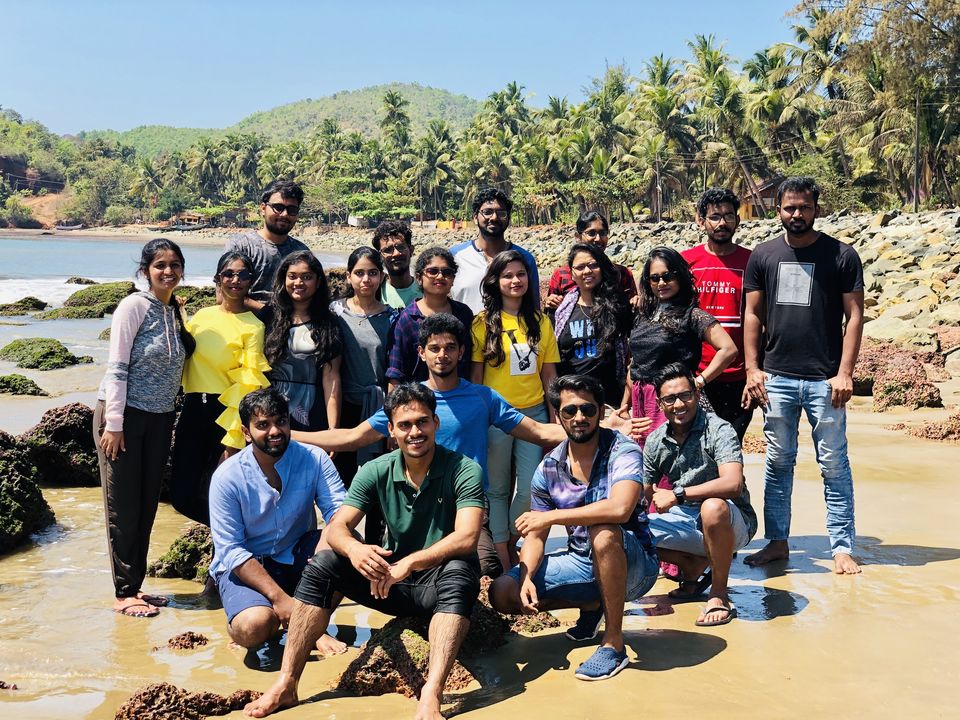 It is one of my best trips and I really enjoyed spending time with each one of you; Pramod, Akhil, Yasaswi, Prateek, Shekhar, Gayatri, Varsha, Karthik, Nidhi, Pooja, Divya, Narendra, Abhilash,Sai Kumar, Igor, Revanth, Anjana, Kalyani, Satya and Leela.