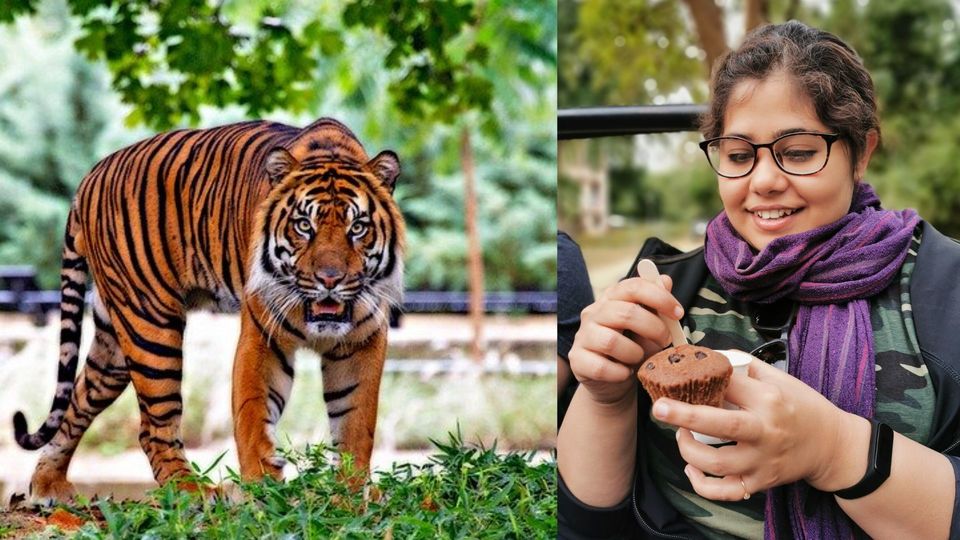 The Corbett National Park is a just a 5-hour road trip away from Delhi NCR and a quick, fresh and fantastic weekend getaway. I have been to Corbett with friends and family 9 times till now, and to be honest, not for a single moment have I felt the need not to visit. The beautiful forest area in the Nainital region has never failed to surprise me, thanks to the wonderful lush surroundings, their warm, charming hospitality, and their delicious Kumaoni food! Even if the food is not Kumoani, any cuisine prepared in that region is cooked from the heart and garnished with love.
Some of the restaurants in Corbett have won my heart over for their sheer quality of food. The décor, ambience, and taste of food – everything boils down to make a perfect experience in the jungle. So, next time you're in Corbett Tiger Reserve, do keep a look out for these top 5 restaurants that have honestly filled me up with a lot of happiness over all these years.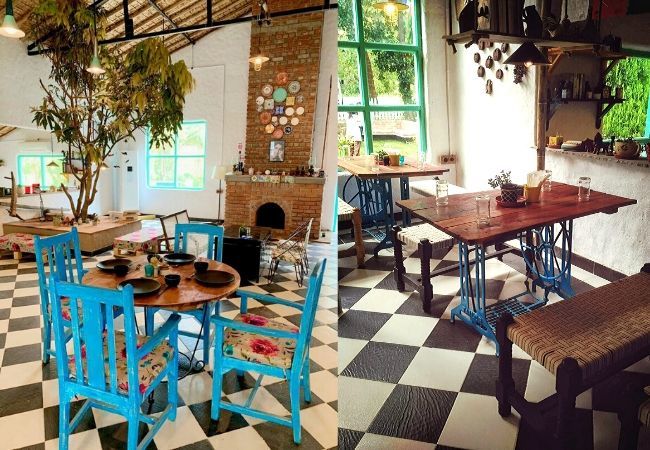 A very new addition to the Corbett restaurant scene, this café near Dhikala is as cute as a button. With pastel shades of vintage and bohemian interior done up delicately, The Nest Café looks warm and cosy. It is a family-friendly place with fulfilling breakfast, lunch, dinner and snack options, The Nest offers some delicious food at great price. The dreamy, petite décor of the place makes up for the alcohol not served. But, that should never dim anybody's spirits! Having good company and great setting is what most people crave for. And when you have these, plus the great food, what more can you ask for!
Jim's Grill, located inside the premises of Taj Corbett Resort & Spa, allows walk-ins for the utter demand of the restaurant. A fabulous setting in the middle of lush greenery with wooden structures and a thatched roof, Jim's Grill is fashionable, artistic and classy. It is a very popular haunt in the jungle, purely because of their unconventional menu that serves Kumaoni cuisine with a European twist. Chef Rohit Joshi is trying out salt-of-the-earth Kumaoni dishes and giving them a more global avatar. Special mentions are his famous mandua enchiladas, aranchini in jholl (kadhi-chawal), and Gulkand shots infused with rhododendron jelly.
Grill House Restaurant and Bar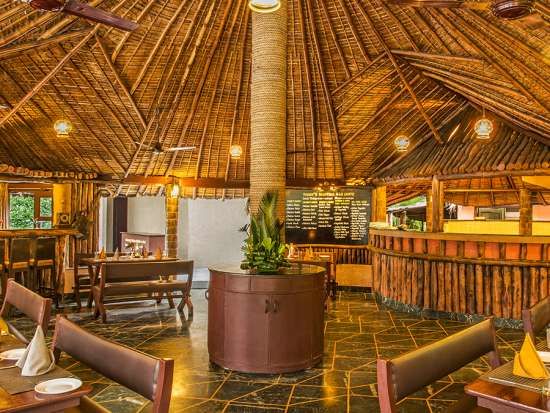 Right next to Taj Corbett, Riverview Retreat, another one of Corbett's pioneer resorts, houses the popular Grill House Restaurant and Bar. This one allows walk-ins as well. The open machan-like structure by the pool offers a wonderful vibe that is matched with the plenty of foreign and domestic liquors available at their fantastic bar. Food is decadent and they serve the most succulent kebabs you can wish for!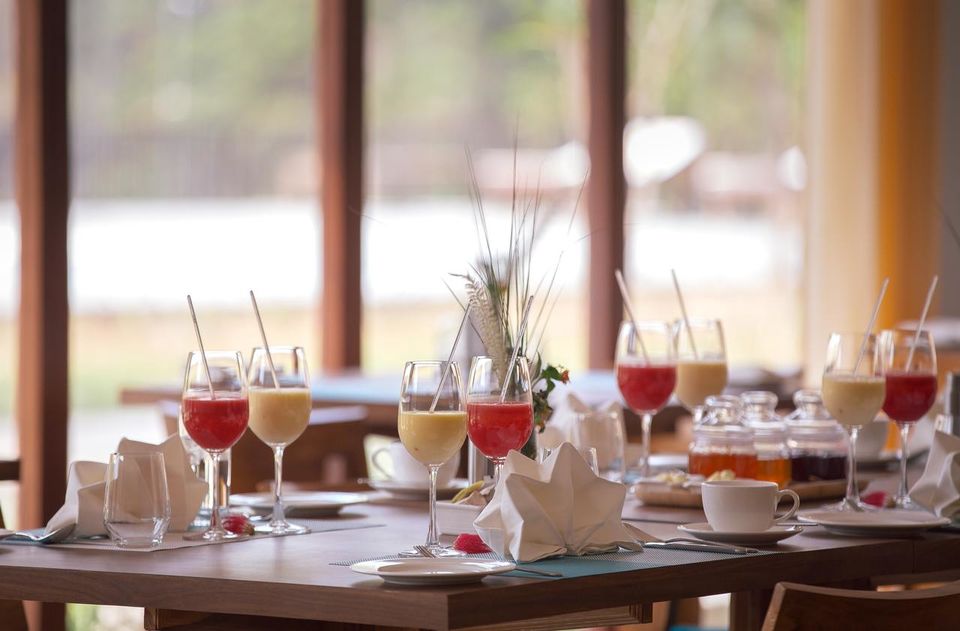 The all-day dining restaurant in Lebua Corbett is as luxurious in its setting as it is with their food. The infinity pool beside the restaurant gives you a great view while you're enjoying a hearty lunch and even the view of the jungle from the Azrak is quite stunning. The menu is wonderful blend of Kumaoni and Garhwali along with Pan Asian and European cuisines that cater to all kings of guests. The Azrak is also known for serving decadent liquors along with their signature Awadhi specials.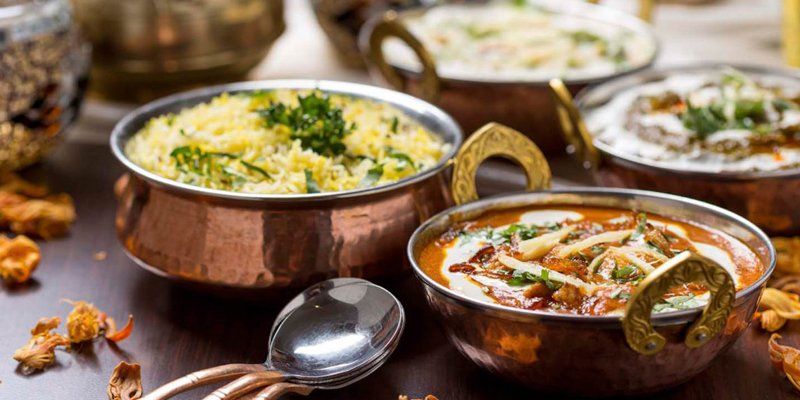 This one is more modest than the others. Their lunch is a vegetarian spread and dinner includes both veg and non-veg. The menu is a fusion of north Indian, south Indian and central Indian cuisine cooked with lots of love and locally sourced ingredients. The food is so fresh and light, that it reminds one of a cosy home-cooked meal. Visit this restaurant if you want to go light in the pocket and yet have a wholesome meal.
Frequent Searches Leading To This Page:-
Top Nainital Tour Packages With Prices, Nainital Honeymoon Package Price, Top Nainital Tour Package For Family, Top Nainital Tour Packages For Family, Top Nainital Tour Package For Couple From Delhi, Top Weekend Getaways From Nainital, Top Weekend Getaway From Nainital