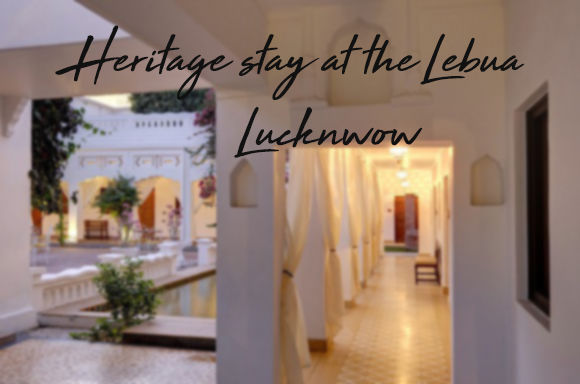 Did you ever want to live in an old estate as shown in the movies? In the capital city of Lucknow, there is one such place The Lebua Saraca Estate.
Lebua place was build in 1936 and was originally a residence of local army officers. Brigadier Sharma and his wife were the only residents of this mansion until 2014 when they sold it to Muhammad Abdullah and his wife Nayab Bakshi. Nayab Bakshi was a professional interior designer. With her husband, she repurposed the property into its current form while staying true to its original design.
At once this 1.5 Acre property seems to be small but you will see its grandeur once you get in. The hotel staff will greet you warm-heartedly on your arrival at the hotel. The staff will provide everything that you would need with a smile on their face.
They build the hotel with 1930s Bombay inspired art and decor to give it a more authentic look. This Hotel has 41 rooms and each room is built according to their position with respect to the hotel. Every room is different from other. They can be divided into 4 primary categories called Executive, deluxe, luxury and Lebua Suites.
1. The Executive rooms are simple and cozy that successfully blends tradition and comfort beautifully. These rooms are 180-220 sq ft in measurement.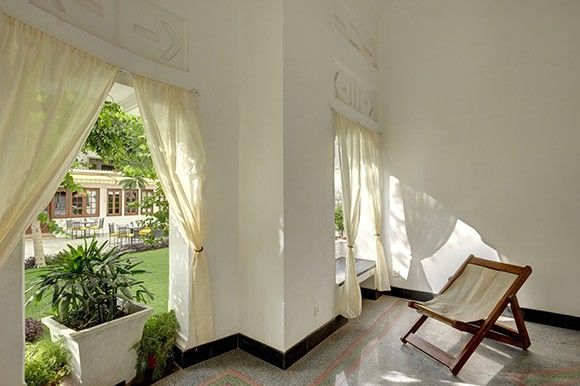 The Lebua also boasts a great selection of restaurants The Saraca, Azrak, 1936, and the lounge.
2. The Azrak, the name comes from the Arabic word for blue which is considered a royal color in India. From the chicken block handle to the Moroccan flooring this restaurant screams royalty and is best for big family retreats. It serves food from other princely states of India like Hyderabad and Rajasthan.
On your next visit to Lucknow make sure to stay at this wonderful place, then you can say that you have truly experienced the Nawabi culture and lifestyle.
Link to the official website of the Lebua - http://www.lebua.com/lebua-lucknow
Want to know about an architectural wonder in Lucknow - http://trawellandtech.com/2018/07/09/the-architectural-wonder-of-bada-imambada/
photo story of bada Imambara Lucknow - Photostory