Gripping natural landscapes, vast savannahs peppered with wildlife – all against the backdrop of Mount Kilimanjaro and natives who love nothing more than an excuse to get together and enjoy some nyama choma (open-flame roasted meat). With the help of Kenya Tourism, you can explore all this.
Situated on the east coast of Africa, if you are looking for a taste of true African living and waiting to start your love affair with Africa, then Kenya is perfect. Whether you're a wide-eyed first-timer or a frequent visitor, Kenya cannot fail to get under your skin.
From jaw-dropping scenery to buzzing beaches and mountainous surroundings filled with flora and fauna, Kenya tourism is something to be coveted and treasured always.
Kenya is not only famed for vacationing but is also a hotspot for business travellers. Recently, the United Nations Conference on Trade and Development, along with Tokyo International Conference on African Development was held in Nairobi because Kenya is reckoned for hosting conferences, meetings, business dealings with the best of recreation and entertainment and is counted among some of the best business destinations of the world.
If you ever happen to go on a business trip to Kenya, focus on the word 'trip', which is synonymous with exploring, be it for business, people or place. Kenya offers the perfect combination of work and play. So I did a little research, dug into the matter, and found the best experiences to have with Kenya tourism. Enjoy!
Go on a safari and let nature be your teacher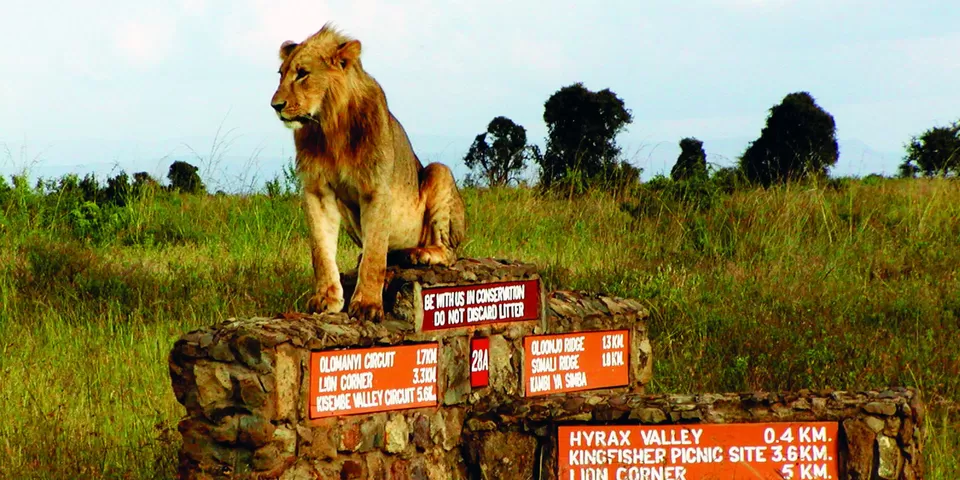 There's nothing better to do in Kenya than going on a safari through one of its many national parks or reserves located throughout the country.
Set on the city's southern outskirts, Nairobi National Park has wide open grass plains against the backdrop of city scrapers and an abundant wildlife. Inside the national park there are lions, cheetahs, leopards, buffaloes, hippos, zebras, giraffes, gazelles and the endangered black rhino. Visit the David Sheldrick Wildlife Trust inside the park, where between 11 a.m. and noon, you can watch keepers take orphaned baby rhinos and elephants for their daily mud baths.
Witness the Wildebeest Migration – one of the world's most spectacular natural events in Kenya Tourism
Nowhere in the world is there a movement of animals as massive as the wildebeest migration. Over two million animals migrate from the Serengeti National Park in Tanzania to the greener pastures of the Maasai Mara National Reserve in Kenya.
In the process of migration, the animals have to cross the Mara River in the Maasai Mara, where crocodiles prey on them. This is one of the highlights as the animals try and cross the Mara River alive. Even when they reach Maasai Mara they are hunted, stalked and run down by the larger carnivores.
Make sure you get your timing right, if not, you will end up gazing out over a wildebeest-less savannah and wondering where all the animals have gone. The best time to witness the wildebeest migration is from mid June to mid October. February and March are great for the big cats and Christmas is again a stunning time.
Go on a tea plantation tour in the world's third largest tea producing country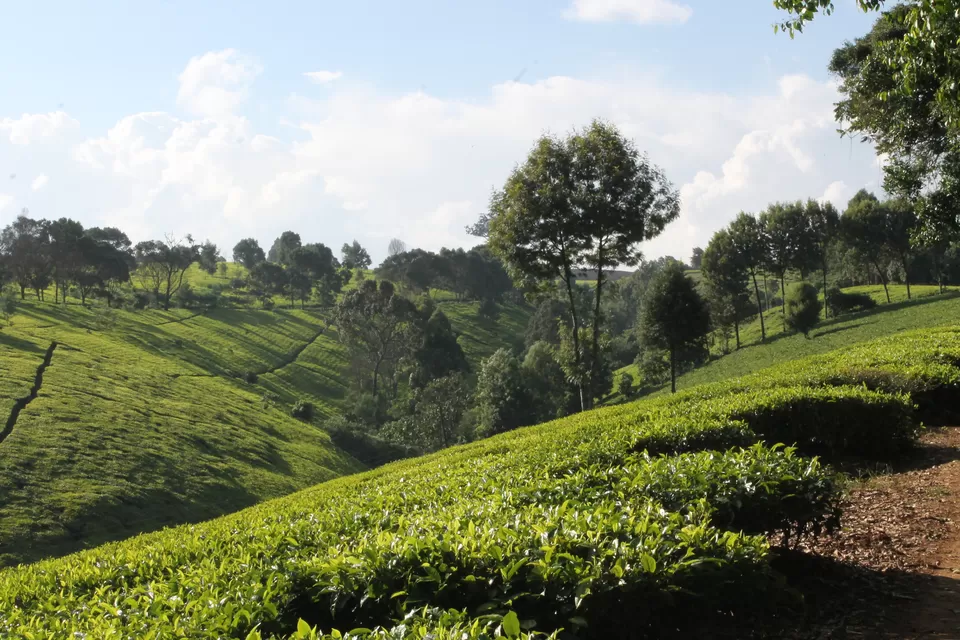 Tea is not merely a beverage in Kenya; it has a strong cultural and social connection, and is regarded as a sign of hospitality all across the country.
Enjoy a lunch time tour of Kiambethu Farm, just a short drive from the heart of Nairobi, at Limuru. Kiambethu Farm provides a tranquil insight into life on a settler farm. Five generations have lived on the farm and it is currently run by the granddaughter Fiona Vernon. The farm house is set within beautiful gardens surrounded by acres of tea and indigenous forest – home to the Colobus monkey and plenty of other wildlife.
Challenge yourself at Mount Kenya
Not as famous as the neighbouring giant Mount Kilimanjaro, but at 4,986m (16,358ft) above sea level, Mount Kenya remains Africa's second tallest peak and is often considered a challenging climb. The breathtaking scenery is marked by alluring vistas of Kenya and even great glimpses of Mount Kilimanjaro in Tanzania. Even if you don't climb to the upper slopes, it is worth spending time on the forested lower slopes below the ice-capped peak, where interesting wildlife abounds.
#FunFact: The Serena Mountain Lodge in the treetops of Mount Kenya is ideal for hosting a variety of meetings and events. The lodge offers a unique alternative to the usual city-based venues, none of which can offer such an invigorating combination of forest, wildlife and cool mountain climate.
Unwind on the East African Coast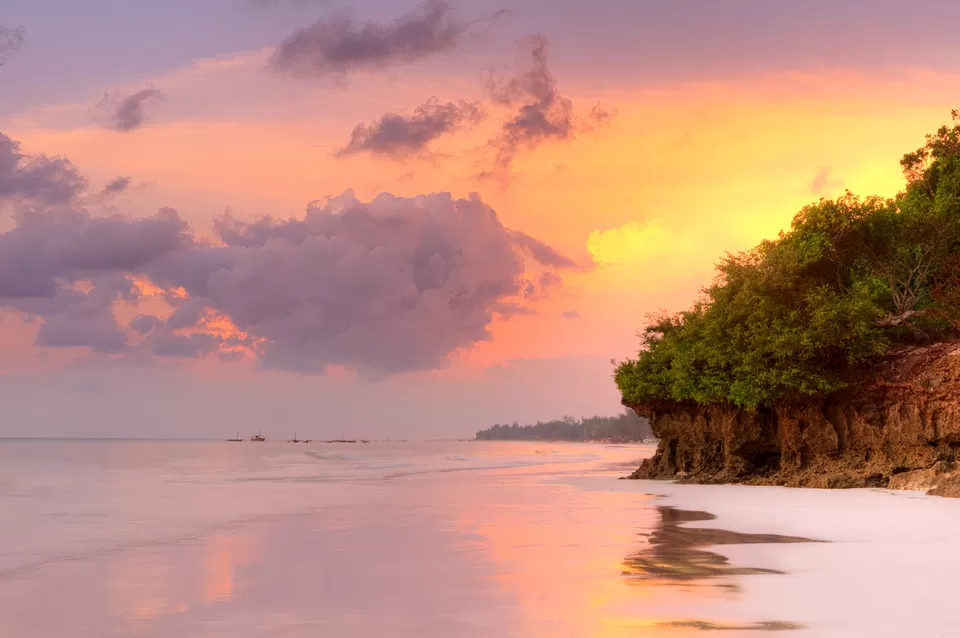 While being on safari can often feel like participating in an enjoyable group challenge, the Kenyan coastline will allow you to embrace local life. When you visit the Kenyan coastline, it's easy to see how the coast blends the bright light and colours of the tropics with the sparkling azure-blue of the Indian Ocean. Instead of globetrotting to find a pristine beach, just pack your bag and discover the fantastic beaches of Kenya, such as Diani Beach, Nyali, Lamu, Vipingo, Tiwi, Watamu - Turtle Bay, Gazi and Bamburi Beach.
No matter how often you visit, there's constantly more to explore on the Kenyan coastline. So while you're there, relax, escape, and unwind.
Visit the picturesque offshore island of Lamu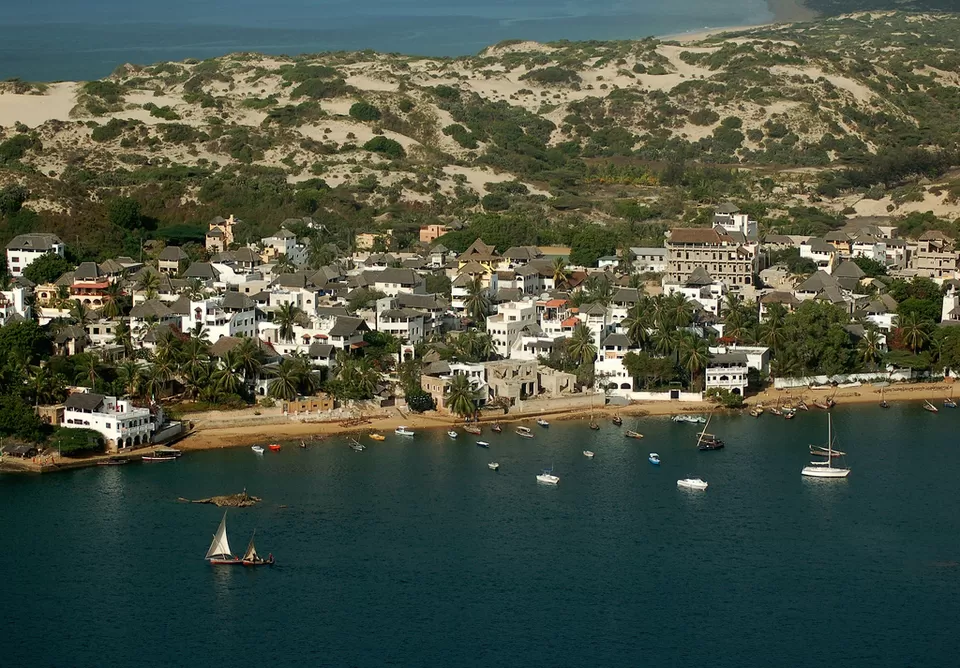 Over a 100 kilometres north of Mombasa, the island of Lamu is untouched by the havoc of modern times, and exudes a timeless serenity. Situated in an archipelago of coral fringed islands, Lamu Town was a trading centre for hundreds of years and has been shaped by local Bantu African tribes, Arab traders and Portuguese explorers.
Lamu is renowned for its many festivals and more recently is becoming known not only a wellness destination but also, with the up-and-coming conservancies, a wildlife destination, offering a wealth of unmatchable experiences for travellers and holidaymakers. On this island, visitors are warmly welcomed by smiling faces into a culture that flows in peaceful harmony with the ocean and the seasonal monsoon winds.
Highlights of the town include the Lamu Museum, the Swahili House Museum and the Fortress.
Enjoy a relaxing boat ride on Lake Naivasha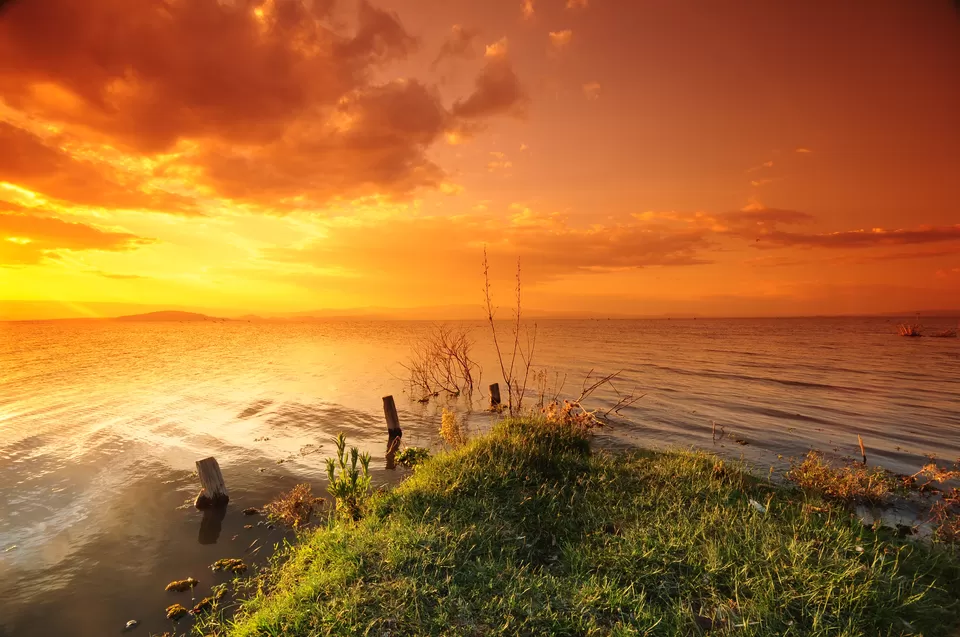 At an elevation of 1,884m above sea level, Lake Naivasha is home to the largest flower industry in the region and the third largest exporter of cut flowers in the world. Next time you receive a bunch of fragrant roses, you'll know that they most likely came from Kenya.
Explore Nairobi on a matatu and eat nyama choma
Matatus are Kenya's famed mode of public transport. Just like London has the Tube and Chicago has the El, Kenya has the matatu. The first time one uses a matatu – a public minibus – in Nairobi will, undoubtedly, be an experience that is difficult to forget. The rider will end up with mixed feelings of amazement at the creativity expressed in these vehicles and bewilderment at this unique transport system.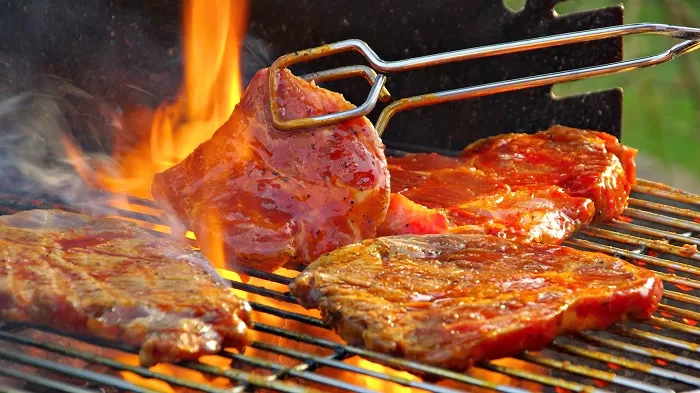 While exploring Nairobi, don't miss out on Kenya's unofficial national dish – nyama choma – most authentically prepared at roadside butcheries. Nyama choma is always eaten with the hands, and common side dishes include kachumbari salad and ugali.
Your trip to Kenya will be incomplete without a Matatu ride and gorging on nyama choma.
Take the road less travelled to Lake Turkana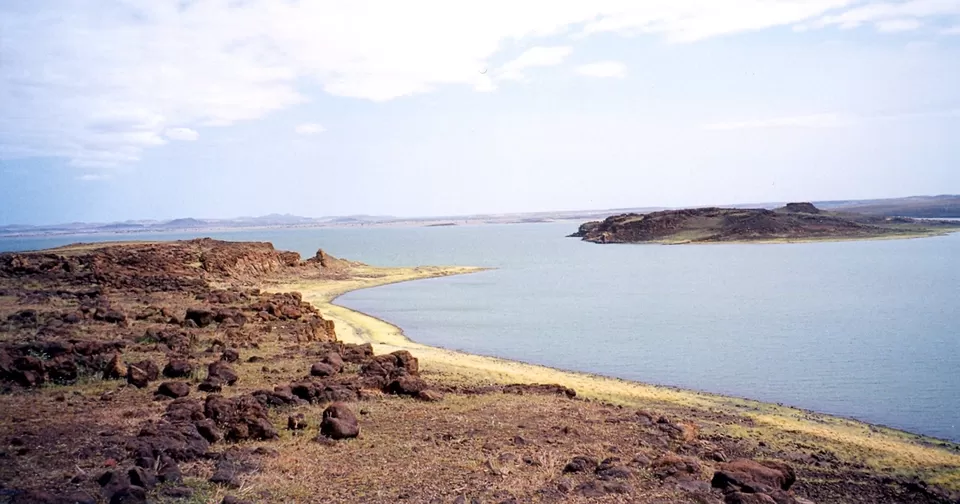 On the barren northern outskirts of Kenya, Lake Turkana is a strange and beautiful oasis. The lake is the most saline lake in East Africa and the largest desert lake in the world, surrounded by an arid, seemingly extraterrestrial landscape that is often devoid of life. The lake provides a great fishing experience.
Kenya is raw and refined, complex and simple, it has the power to amaze, and that is exactly why you'll love it. Much like its topography, the opportunities in Kenya are endless as the gateway to Africa.
Nairobi receives millions of guests every year, which is why leading hotel chains are expanding their footprint in Nairobi, including Europe's oldest luxury hotel group Kempinski, US chains Hemingway Hotels & Resorts and Best Western, which launched in Nairobi last year.
While it can be quite stressful to get a visa to some countries, you'll be glad to know that Kenya Tourism welcomes Indians with a visa on arrival and that is one of the reasons why Kenya will keep pulling you back again and again. It will reduce you to an ecstatic state of child-like wonder #KenyaKalling.
Have you been to any of these amazing places in Kenya? Share your own travel guide and let the world know about your adventures.
In partnership with Kenya Tourism. For more information, visit Magical Kenya.