Before attending another marriage in Namakkal, we made a plan to stay at kolli hills.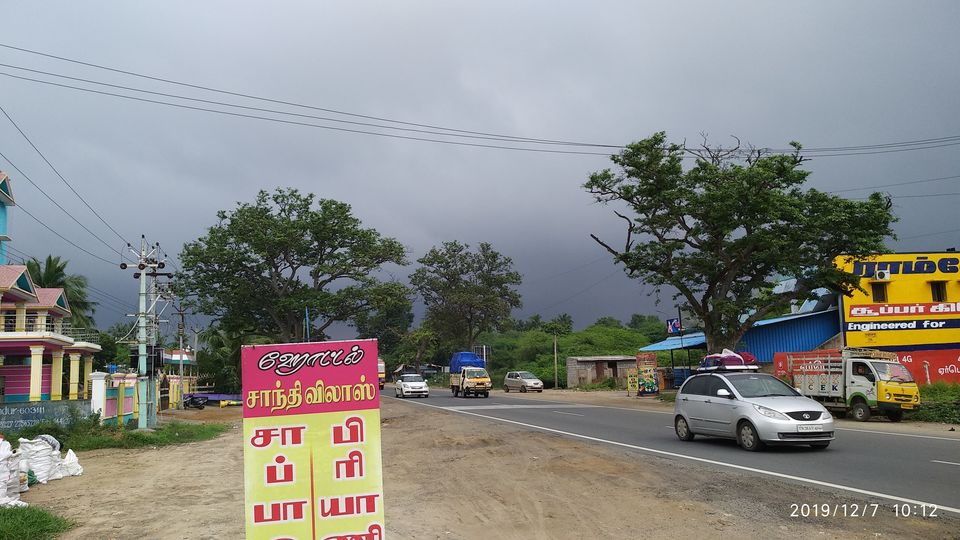 Dark clouds on the way to kolli welcomed us. This trip is between December 7-10, 2019.
Kolli hills is about 30km away from Namakkal.
There are two ways to access the hills. One side is from aathur via thimmanayakampatti, mettala, thammampatti and up the ghat section to solakadu. From there to semmedu. Semmedu is the only decent town to stay at kolli hills. solakadu seems to be the business center for the hills.
the road upto semmedu is great except for the 2km stretch in between where the road is absent.
the other route is via namakkal. it goes via senthamangalam, karavalli and up the 70 hair pin bends upto solakadu. from there it is the same road to semmedu. this is the road that we have to be careful to climb up or down.
we took the first route while climbing up and the second route while going down.
Back to the trip.
Stopped at aathur for lunch at this restaurant called pasumai unavagam. they sell native style cooked items(veg and nonveg). this restaurant is just past the thalaivaasal toll before aathur when going from ulundurpet.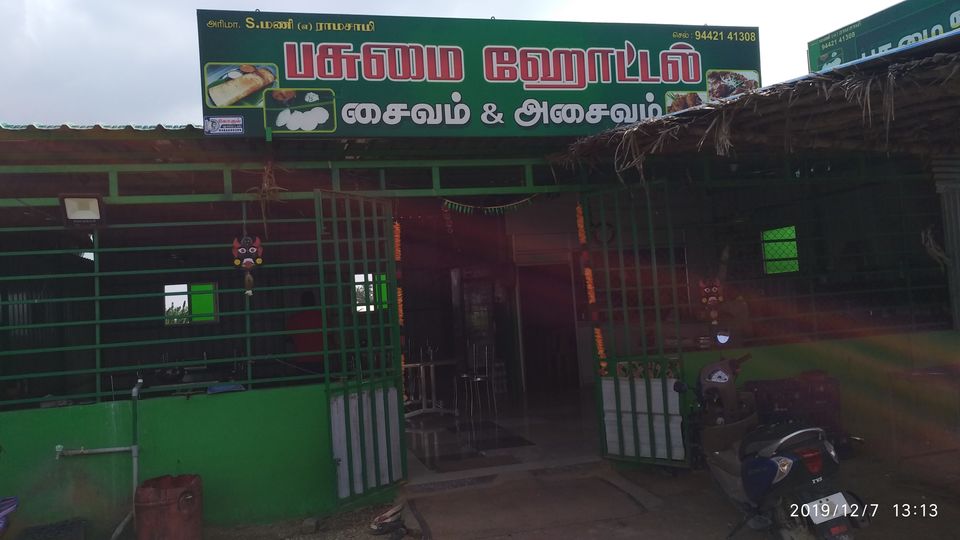 once lunch is done, we start on our way and just before getting on to the ghat section we fill up the car with fuel. the beautiful views start from right there.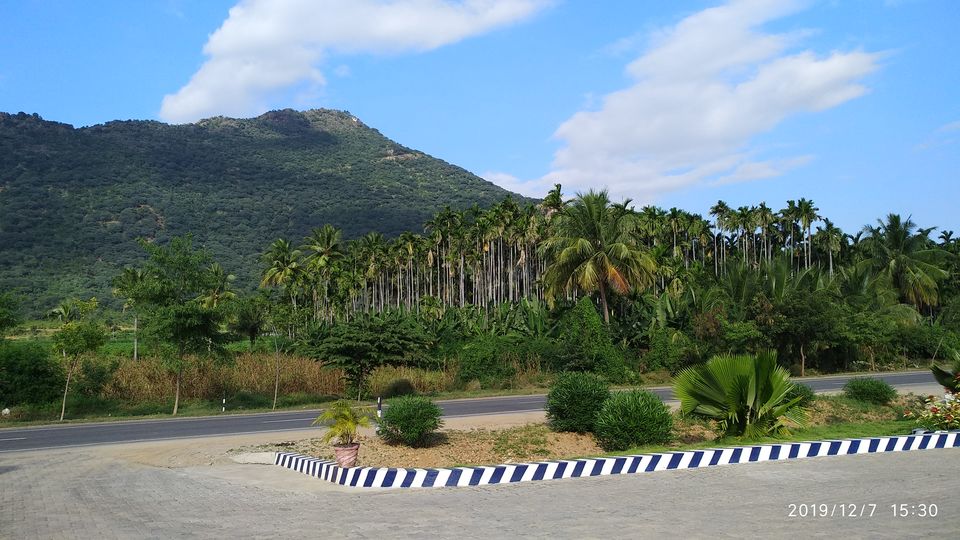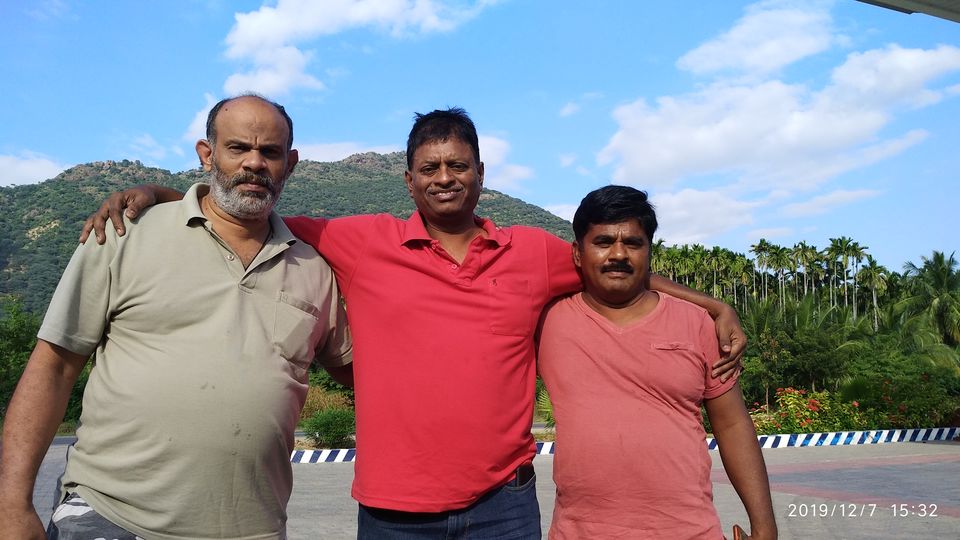 dark clouds welcome us on the way again.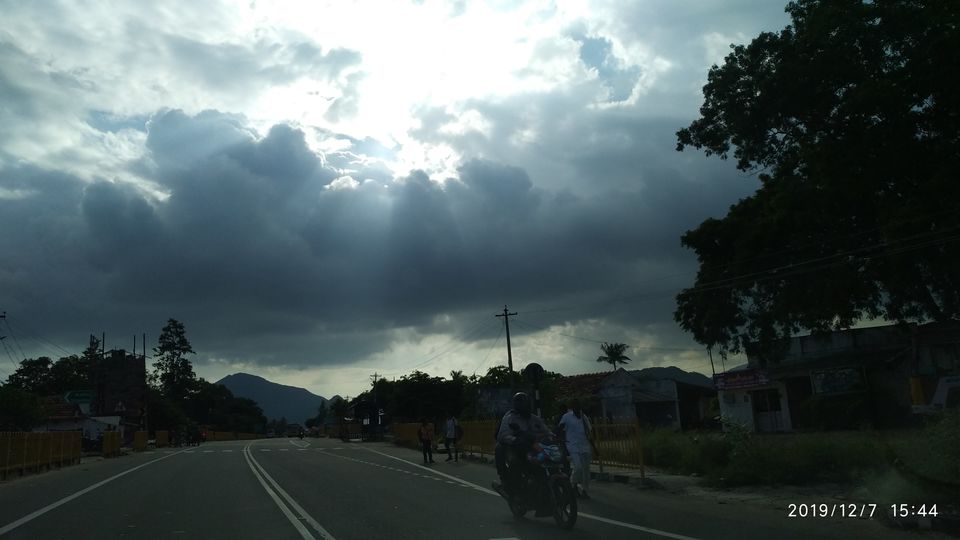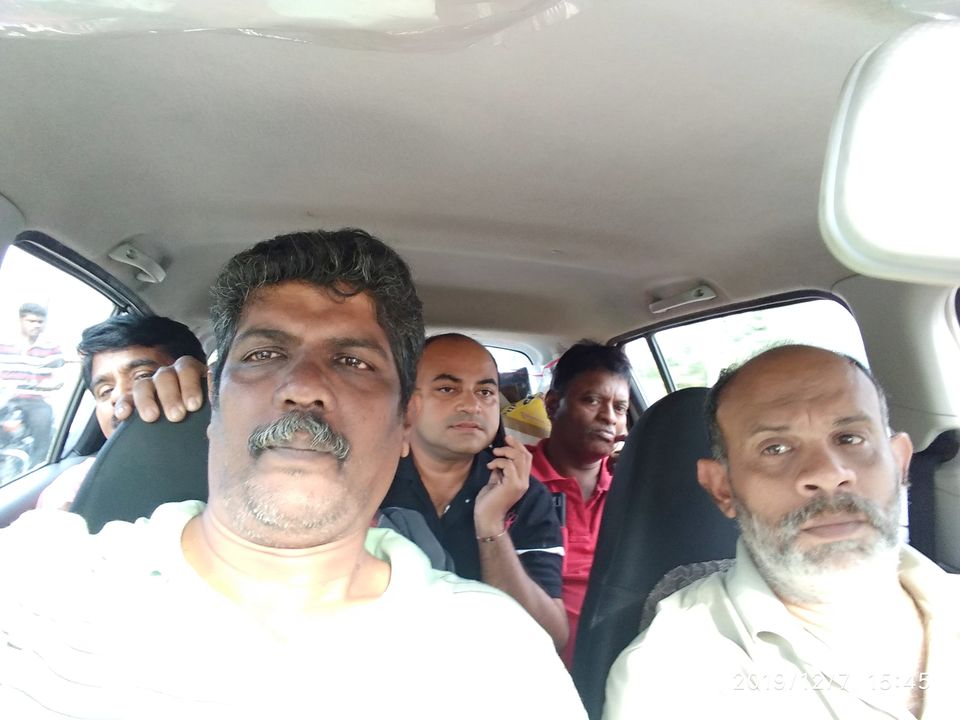 the customary selfie with group
just before entering solakadu, fog enveloped the entire area and a slight drizzle was on.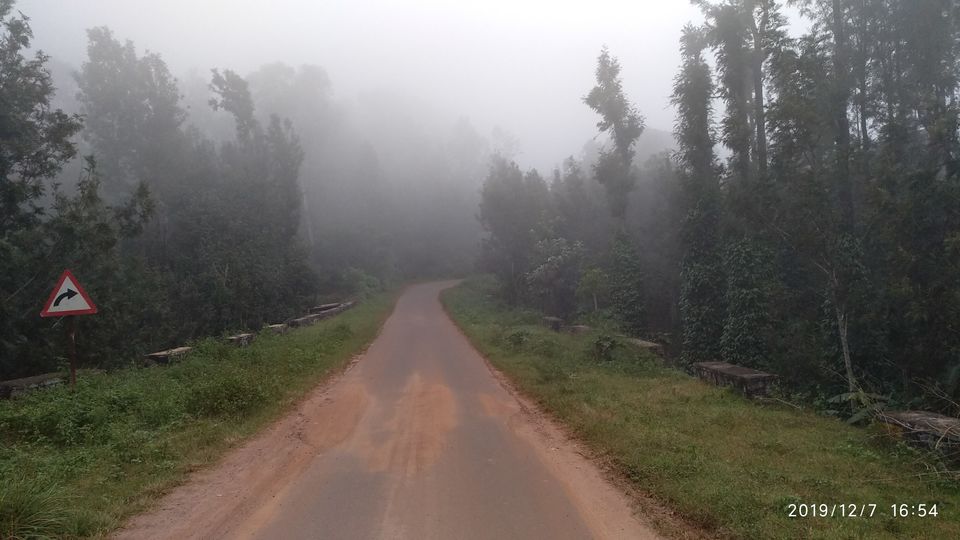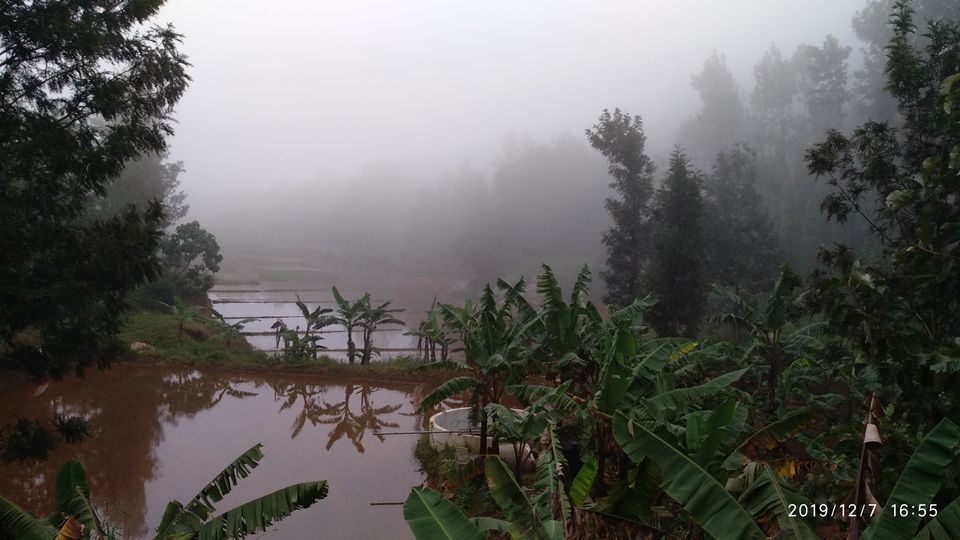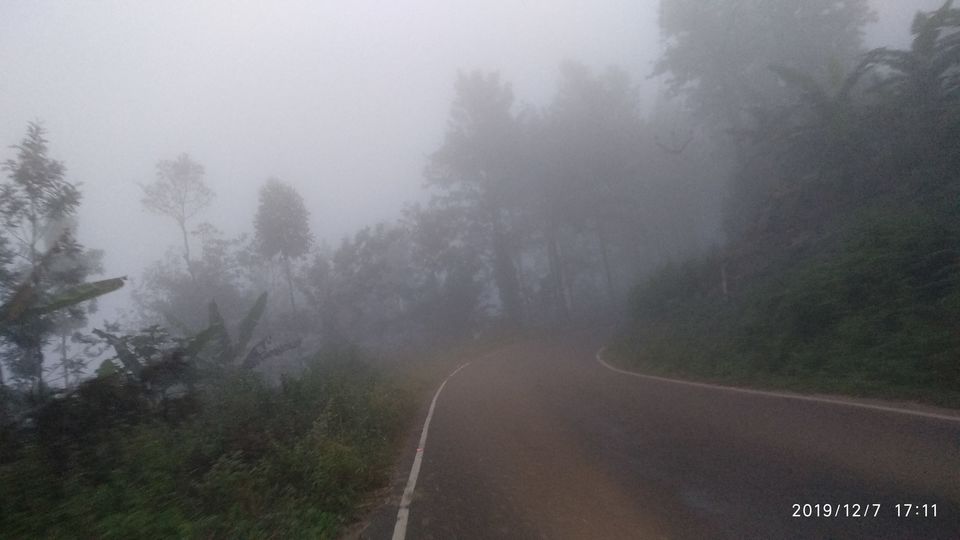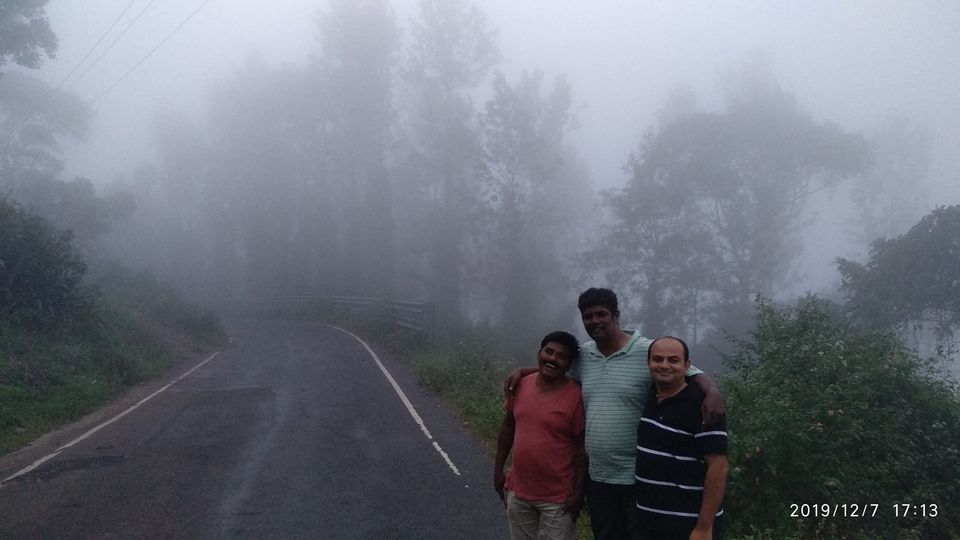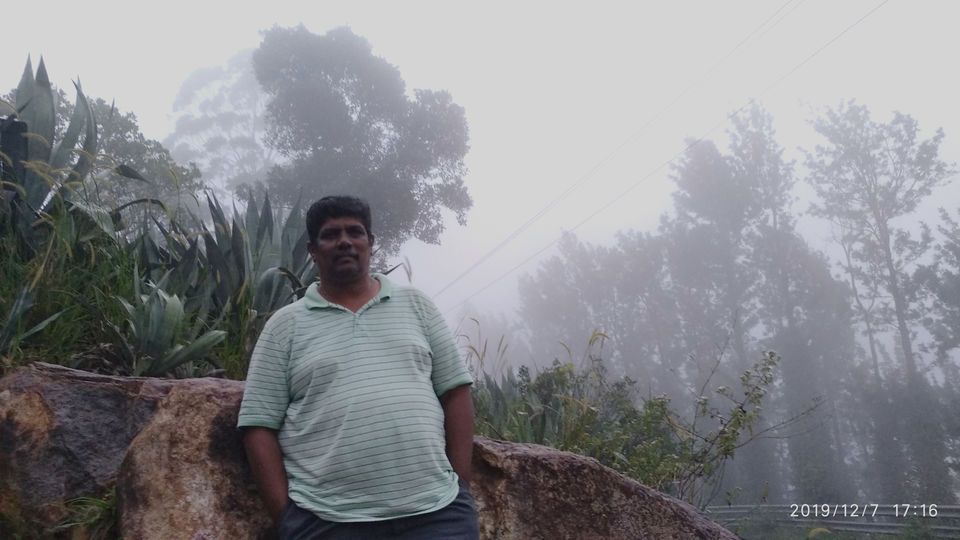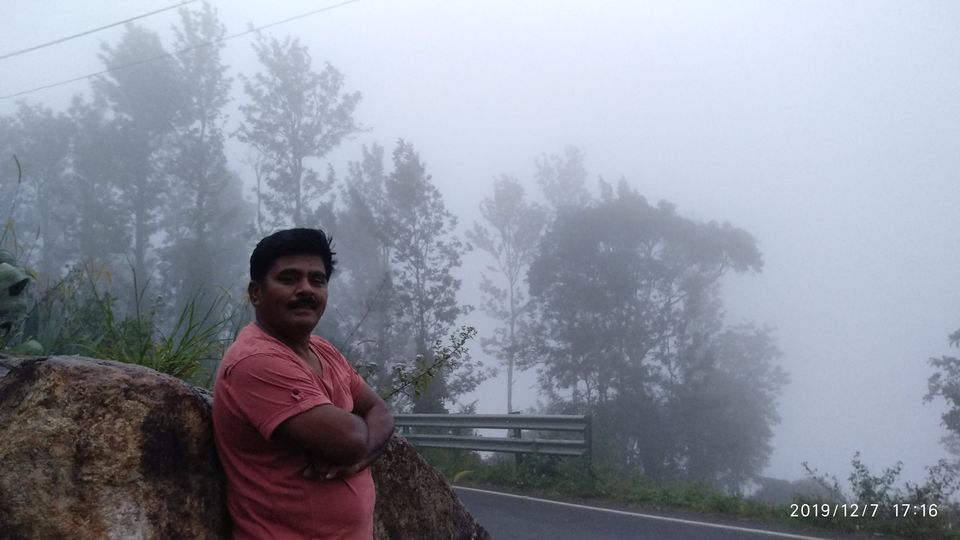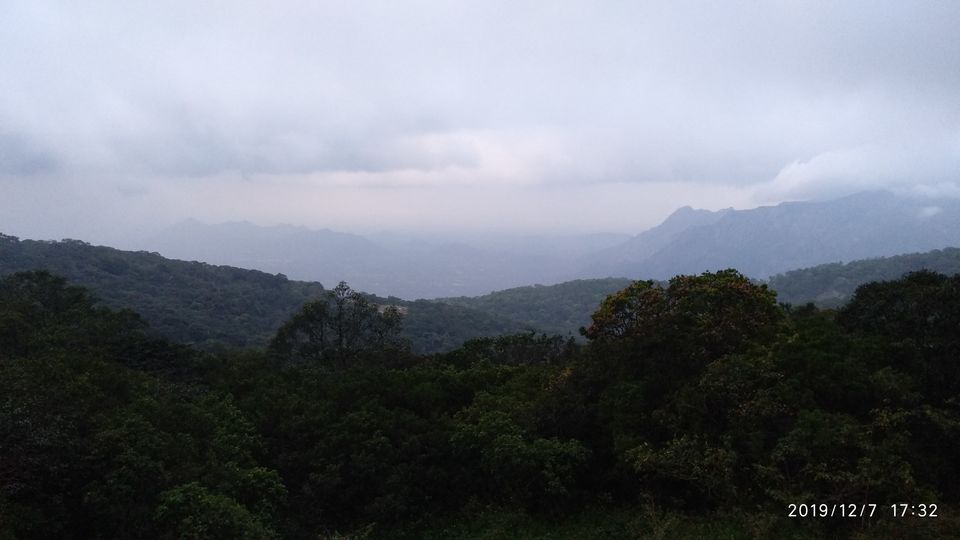 short stop at solakadu for buying fruits at the tribal market.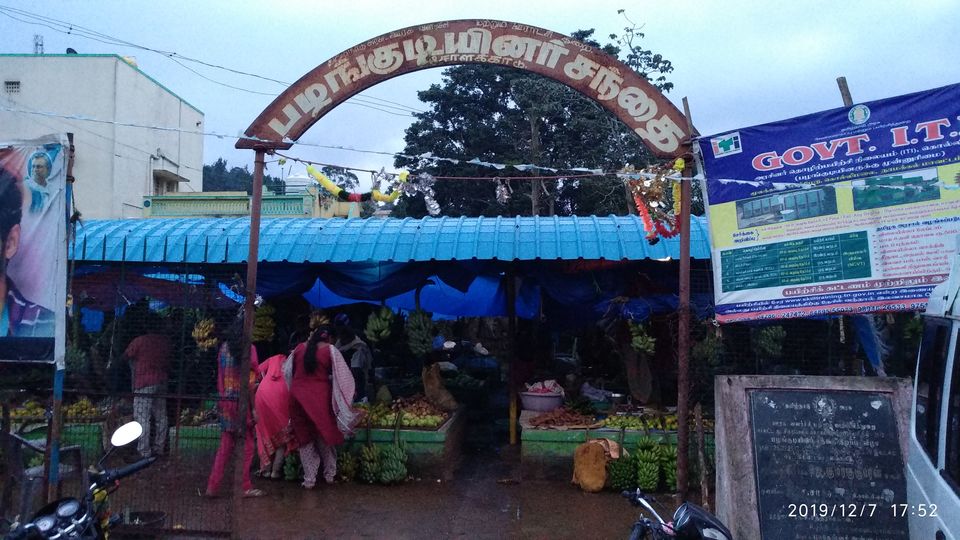 we stayed at the akshya residency in semmedu.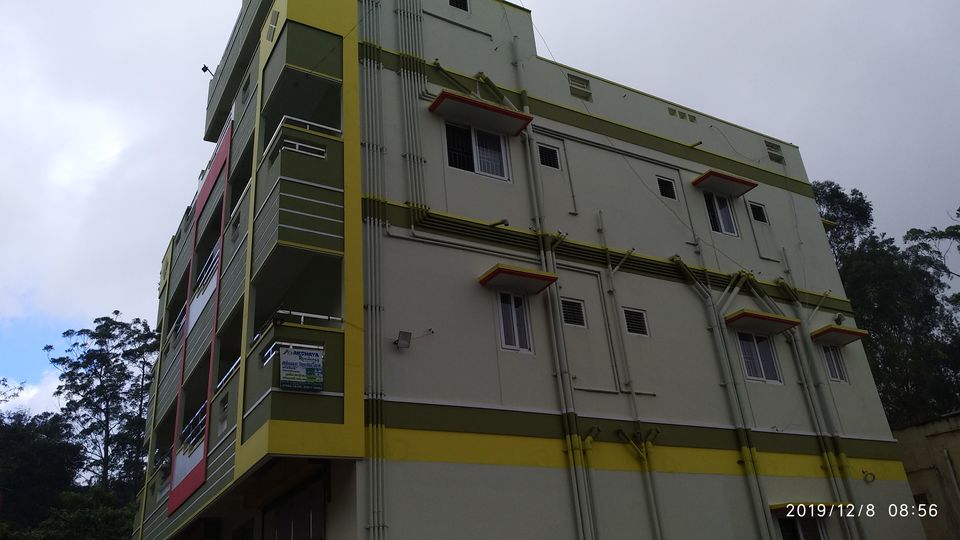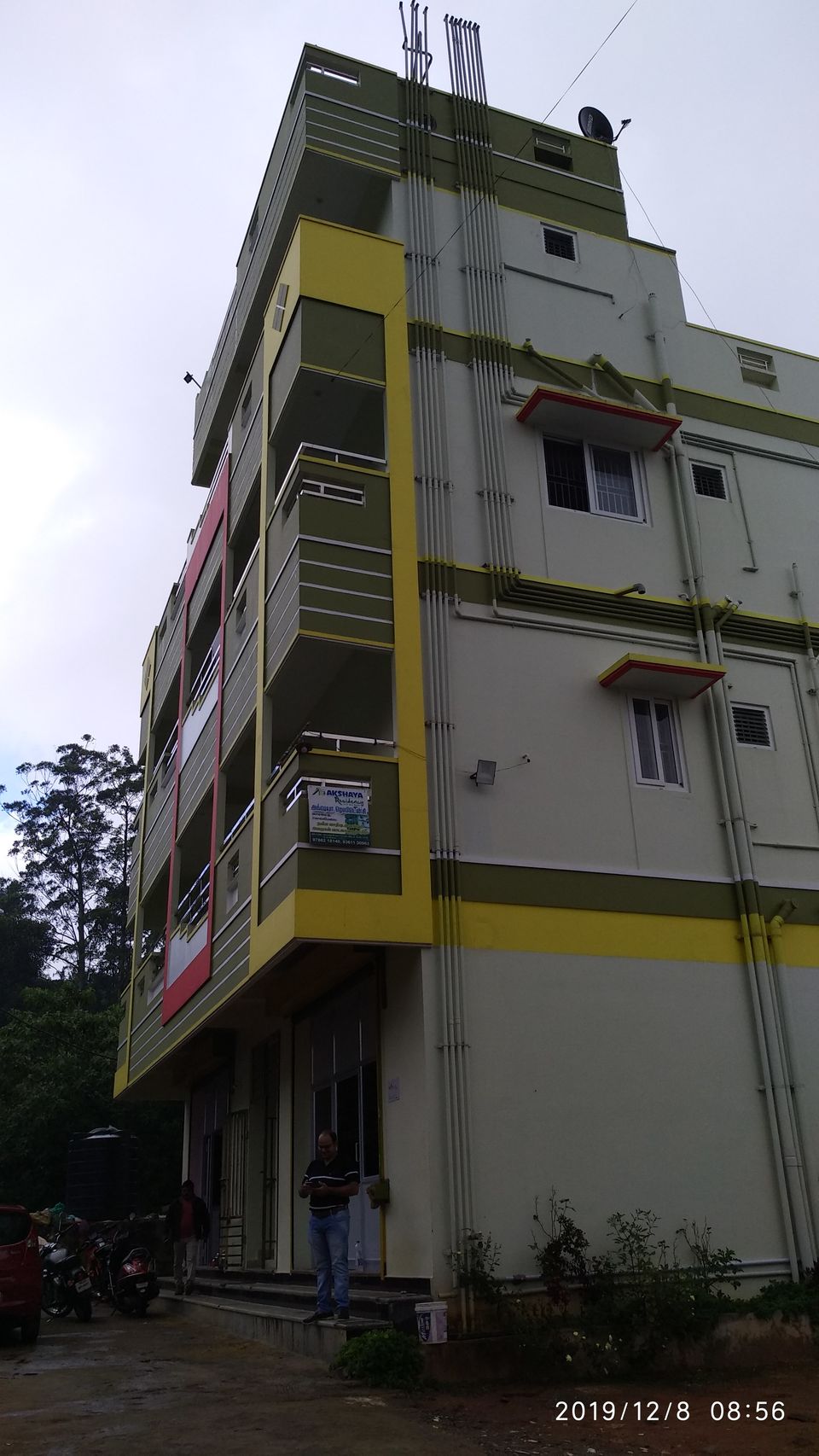 next day morning we went to see the following places - arapuleeswarar temple, agayagangai waterfalls, maasila waterfalls, seekuparai viewpoint