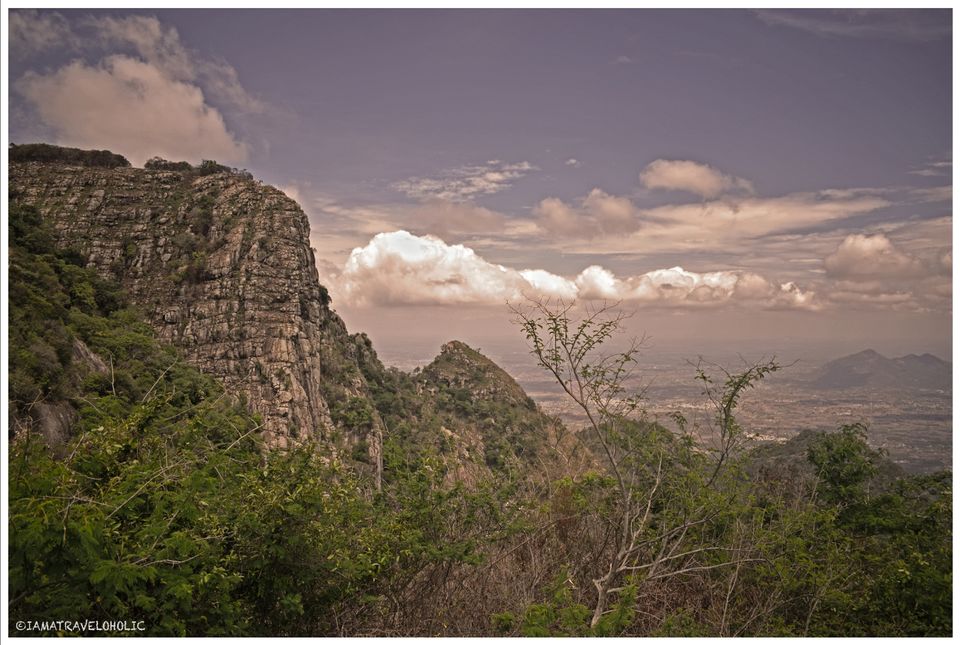 I started the solo ride from my home town in Kochi and headed for Namakkal town which was to be my halt destination for the night. The total distance would be around 335 kms and I took the Thrissur-Palghat-Coimbatore-Palladam-Kadaiyur-Kodumudi-Velur route to reach Namakkal.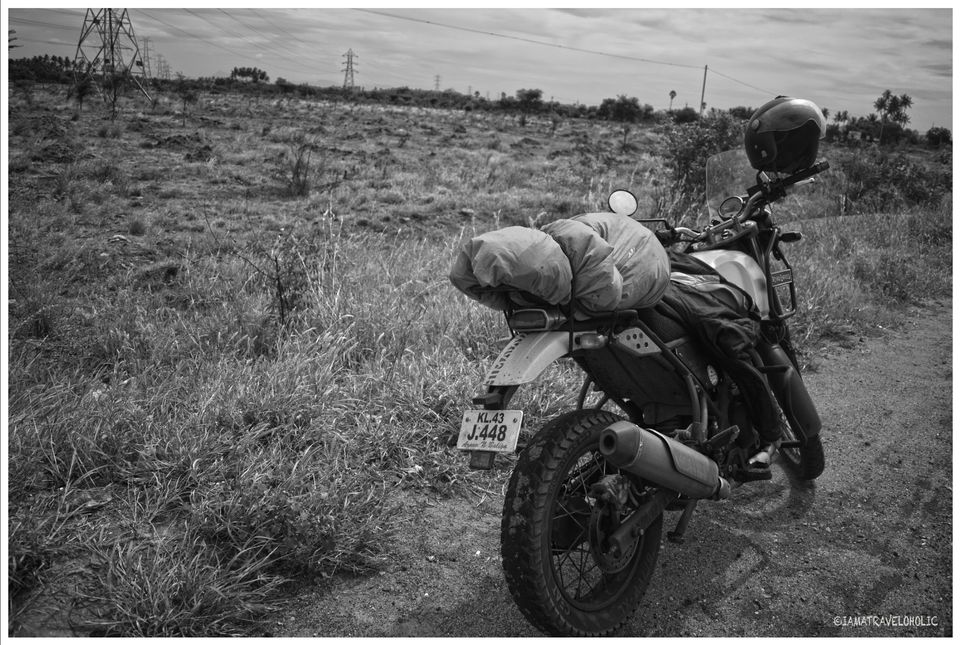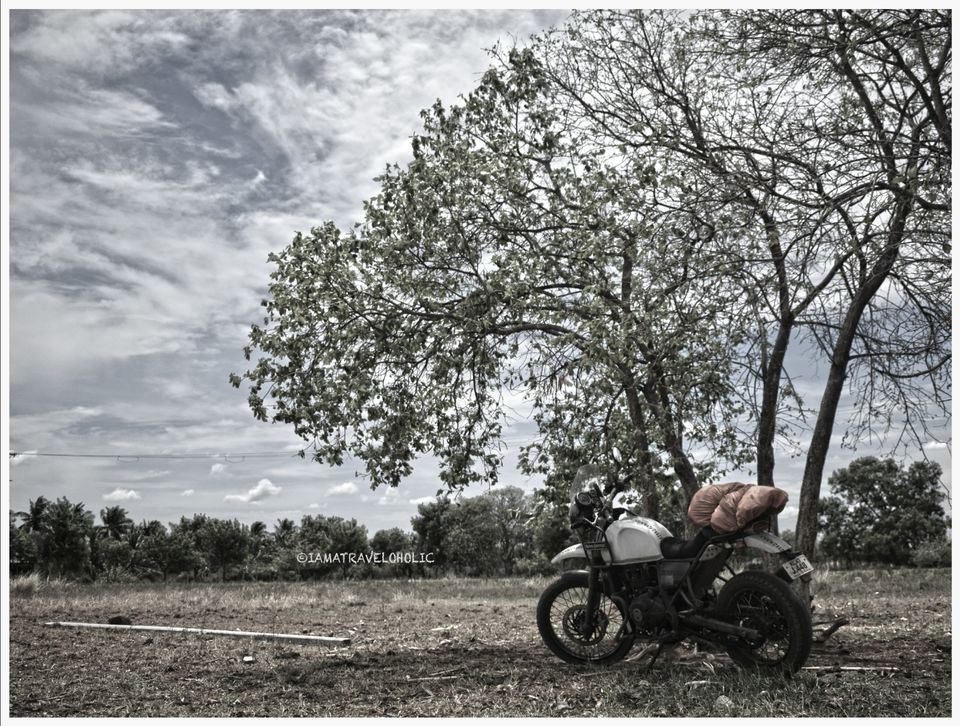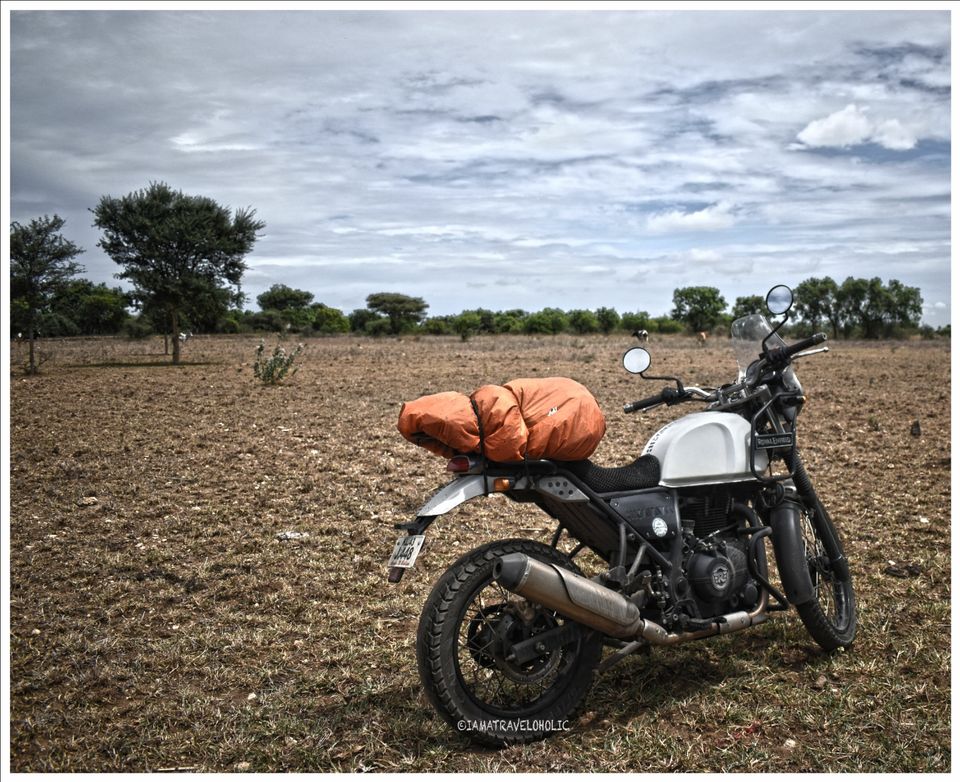 I reached Namakkal town by afternoon and took a room at a quaint lodge called 'Salem Inn'. The rent was only Rs. 300. Pretty cheap and a decent setup for a solo rider. After freshening up, I went to explore the town. Since it was a super hot day, I headed to a local bar to chug down few beers. Once I satiated my dehydrated body, I had a taste of some local food- Rice with rabbit roast and boy it was so slurp.
With a heavy content stomach, I went back to my room and dozed off for a bit. By 6pm, I woke up and decided to walk the 2 odd kms to reach the historical 'Namakkal fort'.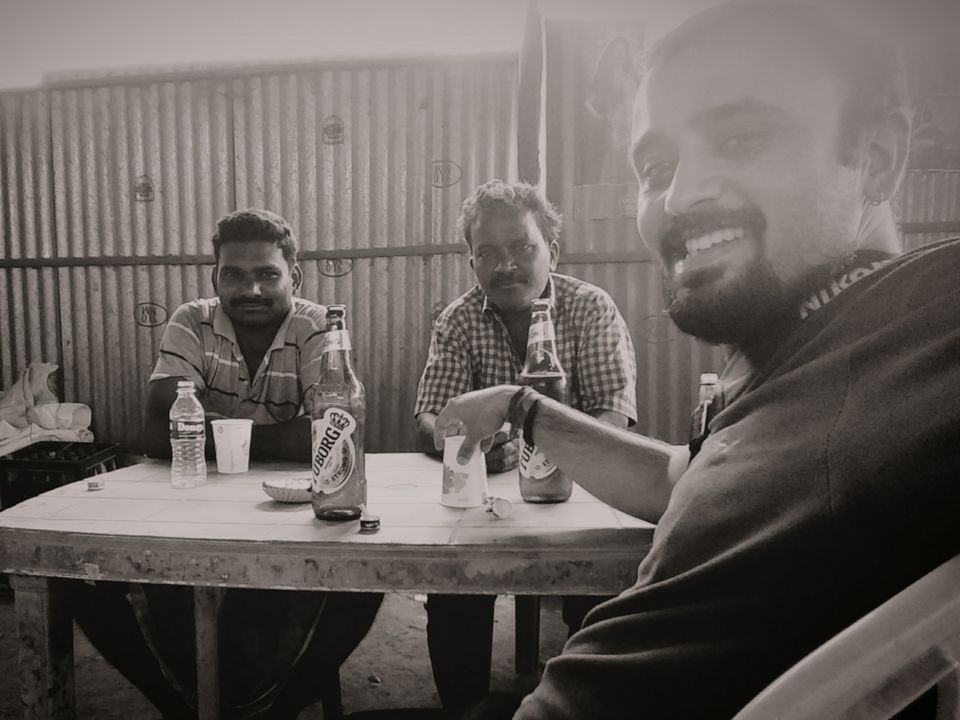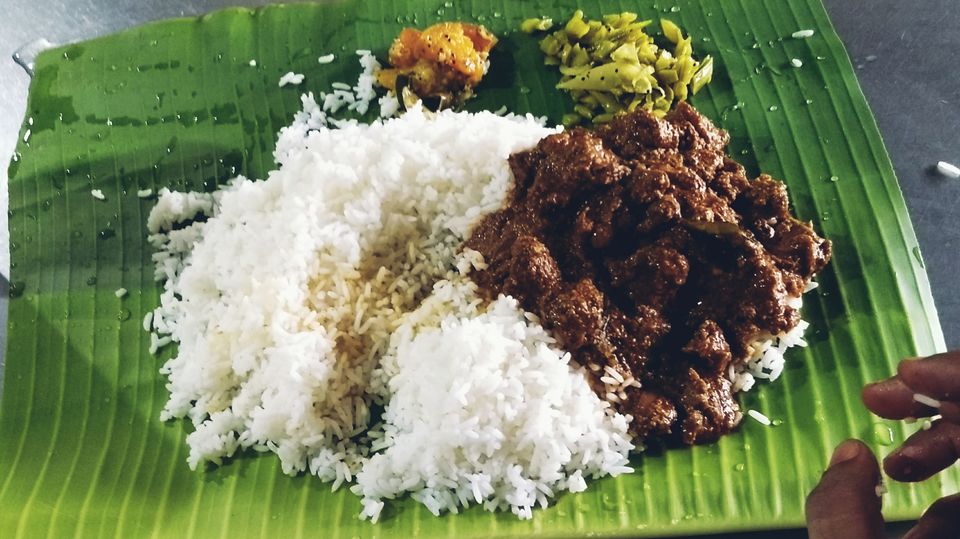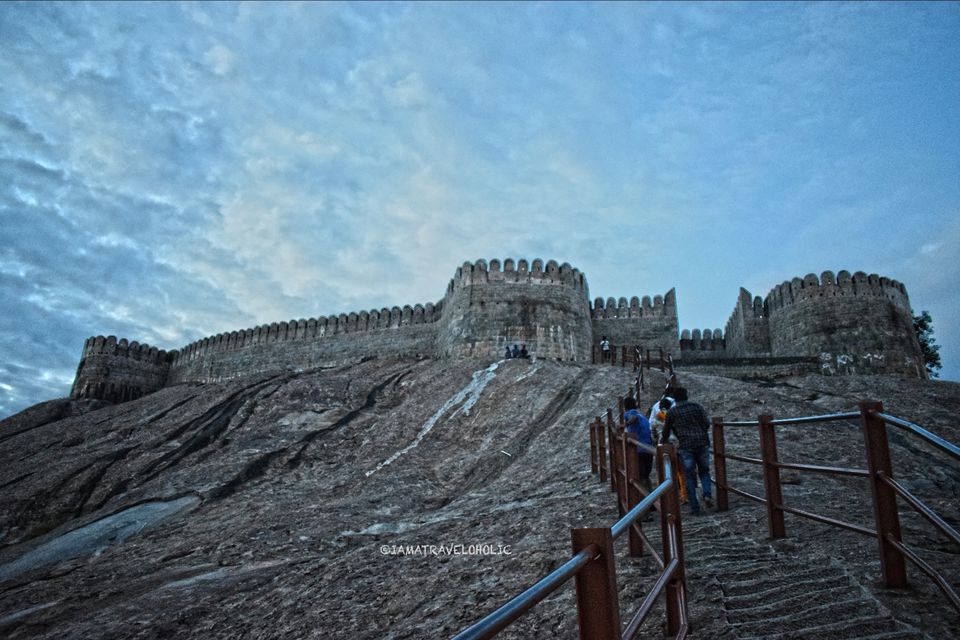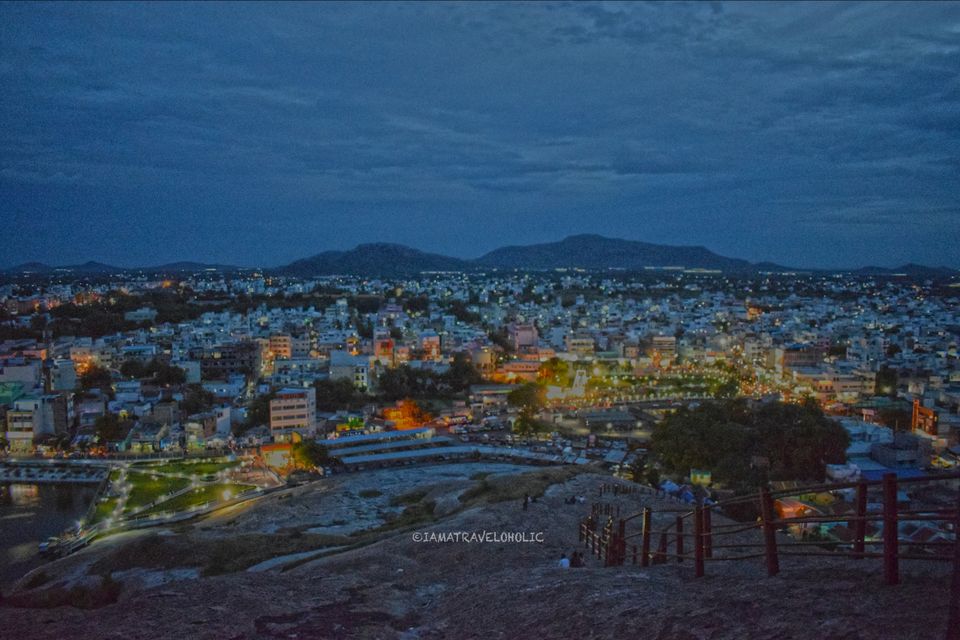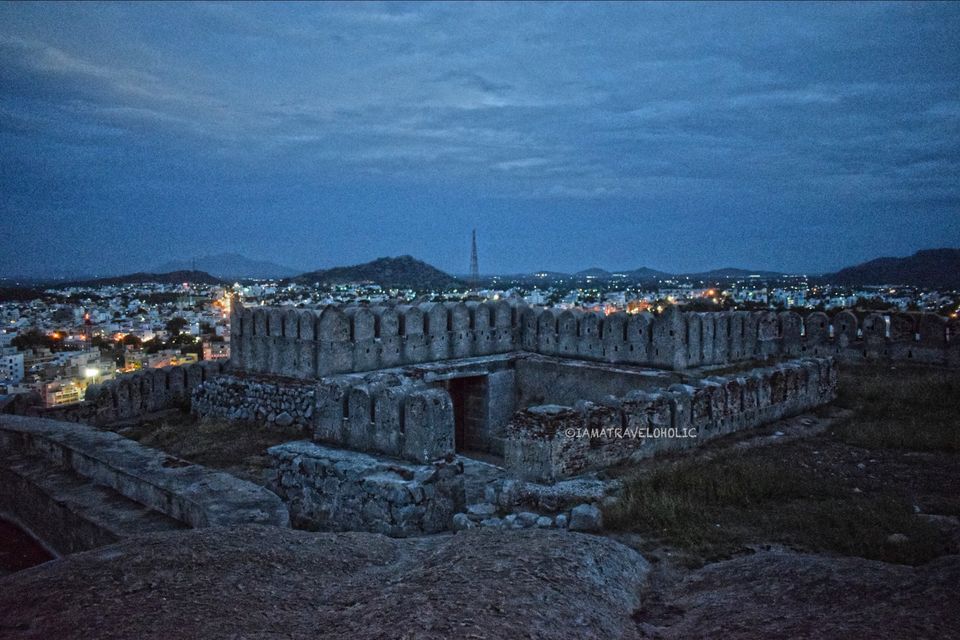 Exhausted from the fort visit, I had some simple food(Dosas) and then headed back to my room to retire for the night as I planned to head to Kolli Malai early in the morning.
I woke up early in the morning and checked out from the room. After having couple of bananas, I rode towards the base of Kolli hills which is approximately 25kms away from Namakkal.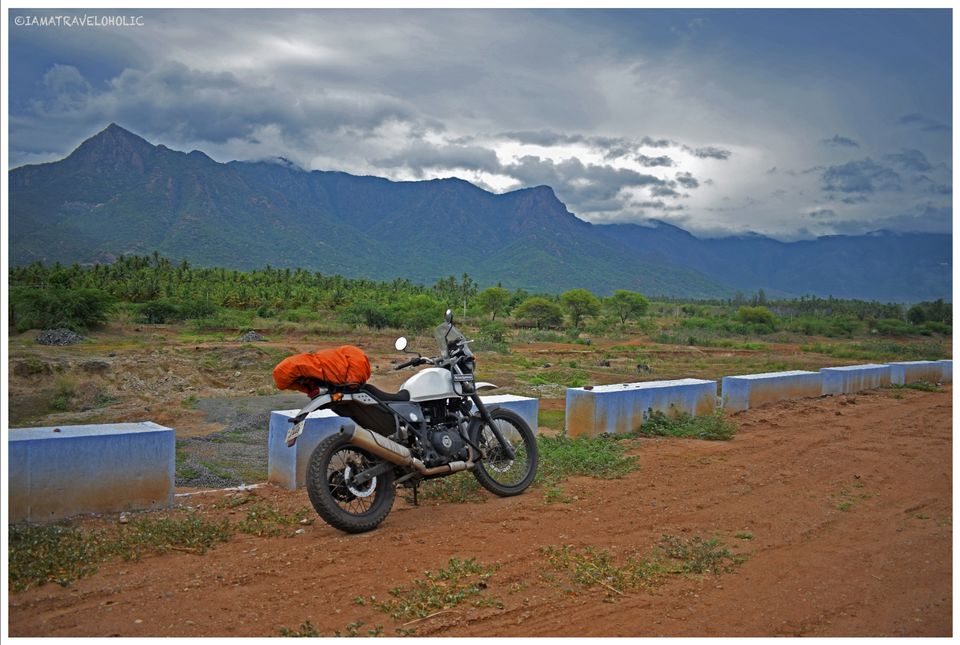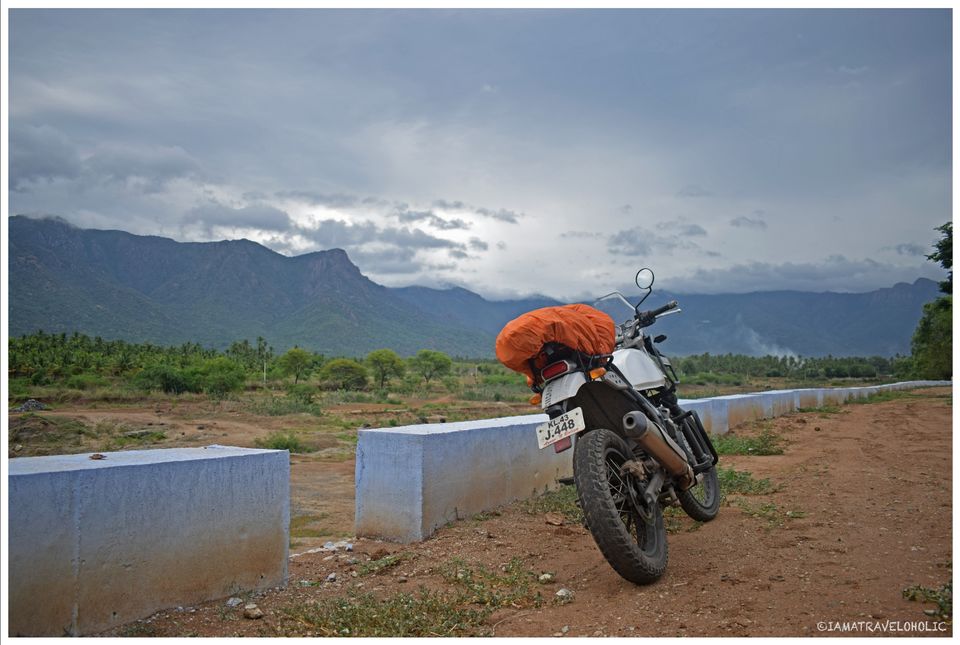 The ride was enjoyable as it was early morning and the beauty of rural Tamil Nadu added to the fun. The hilly landscapes of the eastern ghats were breathtaking.
From the base, you have the delightful uphill ride of 22 kms which gives you 70 hairpin bends to negotiate and boy you wont regret it. The roads are narrow but well maintained and the views are awesome. I was stopping every now and the to click pictures.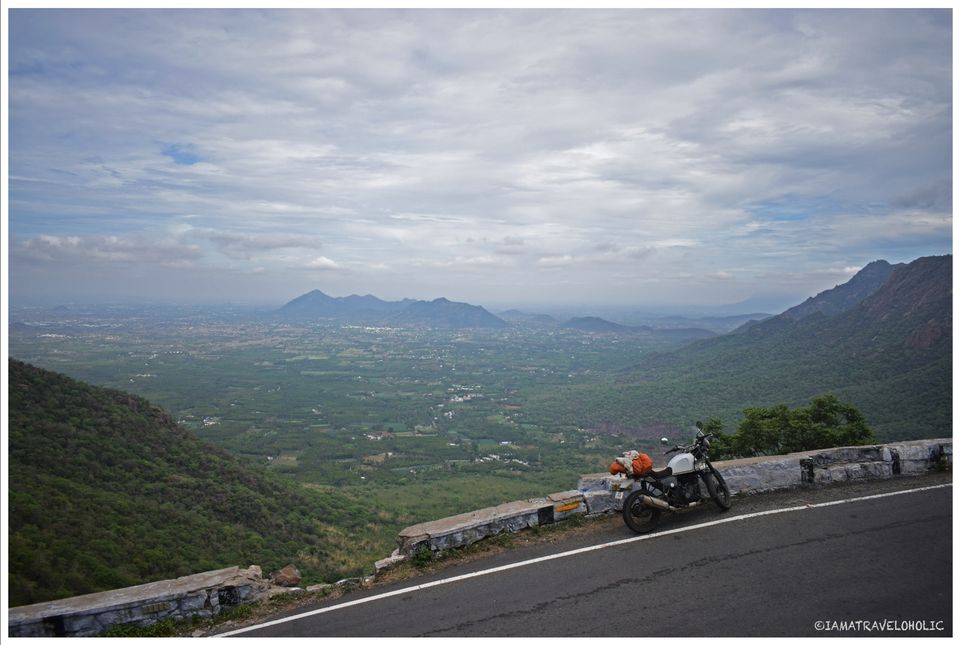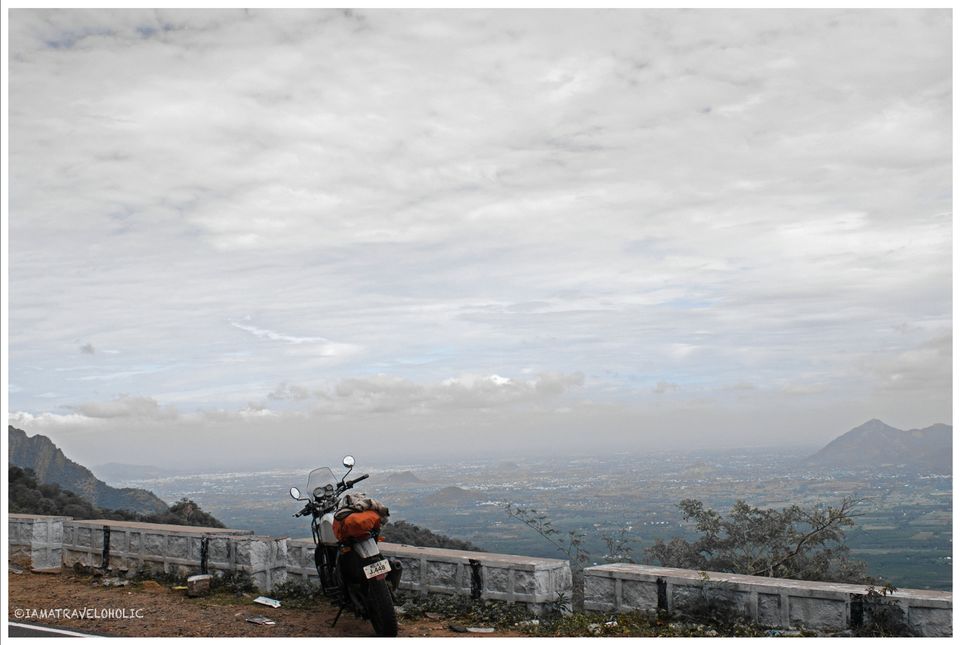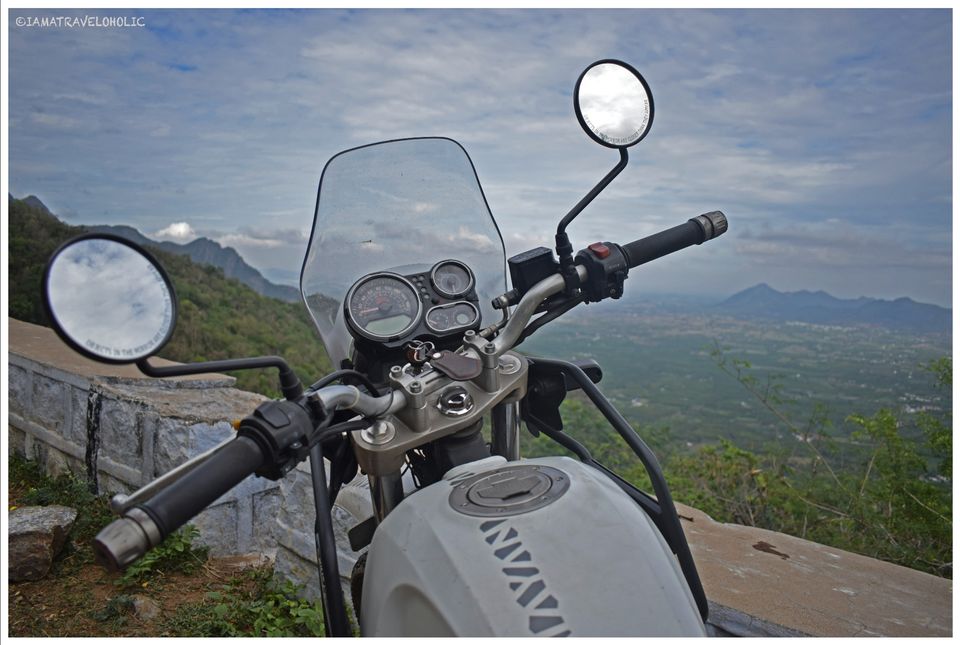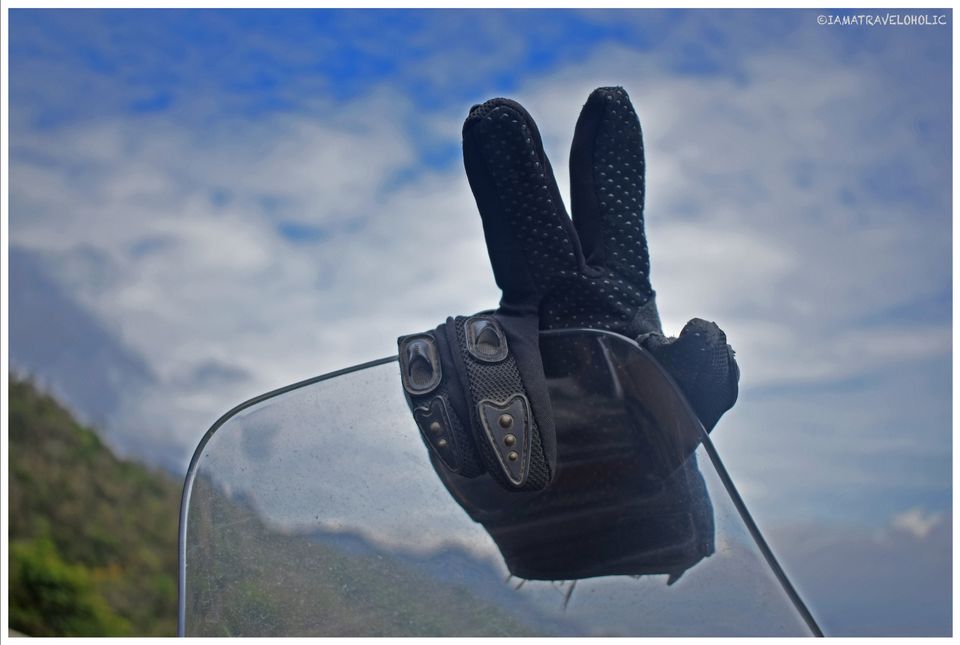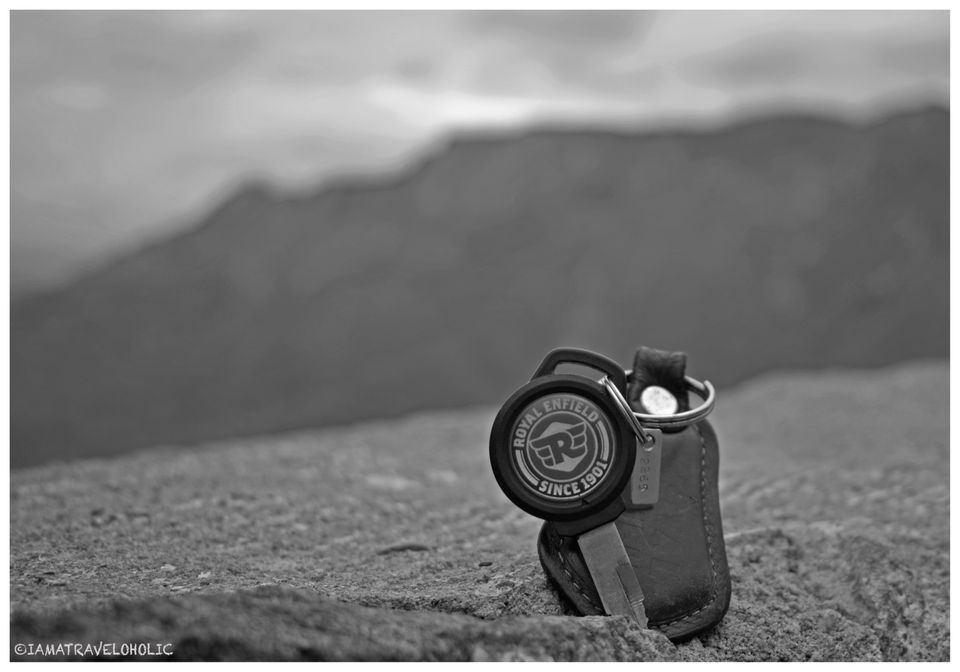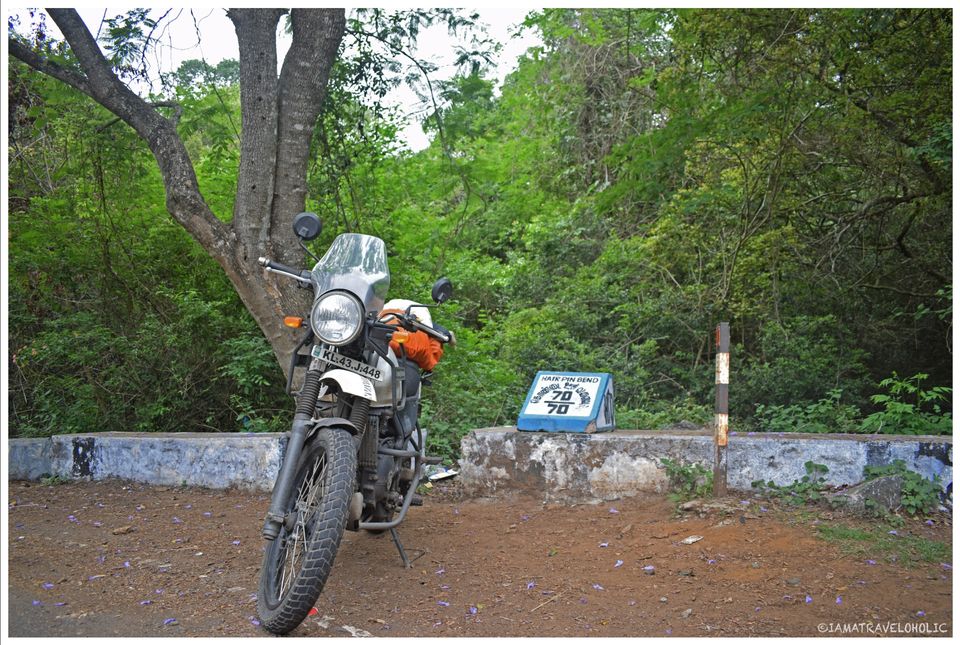 Finally I reached the first town Solakadu all thrilled from the ride but hungry as hell(I just had 2 bananas in the morning). At a small shop, a lady was selling hot Kuzhi Paniyarams and I happily bought a dozen and devoured them.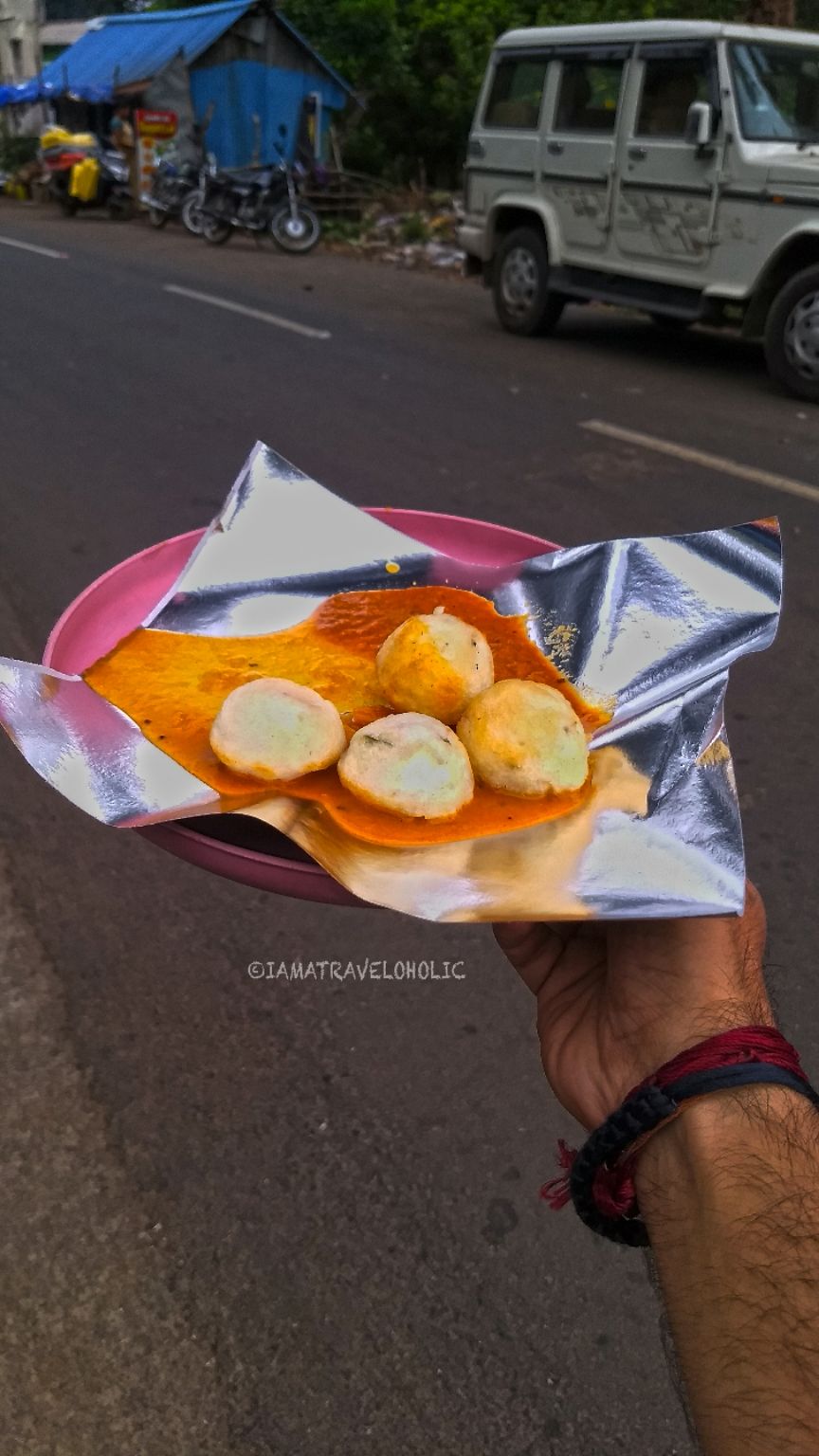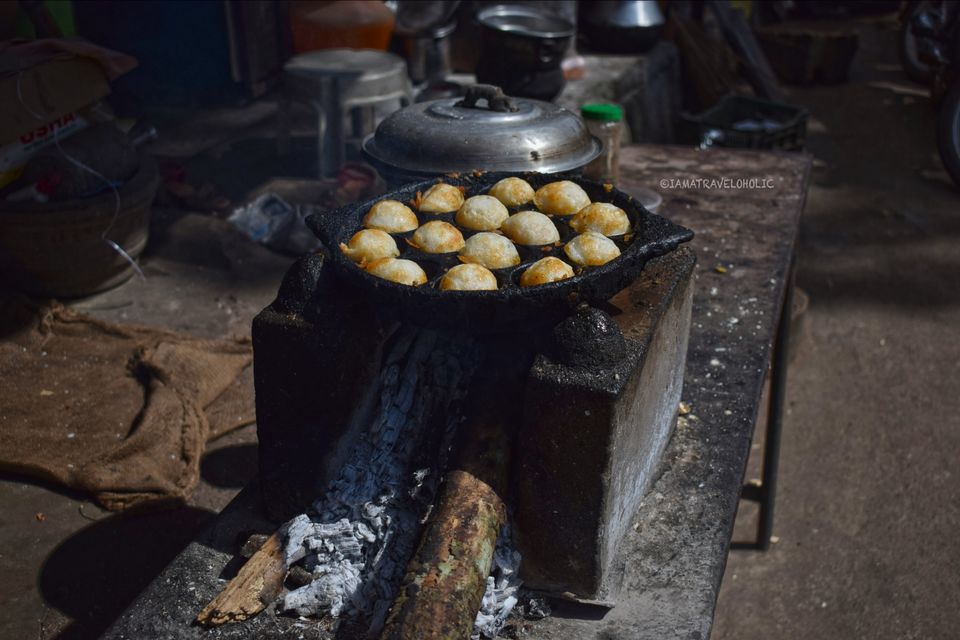 The town was lively with different vendors selling vegetables, spices, household items etc. The fruits and vegetables here seemed so fresh and pesticide free unlike the ones we get in the cities.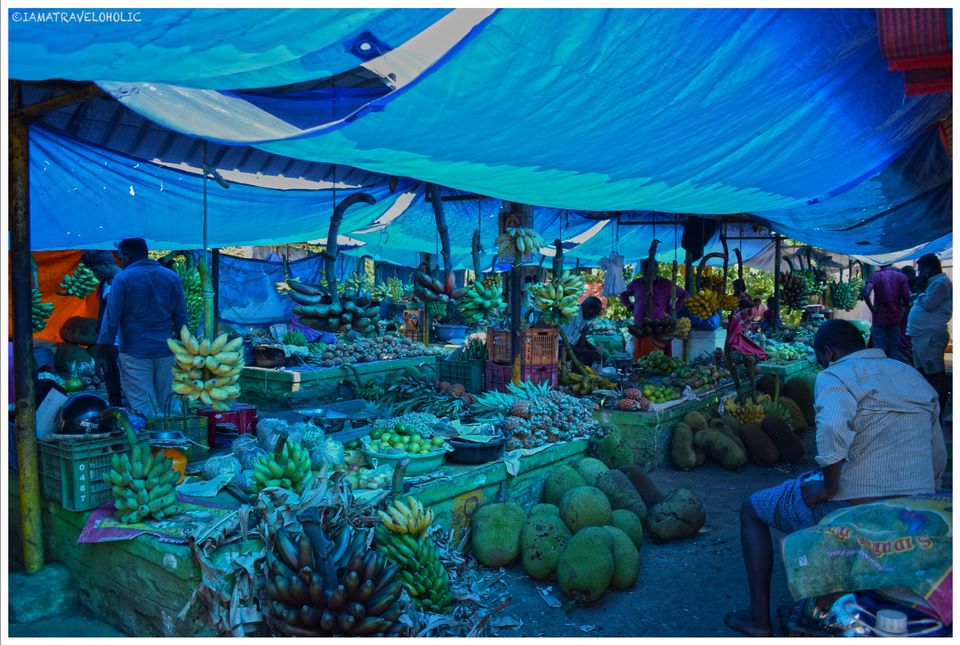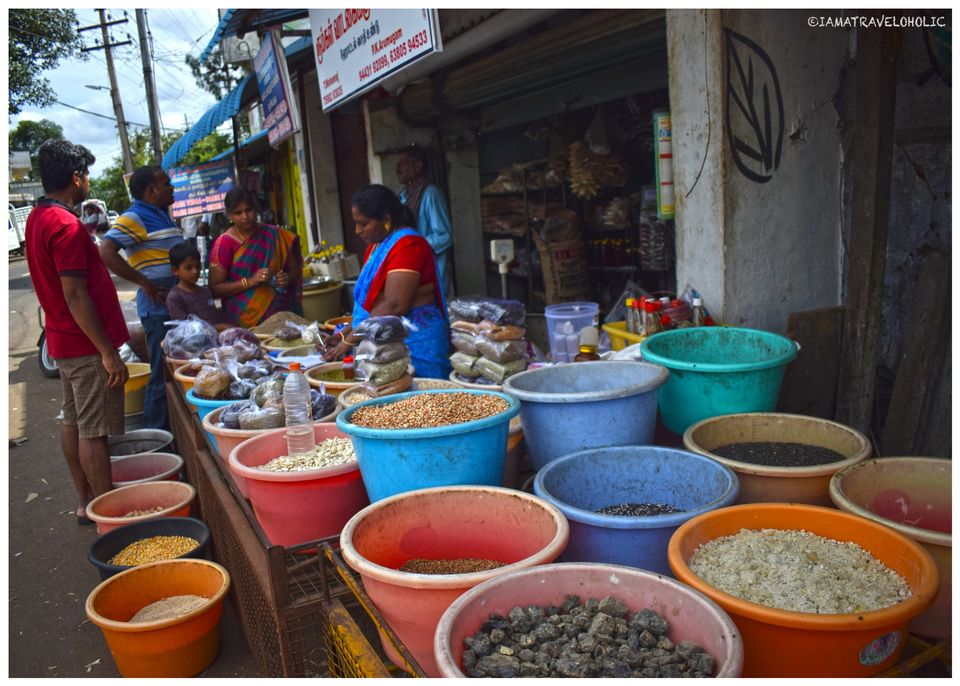 From Solakadu, you have to go further 7 kms to reach Semmedu which means more hairpin bends to enjoy. Once we reach there, a small deviation of 2 kms will take you to Sikku Parai or Suicide point- a fantastic view point. Perfect place to just sit and enjoy the view.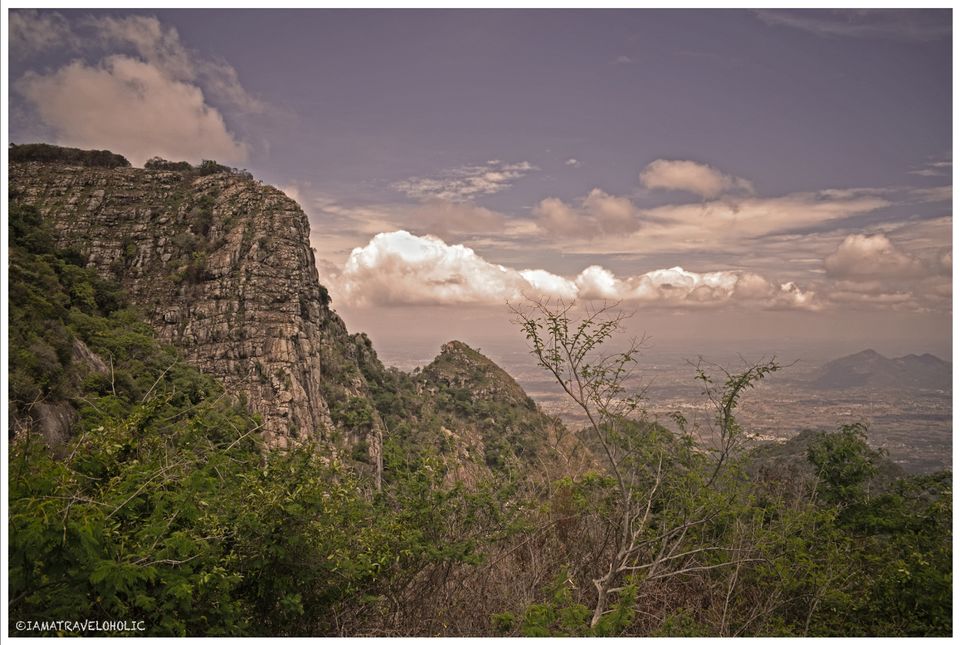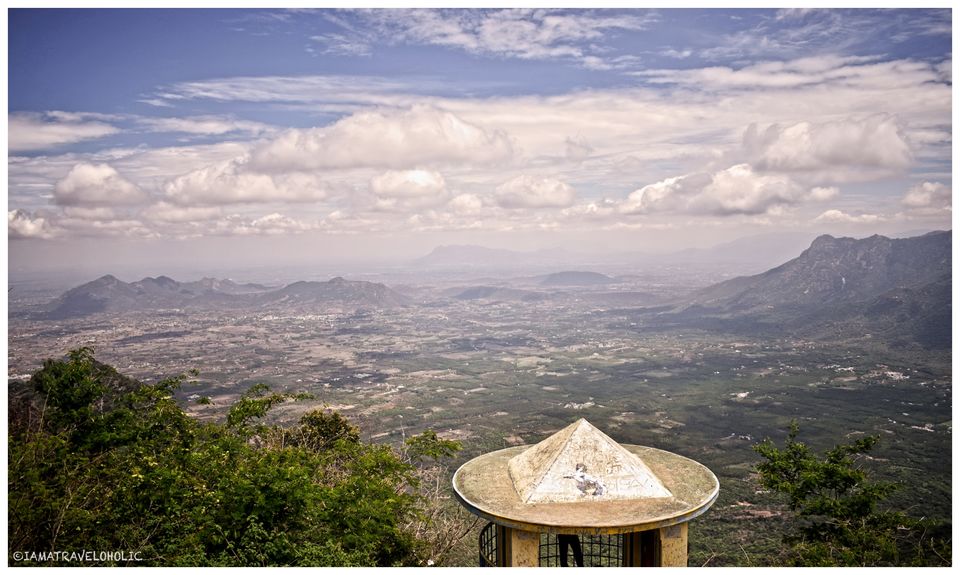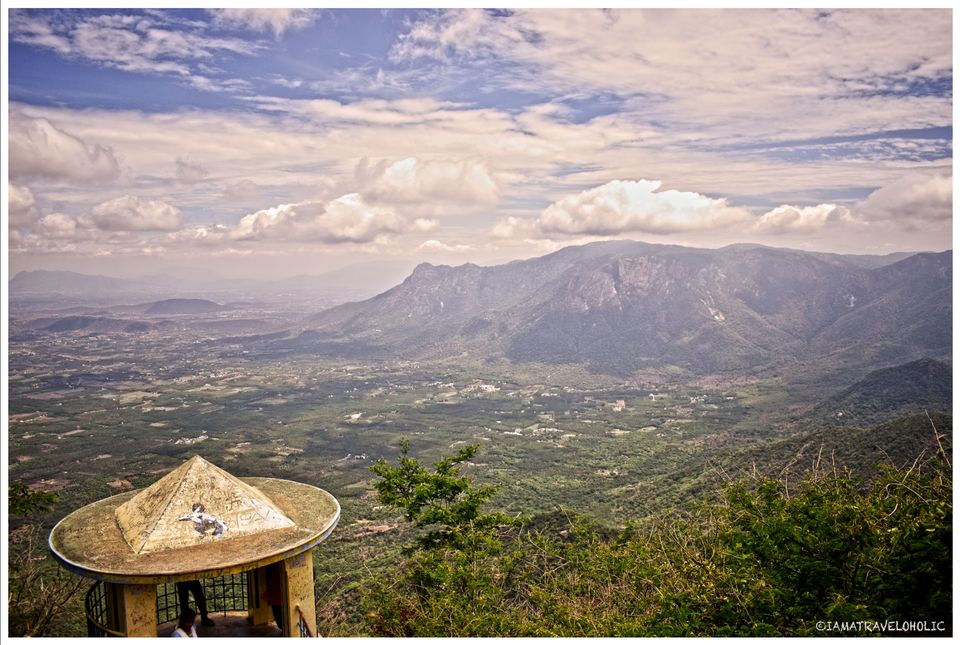 After visiting the view point, you have to ride back 14 kms to reach the famous 'Arapaleeshwar temple'- a famous religious destination dedicated to Lord Shiva. Aside from the temple, you have the 'Agaya Gangai' water falls nearby. To reach the falls, you have to descend 1000 odd steps. Unless you are physically fit, its better to give this a miss as it will drain you out especially the ascent back up. The waterfalls was dry when I had gone. Not a drop of water. This was the only disappointing part of the trip.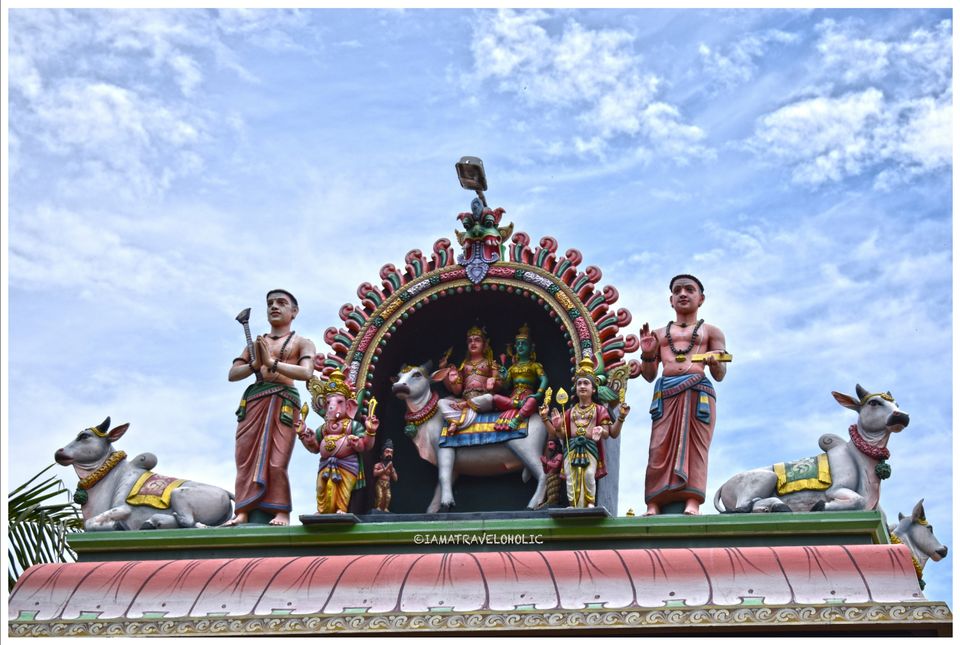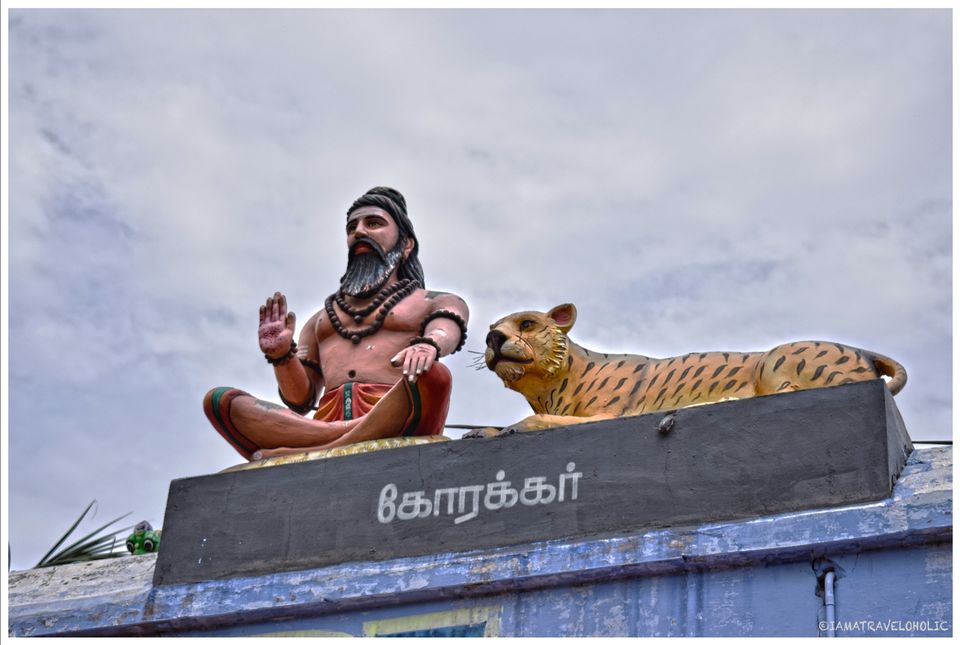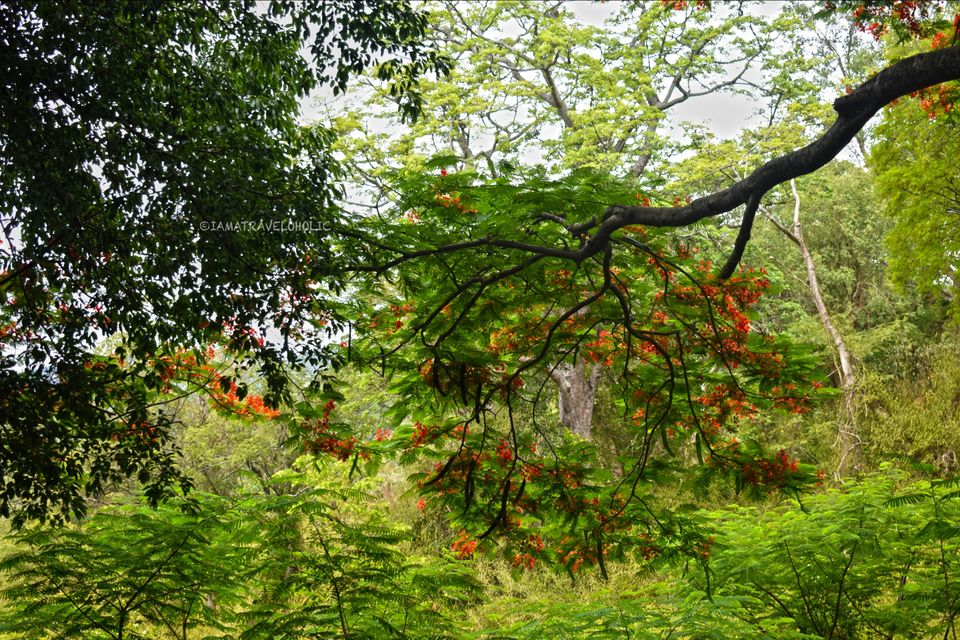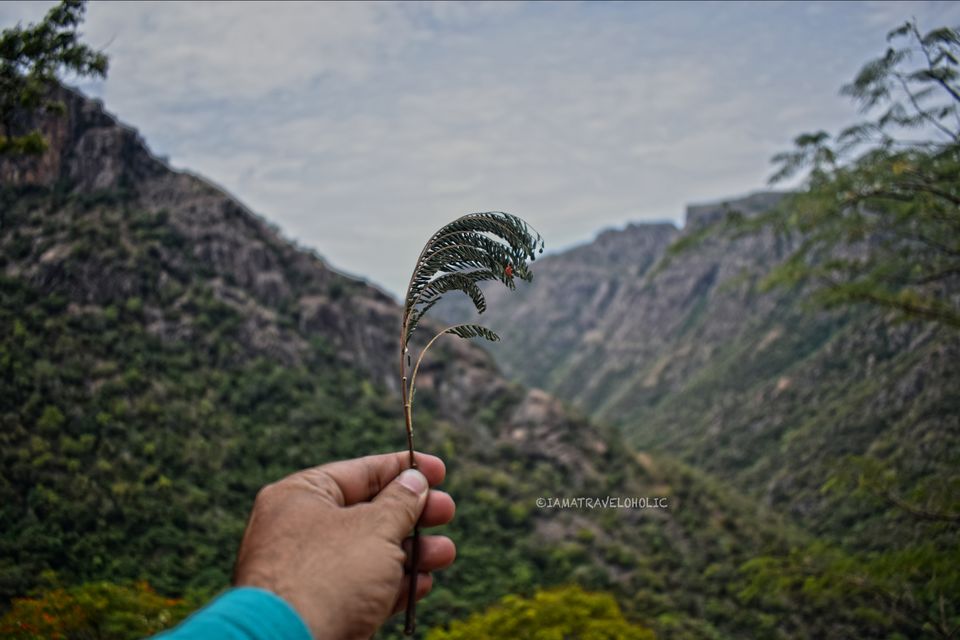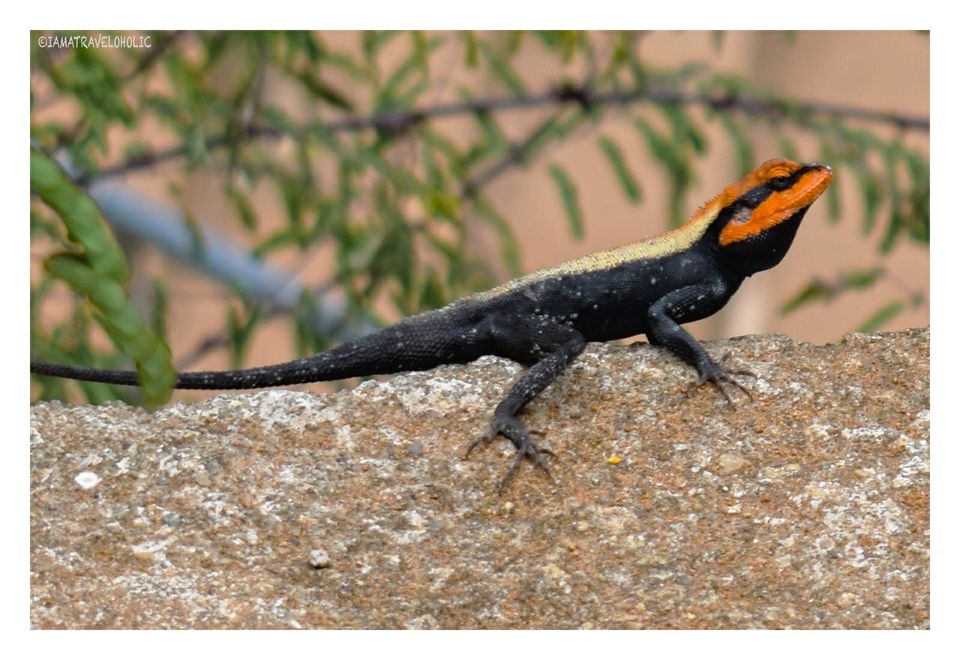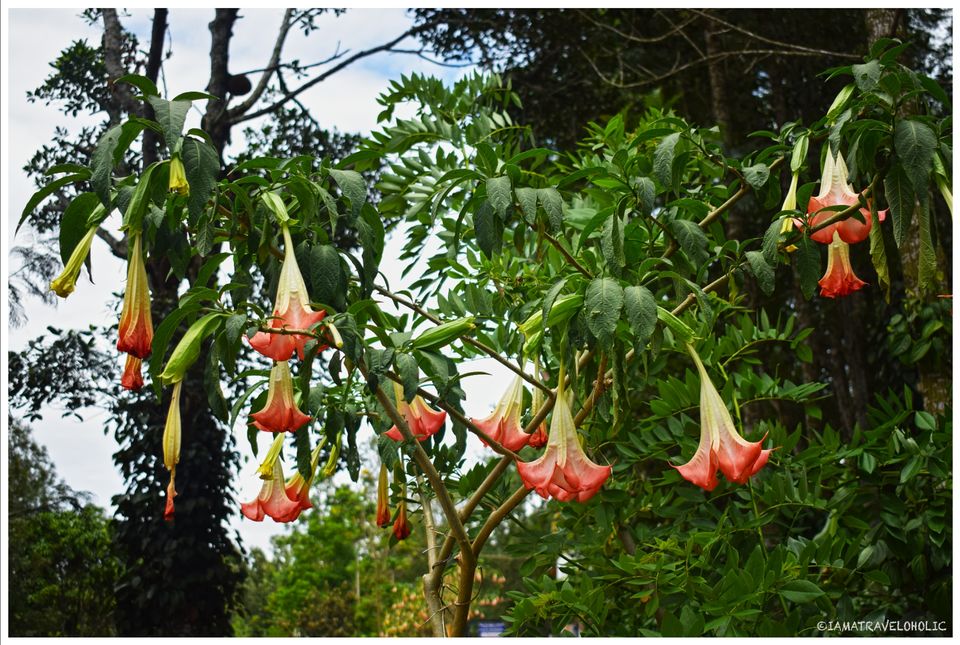 After visiting the waterfalls and having a simple lunch of more Paniyarams, I decided to ride back down. Will be back here once the waterfalls are in full flow.
The ride downhill was effortless and superb. Felt like gliding down. After reaching downhill, I contemplated what to do- spend another night at Namakkal or head to a new place? I decided to check out the town of Karur which is about 25kms from Namakkal. I reached Karur by 6.3opm and took a room at a decent hotel. After freshening up, I went out to explore the town a bit.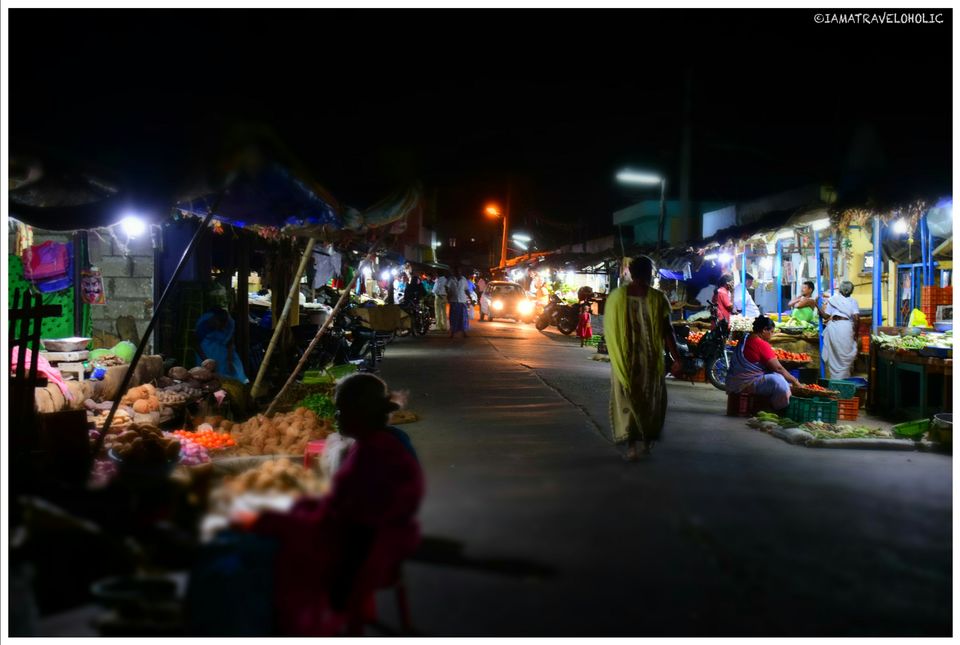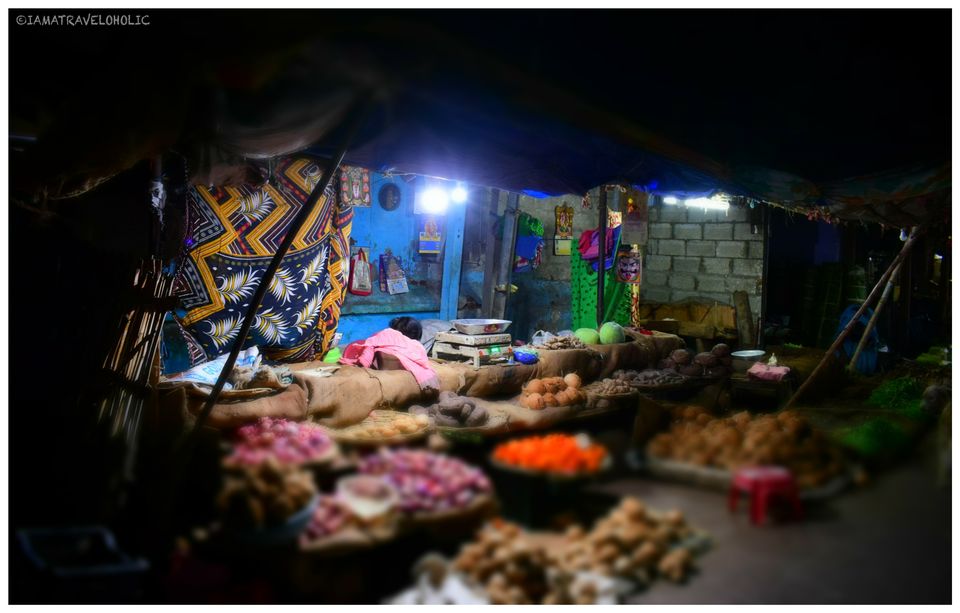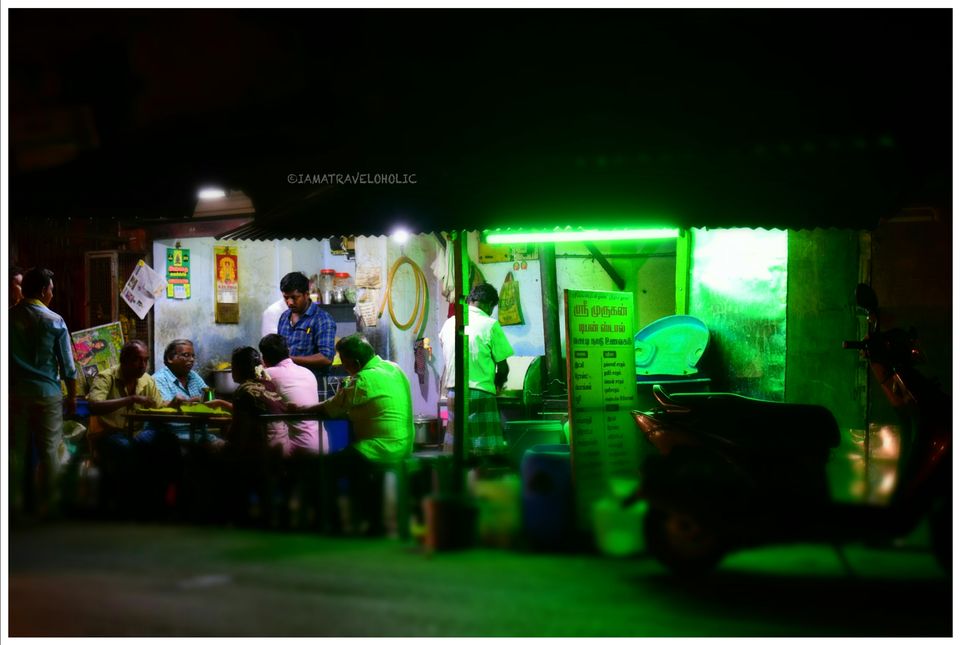 I woke up by 8 and visited the 'Pasupateeswarar temple', an iconic temple dedicated to Lord Shiva.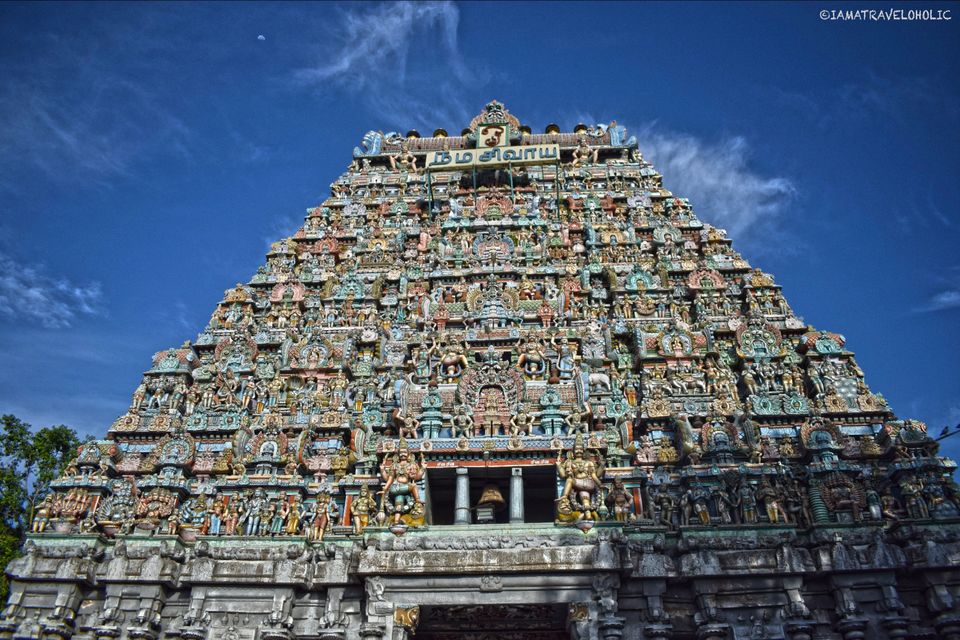 After the temple visit, I started the ride back home. Whole day ahead and 350 odd kms to cover. A relaxed deal indeed.
Did a pretty uneventful ride and reached my home by 7 pm in the evening. Certainly a short and sweet trip.