"Once the travel bug bites there is no known antidote, and I know that I shall be happily infected until the end of my life" - Michael Palin. Don't we all love travelling but damn it's expensive, the transport, the accomodation, going around, food and what not! Every good thing comes with a price tag so when you get something for free, you just grab it. Even better if it comes with a cause.
My free dream with a brilliant cause came true because of my love for randomly scrolling through my feed on instagram when I stumbled upon a post by Sanjay Austa of Meena Bagh Resorts. So, without wasting any time, I called him and asked if I could join their "Clean the forest" drive at Ratnari with some friends and being a gracious soul Sanjay happily invited us.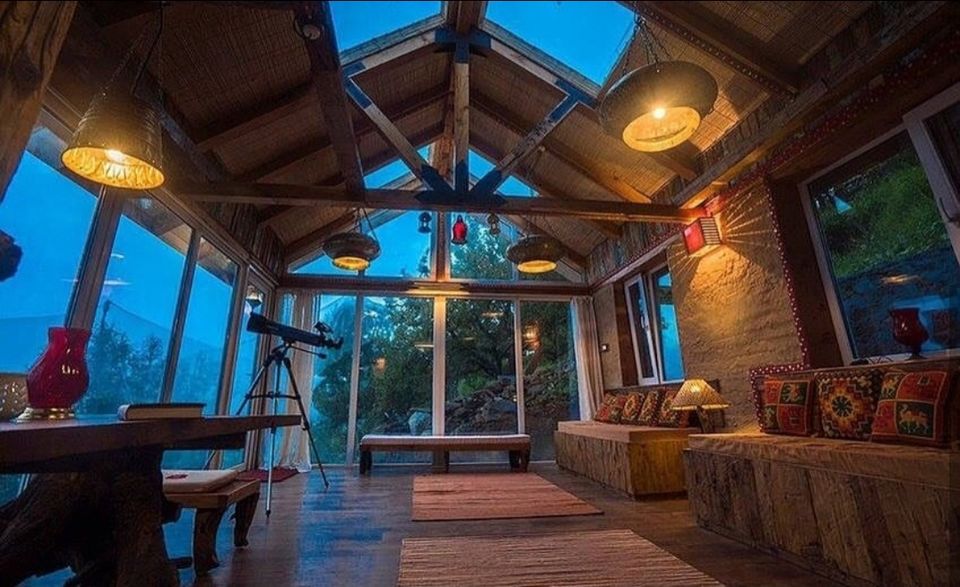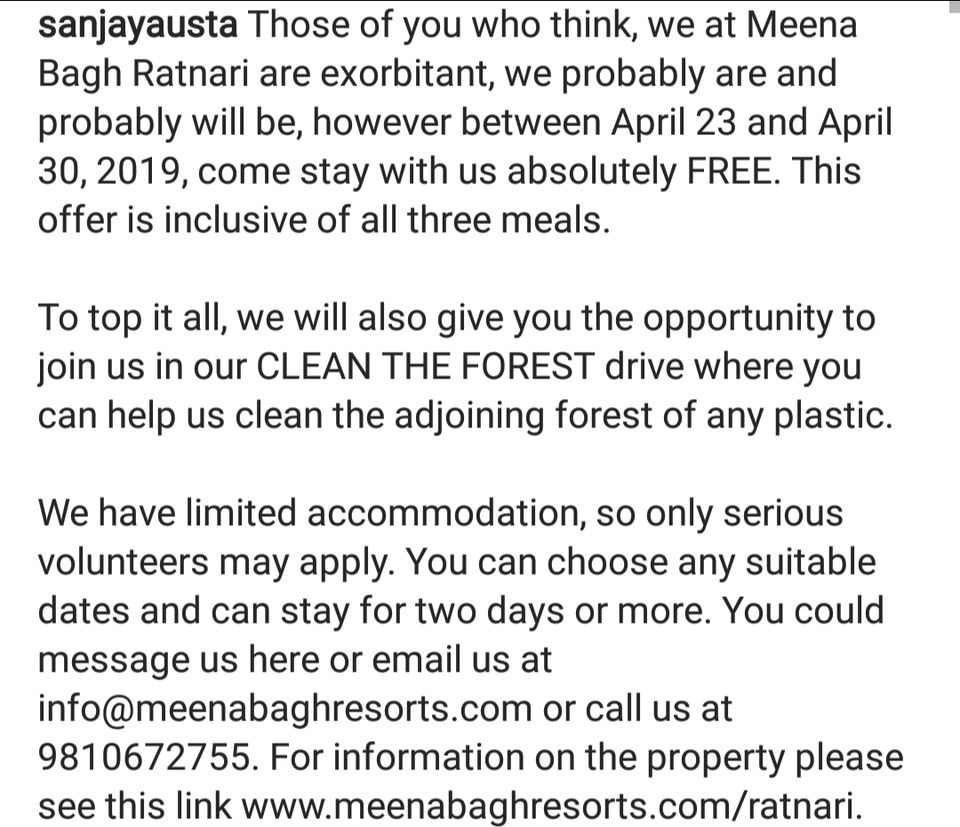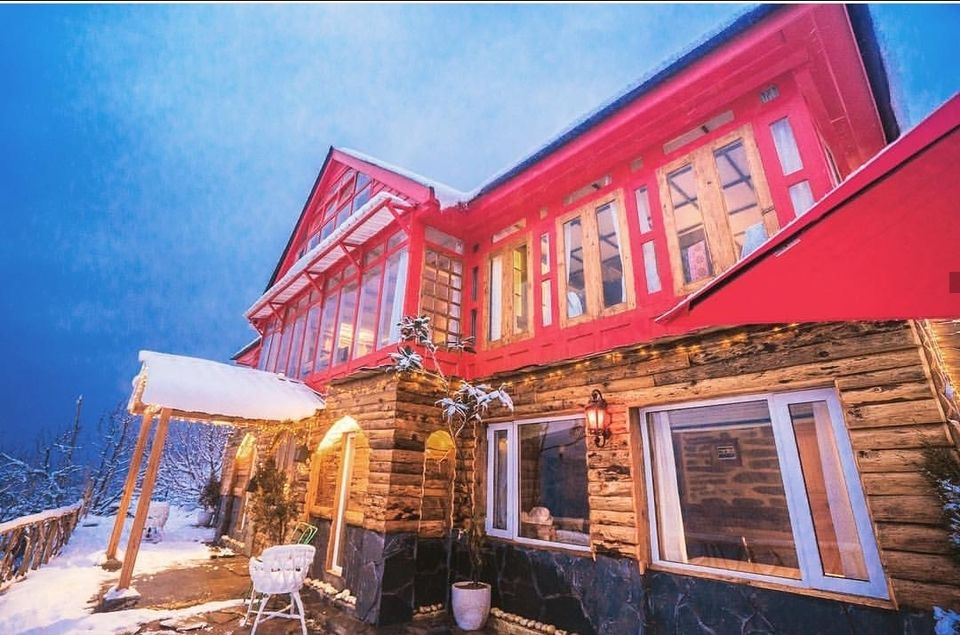 I was joined by 3 friends - Khushi, Mahima and Vedant on this amazing trip and we cherished every bit of it! So, let's get into the details of our stay at the gorgeous Meena Bagh Ratnari : An Eco resort in the middle of an apple orchard, without further ado.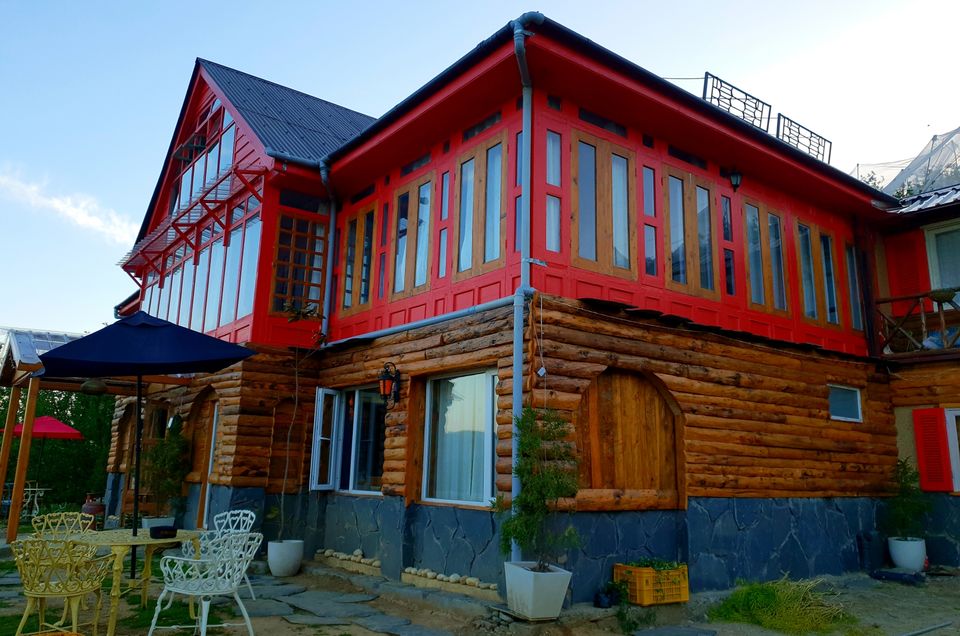 We reached Meena Bagh Ratnari on 28th April around Noon after a 14 hours journey that included a bus ride from Delhi to Shimla, then 3 more bus rides till Narkanda and finally a Cab ride till Ratnari. Tiring but the views kept us all happy!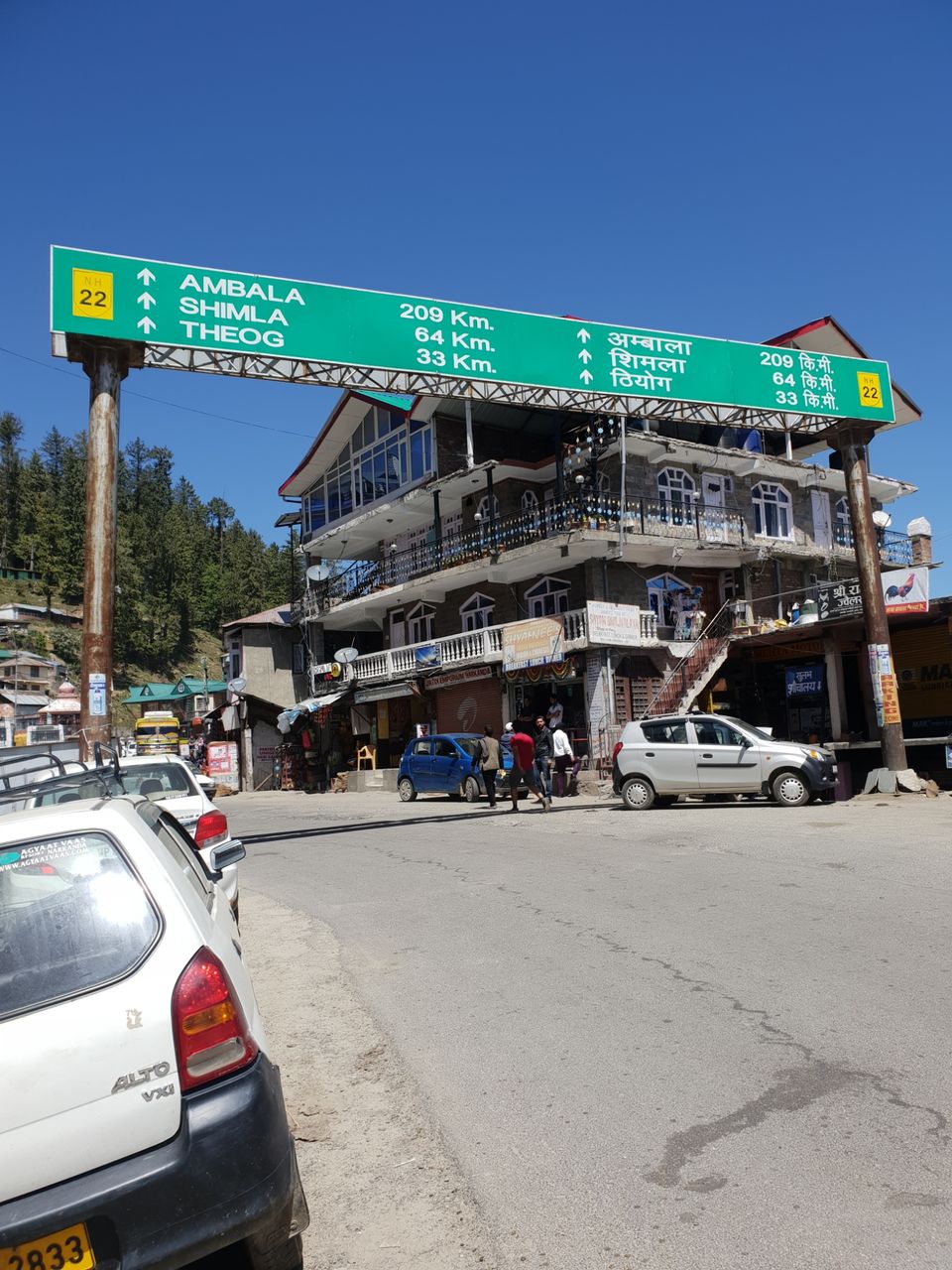 When we finally reached Ratnari, we were welcomed by a wooden sign with "Meena Bagh Ratnari - 150 mts" and from there we climbed up a little walking through the lush green orchards to reach the Bungalow. It was an absolute sight for Sore eyes! ????
The property is technically 60 years old and has been renovated by Sanjay who took inspiration from his travels. The old walls hold heritage and that makes this place the perfect amalgamation of modern and antique!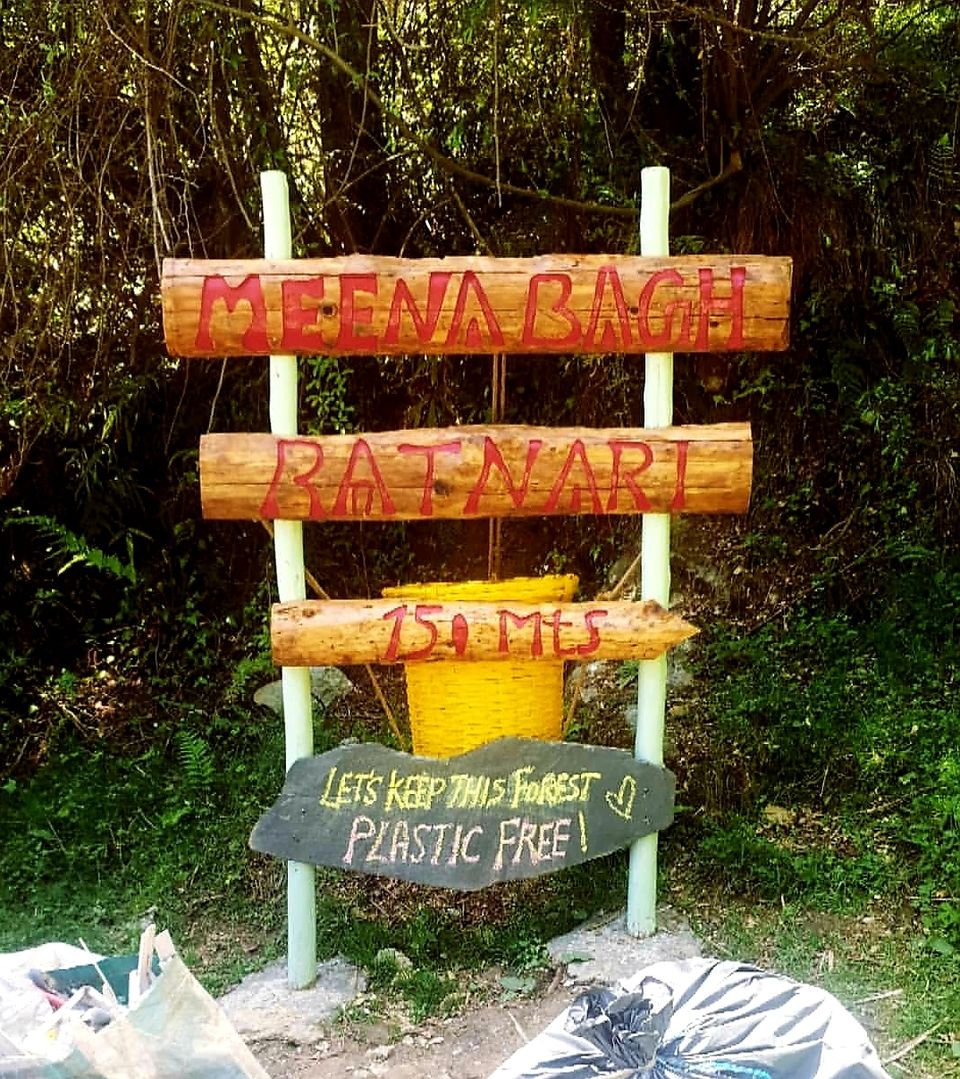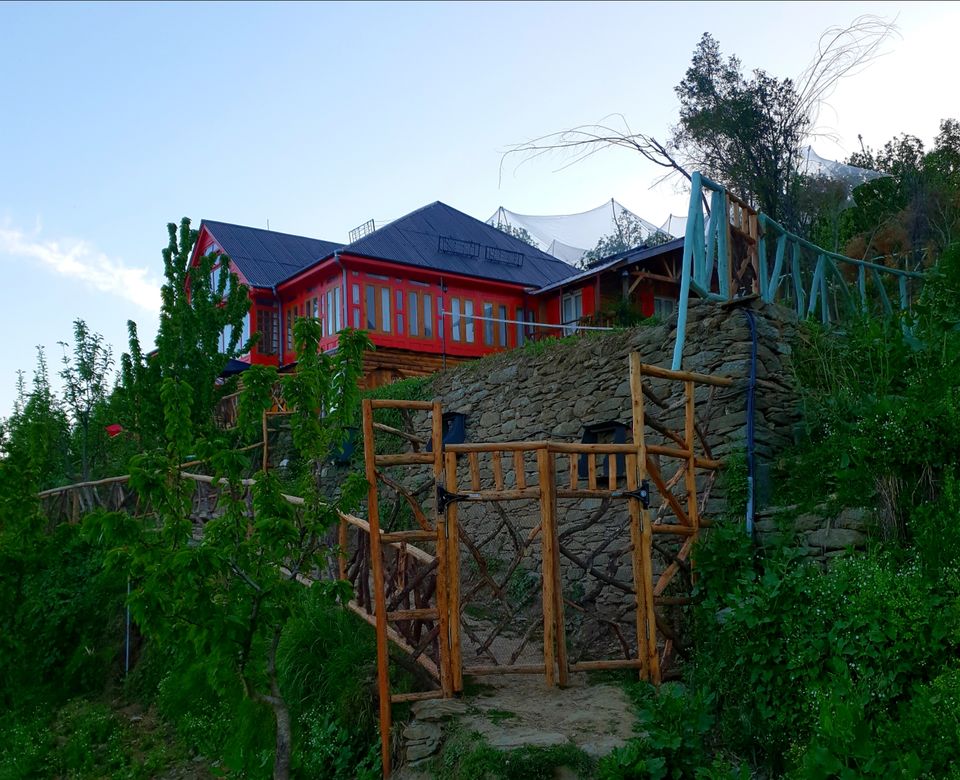 At reaching the place, we were led to our rooms and were greeted by Sanjay himself. We got the classic and refreshing Jaljeera as our welcome drink and after a little rest, we had a the perfect 'Breakfast with a view.' To sum it up, we started on a great note.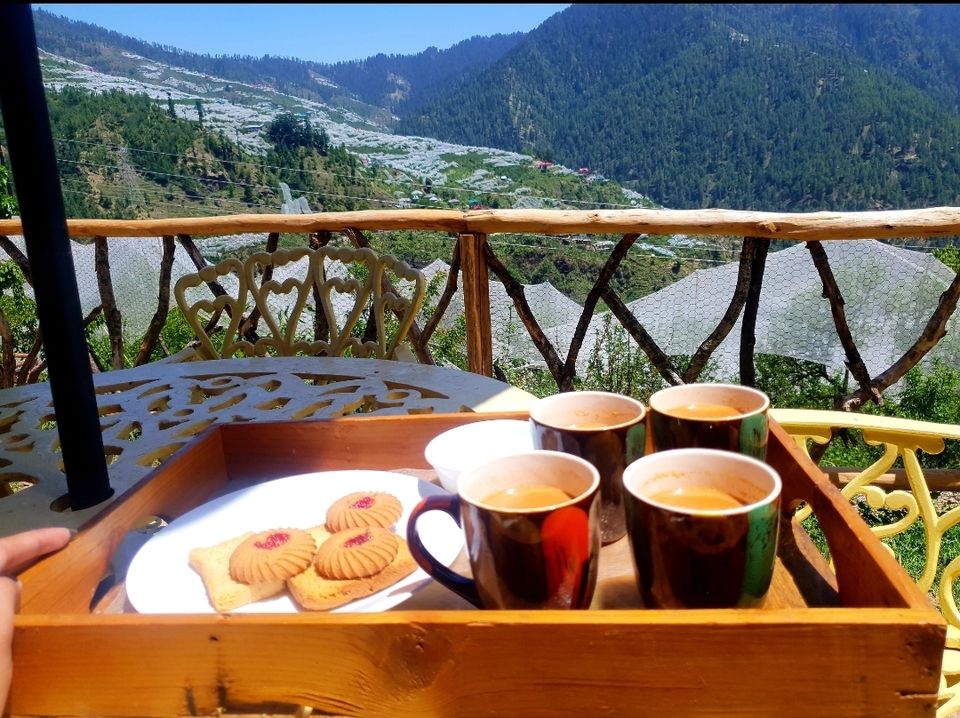 That was just the beginning, we soaked in the views, the fresh air and after getting ready, proceeded to the Sun room cum Dining room at the 1st floor for a hearty lunch. It was wholesome and delicious complete with breathtaking views and light hearted conversations! We even met some other people who were staying at the place and bid adieu to them.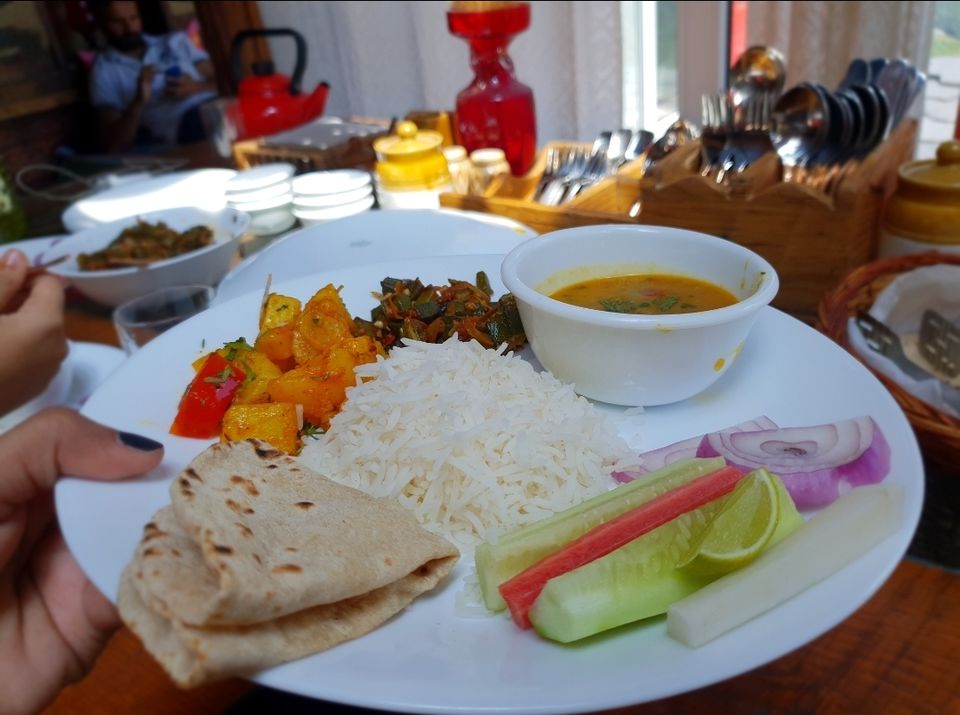 At around 4:15 PM, we finally got ready with our gum boots, rubber gloves and tons of enthusiasm to get rid of plastics from the beautiful forest of Ratnari. We went to one of the many plastic units and collected whatever plastic we could find : toffee wrappers, plastic bottles, containers and more in "Kirtas," which are yellow wooden basketa just like the ones used by tea platers. We collected about 4 bags of plastic waste and sat down in thr meadows for a cuppa hot Chai to celebrate!
*For those of you who're still perplexed, let me break it down. The whole idea behind the free stay (& food) between 23rd April - 30th April was to faciltiate the "Clean the forest" initiative by Meena Bagh and involve more and more people to volunteer for the same.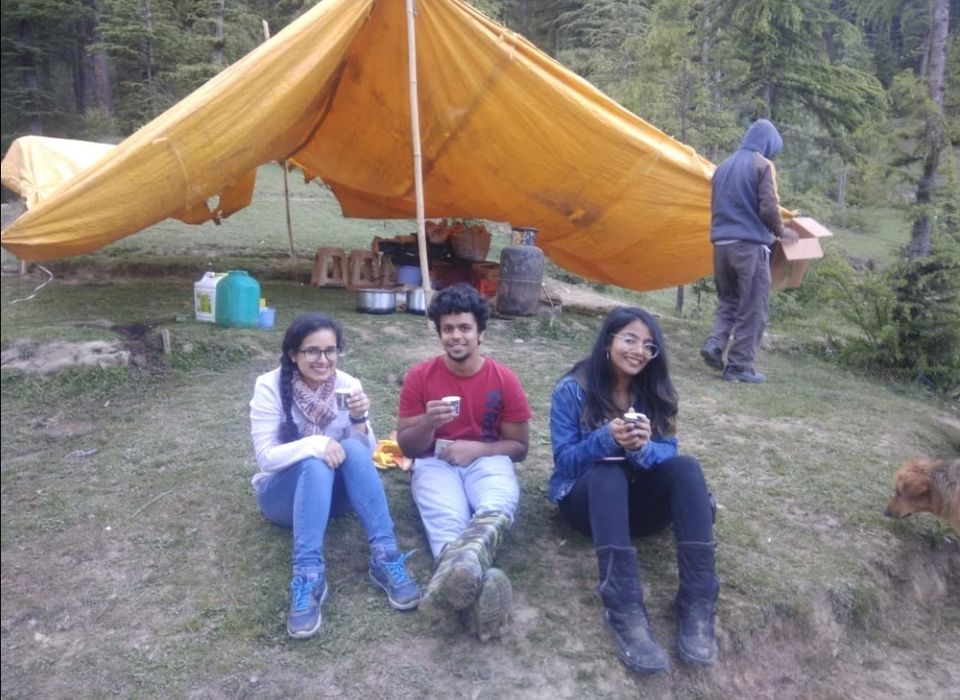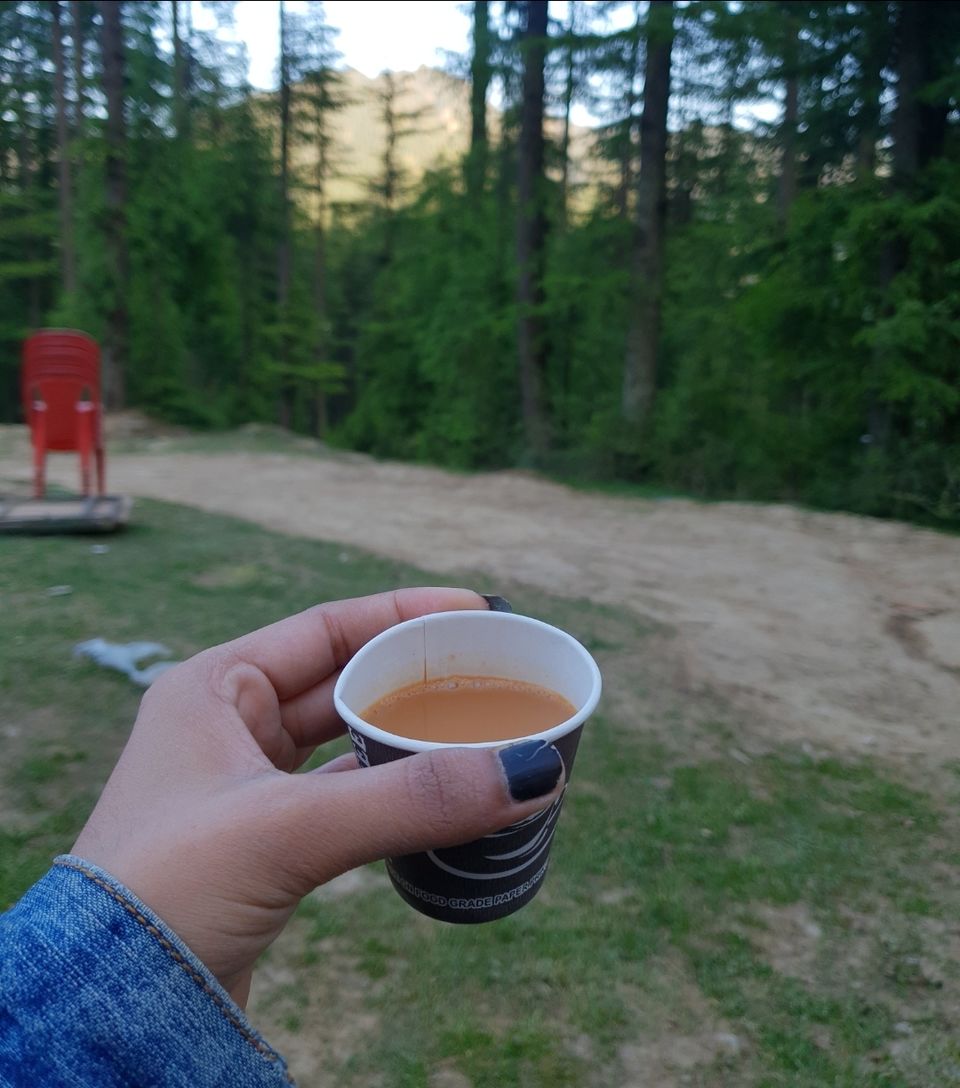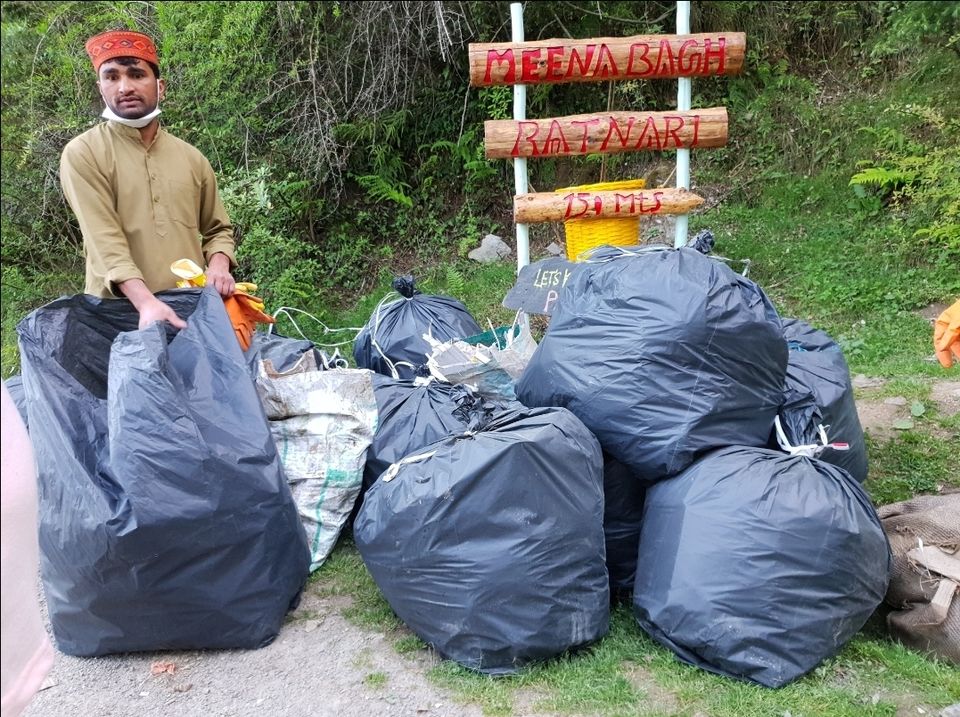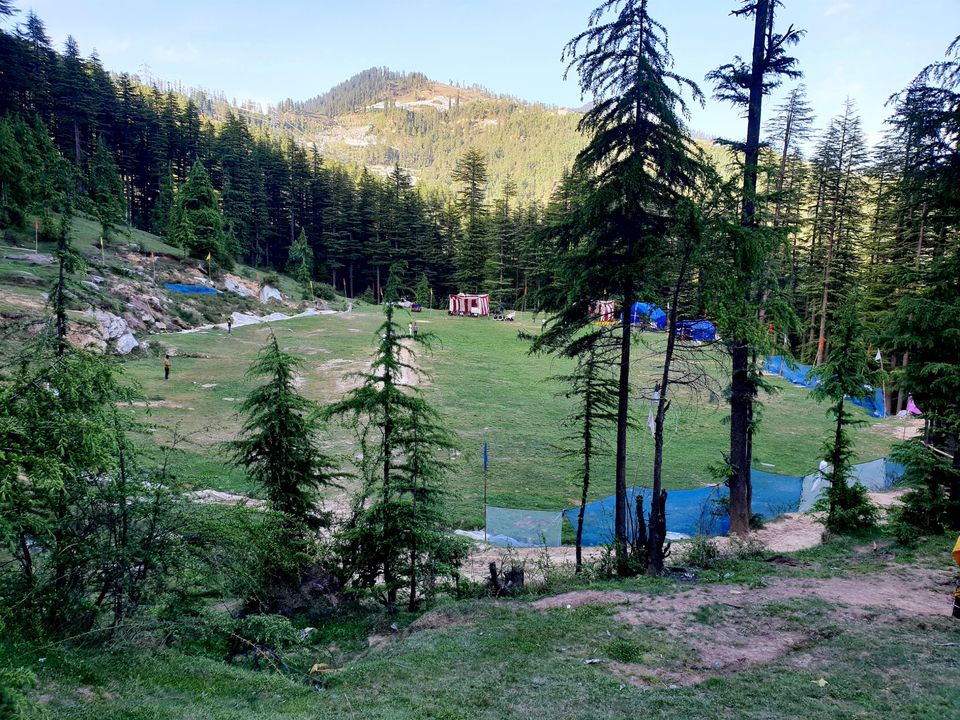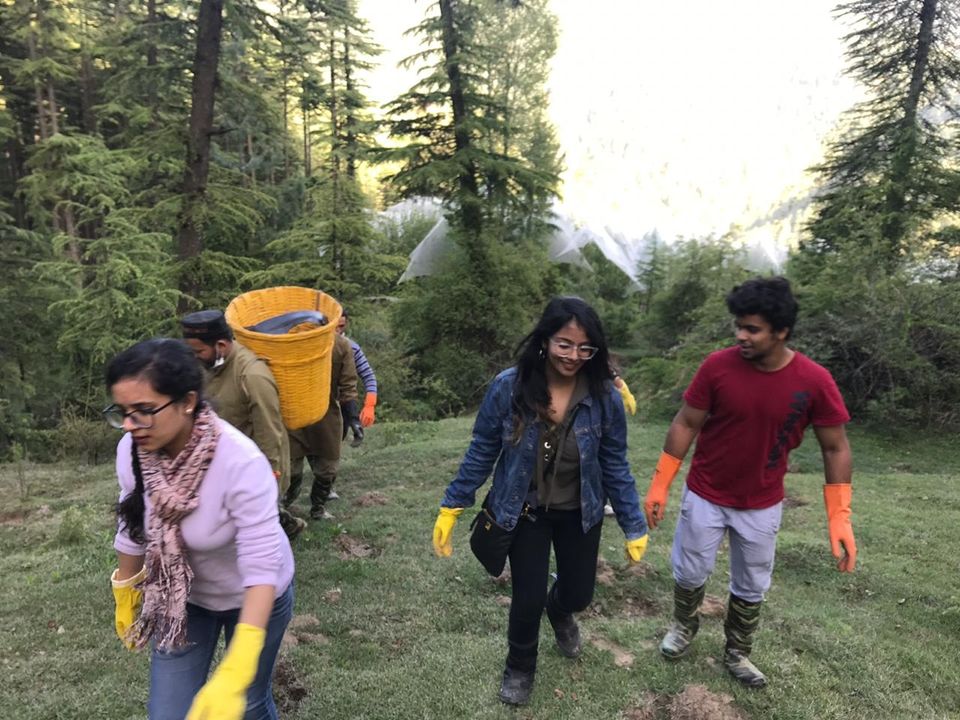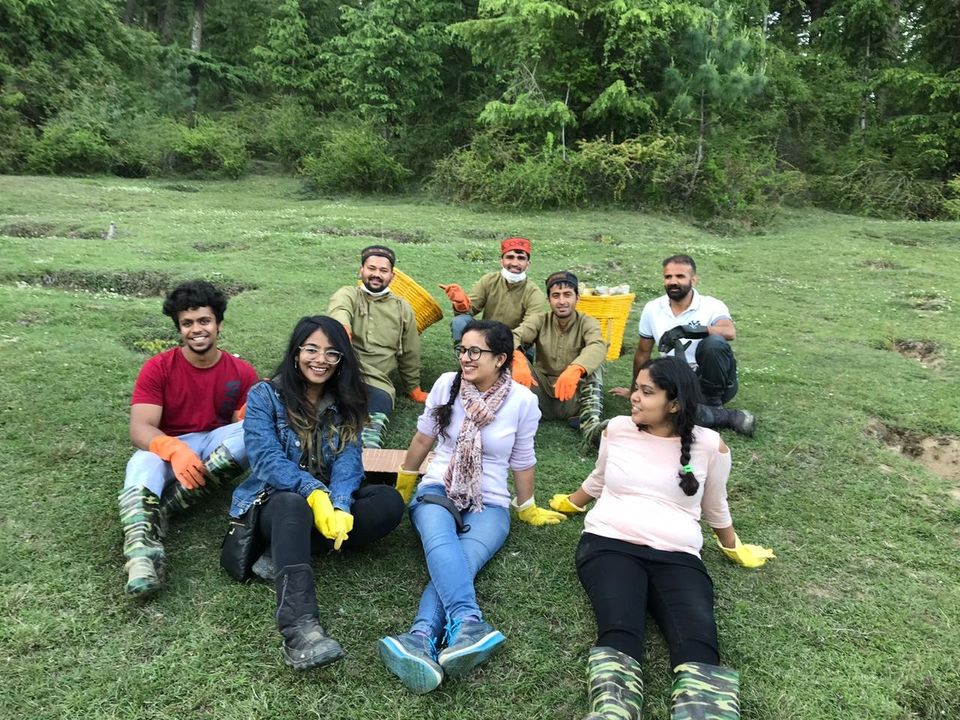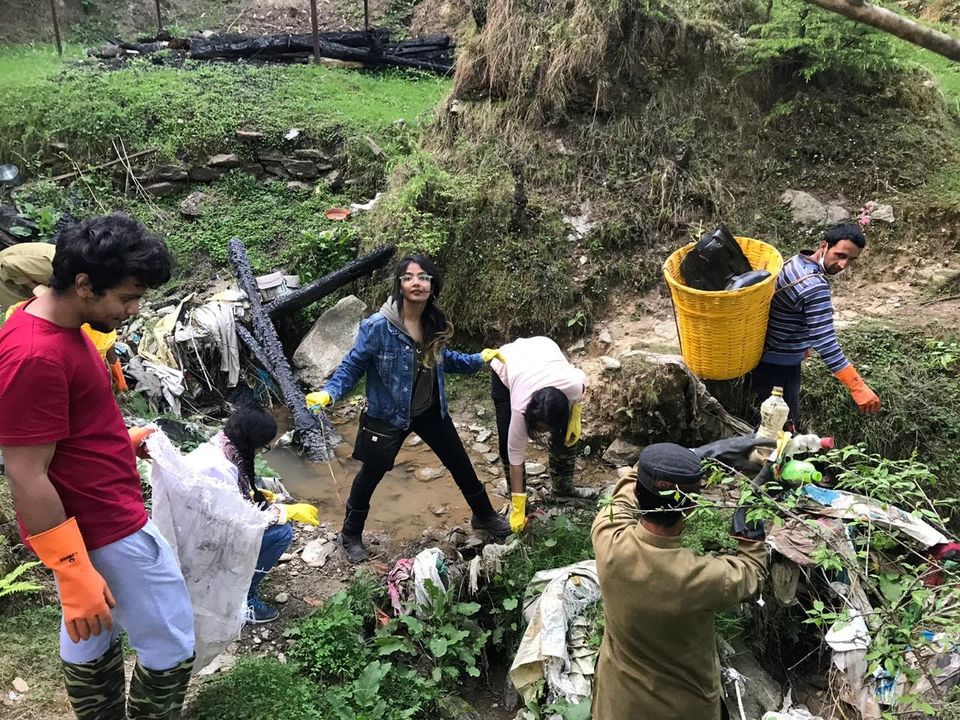 We came back from the drive satisfied but with an unbridled enthusiasm to do more the next day. After playing some badminton with Sanjay, we got ourselves some #PahadonWaliMaggi combined with some meaningful discussions with Sanjay in the living area about social issues, travel, freedom and more. We even indulged ourselves in some board games and proceeded for some scrumptious Dinner after that.
We called it a night with some stargazing, there were like a million stars in the sky unlike Delhi skies where you can hardly see even 5.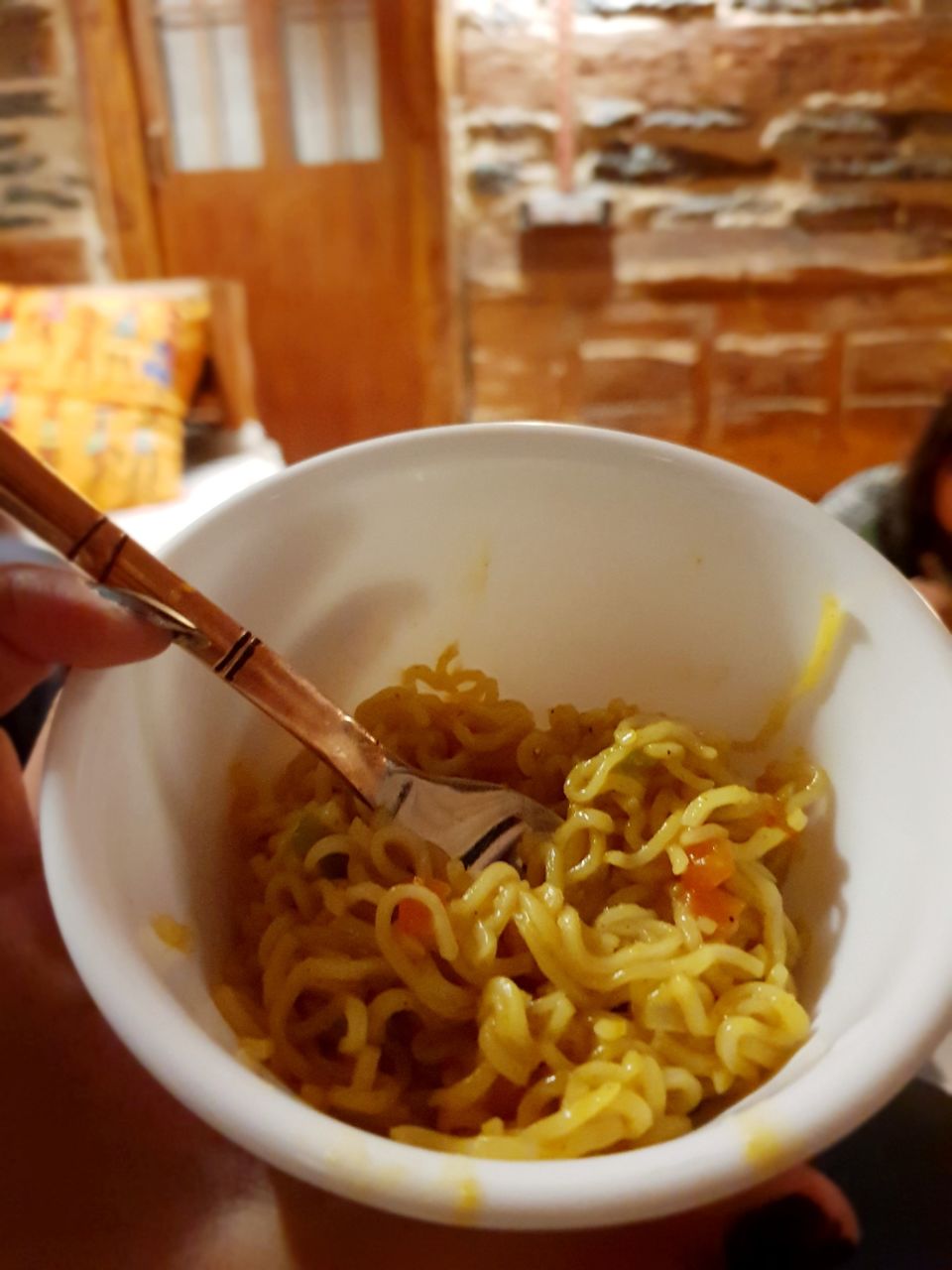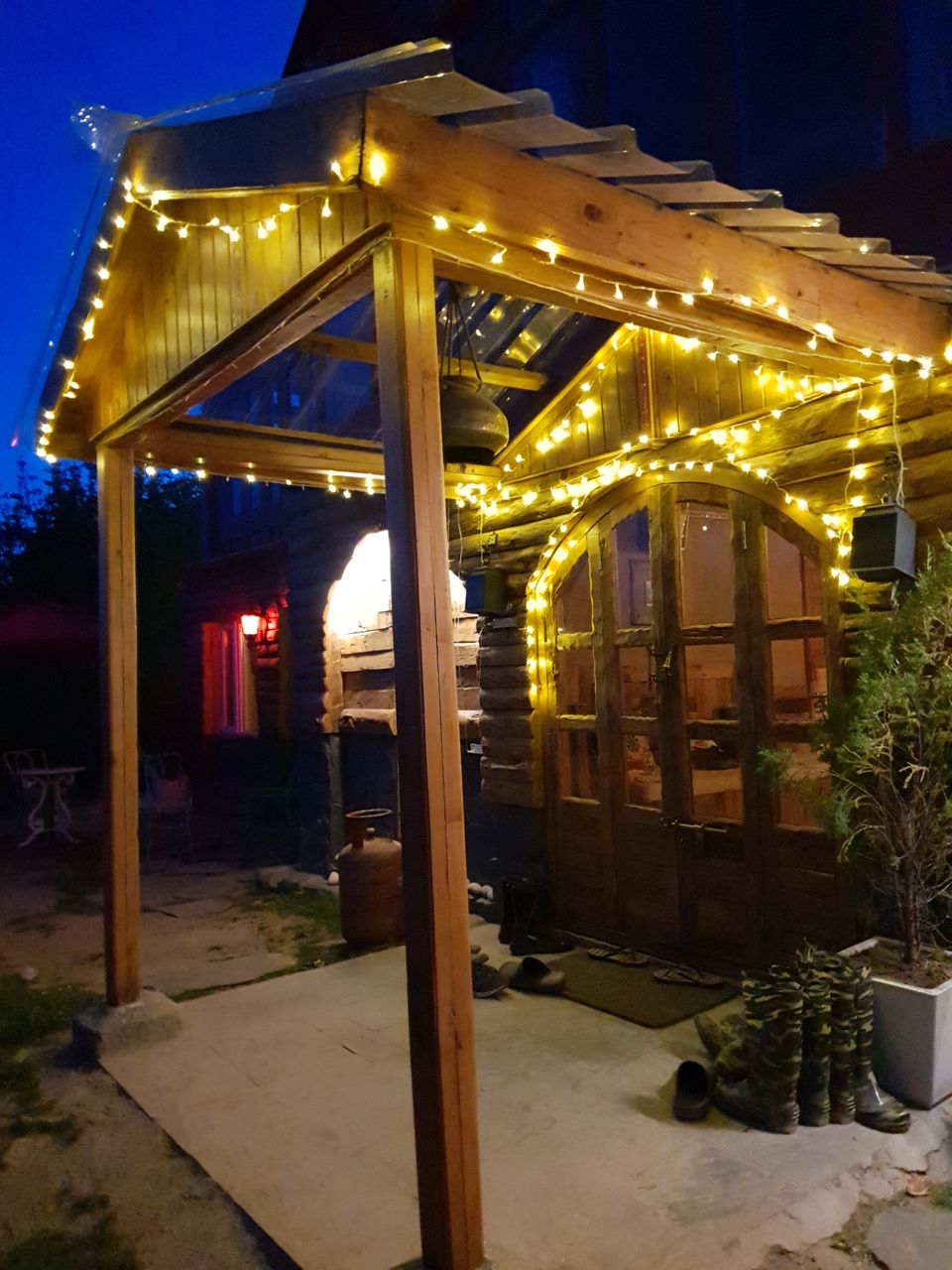 The next day, 29th April, we woke up to a beautiful view of the hills and orchards! Though we didn't want to get out of our beds, we had to get ready for an early breakfast at 9 AM. I'm glad we got up and went for breakfast because I wouldn't want to miss that breakfast for anything.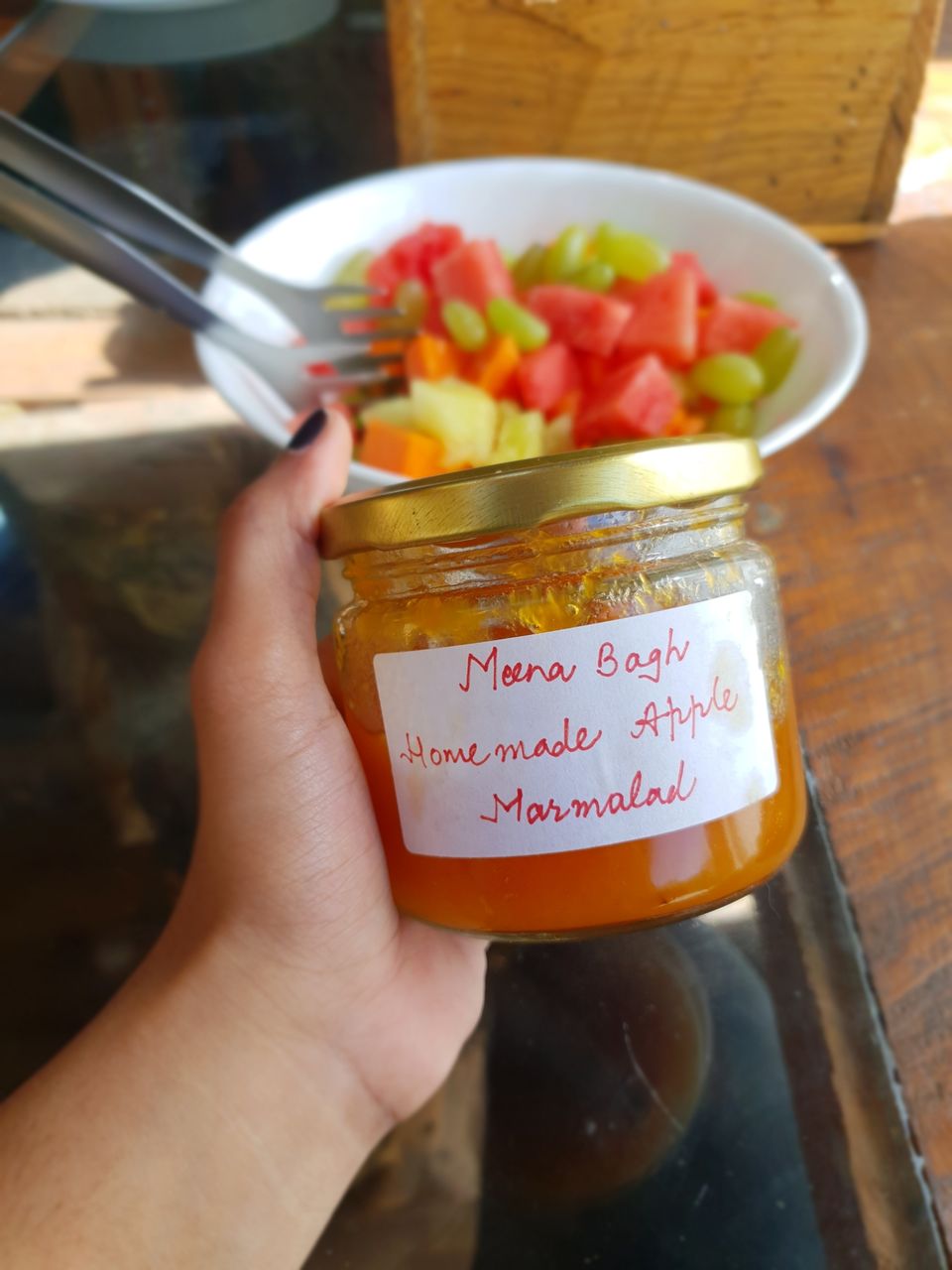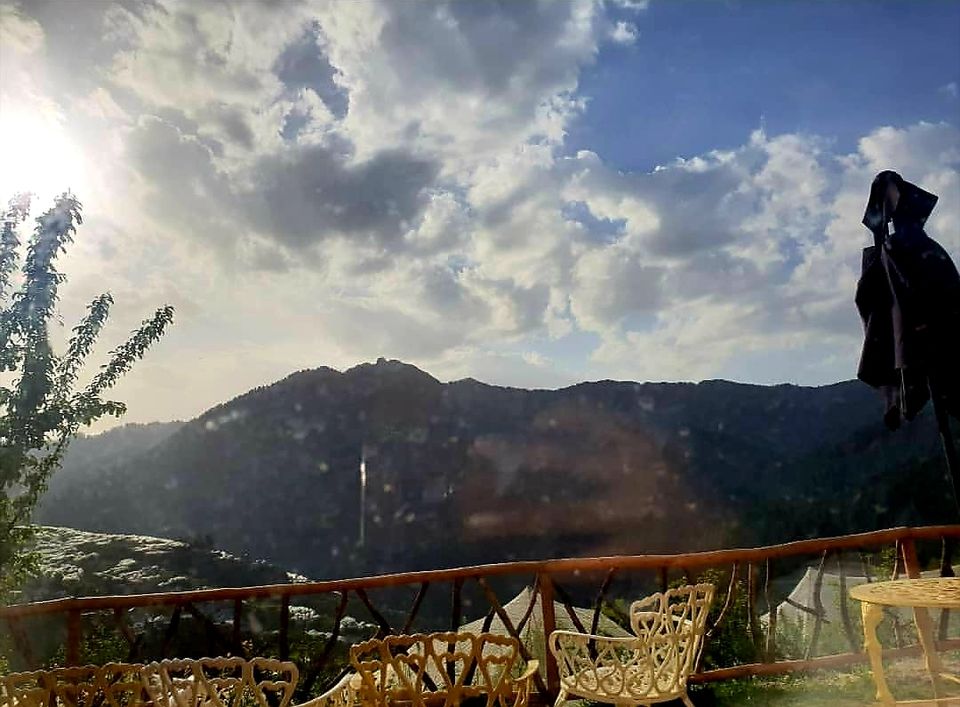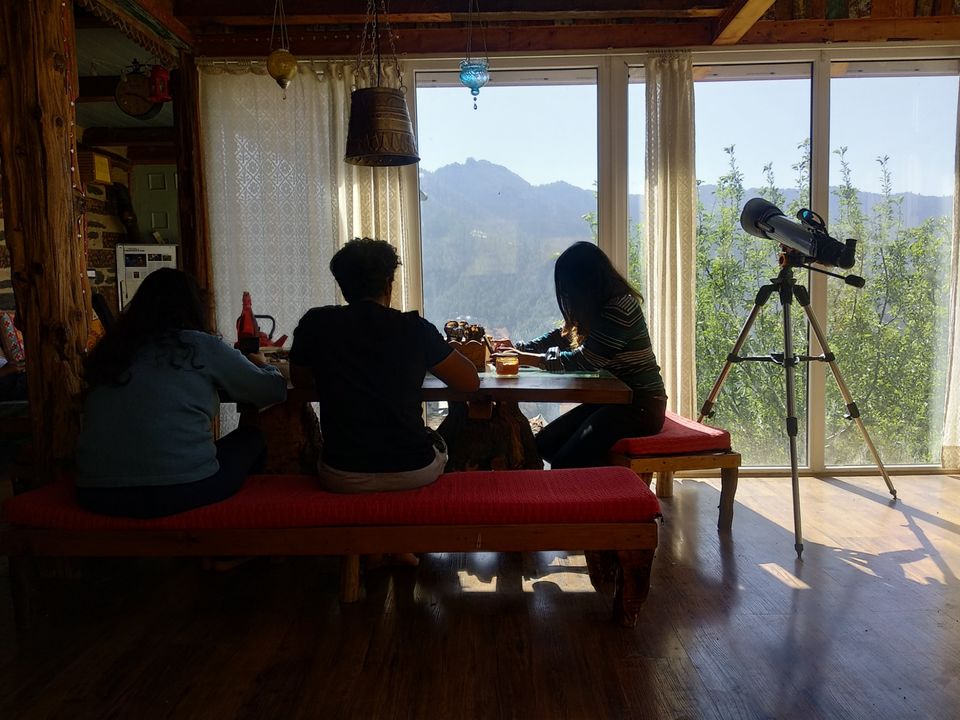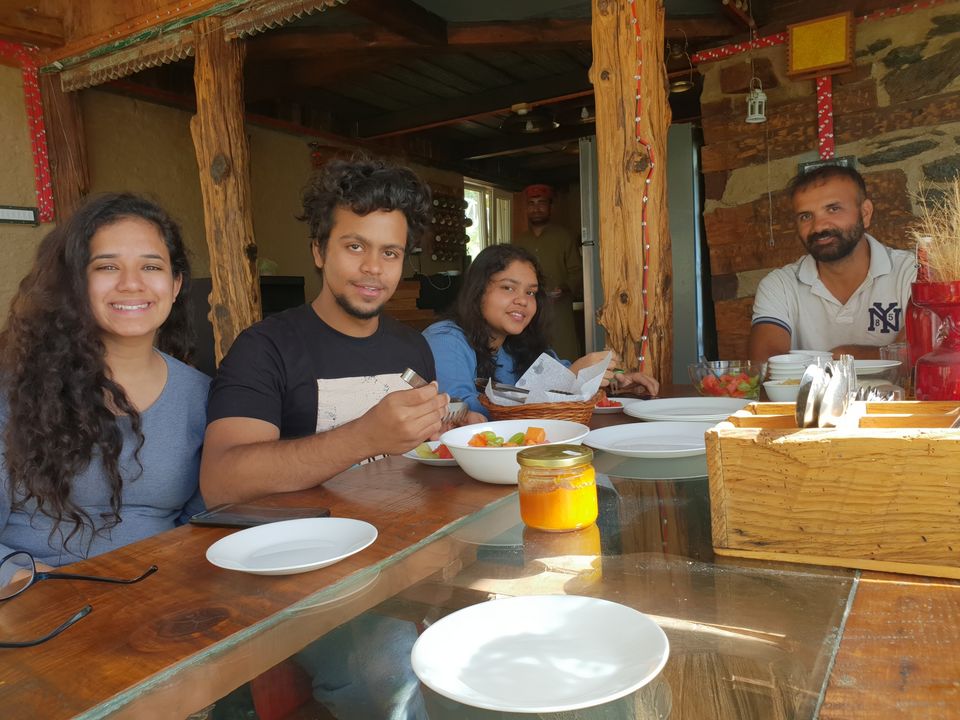 On our second day, we decided ro go a little deeper into the forest to clean and even do a small trek. We collected lots of plastic waste that day as well and even found some mountain goats on our way back. We found bags full of plastic toys and empty wrappers. We even explored the flora in the forests and got some beautiful nature shots!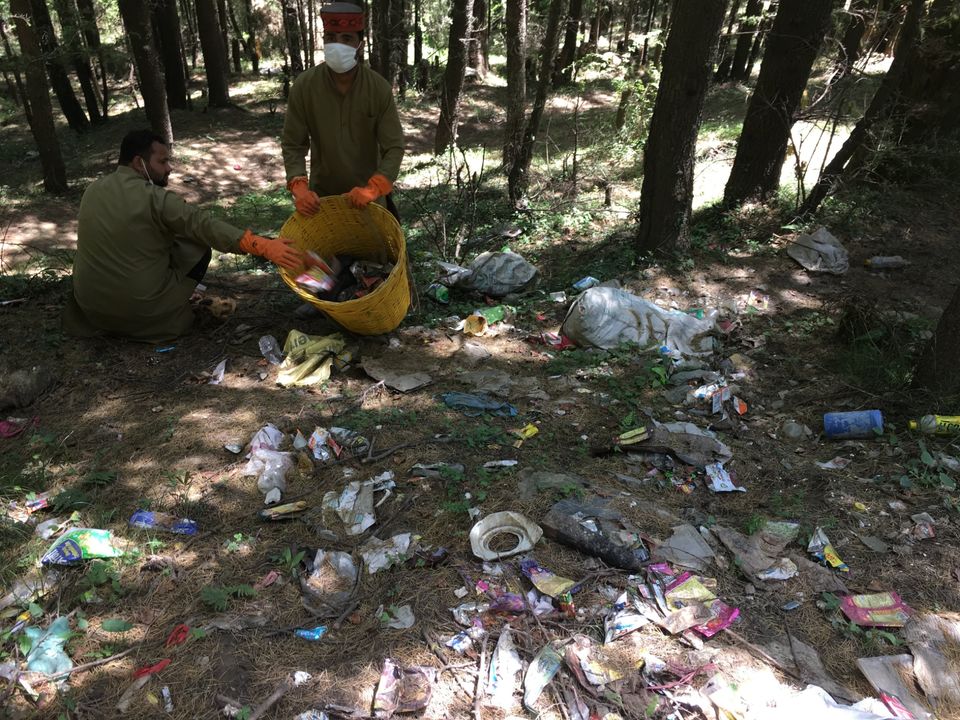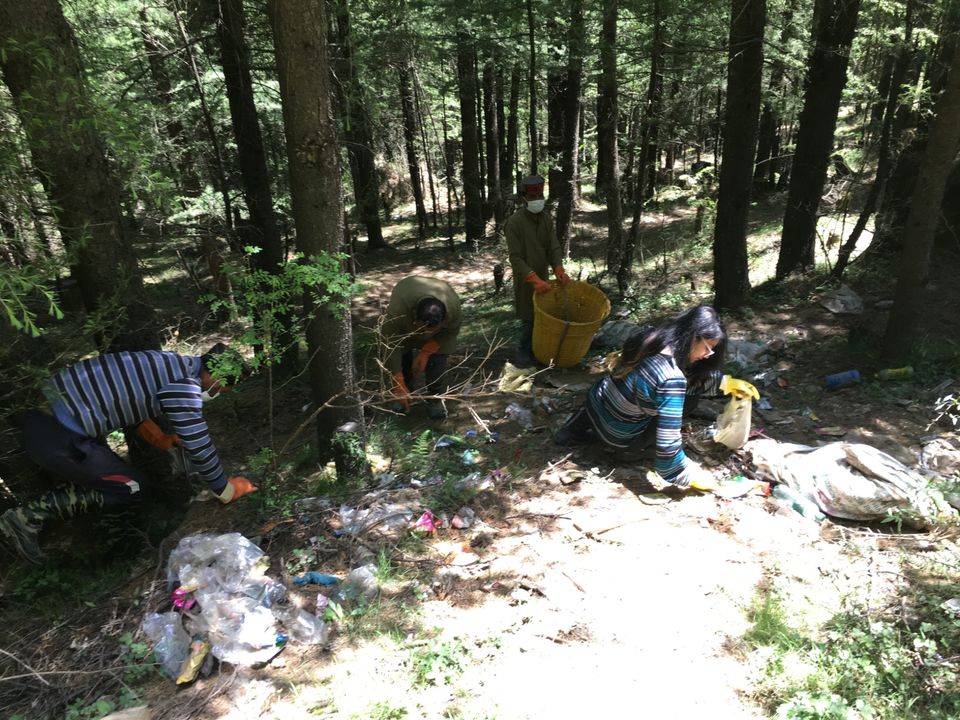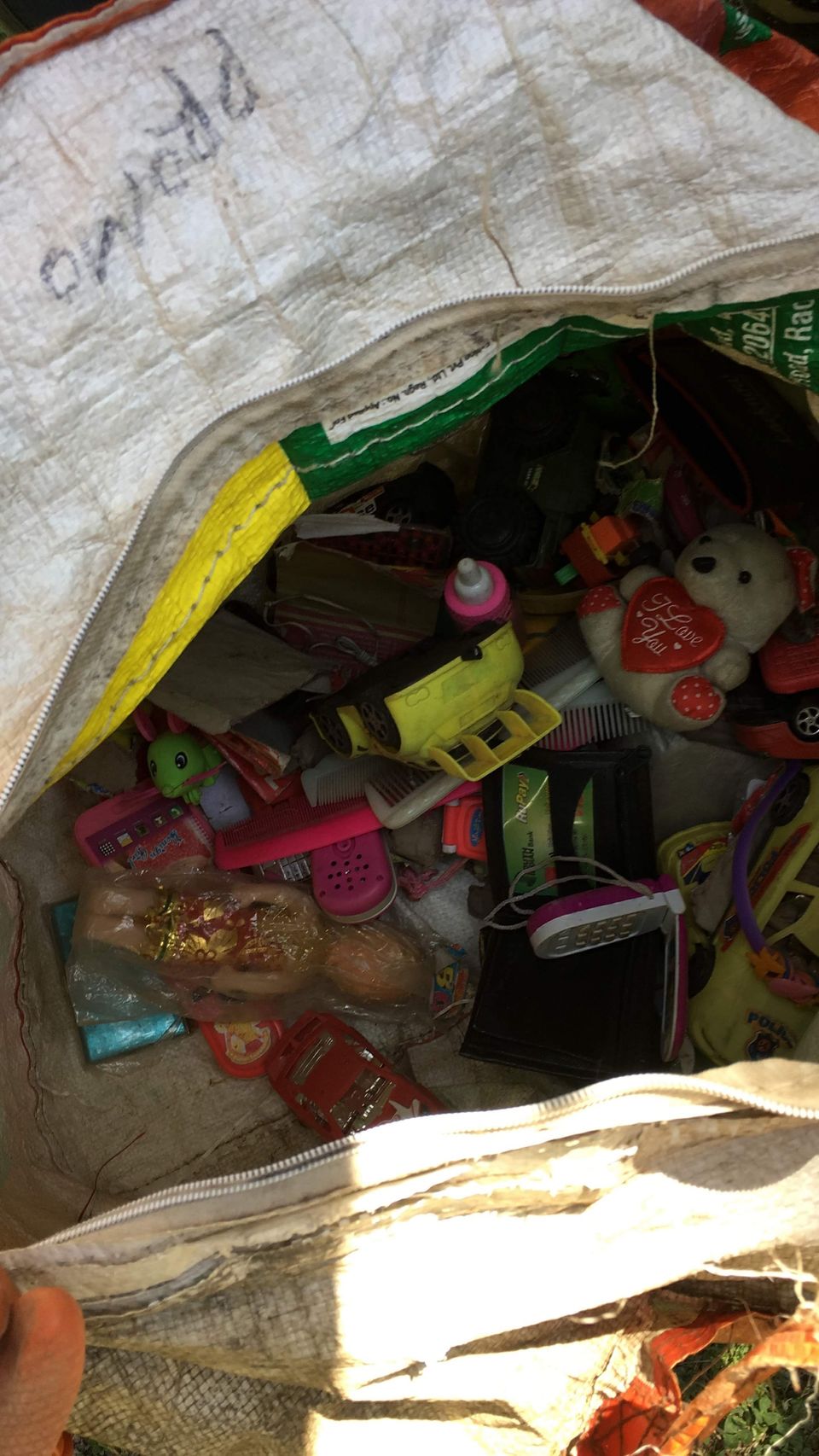 After coming back from the drive, we all sat and chilled in the living space. Exploring the place more got us all amazed so we obviously tried to capture it all.
After a while, I just felt like reading so I grabbed the book I was reading then (Becoming by Michelle Obama) and just spent some quality time reading it amidst all the beauty. It's literally a Reader's Heaven!
We then had what I like to call 'Lunch time' where we devoured some yummy Rajma rice!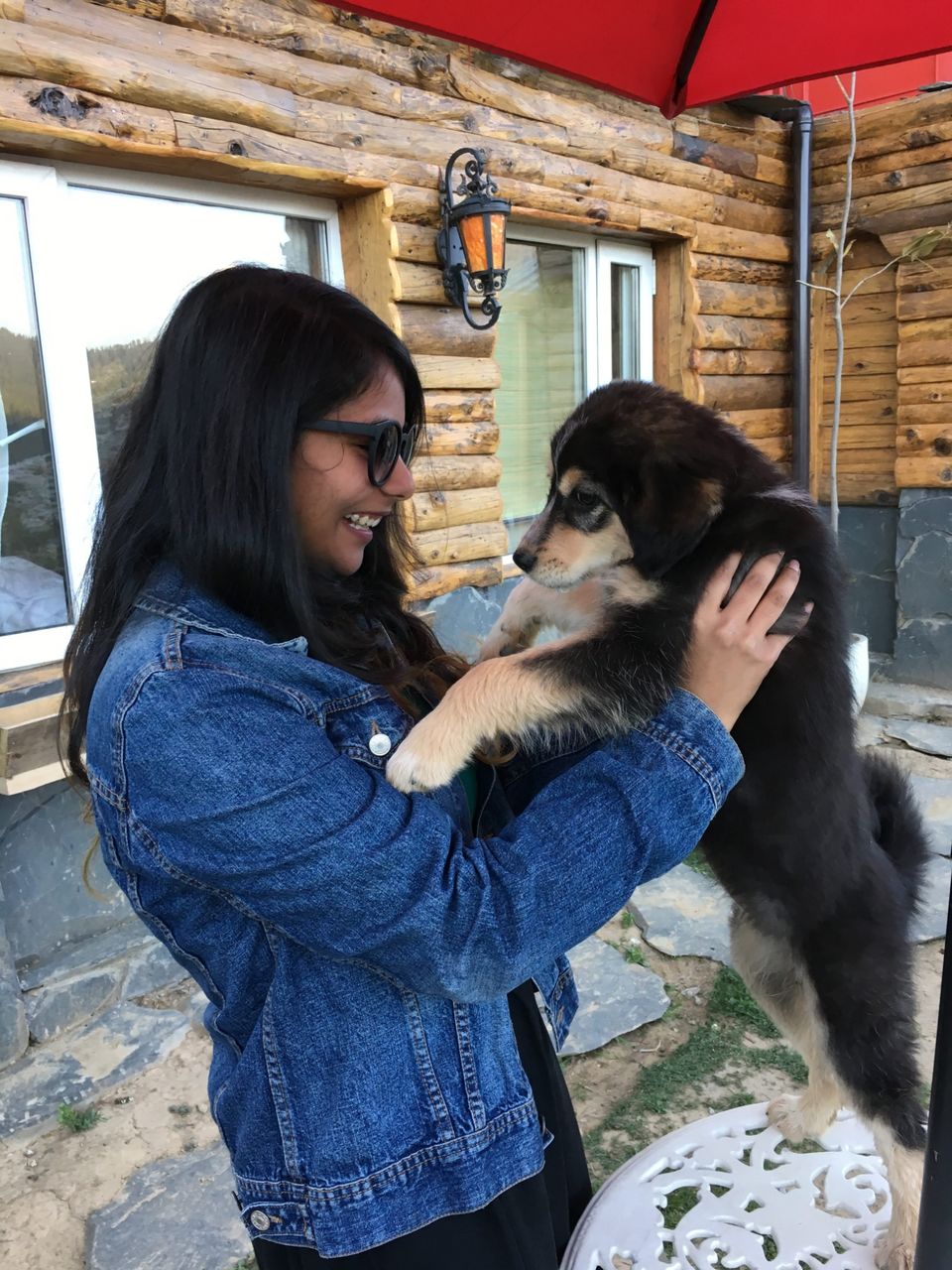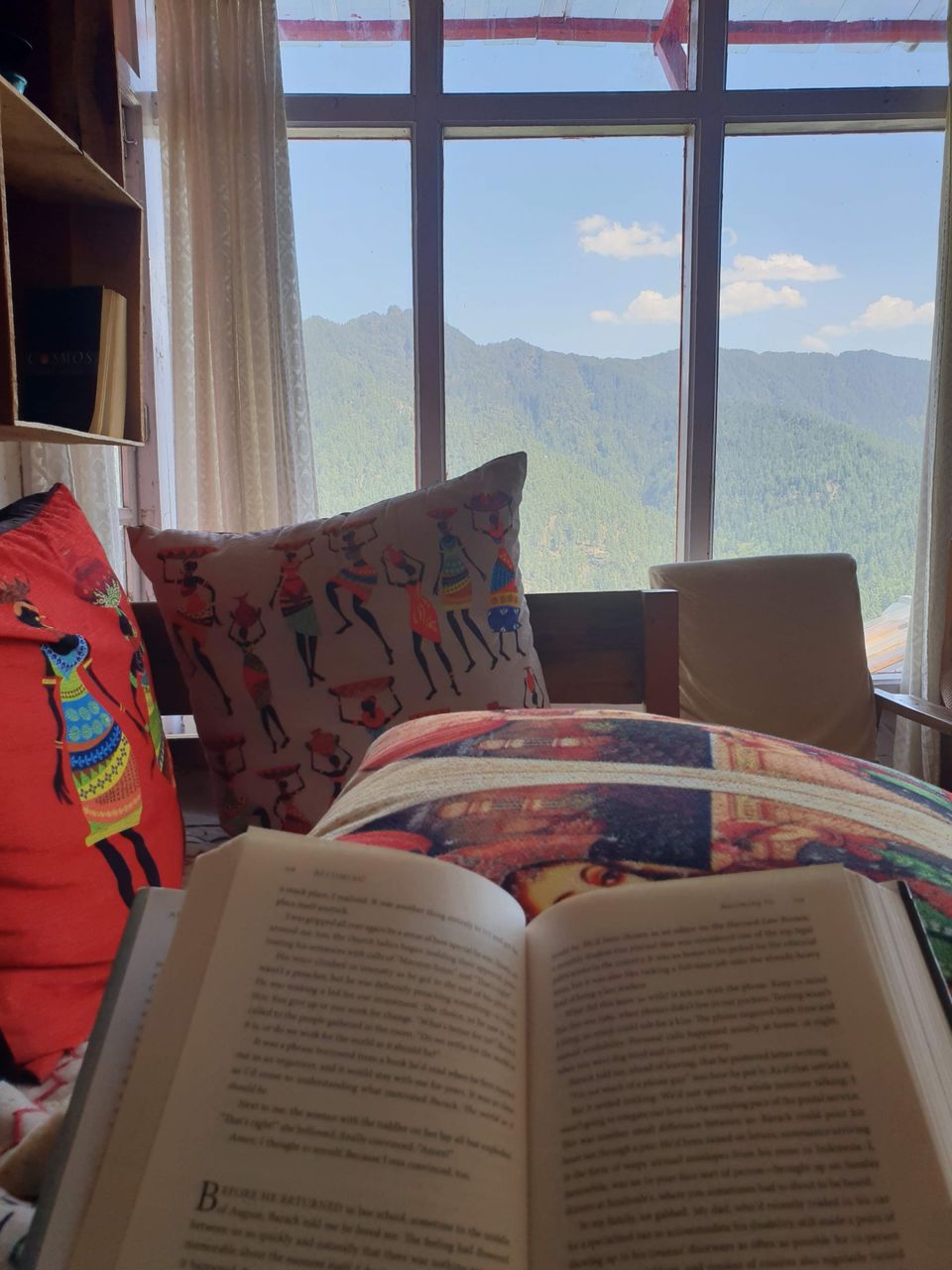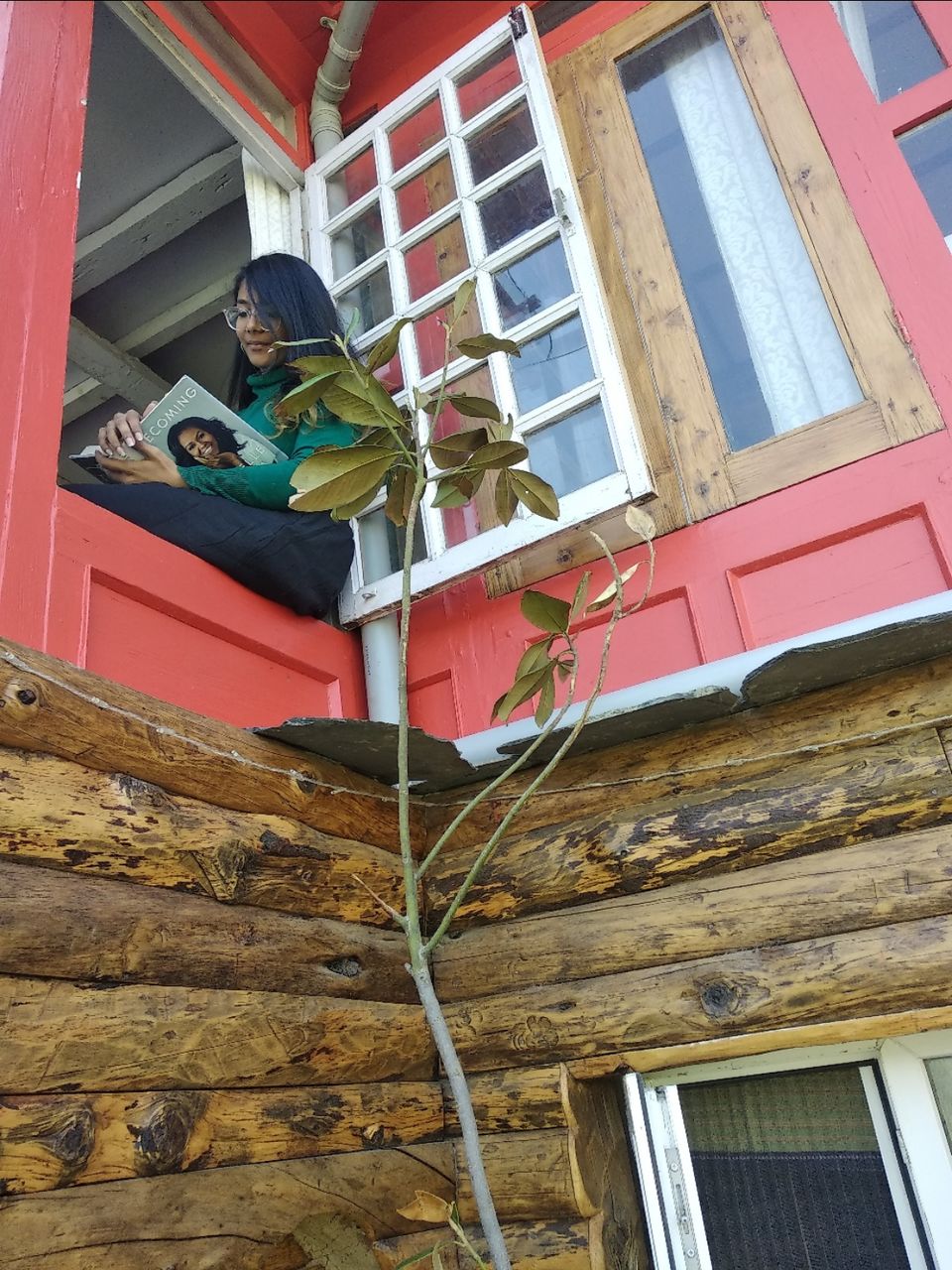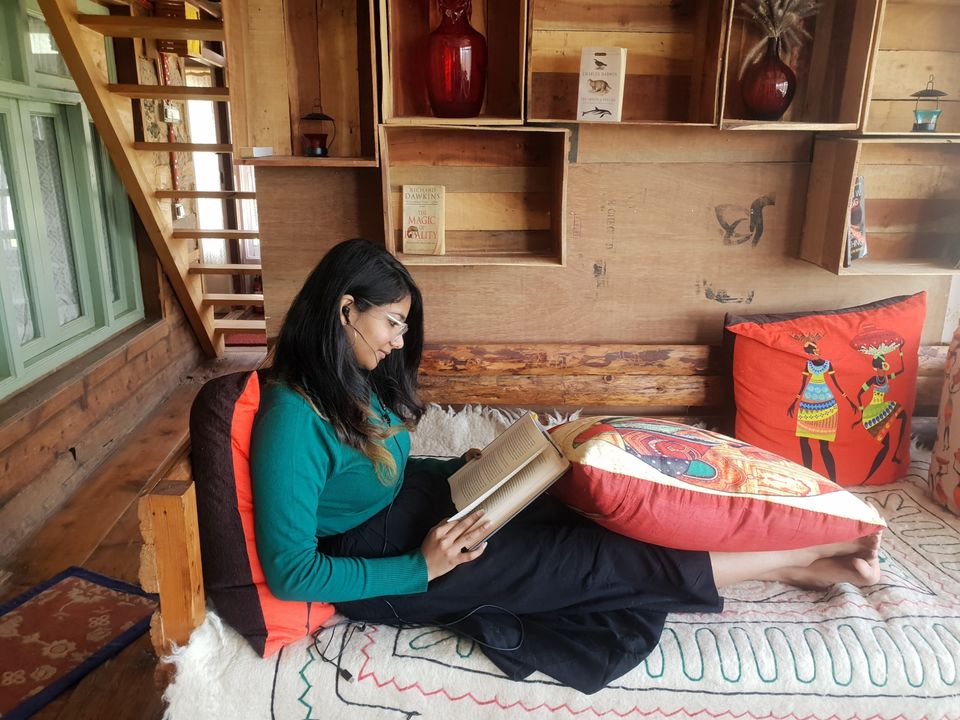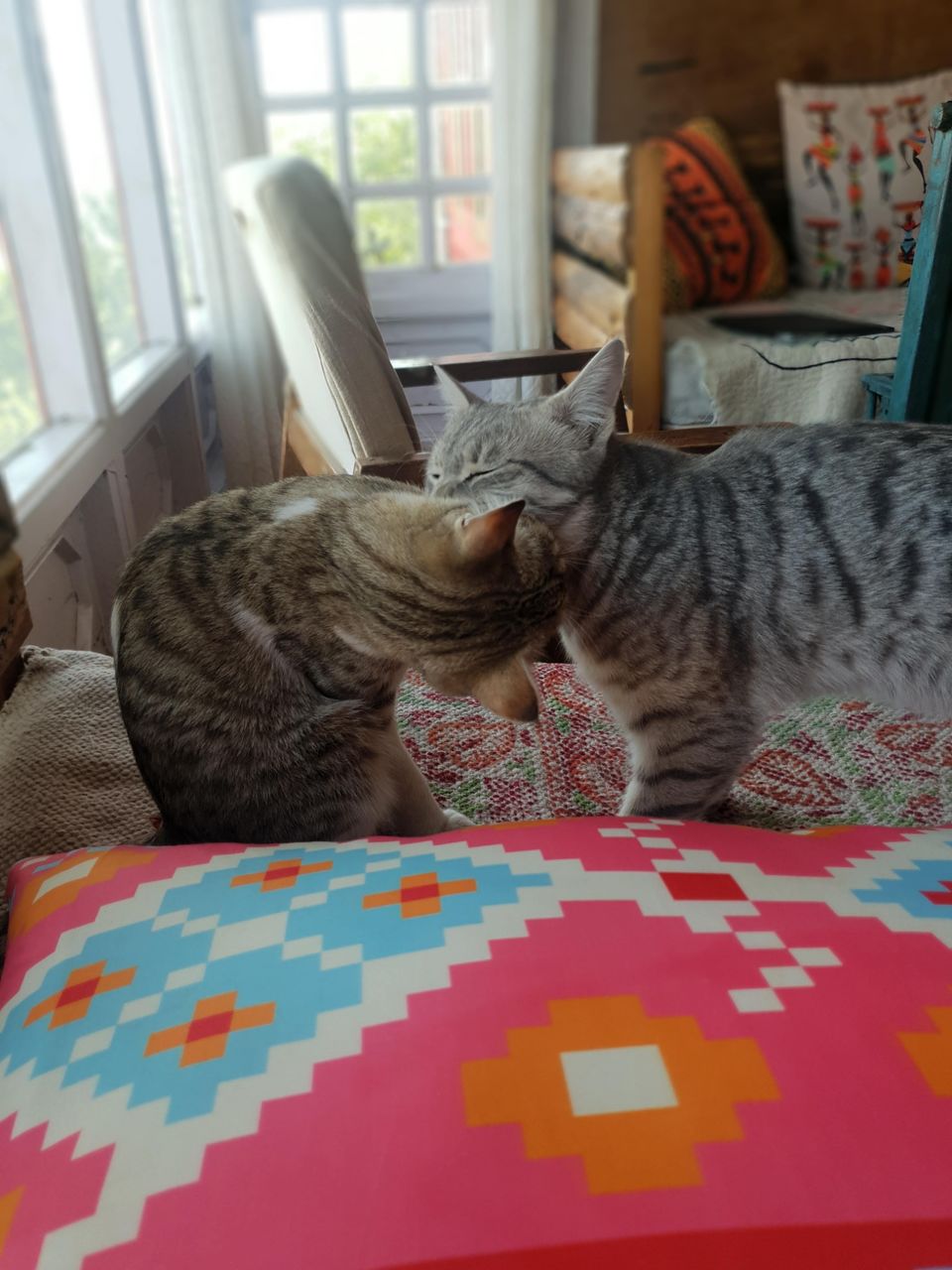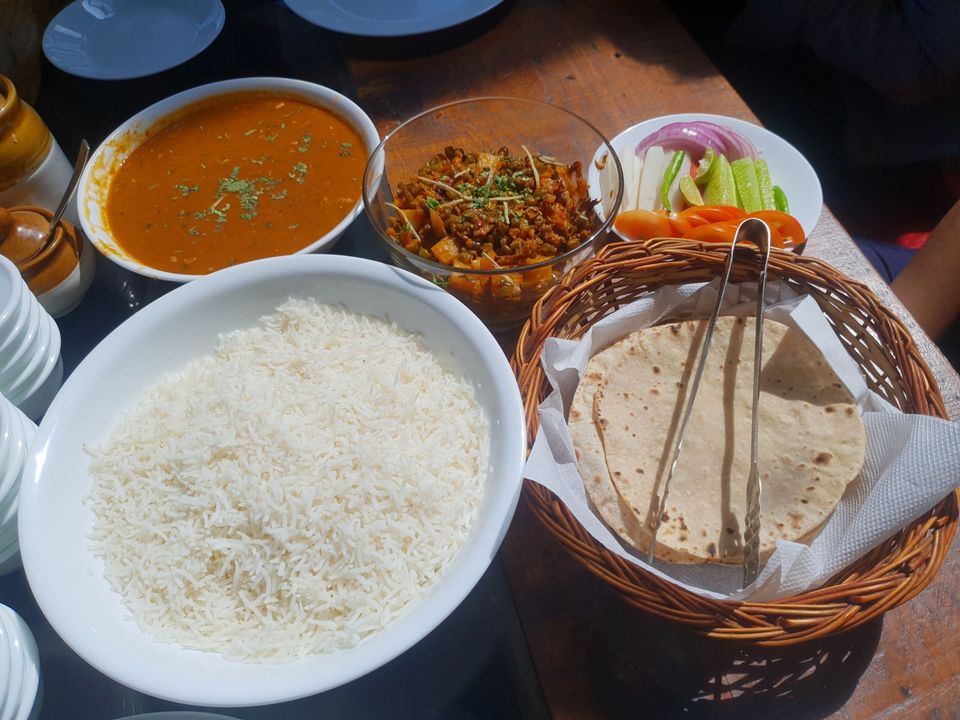 Later that day, we set out to explore the surroundings on our own and happily so. On our way, we clicked lots of pictures and met some locals too. It felt great to chat with them and know more about the lifestyle of the people of Ratnari. We then decided to go and get some chai and snacks from the same place as the day before. Guess what? We found the shack and Narana Ji (the person who ran it) happily made tea and offered us pakoras as we sat by the bonfire looking at the sun setting. One more thing off my bucket list! When we were about to leave, we offered to pay Rs. 100 for the snacks but he refused to take the money and said "You're our guests." What a man and what hospitality!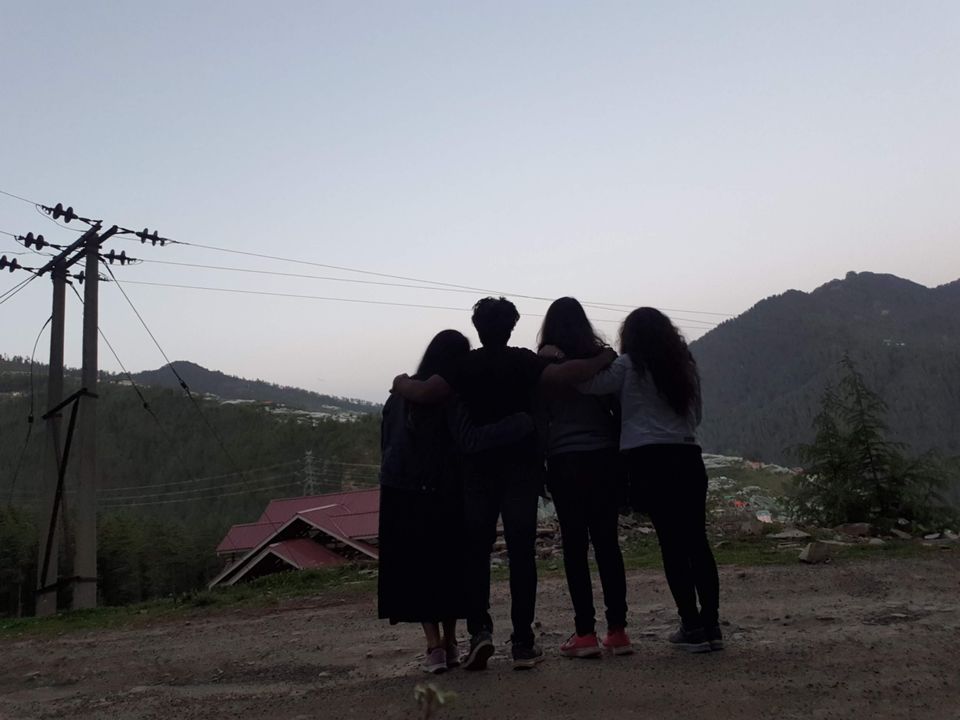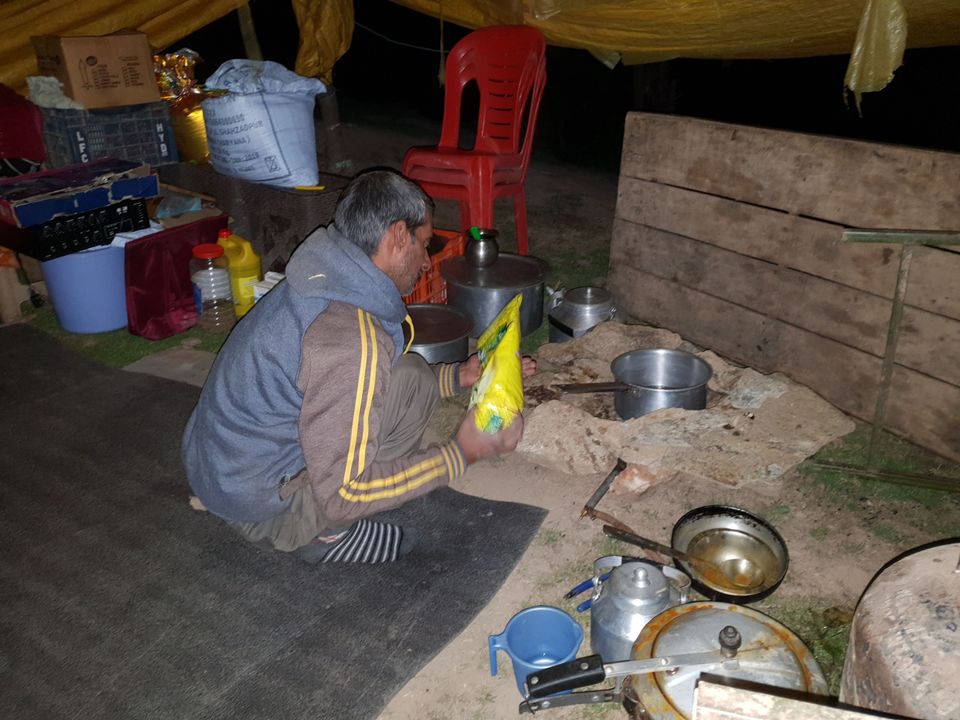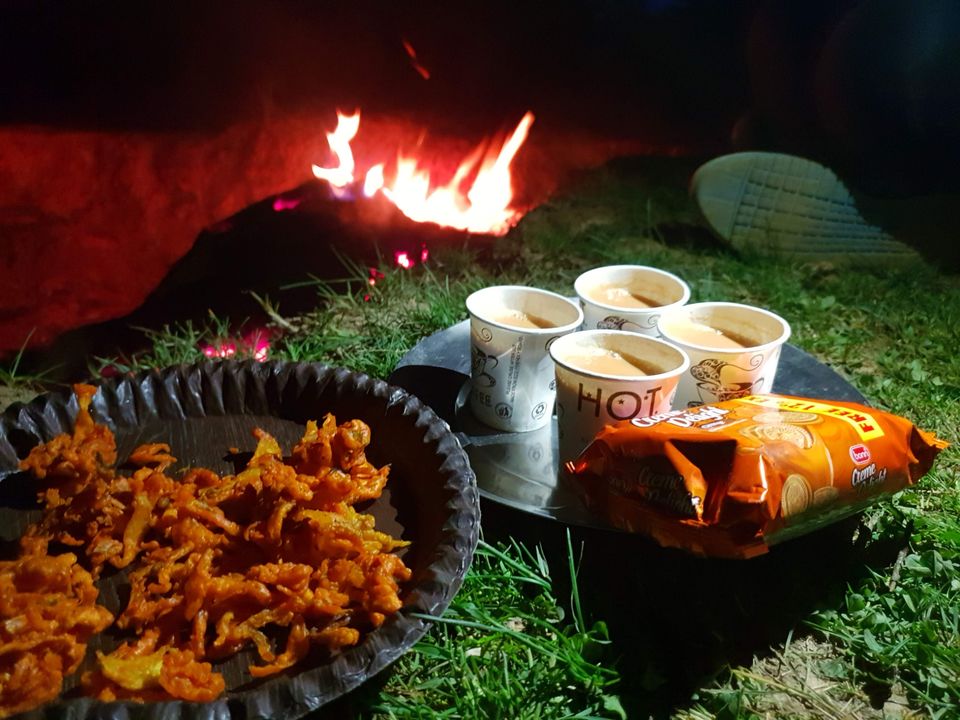 We came back from the forest and we couldn't believe the view we saw. Meena bagh was all lit with a sky full of stars as it's backdrop. We literally stood there admiring the view for 10 minutes.
We went to have dinner and then just sat outside stargazing and telling stories. That's how our last night at Meena Bagh ended.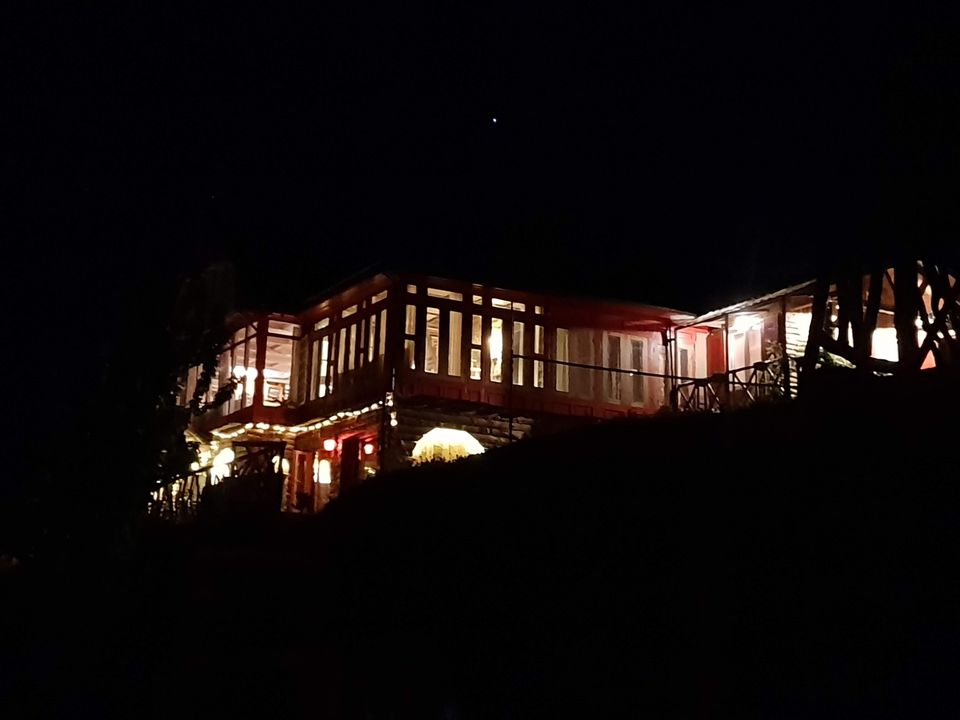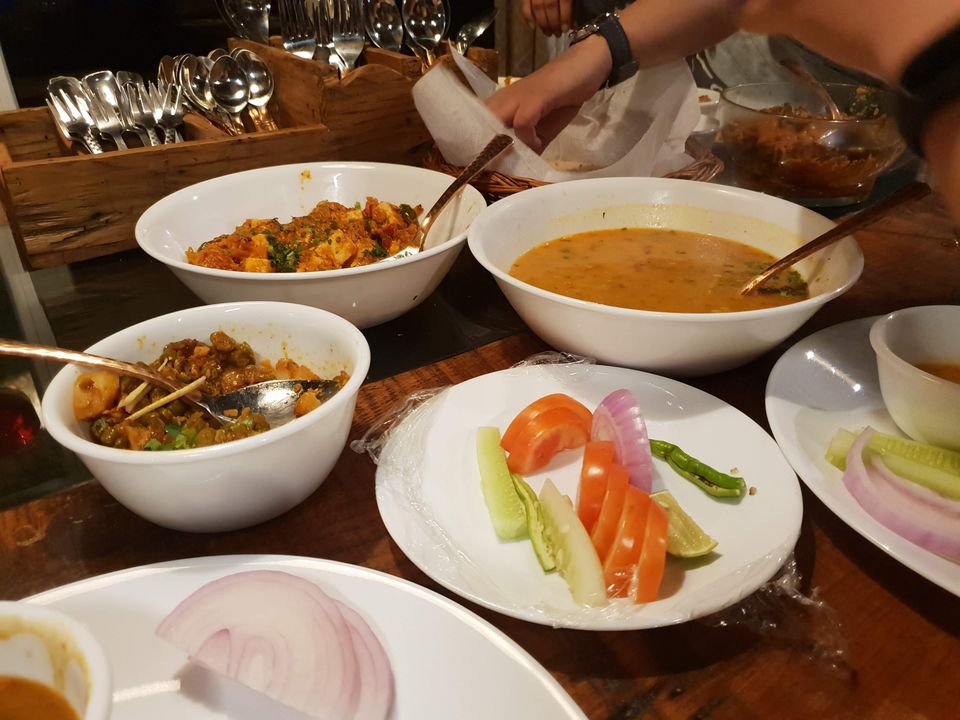 Our 3rd and last morning at Meena Bagh was on 30th April so we quickly packed and got ready. We then proceeded for breakfast which was everything amazing - Pancakes, Sandwiches and fruits! After enjoying a hearty breakfast, we called for a cab and left for Shimla.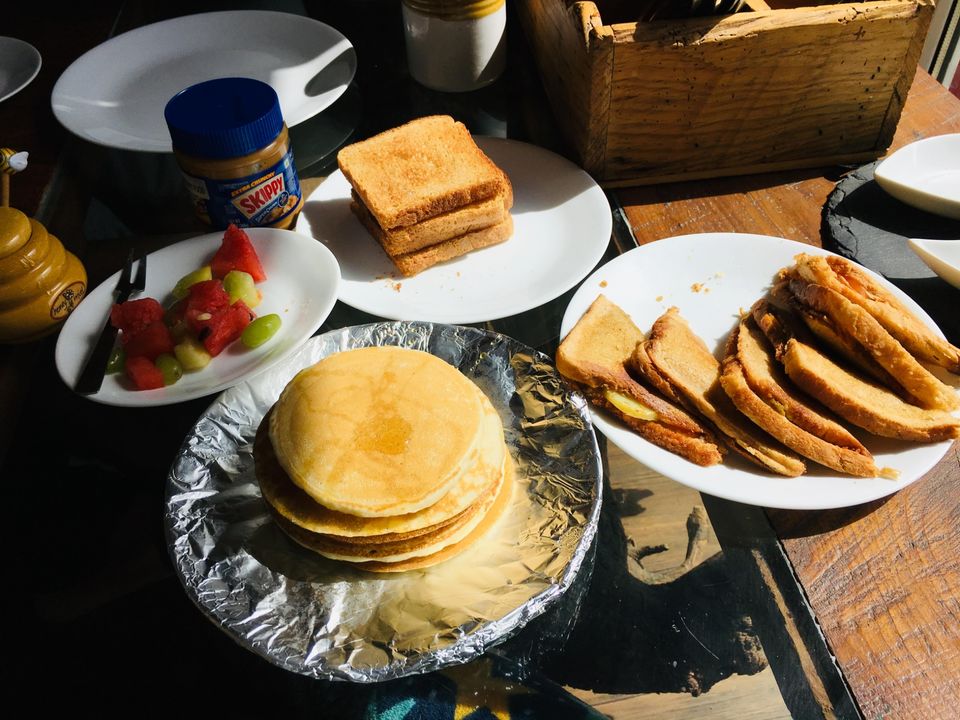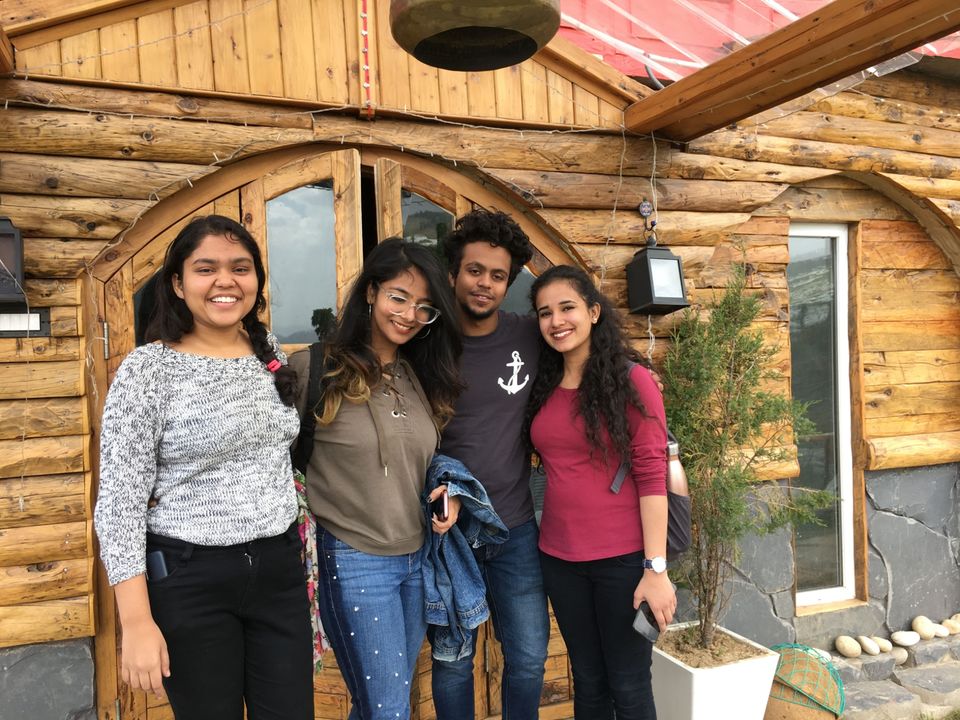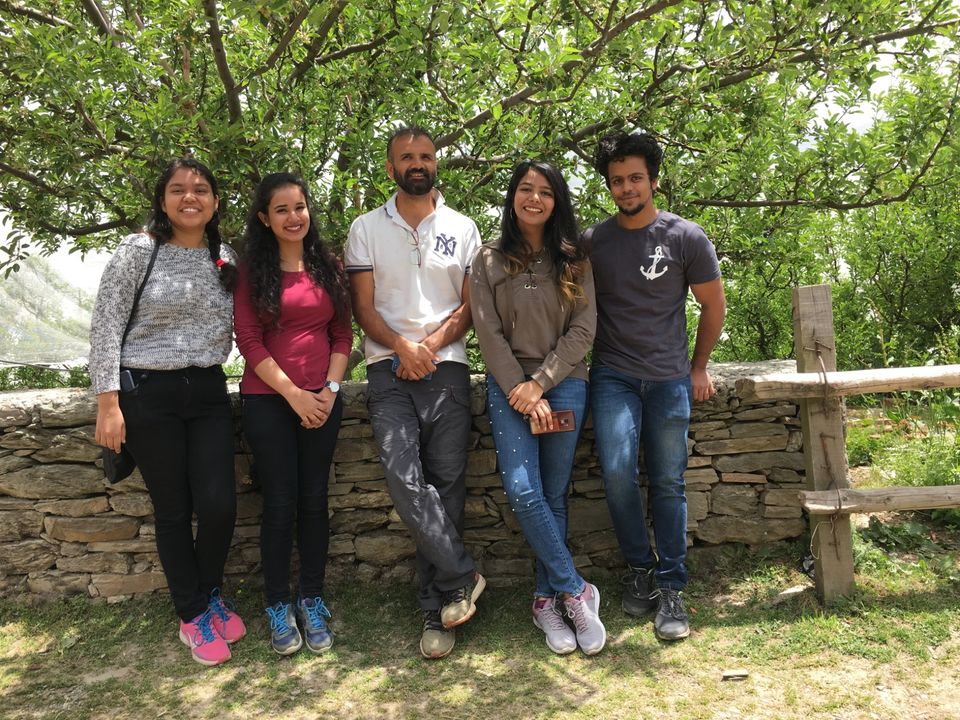 P.s. I spent just Rs. 2200 on the trip for all the travel and had no other expenses!
(A room at this gorgeous property actually costs about Rs. 6000 in case you were wondering)
I'll also be posting a quick Photo blog of Meena Bagh and a 1 day Shimla guide super soon so look out.
And that's how I ticked off staying at a gorgeous property amidst mountains for free off my bucket list! ❤