Like countless squirming uncomfortably in long rows of sterile cubicles during long work hours, a 9-5 job didn't sit well with Ronnie and Barty.
The duo worked in Mumbai—Ronnie in the camera team creating travel films and Barty working with ads, but both harboured an immense love for the freedom of the mountains. During a trip to Ronnie's hometown in Manali, they found that the town nestled in the foothills of the Himalayas not only had packages delivered but also a working WiFi.
Acting both on instinct and careful logistics, they made their move to Manali in 2017 and started shooting hands-on travel content that showcased the values they believed in whilst living the exhilarating life of their travel shows.
As with every product born out of passion and love, their YouTube channel has travel lovers from all over the world subscribing to their channels.
But every job comes with its own set of high-pressure deadlines, coffee-fuelled long hours of work and responsibilities. In Ronnie and Barty's case, their work has them travelling in the rough, often sleeping in camps, on-the-go most of the time and always thinking of how to get that perfect shot.
After a particularly intense bout of work, their tired minds decided they need to go off-grid and on a digital detox.
As the couple said, "Travel saves you from that everyday monotony and reignites your relationship. It's even better when you go far out to places with no reception. No notifications, just time to reconnect with each other."
This is exactly what they set out to do when they started looking for an escape away from the noise and deadlines, in the middle of nowhere. After a while of looking through numerous places, all of which offered tranquility, they came across an Airbnb which they instantly liked in Ratnari, Himachal Pradesh.
An airy and spacious Airbnb with a fragrant apple orchard on one side and a lush green deodar forest on the other. Separated from major cities by at least an hour, they had found the place where they could disconnect from work and reconnect with each other.
As they drove through Shimla and to Ratnari, autumn had turned the leaves on tree-lined vistas into dazzling shades of red and gold.
Day 1
A stony path snaked up to their Airbnb and they followed wooden signs leading them to their temporary home.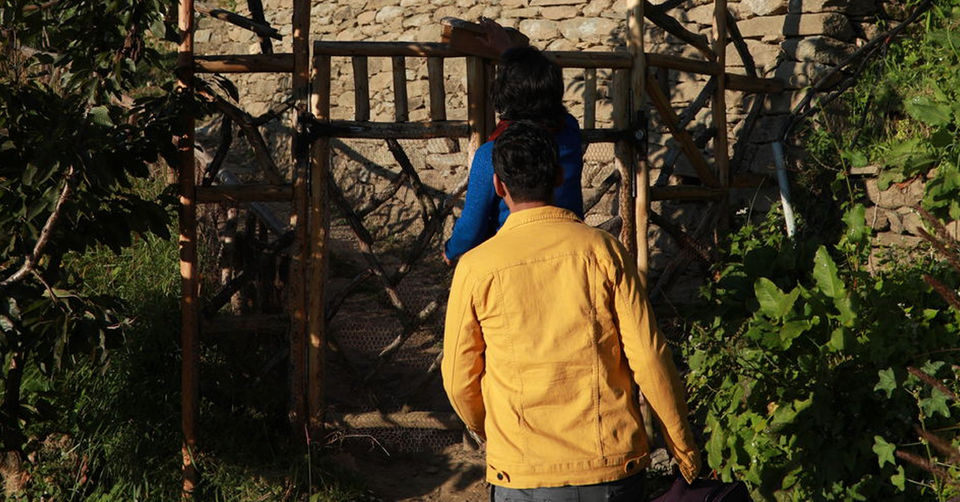 They pushed open the door to their apple orchard eco-stay to find a lobby with wooden floors and comfortable seats. With colourful cushions laid out and a beagle thumping its tail on the floor, this stay was everything one could ask for.
The house itself was a delightful mix of the old and the new. This traditional Himachali home also had all the extravagant luxury of a modern chalet. Determined to fit in with the nature around it, the eco-stay uses solar heating and waste materials to design quirky elements in the house. Seats were made out of waste wood and glass walls offered panoramic views of mountains.
There was a kitchen with gleaming counters and a sun room with a cosy fireplace and a telescope for some bird-watching or stargazing, whatever caught your fancy.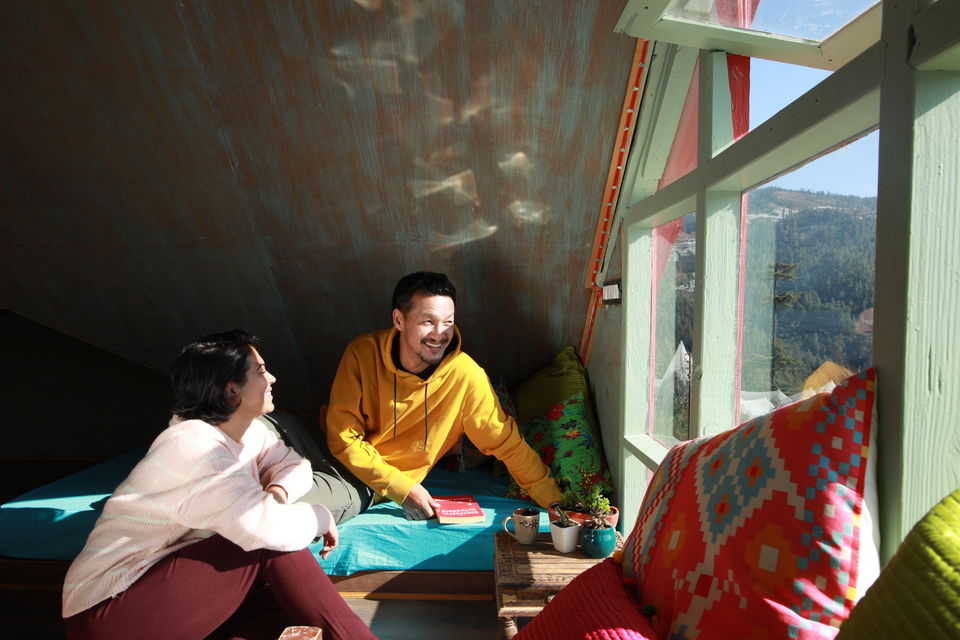 They decided to put the kitchen to good use by whipping up a meal. Ronnie and Barty teamed up to cut some veggies together and after an episode of onion tears, had a steaming vegetable stir fry ready. A quick bite later they decided to poke around in the verdant forest outside. Used to mountain life, they couldn't resist a refreshing hike in the woods.
With boots firmly laced up, they headed into the dappled sunshine of the deodar forest. The trails were easy to find and the hike pleasant with different birds chirruping from trees overhead. The murmur of a brook had the couple tracing its sound and soon they discovered the brook flowing under a quaint wooden bridge. They stopped for a while to dip their hands in the cool water and then hiked onward.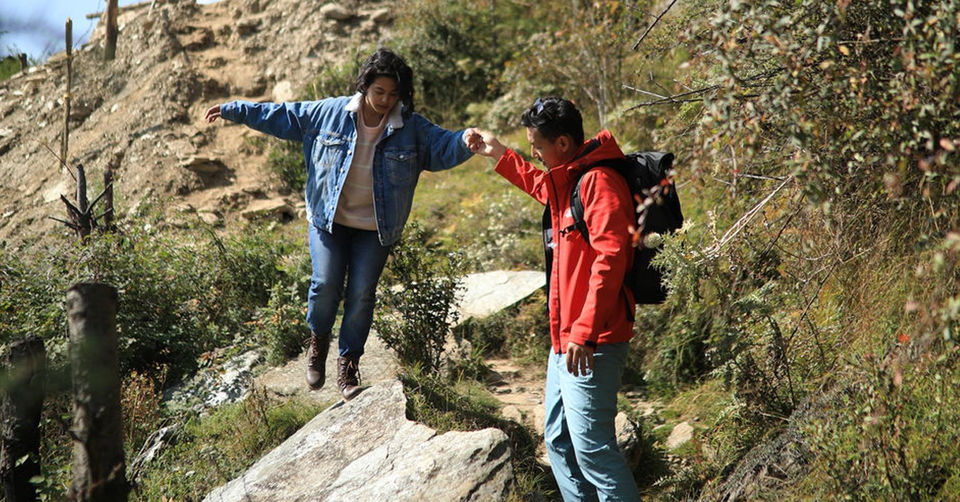 On their way back, they chanced upon a smooth glade with soft green grass which made them both want to stay there awhile.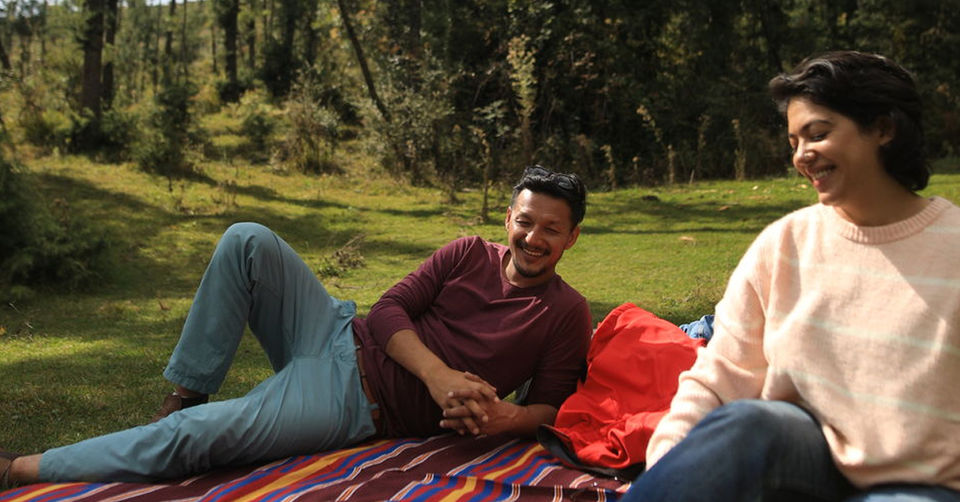 As inky darkness seeped into the skies, Ronnie and Barty took a walk to the Farmers Corner, a small shop with a wide array of fresh, locally made jams and marmalade. After picking up several bottles, they carried their loot back home.
Stars popped out of the sky as they cracked open a jar of jam and brewed some aromatic coffee. The whole scene looked like a descriptive passage straight out of a book—with a crackling fireplace and a snoozing dog on a rug right beside it.
Day 2
You don't need an alarm clock when the chorus of birds tucked away in the lush forest nearby is enough to rouse you from sleep. Barty woke up to a perfect morning, the kind that comes complimentary with rolling forested hills.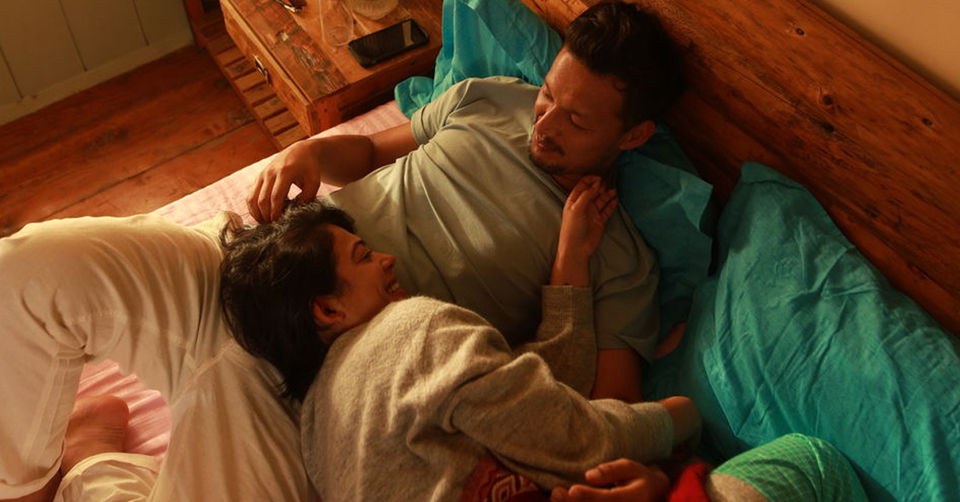 Cups of tea warmed their hands as they carried them to the patio. Sipping on some warm tea, the couple indulged in some light-hearted banter and some great views.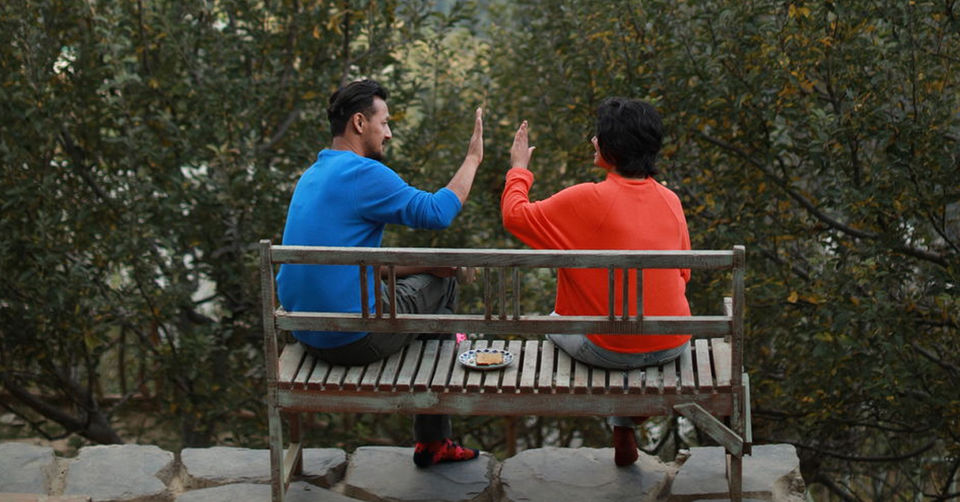 A visit to the apple orchard was next on the agenda and they wound their way through trees with branches bending with the weight of ripening apple clusters.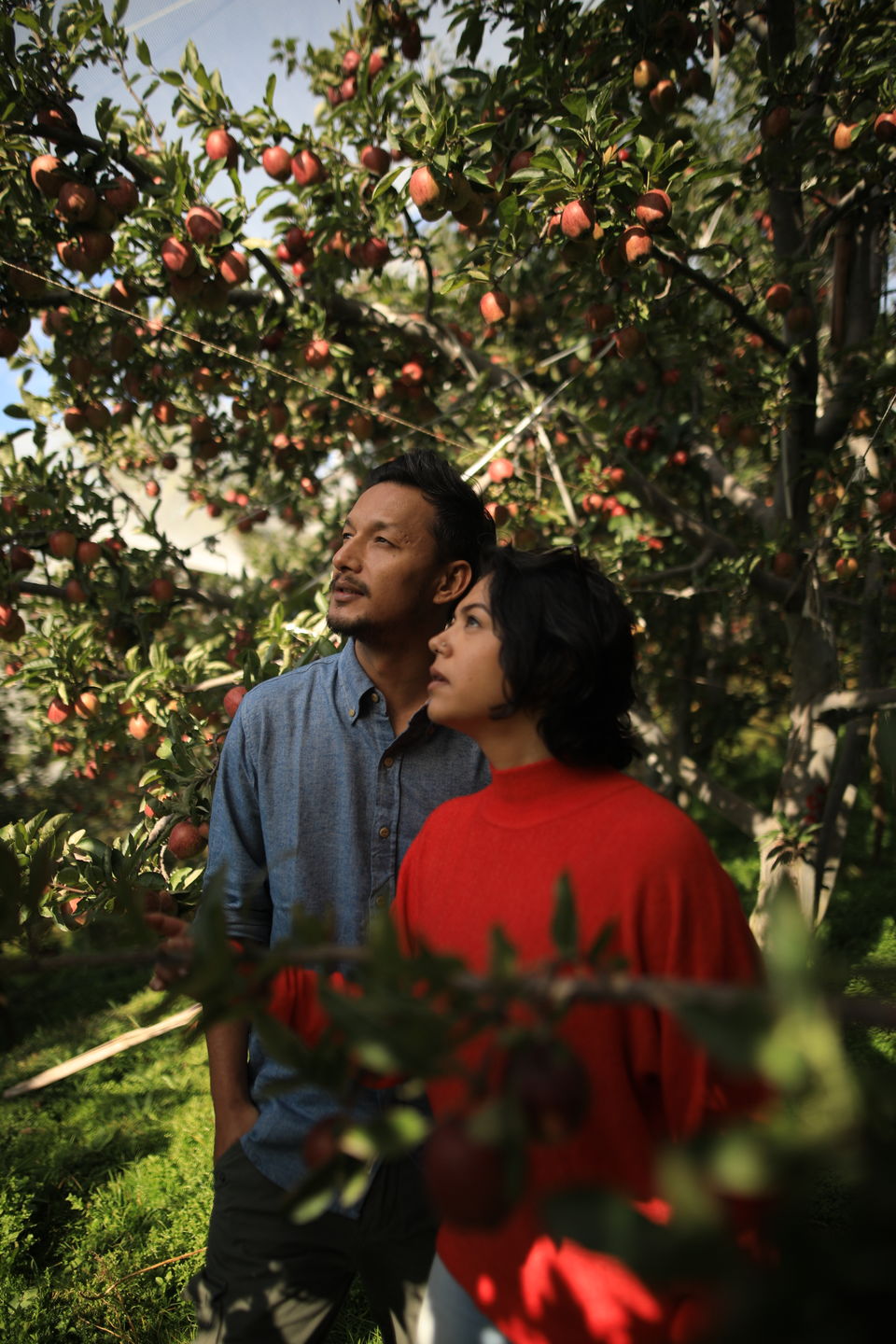 Stopping for a friendly chat with the apple pickers there, they identified four to five different kinds of juicy apples.
Apple picking is a delicate procedure with just a nimble twist of fingers needed to pluck an apple. Apply a tad too much force and the cluster might come tumbling down.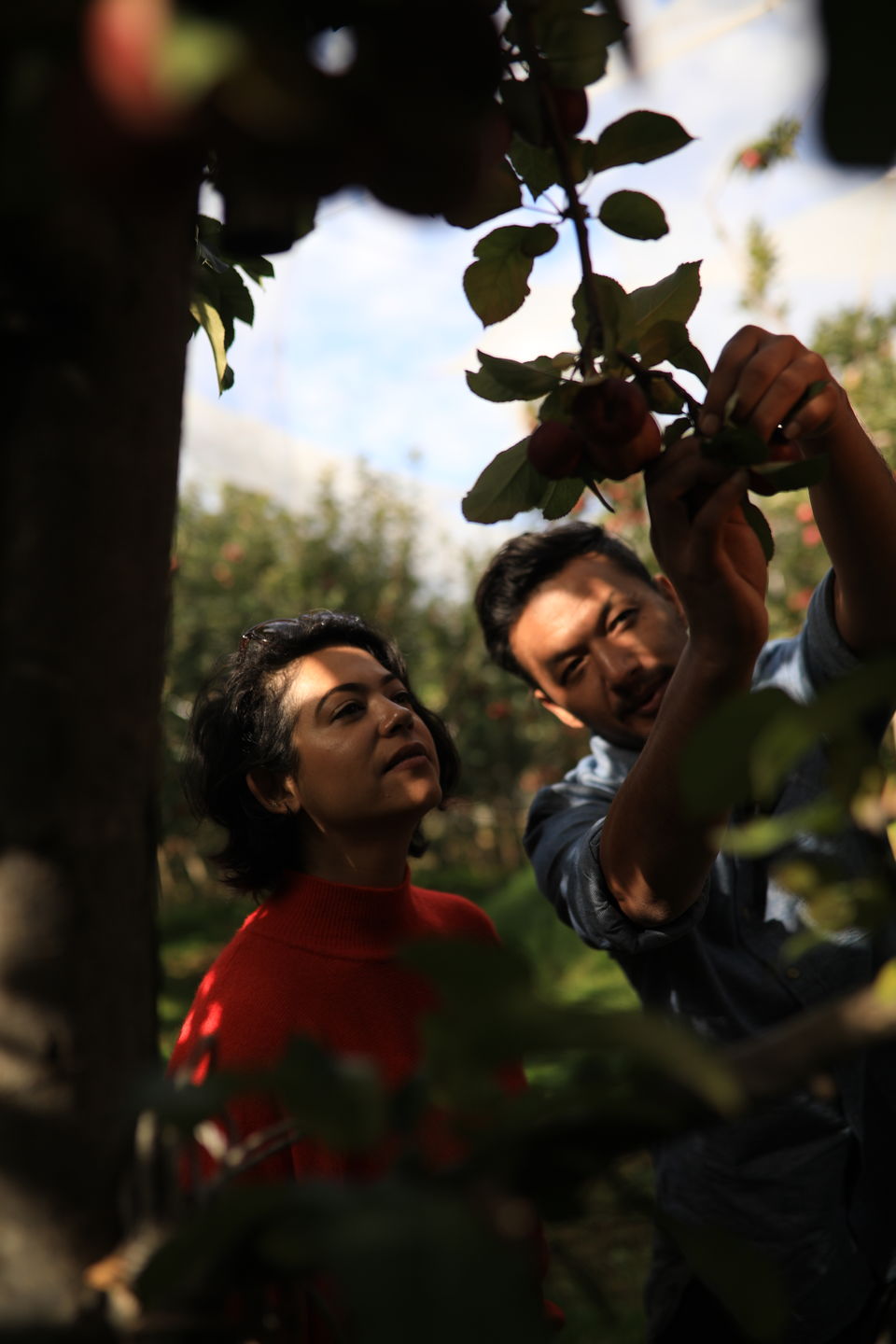 After a tiring albeit fulfilling walk, they reached home to find the staff waiting with dinner. As Barty says,"The staff was the nicest we have ever met. They seemed to have things we'd need ready before we knew it!"
As the pair ate a wholesome meal of paneer sabzi, chicken, fluffy white rice and roti, they swapped stories with them. It was nice to feel pampered with a hot dinner waiting for you after a long day.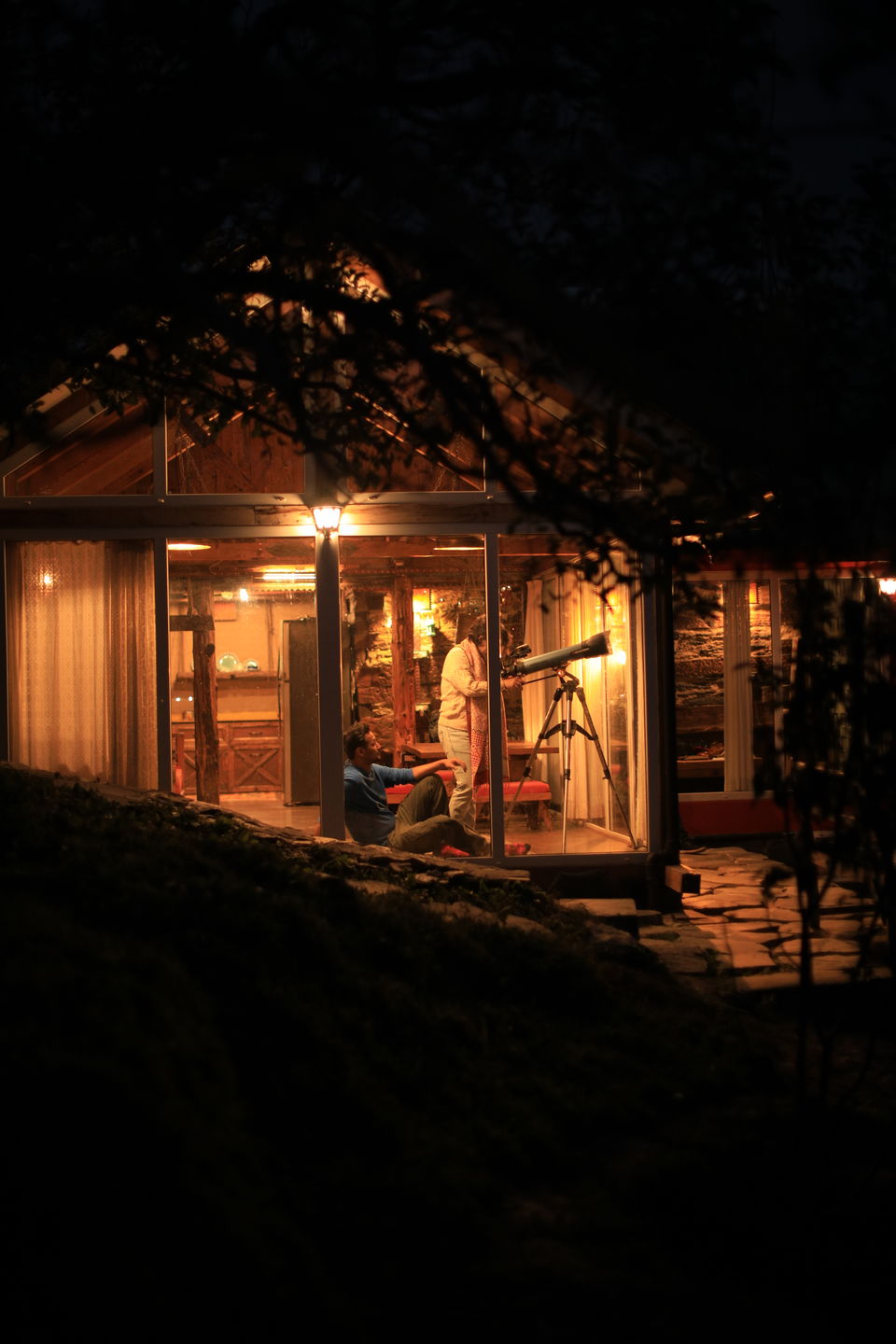 Later on, Ronnie and Barty took turns at the telescope to stargaze together. Pointing out different stars to each other and discovering new ones made time fly by. All vacations must end and the couple ended theirs just right by stargazing into the night.
In association with Airbnb