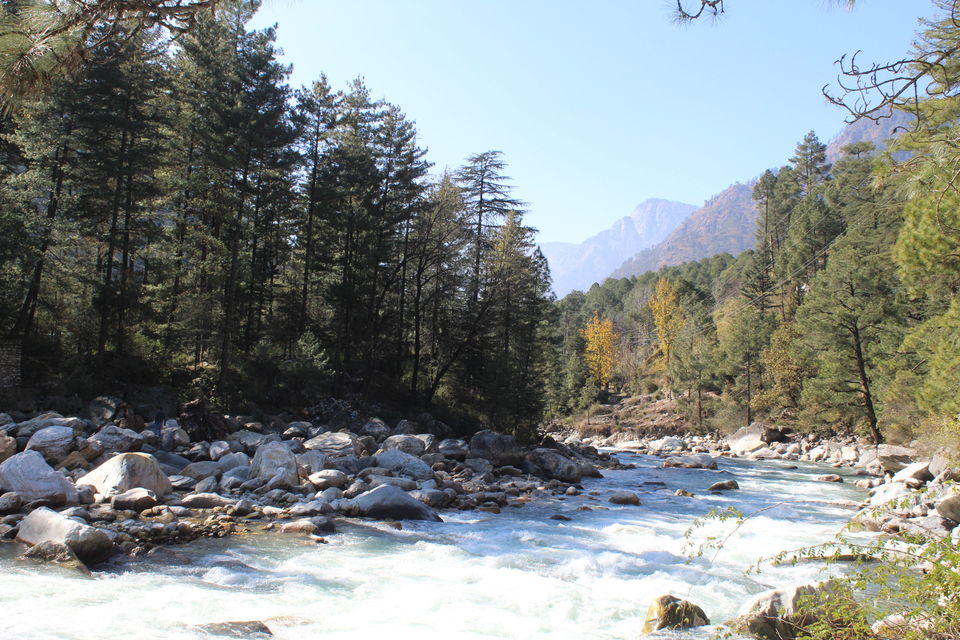 Making a local connection
Some unmelodious realities of my native society have made my way to Chandigarh for college, one of the northernmost cities lying in the frontiers of the state of DEV BHOOMI (Land of Gods) Himachal. Himachal is one of the most northernmost as well as a remote territory of the Indian Himalayas.
The 1st semester of my college days was full of ups and downs. Having almost no connection to the roots of my native society I was all alone in the far land some 3000 kms away from home with no friends and no one to rest upon. I was exhausted from life and found myself often relaxing with alcohol. Days passed and winters arrived and I got myself more engulfed in loneliness and alcohol. I needed something to hold on. Something which could wake me up.
The Holi holidays arrived and people started leaving for their respective homes. A day before Holi when I was having lunch in the hostel dining area all alone. Generally, it used to be crowded with students but that day there wasn't a single soul. Suddenly a guy came and sat in front of me with his food. We exchanged glances and he started the conversation with a Hi! and I replied back. He was more of a conversation starter than me and he continued the conversation further. we talked about our native places and he found that I am from such far land that I have to stay the festive season all alone in the hostel. We finished off our food and then while leaving for our respective rooms he asked me my room no. and I replied back with the same.
Then I finished my lunch and bid him a bye before leaving for my room. About half an hour later he came to my room and we started knowing about each other over a cigarette. He said he is from Himachal Pradesh, a village near Shimla. He was about to leave for his home that night to celebrate Holi. His introduced himself as Amit. As we finished the cigarette, he asked me if I would like to visit his home for celebrating Holi as I will be all alone and get bored in the hostel. I was hesitating a bit and he comforted me saying I will feel home. I missed the feeling of being home so much and without thinking much I agreed.
We started packing and I was so excited to be on the mountains being a mountain lover. We started our journey around 9 pm and within an hour our bus reached that point where the Himalayas meet the plains of North India. I smelled the mountains and I was so happy that I have never been to before. Then our bus stopped by a dhaba around midnight and we had our dinner there. The air of the mountains was fresh and so welcoming that I lost all my depressions and loneliness. That journey brought me and Amit more close sharing our life experiences and thoughts. Finally, by morning 5 am we reached to a market area from where we had to hike down 20 min to reach his home.
The dawn on the mountains greeted me with a love that I was missing all these days, I felt so blessed. We reached his home and uncle ji, aunty ji, his younger brother Akhil and of course, the most important family member Bruno (his pet dog) greeted us open-heartedly. That very moment I felt home. We exchanged pleasantries and then aunty prepared us a welcome tea. That morning tea drained all my exhaustion which I had due to the long journey. Then we changed our clothes and everyone in the village was in a festive mood and Amit took me to the place where everyone gathered to celebrate Holi.
The village consists of 15-20 houses and everybody knew each other and Amit is a charm in his village. I met everyone where we gathered and Amit introduced me to everyone and they all were so welcoming and lovely bunch of people with so innocent hearts that at that very moment I got attached to them and it felt like I am a part of them and I have known them for years. I made a local connection there. Then the rituals started and I was so drowned there that I felt I am at home some 3500 km away from my home. The days I spent there brought me closer to everyone in the village and I felt so connected to them. After a few days when we came back, I really missed being there and their love. I felt a strong connection to them and every year from then I used to wait for Holi holidays so that I could just pack my bag and rush to the home I have in the mountains of Shimla.