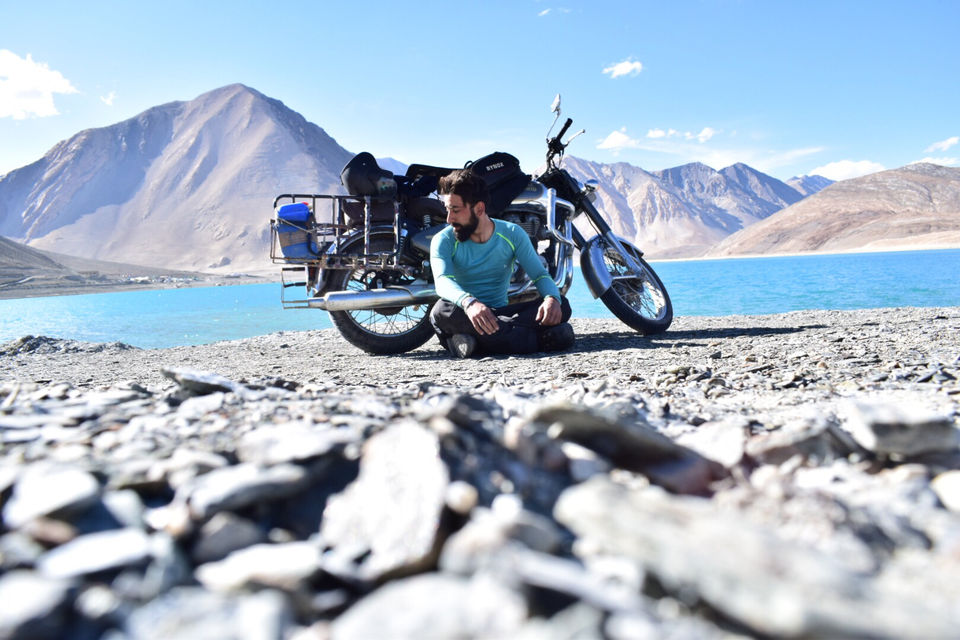 A small introduction .!!!
.. some of my friends who are non kashmiris call me zaheer which is actulie most of them. Working as 2nd officer in merchant navy. I learned driving when i was 24, and now i have done ladakh, 4 to and fro trips from delhi to srinagar, . Shimla, agra on my classic 500 chrome. There is actulie a lot to talk about but lets start with ladakh as this was my first trip as in a long trip on a bike.
Btw this is my first blog m just giving it a try . Maybe helpfull to those who are planning for a trip. I may do mistakes in writting so pardon me for that in advance.
Preplanning:- so this one afternoon i decided that i will go home ie from delhi to srinagar on my bike and the first thing that came to my mind was better to find a group as it wont be safe to ride alone. Truth is i felt scared . We all do when we r about to do something we have never done before. So i just started to search for this group all over the internet and finally landed in one . I got the contact from royal enfield website. There is one website where you can just put up your plan of any ride and anybody interested can join in and comtact you on your email adress. Thst was short story how i met Amit , his wife (dnt knw her name hahah) abisjekh and his wife ,anish and yes raju bhai .. all of them are working in it departments in gurgaon we are were unknowns when we started.
Day 1-
Plan was to begin from india gate and i guess i reaced there first. Tell you the truth i didnt slpt tht night because of excitement. Anewaz all of us were there and the journey was flagged off. We were expecting to reach pathankot by the evening. After driving for 2.5 hours everyone was really feeling hungry u know travel hunger .. and when u r on tht highway u r bound to stop for some parathas at murthal. Honastly guys i was not aware about that place even after being in delhi for 11 years. Paratha ws fun with couple of cups of desi chai. It was an halt of hour. Anish was not feeling confortable thats wht i was able to judge from his face. Some how we kept on ridig and on the way we met some harleys near jalandhar if i remember correctly it was iron 883 one fatboy and 48 and believe me raju bhai and me we were trying to outrun them .. u know how bullet is.. even after giving it everything our bullets were not hitting more than 140 kmph .. next stop was haveli we reached there quiet late around 8 in the evening. First we decided to rest there only but thn it was better to stick to the plan. Even though pathnkot was just 100 kms from there.
In this whole stretch from delhi to srinagar you will find this stretch most haunting at night . There is not a single light believe me not a single one. But i guess thst is the beauty of it.
Somehow reached there found one hotel and i wsx down within 10 minutes after food.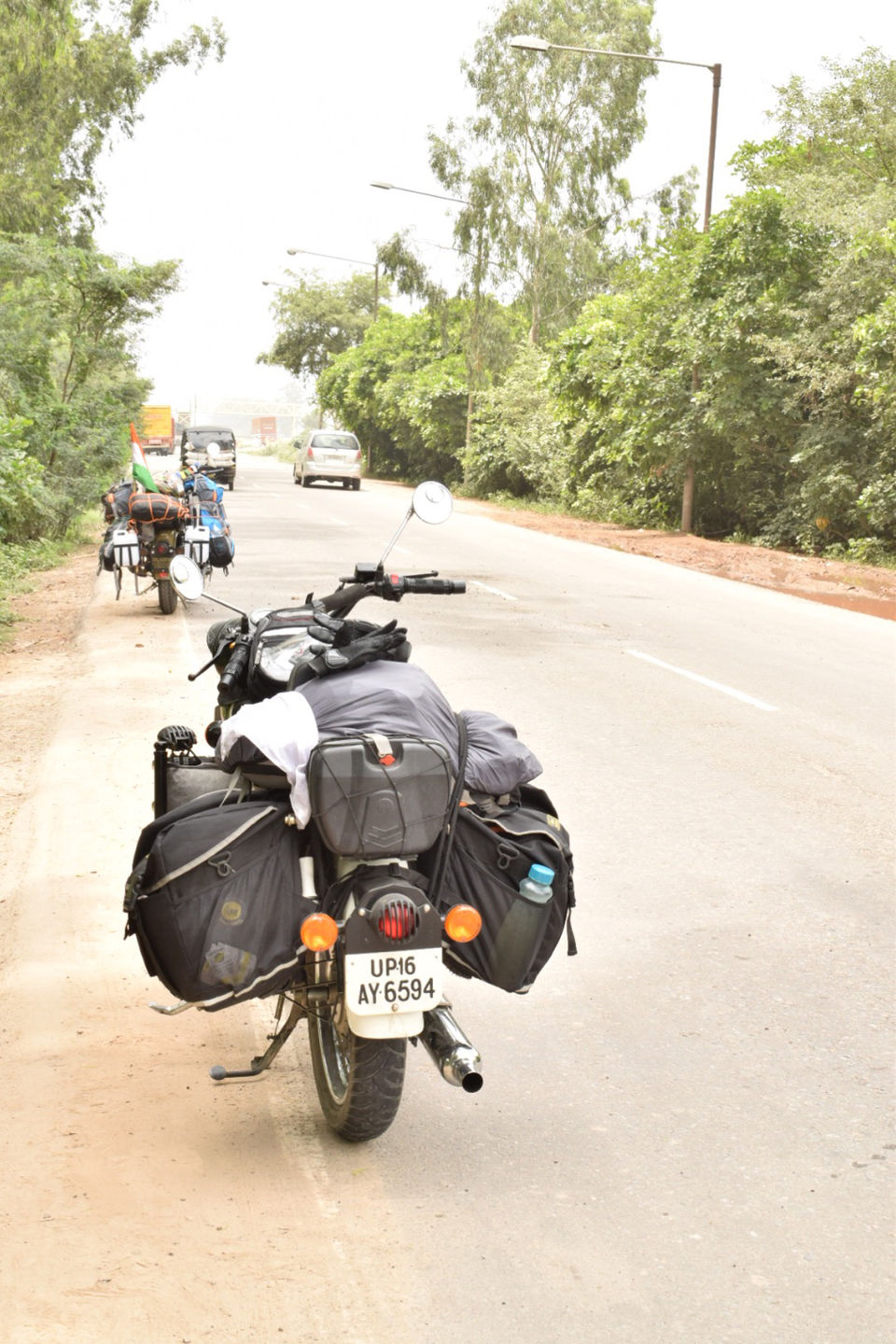 Started early around 8 am. Plan is to reach srinagar and stay there for a night.roads were amazing. Now that himalayan feel was getting on our nerves. One can easily feel that change in the smell. Trees, life clean sky and water. And then suddenly it started to rain. Although rain is my favorite season but that time we were driving in udhampur highway and if u have been there u would know that is the worst stretch u will come across this whole trip. In addition to that ther was this huge traffic jam. Well if u sumup the situation we reached jawahar tunnel at 8 in the eveing and then one more issue we were not allowed to cross the tunnel at night. Seriously! Nobody expected that. So if u r planning for a ride try to cross jawahar tunnel in the day light anyhow. The only option we had was to go back and spend the night in the clossed possible village ie banihal. We found a small lodge there charged some 1200 bucks per room of two. It wad nice. Location was amaxing actulie. Only problem was food. Aneways only need a bed to sleep.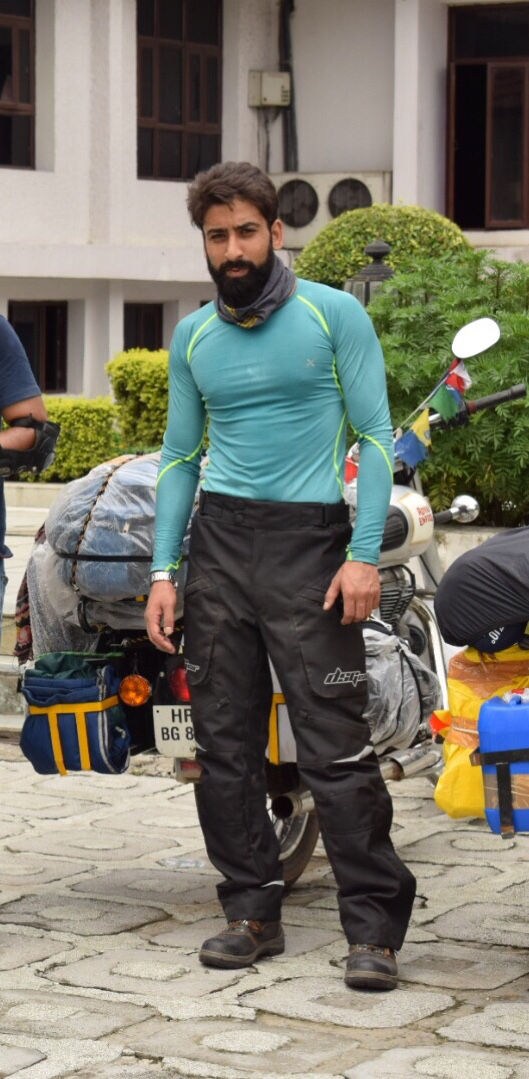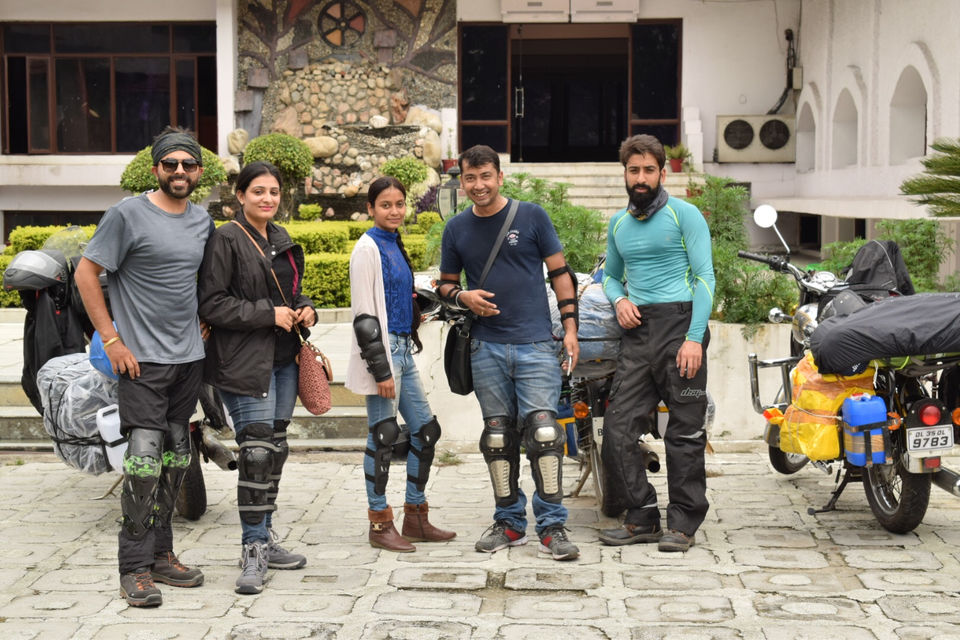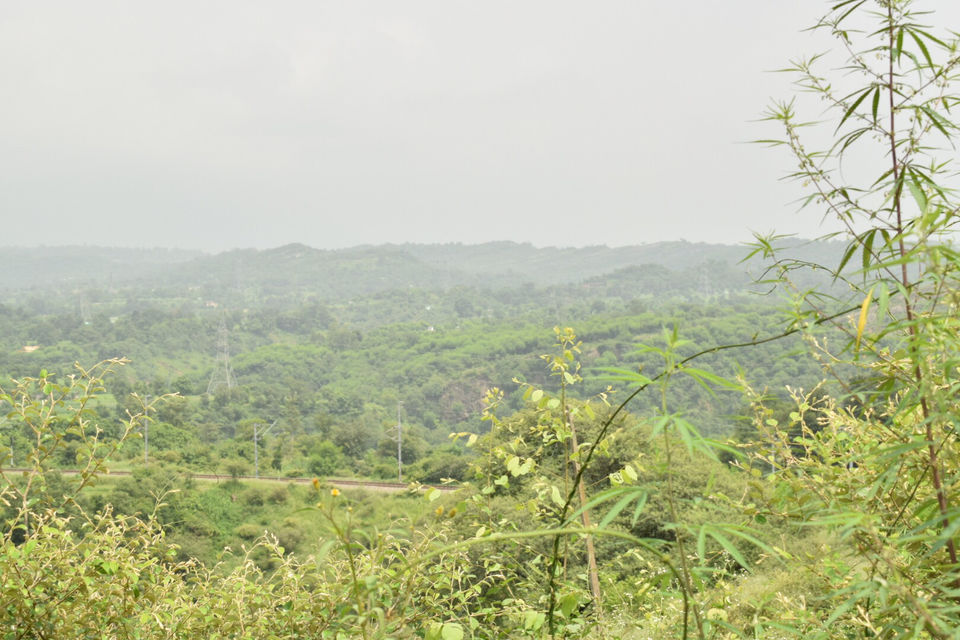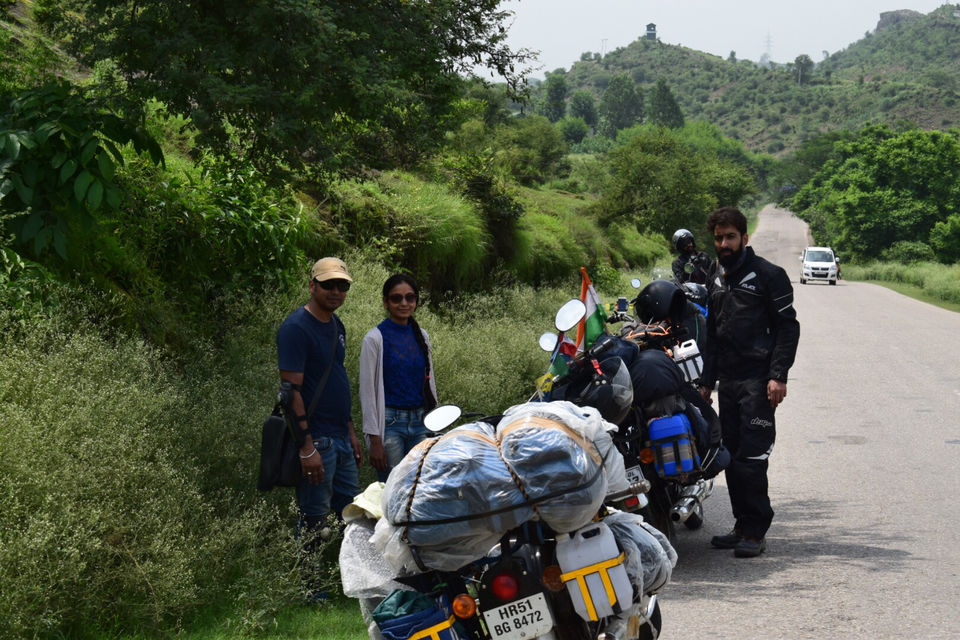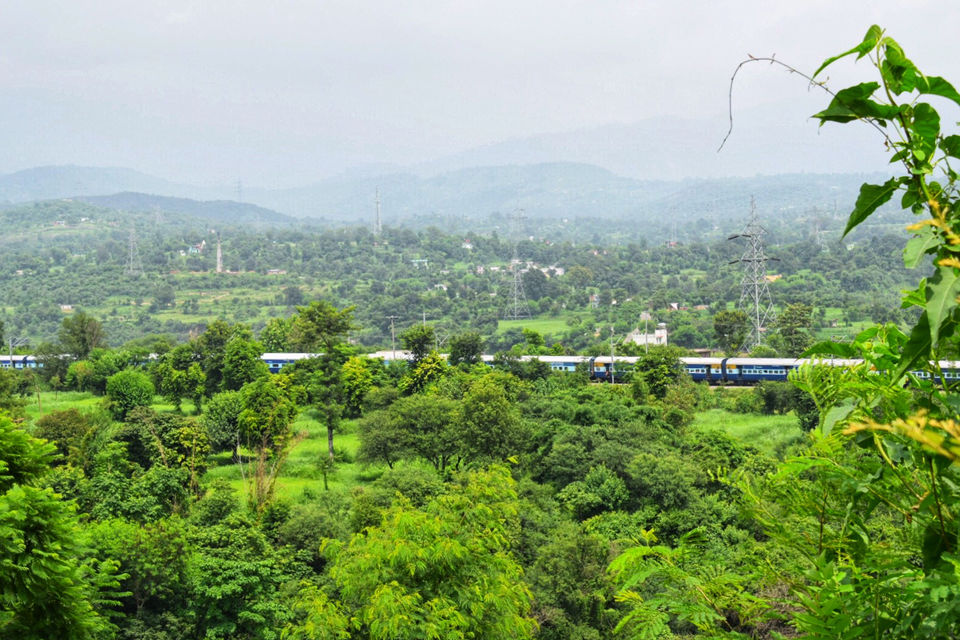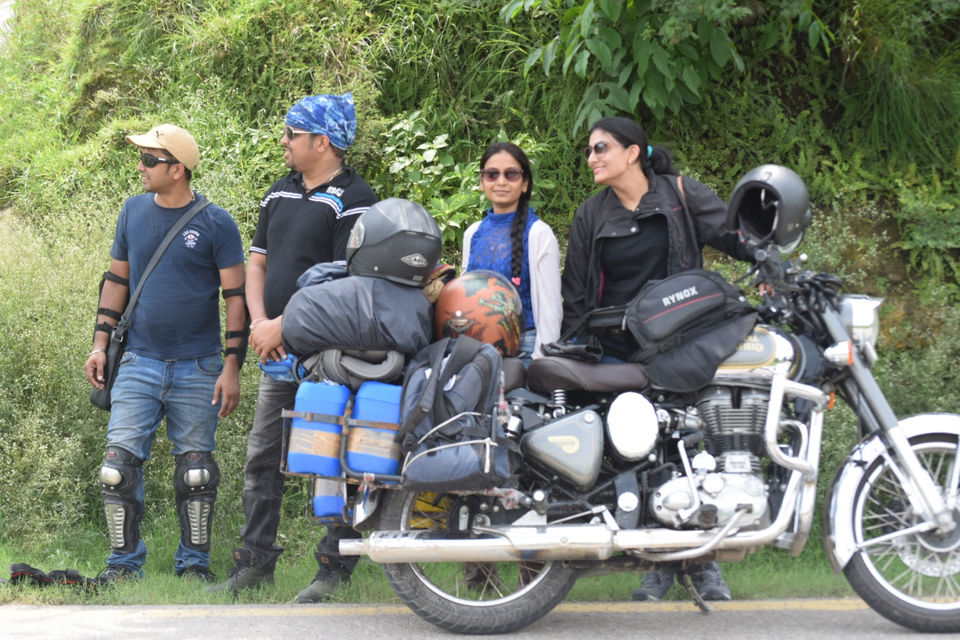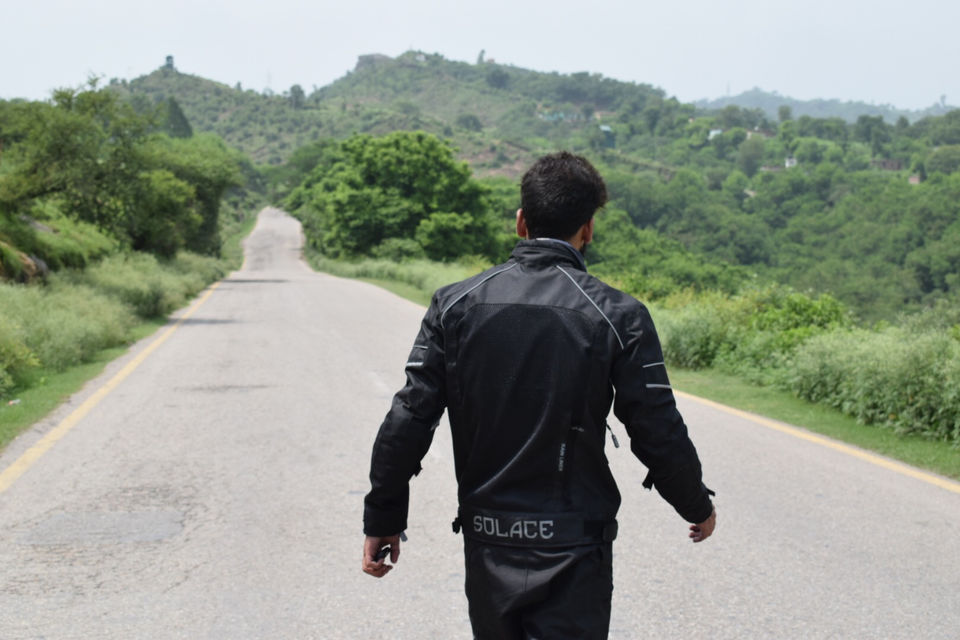 Again our plan was to start at 6 but raju bhai had some issues with his bike and when we went to rectify it he was asked to change the battery. Whole chain kit and engine oil when he has had already done service in royal enfield service station okhla before starting this tour. This is the reason enfield is loosing its credibility because of its service team. Any ways somehow the bike was rectified by 9 in the morning and with all our packing and stuff we left at around 9:30 in the morning. It was a fun ride. Beautiful mountains chenab clean sky . U can feel that chill in the air. Finally we reached srinagar 5 in the eveing. I had already arranged one hotel in tangbagh srinagar near khyber hospital. Actulie my brother arranged it.
After dropping them by the hotel i left as fast az i could so that i can see my mother.reached home in an hour. Had some amazing food cooked by mama special.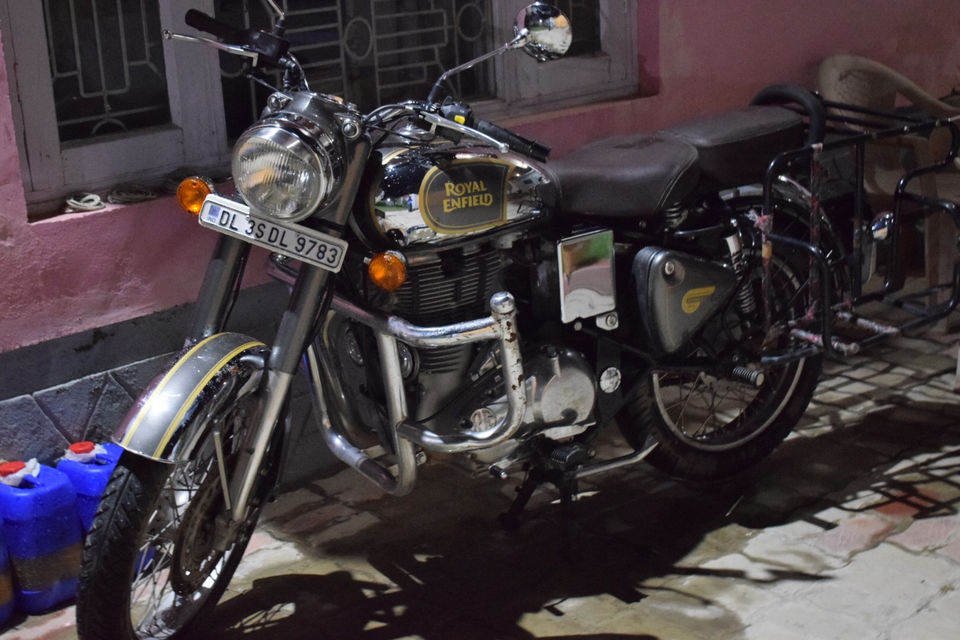 Got a message from amit in the morning that we have to leave early. According i left home at around 5 in the morning. And reached hotel in 15 minutes. Everything was packed within an hour and we left for kargil. Roads were amazing. Beautiful landscapes that u can drive along for hours and feel no pain. I realised that day why people are mad about this place. Now our todays attraction was khardunga. And we literally made it tough. There are two routes from sonmarg towards kargil one is down side that is good for light vehicles and other is over the top that is mainly for trucks and other larger vehicles. Luckily or unluckily me and raju bhai were buddy driving and we took the wrong route that is upper one. It was not even a road. It wax like stones and boulders all around. I had my heart in my mouth but it wad equally fun. First attraction was kargil war memorial. Spend few hours there.Finally reached kargil in the evening. Kargil is a small town but equally beautiful. Roamed around there for few hours in the evening.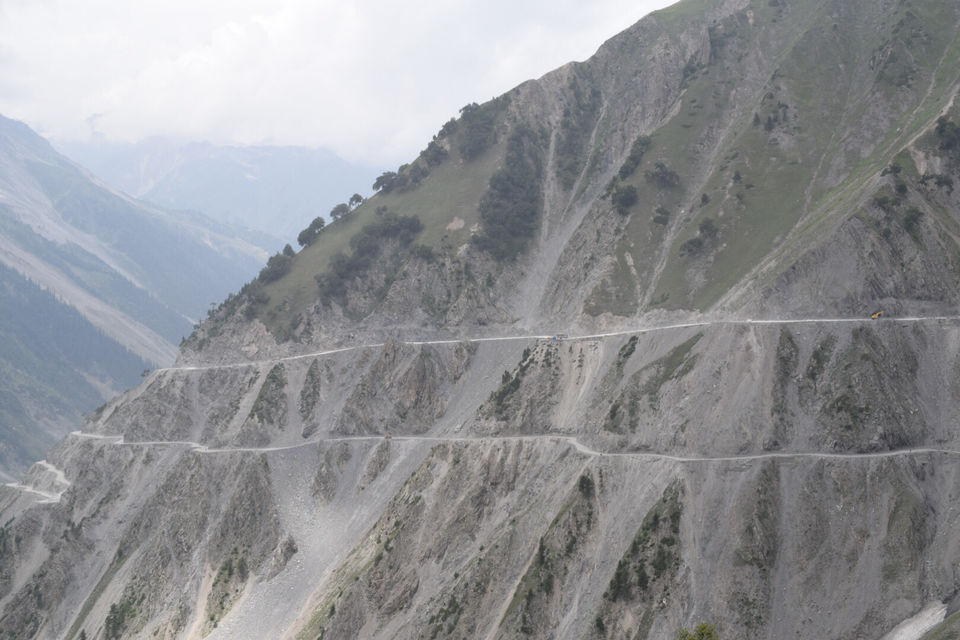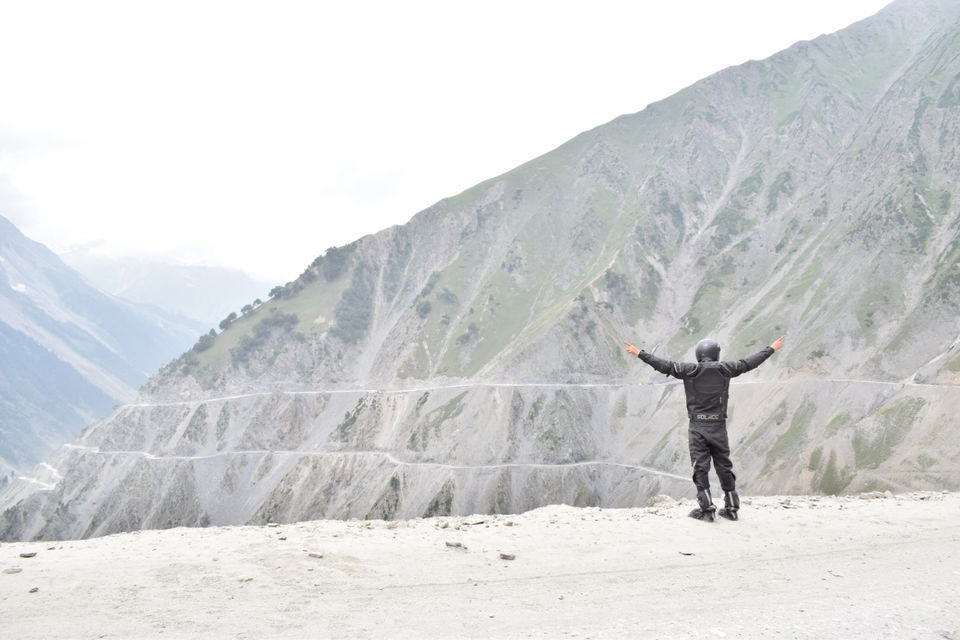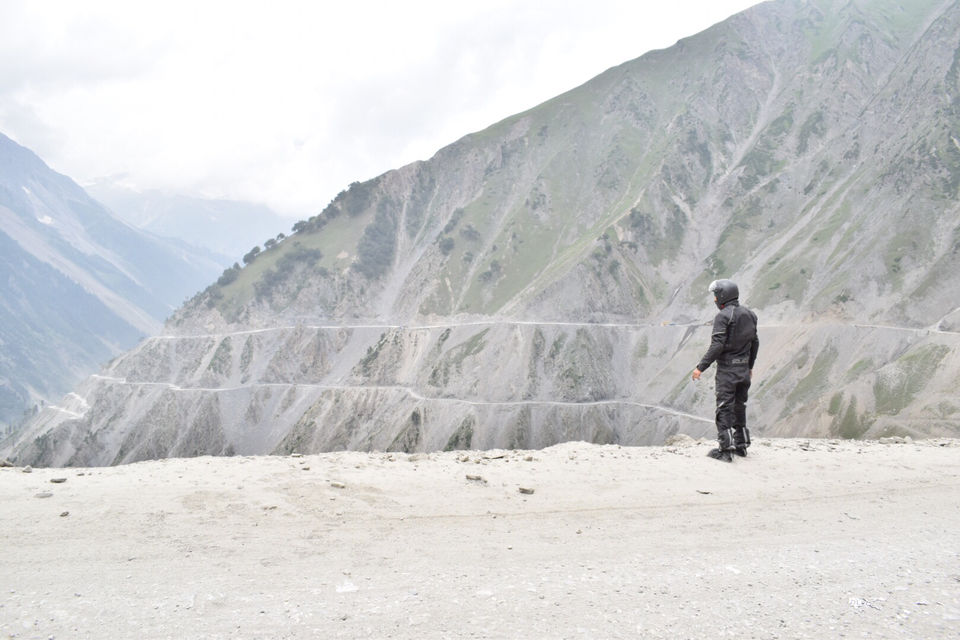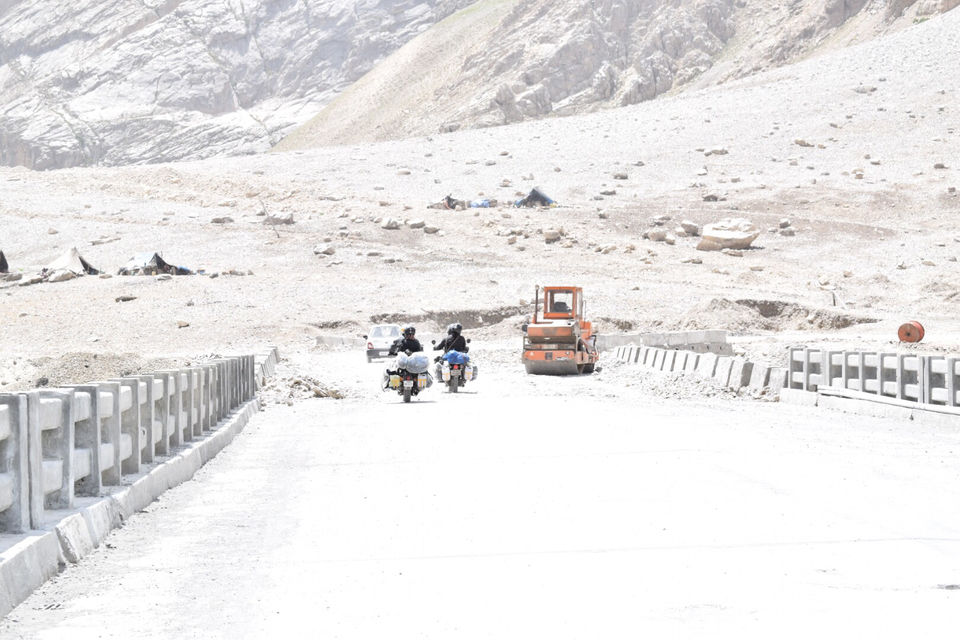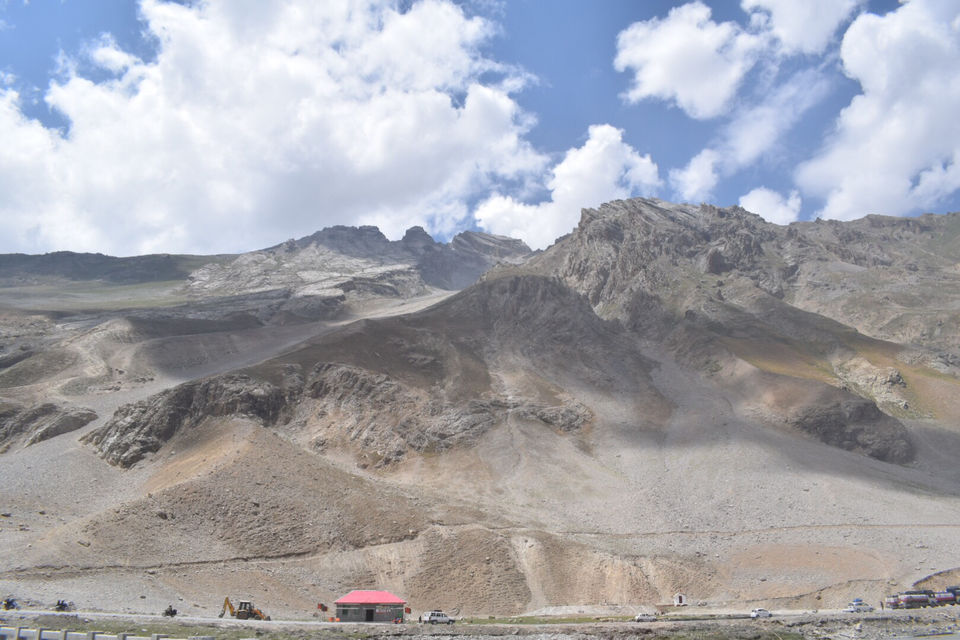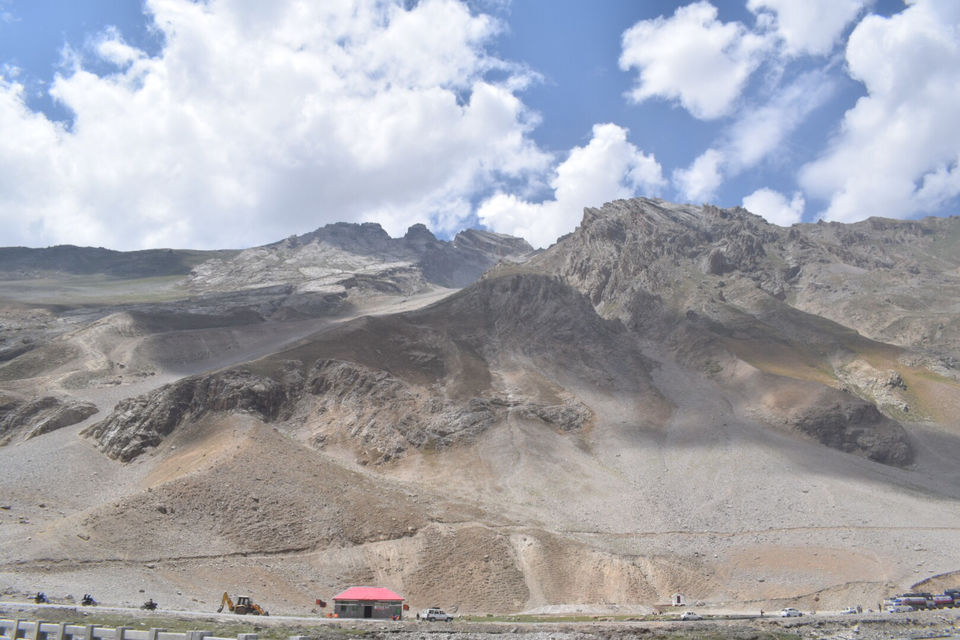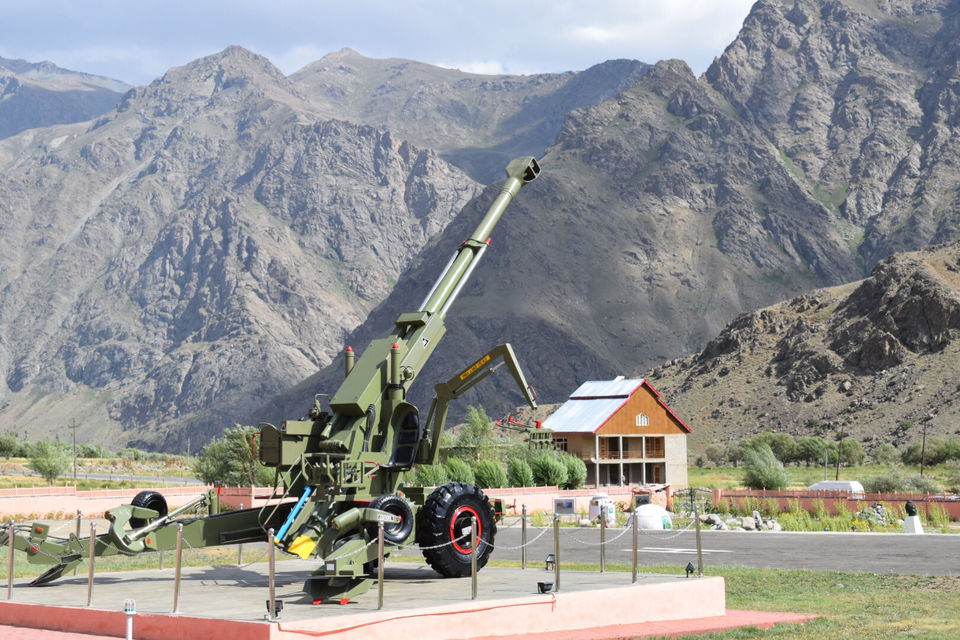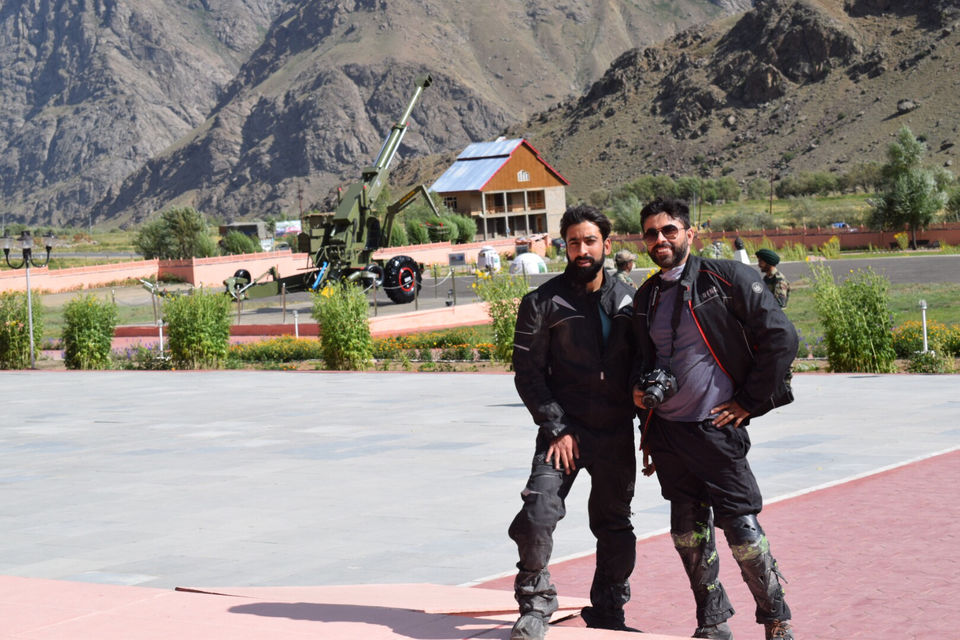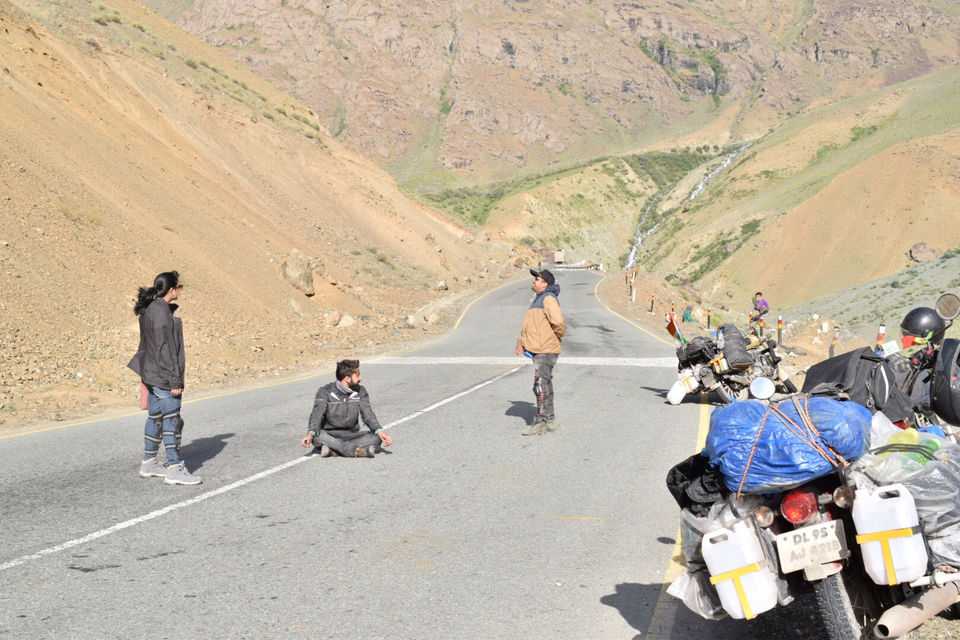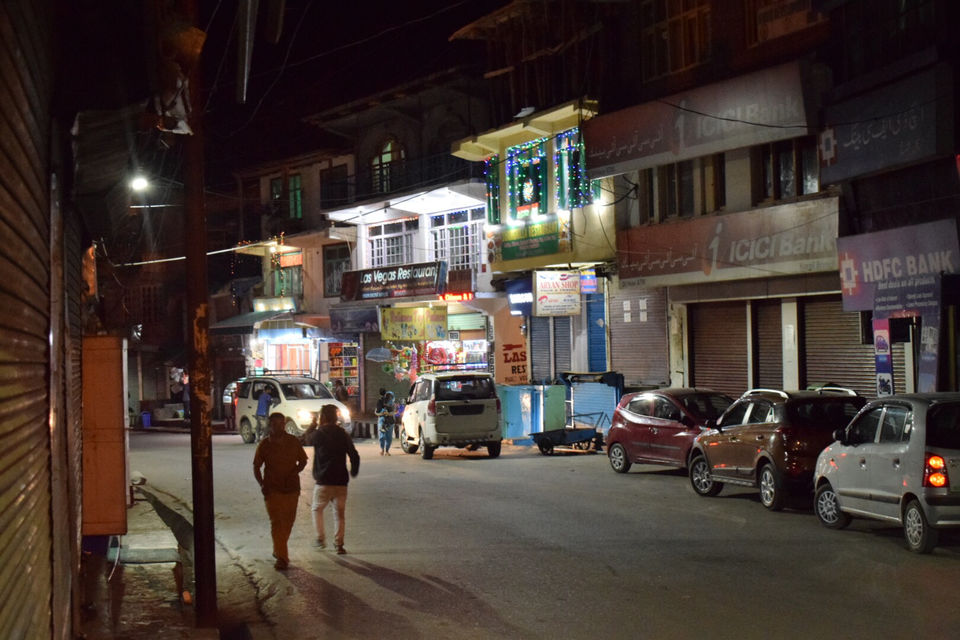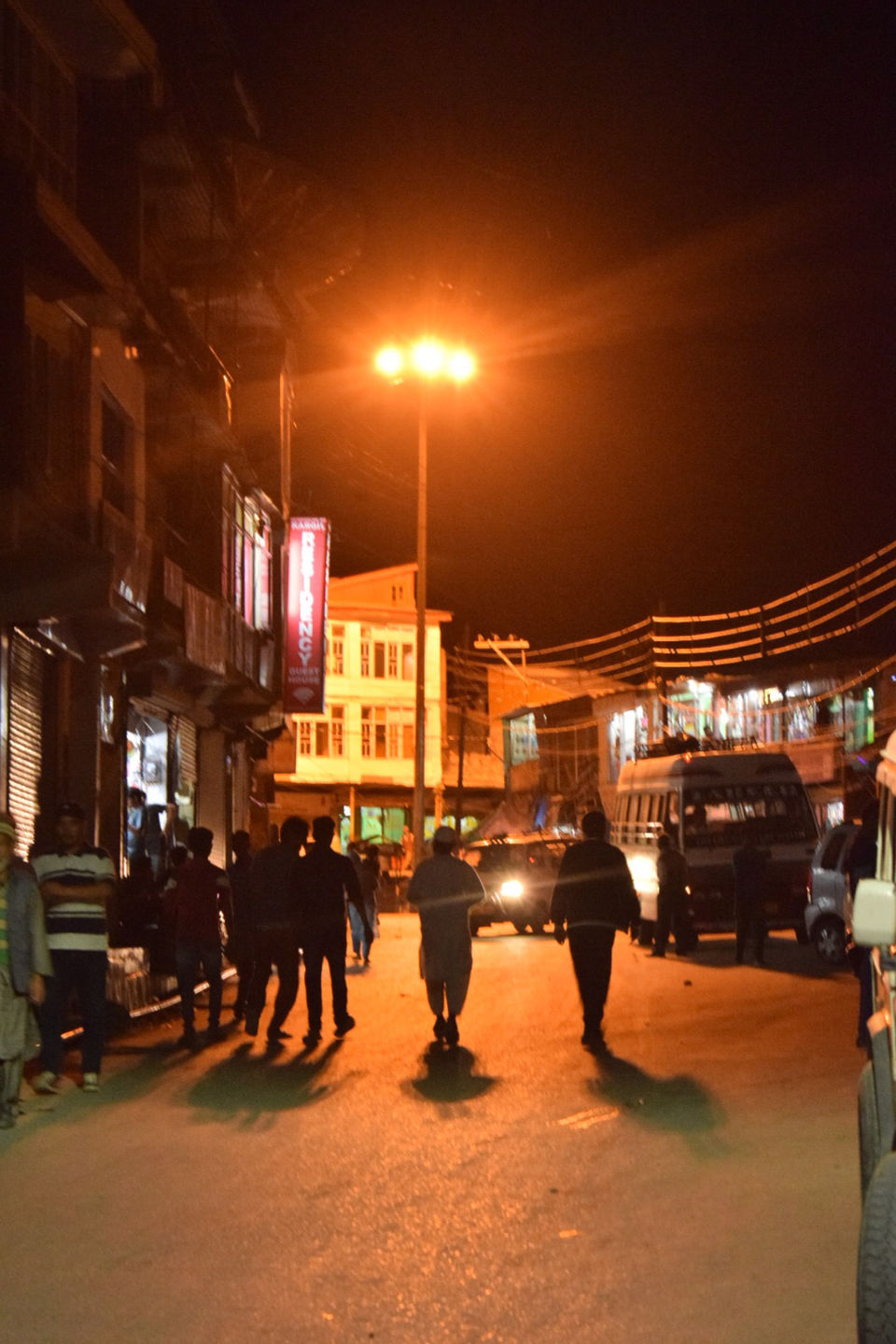 Our next stop is leh. Heart of ladakh and place where we will start our exploration. All of us were excited about this phase coz landscapes where going to change there nature soon. Now we had to ride in cold desert where you are on your own.well ladakh is not easy they say. We realised it soon. Just after driving for two hours amit's bike was having some issues. When we stopped to take a look. What worst could have happened. His tank was leaking. After all the hard work with mseal. It took us 5 hours to rectify that one. Some how we reached khalsi. Noe here i would mention the name . Uncles kitchen . There is this small opem resto in khalsi. Cook is some old uncle and his food tastes heavenly. Seating arrangement is in open so it was beautiful. We relaxed there for some time and meanwhile amit realised his bike was not taking ignition. What next could hav been done. We loaded his bike in a tempo( charged 1800 ) upto leh. Finally left from khalsi and within two hours we were in leh.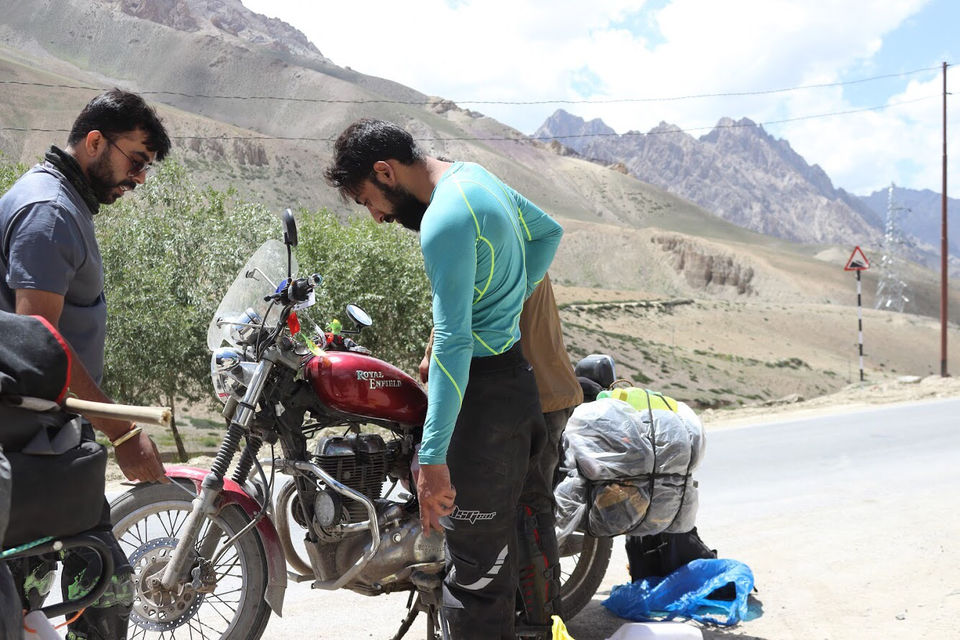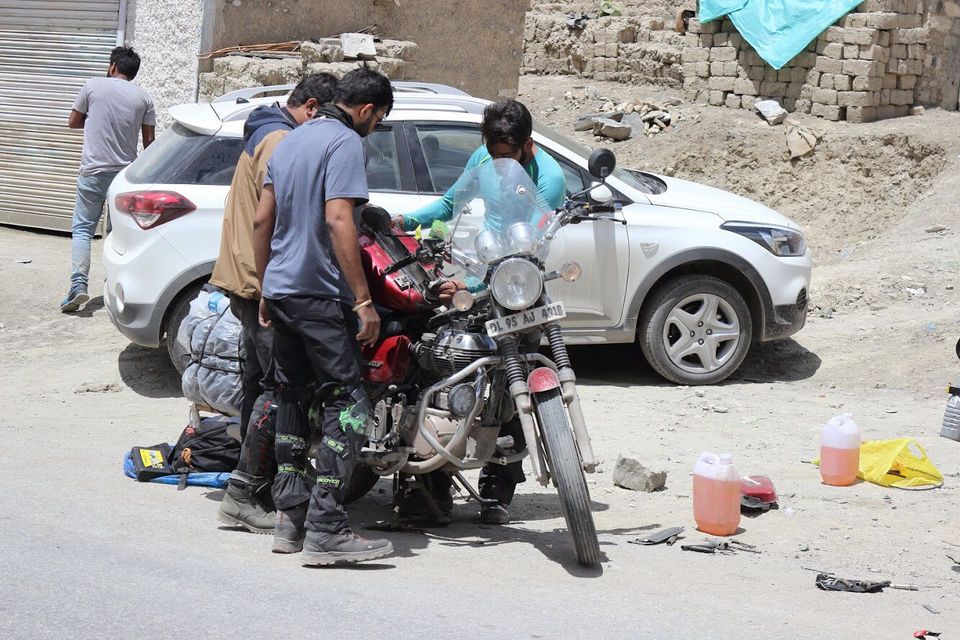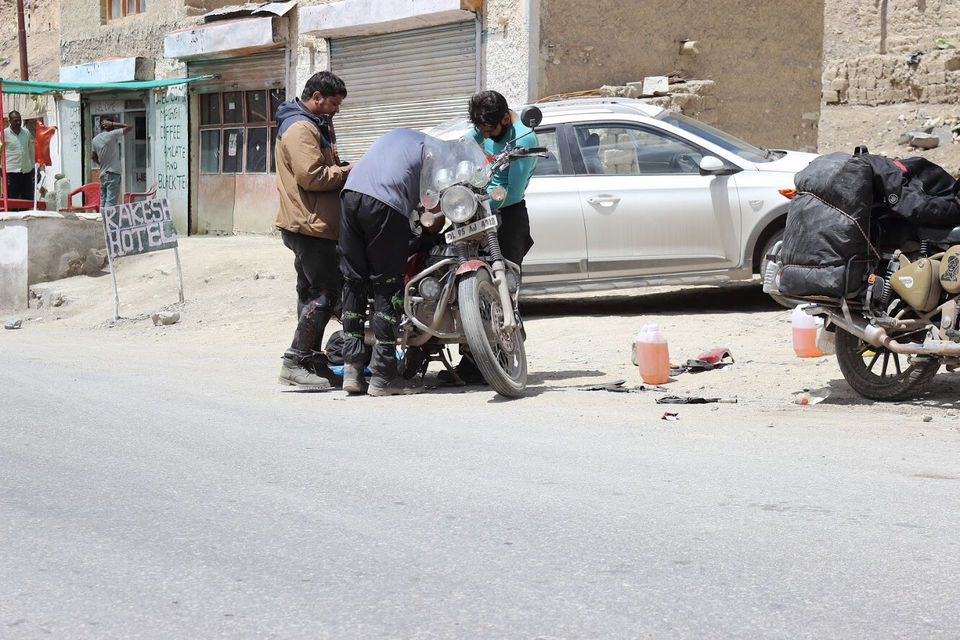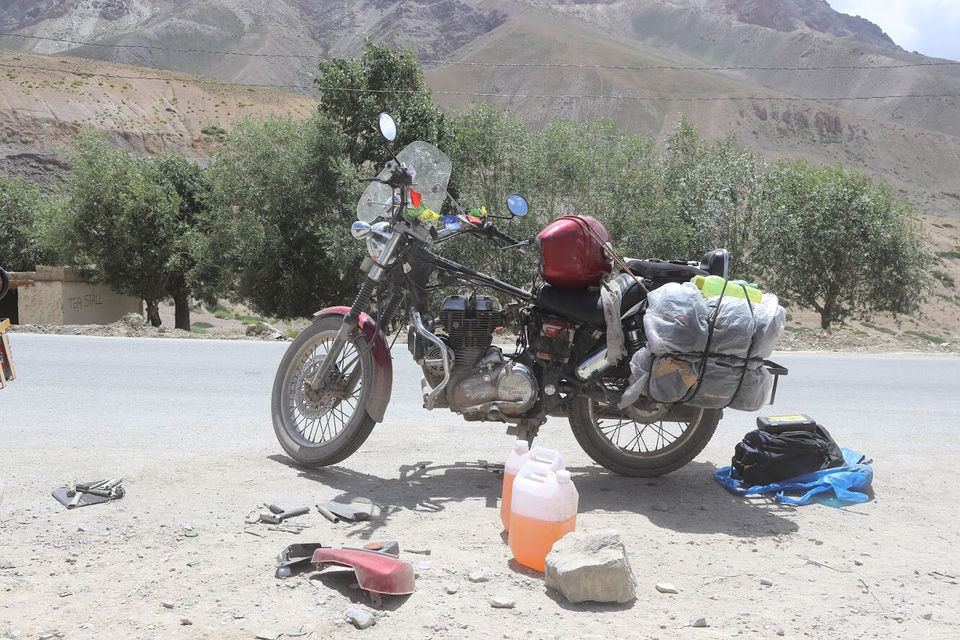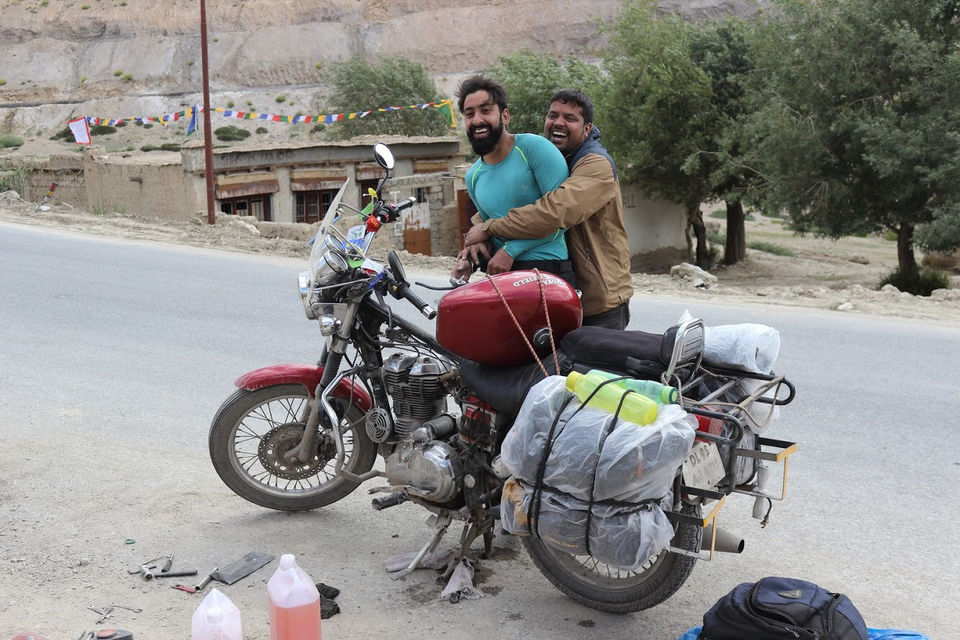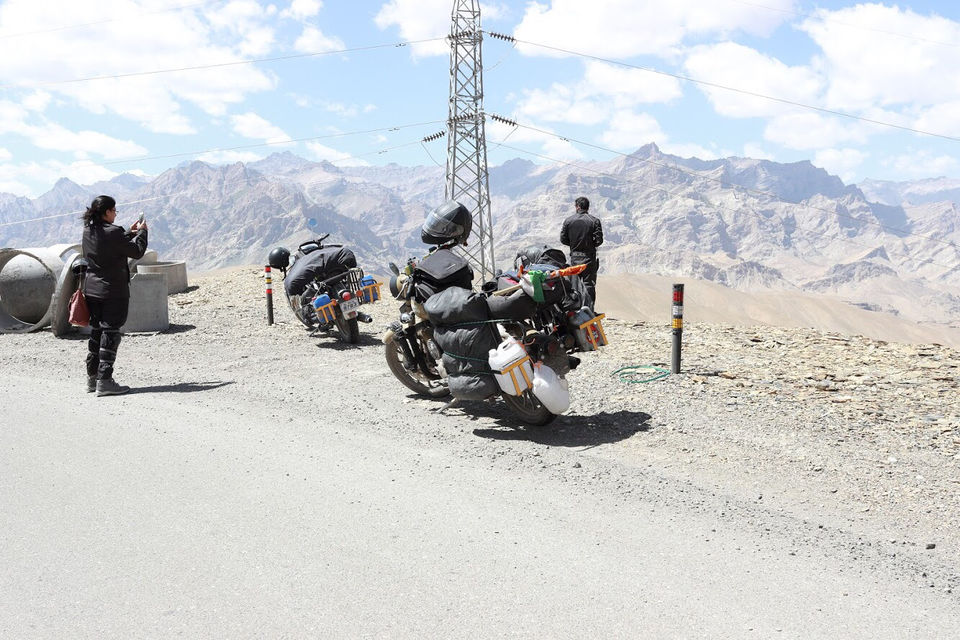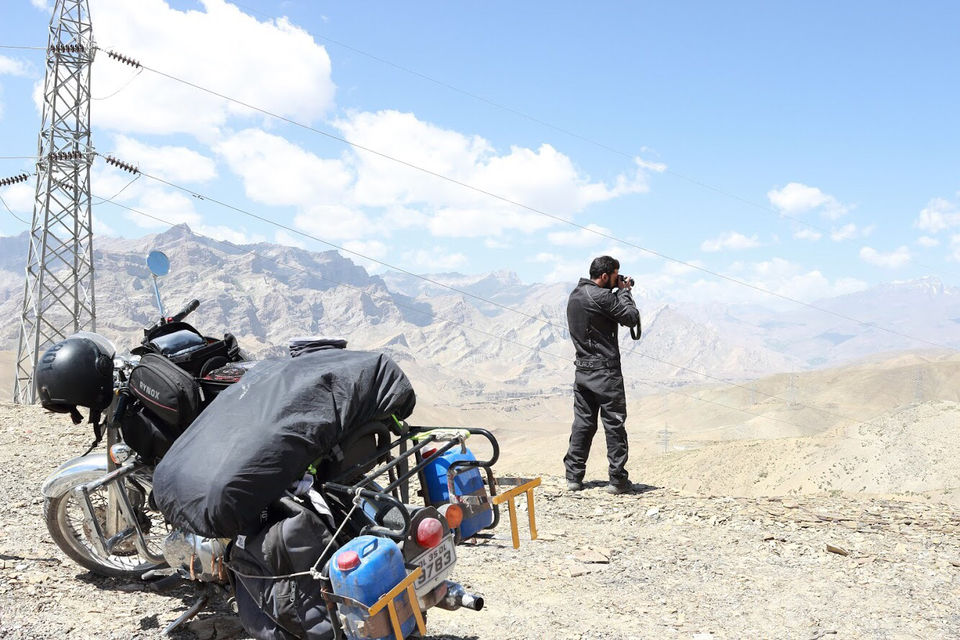 Now this day was supposed to be rest day. But when you are in a place like this , your legs wont stay at rest. Roamed around in leh market. Beautiful open restros, amazing street market. Being in leh had always been on my bucket list. Beautiful day.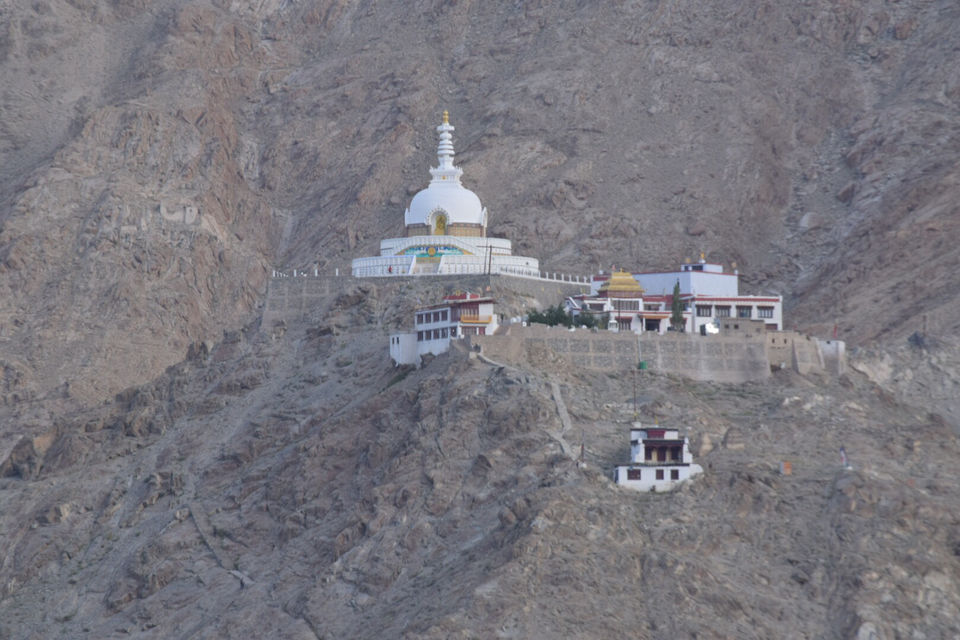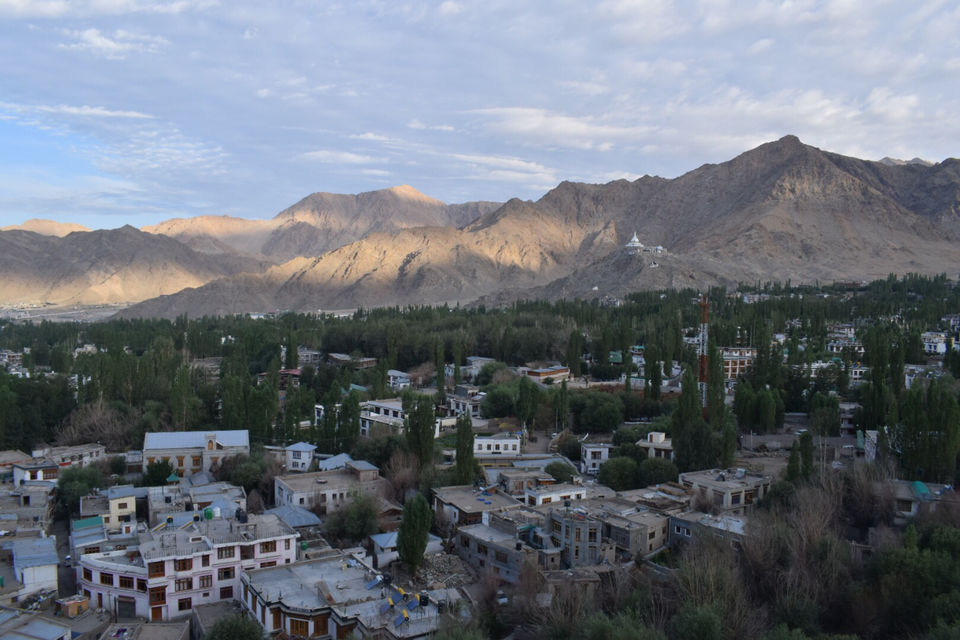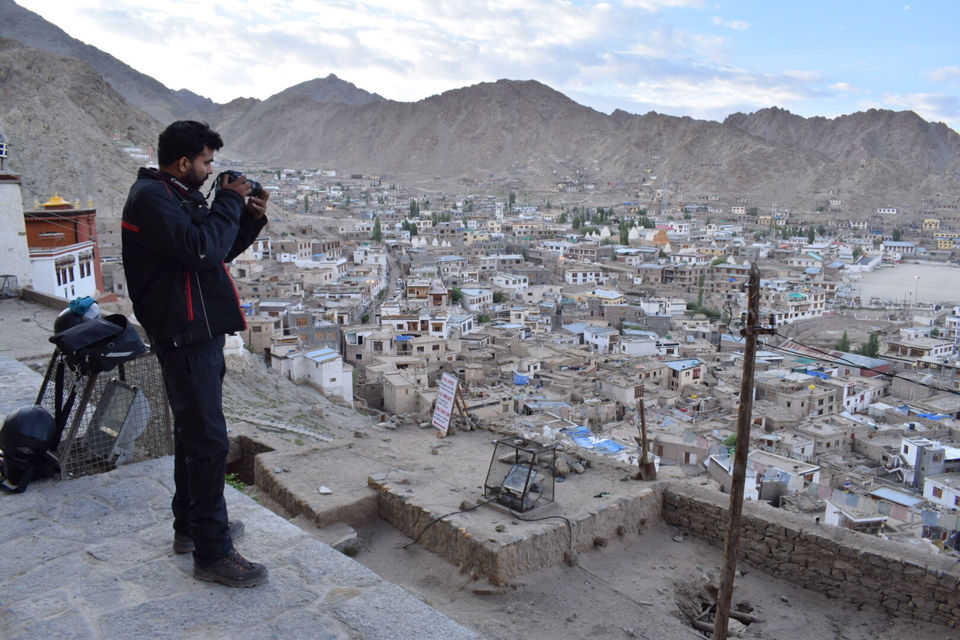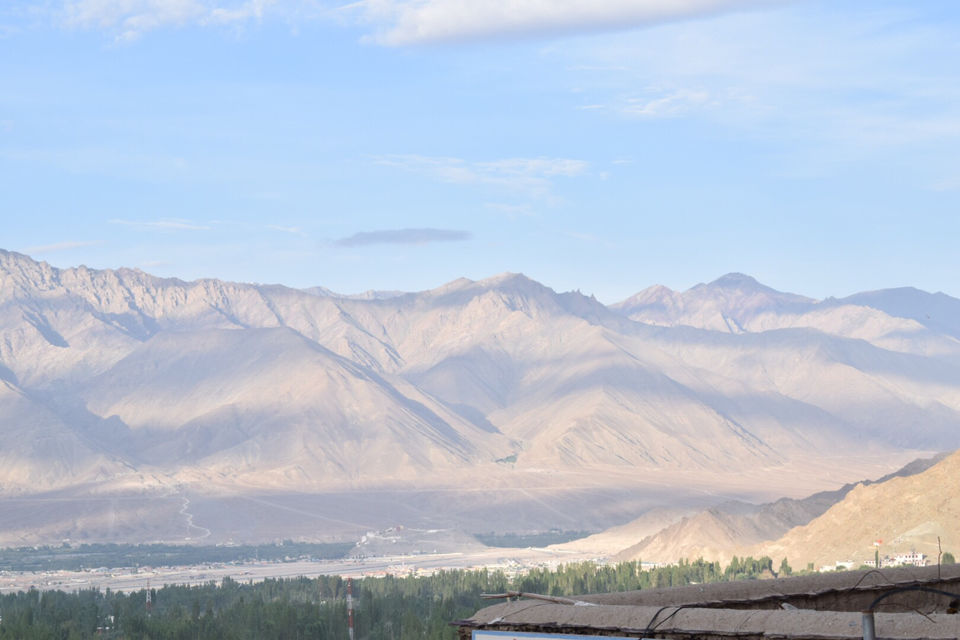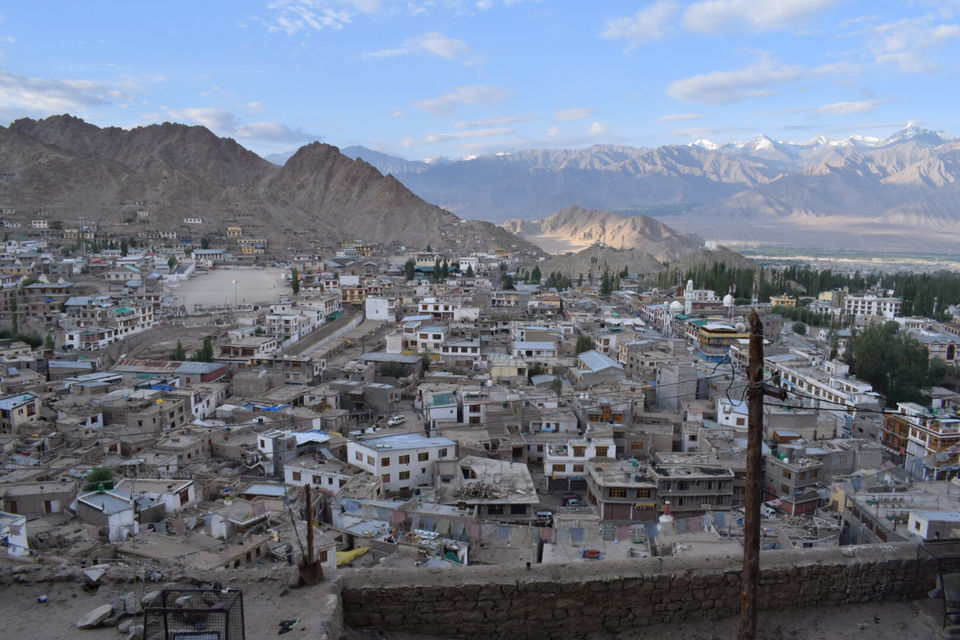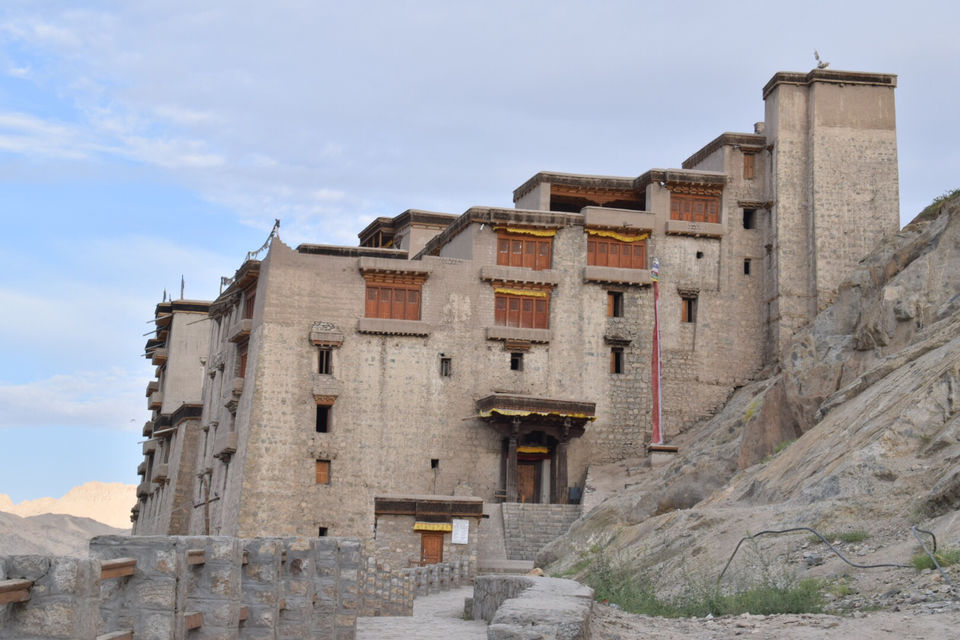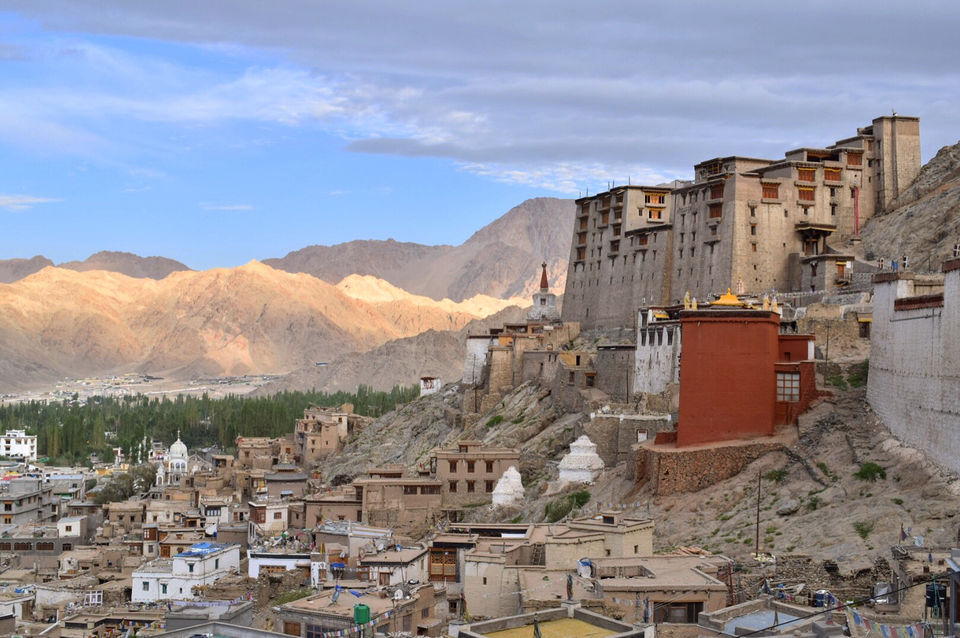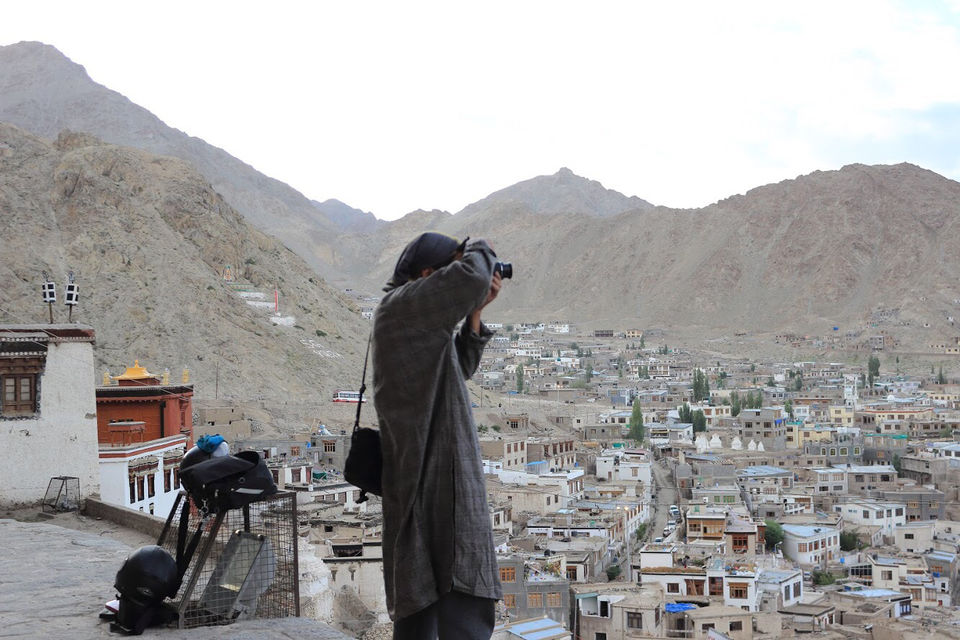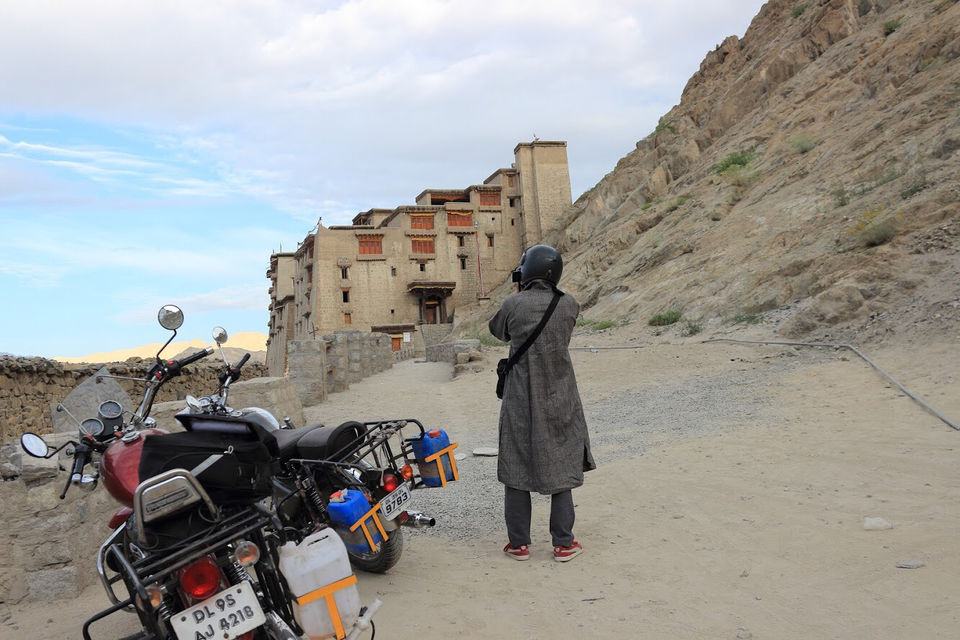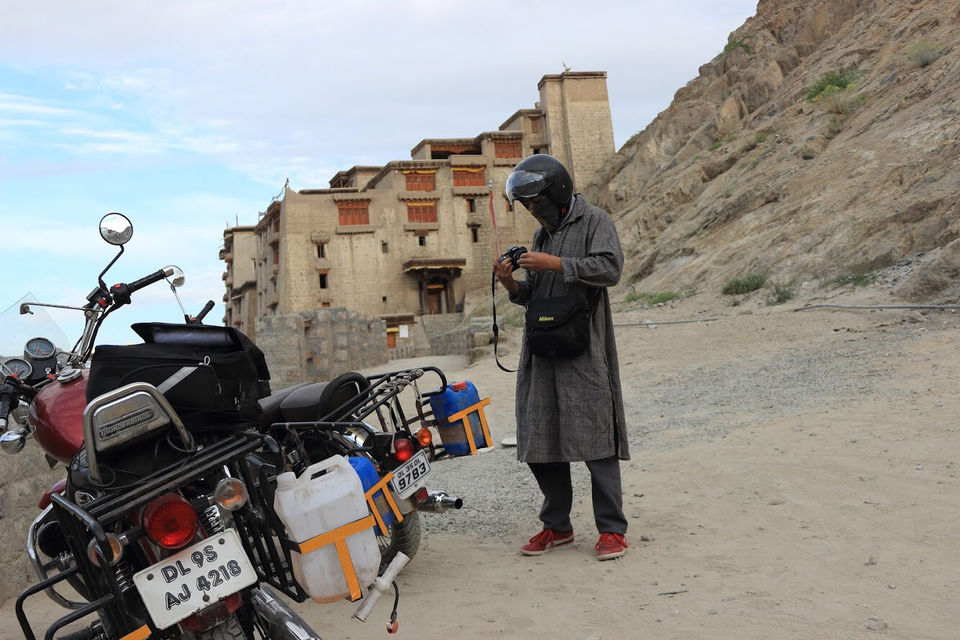 Our plan for today is khardungla nd then stay for the night in Numbra valley. Left early in the morning. People were crusing towards khardungla. As everyone was exited just to drive on the highest motorable road of the world . It really feels amazing. Rough, actulie no road that is how you can describe it. My rear tyre was loosing its grip all the time and i was enjoying it ????. We reached the top at noon time and it was packed with people. Every one was trying to click a picture like this. We waited for an hour just for our turn. One thing i want to share while heading towards khardungla we came across a group of women around 6 or 7, riding there scooters. At first i thought might be a group of colg girls but when we reached khardungla and they removed there gear believe me they were in there mid 40's. All of them from Mumbai. That is how life should be. You are never too old for any adventure in your life. Aneways finally we left from khardungla towards numbra valley. Numbra is amazing. I have never a place like that before in my life. By the evening we reached and stayed there in apple cottage, amazing place. Should stay there for sure.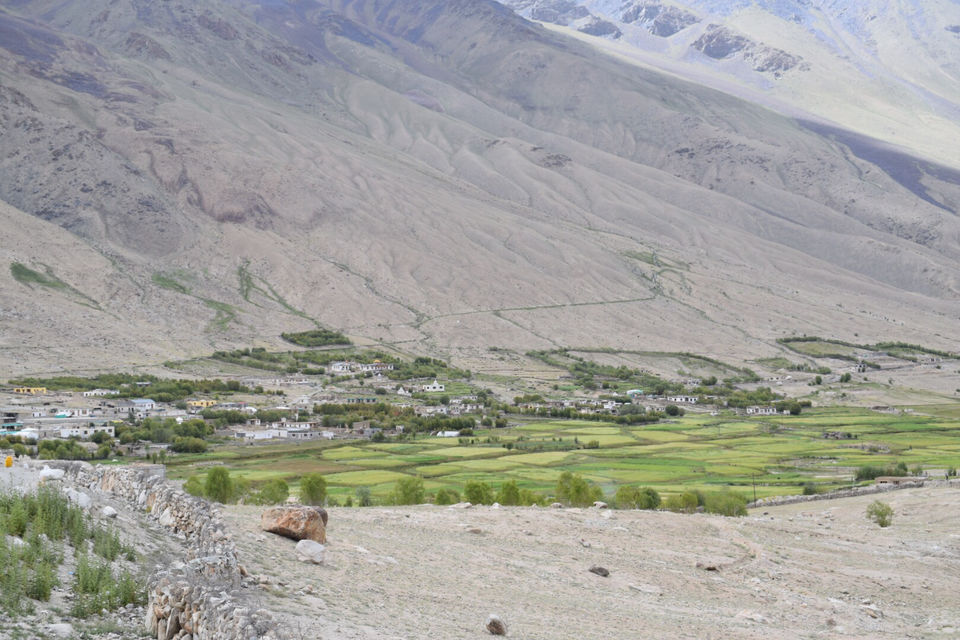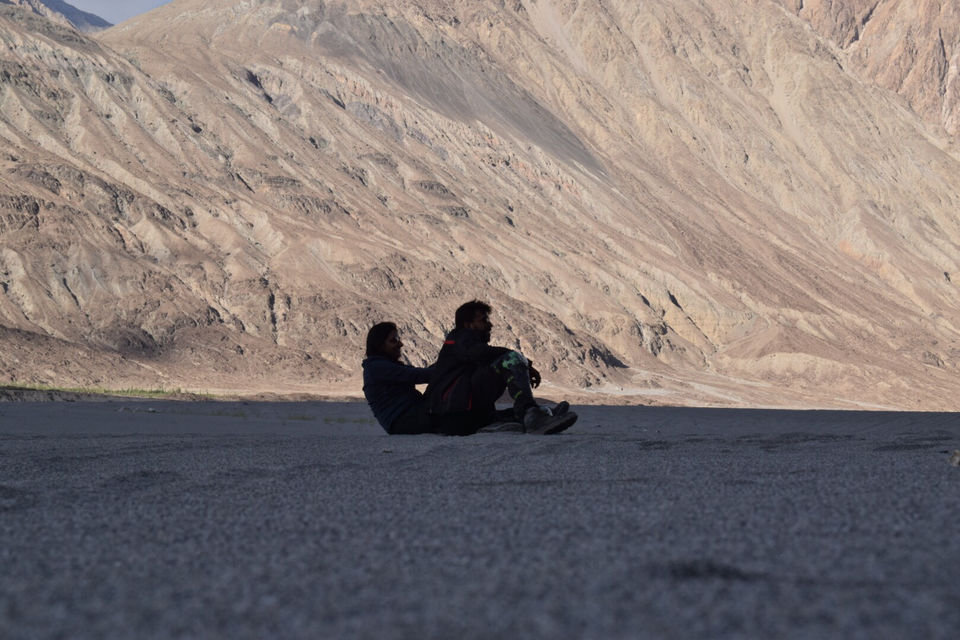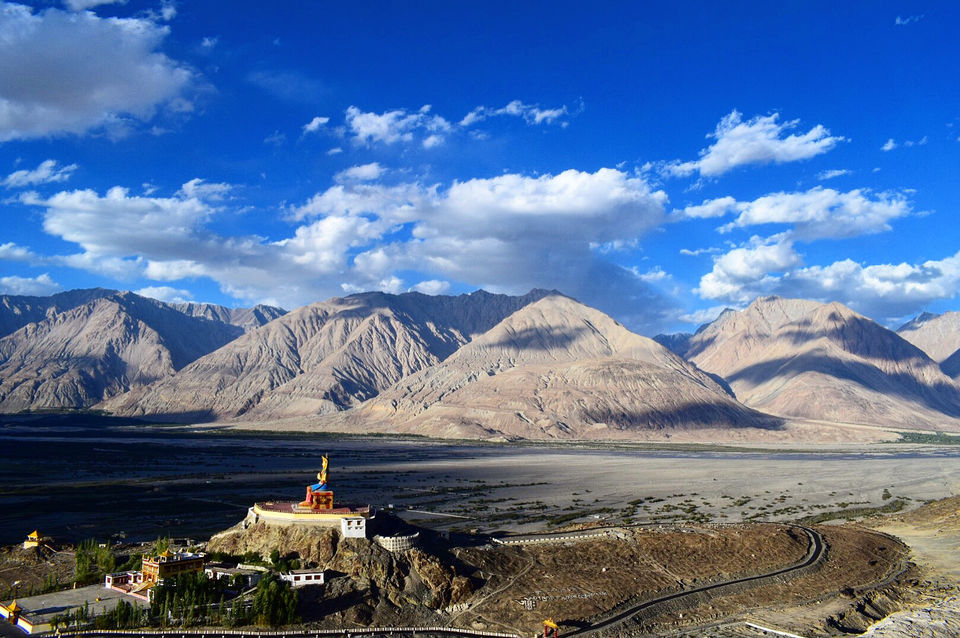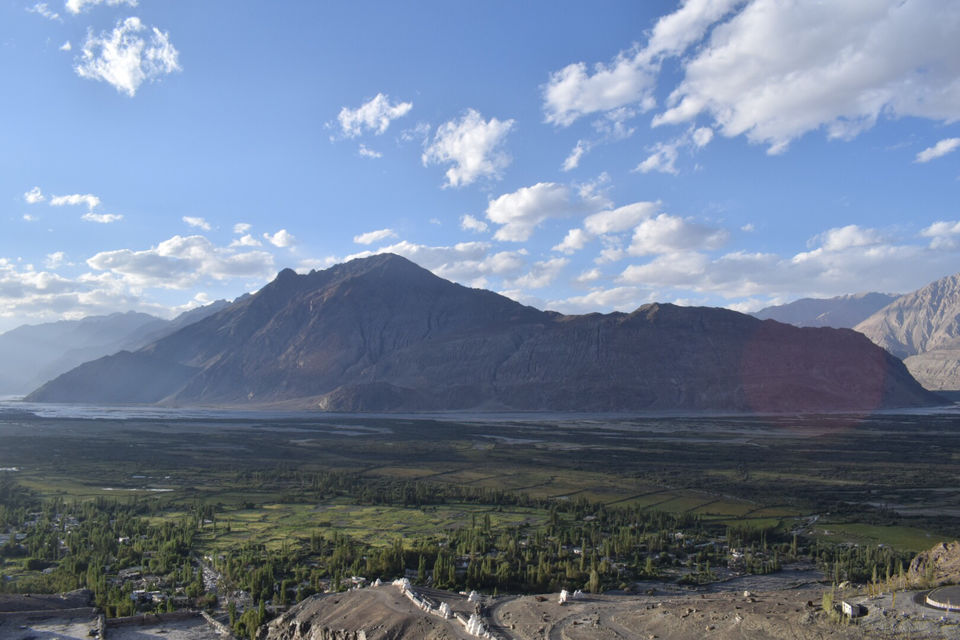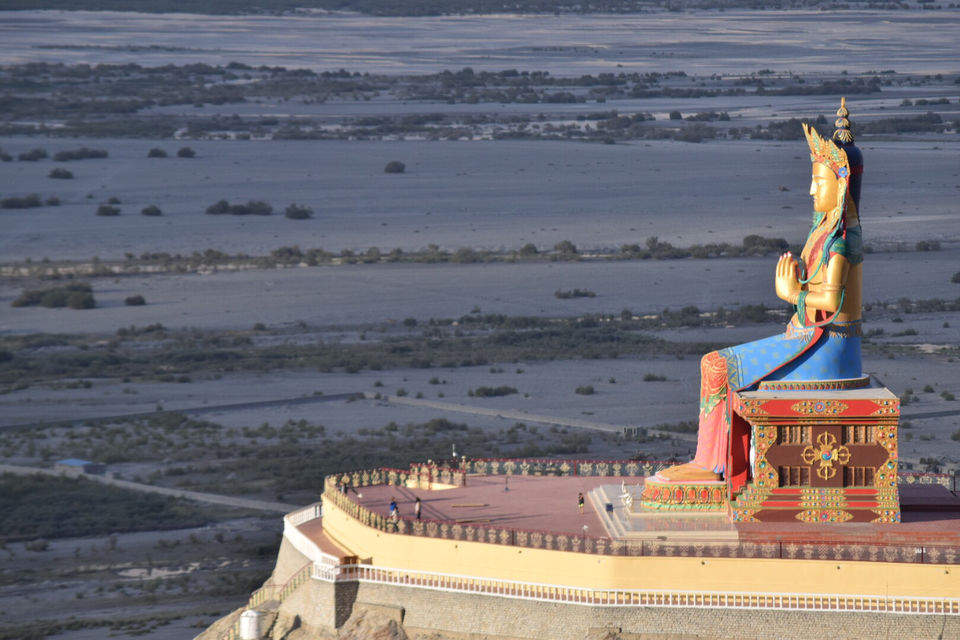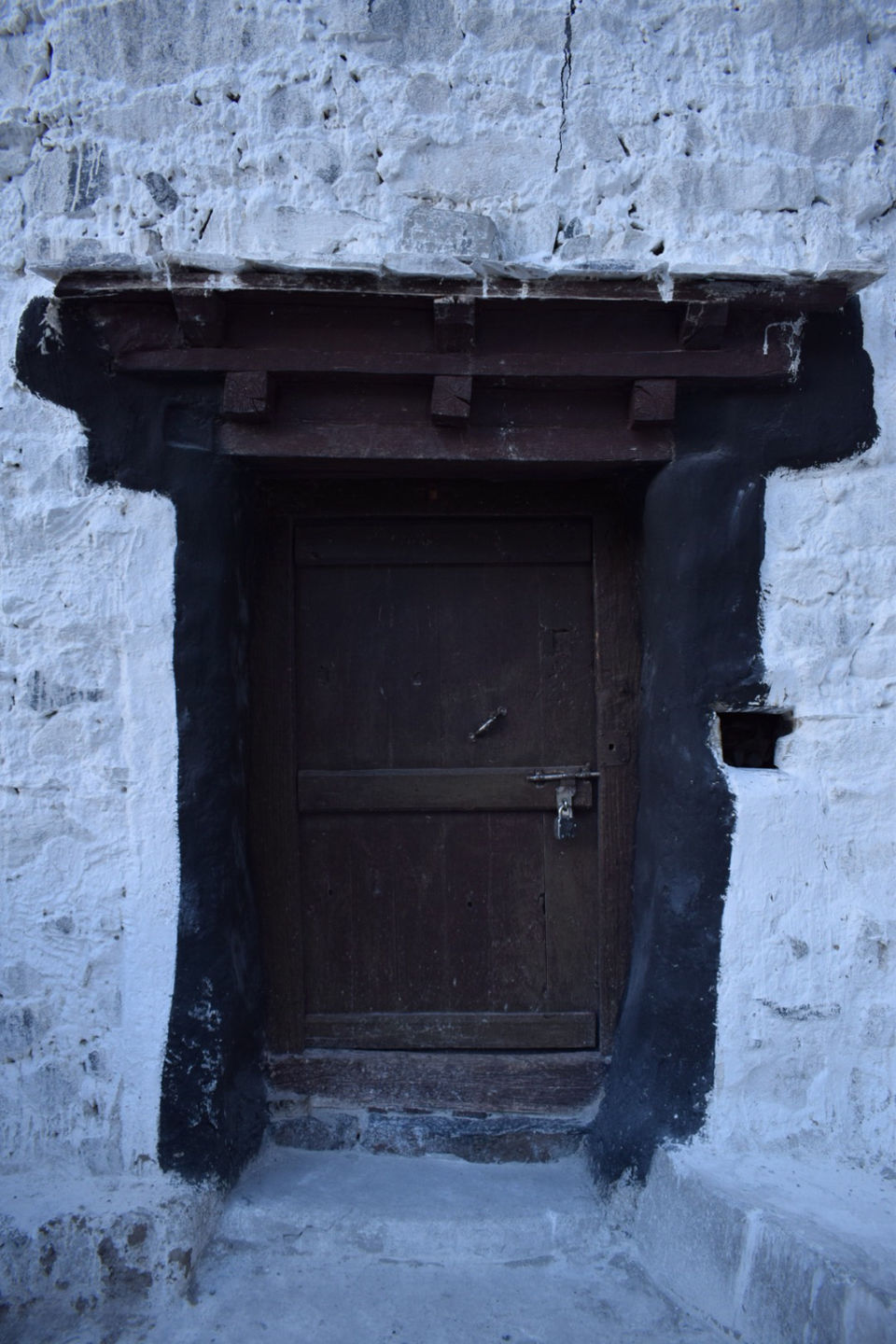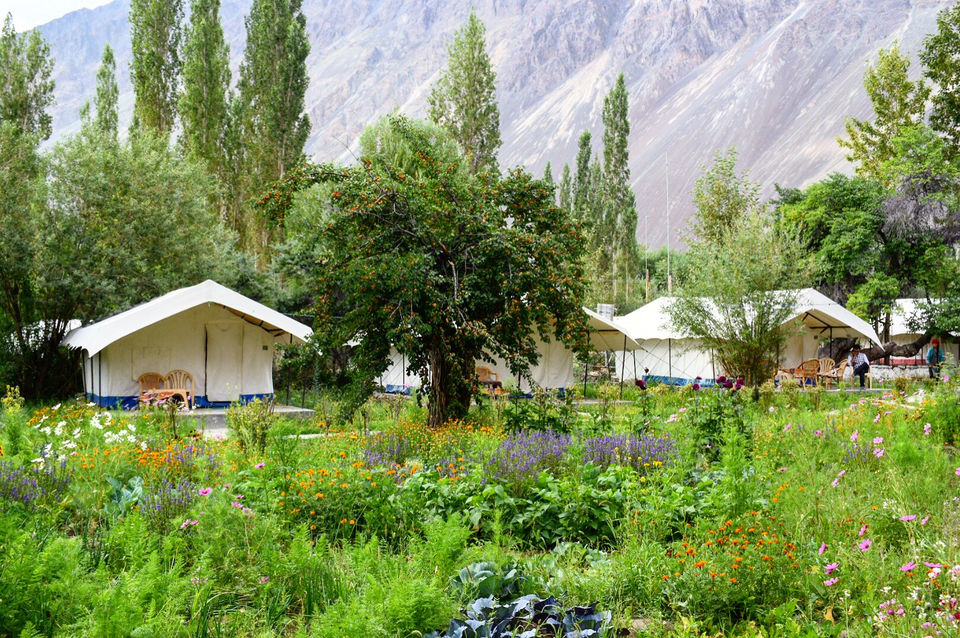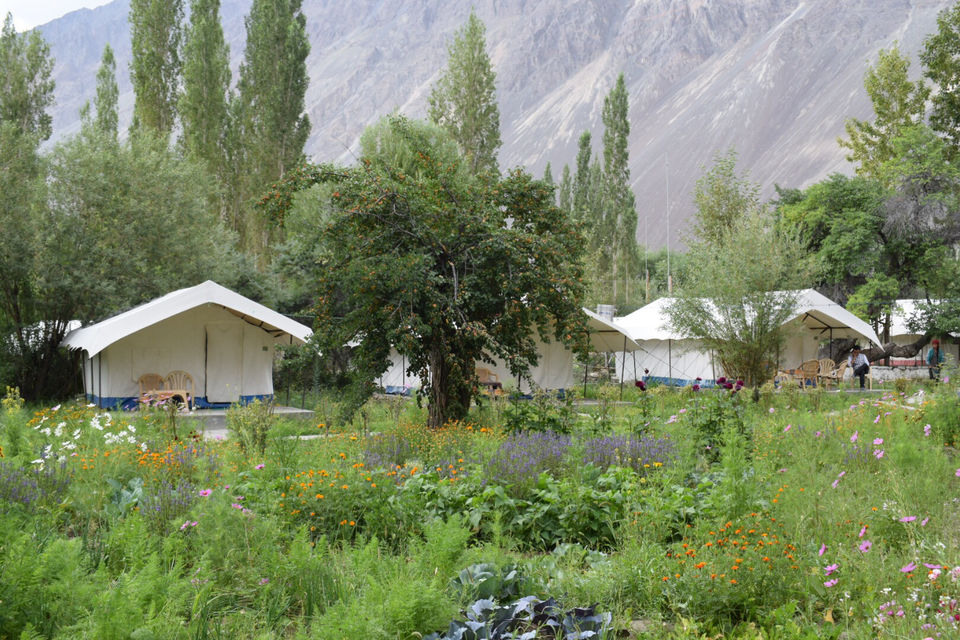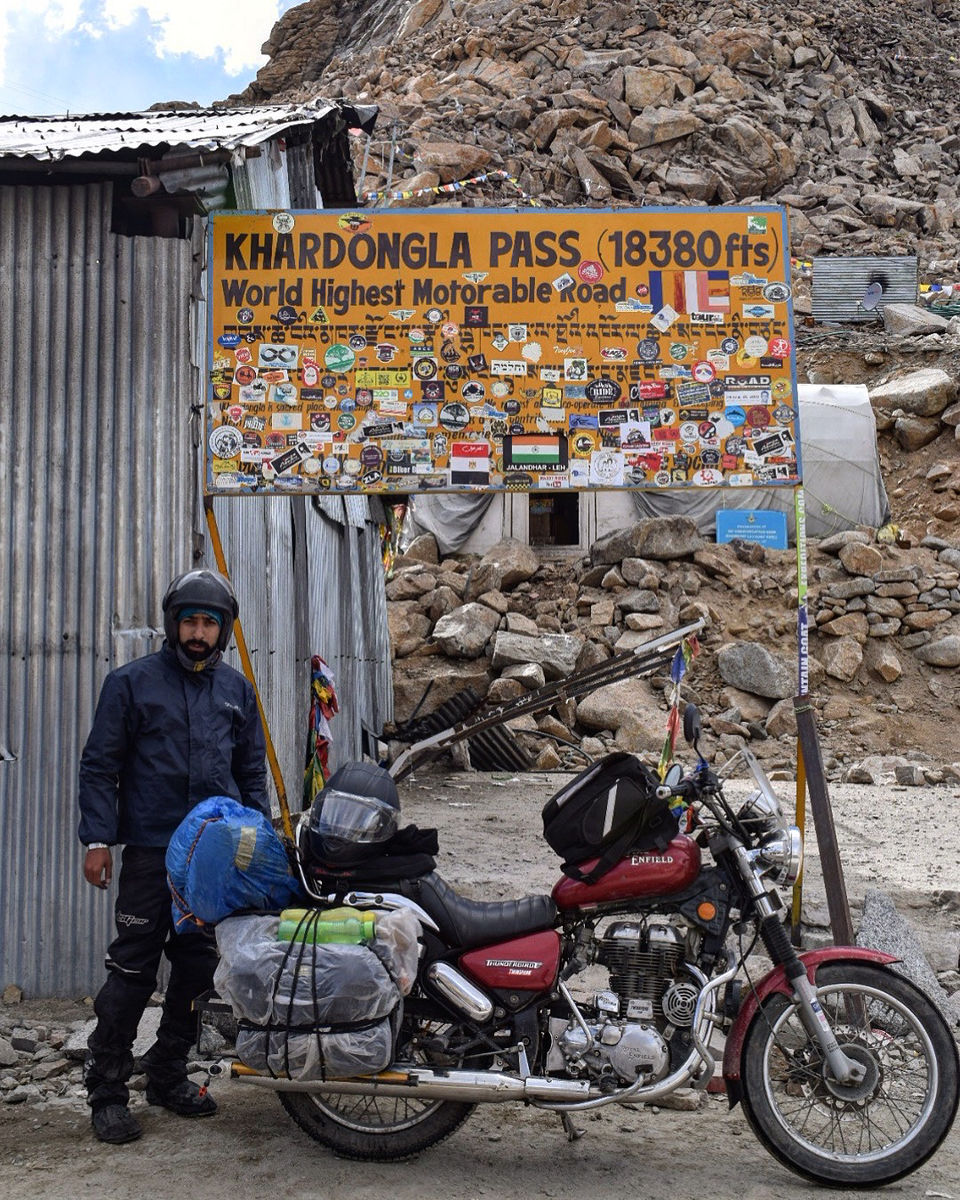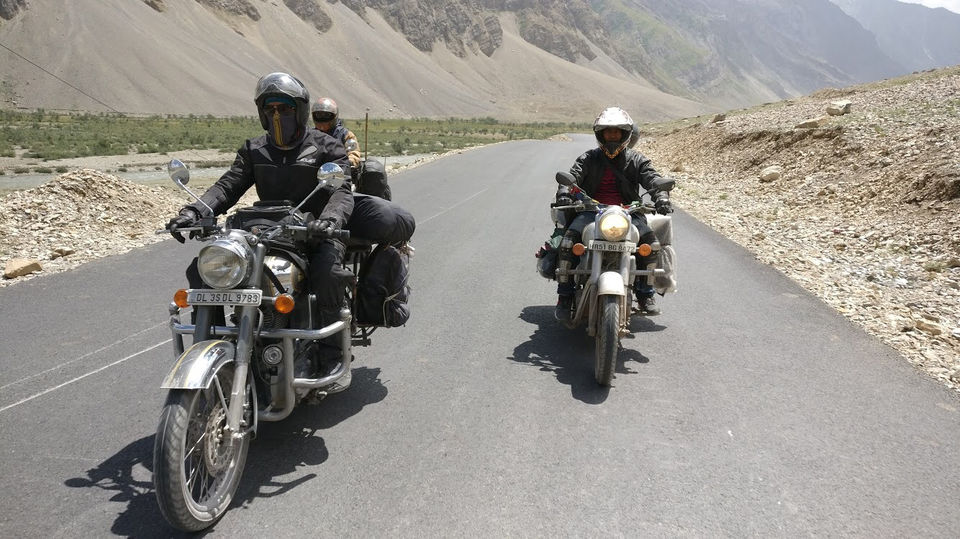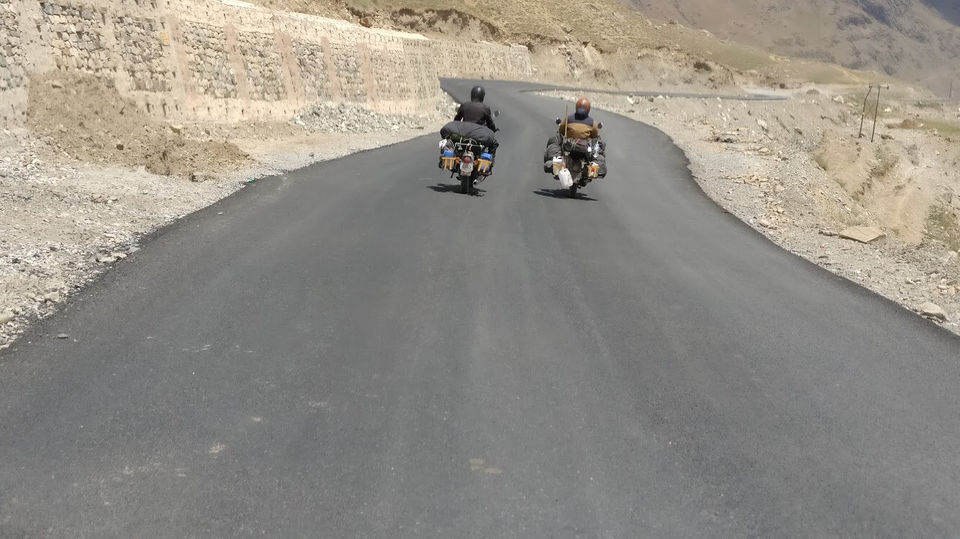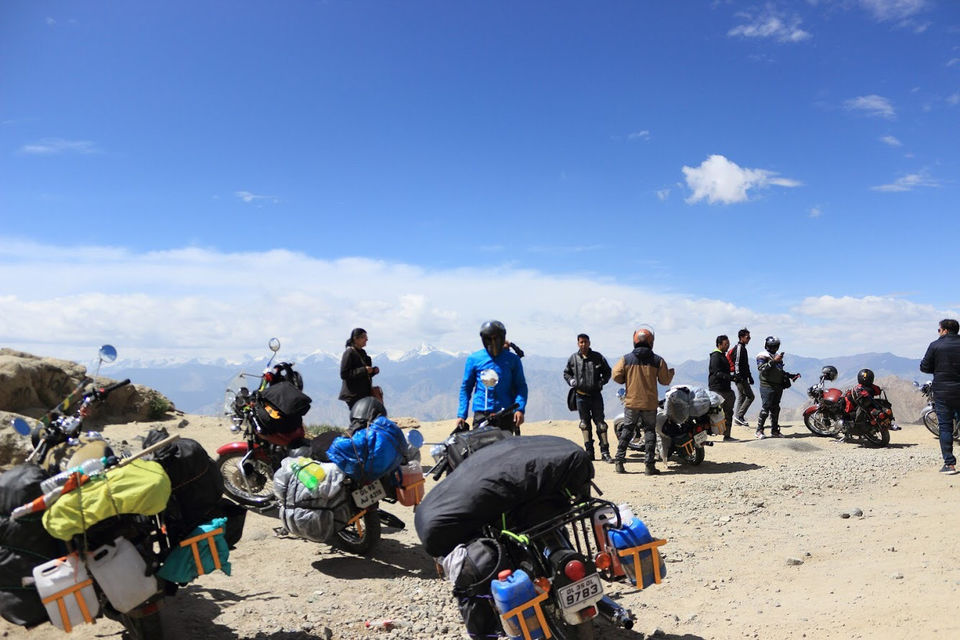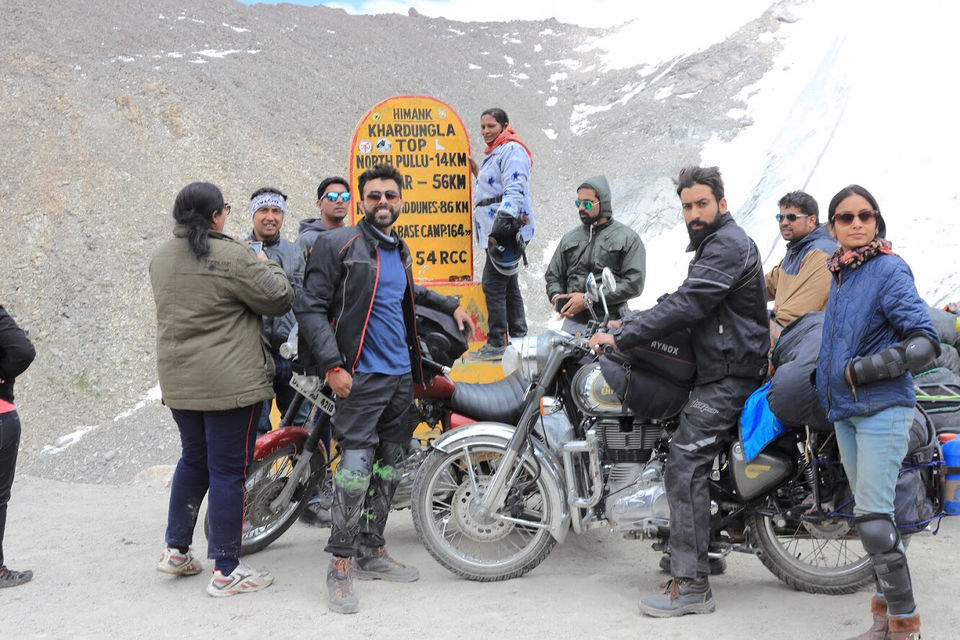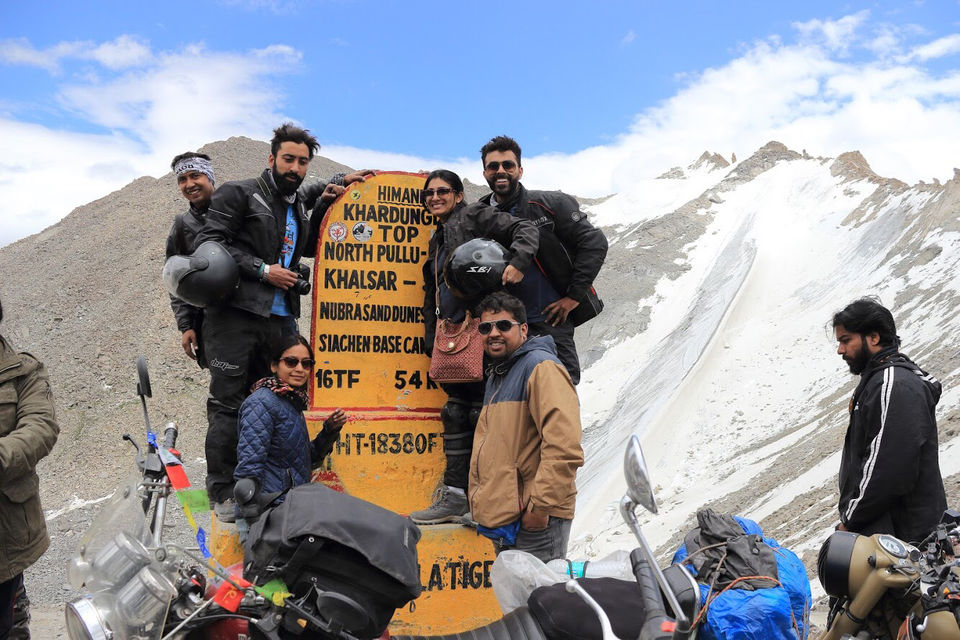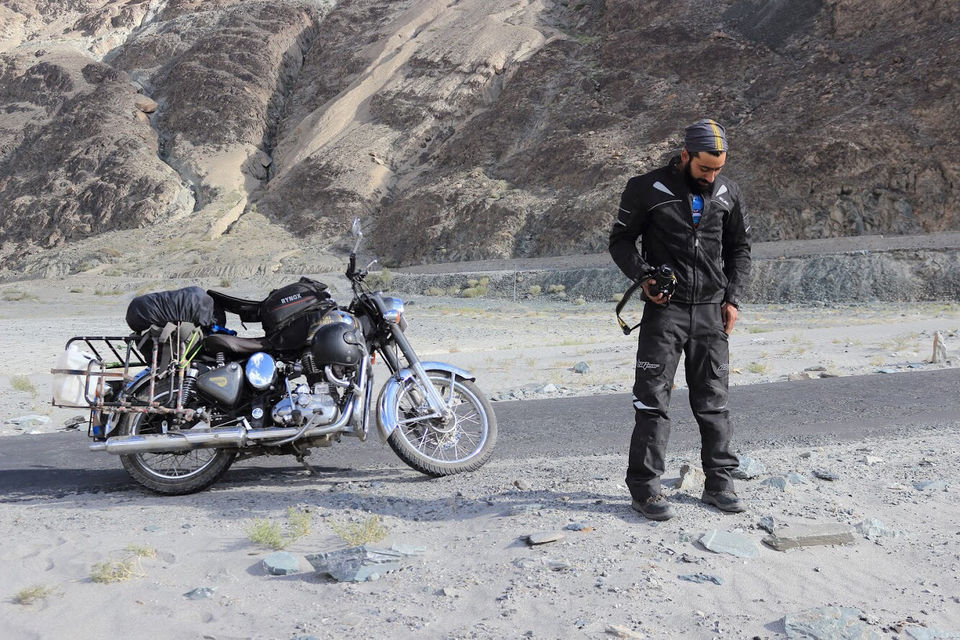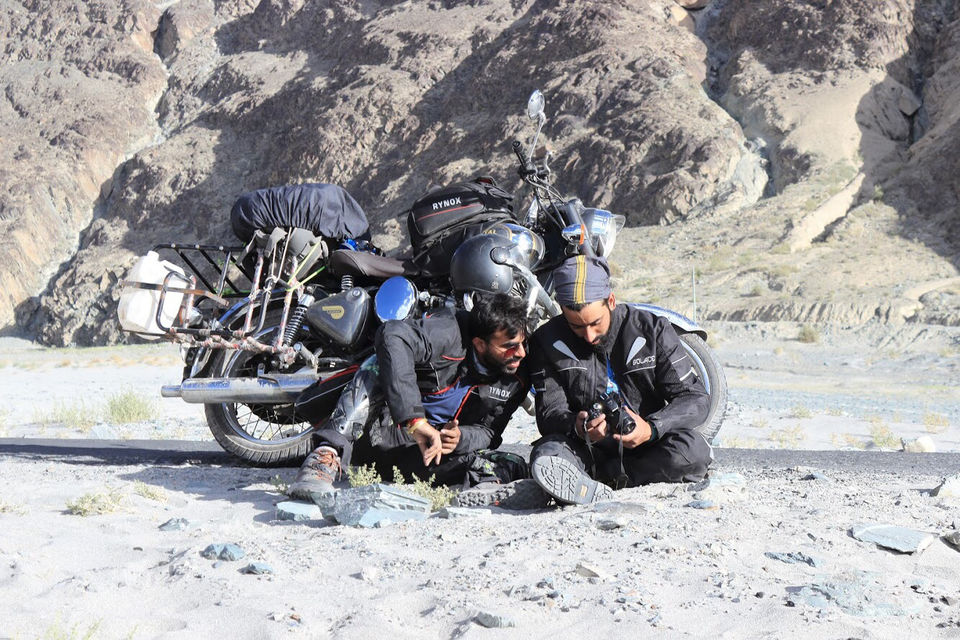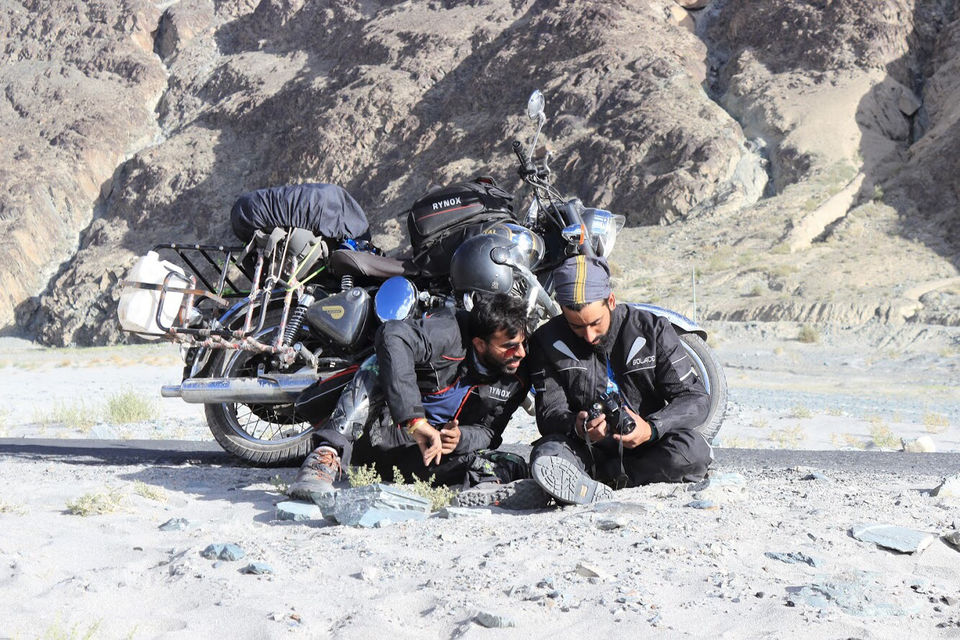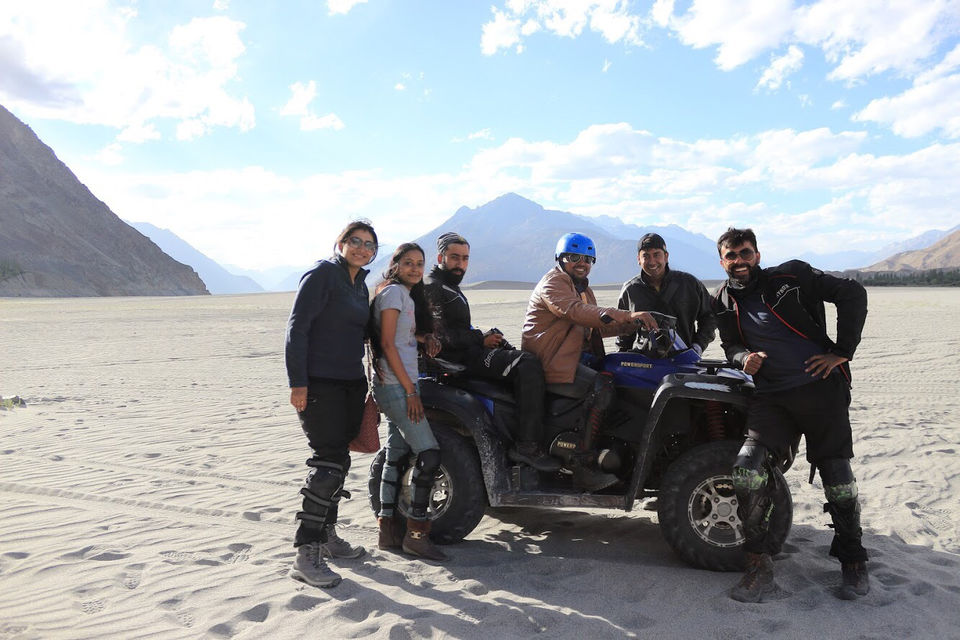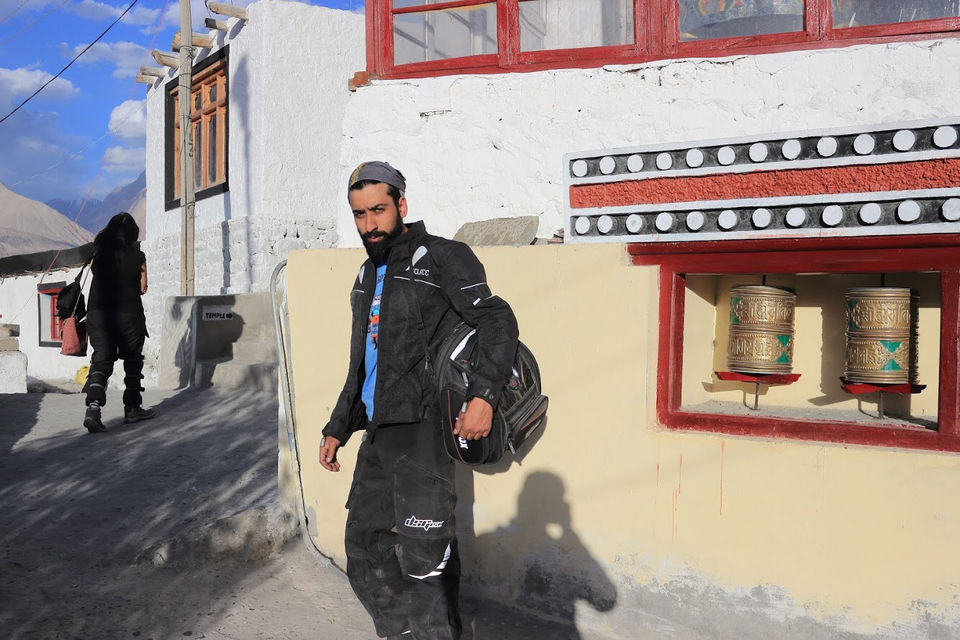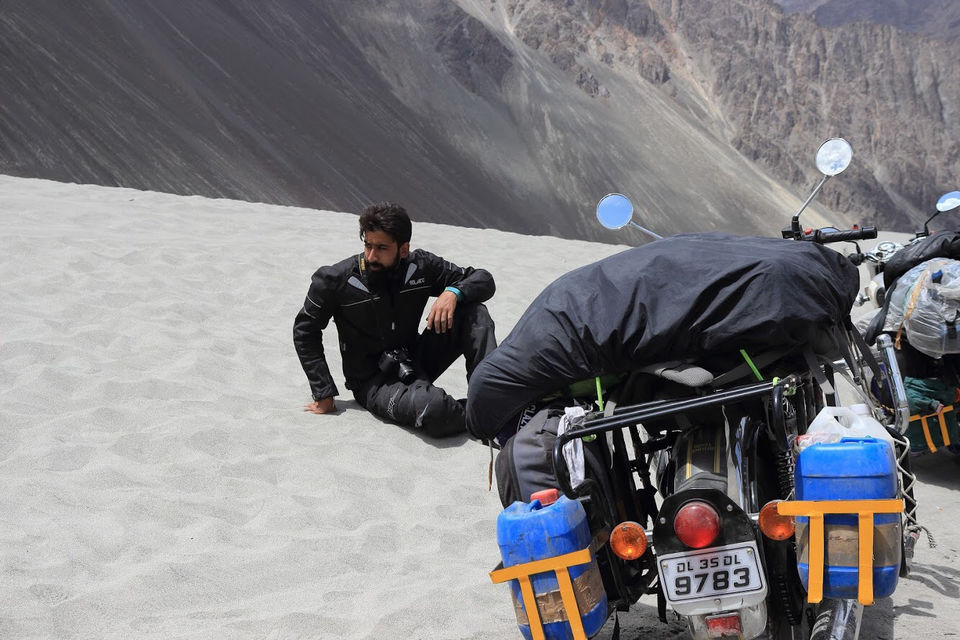 My road trip of ladakh was for 14-15 days but i will stop here. Depends on folks here. If i will get good response, i will surely complete the tour history and share with you guys in next few days. But if the response will be null. I am not going to write anything here again ????????just to save my self from embarrassment.
In case you like this one. Do shower ur support insta:- zahir_aslam