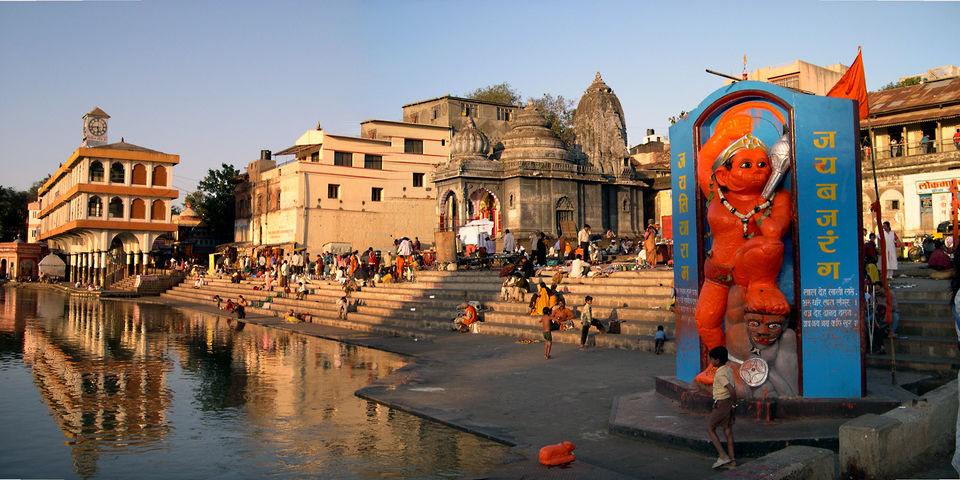 Nashik is considered as the temple city and also in recent times have become the wine capital of India, owing to the number of wineries in the city. It is one of the four spots where the Simhastha Kumbh is held every twelve years.
Mythologically also this place is of great importance. It is believed that Lord Rama had stayed here in Panchvati during their exile period.
Also, Lakshmana, the younger brother of Rama, had copped off Shurpankha's nose at this very place and hence this city came to be known as 'Nashik' which in Sanskrit means the 'nose'.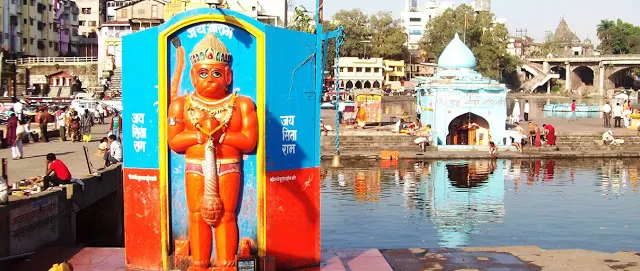 Nashik is not just the place for sightseeing, but it also enables you to steal a self-indulgent moment for yourself as well. It has a number of temples on the bank of river Godavari which flows through the city.
Dutondya Maruti is one such place which is a statue of Lord Hanuman on the banks of river Godavari in the Panchvati area.
This is a very famous and tall, an attractive statue of Kesari Nandan, Maruti. A number of devotees pay a visit during all the days of the week to this very place.
During the rainy season when the water level of river Godavari rises above this statue, it is considered as a red alert signal by the locals here.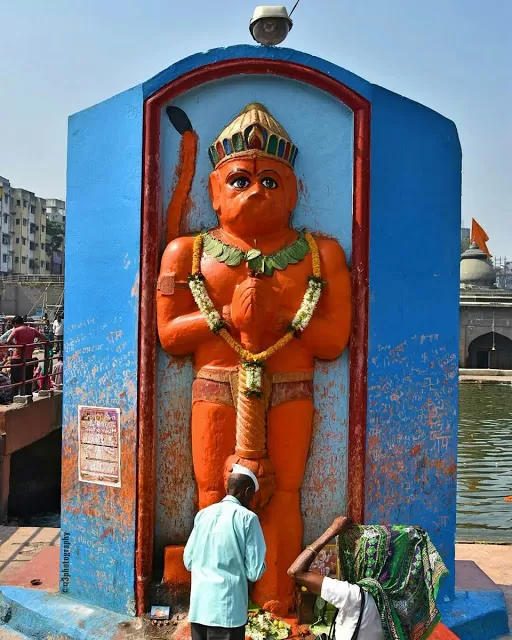 This statue shows faces of Lord Hanuman from both the sides and hence is called the Dutondya Maruti which means two-faced Maruti.
This place ensures a sure way to refresh and relax after a busy weekday.
Nashik is the best way to have a memorable time with kids and family. So, enjoy a fulfilling outing at Dutondya Maruti in Nashik whenever you get time.