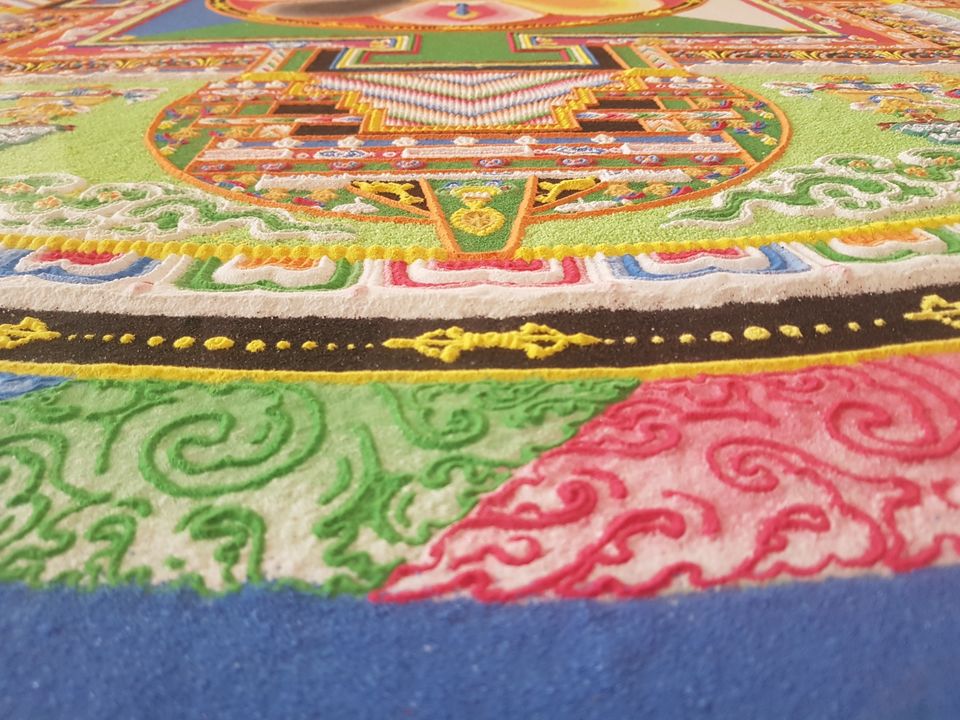 Today we went for a walk to the Tibetan Refugee Camp outside of Pokhara.
On the way, we saw that the Annapurnas were finally visible and as though magnetically drawn to them we quickly changed plans and tried to hail a cab.
Upon settling on a price up to the Sarangkot view point (1200 Nrs) the driver made haste.
He quickly dodged through the busy street traffic before turning onto the winding road that would ascend the mountain.
After what seemed like hundreds of blind, hairpin turns marked by the never-ending sounding of the "I'm here!" car horn warning oncomers of our presence, we got to the first checkpoint and paid our 50 rs entrance fee.
About 3 miles from the viewpoint, the driver pulled over.
"Here you go. 1200 rupees" he said.
We glanced at each other and then up at the distant viewpoint.
"You said you would take us to the top??" we protested.
"No. 1500 rupees to go to the top. 1200 rupees only to first entrance."
Shocked, we put on our armour and went to battle over this ploy. After careful arguing and eventually getting out of the cab altogether, refusing to pay, we eventually "won", with "winning" being relative, as we reached the viewpoint stressed out and frustrated at the number of times that people have been trying to take advantage of us.
We hastily snapped our pictures and returned back to Pokhara's city centre to resume our walk to the Refugee Camp.
On our way to the camp we discussed the occasions where locals had tried to take advantage of us, speculating about the reasons behind this behaviour in various countries, thoroughly annoyed with "them" and with "us" and pondering the future of travel and tourism.
Upon arrival at the camp it appeared like most small day markets, selling mostly jewelry, singing bowls and wood/stone pieces.
Across the way there was a carpet shop selling pricey but beautiful carpets ranging in style and size. The lady working there mentioned that we could watch the carpets being made in the shed a few doors down.
We started to make our way but got side tracked when we saw a little gallery with large posters describing the Tibetan occupation and exile.
One of these stories was about a Tibetan nun, who in 1989 was brutally tortured for two months and subsequently imprisoned for 7 years by Chinese authorities for attending a peaceful protest. Upon her release she was alienated by her family and friends due to their fear of associating with her, and her actions were closely monitored.
The account chilled me to the bone as I looked around again at the market stalls and the people making a living from our frugal purchases.
On my way out of the gallery I admired a gorgeous sand mandala, a signature of Tibetan monks ehich would normally be erased after its completion as a reminder of all things being impermanent.
I thought of my frustration from the morning and my place in the wheel of life.
We are all lucky and unlucky.
We are all weak and strong.
We are all victims and instigators.
But today I was humbled by the reminder that we all need one another.