Majnu Ka Tilla, a refugee colony in North Delhi is named after a local Iranian Sufimystic, Abdulla nicknamed Majnu (crazy), who used to ferry people across the Yamuna river for free as a service to God. His devotion and service resulted in Sikh Guru - Guru Nanak Dev, staying here which gave rise to one of the oldest sikh shrine - Majnu ka Tilla Gurudwara.
In 1959 an uprising took place in Tibet, when most residents of Majnu-ka-tilla left Tibet and settled here, when the Dalai Lama too went into exile to Dharamsala. This gave rise to a small Tibetan refugee camp up across the road, on the Yamuna riverbed. Today, it's a home to second generation of Tibet refugees and is also known as "Little-Tibet" or "Mini-Tibet"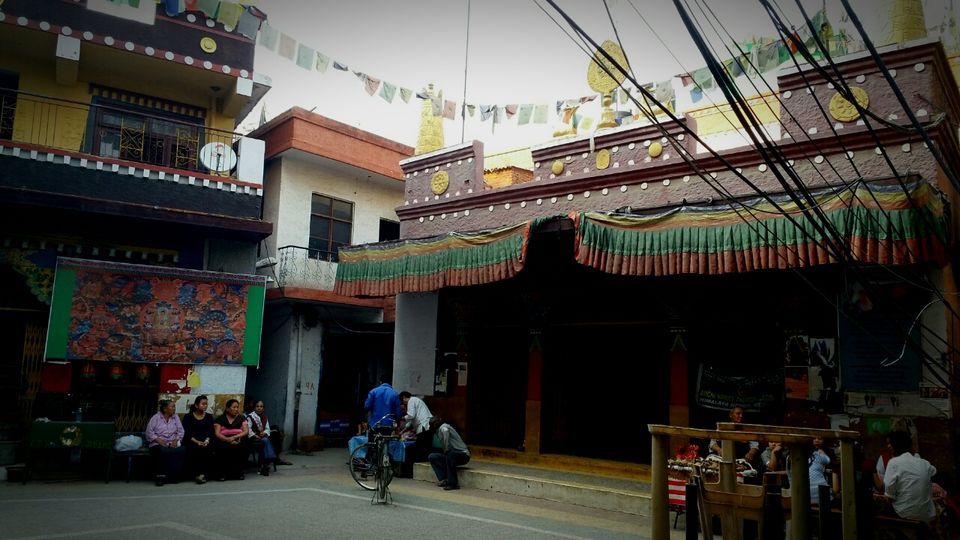 As the place is rich in Tibetan heritage, history of the place inspired me to visit it once. I visited here with a friend, and we were surprised to find such a mystic and hidden place in Delhi.
Majnu ka Tilla, a place where you will get Tibetan products, a temple dedicated to Gautam Buddha, "I love my Tibet" quoted t-shirts, Travel agents selling travel packages to Dharamshala and delicious Tibetan cusines. :D You will come across many Buddhist Monks, who can tell you about preachings of Buddha if you wish to know more about cultural heritage :)
So we visited there at 2 pm and found the place amazing when we entered narrow streets of the place. Our first place to be visited was Buddha Temple and we reached there. We came to know that temple was closed and it will be opened again at 3.30 pm. So keep timings in mind wheneyer you visit there. :D
Proceeding further, we visited Tee Dee Cafe, which was a popular one to get Tibetan Cusinies. Ambience was good and Apple Beer was the speciality of this place.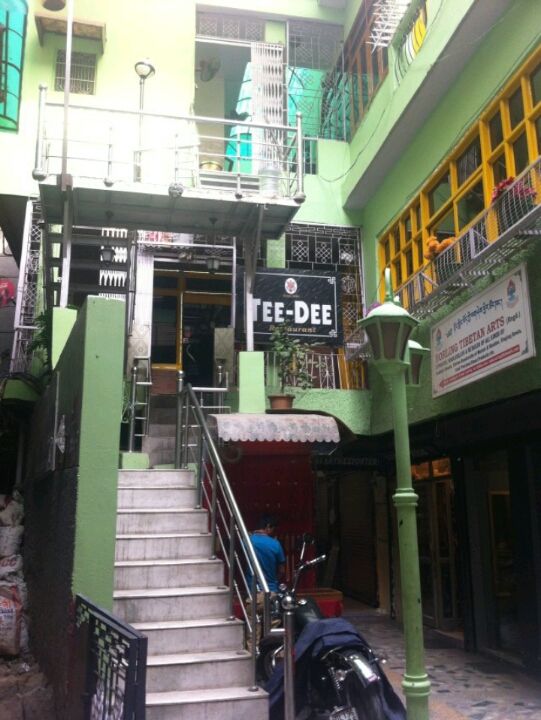 We headed towards Rigo Restaurant, a quiet popular place among locals, and tried amazing Tibetan food over there. Kotha Momos is the speciality of this place and you must try it if you visit there.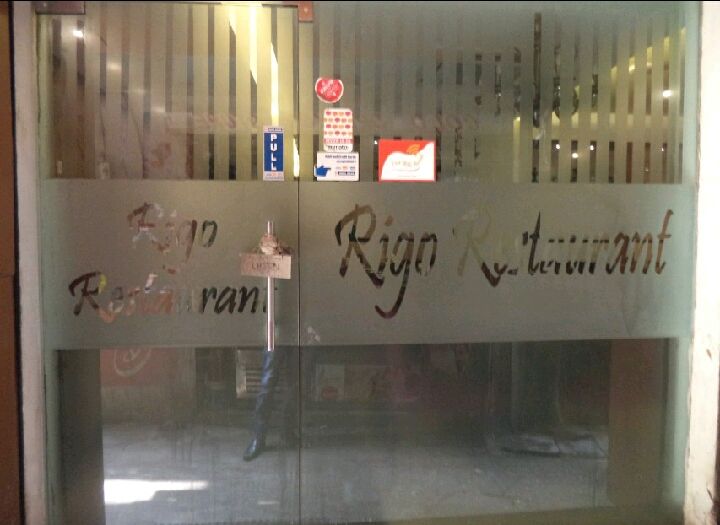 Finally it was 3.30 and our wait was over. We visited Buddha temple and experienced a complete different culture of the place. The whole place was too peaceful and is a must to visit if you want to get relaxed.
So we continued our Food hunt with our next destination - Ama Cafe, another destination for you if you want to try some more variety of Tibetan cusinies. We headed towards local market and found good Tibetan products over there.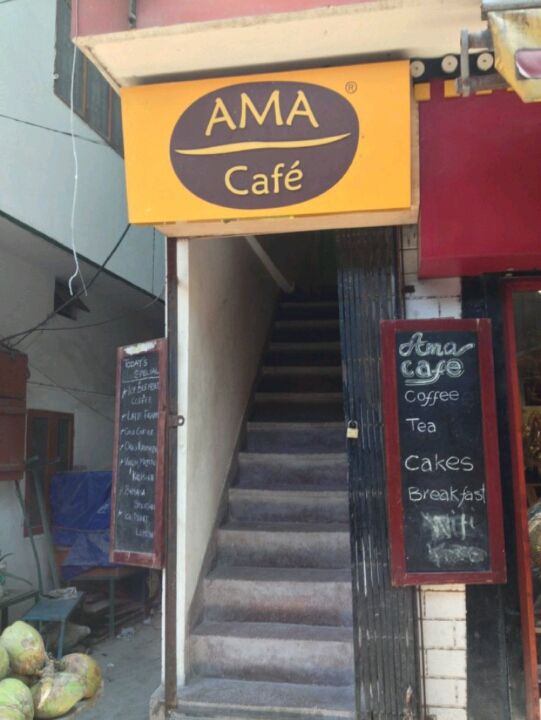 It's another cool hangout place for Delhite's which gives you a relaxing experience and an insight into lives of people of Tibet and their culture.
This place is a hidden gem which is lost somewhere in chaos and busy streets of Delhi. So you should come here and explore the place as "the biggest journey of a traveller, begins from his own city."