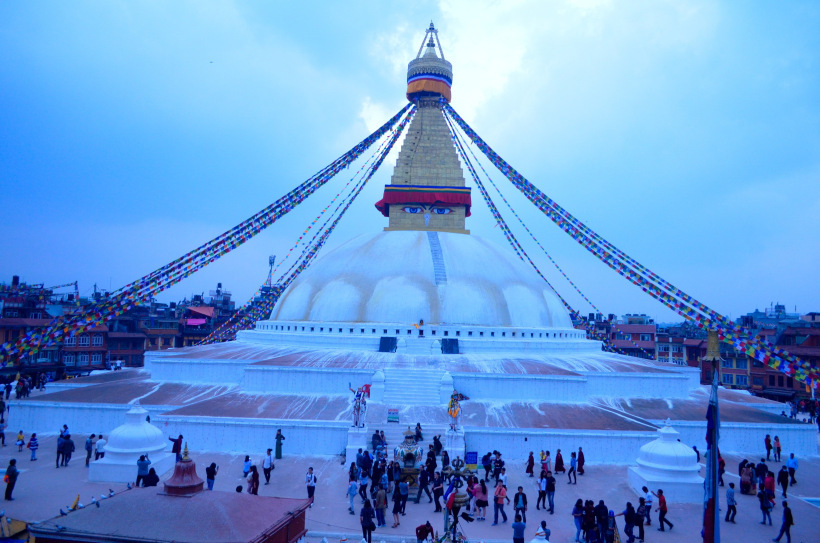 "We live in a wonderful world that is full of beauty, charm and adventure. There is no end to the adventures we can have if only we seek them with our eyes open." ― Jawaharlal Nehru
Kathmandu, the capital city of Nepal, is the gateway to a no. of famous beautiful Himalayan treks like Everest Summit, Everest Base Camp, Annapurna Base Camp etc. The glory of Mt. Everest attracts thousands of trekkers each year. The city is flooded with trekkers' lodge and trekking accessories shops. In my recent trek to Everest Base Camp, I had the opportunity to explore this beautiful city. Here is all that you need to know if Kathmandu is in your travel-list.
Permits & Visa:
For Indian nationals, there is no need of Visa. But for treks, one need to get the permit. One need to carry any Id proof : Passport / Voter ID/ Aadhar ID/ DL. But taking the passport or any other ID with a photocopy of Passport will do in most of the cases. To get a mobile sim there, the photocopy of Passport is required(Some shops don't accept Voter ID). There is a nominal permit fee of NC 300 (1 IC = 1.6 NC) for base camp treks. Nepal govt. maintains a TIMS(Trekkers' Information Management System) for all the trekkers. Registration card is of two type: GT(Group Trekker /Blue Strip) & FIT(Free Individual Trekker / Red strip) For Everest Summit trek, the Nepal govt. collects an amount of $11,000 per person. More than 5,000 climbers have scaled Everest since it was first climbed by New Zealander Sir Edmund Hillary and Sherpa Tenzing Norgay in 1953 and nearly 310 have died trying.
How to reach:
Air: Directly from Delhi to Kathmandu
Train & Bus:
Till Raxaul: (From Howrah)
Train No 13043 - Howrah - Raxaul Express (D: 10:50 PM, A: 3:45 PM)
Train No 13021 - Mithila Express (D: 3:45 PM, A: 8:25 AM)
Raxaul to Birganj: By Rickshaw/Auto (30 mins) [bad road, heavy traffic]
Birganj to Kathmandu: By Bus (AC Deluxe - NC 800)
Kathmandu to Birganj - 9851181638, 9851159009