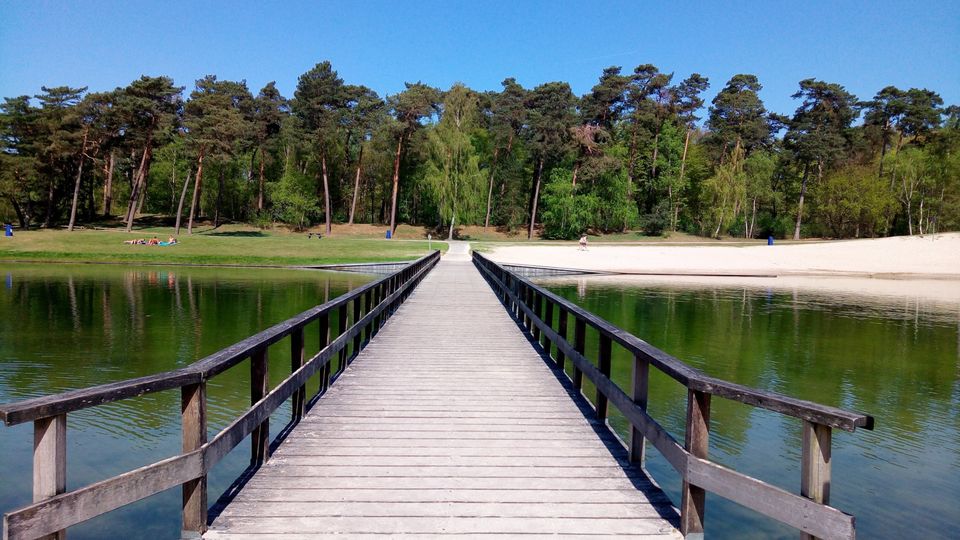 The time had come we completed our Project in Zeist, Netherlands and we had to move to Amsterdam for the next 3 weeks for Project.
It was Saturday a sunny morning and other team members who had joined us for project had left to Amsterdam in the morning.
On Wednesday I had completed my work and was having casual talk with my client and was speaking about plans for the weekend in Zeist and she suggested me Henschotermeer.
It's 13kms from Zeist, reaching there by public transport is time-consuming and would need to change bus twice for a shorter distance of 13 kms, so I decided to go there by Bicycle which turned out to be a wise decision.If you are in The Netherlands and have not travelled on bicycle then you will miss many travel memories which you cherish for lifetime.
I rented a bicycle for 15€ and put on earphones and listening to Hindi songs started my journey to Henschotermeer.
After around 8kms of cycling in the woods of Netherlands I reached The Pyramid of Austerlitz
You need to park your vehicle, bicycle around 500 meters away from Pyramid, when I reached there were a marathon and cycling event going on and one of the volunteers told me I will not be allowed to go to Pyramid and I was disappointed that I will not be allowed to go near the pyramid, then I waited for some time and again asked the volunteer that I was from India and want to go to the pyramid after a 5-10 minutes of silence he allowed me to go to the Pyramid.
The Pyramid of Austerlitz is a 36-meter-high pyramid of earth, built in 1804 by Napoleon's soldiers on one of the highest points of the Utrecht ridge, in the municipality of Woudenberg, the Netherlands. Atop the pyramid is a stone obelisk from 1894.
I spent some time at the pyramid, clicked some pictures which will be memories for me once I am back home and started towards my planned destination Henschotermeer.
Henschotermeer is 5 kms from the pyramid ,it was a new experience in between the forest cycling, clicking pictures of the places which were of scenic beauty in around 30-40 minutes i reached my destination.
The Henschotermeer is a recreational lake of approximately 70 hectares surrounded by white sand and has a island , of which 13 hectares of water, in the Utrecht Woudenberg. It is located in the estate Henschoten, part of Den Treek-Henschoten. Every year about 600,000 visitors come, kids were busy building sand castles, playing football and adults were busy swimming and enjoying the sun shine with some chilled beer.
I spend somemore time at the banks and had short walk clicking some more pictures it was time for lunch, i had packed some dutch pan cakes, fruits etc and started my journey back to Zeist.
This is one of the unknown places and one must visit here if they are planning to visit The Netherlands.
Every one travels to the known places but there are some hidden places which one should explore