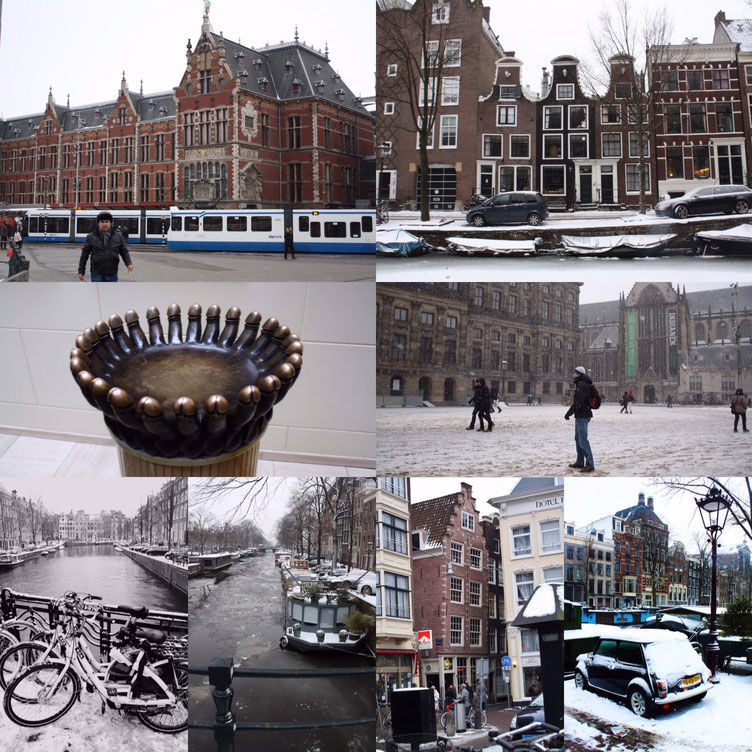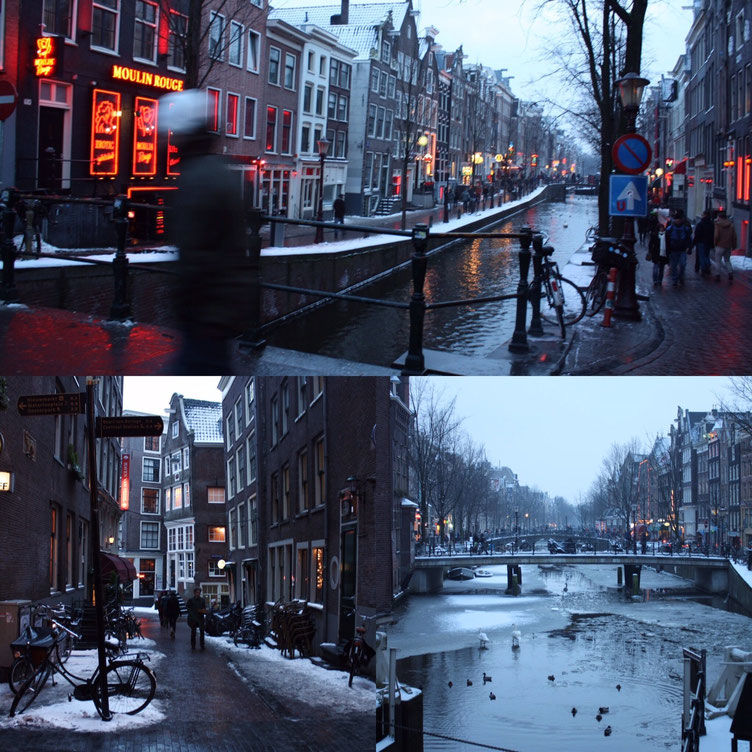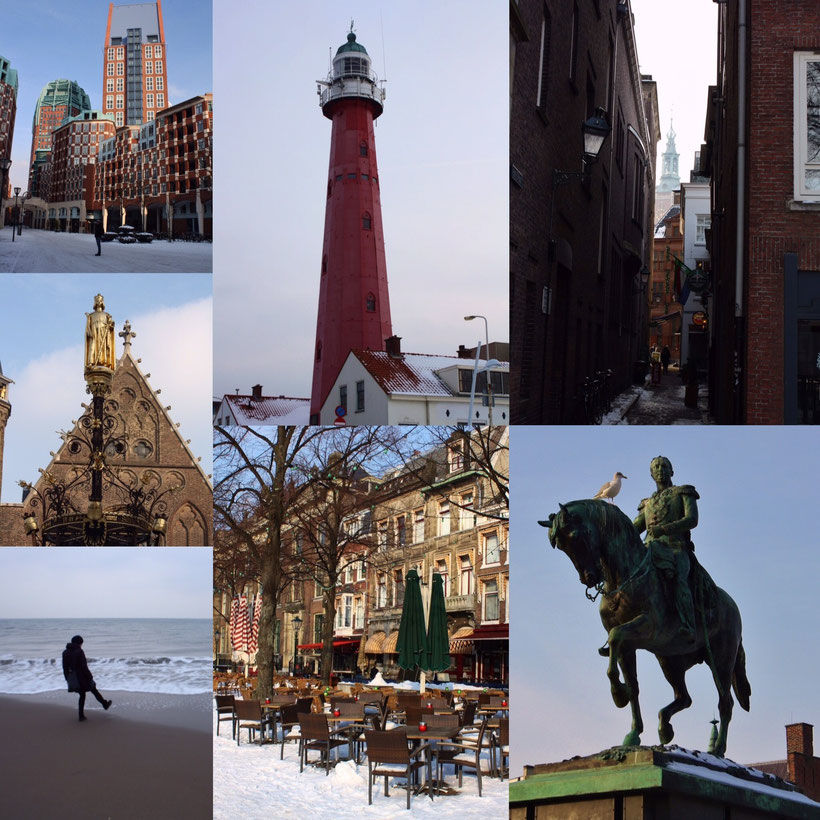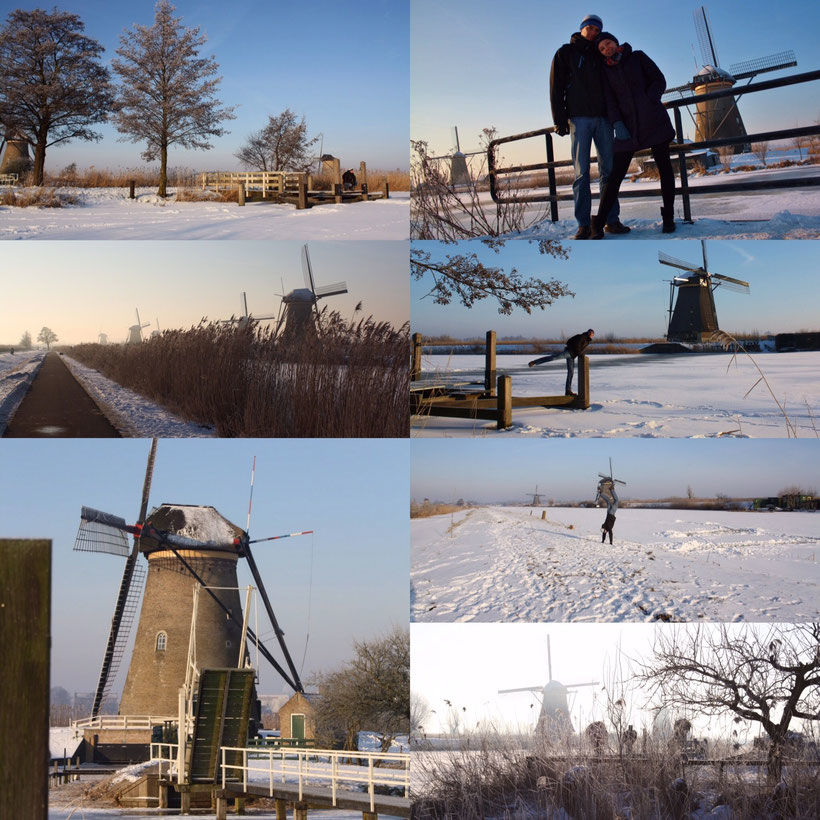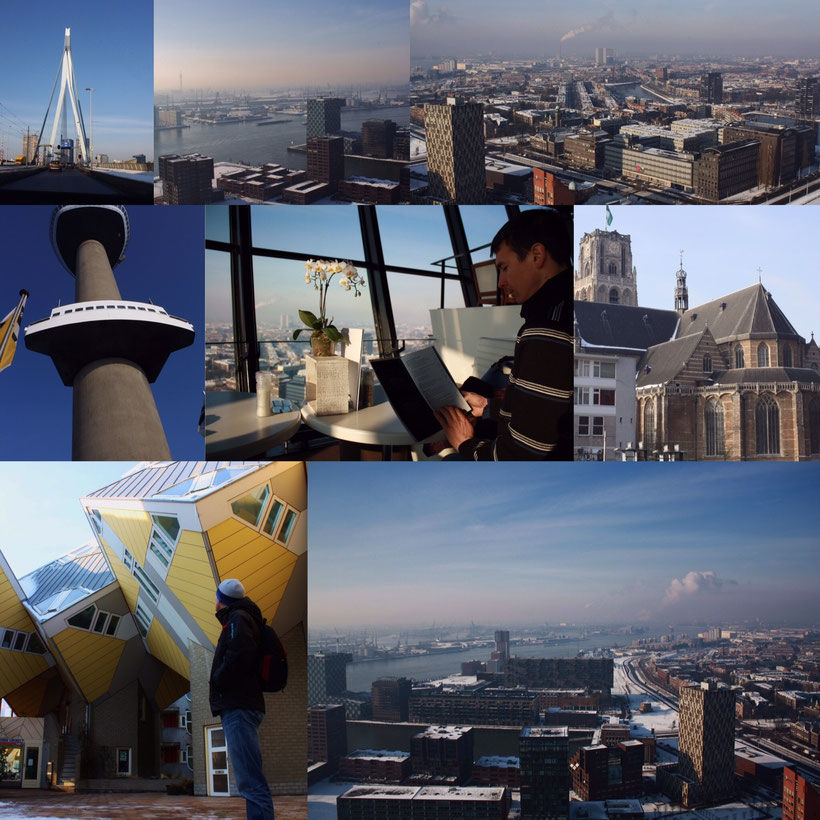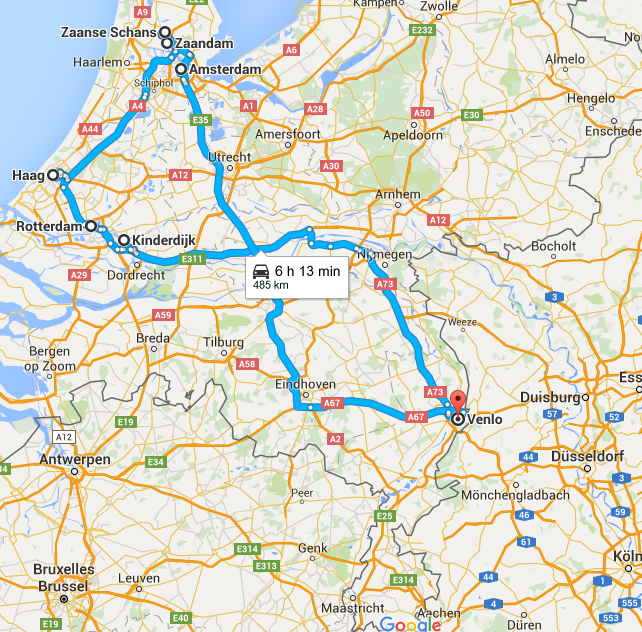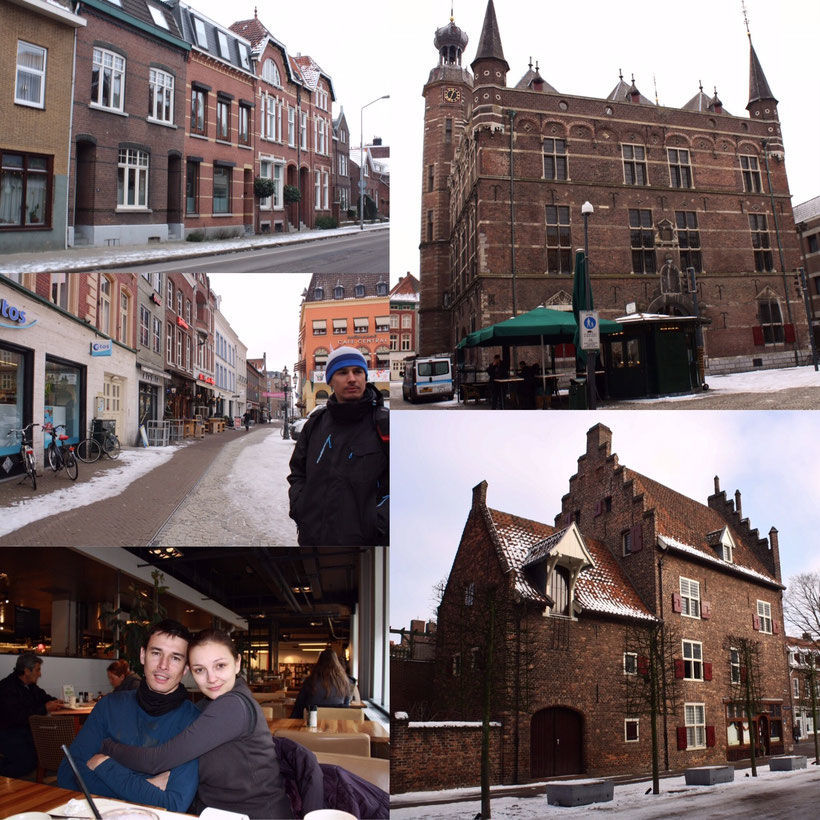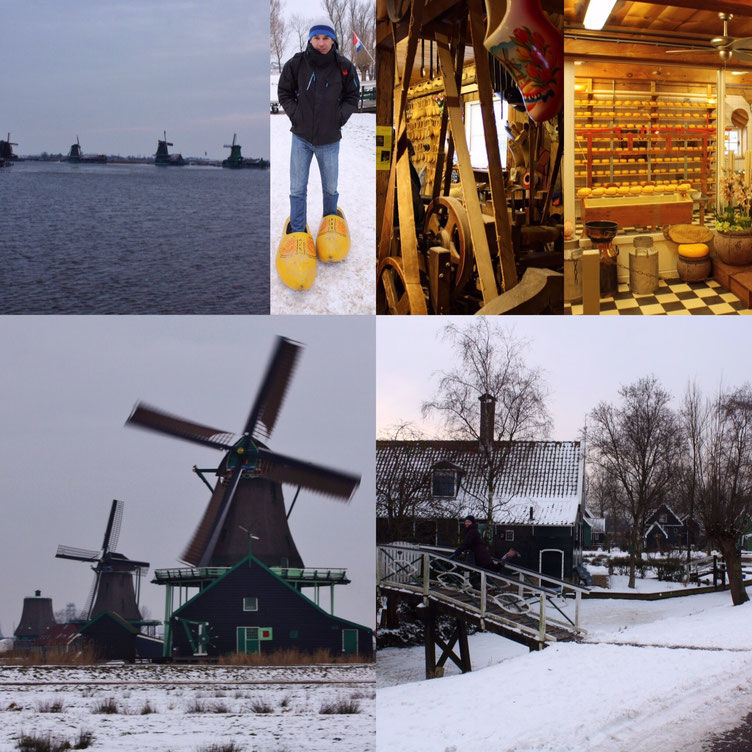 More pictures and links find on the blog here.
There are many stereotypes surrounding individual nations. The stereotypes may have kernels of truth to them, but they are not wholly correct, and so are heavily misleading. For instance in the Czech Republic (that's where I come from) is a frequent saying that "what a Scotsman drops, a Dutchman picks up" .... well, to be honest there might be something to it, because the Netherlands seems stuck in the '90s with their lack of acceptance of credit cards. In my opinion the main reason is their thriftiness! ;-) Be prepared and have sufficient cash! If you see an ATM, withdraw as much money as you can! Because that could be the last seen ATM for a long time! And one note: American Express card holders…oh boy…you have no chance!
On the other hand Netherlands is such a cute country and I really like it.

We've been there on the end of January, which is totally unturistic season. That absolutely suits me!

We went by car from Prague and the first stop was Venlo. We visited a friend of us, who studied at the local university. The journey took approx 5 hours. Btw. the Netherlands has one of the most dense road networks in the world, much denser than Germany. In both mentioned counties the road network is tool free.
Venlo is a located in the Southern Netherlands, right on the German border. It is cute little city. City center is characterized by many beautiful and historic buildings that remind of the predominant centuries-old tradition.

Early morning the other day we headed to Kinderdijk. It is a significant part of Holland near Rotterdam, situated up to approximately 7 meters below sea level in authentic Dutch "polder" countryside. It is famous by largest concentration of old windmills in the world! Each windmill in Kinderdijk is inhabited as yet, and two of them are even opened to public. If you want to enter the mills, you have to buy a ticket at the visitor center, otherwise the area is free of charge. In summer you can go there by water-bus ferry from Rotterdam.
In winter the canal itself becomes a major attraction in the neighborhood, where ice skaters might examine all the benefits of truly natural ice skating. This is the major tourist attraction, indeed. Moreover it is listed on the UNESCO World Heritage Sites. However at 8 am in January we were there the only tourists!

After couple minutes on the road from Kinderdijk we arrived to Rotterdam. We left our car on the parking place under the tower Euromast. It was built in honor of the first World Flower exhibition. It is 185 meter high. Admission costs about €10 and in clear weather you can see up to 30 kilometers. So you can watch from there a daily work and really big ships in the largest port in Europe.
Enjoying lunch in Euromast's restaurant at a height of 100 meters might be quite a good idea. Unfortunately waiters, with absolutely no interest to serve, caused, that we order just a cup of coffee and stopped off for a meal elsewhere - particular near the 'St. Laurenskerk' or Great Church of Rotterdam. It is the only remaining medieval structure in Rotterdam.
Whole city was damaged during bombing in Second World War. After the war, the city decided not to rebuild Rotterdam to mimic its original look—rather, they decided to build a modern city that reflected its status as a trade center. As the rebuilding went ahead, planners and architects indulged their fantasies with an enthusiasm that has produced some bizarre results like these very odd Cube Houses with their funky design. I would like to try to live inside!
No doubt, this city is a paradise for architecture lovers! You can find there a museum of architecture in pretty designed building, as expected. Inside is a nice café ← this is just a little note.
One more note: Rotterdam has well-organized public transportation. You can choose a metro, trams, buses or waterbus.

In afternoon we had a quick stop in Haag. Especially because I needed to see the North Sea. I collect views on all world's seas. ;-) Then we walked through city center. It's nice, as all Dutch cities. But you can feel here the political spirit as in Washington D.C. It is hard to explain but I felt it! It makes the particular cities kinda serious.
Haag is also home of the Dutch Royal Family. The King works in The Hague. Noordeinde Palace serves as the King's working quarters.

After dusk we went to our hotel The best Western Zaan Inn in suburb of Amsterdam - Zaandam. Journey from Haag took just 1 hour.
Find a place for parking in Amsterdam is challenging, as in Prague :-) So that is the main reason why we didn't choose hotel in centre of Amsterdam. Sure, there are hotels with a parking place, but those were a bit over our budget. Our room in The Best Western Zaan Inn was very cozy, clean, just perfect! We can recommend it. Moreover it is just few steps from the railway station and within 13 minutes you are right in the heart of Amsterdam by a train.

Next day was our destination Zaanse Schans. One of the biggest tourist attractions in Holland. Each year over 800.000 visitors from all over the world come to visit the mills and typical green-timbered houses and warehouses. However in the winter, in freezing weather just a few braves came to visit this historical place. So we can enjoy cheese, wooden shoes and chocolate in calm. Half of houses were close, but we had no intention to visit them either.

Amsterdam waited for us the other day. We get off the train at Amsterdam Central Station. This is actual transport hub. You can connect here onto trams, metro, buses and ferries. Free ferry takes you on the other side of the river. This opposite side is became a hipster place. There are many events. Chilling place in summer. Film fanatics find there The film Museum.
We didn't try any of above mentioned travel options because I rather walk in European cities.
Of course Amsterdam and whole Netherlands is famous for biking. Dutch people are virtually born with a bicycle. Cycling in the Netherlands is a way of life. The infrastructure throughout the entire country is dedicated to cycling. However I didn't feel comfortable to ride a bike on snow and ice. So we walked.

Because it started snowing shortly after we arrive we went to the Sex Museum near the central station. For only €4 you can spend a good hour walking around here. Don't expect anything shocking or surprising, maybe funny and weird. Of course it is just my opinion. For rainy or snowy day it is fine, I don't complain. Fortunately stopped snowing and we could discover the center of this nice city.
Don't worry you cannot get lost in Amsterdam's center. Unless you have smoked too much weed ;-) Set the central train station as your initial point. From this place run all canals which belt around the center. You can easily go along one or other canal, in both direction and always come to the central station. The canal network probably saves us after our weed experience. ;-)

I don't want to recommend you any particular spot for food, shopping or a service in Amsterdam, because there is plenty of amazing places so just discovering!

Feel free to ask me if you have any questions! What is your best experience from Netherlands? Let me know.

Thx,
Z.