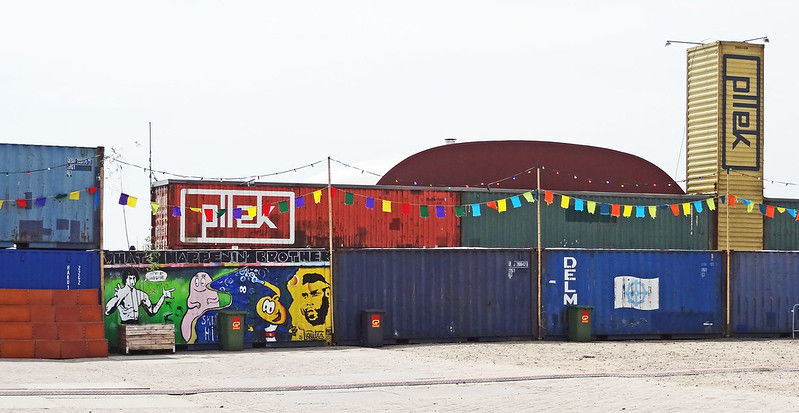 Everyone who has been to Amsterdam knows about its coffee shops, the red light district, and museums that the city is filled with. But, Amsterdam has a lot more to offer with interesting hidden gems like NDSM Wharf (NDSM Werf), just a free ferry ride away.
Last summer, I had the pleasure of visiting Amsterdam for a volunteering program and while I was there, a local told me about NDSM Wharf. After spending sometime at NDSM and going there twice during my seven days stay in Amsterdam, I can certainly say that it's my best find so far. All thanks to its fun vibes, quirky graffiti and the unforgettable, Pllek.
Pllek is a one of its kind restro-bar that's constructed using old shipping containers! What's amazing is that it perfectly blends in with the surroundings of the wharf and its rich history of being one of the biggest shipyards in the world! Situated along River IJ, it's the perfect place to relax with a nice drink and some snacks. The man-made beach is a great hangout spot that offers impeccable hospitality and delicious food.
Fun fact about Pllek : Their menu changes with the seasons and is 100% organic and 75% vegetarian.
When did it start and what is the idea behind it?
In 2012, the Municipality of Amsterdam called for entrepreneurs to come up with proposals for a piece of land in Amsterdam-Noord with the temporary goal of setting up a hospitality business. The best idea was supposed to be implemented. Sjoerd Steenbeek won this with his plan of creating Pllek: a raw, industrial and creative hang-out space with a city beach, a restaurant that doubles up as a location for multiple cultural events like outdoor movie screenings, theater performances, live music performances and even yoga classes.
Getting there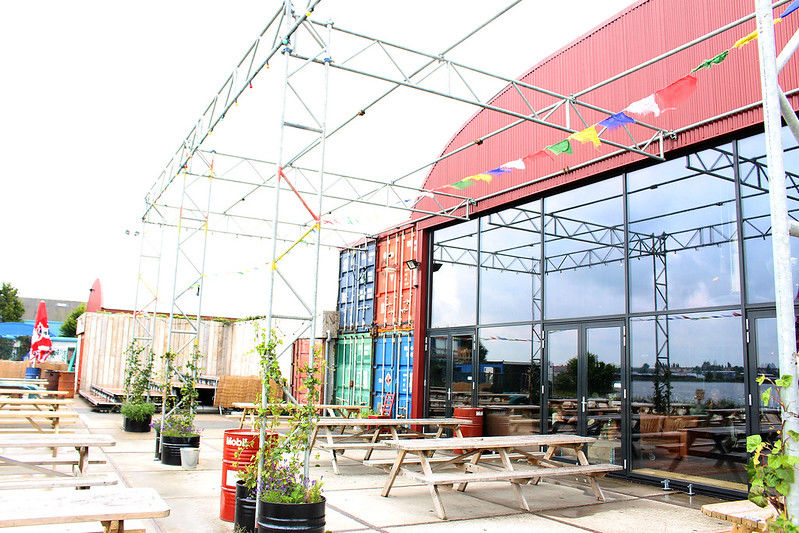 Just take a free 15 minute ferry ride from Amsterdam Centraal to Noord (NDSM Wharf) and you'll reach there before you know. While exploring the Noord hood, you'll probably spot Pllek soon enough, thanks to its distinct design. It's easy to spot the stack of shipping containers, one of which is red in colour with 'Pllek' written on it with white paint. As you get closer to it, you'll notice the colourful signs and graffiti leading up to an artificial beach, that's Pllek right there. It's a beautiful place, full of natural light and ample space.
Some food facts
The best part about this too-good-to-be-true restaurant is that they work with organic ingredients to quite an extent. It's a heaven for vegetarians who often have to scout for affordable vegetarian options in cities like Amsterdam. With 75% of their menu being vegetarian (25% vegan), they make sure that they use environmentally-friendly meat and fish products for the remaining 25%. 
Must-try dishes
Chefs at Pllek love experimenting with vegetables and innovating dishes, so their entire menu is pretty interesting. You must try their version of Samosas for Rs. 670 (8,5 €), Avocade op geroosterd desembrood for Rs. 750 (9,5 €)(Avocado on roasted sourdough bread with tomato salsa, salad and sunflower seeds) or the classic Croissant with butter for just Rs. 280 (3,5 €). Finish your meal with pompoencake (Pumpkin cake with maple syrup, pecan nuts, pumpkin crème and orange-apple mascarpone) for Rs. 510 (6,5 €) and their Baileys coffee for Rs. 660 (8,4 €).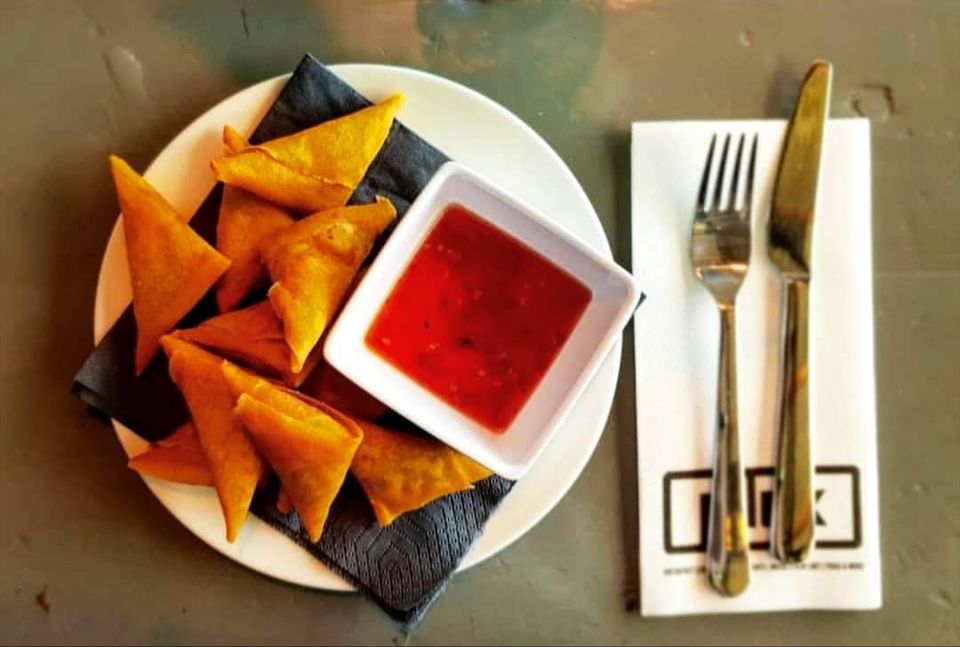 What else can you do at Pllek?
The idea behind Pllek is to inspire, stimulate and introduce people to other cultures and perseptions. That's why they have engaging programs for you to attend like live music programs, international films-screenings, yoga classes, art exhibitions, workshops, mini-festivals, theatrical performances, creative children's program and much more all year round. Check out the schedule here.
It's a great place for lunch and dinner but don't forget that it's also home to the largest disco ball in Amsterdam, so now you know where to head for a LIT party! Pllek is a must if you want to get your hands on the tastiest vegetarians and vegan food in Amsterdam, away from the touristy crowd. While, you're at it, don't forget to check out the amazing graffiti and explore the bursting cultural hub that NDSM is!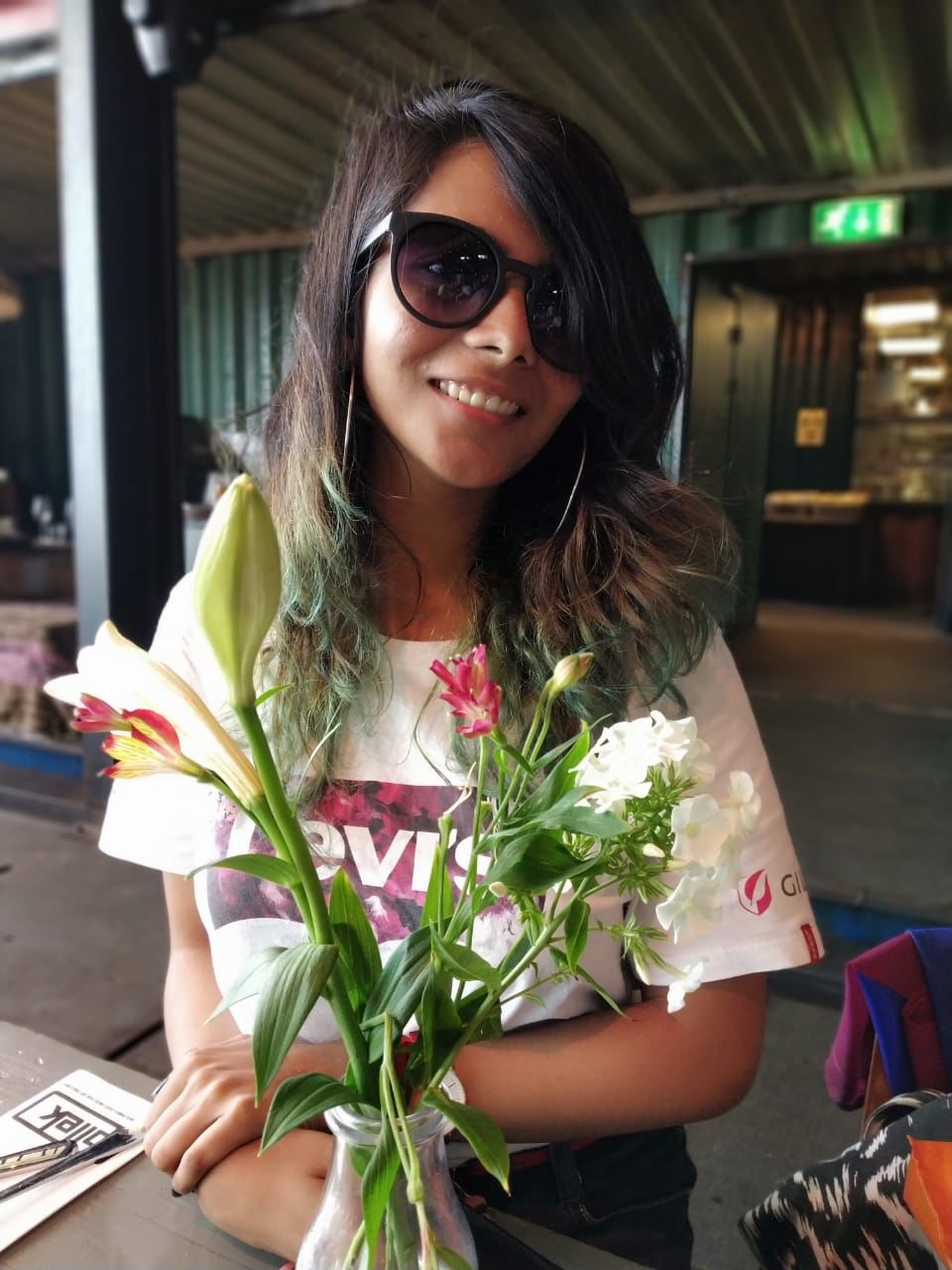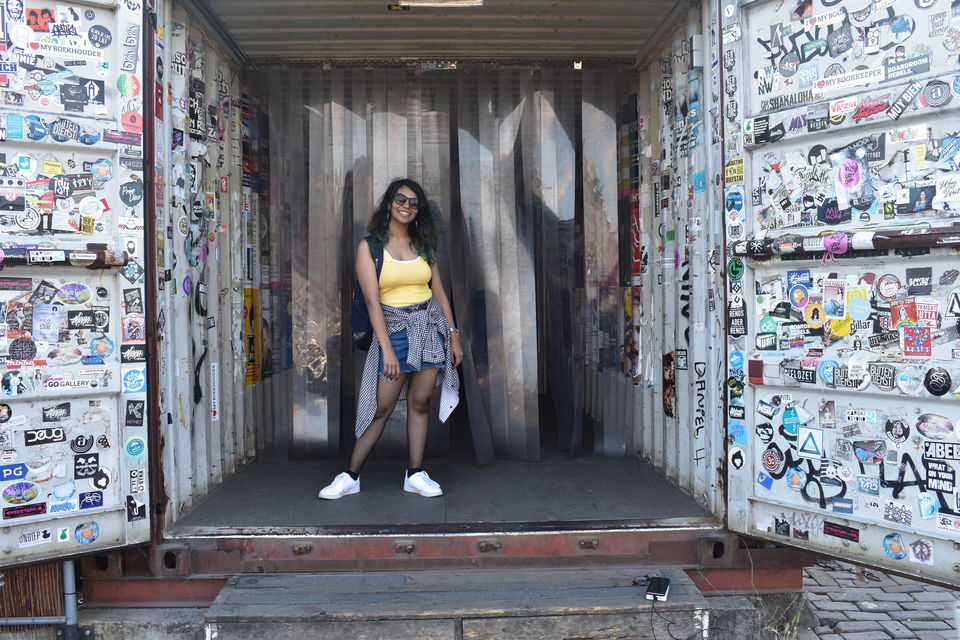 Have such interesting finds that you'd like to share with fellow travellers? Write about them here on Tripoto and earn Tripoto credits!