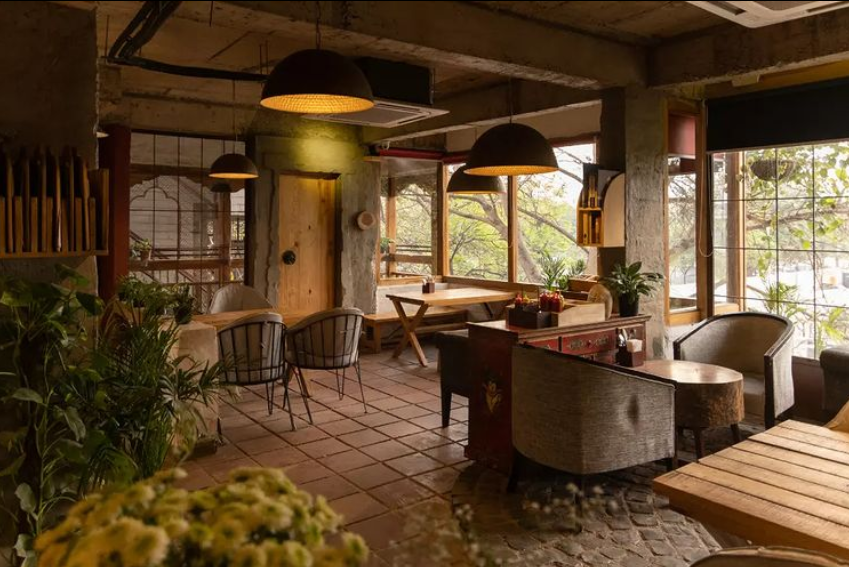 "The mountains are calling and I must go," is our kind of quote because we absolutely adore the mountains. We wouldn't miss any opportunity to pack our bags and head over to a hill station but sadly, we don't get those opportunities often enough. So, instead of cribbing about that, we decided to explore some amazing cafes that transport you to the mountains while still being in Delh NCR. Here's a list of five cafes that will give you pahadi feels right here in the city! Some of these places might be closed at the moment given the current scenario, so you might want to check with the restaurant before you land up, peeps!
1. Music & Mountains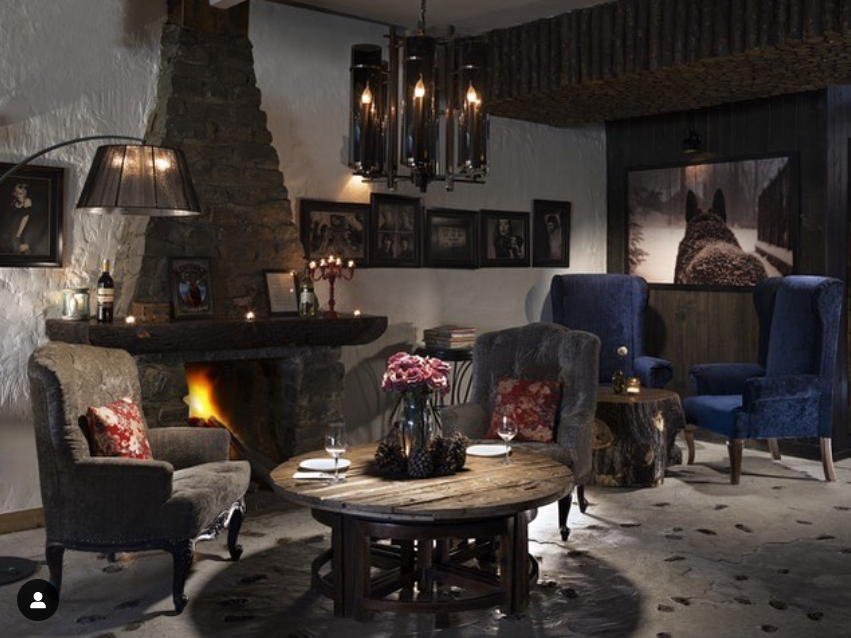 Which place can give you more mountain feels than Music & Mountains Cafe in GK I? Making its way from Nainital after winning hearts there, it's been the ideal breakfast spot for many and continues to charm everybody who pays a visit here. Its cosy vibes, the cabin-like walls and large windows that allow ample natural light, will defo make you feel like you've stepped into an old cottage in the hills. On top of that, they offer huge portion sizes of the yummy food that they dish out and everything, from their open sandwiches to their Chocolate Eclairs will leave you craving more. So, head over with bae or be your own date when you feel ready to step out!
Where | Music & Mountains Hillside Cafe - M 23, M Block Market
Call Them | +91 9873 160 659
Meal For Two | Rs 2,000
Timings | 11 AM - 11 PM
2. Cafe Lungta - Tastefully Himalayan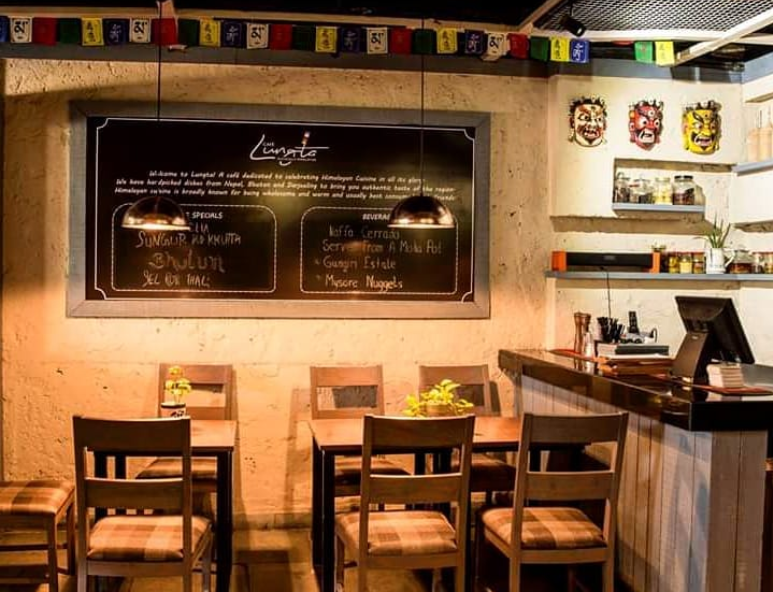 Located in the heart of Gurgaon, this cafe will immerse you in the Tibetan mountain culture. With walls adorned with authentic Tibetan masks and paraphernalia along with shelves lined with Tibetan texts, you will find yourself transported to the Himalayan mountains the minute you step in here. Indulge in authentic Nepali and Tibetan cuisine and give their Prawn Momos, Channa Sandheko, Pork Shyapta, Mutton Sukuti and elaborate Thalis a try for sure!
Where | Cafe Lungta - SCO 23, Ground Floor, Sector 15 Part II, Sector 15, Gurugram
Call Them | +91 9810 999 086
Meal For Two | Rs 800
Timings | 12:30 PM - 10 PM
3. Yeti - The Himalayan Kitchen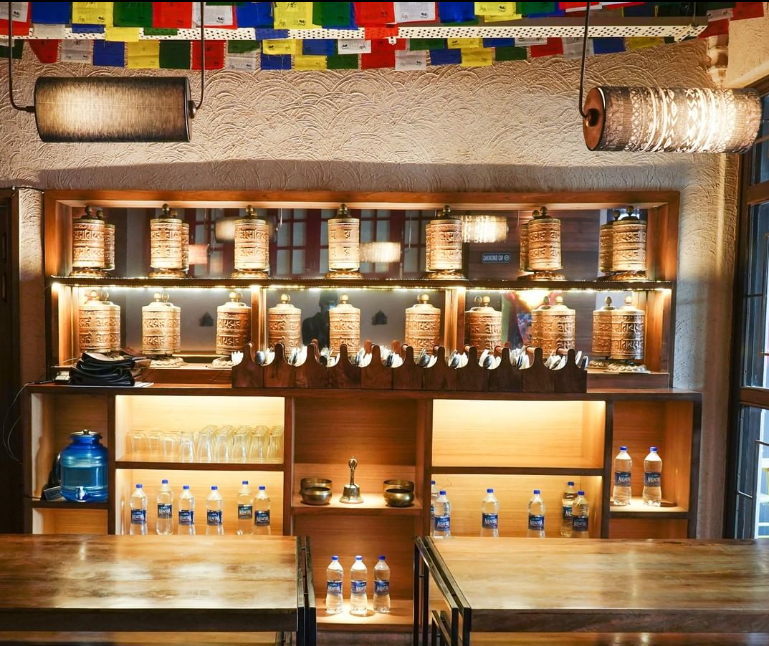 Situated in the heart of Delhi, this Tibetan cafe attracts foodies from far and wide. With its authentic Nepali and Tibetan food and its temple-like setting festooned with Tibetan prayer flags and prayer wheels, this eatery offers a premium culinary experience. From Tibetan Shabhalay and Nepali Phokso to Bhutanese special momos, this place offers plenty of options for everyone to savour and explore some offbeat food. So, we defo recommend giving this place a try when in CP!
Where | Yeti - The Himalayan Kitchen - B41, B Block, Inner Circle, CP
Call Them | +91 9811 815 452
Meal For Two | Rs 1,800
Timings | 12:30 - 9 PM
4. AMA Cafe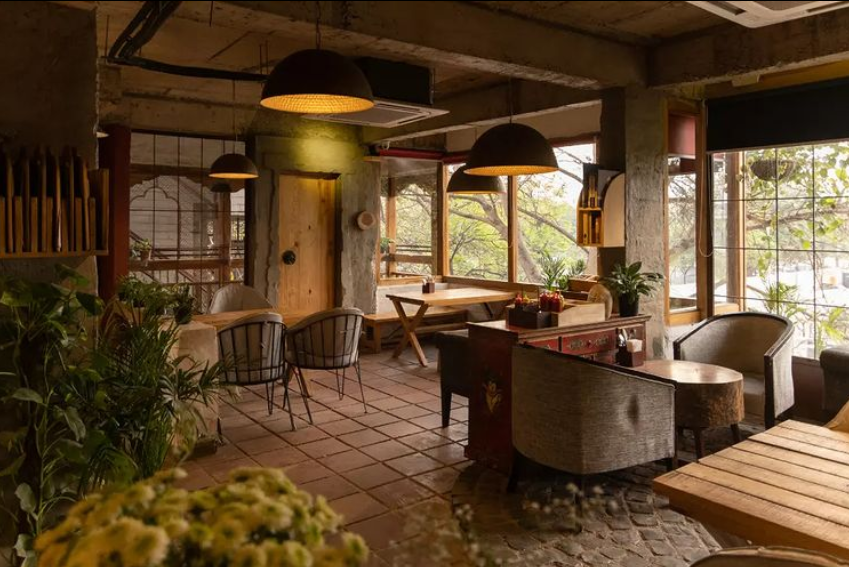 Are you even from Delhi if you haven't been here or heard of this one? AMA Cafe has been serving food and happiness for years now and you just cannot complete a visit to the famous MKT without tasting the insanely sinful Mud Cake and fluffy pancakes here. A Himalayan concept cafe, it has simple wooden furniture of all kinds, a cute bookshelf and the aroma of coffee to make you feel right at home. They open at 7 AM and have one of the best breakfast options out there. While you're at it, don't miss their delectable desserts!
Where | AMA Cafe - New Camp, Street Number 6, New Aruna Colony, MKT
Call Them | +91 1161 408 132
Meal For Two | Rs 700
Timings | 8 AM - 8 PM
5. Rustique by Essex Farms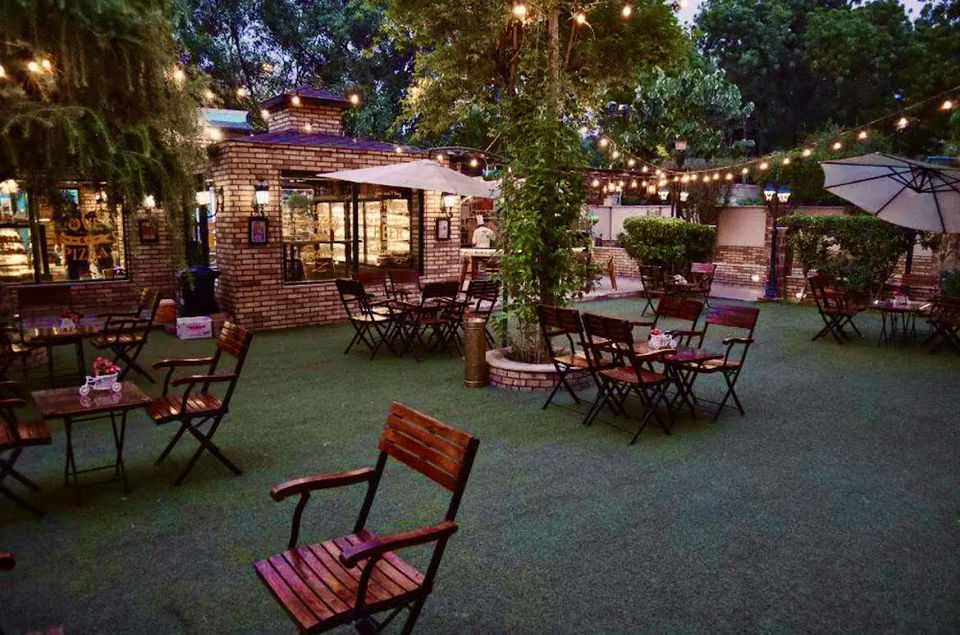 Prepare to go back to the old days of stone-walled kitchens, wooden furniture and an open sky above you when you give this place a much-deserved visit. Famous for its desserts such as the overflowing Hot Chocolate which is literally a volcano of chocolate and cream and irresistibly glossy Red Velvet Blueberry Cake, this joint is basically a haven if you have a sweet tooth. But their freshly made pastas and thin-crust pizzas are equally delish, so don't forget to give them a shot as well. We recommend going there in the evening to enjoy a dreamy date at their magically lit and plush outdoor area - you can thank us later!
Where | Rustique - Essex Farms, 4, Sri Aurobindo Marg, Vijay Mandal Enclave, Hauz Khas
Call Them | +91 981 133 1122
Meal For Two | Rs 800
Timings | 9 AM - 11 PM
Don't tell us that you're not dying to check at least one of these cafes out right away. Grab a book and head over for some quality me-time or take your squad along - either way, you're in for a treat!
For more travel news and information, hit the follow button and check out my Instagram @prageetgoel.
Don't forget to share your travel stories on Tripoto to earn credits and redeem them on Tripoto's weekend getaways and vacation packages!