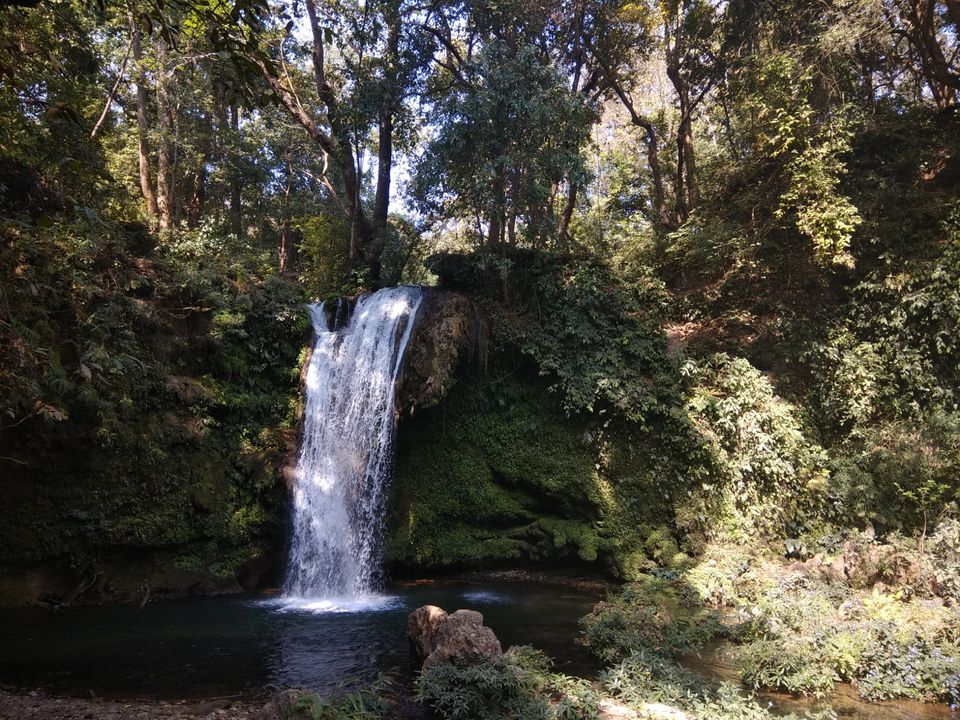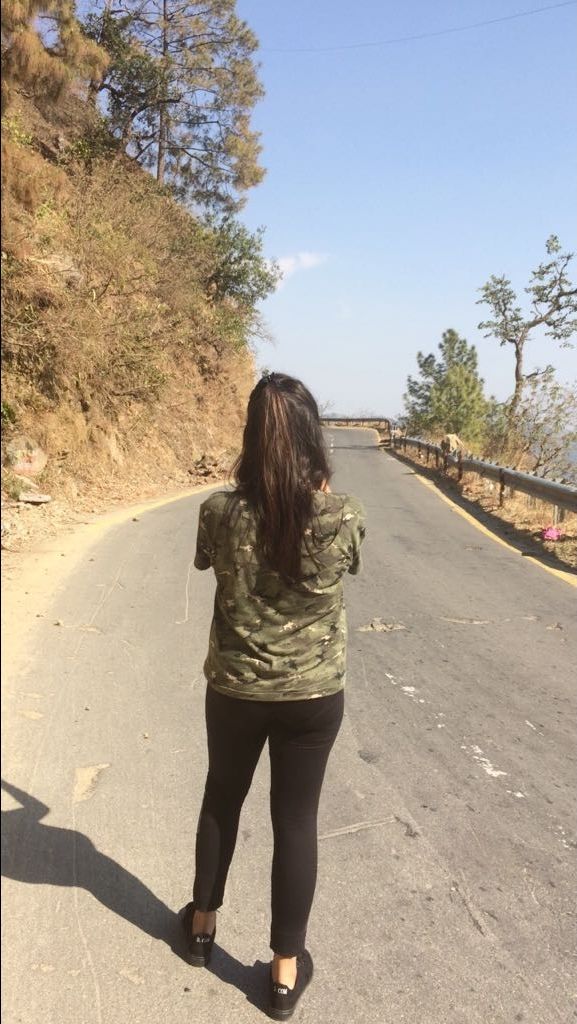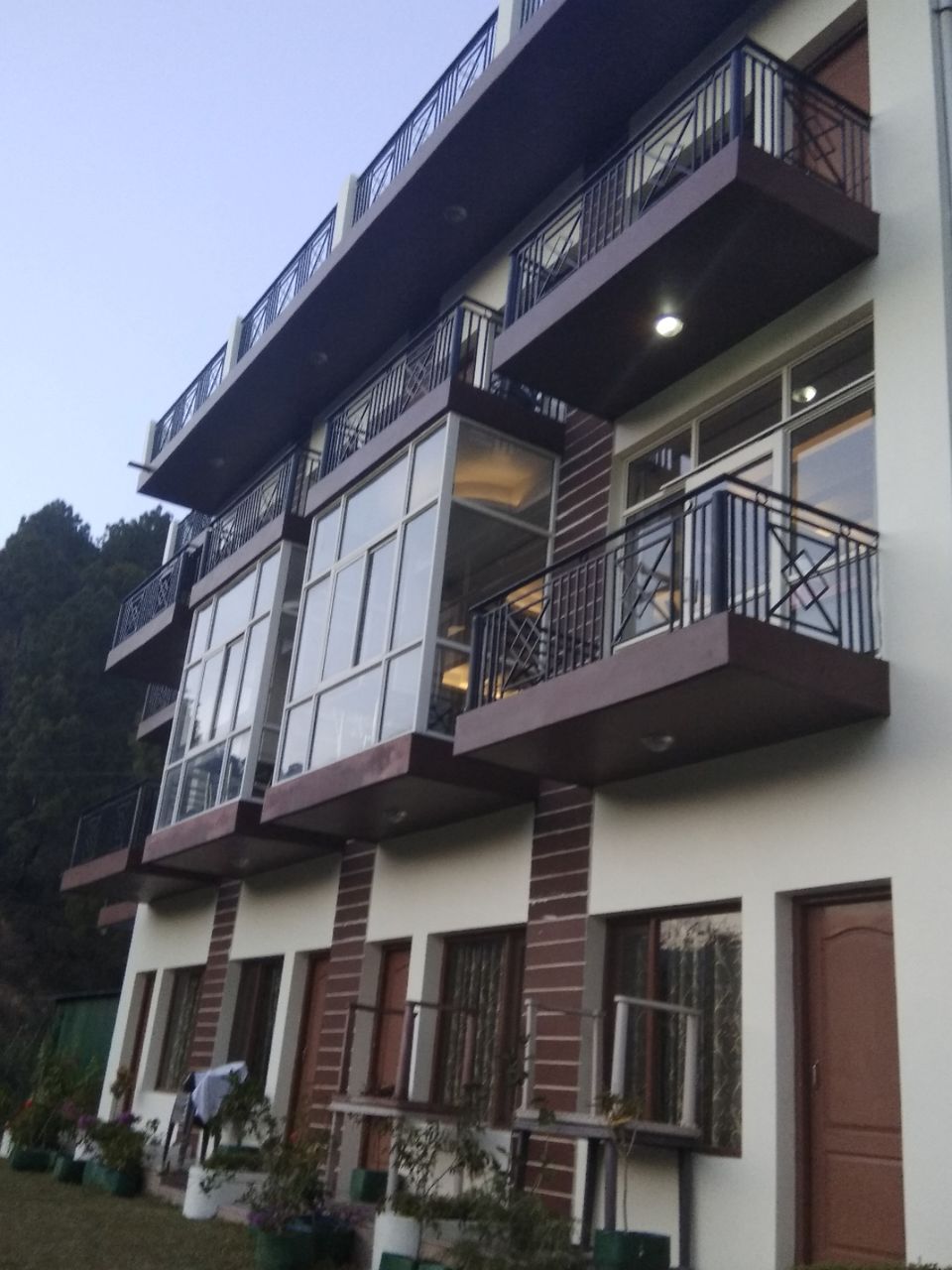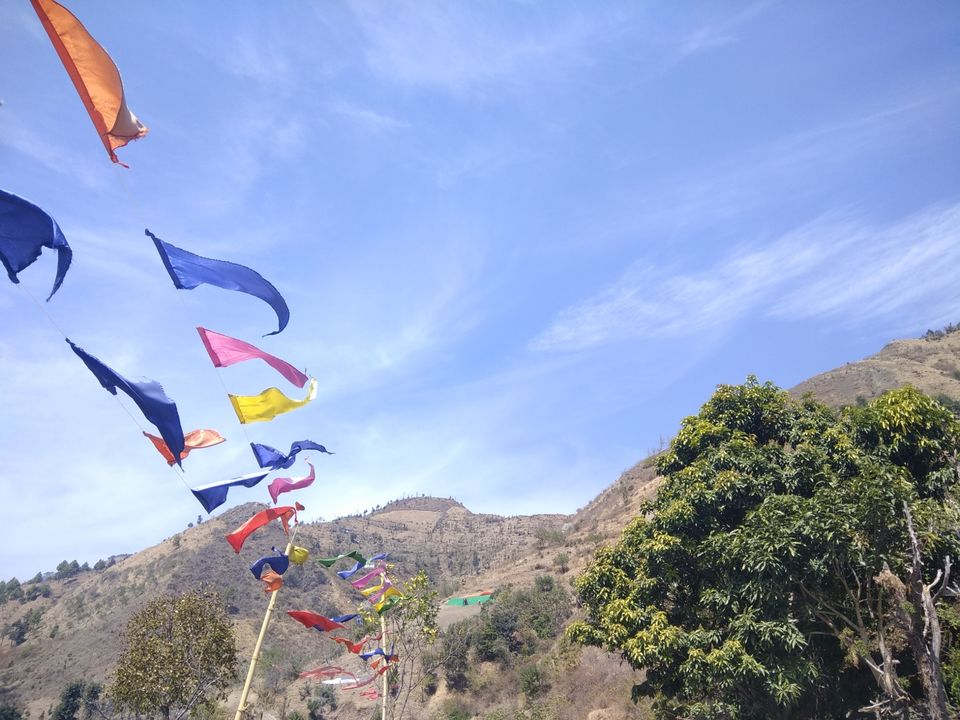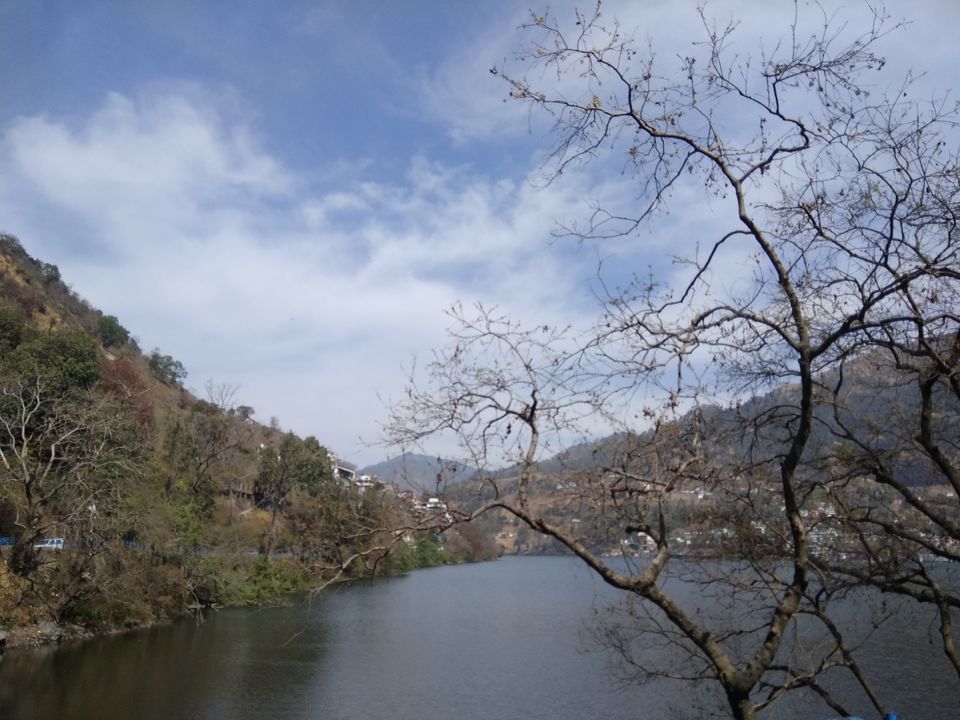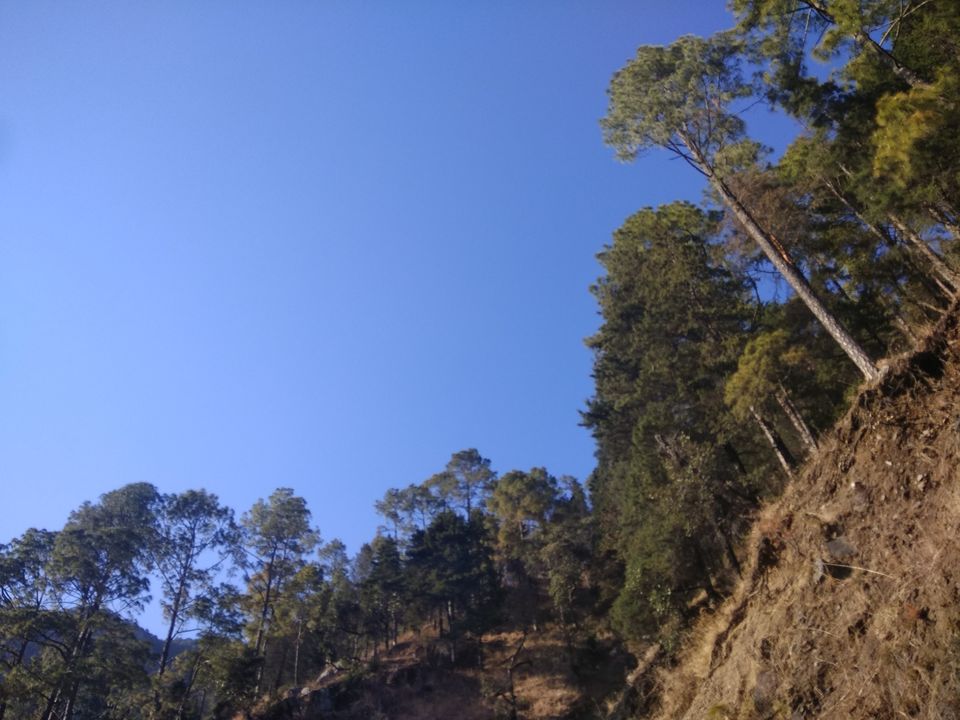 As we reached our hotel; Hotel Apple Inn, Bhimtal, we were hell tired. Traveling from Delhi to Bhimtal took around 9 hours. Though it was a long way but I can't deny the unimaginable beauty my eyes had encountered while we started our drive in mountains. The lush green trees and blue skies looked nothing but magical. ♥️
After resting for an hour or too we headed towards a local marketplace so to fill our bags with some junk for the night.
It was a lazy day indeed. As we were back we sat under the stars and experienced nothing but serenity. Soon we called it a day and slept peacefully, after all the following day had stored so much for us.
Yayyy! I woke up, ran into the garden which faced the gigantic hills. The air was fresh and the morning was one of the most beautiful mornings I had seen in years. After the morning chores, I and my friend rented a bike. And trust me it was the best decision. If in hills, bike ride is a must. Moreover, it wasn't that costly. INR 800, seems quite cheap. And, if you have great bargaining skills, do test them here!
We moved towards the city area for finding people who were offering paragliding . It isn't a hustle because as soon as you enter the site, these people catch you by their own selves. You needn't hunt for them.
As it was off season (March), we got great discounts and each person was charged INR 750 without gopro photography. We didn't feel like taking a gopro as anyhow they were supposed to click our pictures with DSLR which costed less than gopro.
So now it was my time to jump off the hill and come up flying like a bird. I had the unforgettable experience of ny life! It was when I jumped off the cliff freeing myself from all the anxities as I flew with a glider above the 9 lakes of nainital. I re-lived my life and established myself again. I found the real me! The one who swears by traveling. This was my transformation into a traveler♥️♥️
After this we headed towards mall road which seemed amazing as it was 5.00 pm. The sun was about to set. Streets were crazily filled with people.
Here we visited a gaming parlor which was near the parking area. We reinvented our young selves, played video games and enjoyed. Each token costed between INR 10-20 depending upon which game you chose to play. Followed by this we bought candles which are the best souvenirs you can get from Nainital. They were the prettiest 🌸
How can i forget the Naini Lake? I stood there constantly staring at it, wondering about the alluring nature. With mountains in backdrop it looked breathtaking.
Tip- Do try momos in the tibet market which again is a few minutes walk from the parking lot.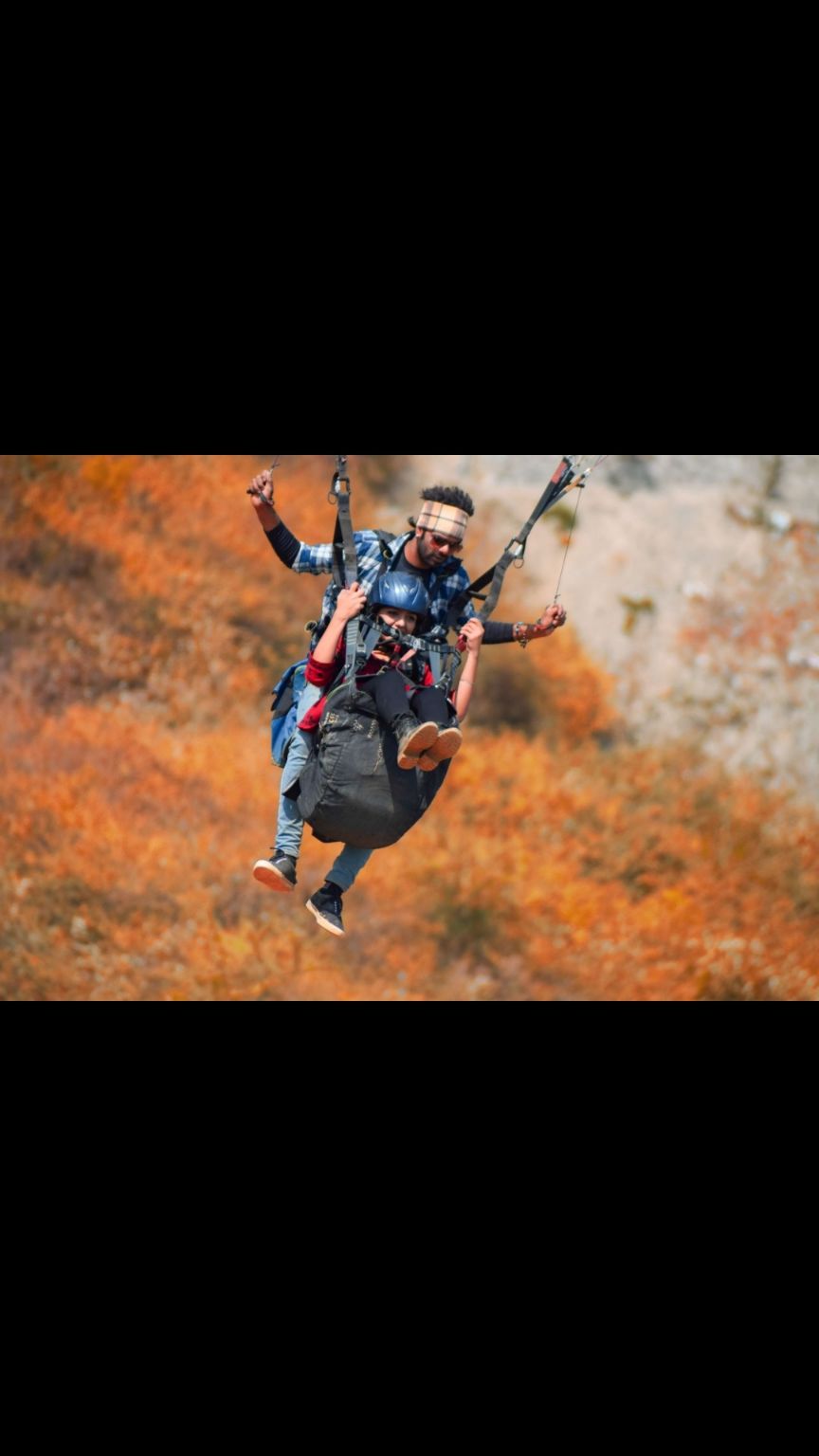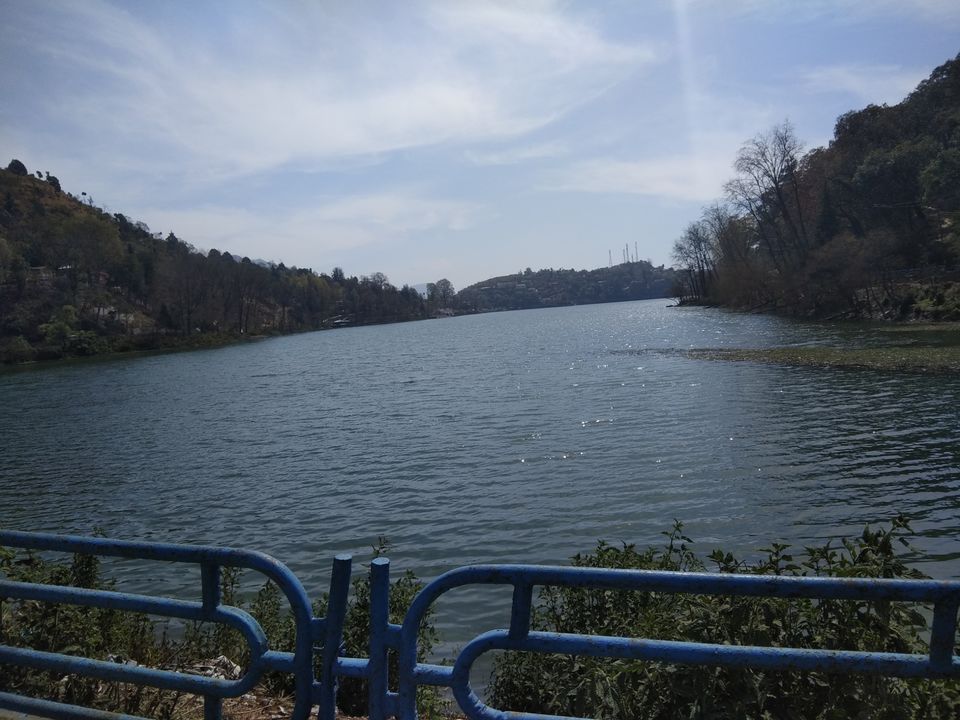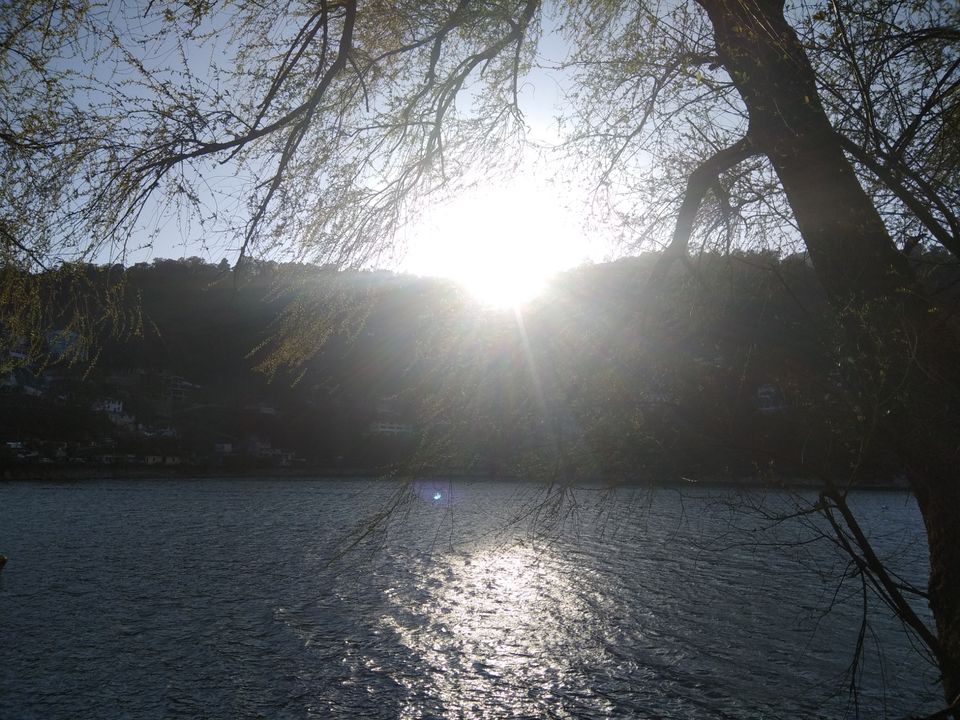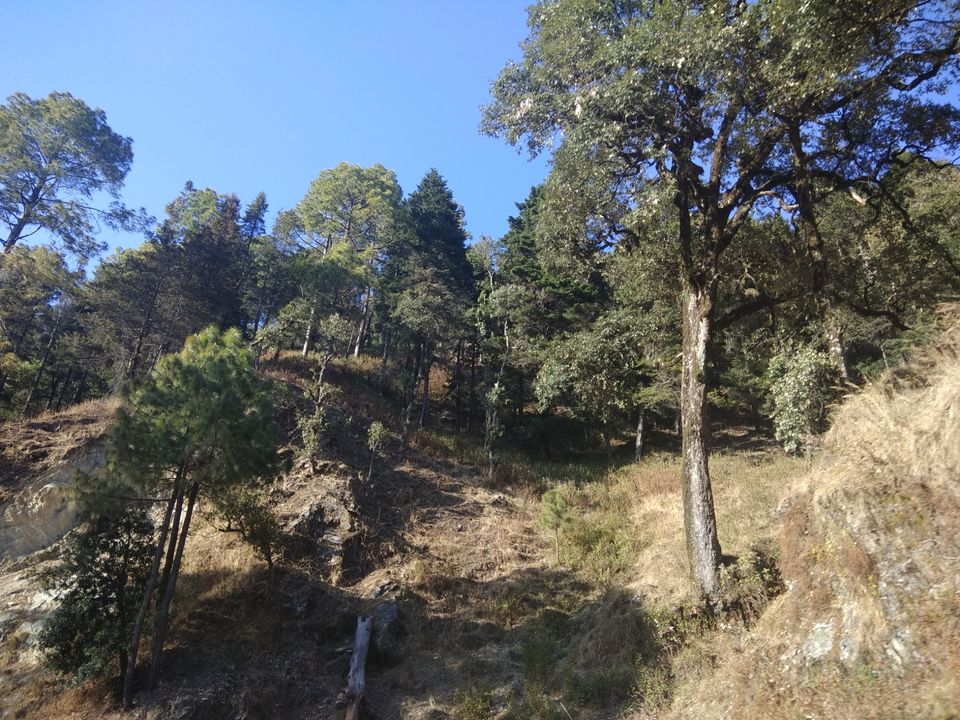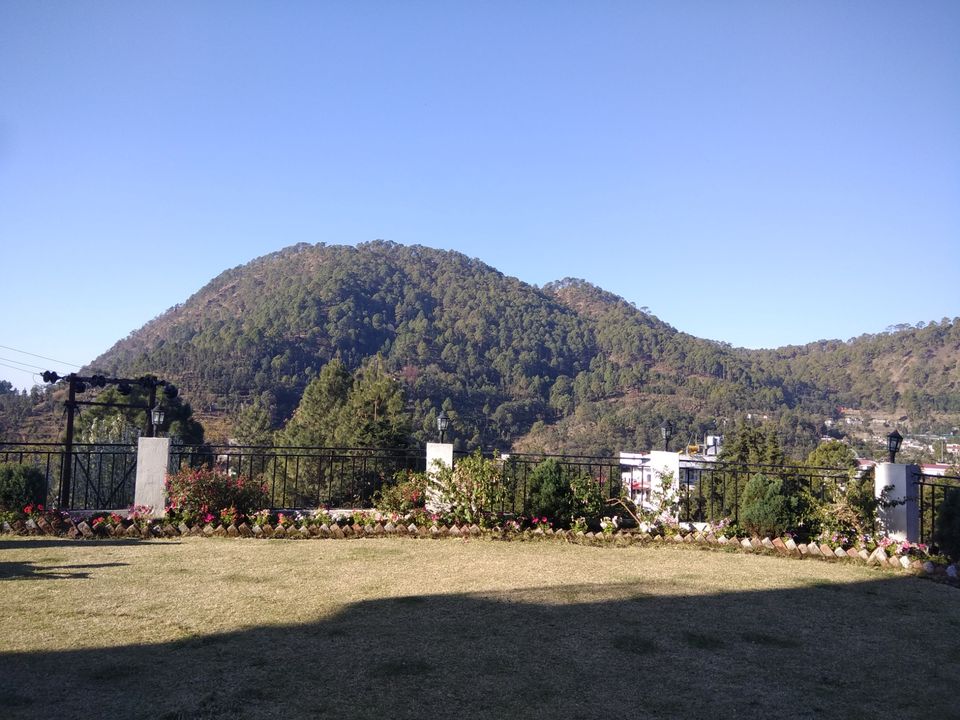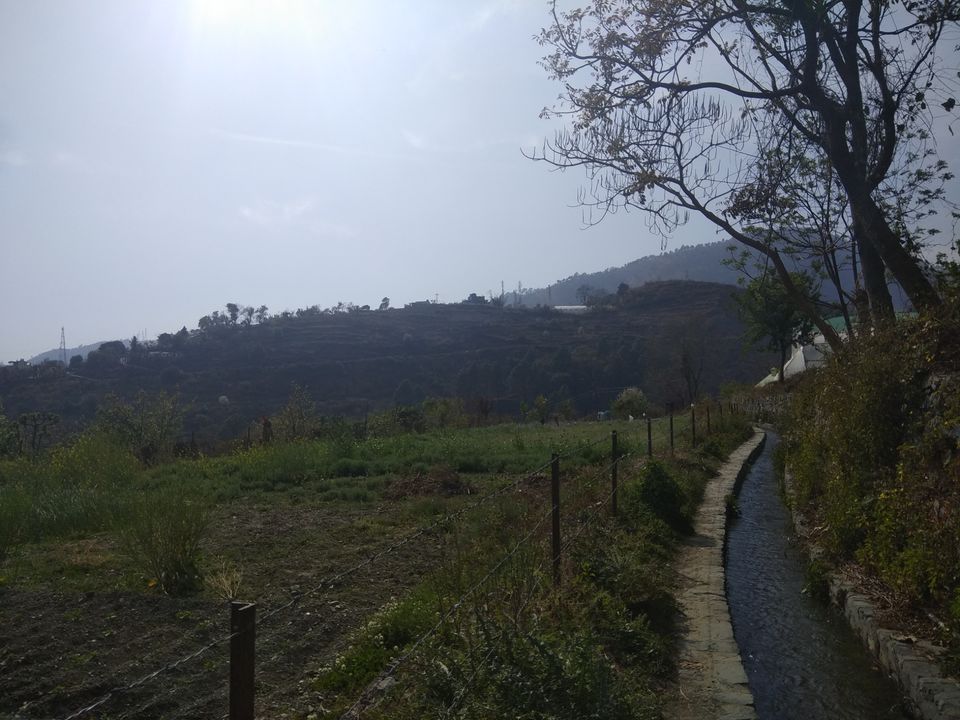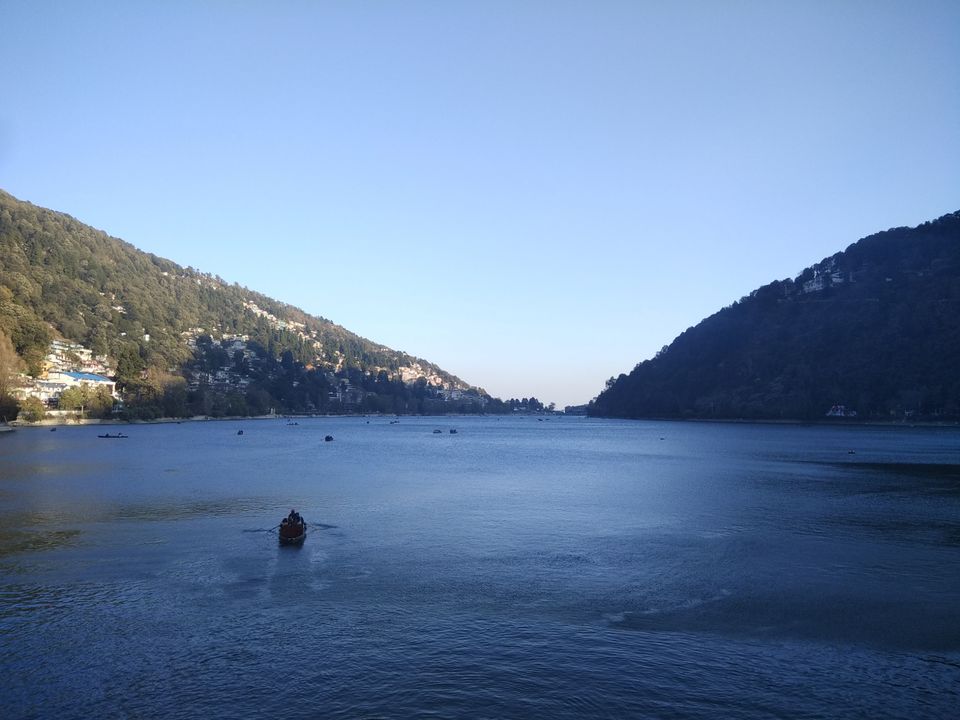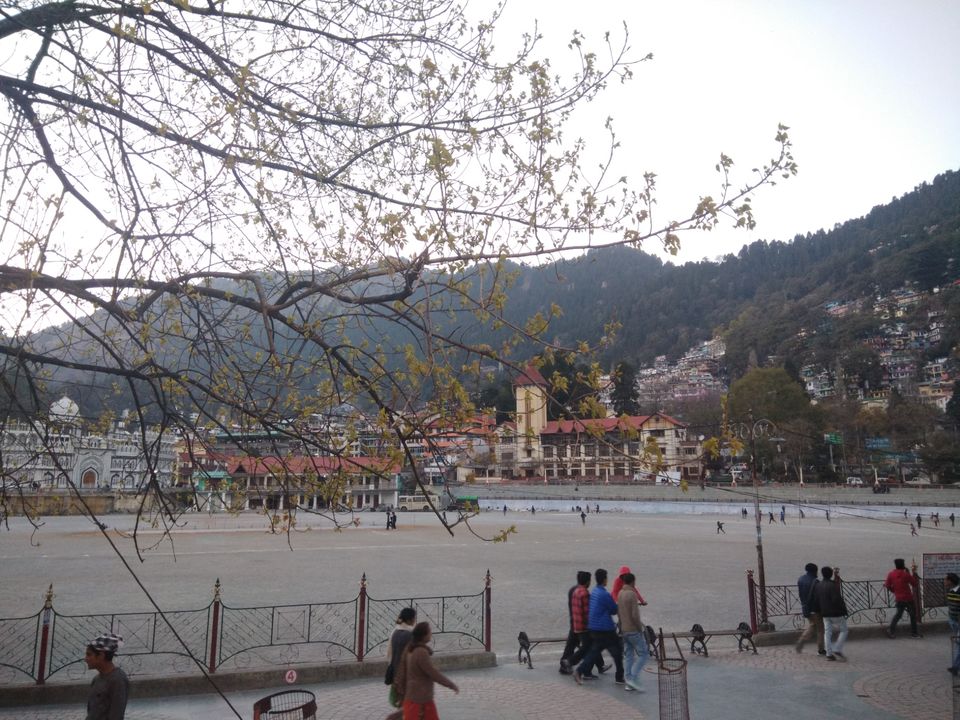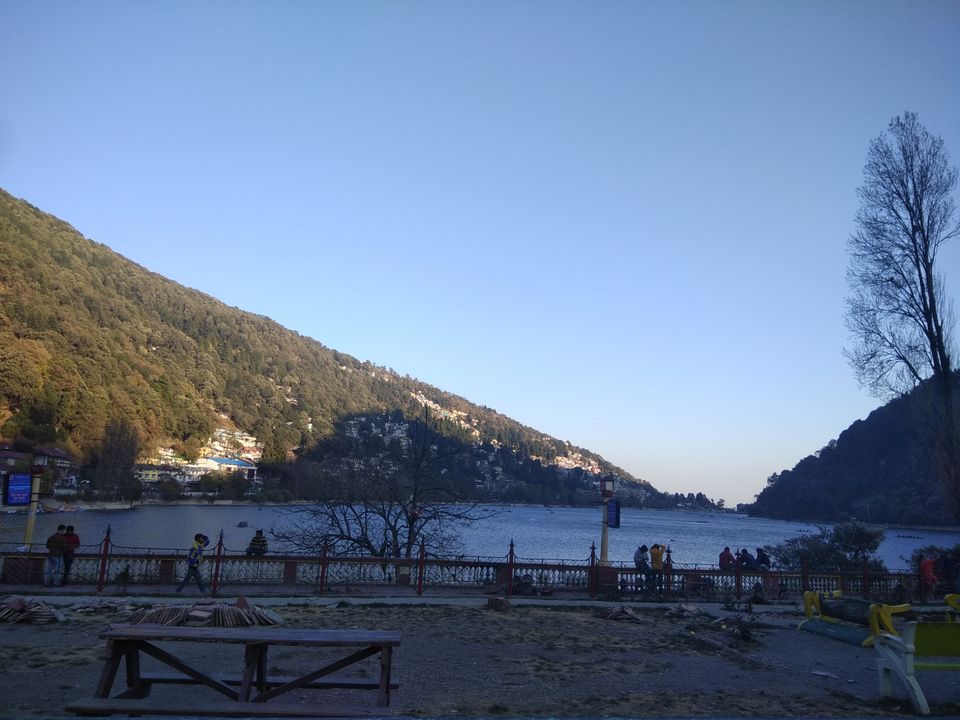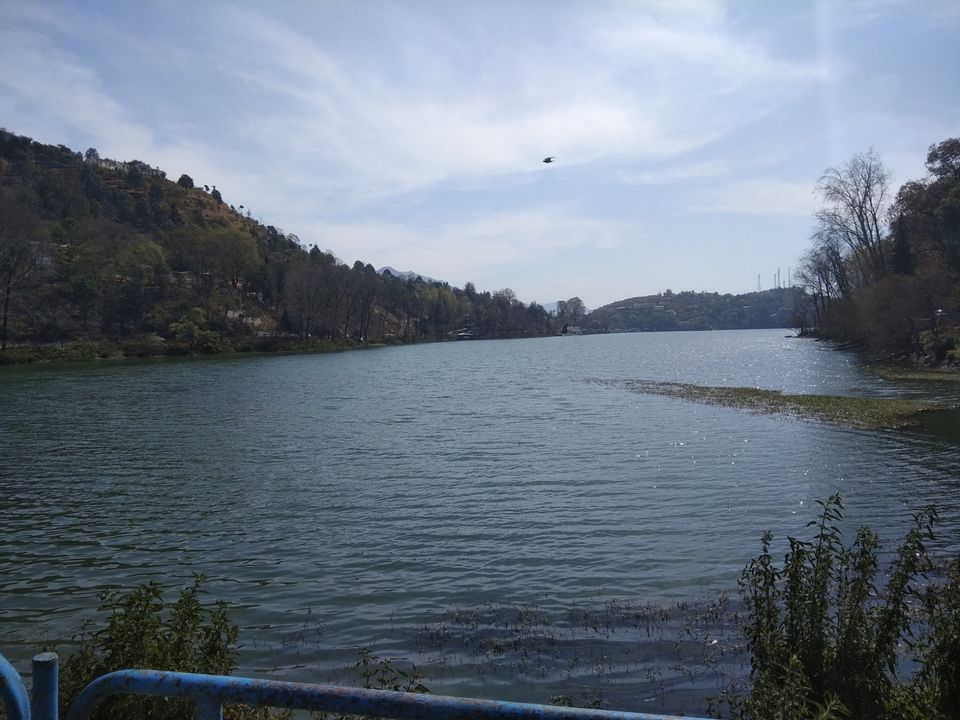 This was the day when we decided to go off beat. Hey! Google. We searched and found about the sattal lake. Though we actually didn't reach it but in our way of finding it we found another one which was isolated, amidst the jungle, and had hardly 5 people except for us.
We spent around 3 hours lying there. It was bewildering. IT FELT GOOD. It was indeed a relaxing day.
After this we had some chai and pakodas at a restaurant which had super tasty food at super cheap prices. Best for budgeted travelers. I just say it was the moat fulfilling meal in Nainital. It was situated two lanes down our hotel Apple Inn and was green in colour. (yeaks! Forgot the name)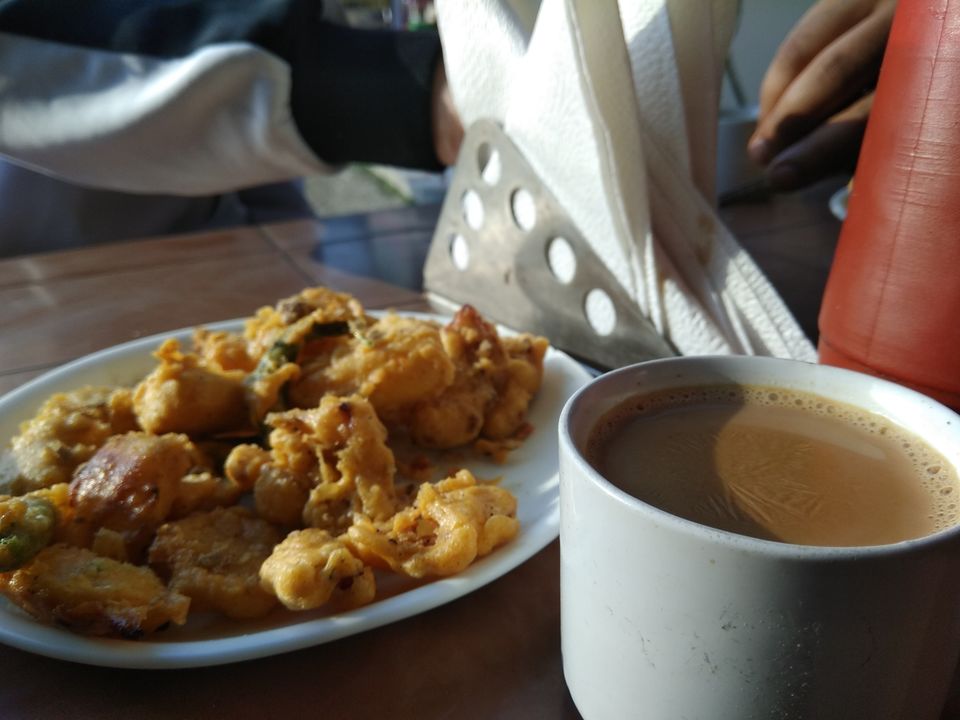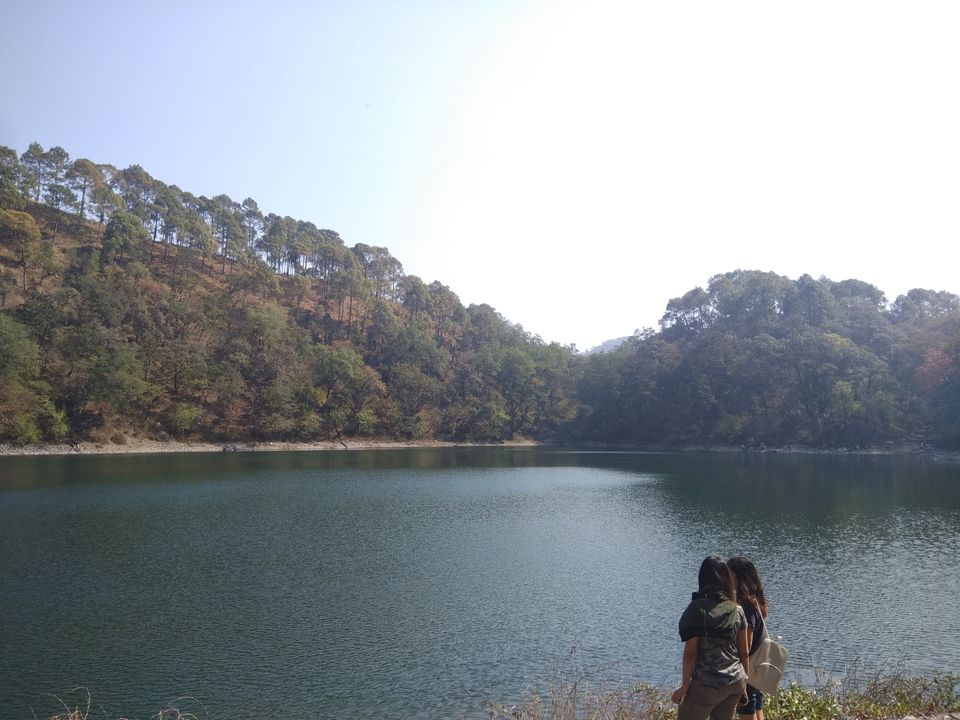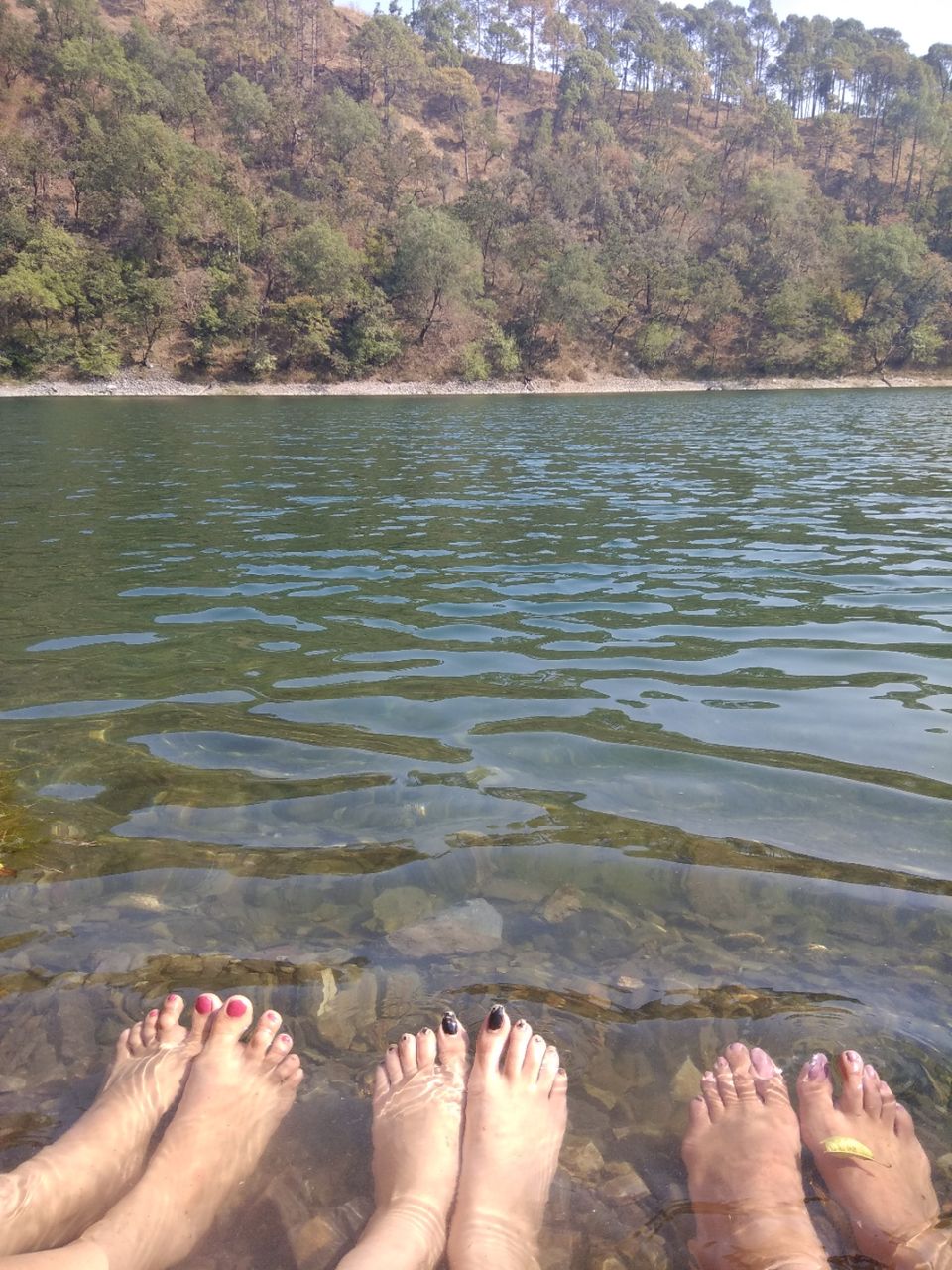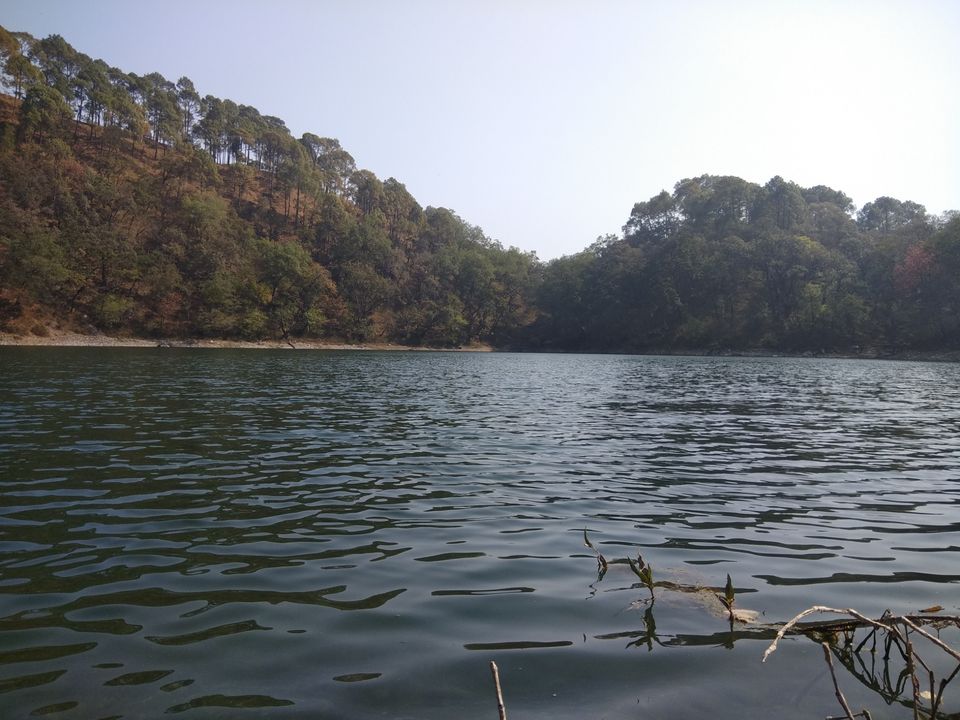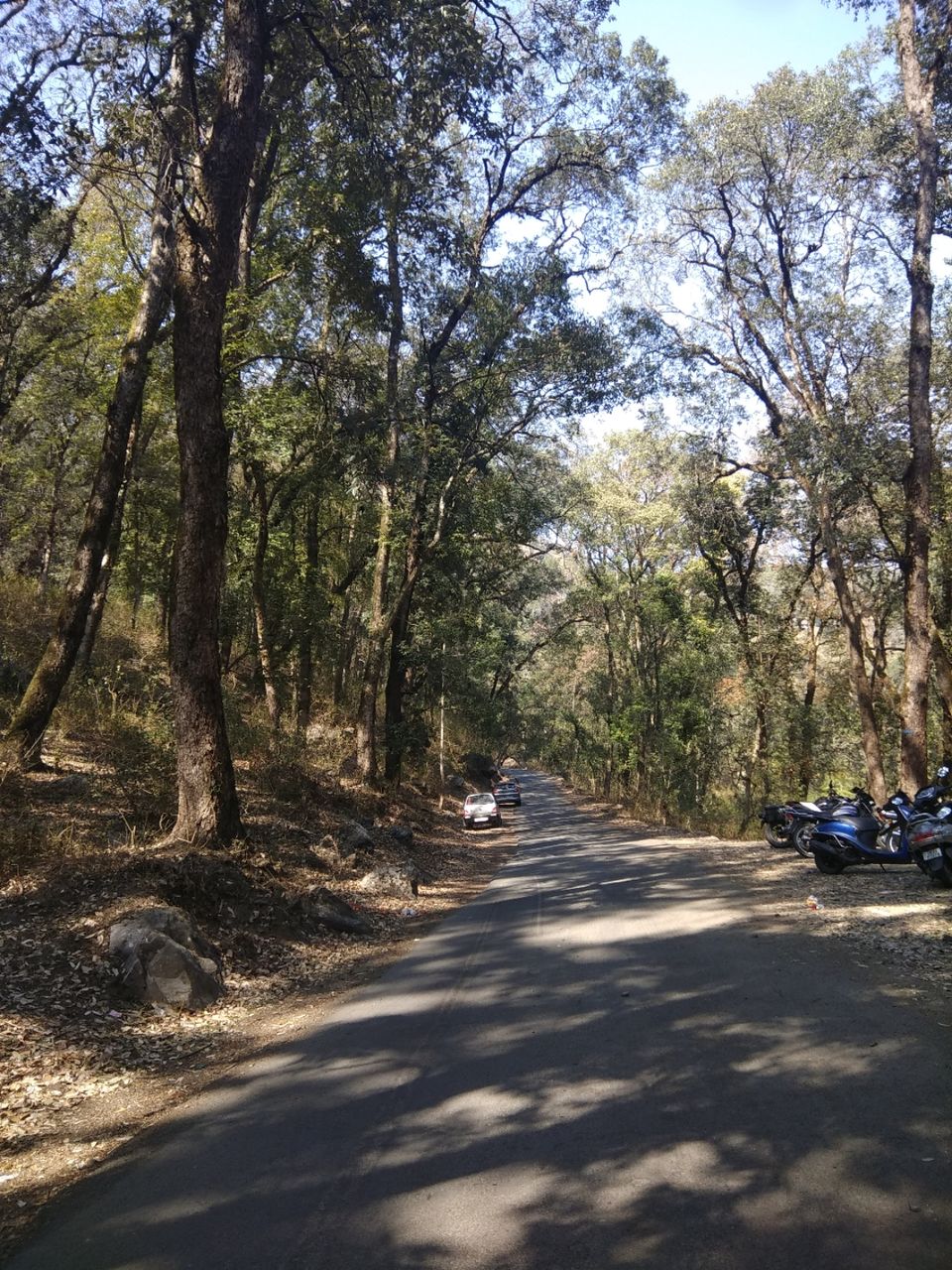 Today was the day we were leaving for delhi. Trust me if I would have been sponsored for life to live here I would have accepted the offer without any shame. But we had to leave so we did. Wait! A stop is yet to he told.
The Corbett falls. We halted at the place. Went in and explored the unadulterated beauty of falls. Now they have fences near it so to protect it from getting deteriorated. The water nearby was so clear that I was able to see pebbles and little creatures within.
After sending some hour exploring and walking in the wild we left the place and headed back to Delhi. (sobs)
This trip brought out the traveler within me! This is just a beginning ♥️