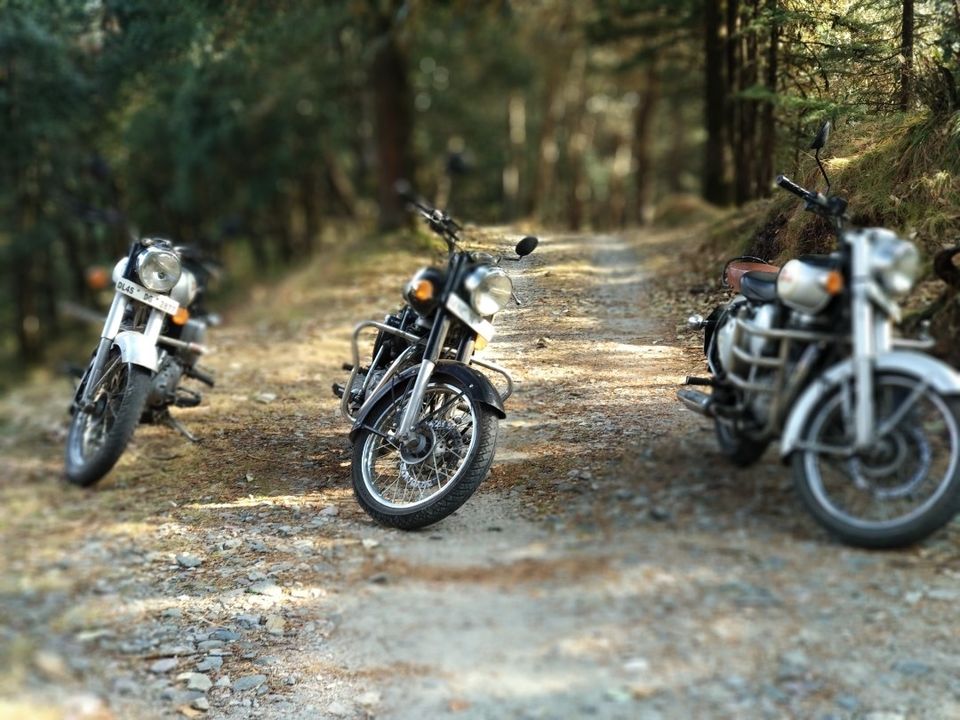 Important Points:
1) The roads have potholes ,so be careful while driving
2) Have an Offline Map as you won't find Network in most of the places.
3) Make sure your fuel tank is filled as you won't find many petrol pumps there.
New Delhi: Planning for a short getaway this week..Wanna see some exquisitive lakes..Wanna drive through some crazy roads..Well!!!..Nainital is always there to fulfill all your desires..At an altitude of 6500 ft. the City of Lakes will welcome you with open hands..Not so commercialized as other hill stations ,the mango shaped lake will magnetize you..Here's my experience of my expedition to Nainital this week.
As the clock ticked at 12 a.m., we started our 350 CC beast and left the National Capital speeding through the Meerut expressway.
We reached Moradabad by 6 am and the route from Moradabad to Nainital was very bad as it was full of potholes and patch works. Adding more to it, it was also foggy which delayed our trip.
After a slow journey we then turned our motors to the Corbett falls which is 40 km ahead of Nainital.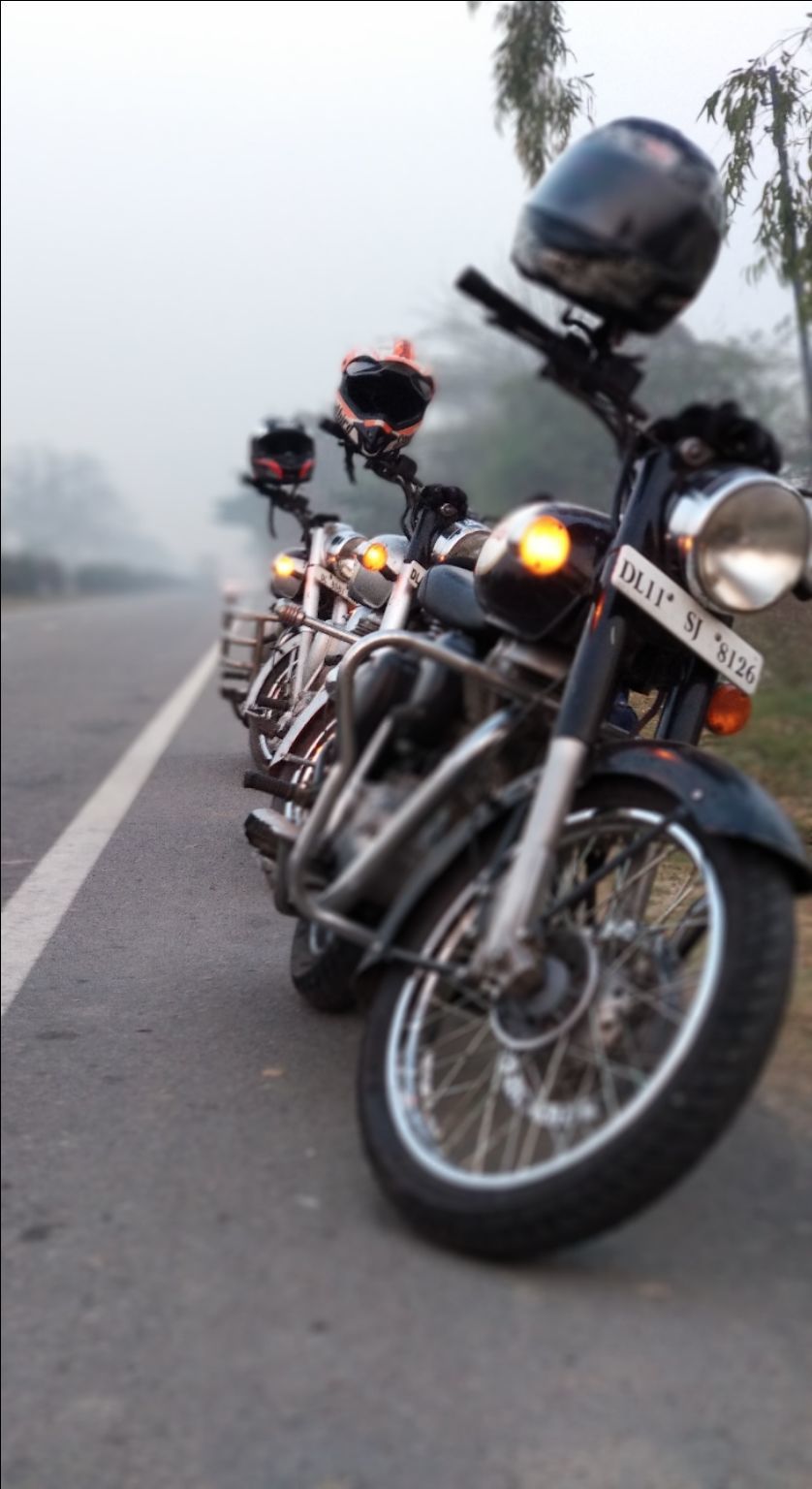 Nainital: It already noon and Nainital was not far away from us.Racing through the mountains we reached Nainital by 12.oo noon. After a 12 hr tiresome journey we stayed in a hotel (Hotel Nanak).After a small nap and a welcoming goodbye from the Sun we went out of our rooms to explore the local culture of Nainital.The evening was calm and it was obviously different one for a busy Delhite.Walking through the main market road you can find many shops for shopping and local Non-Veg Restaurants.We rested ourselves early that day because we knew we had to travel a lot the next day.
Corbett Falls: A small natural water fall on the way to Nainital kick started our trip with it's charm.Though vehicles were allowed , we decided to walk through the forest way. Surrounded by green trees on both sides and walking on stone path will mesmerize you.Though it was hot outside , the forest was that much cold that you never thought to pull off your jacket. The falls was small yet it was natural ,clean and the water was crystal clear.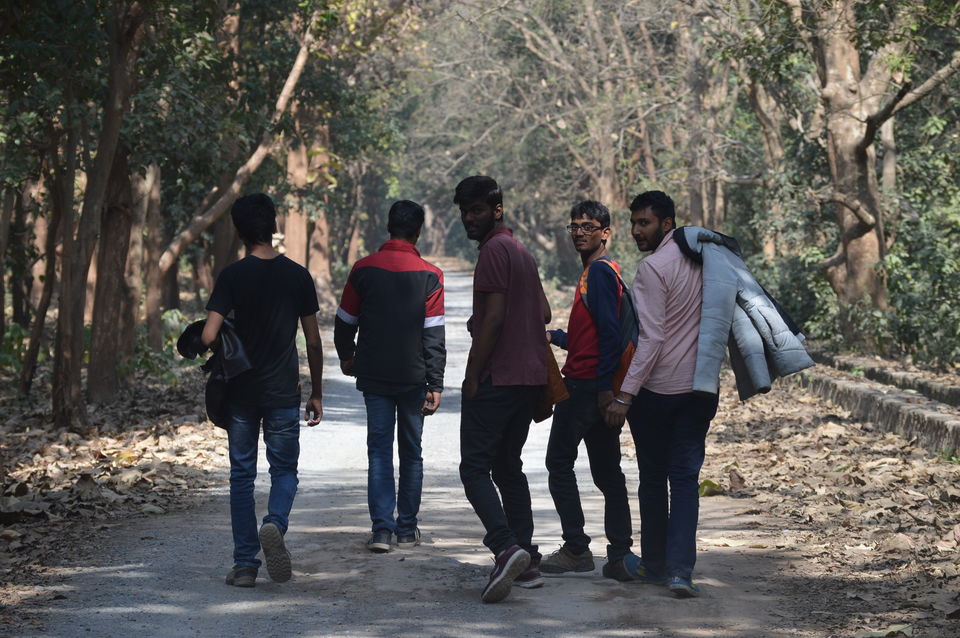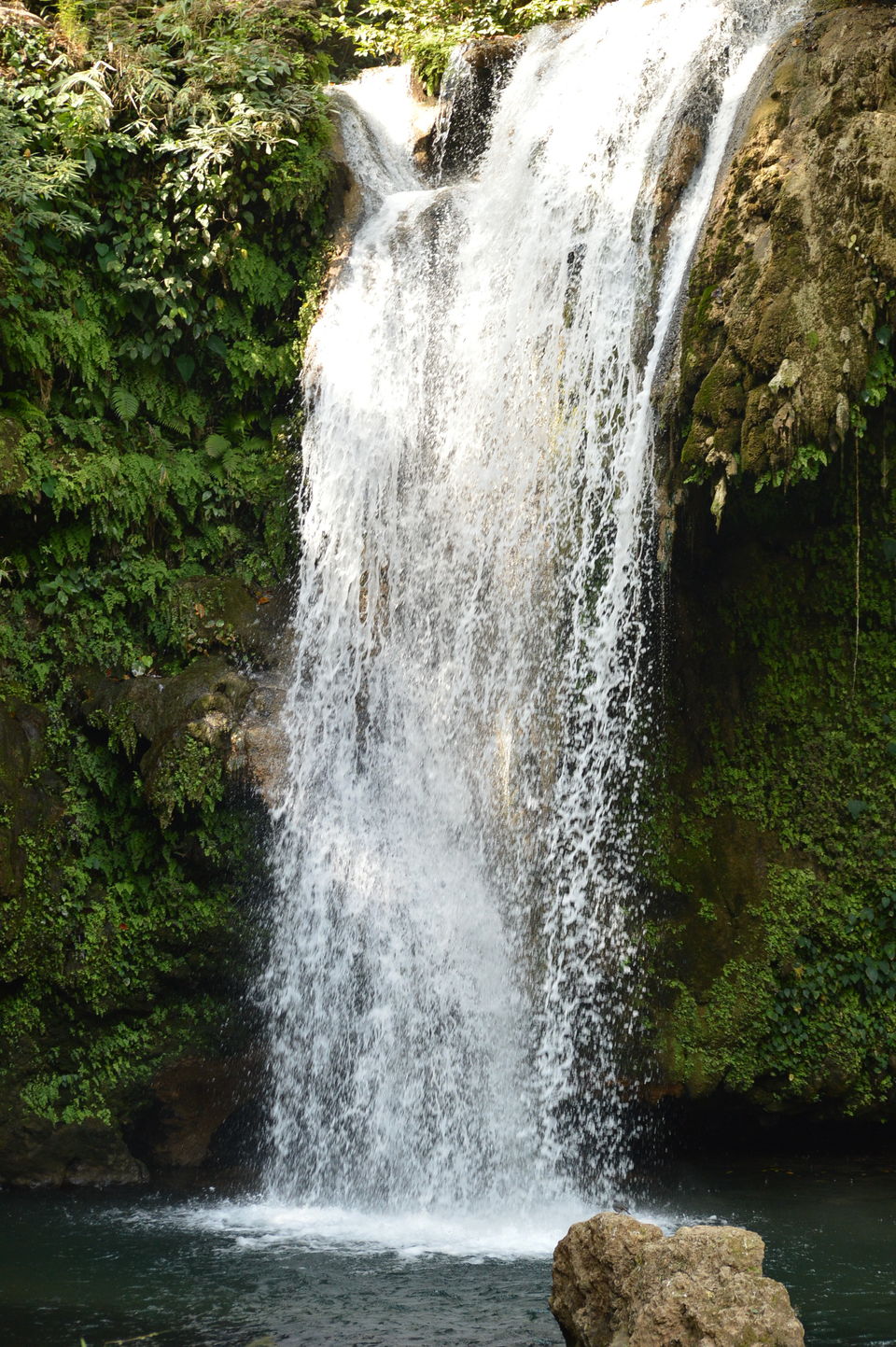 Cave Gardens: In the morning after our breakfast we went to Cave Gardens, place where you can venture through the caves.Walking through the six caves made us crazy.From walking in the woods to scrawling,squatting in the rocks we reached the exit.There are Six caves each with a different kind of designing.
Snow View Point: Himalayas!!..Yeah. You can only see it from here in Nainital. Though there was a rope way to reach the snow view point, we decided to go by bike. Sooner we realized that this was a right decision as we got to see some amazing sights from the top hill. It will also expose you to some peaceful devotional destinations.
Pangot: It was already dusk and we planned to take a ride.We got to know about it ,Yeah!!,Pangot,a small trekking campsite in Nainital. Canopied by tall pines on both sides and dark black road will lead you to that small fascinating town.Not the only the people, the birds from the Kilsburg Bird Sanctuary will also welcome you with their lovely tunes.A ray of sunlight passing through the Pines will drive you crazy.Avoid night rides here as there is always a threat from Wildlife through this forest way.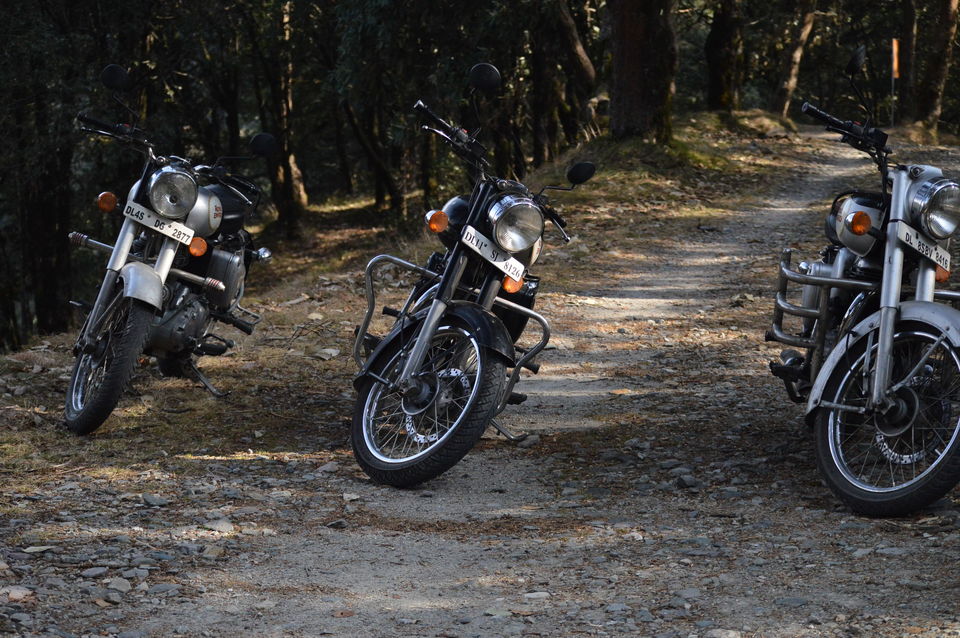 Nainital Lake: Though we were tired after a long tiring journey ,the glittering lake water reflecting those golden sun rays welcomed us.Yeah! we once again experienced the beauty of the lake.But this time through wheels.A glowing lake amidst a calm city ..What else can match this..Really it made our day..
Not only the dusk ,the dawn was also pleasant. After a rainy night , the Sun slowly showed its grace amidst the cloud packed sky..Well..Another ride through the same way..Boring??..Nahh!!.. This time even more glamorous. The early morning Zephyr was pleasant and energetic..Wind on my face ..Tears in my eyes...A Racing motor..What else a man needs..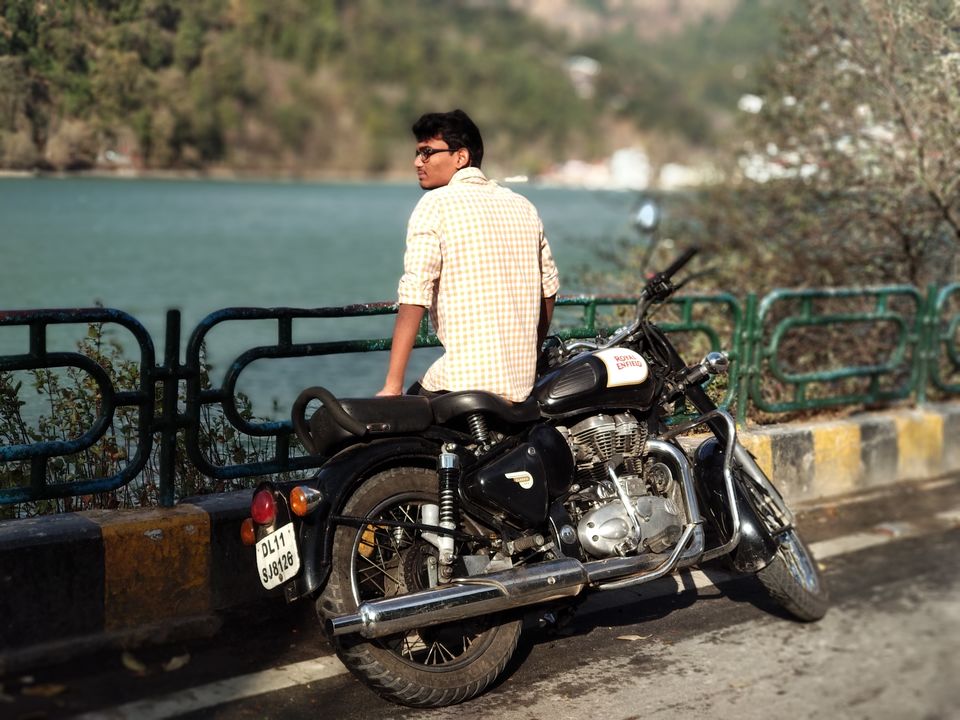 Mukteshwar Temple: Through the breezing cold we headed towards Mukteshwar which is 50km from Nainital, though our heart was still in Nainital. It led us to the bustling Bowali town where we had our brunch .We then Geared up to Mukteshwar. The road will drive you crazy but be carefull as the road is same way dangerous as it was fascinating. Pines, Rocks ,Slippery Roads, and many things to have a look while driving. Adding to it there are no barricades on sides.Be carefull Guys...After a 2 hr journey we reached Mukteshwar. Worshiping?? ..Nahh!!!.. Need some adventure there right.. Yeah!!.. We had a short trek there and we got to see some amazing view points.Not only that we also got to know some amazing facts about that temple from our guide.For all adventurers ,it's the place for you.From flying Fox to Standing over a rock projecting outside from the land which is 3000 ft above,it's all for you..Finally we thanked God for taking care of us and breaking all barriers which stopped us from there...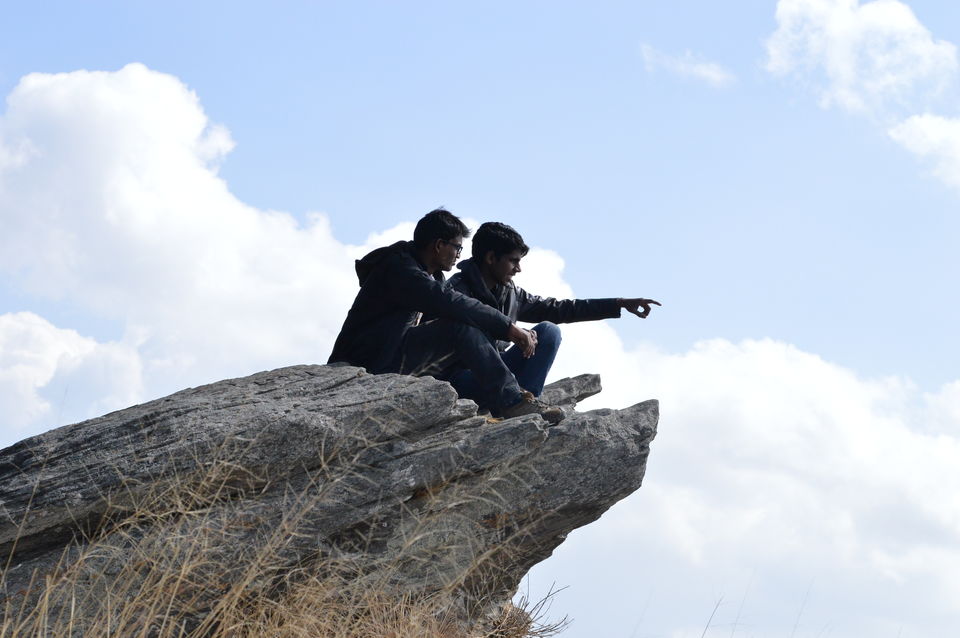 Bhimtal: Want to see some more lakes...Yeah!!..Then it's Bhimtal this time..Driving through steep roads from Mukteshwar you will reach Bhimtal.It was the best route a man can ever see in hill station.A steepy one though but with fascinating beauty.Finally Bhimtal ..Not only one lake you will see here but 4 lakes (Bhimtal, Nala Damayanti Tal, Naukuchital, Sattal)each different from others.
New Delhi: After spending a couple of days in Nainital and Bhimtal we then returned to Delhi with no hearts.Anyway it's not the end..Yeah the Himalayas is calling me..While others collect things , I collect memories.It's not staying in a place and visiting those tourists spots.It's a tourist's job.We are travelers .Explore different places and enjoy the natural charm in all hills.Hope we will meet somewhere in this earth while travelling.Thank You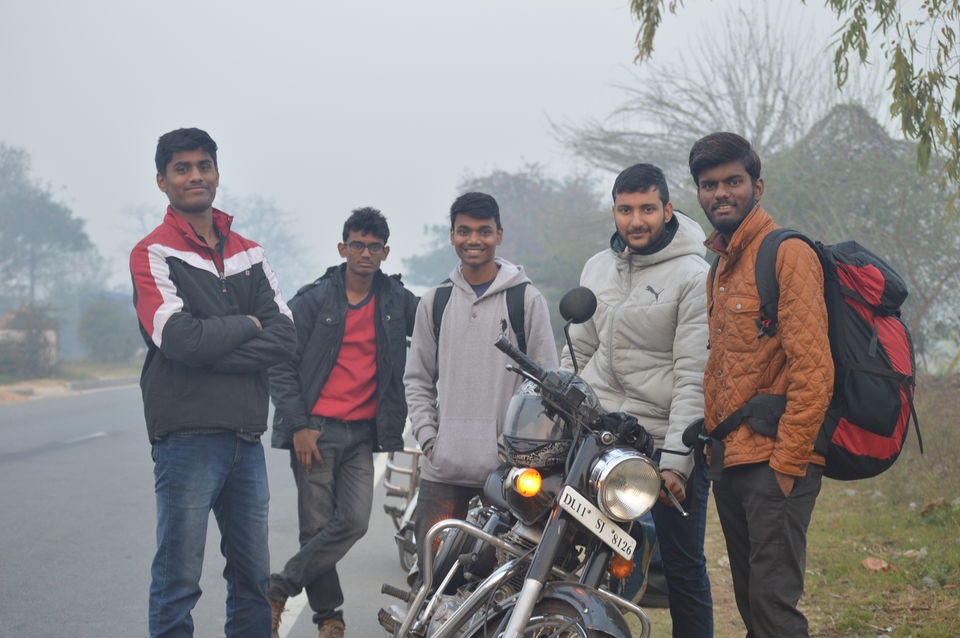 Frequent Searches Leading To This Page:-
Top Nainital Trip Package, Best Nainital Travel Package, Top Nainital Tourist Place, Best Nainital Hotel Packages, Best Nainital Cheap Tour Packages, Top Nainital Tour Itinerary, Best Nainital India Points Of Interest