The Akshardham Mandir in Delhi is not a very old temple but its stunning architecture, modern day outlook and peaceful surroundings more than make up for that fact. Here's a complete guide to everything you must know before visiting the Akshardham Mandir including the timings, the ticket prices, the show timings and some stunning Akshardham Temple images.
A Complete Guide to Akshardham Mandir In Delhi
To read more such blogs in English and Hindi, click here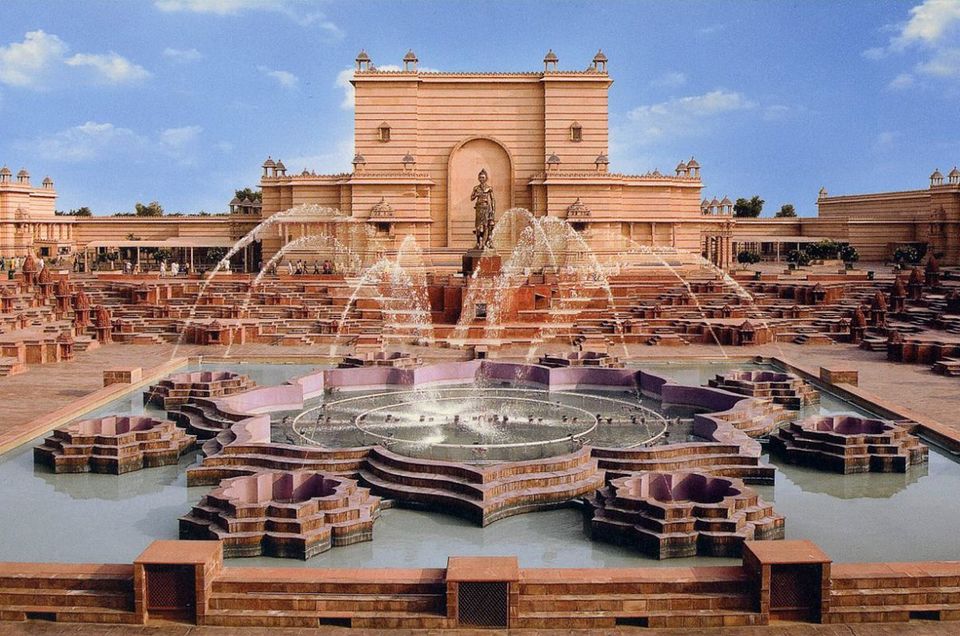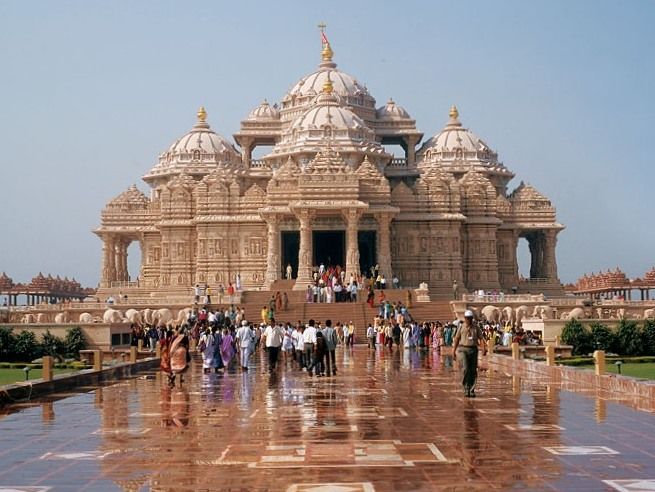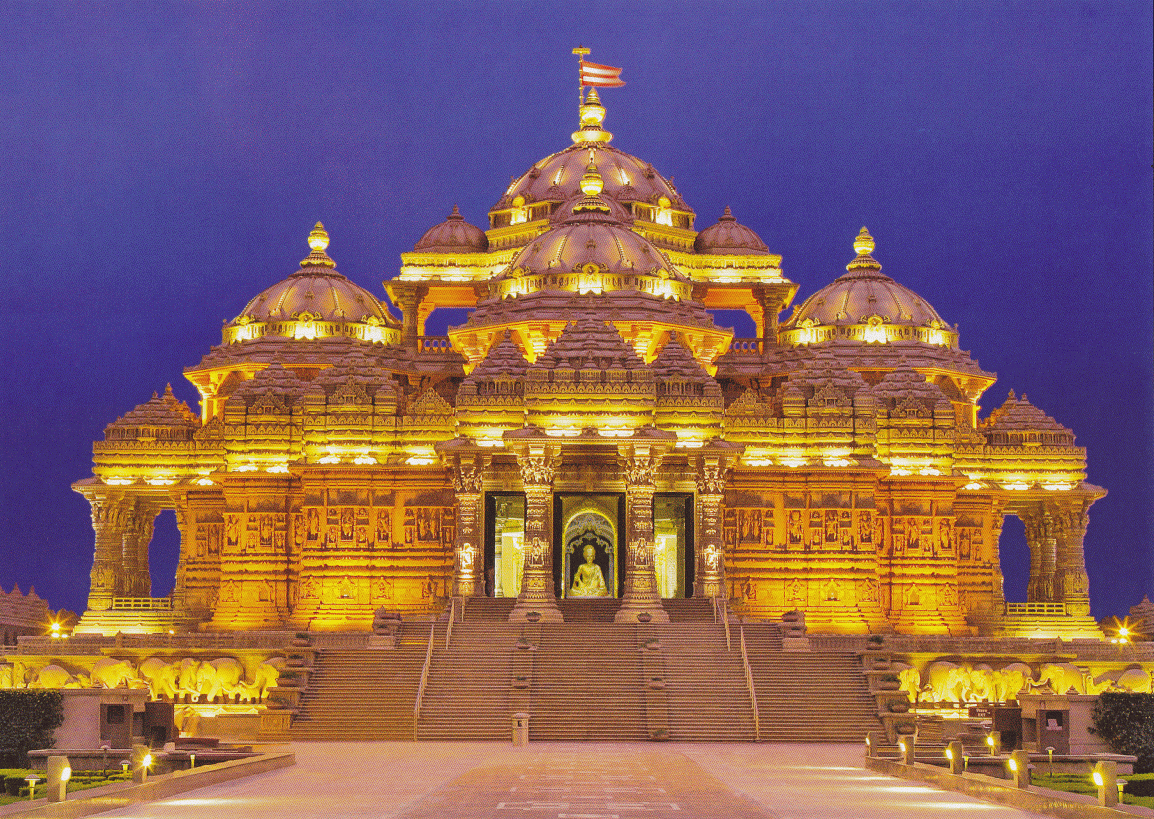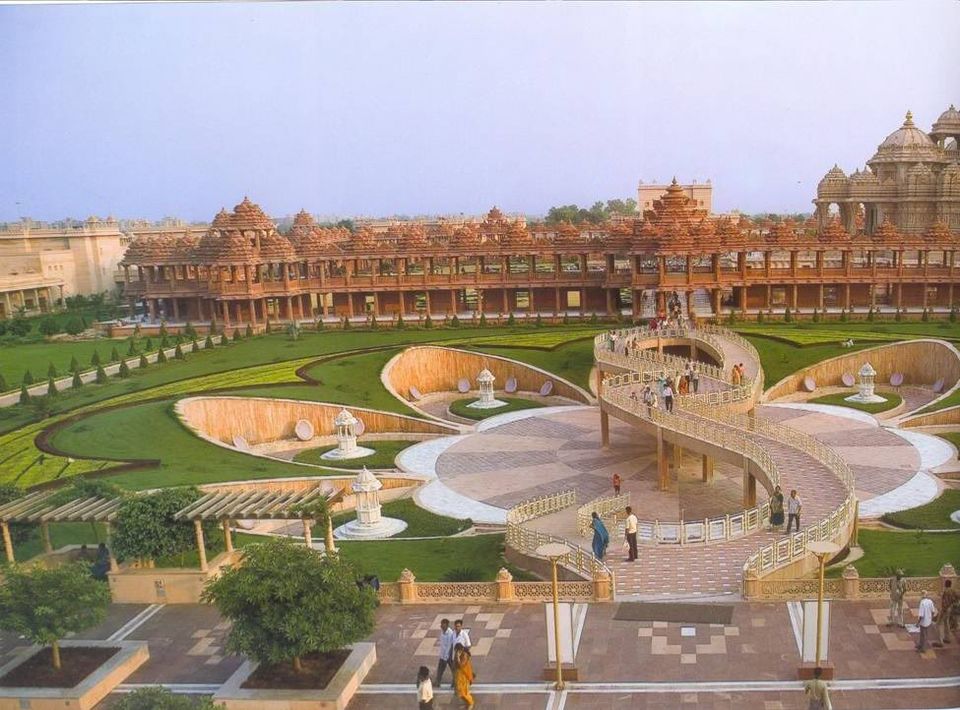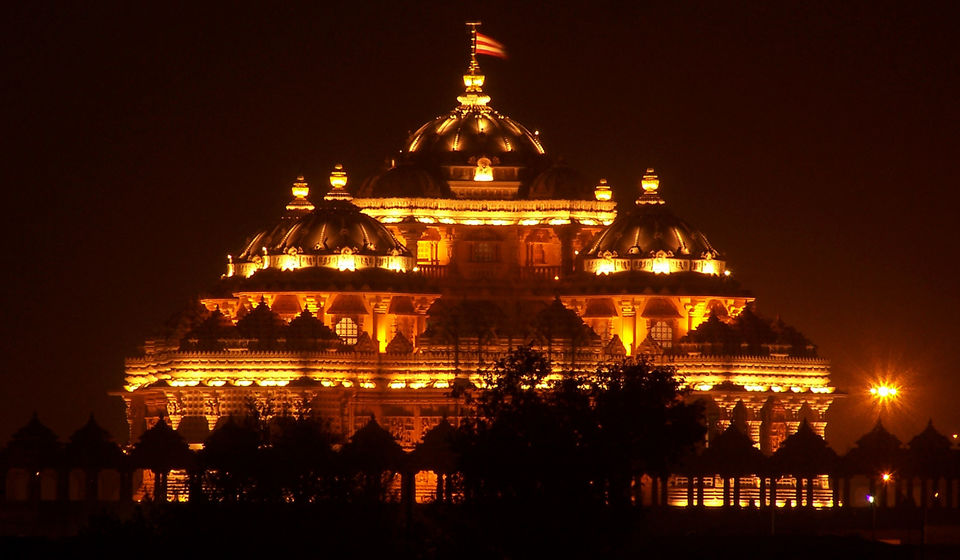 This time I am going to share the story of Akshardham Mandir, Delhi. And some some important things related to this place which are useful for each and every one who are planning to visit there in coming days.
About AksharDham Temple:
Akshardham Mandir or Swaminarayan Akshardham complex is a Hindu mandir, and a spiritual-cultural campus in New Delhi, India. Also referred to as Delhi Akshardham Mandir or Swaminarayan Akshardham Mandir, the complex displays millennia of traditional Hindu and Indian culture, spirituality, and architecture. It is the largest Hindu temple after the Akshardham Mandir in Gandhinagar both inspired and developed by Pramukh Swami Maharaj, the spiritual head of the Bochasanwasi Shri Akshar Purushottam Swaminarayan Sanstha, whose 3,000 volunteers helped 7,000 artisans construct the temple.
How to reach Akshardham Mandir:
. One can take metro, the nearest metro station is Akshardham, which is on Blue Line connecting from Dwarka to Noida City Center.
. Nearest railway station in Hazrat Nizammudin, you can take auto or taxi from there upto Akshardham Mandir it can cost around 200 bucks.
Points to be noted:
. Do not plan on Monday:
Yes Monday is the day on which most of the monuments comes under Archaeologic Survey of India remains closed on Monday. The same is true for Akshardham Mandir also.
. Make a full day plan for it:
There are so many things to watch there. So take an full day for it. 3 or 4 hours are not sufficient to explore its beauty fully.
. Do not carry any kind of electronic gadget including cell phones: Try not to carry any kind of electronic gadgets like cell phones, camera, headphone etc. If it is not possible then there is a option available to put it on cloak room but the entire process of filling form then spend minimum 1 hour to get your number will make you too much tired. Some time it take more than 1 hour to complete this process.
. Do not plan on Sunday or on some national holiday:
As we all know Delhi is full of crowd and on weekends or on national holiday's the crowd is to much on places like Lotus temple, Akshardham Mandir etc. On these days, it will take much time to complete the entire process of keeping your gadget and clearing the security check.
. Do not take any kind of bag with you:
Only wallet and small size lady bags are allowed in the temple premises after passing through different security check. If some kind of baggage is with you than you have to keep it in cloak room.
. Carry drinking water in transparent bottle:
Only water bottle is allowed with you with a condition if its is transparent.
. Do not wear skirt less than knee length:
Females wearing skirt less than knee length are not allowed inside the premises. So try to avoid it. :P
. Wear some comfortable outfit:
As the entire premises is to big and we have to walk around it so wear some thing in which you are most comfortable.
. Food is available inside the premises:
There are so many food outlet are available inside the premises where one can enjoy coffee, snacks, food, ice cream. Out side food is not allowed.
. Its free:
Yes, there is no entry fee is there :)
. Don't forget to carry a pen with you:
You have to fill a form to put your baggage or gadget in the cloak room, so a pen is essential.
. Do not miss the water show:
The timing of water show is 07:00 PM IST. Do not miss it, its awesome.
. Security members are very helpful.
Akshardham Mandir, Delhi – In a Nutshell
Akshardham Mandir is one of the largest Hindu pilgrimage sites in the country. Its architectural genius and intricate beauty make it a highly sought after tourist destination in Delhi. Add this place to your itinerary to have a splendid and spiritual experience.
Keep the following in mind while planning a visit:
Where is Akshardham Temple: Noida Mor, Pandav Nagar, New Delhi, Delhi 110092
Akshardham Mandir timings: 09:30 am to 06:30 pm, open from Tuesday to Sunday.
Akshardham Mandir ticket price: The entry to the temple complex is free, but you need to buy tickets for the exhibition (Rs.120 to Rs.220, depending on your age) and water show (Rs.50 to Rs.180, depending on your age).
So when you are coming ???
To read the same blog in Hindi click here

Frequent searches leading to this page:-
akshardham mandir Delhi, things not allowed in akshardham delhi, akshardham temple delhi timings and tickets price, weekend getaways from delhi