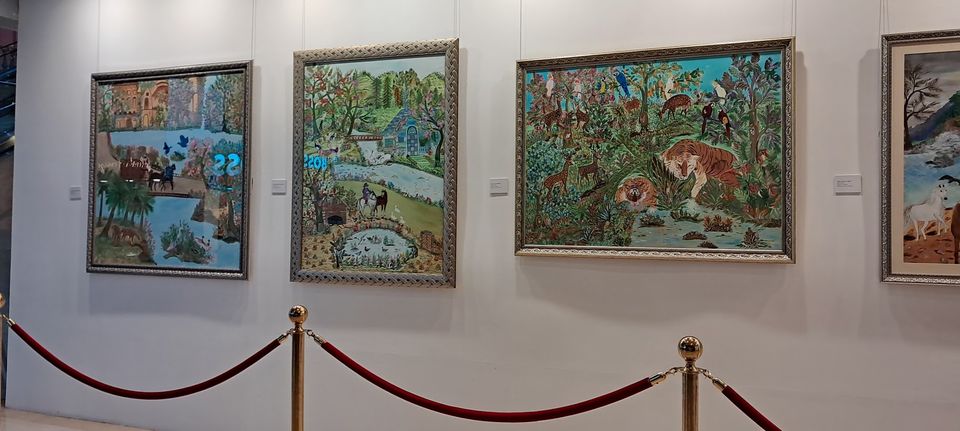 Badrunissa Irfan's A Thousand Shades of Passion showcases a colourful world portrayed by the artist who brings out her inner child through acrylic paintings. The vibrant artworks were all created over the course of one year, which is remarkable!
The artist took to painting after overcoming a coma and personal challenges. After spending months struggling with depression and dealing with painful experiences, she decided to finally do something for her soul and took to painting. Needless to say, each piece of art brings forth a cheerful scene dotted with details, animal elements and landscapes. The inspiring show brings a burst of colour to the frame as you stop and take in each painting and soak in the little details that seem to pop up every time you look.
The artist's story reminds me of my favourite quote by Neil Gaiman - "Make good art", a lovely piece of advice which Neil shared about overcoming personal challenges by channeling your inner artist. And Badrunissa Irfan's show is a testament to this perspective.
I was fortunate enough to have a private viewing, but the artworks are on display till 13 February, 2023 at the Sublime Galleria, UB City, Bangalore and open to the public. All the pieces are on sale with the proceeds going towards charity. With many pieces already sold, if you're aiming to get your hands on one, you should head there quickly.
Drop in to explore the whimsical, colourful and happy world by Badrunissa Irfan. The gallery also invites up and coming artists to showcase their work with them. So reach out to find out more.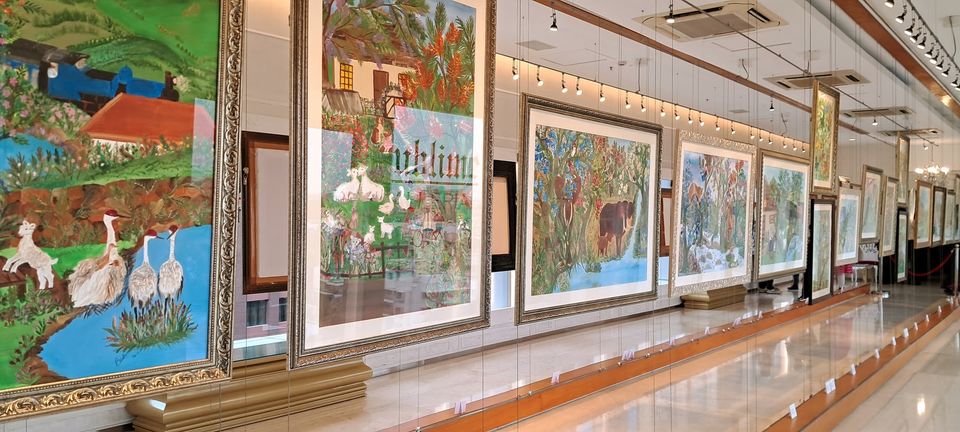 You can also contact the art gallery at 081473 76032.
Thank you LBB Bangalore and Sublime Galleria for this lovely viewing.
Ready to travel for free? Earn credits and redeem them on Tripoto's weekend getaways, hotel stays and vacation packages after the pandemic is over!
Explore the best of travel inspiration on Tripoto Instagram!