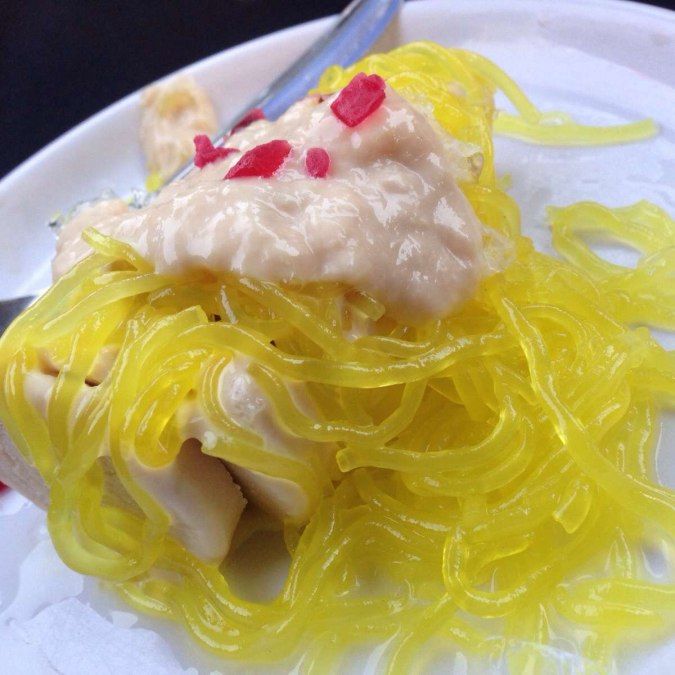 Delhi is a city where everyone is a foodie and people just love to explore and eat. Here are the places where you can have the best Kulfi Faluda...
Kulfi Faluda is an Indian dessert which is prepared in a traditional way. Milk is cooked for hours so that it can get its creamy texture. The same is sweetened and flavours are added along with nuts to add the crunch. It is then stored in refrigerator to be freezed till it become semi solid.
The Kulfi is now ready.
A scoop of kulfi is served with boiled long strings of vermicelli and garnished with nuts and rose syrup.
Trust me you can gulp it all!
But, we don't want to wait for this long to make one and then eat. You can straight away rush to these famous joints.
STOP DROOLING, RUSH AND START CHOMPING
Roshan Di Kulfi, Karol Bagh
It is one of the famous joint in Delhi to have this amazing dessert. It has been there in Karol Bagh since 1951 and presently its 3rd generation is running this outlet. They mix all the natural flavours and the best quality products in its making. So, next time whenever you go shopping must try this savoury dish.
Costs Rs. 250 approx. for 2 people
Sindhi Kulfi, Lajpat Nagar
You can easily locate this place as it is near the Lajpat Nagar traffic light, just in the corner of the road. It is a small dessert parlour but the taste will really roll your taste buds. You will find this place always flooded with people especially in the evening and night hours. It is very flavourful and light on your pocket.
Costs Rs. 100 for 2 people
Small Kulfi Faluda Kiosk, Amar Colony
There is no particular name of this outlet as it is like a small tradition kiosk set up (a thela) but the taste and flavour of kulfi faluda will provoke you to come to this place over and over again. It is situated in the famous street of Amar Colony in Lajpat Nagar. This street is also known as Chatori Gali. If you are finding it difficult to search the place and then you can ask anybody and in minutes you will be there.
Costs Rs. 100 approx. for 2 people
Giani's , Multiple outlets
It is one of those fancy ice cream parlours where you can find a large variety of flavours and sundaes. They serve it a medium sized transparent plastic cup unlike the other traditional ways serving in a quarter plates. You can have multiple toppings added on it though but best is to have it the traditional way.
Costs Rs. 300 approx. for 2 people
Kings Kulfi, Multiple outlets
Just like Giani's, this place also serves wide variety of icecream and desserts. If you have a craving to have faluda and not finding any other place then rush to this joint which is located in multiple areas in the city.
Costs Rs. 150 for 2 people
Add your favourite one today :)