While there are many places to hangout in Delhi, some are overcrowded and some overrated. Hence, I am listing down my top picks that travellers should visit when they're in the capital.
Top places to hangout in Delhi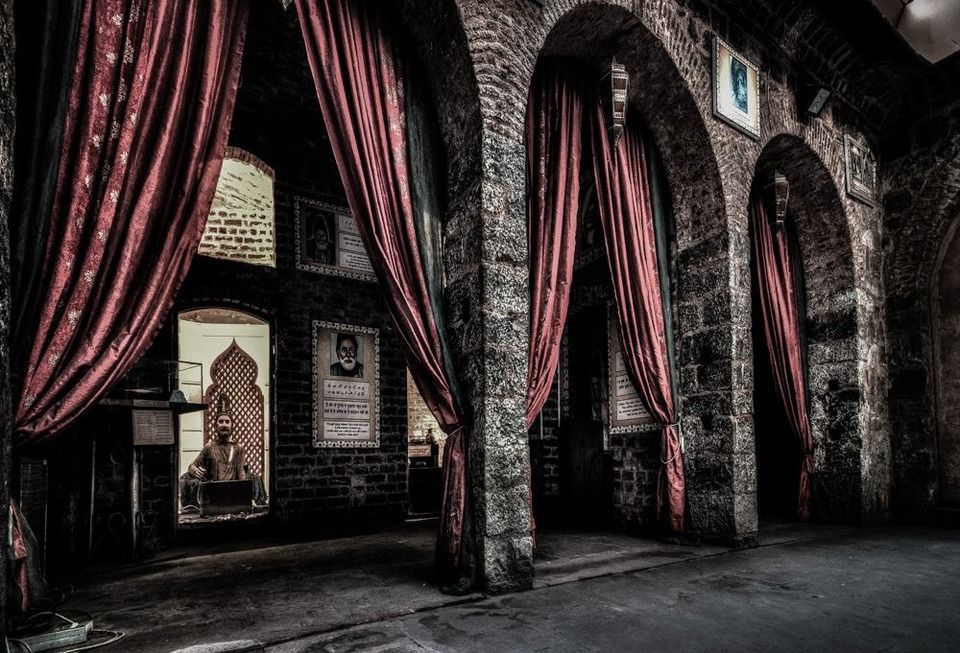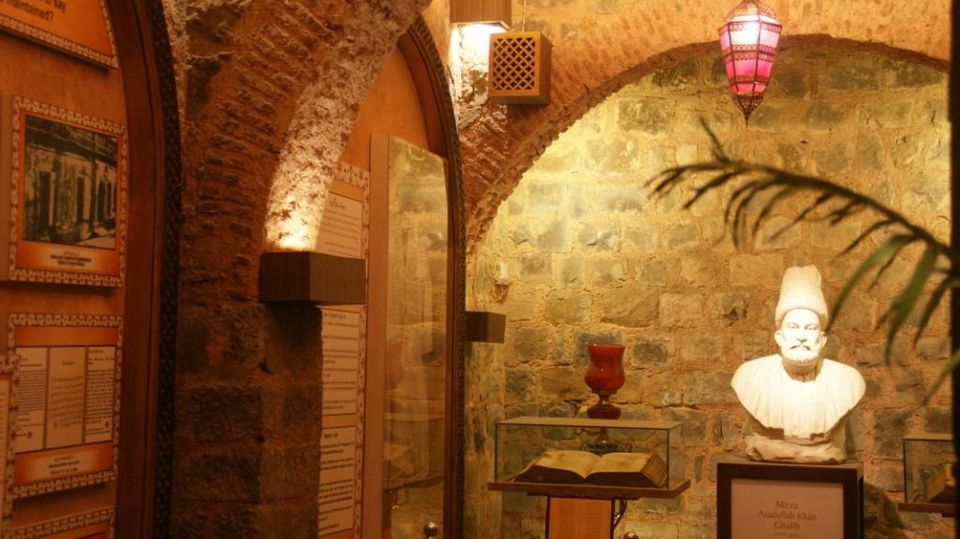 Delhi boasts of an amazingly rich and varied history, and a traveller can find it in all its glory in the labyrinthine alleys of Old Delhi. Ghalib Ki Haveli in Old Delhi is a physical testimony to the fascinating bygone era, in which the great poet Mirza Ghalib was an active poet. This was the very place where Ghalib resided in and got inspiration. Though it's a heritage site, it's still well concealed from most tourists.
Where: Gali Qasim Jan, Ballimaran, Chandni Chowk
Nearest Metro Station: Chawri Bazaar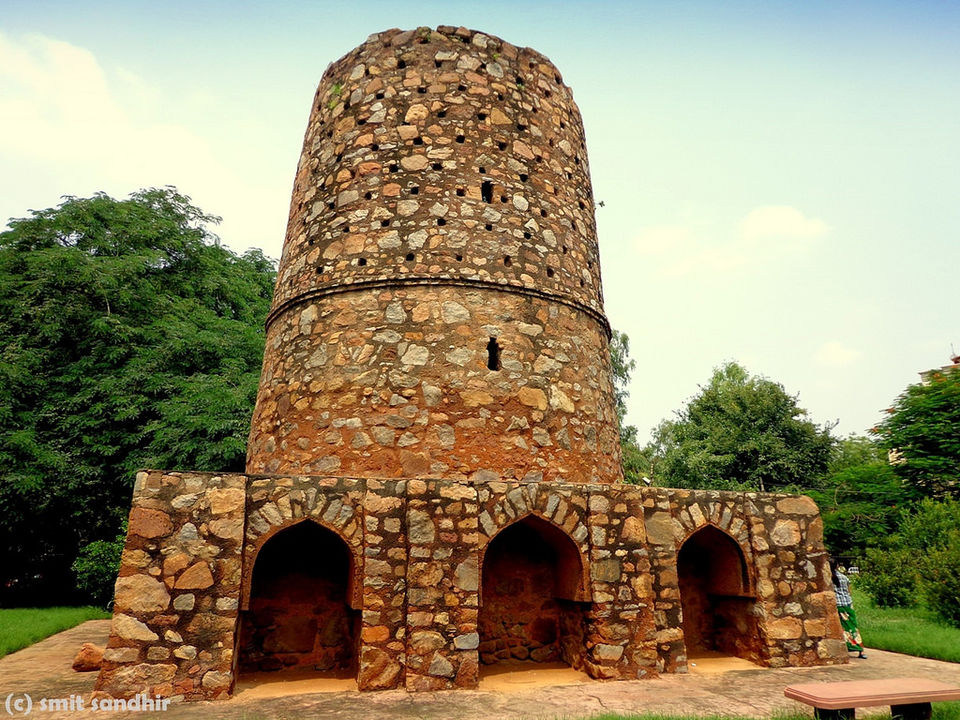 It is partly unfortunate that most tourists and even natives identify Hauz Khas with just hip restaurants and bars that have bloomed in the area, when in fact the place holds so much more history than that. Chor Minar is one such example. The legend says that this 'Tower of Thieves' is where severed heads of thieves were displayed in order to discourage others of wrongdoing. In the stories of cult, this place is mostly assumed to be haunted and hence travellers love to visit this place to experience the charm of Delhi.
Where: Hauz Khas
Nearest Metro Station: Green Park
3. Chilla Nizamuddin Auliya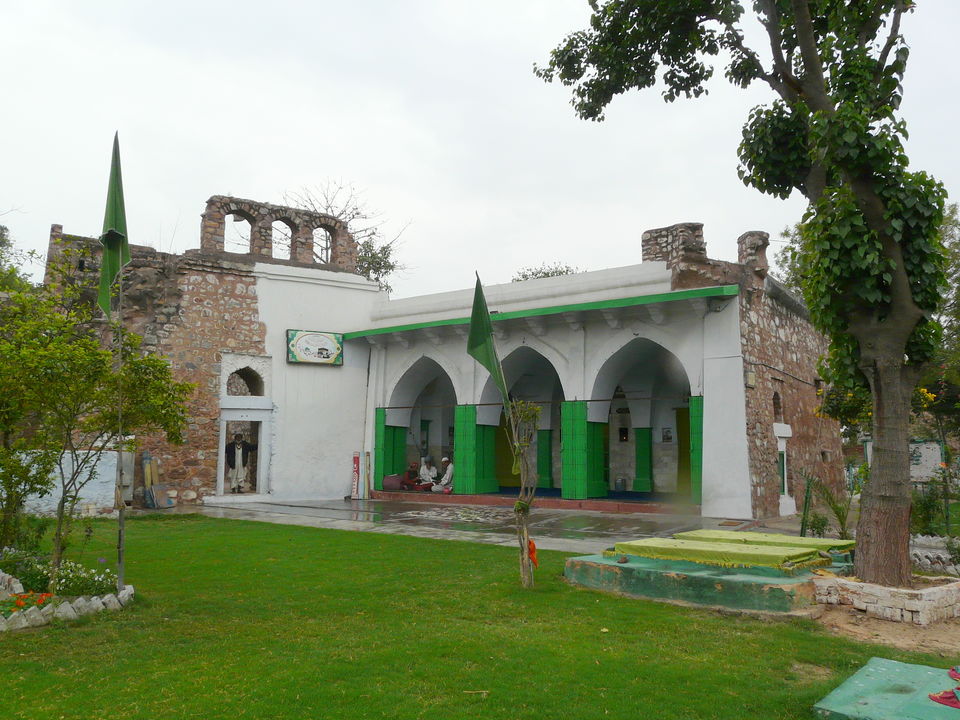 Haji Ali Dargah is arguably the most venerable place in the entire Mumbai. Its Delhi counterpart is Nizamuddin Aliya's Dargah. Now, there are certain travelers that are always inclined towards delving deep into history, and hence a lot of them over the years have been visiting the residence of Nizamuddin Auliya – Chilla Nizamuddin Auliya. It is a serene tiny house located on the north-east side of the much more popular Humayun's Tomb.
Where: Humayun's Tomb
Nearest Metro Station: JLN Stadium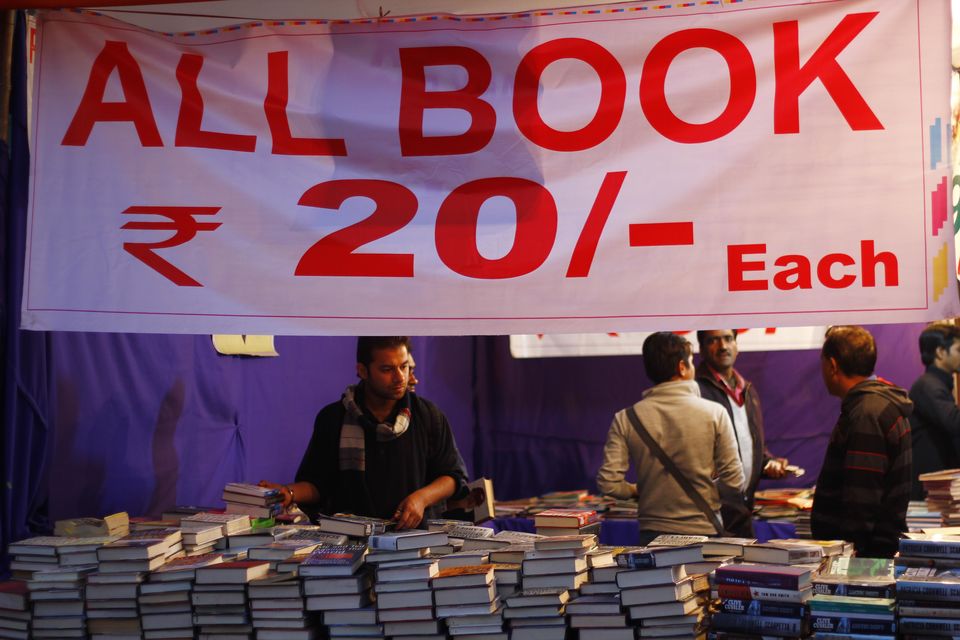 Seemingly, a lot of travellers have been swarming the ultra-popular-with-travelers-market, the Sunday Book Market at Daryaganj. It obviously could be due to the very simple fact that they get used books at dirt cheap rates at this place, which there is no substitute of anywhere else. Rs. 10 for a Kafka novel is absolutely criminal if you ask me, but then a lot of travellers in Daryaganj on Sunday should be arrested.
Where: Daryaganj
Nearest Metro Station: Pragati Maidan
5. National Gallery of Modern Art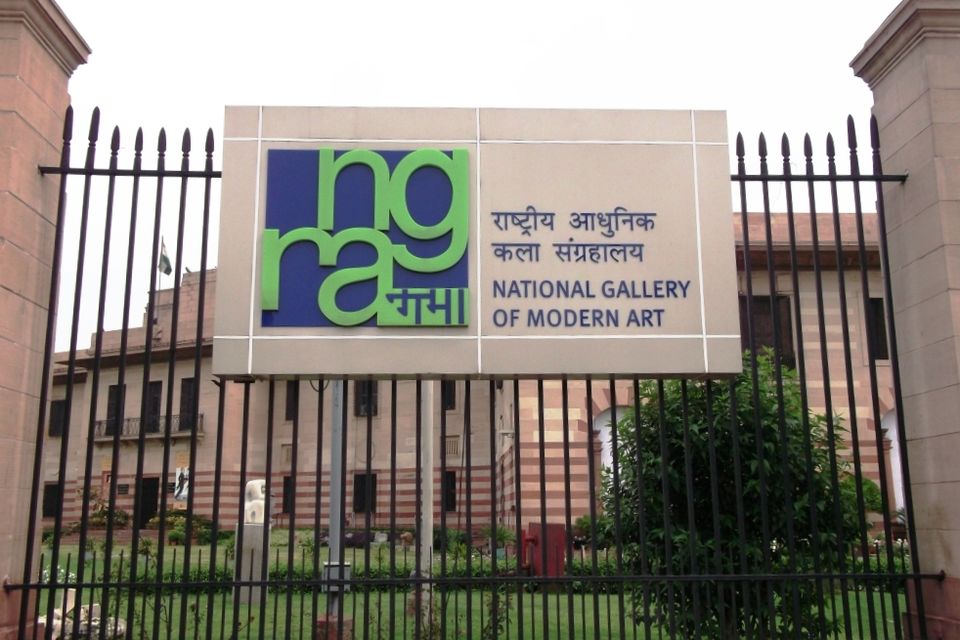 A lot of Delhiites love National Gallery of Modern Art too; but it's the people that come from other places that are more interested in finding out about the rich culture of our entire nation through the medium of paintings. It is an absolute treat and one of the best places to hangout in Delhi for art connoisseurs.
Where: Jaipur House, Sher Shah Road, Near Delhi High Court, India Gate
Nearest Metro Station: Central Secretariat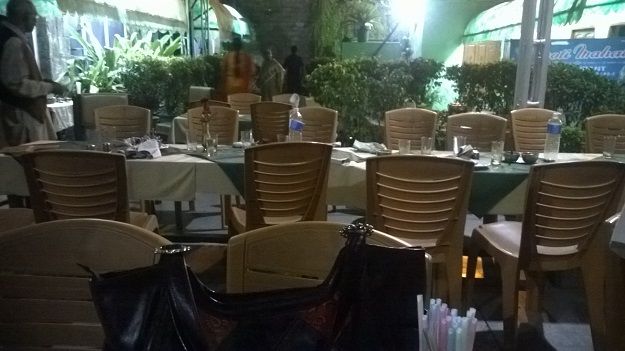 Everyone, everywhere predominantly associates Delhi with the Punjabi cuisine; butter chicken to be precise. And what do you get when you mix history and Punjabi food? The answer is Moti Mahal. This is the restaurant where the modern Butter Chicken and Dal Makhni was invented. This. Very. Restaurant.
Where: Daryaganj
Nearest Metro Station: Pragati Maidan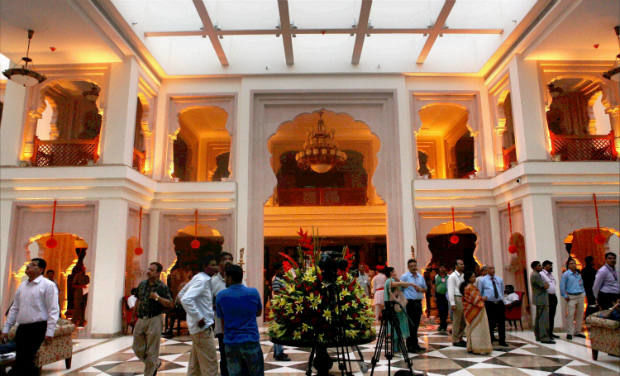 Now that we are speaking of food only, where better to get the best Maharashtrian food than the Maharashtra Sadan itself? From authentic Marathawada Thalis to even Khandeshi and Konkani food, this place is a paradise for Maharashtrian people. The discreet charm of this place also lies in the fact that there are several dishes here that one can't even get anywhere else.
Where: Kasturba Gandhi Marg, Next to Baroda House, Connaught Place
Phone: 01123380328
Nearest Metro Station: Barakhamba Road
8. Maharashtra Food Stall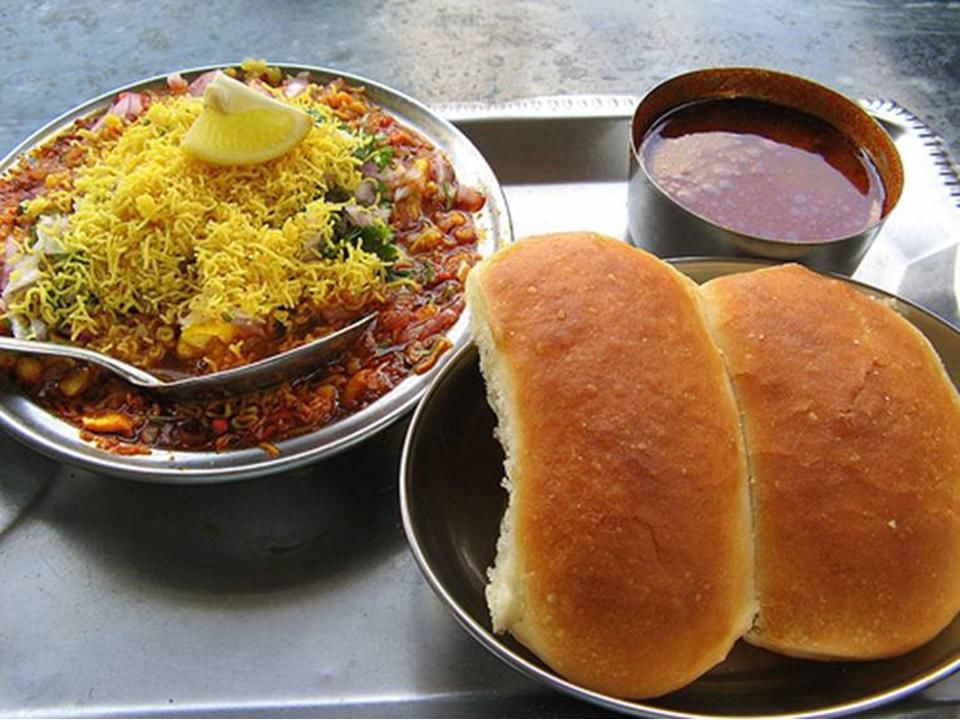 In case travellers from across India visiting the capital have a sudden urge for the street food from their city, it is the food stalls from their home state in Dilli Haat that they venture to. For example, with the staples Vada Pav, Misal Pao, Poha to the not so common Kolhapur Dhapata, Sabudan Khichdi and Aamras Poori, the Maharashtra Food Stall is a one-stop shop for Mumbaikars missing the chowpatties from their state.
Where: Stall 20 & 4, Dilli Haat, INA
Phone: 9971738815
Nearest Metro Station: INA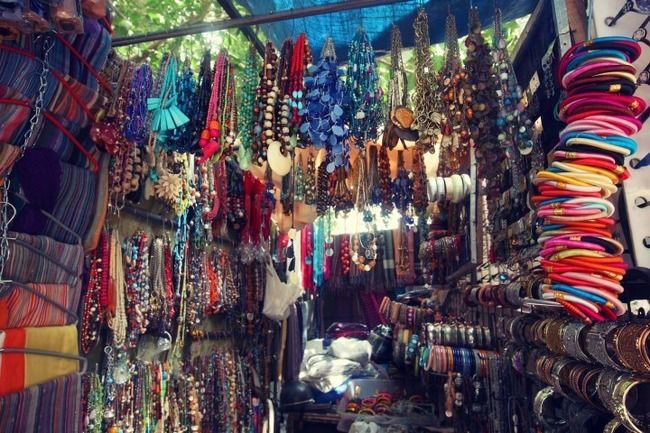 All the ladies unite and head off to the market at Janpath, which sells the latest trends in fashion at cheap prices. It is absolutely true. For those that do not believe me, visit the market to see hordes of women from all the nook and corners of the country fighting to get their hands on the most colourful clothes hung on display outside tiny shops.
Where: Janpath
Nearest Metro Station: Rajiv Chowk
So those are our top 9 picks for the best places to hangout in Delhi for travellers visiting from other parts of the country. If you've got anything else to add, you are invited to do so in the comments below.
So, where are you going amongst these next? Do let us know.
Frequent Searches Leading To This Page:-
best places to hangout in Delhi, top places to hangout in Delhi at night, places to hangout in Delhi for couples, Places to hangout in delhi