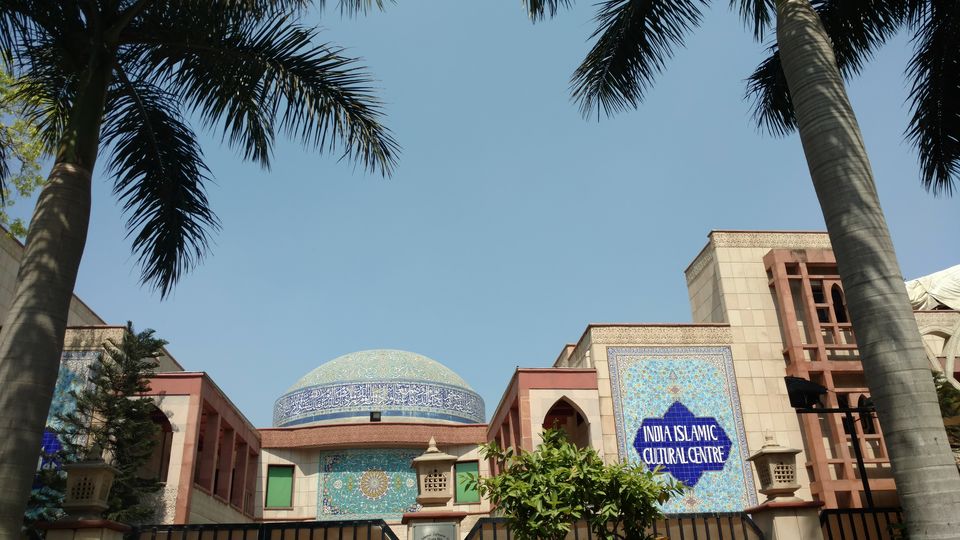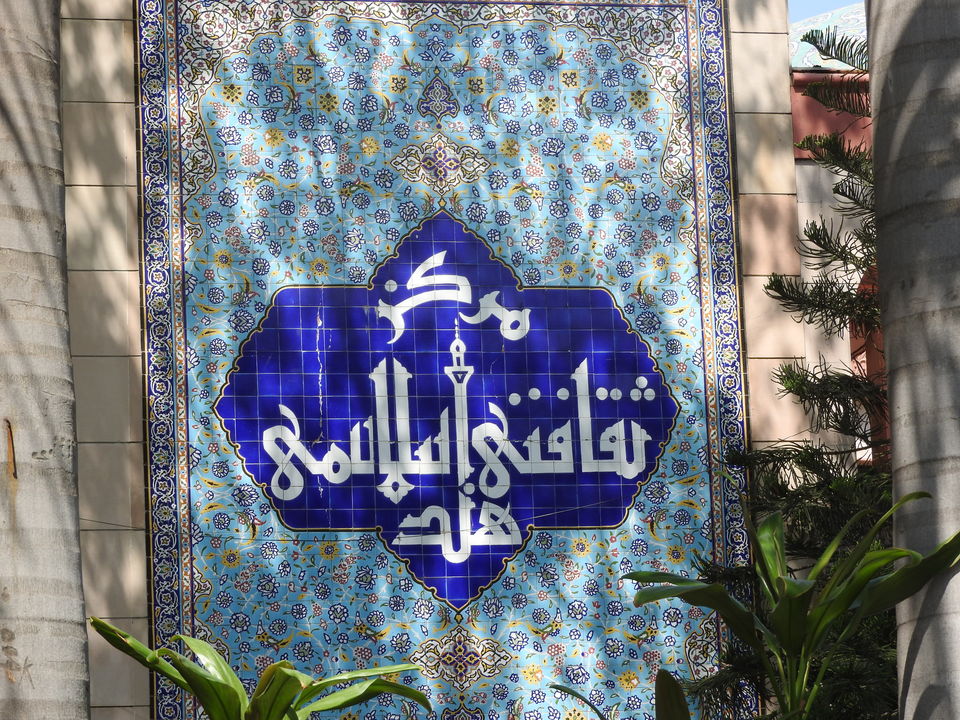 At first glance you feel transformed to Samarkand in Central Asia with its beautiful blue domes and grand edifices. The beautiful building of the IICC reminds you of Timurid Architecture which is characterized by East Asian elements absorbed into Perso-Islamic repertoire creating a new artistic vocabulary, one that was emulated from Anatolia to India.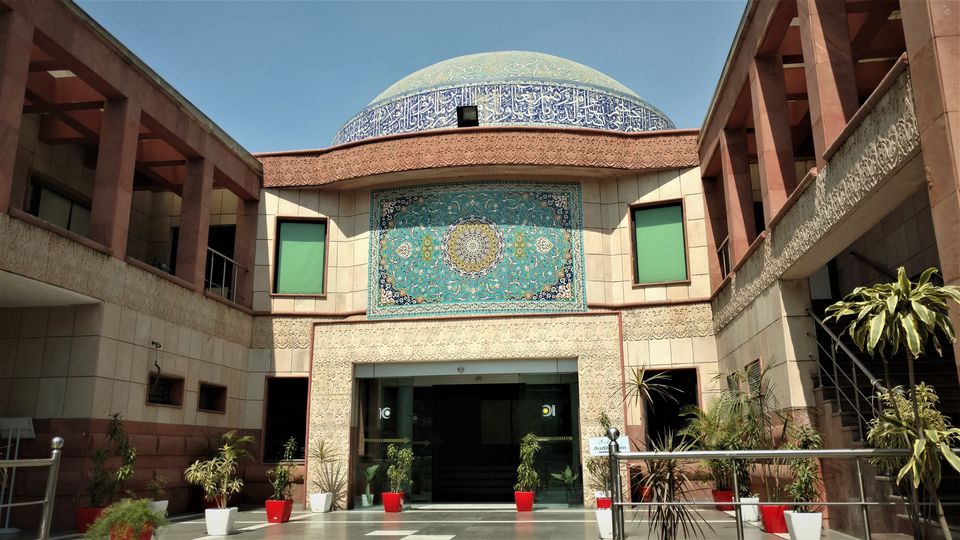 With its turquoise dome,built with tiles donated by the Iranian government and inscribed with Quranic verses, the India Islamic Cultural Centre stands out among the other buildings on Lodhi Road.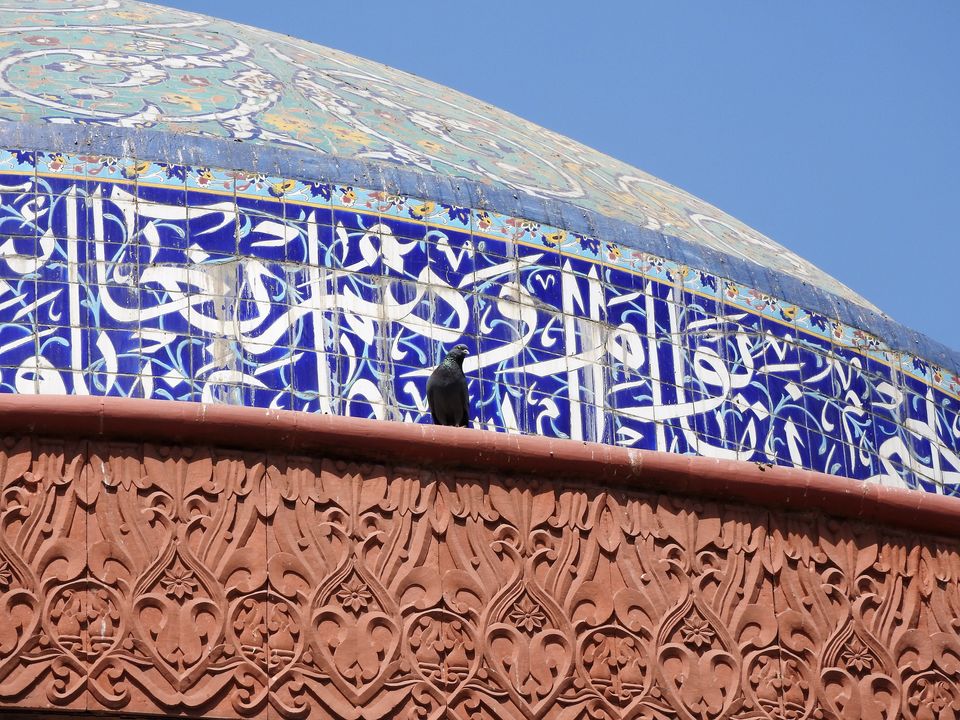 The design of this building is one of the most beautiful examples of Islamic Art in India. With its geographic spread and long history, Islamic art was inevitably subject to a wide range of regional and even national styles and influences as well as changes within the various periods of its development. However even today, Islamic art has retained its intrinsic quality and unique identity.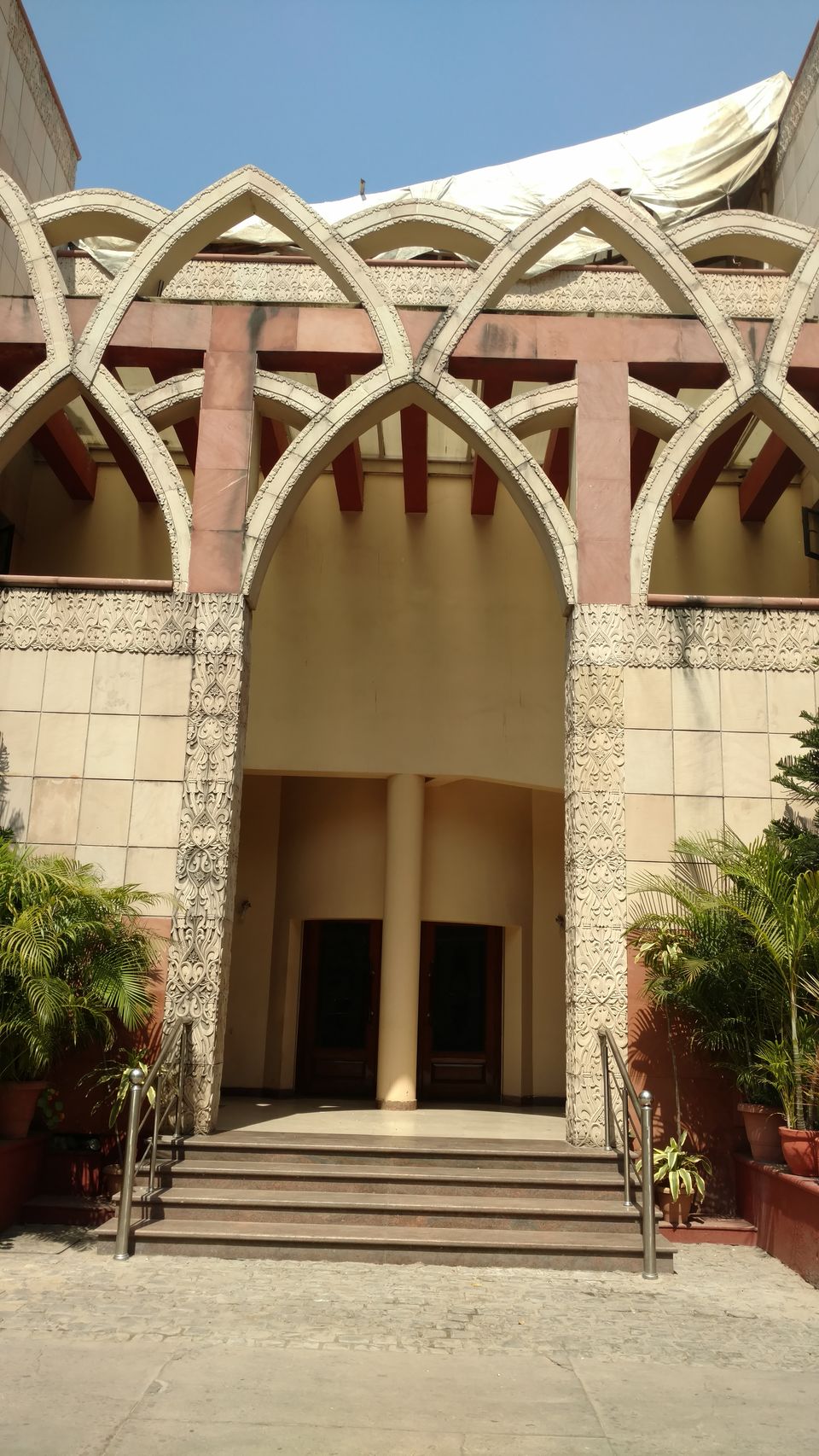 Perhaps the most salient of these is the preference for all-over surface decoration. The three basic components of Islamic ornament are calligraphy, vegetal patterns and geometric patterns. The depiction of human or animal form in Islamic art is prohibited.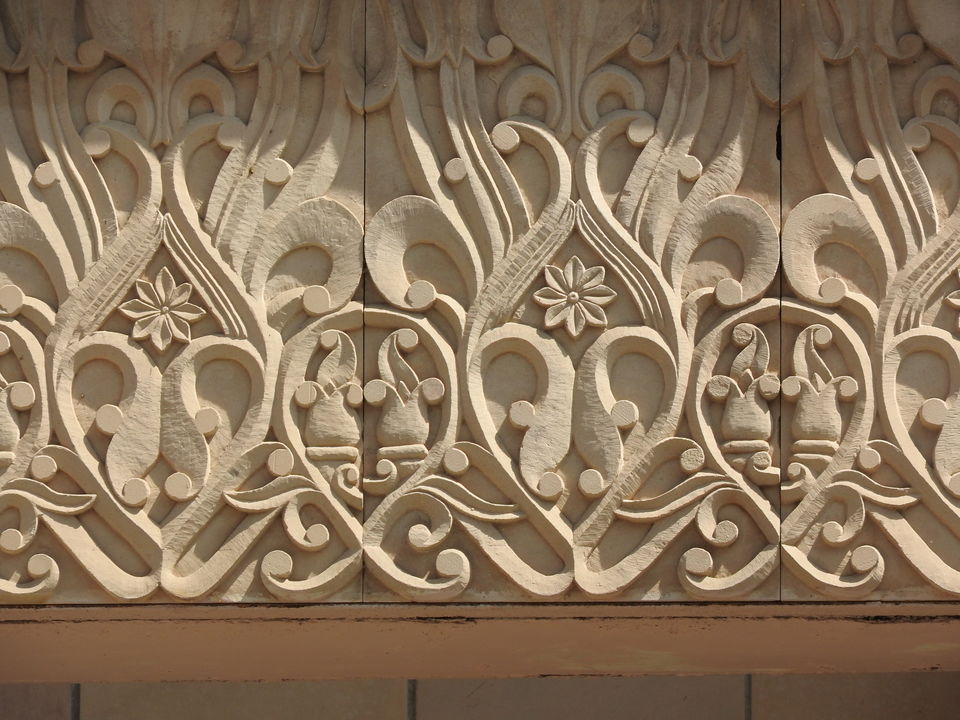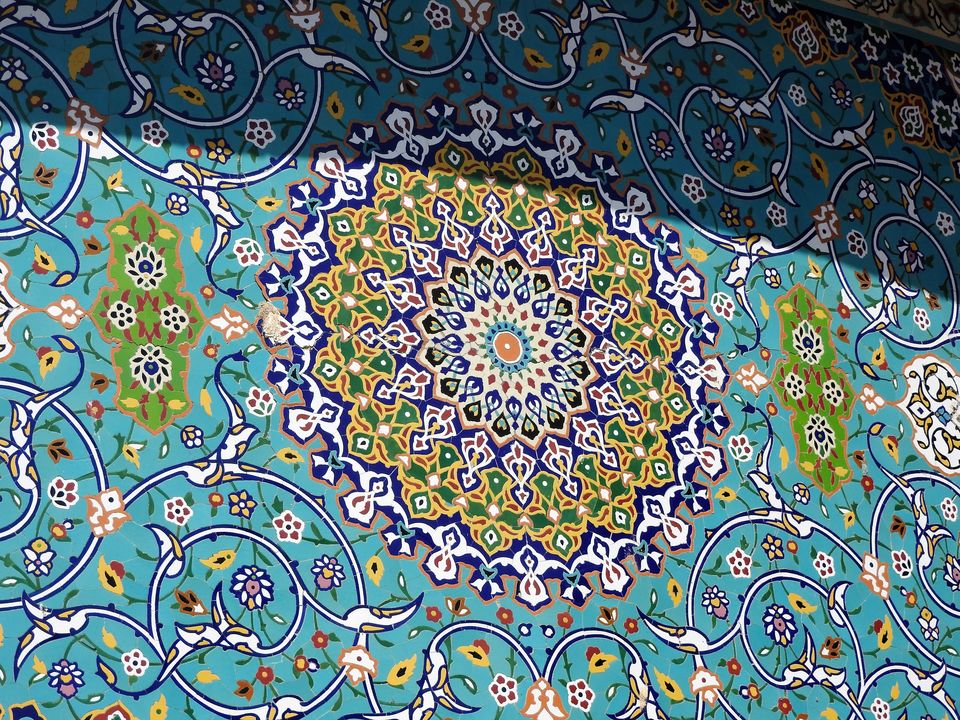 The history of the centre,which was inaugurated in 2006,can be traced back to 1980,when the then Prime Minister Indira Gandhi gave land to a group of Muslim elites who wanted to build an Islamic centre. That year also marked the 1400th year of Prophet Muhammad's life and the group wanted to construct a structure to commemorate him. Hakim Abdul Hamid,founder of Hamdard,gave Rs 20 lakh towards payment for the land.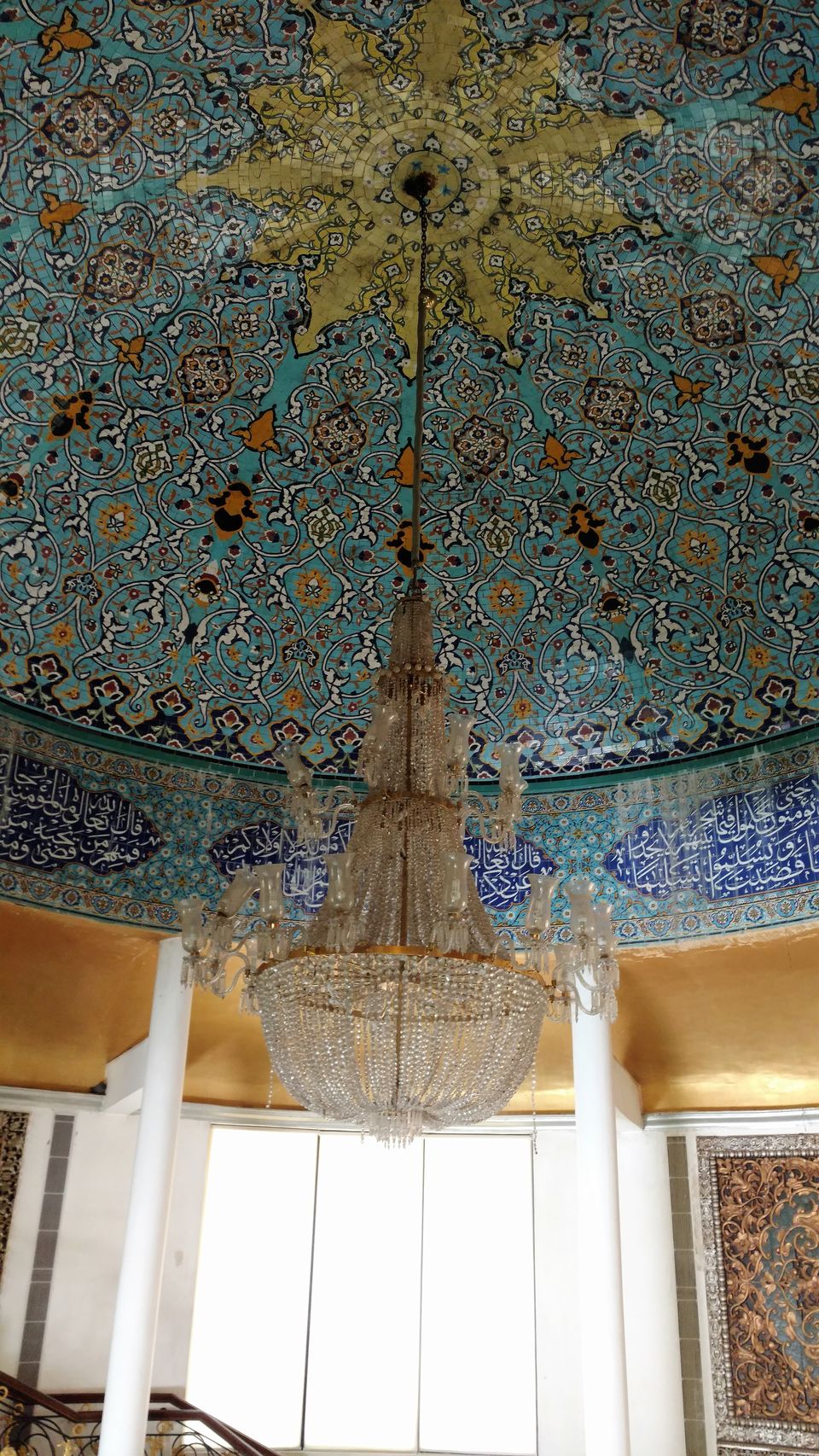 The main purpose of India Islamic Cultural Centre, according to their website, is 'to promote mutual understanding and amity amongst the people of this country and to depict the true face of Islam which is most tolerant, liberal, progressive, rational and forward looking religion besides being based on cardinal principles of human values irrespective of faith, caste, creed and color'.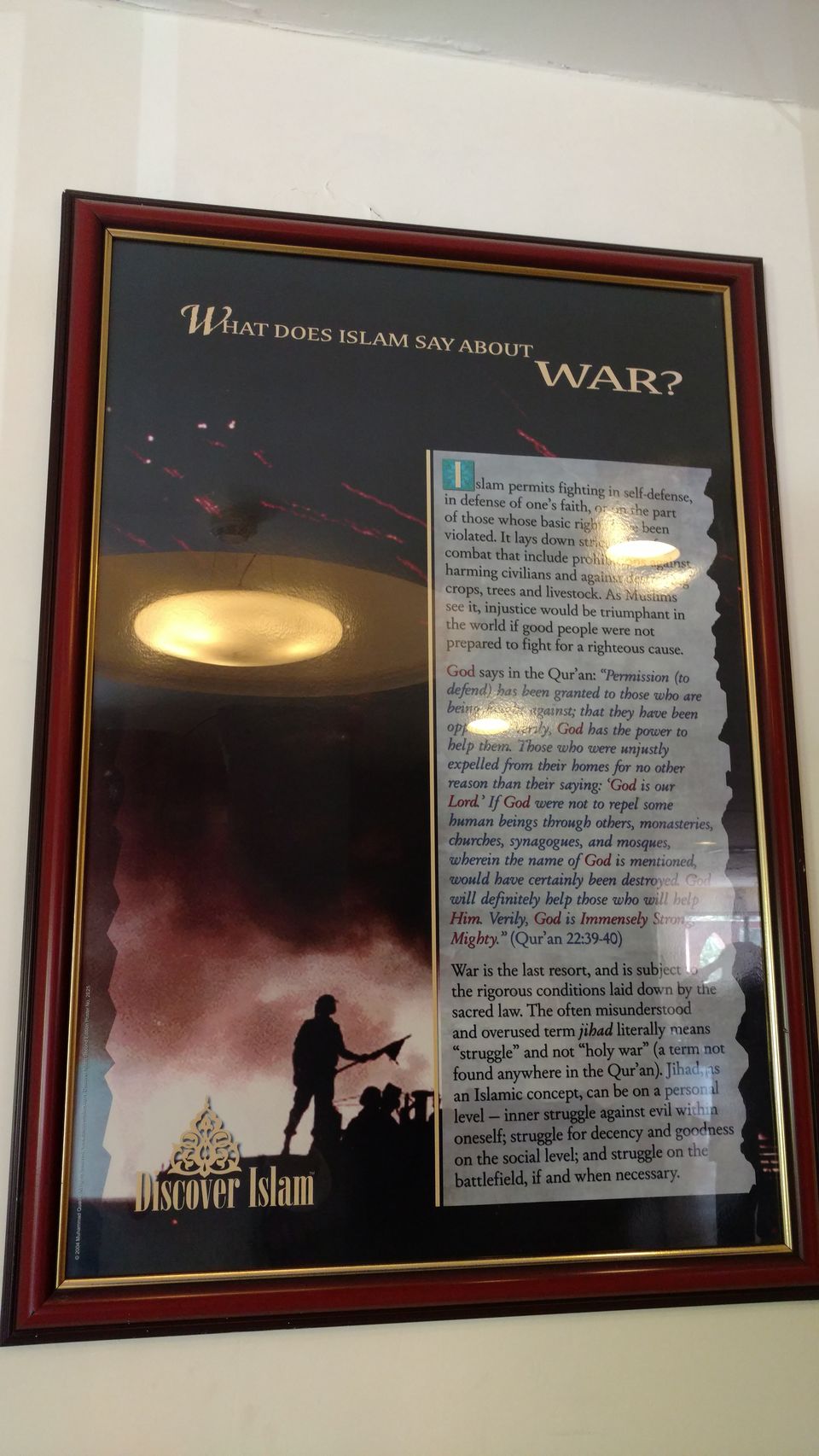 The centre has over 2,000 members. The lifetime membership charge of Rs 30,000,which was Rs 2,000 a few years ago. About 20 per cent of the members are Hindus. A Hindu member, I talked to, said that he never felt discriminated against.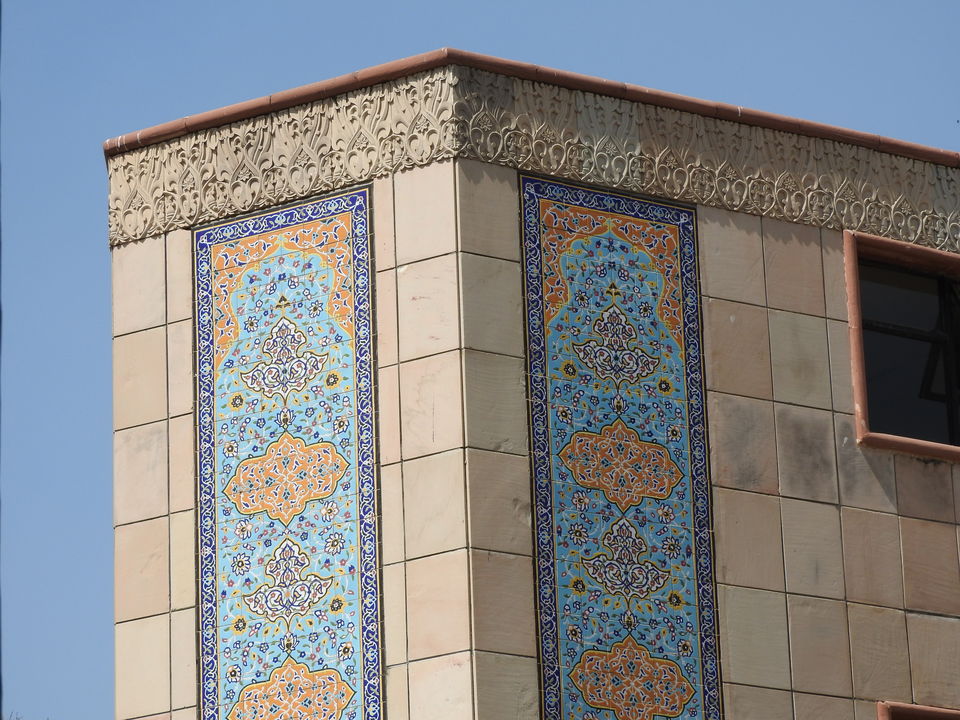 IICC is a meeting point for all cultures which would help in promoting greater understanding and acceptance among different religious communities. One of the main aims of the center is to dispel stereotypes about Islam.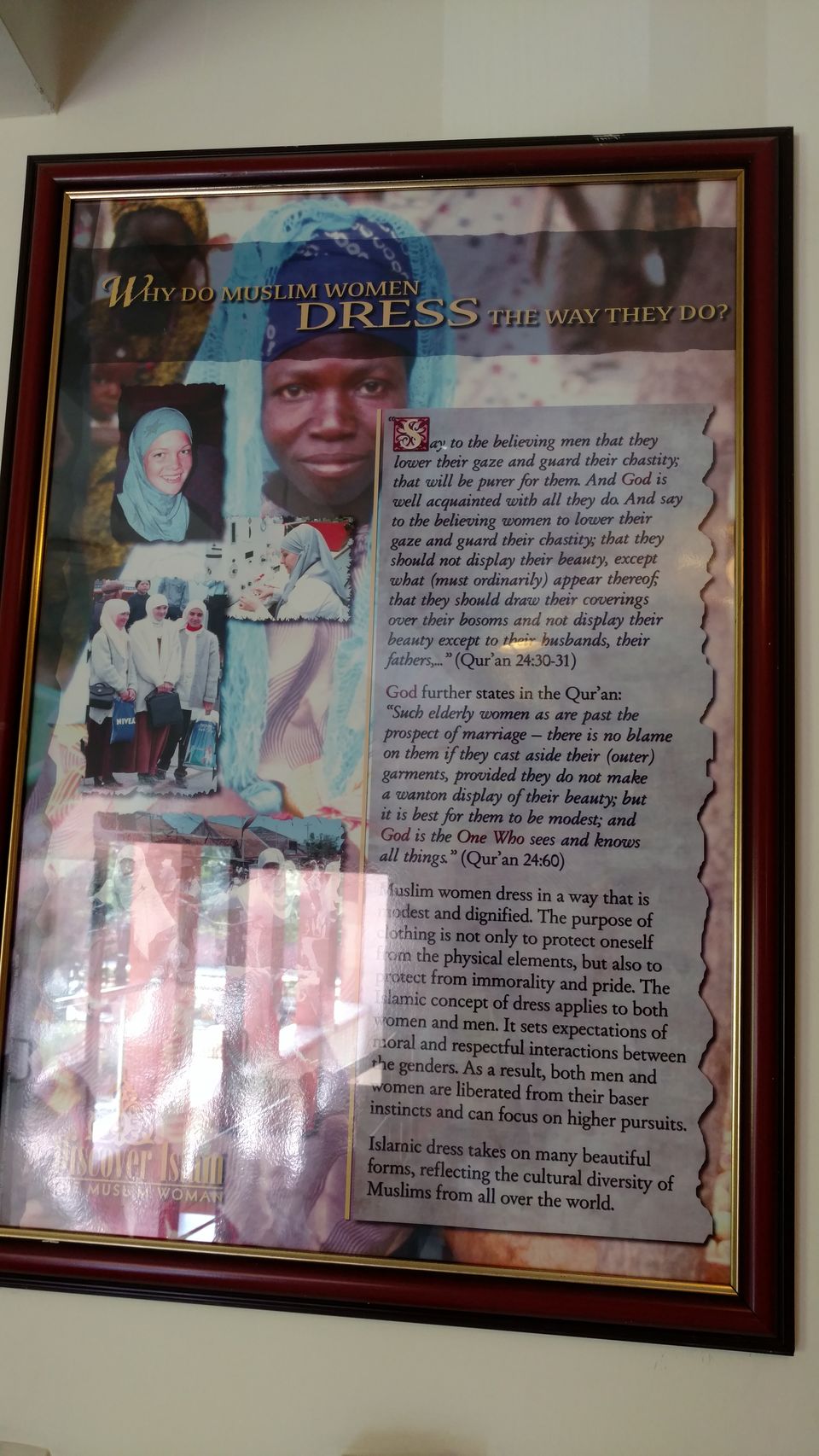 Various events and activities conducted at IICC range from performance of Ghazal and classical music to Christmas celebrations and Bonsai workshops. It also offers training programmers for low-income groups,including free coaching for UPSC aspirants .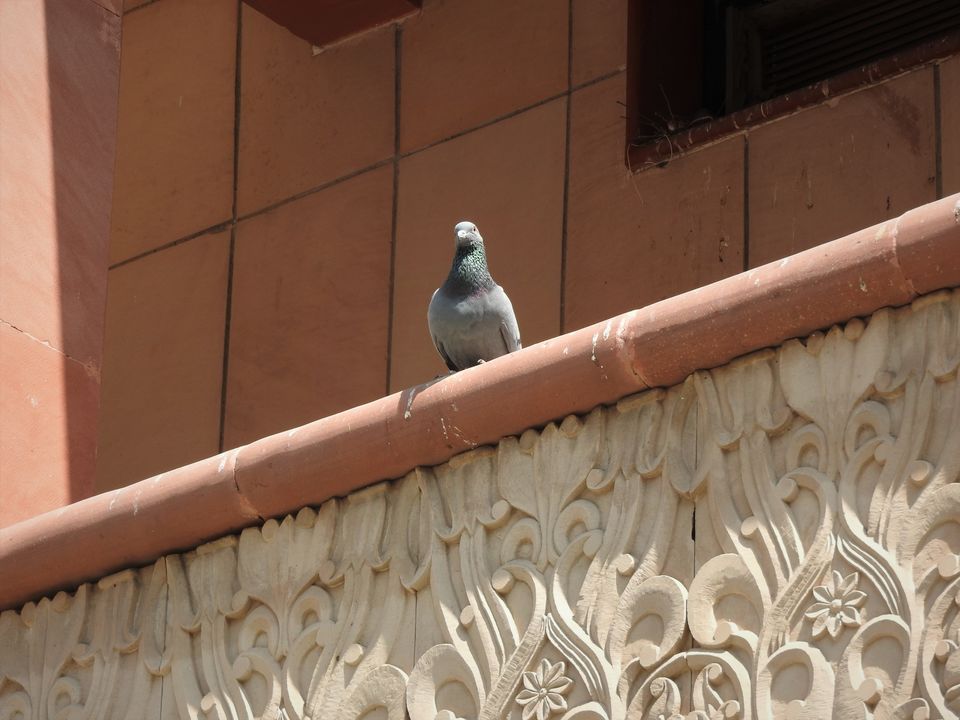 There is also a Karim's outlet inside IICC which is rated second best after Karim's Jama Masjid outlet in terms of authenticity of taste. There are some lip-smacking Mughlai preparations offered here among which Mutton Barras are most popular.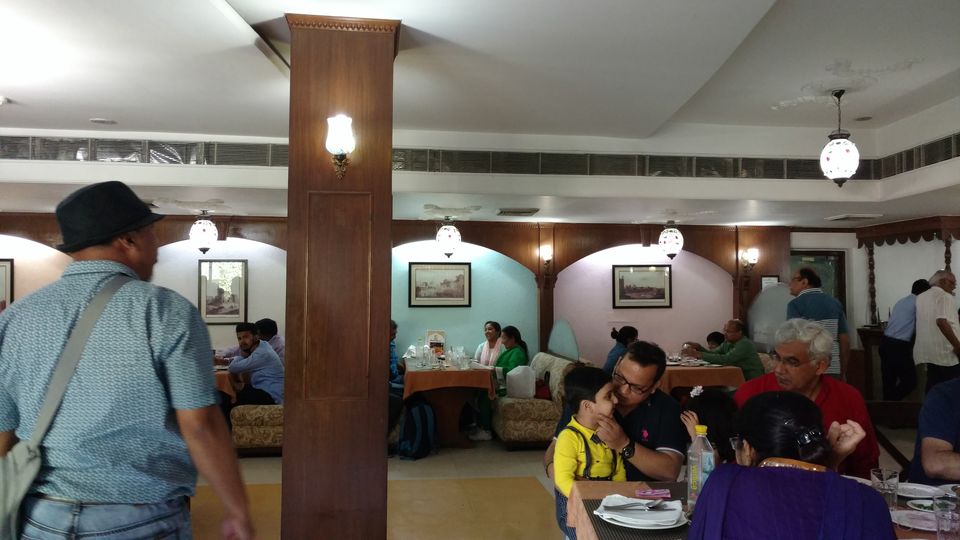 On the walls of this restaurant, hang vintage illustrations of some of the most unique historical places of Delhi which have rich syncretic traditions in their history such as the Dargah of Nizam-ud-Din Auliya shown below: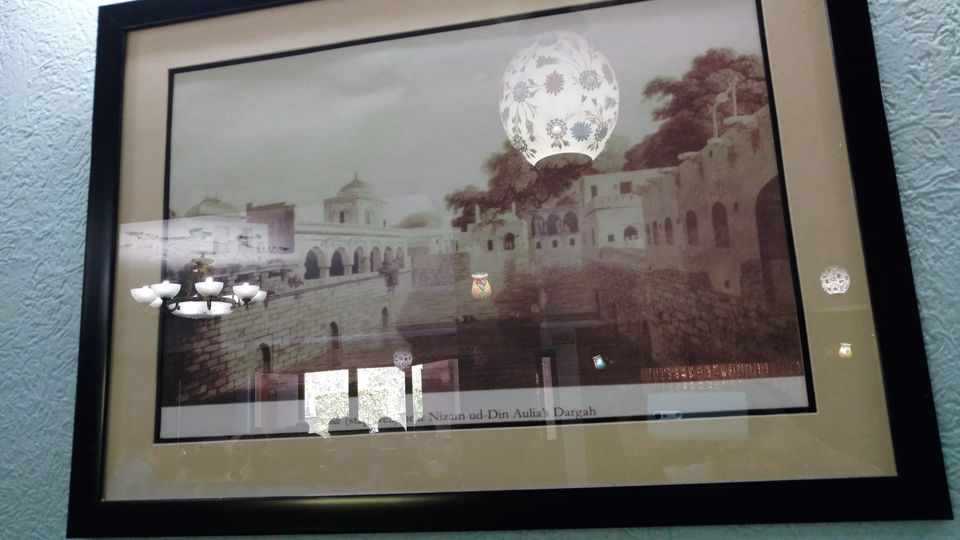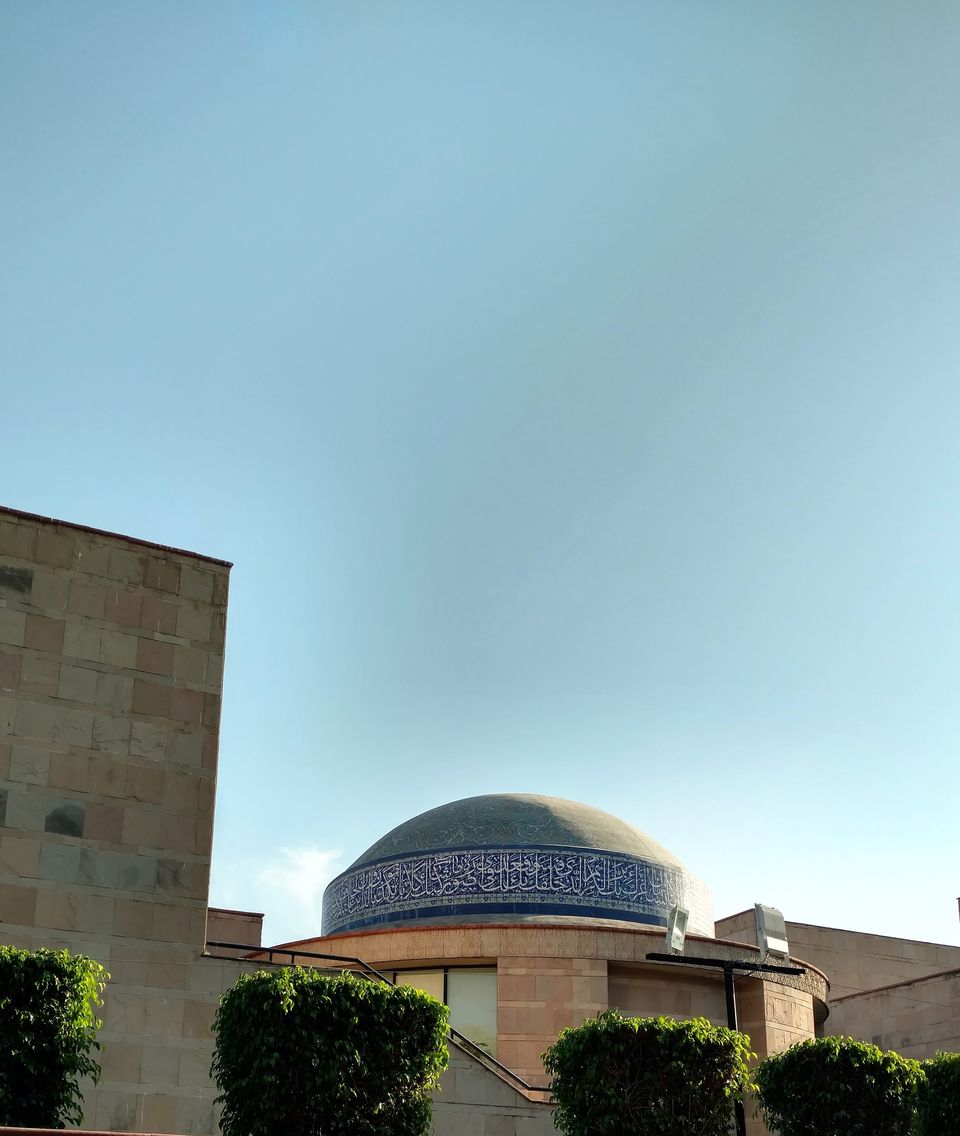 Travel tips
How to get there:
Get down at Jor Bagh metro station. Exit by gate number 1. It will take 15-20 min walk. Or get an auto that will cost about 30-50 Rs.
Calendar of Events at IICC:
Check their website/facebook page for updates on events.
http://www.iiccentre.com/
Frequent Searches Leading To This Page:-
weekend getaways from delhi, one day getaway from delhi, weekend getaways near delhi for couples, luxury weekend getaways from delhi, budget weekend getaways near delhi