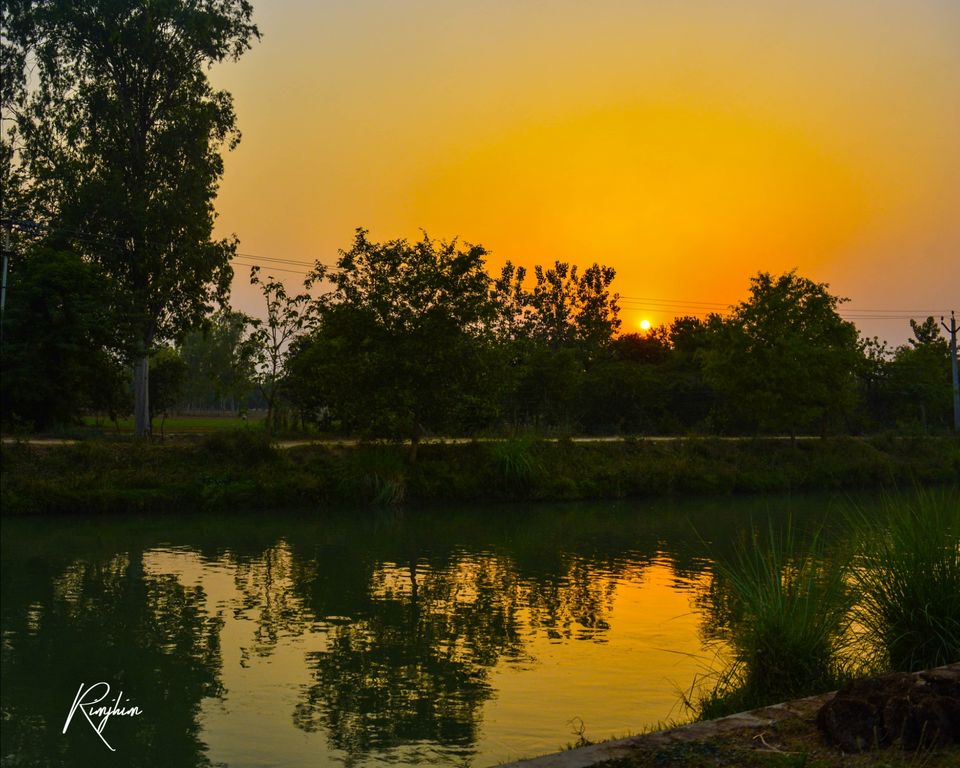 One fine Sunday, with nothing to do, time on our hands and the road stretched out in front of us, we decided to go road trippin' with some of my allies. Taking off from Delhi, we went looking for dolphins somewhere in the Ganges.
With not much of a plan, no inkling of where we would be likely to find dolphins, we left our fate to Google maps and drove along farms and ponds and little villages - which brought us to Unchagaon - where the dolphins were supposed to be.
Unchagaon turned out to be a fort-resort nowhere near any water body. And although we didn't find dolphins, we found a couple of horses doing funny business. They seemed to be in a lover's tiff - pacing around and baring teeth. They were majestic, but dangerous if you get close!
We weren't allowed inside the fort/resort without a reservation, but the grounds had a serene ambience in the late noon sunlight as it filtered through large trees in a perfect mix of green, brown and gold.
And so our search for dolphins continued, although we were now increasingly skeptical about finding any at all. But, we told ourselves what mattered was the journey and not the destination, so we went on, enjoying the sights the countryside had to offer.
After many strange and uncertain turns on pothole ridden paths, we finally arrived at the banks of the Ganga. By now we had lost all hope of any dolphin sighting, saving us from the disappointment we would have faced. All we saw was rocks and garbage.
Despite the anticlimactic conclusion to our adventure, we were happy to be miles away from the suffocation of Delhi, and decided it wasn't bad at all. After all, we saw those handsome horses! I have got to get me one of those!
It was dusk as we headed back, and as is usual after an adventurous day, we were quiet and introspective, our playlist now mellow.
When you want to break free from the routine of daily life, you don't need much more than an excuse - and I've found you one. I cannot guarantee dolphins, but I can definitely guarantee scenic routes, nameless paths, countryside feels and a lot of fun.
Riding off into the sunset!