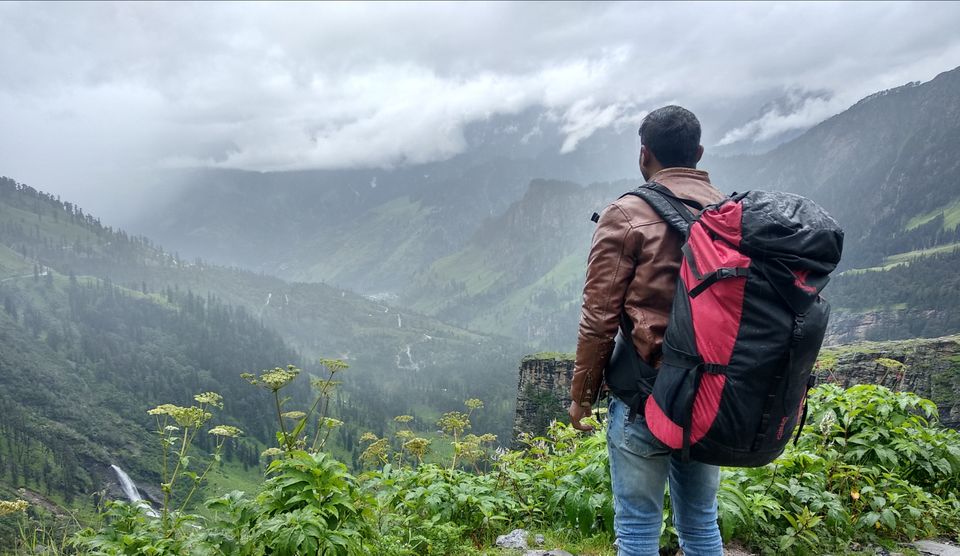 When I set out to explore Himachal Pradesh in August I was told about wrath of the monsoons but, I was unaware of its extent. Travel was planned from Shimla to Manali via Chitkul and Kaza. The trip went superbly well, I was amazed by what Spiti valley had to offer for me. But, little did I know that, to get out of Himachal it would take me a deadliest journey of my life.
Our last destination of trip was Chandratal lake, the weather was super cold. Being a South Indian I'm highly susceptible to cold weather. The overnight stay at Chandratal took a toll on me as the temperature hovered around zero and below. It was so cold that next night Chandratal witnessed snowfall for the first time in 25 years in August. Lucky me for have escaped before the disaster hit me. Anyway, this was the prelude to what was coming in the next 48 hours. Journey from Chandratal to Manali was terrifying as it was raining more often than not but, I knew this, I expected this and I was prepared for this. We somehow made it to the bus for Manali to Delhi journey and I just sighed a releif and dozed off dreaming of me exploring the Delhi next day.
It was 2 AM and we were at Swar ghat a little ahead of the town Bilaspur and multiple landslides hit us and bus got stranded as there were landslides blocking us on either sides. A landslide could hit us any moment and we would be in the valley within no time. Such was the situation and sadly it continued to haunt us for the next 15 hours. As I woke up I spotted a dhaba which was thronged. 4000 people were stranded throughout Swar ghat literally without any clue of the ETA for rescue. The ration at the dhaba was running out of stock in no time. The dhabawala took the advantage of the situation and started selling at exorbitant prices. Example: A small plate of Dal and rice was priced ₹100. Luckily there was a washroom next to Dhaba which came to the rescue for all of us. But soon that too started stinking and turned almost useless. Time was 12 PM and there was no news whatsoever from the cops about the rescue. Women, kids were the most affected as the basic facilities such as food, cleanliness and water became inaccessible. Meanwhile, few people were busy shooting a video of a possible landslide instead of staying away and being safe. On the other hand there were few responsible people asking vehicles to park on one lane so that JCB can make its way easily and rescue us. It was 2 PM and people were starting to loose their cool as any delay would result another night amidst forest with the threat of landslides. People started questioning the ever so clueless cops stationed there. Finally, the JCBs arrived at 3 PM and cleared the way back to Bilaspur from which we could take an alternative route and reach Delhi. The happiness amongst the people had reached the sky.
I felt thankful for my life as I got out of Swar ghat and reached Bilaspur. But, the happiness didn't last long as our bus broke down in Bilaspur and we had to wait at a bus depot for 3 hours just to hear from the driver that bus won't be able to take us to Delhi. The frustration among the passengers turned into outrage in absolutely no time and one after the other blasted the driver and conductor for their irresponsibility. The driver somehow arranged another bus for us which arrived after 2 hours and finally took off to Delhi and reached the next morning and hustled like never before to the hotel and then to airport and finally made it to home.
Bottomline, travel has a dark side too. It makes you humble, it makes you break your barriers, it brings out the best in you. You will feel thankful for everything you have, be it even those traffic jams or the Monday mornings at office. Be thankful for the life you are leading, for the facilities you have, for the caring people you are surrounded by. Travel teaches you how to lead the life. Have a great day.