Only those who travel would know the combination of a cup of coffee to go with travel anecdotes. But not everyone might be interested in listening or sharing stories and not everyone loves to travel. What to do, when you don't have the company?
There is a perfect quiet, little place - Kunzum Travel Cafe in the picturesque bylanes of Hauz Khas Village, New Delhi. It acts as the perfect backdrop with a laid back charm, yet with the right note of energy and positivity.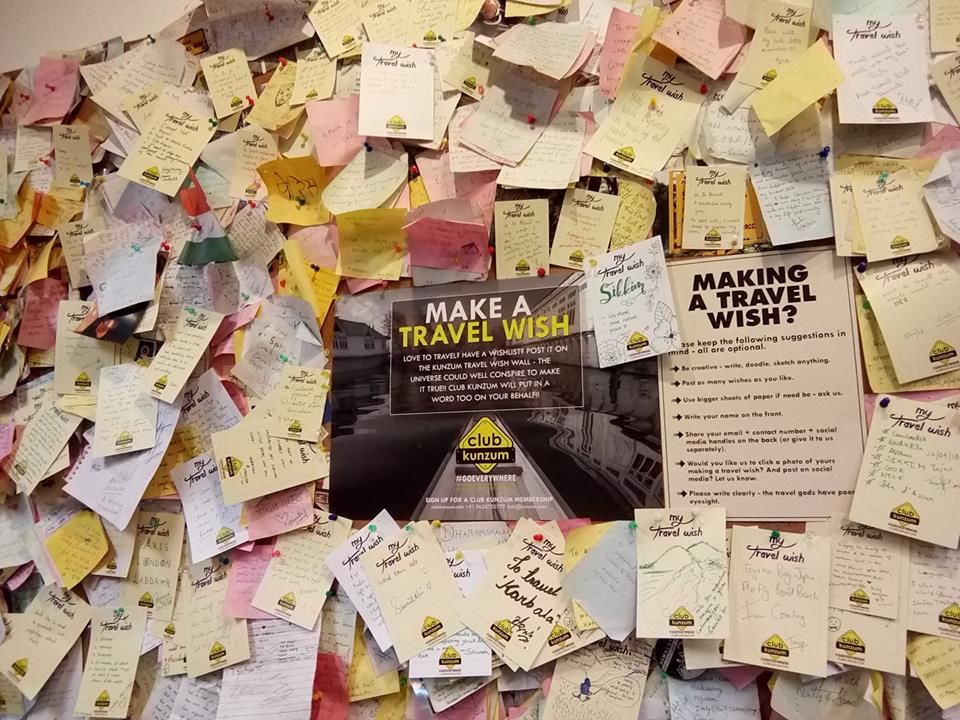 Kunzum cafe is the brainchild of Ajay Jain - an author, photographer and avid traveller who named it after Kunzum La (one of the most beautiful passes in the Lahaul-Spiti valley in HImachal, my favourite too). The cafe was opened in the year 2009 and ever since has been a perfect host for travellers all around. This should not be mistaken for an eatery at all - if you are looking for one, head out to choose from the oasis of options available in Hauz Khas Village. The cafe works on a unique concept of "Pay What You Like" - Yes, you got it right. Once there, you are served with coffee and their signature cookies - no price specified, you pay exactly what you wish to.
You can simply browse through and read the travel books; get free wifi, interact with people, lend an ear and share your travel stories.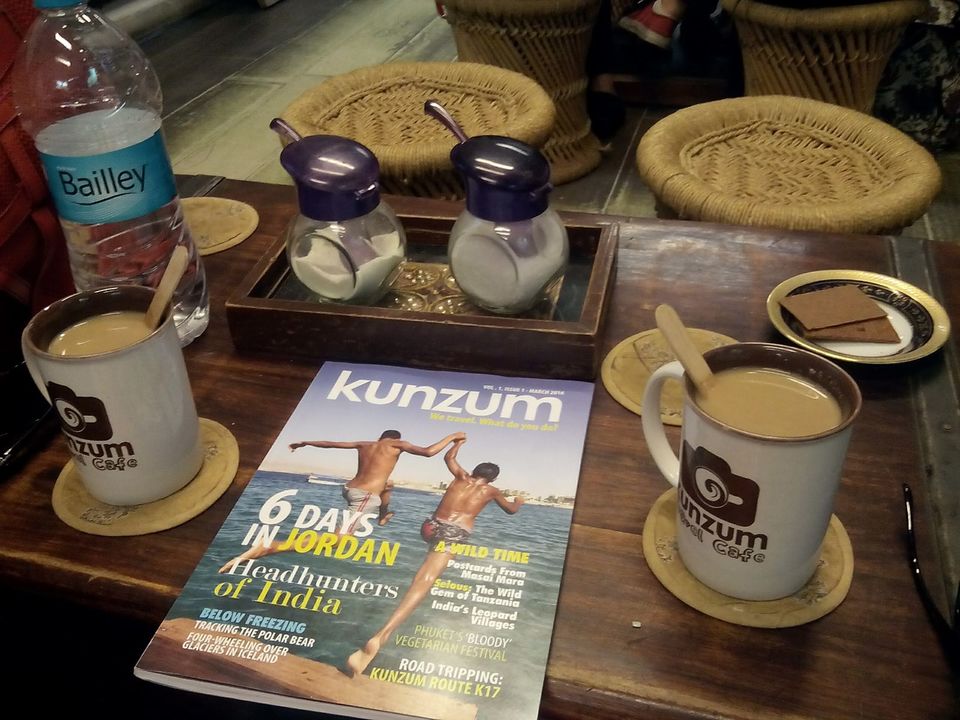 They are closed on Mondays, open from Tuesday through Sunday. Please get more detailed information about them on their Facebook page or the Kunzum website: https://www.facebook.com/kunzum.travel.cafe/ or http://kunzum.com/travelcafe/
I had read a lot about this place and one fine winter evening, got the chance to stop by. I have been going ever since at every possible opportunity. What an amazing experience. There are people around who literally LIVE and BREATHE TRAVEL. Over a cup of coffee, a bunch of unknown strangers suddenly become the best of friends as they are joined by a common passion, sharing perspectives and experience.
They have come up with a Club Kunzum membership to avail exciting offers and promote #Goeverywhere – which includes knowing your own city and exploring it. The cafe is home to several events like - Open Mic sessions/ Art workshops/ Travel photography and Travel Blogging workshops. Keep an eye on the events calendar on the links mentioned above.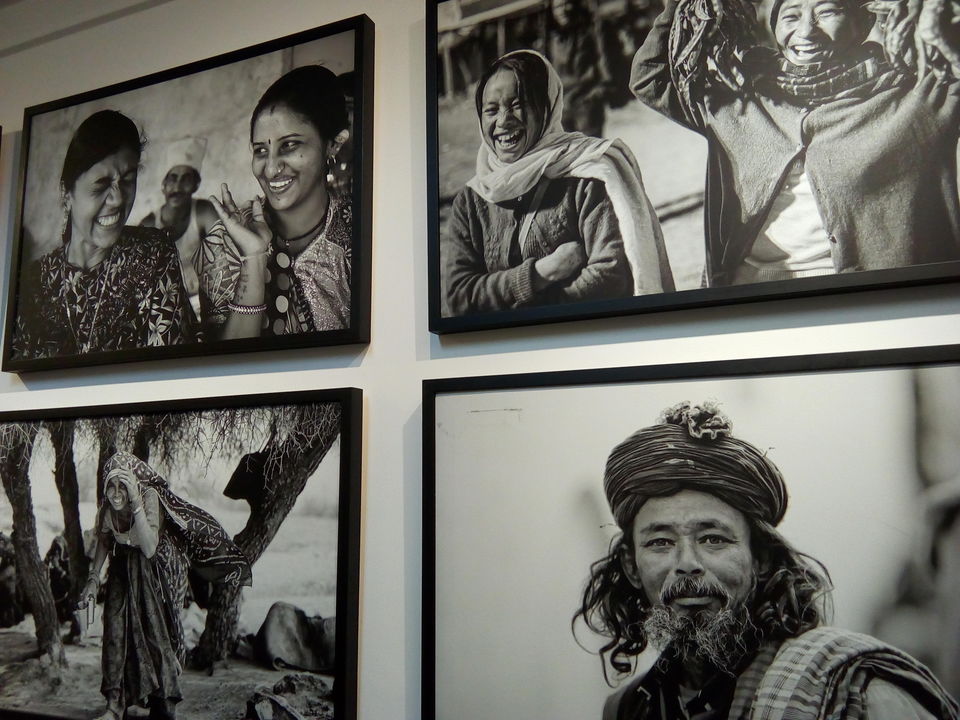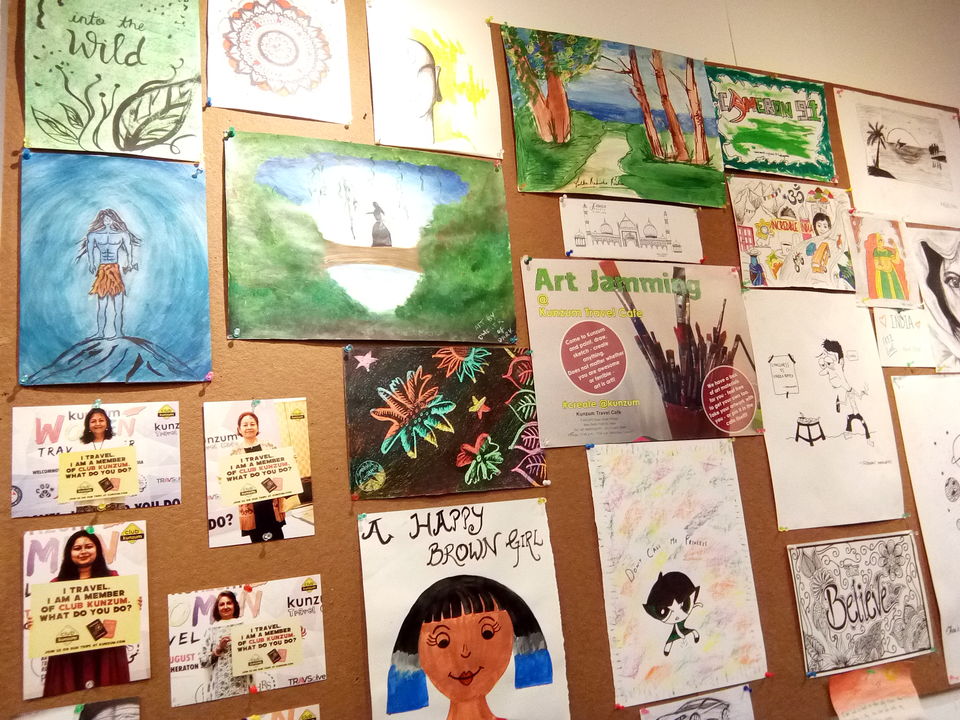 The concept for the cafe is amazing to meet like - minded people and just being there is enough to add more and more to your TRAVEL BUCKET LIST. If you are not planning anything over the next weekend, please stop by and see for yourself :)