Delhi is steeped in history and its top attractions are dominated by ancient monuments, mosques and forts. But after you've seen them all, what next?They say some of the best things in life are for free. So, for all those who have a travel bug in them, but no money to feed it, these free things to do in Delhi are for you.
Hear soulful qawwali at Nizamuddin Dargah
It would be a shame to visit Delhi and not witness the magic of qawwali. The Nizamuddin Dargah is the resting place of revered Sufi saint Nizamuddin Aulia. Every Thursday evening, its courtyard erupts with the most melodious qawwali, backed by gripping music produced in tabla and harmonium. Sit in the large marble courtyard in front of the tombstone and let the magic of qawwali serenade you into a trance.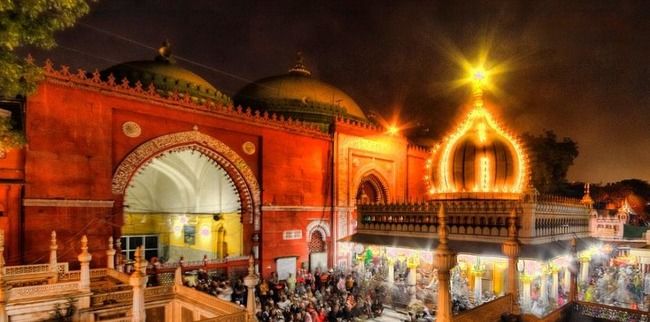 Practical info- The dargah is surrounded by a bustling market near Humayun's Tomb. Get there just before sunset. Prepare to walk through alleyways and face large crowds, touts and beggars. You'll need to take off your shoes just before you go inside. Ignore the shopkeepers who will insist on minding them for a fee.
Have a tête-à-tête with the ghost at 'Khooni Darwaza'
If you are game for a bit of a spooky adventure then do make it a point to stop by the 'Khooni Darwaza' at Bahadurshah Zafar Marg of Delhi. This is not for the weak-hearted. Legend has it that the ceiling of the abandoned castle still drips blood during the monsoon. King Bahadurshah Zafar executed many of his enemies here and hanged their maimed body parts at the gate. Later, his own sons were executed at the gate by the Britishers. The spirits of the princes are rumored to still live here.
Enjoy the lip-smacking 'langar' at Gurdwara Bangla Sahib
Gurdwara Bangla Sahib, situated in the heart of Delhi's Connaught Place, has a langar that feeds an astounding 10,000 people every day. People from all walks of life are welcome to partake the humble food.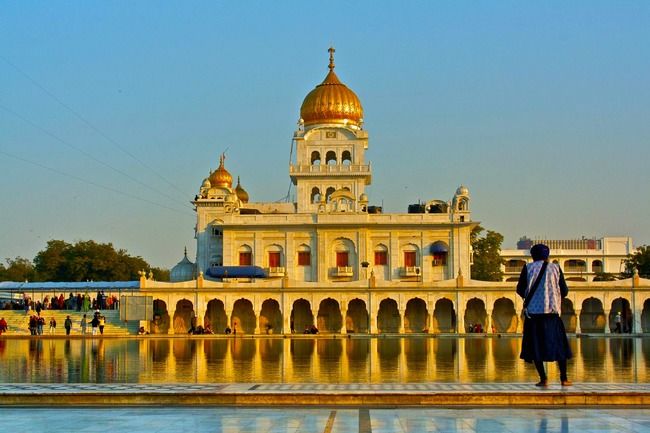 Sit on the floor with thousands of others and taste some of the most delicious dal, hot chapattis and spiced basmati rice you would have had till date. For a soothing post-meal experience, sit near the pond inside and soak in the tranquility. For art and history lovers, the gurudwara also has an art gallery in their basement that has paintings depicting the Sikh history.
Cheer on at Kabootar Bazi ( Pigeon racing sport)
Kabootar Bazi is a traditional pigeon-endurance race invented by the Mughals centuries ago and it remains a popular spectator sport in Delhi. Pigeon racing can be seen in many parts of the world, but in Delhi, the grandeur is bigger and better. Approximately 500 people in Old Delhi train pigeons for this sport. So, how do people track these pigeons and decide on the winner? The racing pigeons are tagged with a ring around their legs containing details of name, gender, age, address of the loft and a certain identification number. Organizers are stationed at specific points, taking stock of how far each pigeon has flown and within what time.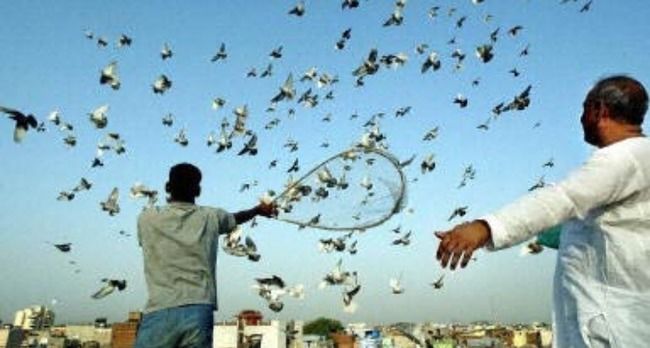 Practical info-The Kabootar Bazi season begins in December and ends in February. Many parts of Old Delhi play host to a number of pigeon races. Races begin in the early hours of the day and end by evening.
Feed your travel bug at Kunzum Cafe
Meet like-minded travellers, discover new travel ideas, swap travel stories, read and buy travel books, and use the free Wi-fi while you enjoy snacks (and pay only what you want for the coffee and biscuits). That's Kunzum Cafe for you.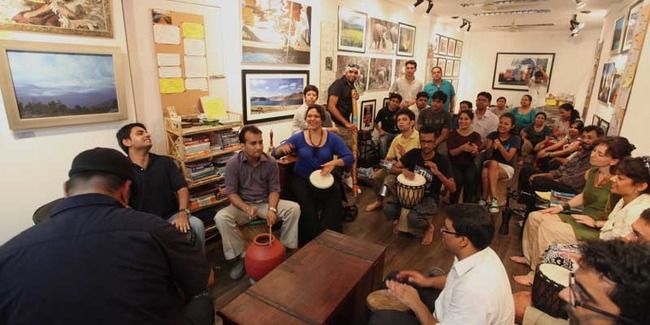 Located in the bylanes of Hauz Khas village, Kunzum cafe is also home to regular interactive talks and workshops held by travellers, photographers and writers. If you are lucky, you may get to witness some jam sessions, too. Practical info- Kunzum Cafe is open Tuesday to Sunday, 11 am to 7.30 pm.
Don't miss the Changing Of Guard
The Changing of Guard ceremony remains a relatively unknown attraction in Delhi. It's a timeless ceremony where soldiers who have been guarding the palace allow new troops to take charge.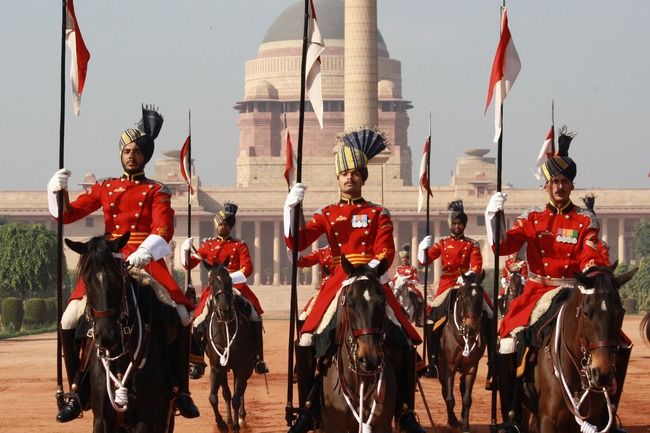 It's a splendid sight to see guards donned in ceremonial regalia astride their powerful steeds, going through a formal marching to the tunes of the military brass band. Since 2007, the ceremony was officially held at the Rashtrapati Bhavan and it was only in 2012 that the ceremony was shifted to the forecourt of the presidential residence. Practical info- The ceremony takes place every Saturday morning and is open for public viewing. The starting time varies depending on the season. It gets underway at 8 am from March 15 to August 14, 9 am from August 15 to November 14, and 10 am from November 15 to March 14.